How long does it take to drive through Mississippi?
Situated in the very heart of the continental United States, Mississippi borders Tennessee to the north, Alabama in the east, Louisiana in the southwest, Arkansas in the northwest, and runs as far south as the beaches of the Gulf of Mexico. It's the 32nd largest state, meaning that driving across Mississippi is a manageable but fascinating journey.
It takes 4 hours 30 minutes to drive south across Mississippi from Tennessee to Louisiana, following I-55. Or if you're making an east to west trip, you can get across the state in just 2 hours 30 minutes via I-20.
We've put together the essential information you'll need to plan a drive across the state, so keep on reading to find out the best ways to drive across Mississippi, and how long the journey will take you.
How long does it take to drive across Mississippi?
Comparison of routes across the state of Mississippi

| Route | Main road | Distance | Driving time |
| --- | --- | --- | --- |
| North to south | I-55 | 300 miles | 4 hours 30 minutes |
| East to west | I-20 | 163 miles | 2 hours 30 minutes |
It's over 300 miles from the north of Mississippi to the south, and if you start near Memphis, Tennessee, the drive to Kirkville on the Louisiana border will take you around 4 hours and 30 minutes.
This doesn't factor in any stops you might want to make for fuel, snacks or to see the sights of Mississippi. Let's assume you stop in at least one place along the way - we'd suggest Winona or Brookhaven - and your journey time will increase to at least 6 and a half hours.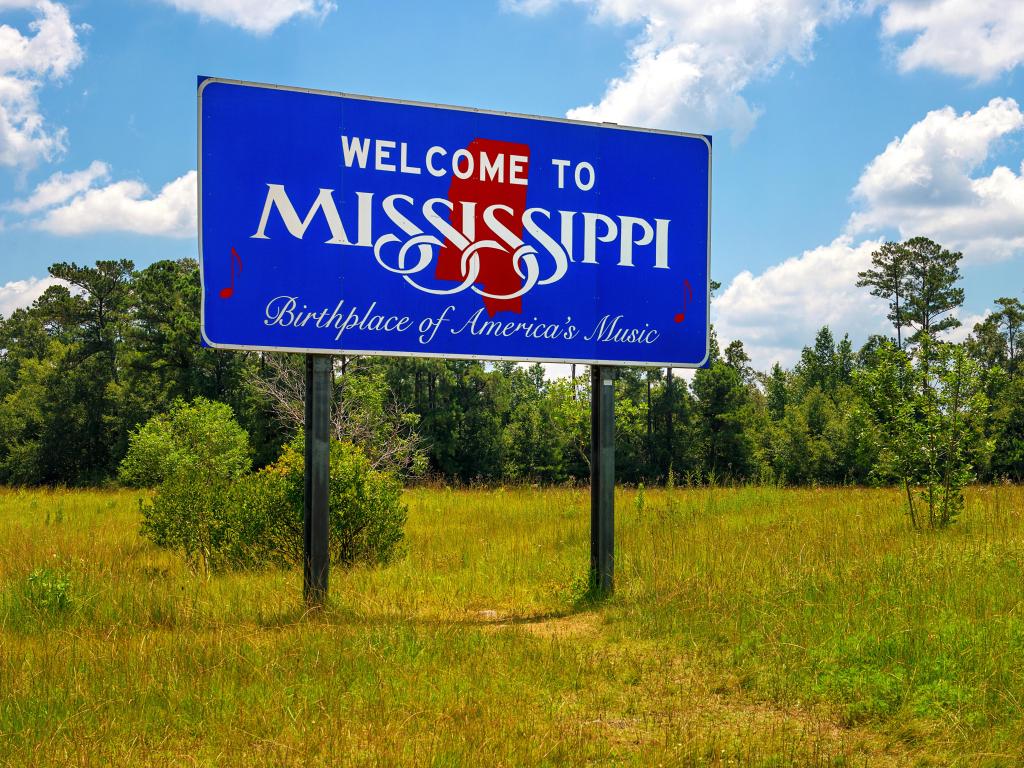 The east-west drive is much shorter, and connects the town of Cuba on the Mississippi/Alabama border to Delta, which is just across the Mississippi River in Louisiana. This route will take a very manageable 2 hours 30 minutes to drive, but add a few hours on if you'd like to visit the state capital Jackson on your way.
Whichever route you take, it's down to you whether you make an overnight stop. The routes across the state are relatively short so you don't need to rest up overnight, but there are plenty of places you might like to visit along the way, so if you want to extend your drive across Mississippi there are many options to enjoy.
Crossing Mississippi from Southwest Tennessee
Driving from the north of Mississippi to the south is a straightforward interstate drive. Starting in the music city of Memphis, you'll pick up Interstate 55 and head south, leaving Tennessee as you reach the outskirts of the city.
I-55 will take you through Batesville, Grenada and Winona before you land in Mississippi's capital, Jackson. Spend a night or two here if you have time, so that you can enjoy the buzzing city sights.
If time is on your side you could think about an alternative north-south route through Mississippi which follows the Blues Highway - Routes 61 and 49 - through some smaller towns and cities between Memphis and Jackson. This takes a little longer, but music fans will be fascinated by the chance to explore the homes and stories of Mississippi's many Blues legends.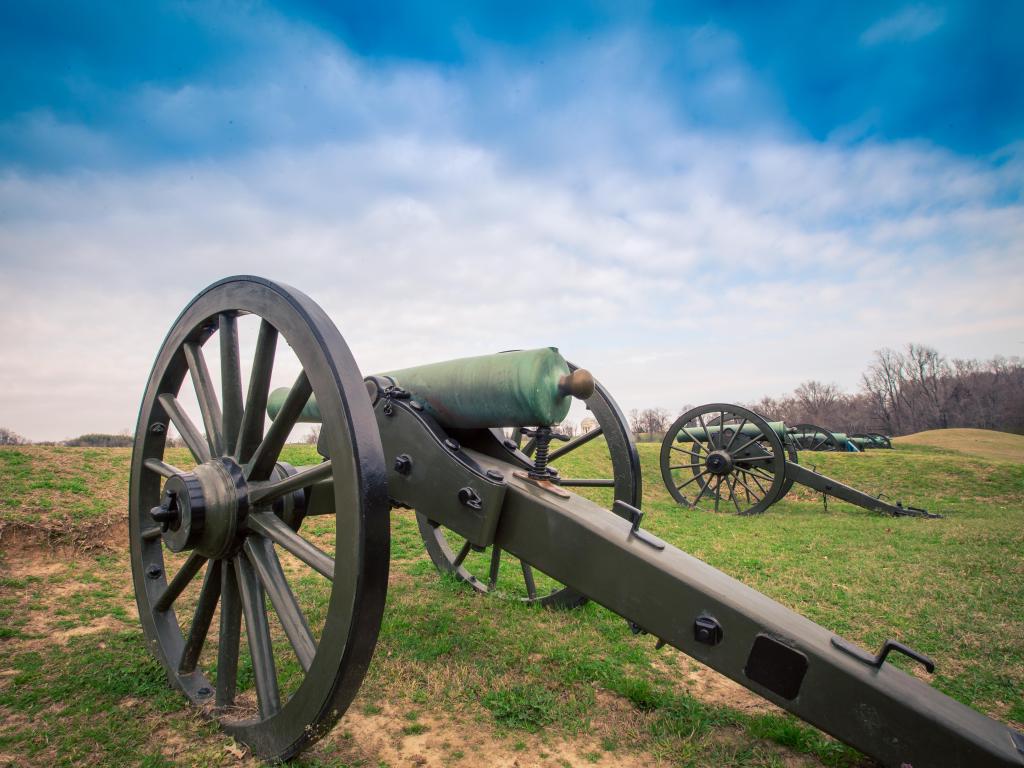 From Jackson, carry on south along I-55 through Hazlehurst, Brookhaven and McComb, then the interstate takes you right across the state border to continue your journey in Louisiana if you wish.
Although this is only a relatively short drive, and you shouldn't need to refuel along the way, we'd recommend stopping to stretch your legs at least once as you drive from the north to the south of Mississippi.
Around 100 miles out of Memphis, Winona makes a great first stop. Then carry on another 150 miles to reach Brookhaven, where we'd suggest stopping again to have a look around the town. These stops will probably only add 2 to 3 hours, bringing the driving time to approximately 6 hours 30 minutes.
As with any interstate drive, there's always a possibility that you'll hit delays as you travel through Mississippi. On this route, the greatest chance you'll have of encountering delays will be in the Greater Jackson area, which is a crossroad of all the major roadways in Mississippi. Allow at least an extra half an hour to your driving schedule to anticipate delays here.
Driving across the width of Mississippi from Western Alabama
The short drive from Alabama to Louisiana is another simple route to navigate. Simply follow I-20 right across the center of Mississippi. On the way you'll pass the cities of Meridian and Newton, before the east-west and north-south drives link up in the state capital, Jackson.
From here, continue west through Clinton and Bolton, then spend some time exploring Mississippi's civil war history in Vicksburg, right beside the Mississippi River.
As with the north-south route, you can expect the biggest traffic-related delays around the Greater Jackson area, which often add at least 30 minutes to a drive.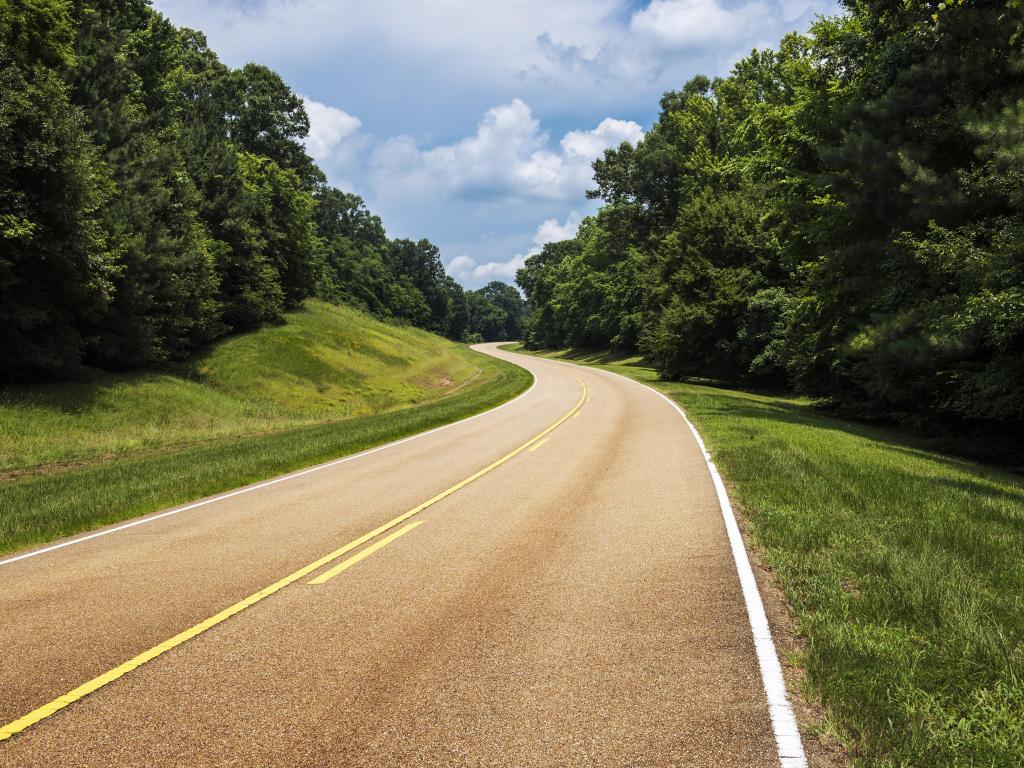 With that in mind, how about making a stop in Jackson to get a break from that traffic? Around 110 miles across your drive, it's close to the halfway point across Mississippi, as well as having plenty to see and do.
Visit Battlefield Park or the Mississippi Museum of history to get a feeling for the state's varied past, or kayak along the river if you'd rather enjoy some time outdoors. Mississippi residents also played a significant role in moving the Civil Rights Movement forward, and you can learn more about their stories at the Mississippi Civil Rights Museum.
We know that most journeys don't start or end right beside the state border, so we've put together some helpful driving times and distances to give you an idea of how long it takes to drive across Mississippi if you're starting or finishing in some of the nearby major cities.
Comparison of intercity routes that cross Mississippi

| Starting from | Arriving to | Distance | Driving time |
| --- | --- | --- | --- |
| Shreveport | Montgomery | 460 miles | 7 hours 10 minutes |
| Shreveport | Columbus | 540 miles | 8 hours 40 minutes |
| Memphis | New Orleans | 400 miles | 5 hours 50 minutes |
| Memphis | Baton Rouge | 380 miles | 5 hours 30 minutes |
Things to know that can impact your driving time
The most significant and often unpredictable factor that can increase your driving time is traffic. The north-south route takes you through the state's busiest section of road, the I-55 around Jackson, so give yourself more time on this route, especially if you're driving at peak times.
There's also a significant possibility of hurricanes across the state between August and October, in which case you should follow local advice. It might be that you have to delay starting your drive altogether.
The number of stops you'll need (or choose) to take will also impact on your total travel time. In theory you could make the east-west drive in a single stretch, but if you choose to stop in Jackson along the way this will add at least a couple of hours to your journey. And since the drive from north to south takes almost 5 hours, we'd recommend 2 stops to help keep you fresh on the road.
Our routes and average drive times reflect state speed limits, with most of your journey on these interstate drives allowing you to travel at 70 mph. US and state four-lane highways in Mississippi are slightly slower, with a limit of 65 mph out of town. This decreases to 60 mph when highways run through built-up areas.
Things get a lot slower if you leave the interstate to explore the towns and cities you'll pass along the way. Here, the speed limit drops right down to 25 mph, so what looks like a short detour off the route could add quite a few minutes to your driving time.
Tips to drive across Mississippi in the shortest possible time
Of course, the simplest way to drive across Mississippi in the shortest possible time is just not to stop. On the east-west route across the state you can even do this if you're travelling on your own, since it's just a 2 hour 30 minute drive, but on the north-south route we'd suggest alternating drivers if you plan on motoring straight through the state without a proper break.
Refuel before you start your drive and choose an economical car so that you don't need to stop again.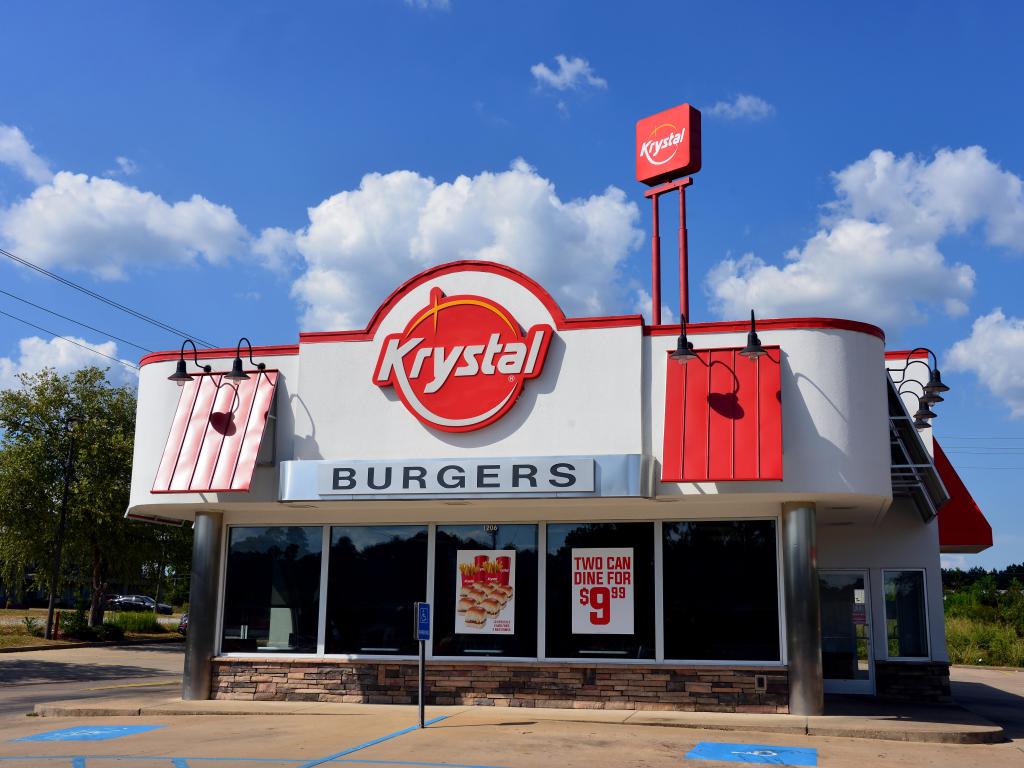 You could also consider driving in the night, when there is likely to be less traffic, although this option won't work for many travellers.
Although you can enjoy some fabulous food choices in the towns along the way, if a quick drive is a real priority for you then pack refreshments to take with you, and enjoy them as you travel.