How many hours does it take to drive through Georgia?
Known as the Empire State of the South, or the Peach State, Georgia is the 24th largest state in the US. Georgia is located on the Southeastern region of the United States and borders the states of Tennessee, North Carolina, South Carolina, Florida and Alabama.
Crossing the state from east to west is a quick 3 hours and 17 minutes, not including stops. With stops, it comes to about 4 hours and 30 minutes, clocking in at about 208 miles. If you're looking to go from north to south, it'll be 352 miles and take you about 5 hours and 18 minutes.
Maybe you're traversing the deep south or just passing through to another destination altogether - either way, we've put together this reference guide to help you get from point A to point B in the most efficient and least stressful way possible.
Time to drive through Georgia
Comparison of routes across the state of Georgia
Route
Main road
Distance
Driving time
Northeast to south


(from South Carolina to Florida)

I-95
110 miles
1 hour 30 minutes
East to west


(from South Carolina to Alabama)

I-20
210 miles
3 hours 20 minutes
North to South


(from Tennessee to Florida)

I-75
360 miles
5 hours 20 minutes
Georgia shares borders with Tennessee and North Carolina in the north, South Carolina in the northeast, Florida in the south, Alabama in the west, and a part of the Atlantic Coast in the southeast.
Driving through Georgia can be fairly straightforward as many of the routes that cross the state are mainly on the interstates and we will be focusing on the main routes that you can use in this article.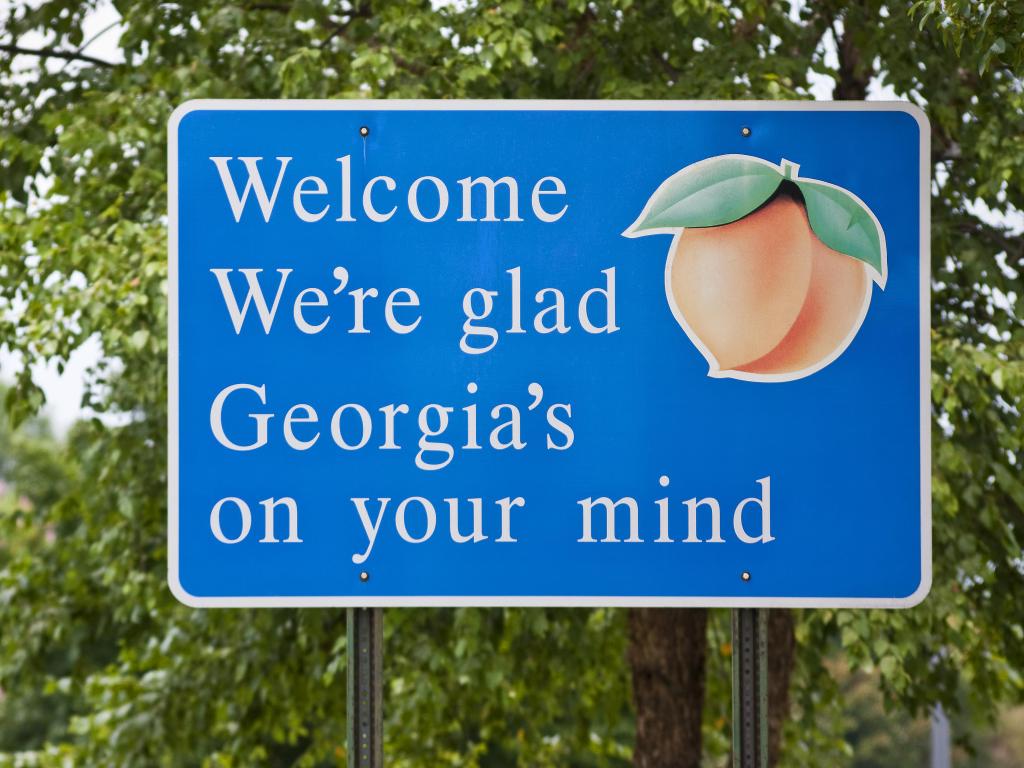 Crossing Georgia from South Carolina to Florida in the northwest-south direction will take 1 hour and 30 minutes to drive without any stops and cover 110 miles.
If you are caught in traffic around hotspots such as Savannah or encounter road works, the travel time can easily add up to a total of 2 hours and 10 minutes. This is a short route, but if you'd like to take a meal or refueling break, you can stop and explore Brunswick on the way.
From east to west - or South Carolina to Alabama - you're looking at approximately 210 miles. This would normally take only 3 hours and 20 minutes, but accounting for stops and bad traffic (which Georgia sometimes suffers from), you can expect it to be closer to 4 hours or more if there are road works.
From north to south it's a little longer, clocking in at 5 hours and 20 minutes. However, accounting for traffic, plan for the trip to take closer to 6 and a half hours. This journey from Tennessee to Florida is about 360 miles.
Driving through Georgia from South Carolina to Florida
Starting from the South Carolina border on the Jasper Highway, you will cross the Savannah River and enter Georgia on Interstate 95 (I-95). The interstate will take you to the outskirts of Savannah. If you choose not to make a detour into the city, you can avoid possible traffic congestion.
Otherwise, keep driving south on the interstate and drive through Brunswick, where you can stop to refuel, before reaching the state border between Georgia and Florida towards Jacksonville.
Driving across Georgia from South Carolina to Alabama
Driving across Georgia from east to west is a relatively quick jaunt - and very direct, too, staying on I-20 the whole way. This is a common route to take while traveling from Columbia in South Carolina to Birmingham in Alabama.
Starting by the Savannah River Bridge in South Carolina, you'll hop right onto I-20 West and enter Augusta. Driving on the interstate for just over 2 hours (not accounting for traffic), you will reach Atlanta, where you can choose to take a break.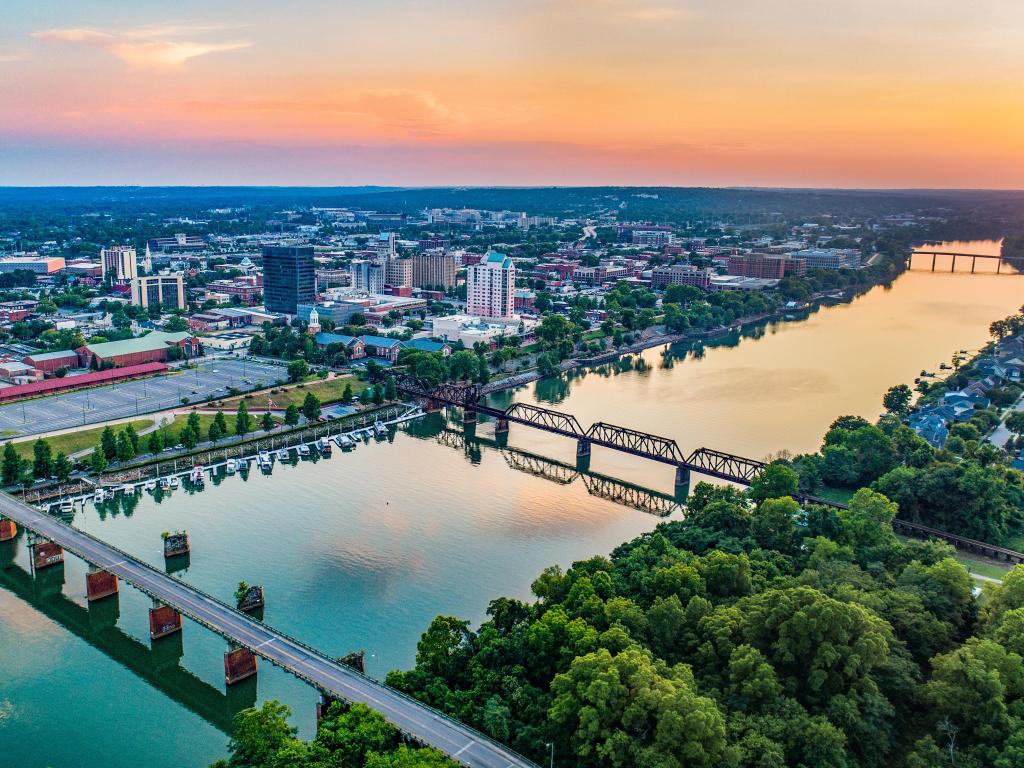 After Atlanta, you'll get right back onto I-20 and drive west for another hour. Following the interstate, you'll reach the Alabama border in no time.
Driving through Georgia from Tennessee to Florida
Journeying from north to south is a bit longer but can still easily be done in a day. This route also keeps it simple and sticks to a single interstate the whole way - I-75 will be your best friend.
If you're starting in lively Chattanooga, Tennessee, you'll get onto I-75 South for about an hour and 50 minutes before you find yourself in Atlanta.
From there, you'll continue on I-75 south for the remaining leg of the journey for about 3 and a half hours. Soon, the Gulf of Mexico will be in your sights.
Things to know that can impact your driving time
Even though the northeast-south journey across Georgia is a rather straightforward one on a single interstate road, I-95 can have road works now and then, so make sure to check road warnings before you set off to take a faster route if there are any.
If there are road works, these will add up to 30 minutes to your driving time, not accounting for any other delays or detours. If you'd like to make a detour, we suggest exploring Brunswick about 1 hour into the drive. Sightseeing and having a meal can add up to 2 hours to the entire trip.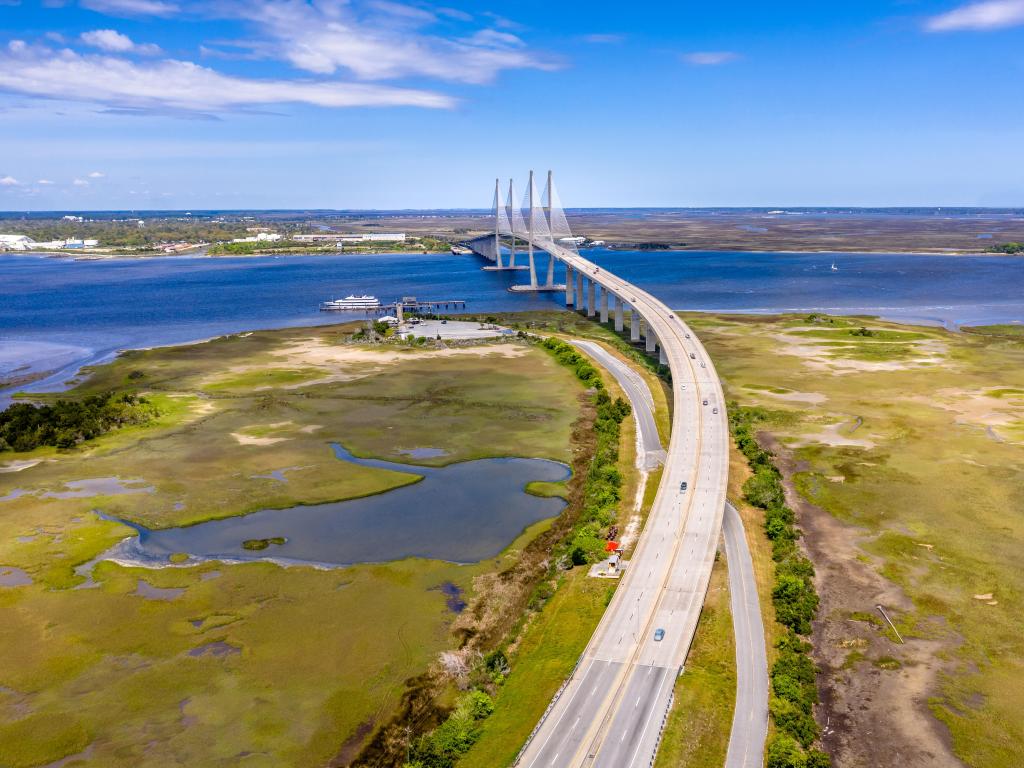 Taking the route from east to west is a short journey and if you have filled your tank and stocked up on road snacks before setting off, there will be no need to stop other than for restroom breaks (allow 5-10 minutes for each).
However, if you have time, we suggest taking a break in Atlanta for a meal and some sightseeing. Atlanta is located 150 miles (2 hours and 10 minutes) from the Georgia-South Carolina border in the east on I-20.
However, since going from north to south is a bit longer, we suggest you stop at least once on this journey, similar to the other routes.
Marietta is located 100 miles from the Tennessee-Georgia border and it will take you 1 hour and 50 minutes to drive to get there. This is a great place to stop if you want to avoid Atlanta's hustle and bustle.
Keep in mind too that Georgia - specifically Atlanta - is known for its heavy traffic. On top of that, between March and May, Georgia might experience bad weather conditions, including tornados, which will cause delays.
Make sure to check road and weather warnings before setting off. We have a few tips in the next segment if you want to keep the rough patches as efficient as possible.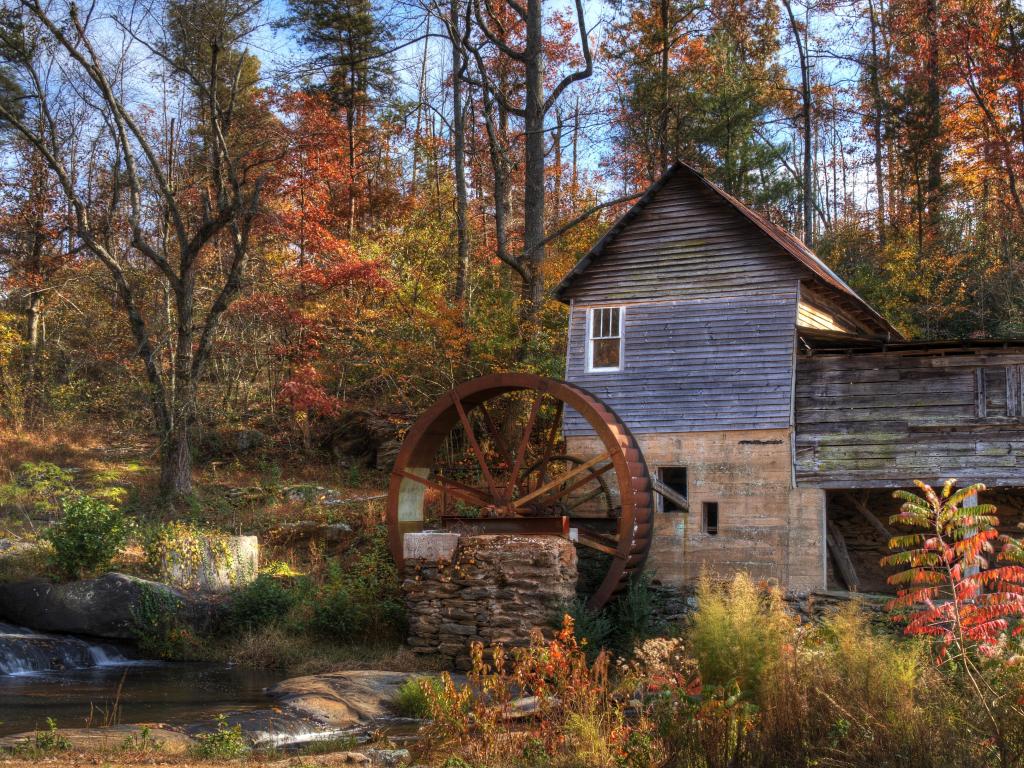 Thankfully, the majority of these routes is on the interstates, so you'll maintain a speed of 65-70mph. If you choose to make a stop in Atlanta or another city, factor in slowing down to about 30-55mph. Some other cities to look into are Augusta, Savannah, and Macon depending on which route you take.
Tips to drive through Georgia in the shortest possible time
First, pick a vehicle that is economical to minimize refueling stops. This will also aid your fuel usage in areas of congestion. Starting off with a full tank is also helpful if you want to complete this drive without stopping often.
Consider planning your trip on a Sunday to minimize interactions with traffic, as well as avoiding the rush hours of 5-10am and 3:30-7:30am, especially near Atlanta. Plus, if you can avoid the busy holiday seasons, all the better!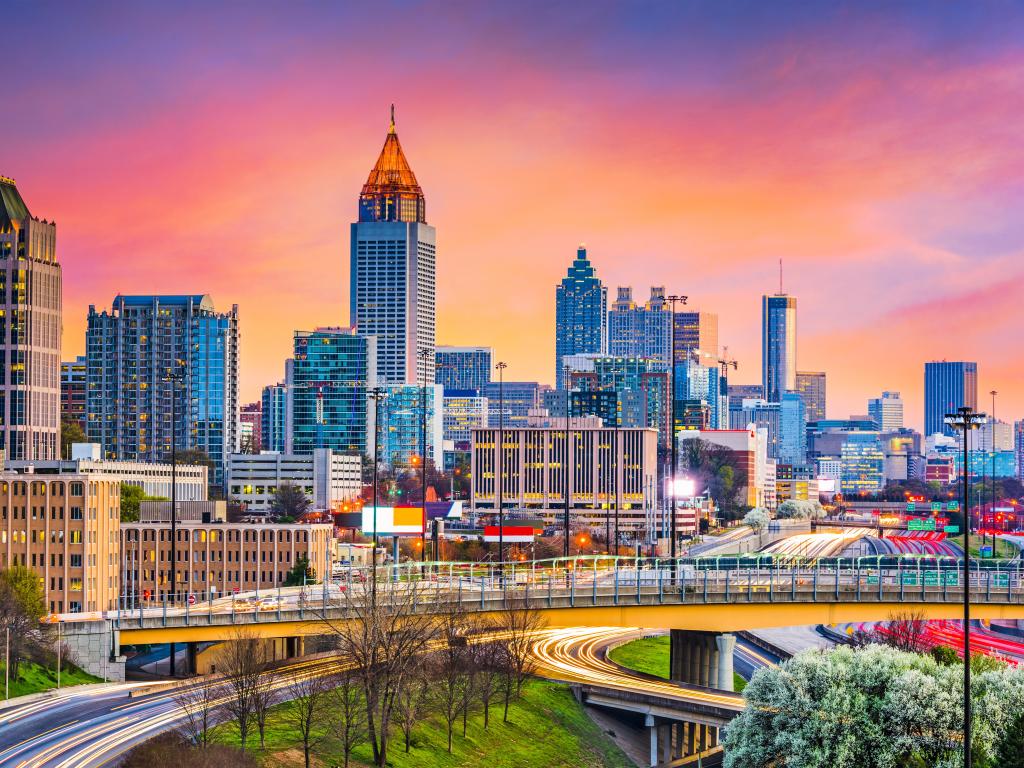 As mentioned earlier, make sure to check the weather warnings as Georgia is susceptible to turbulent and dynamic weather at times. It is good to note that Georgia does get snow at times, especially in the northern parts, so make sure to check before you set off.