40 Best Things To Do In Memphis
Known as the Home of Blues, there is plenty of blues and general music-related things to do in Memphis. But along with the various music museums, Beale Street dives and Blues clubs around the city, there is a whole lot more for you to explore.
We've put together the definitive list of the best things to do in Memphis from museums and sights to neighborhoods, nature and parks and of course some of the best music spots.
Best museums to visit in Memphis
1. Visit the National Civil Rights Museum at the Lorraine Motel
The Civil Rights Museum in Memphis is an absolute must if you are visiting the city however little time you have.
The museum is housed in a converted building that used to be the Lorraine Motel - the one where Martin Luther King Jr. was killed on 4 April 1968.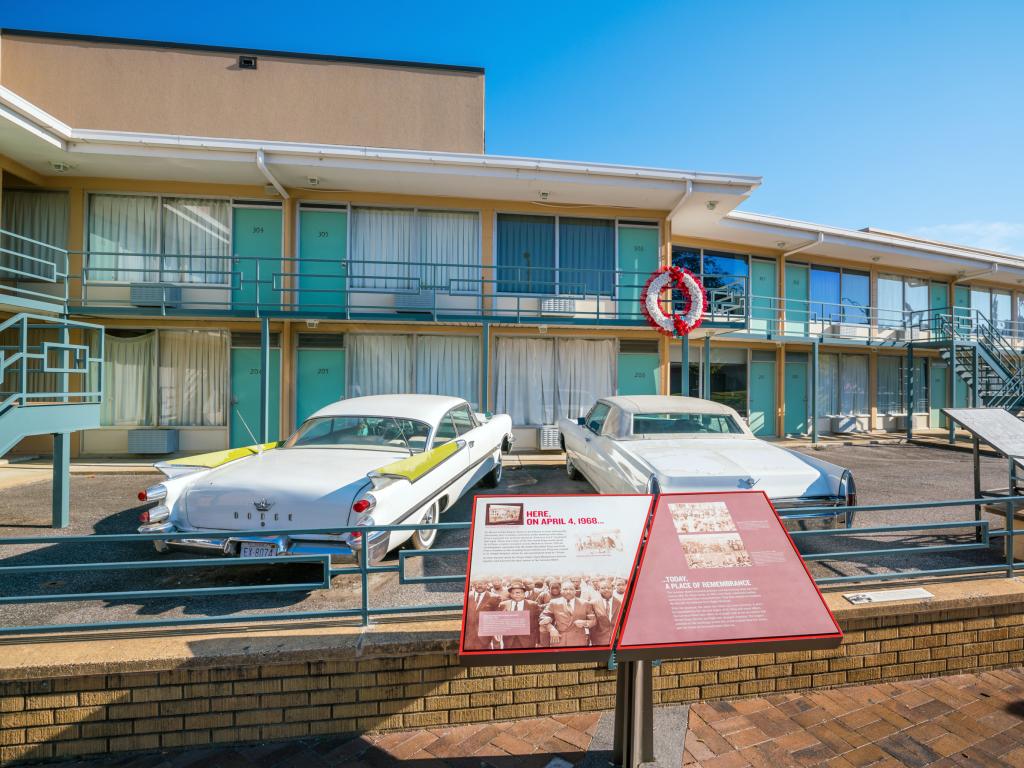 The Civil Rights Museum showcases the history of the Civil Rights Movement in the United States from the slavery of the 17th century to the modern day.
A lot of the display is very graphic showing scenes from across the time to highlight what life was like across the divide and highlight key figures in the drive for equality.
You can visit Room 306 where Martin Luther King Jr. famously stayed every time he came to Memphis and where he was shot. The room has been left as it was in 1968 and was not touched during renovation works on the Motel. You can also visit the building across the parking lot from where that fatal shot is believed to have come.
Beware that you may have to queue for some time to get in - even if you're not visiting at the busiest of times. The queue in the parking lot can get hot so come with some water. Access to Room 306 can also be restricted during busy periods.
Opening hours: Daily 9:00 a.m. to 6:00 p.m., Closed on Tuesdays
Price: Adults - $16, students and seniors - $14, children under 18 - $13, children under 5 and active U.S. military - free
2. Explore the life of Elvis at Graceland
Graceland is the infamous mansion that Elvis Presley called his home and has been open as a museum since 1982.
The mansion belongs to Elvis's daughter - Lisa Marie Presley and it is incredibly popular. If you're visiting during busy periods, it is a good idea to get your tickets in advance and try to visit on a weekday if you have a choice.
Graceland is the second most visited building in the United States after the White House in Washington D.C. averaging 6 people every single minute. It is a little out of central Memphis and a car is the best way to get here - you can park on site for $10.
Graceland's 23 rooms have been left as they were when Elvis lived here and you are free to roam the mansion with every ticket type. Elvis's gravestone along with those of other members of his family can be found in the Meditation Garden next to the Mansion.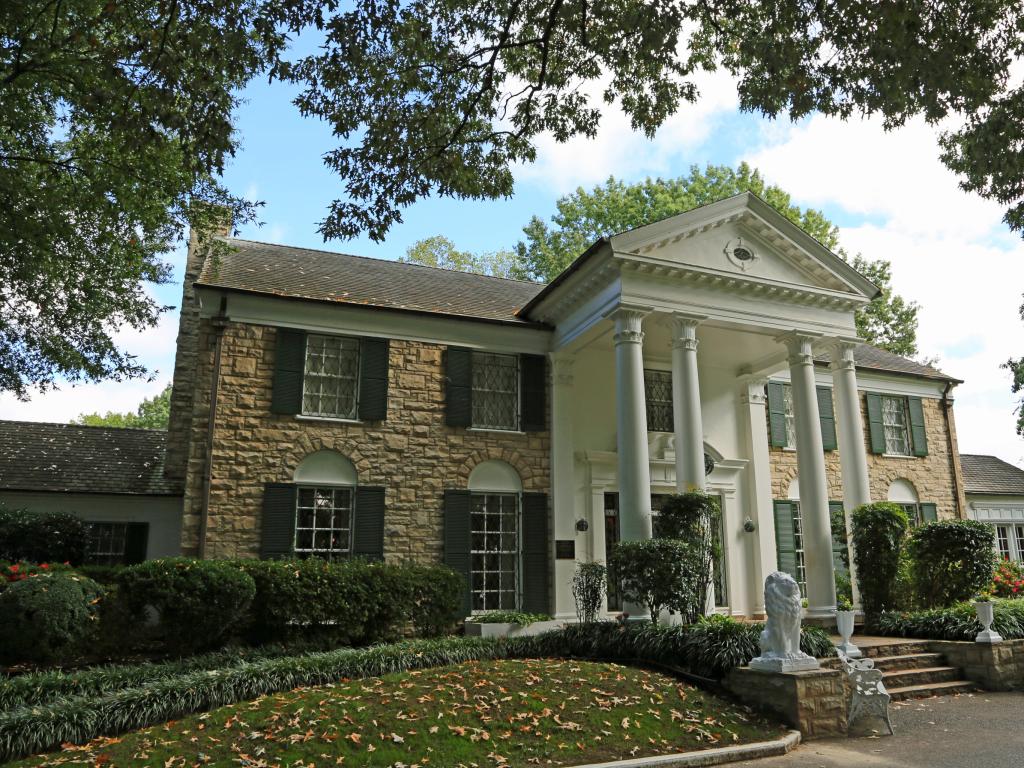 The Elvis Experience Tour is worth it for being able to see a lot more of the exhibits rather than just the mansion - the basic tour is already expensive but if you can stretch it, it's worth doing. Don't bother looking at the VIP tours - the benefits are just not worth it and it's a lot of money to throw away!
Opening hours: March to October - 9:00 a.m. to 5:00 p.m. (4:00 p.m. on Sundays), November to February - 9:00 a.m. to 4:00 p.m.
Price: Check the different options below. Elvis Experience Tour adds exhibits about Elvis's career, his wardrobe, cars and gold records. Elvis Entourage VIP allows you to skip the queues. Ultimate VIP adds a personal guide, meal at Vernon's Smokehouse and special access to some parts.
Graceland Mansion Tour: Adults - $41, Seniors (62+) and youth (18 and under) - $36.90, children up to 12 - $21, children 6 and under - free. Add $5 per person to visit Elvis's private airplanes.
Elvis Experience Tour: Adults - $61, Seniors (62+) and youth (18 and under) - $54.90, children up to 12 - $31, children 6 and under - free. Add $5 for the airplanes.
Elvis Entourage VIP:- $99 (children 6 and under - free). Still add $5 for the airplanes!
Ultimate VIP: $174 (children 2 and under are free). Airplanes are included. Buy something nice with that $5.
3. Discover the legendary Sun Studio
Sun Studio in Memphis is famous as the birthplace of rock-and-roll in the early 1950s.
The song commonly attributed as the first rock-and-roll song ever recorded is Rocket 88 by Jackie Brenston and his Delta Cats and was recorded in this studio. Later on the in 1950s, artists such as Johnny Cash, Elvis Presley, Ray Orbison and Ray Harris also recorded their music here.
As time moved on, Sun Studio changed hands and stopped being a recording studio by the early 70s. After the building housed plumbing and car repair businesses, it reopened in 1987, almost 20 years after closing its doors, with bands such U2 and Def Leppard recording music here.
The guides are very knowledgeable and blend in a lot of history and interesting quirky facts as they show you around the building.
Sun Studio is frequently featured in movies about the era - you might have seen it in Walk the Line or Great Balls of Fire.
There's no need to buy your tickets in advance - you can get these on the day of your visit.
Opening hours: Daily 10:00 a.m. to 6:15 p.m. Guided tours run every hour from 10:30 a.m.
Price: Adults - $14, students and military - $12, children under 12 - free, children under 5 are not permitted.
4. Go to the Stax Museum of American Soul Music
If you haven't noticed already, there's a strong music theme going on in this list and that's not going to stop. Memphis has one of the richest musical histories in the world and the Stax Museum is an amazing place to discover the history of Soul Music.
Stax Museum opened in 2003 and is a replica of the Stax recording studio that was here before and is famous for producing soul music by the likes of Otis Redding and Sam & Dave.
While the majority of famous soul artists did not record here, the museum is dedicated to the biggest stars including Aretha Franklin, Stevie Wonder and Marvin Gaye.
You can see a lot of memorabilia, original music instruments, a wall of famous records and saac Hayes' custom Cadillac Eldorado with gold trim and white fur carpets.
Opening hours: Daily 10:00 a.m. to 5:00 p.m. Closed on Mondays
Price: Adults - $13, students, seniors (62+) and military - $12, children under 13 - $10, children under 6 - free.
5. Dive into the Rock n Soul Museum
The rock n Soul Museum in Memphis is located right on the famous Beale Street and focuses on the people who beat the odds of the racial and social disparity to create the defining sound of their era.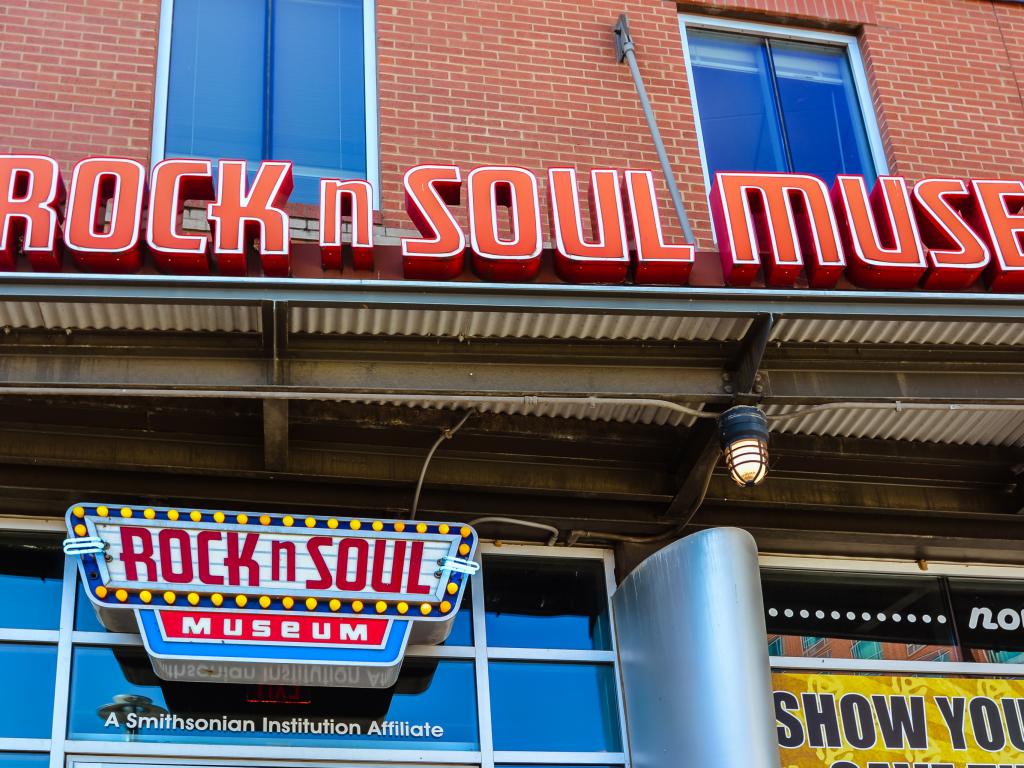 It may be a little less known than some of the other music museums in Memphis, but the Rock n Soul Museum aggregates a lot of musical history from the the city including that of Sun Studio, Stax and Hi Records, the advent of Soul music and showcases a collection of 100 songs from the 1930s to 1970s recorded in Memphis by the world's most famous artists.
The museum first opened its doors in 2000 and is part of the Smithsonian group of cultural museums. It has been at its current home at FedExForum since 2004.
If you want to have a long day of music history, there is a free shuttle bus that takes you from the Rock n Soul Museum to Graceland and Sun Studio. The Graceland bus runs every hour and you can go to Sun Studios every 15 minutes.
The museum has published a list of over 1,000 songs that have the word Memphis in their lyrics - a pretty impressive feat with tunes such as Walking in Memphis setting the tone.
Opening hours: Daily 9:30 a.m. to 7:00 p.m. Closed on Mondays
Price: Adults - $13, children under 18 - $10, children under 5 - free
6. Find the Slave Haven Underground Railroad Museum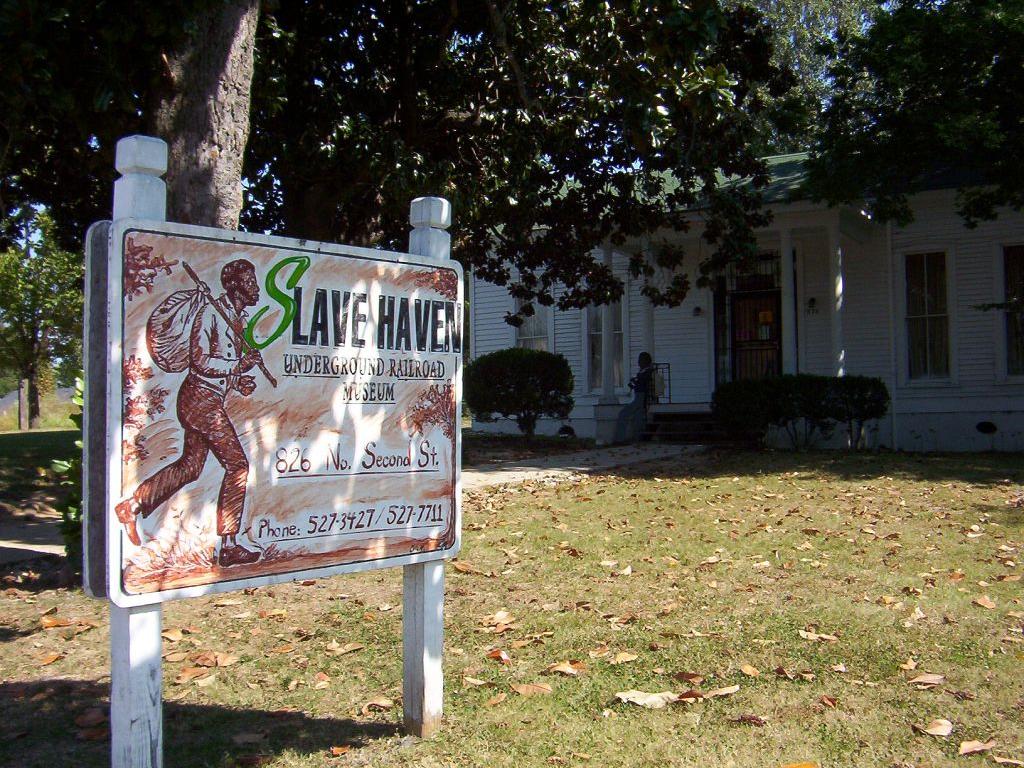 The Slave Haven Underground Railroad Museum is based in the Burkle Estate which was part of the Underground Railroad - a secret network of safe houses through which slaves would escape captivity by moving north.
Historians may disagree on the extent to which the network operated and whether the Burkle Estate was part of it, but that takes nothing away from the unique museum which has been open since 1997.
The museum details the history of the U.S. slave history and the role of Memphis in the Civil Rights movement.
There is a lot of interesting artefacts and information about the Underground Railroad which allowed some slaves to escape from the south with displays showing the daily life of slaves during the 19th century.
The museum also offers premium 3-hour Heritage Tours which provide a guided tour of the museum and 30 other historical sites around Memphis including admission and transportation where necessary.
Opening hours: June to August - 10:00 a.m. to 5:00 p.m., September to May - 10:00 a.m. to 4:00 p.m.
Price: Museum admission: Adults - $12, students under 18, college students and seniors (65+) - $11; Heritage Tours: Adults - $45, college students and seniors (65+) - $43, under-18s - $33
7. Learn science and history at the Pink Palace Museum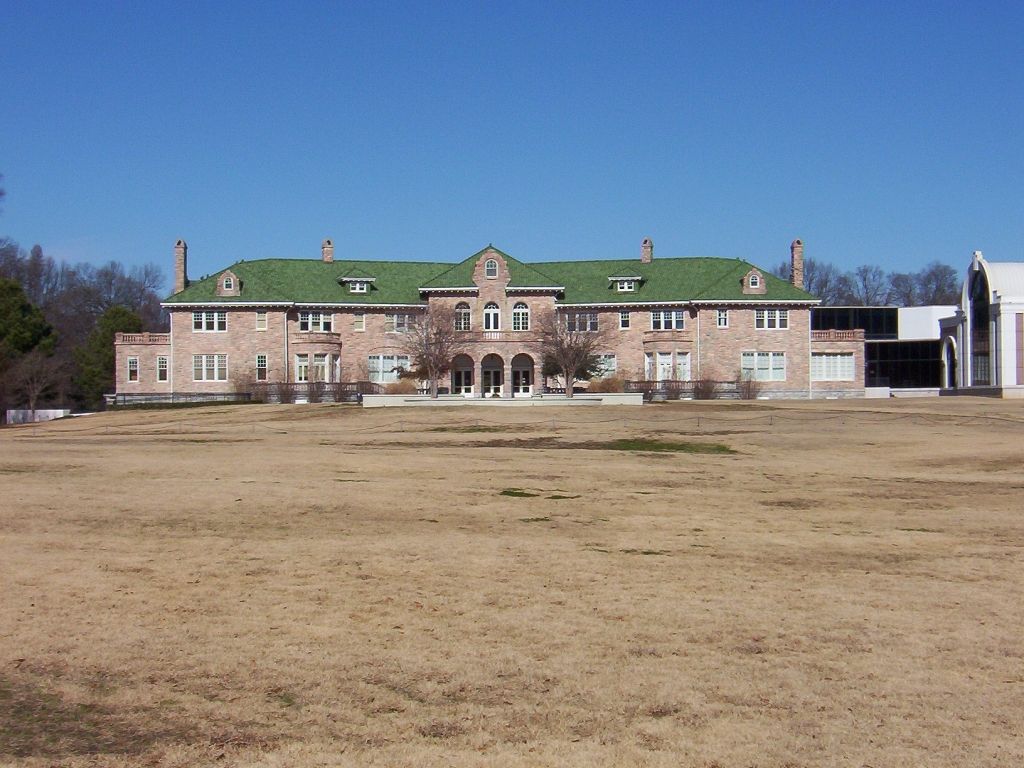 The Pink Palace Museum is set in a grand mansion that was originally built by the founder of Piggly Wiggly - the first modern style self serving supermarket. After the owner went bankrupt, the museum opened its doors in 1930.
The museum does not showcase a lot of the mansion and instead the exhibits are a big mix of everything from dinosaurs to the history of Memphis to an actual replica of the first Piggly Wiggly store.
The 3D movies rotate and are usually interesting documentaries - although you do have to pay $8 per person to go.
The Pink Palace Family of Museums has other sites around Memphis including the Lichterman Nature Center (see further down the list)
Admission to the museum is free on Tuesday afternoons from 1:00 p.m. although only the basic Exhibit only ticket is available and it can get a bit more busy. If you can visit on a Tuesday, you should - then go and spend the savings on a great lunch!
Opening hours: Monday to Saturday - 9:00 a.m. to 5:00 p.m., Friday also open 6:00 p.m. to 9:00 p.m., Sundays 12:00 p.m. to 5:00 p.m.
Price: There are a number of different tour options depending on whether you want to see the CTI 3D Giant Theater Documentary or visit the Planetarium. Children under 2 and active-duty military personnel and their families go free.
Exhibit only: Adults - $15, seniors (60+) - $14, children 12 and under - $10
Exhibit and Planetarium:Adults - $21, seniors (60+) - $19, children 12 and under - $14
Exhibit and CTI 3D Giant Theater: Adults - $23, seniors (60+) - $21, children 12 and under - $16
Exhibit, Planetarium and 3D Theater: Adults - $30, seniors (60+) - $27, children 12 and under - $21
8. Check out the Memphis Blues Hall of Fame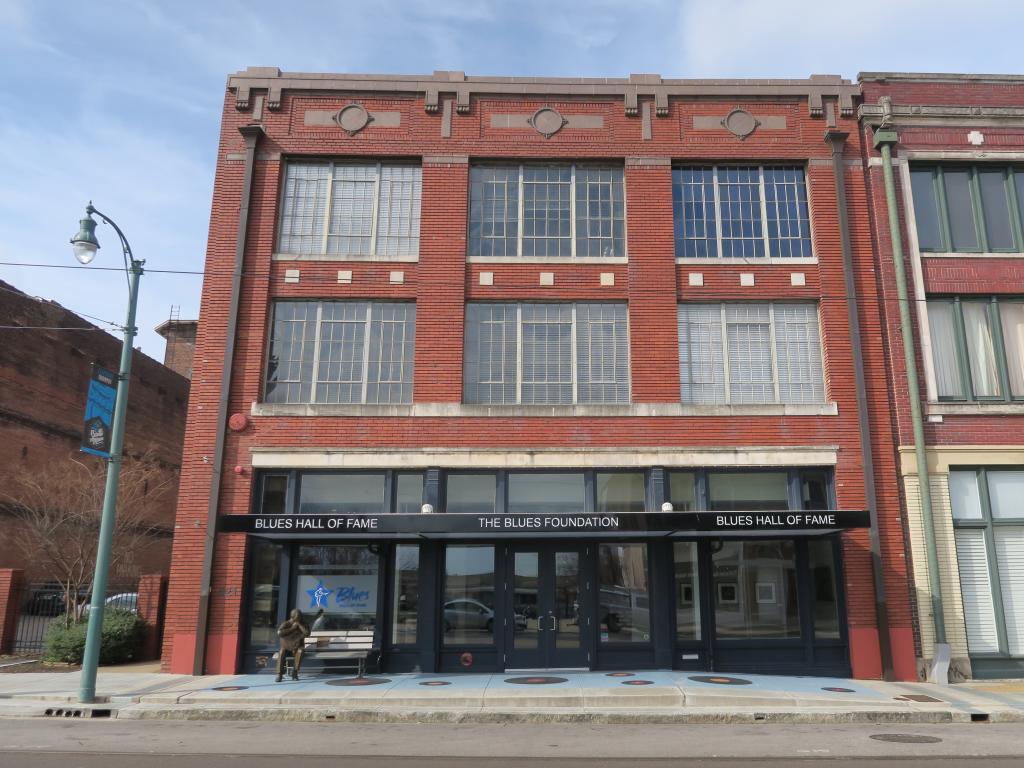 The Blues Hall of Fame in Memphis is located across the road from the National Civil Rights Museum and most visitors will just walk by without noticing it.
But notice it you must and it's really worth visiting if you like music. Ok - we did say that about the other music museums above, but you are in Memphis!
The museum displays a lot of blues memorabilia and items that belonged to musical legends over time. There is a great selection of music that you can listen to and the staff can be really helpful in pointing things out and providing context.
A lot of the exhibits are interactive which is great for really getting immersed into history of blues music and is great for children learning about the amazing music they did not have a chance to grow up with.
Opening hours: Monday to Saturday - 10:00 a.m. to 5:00 p.m., Sunday - 1:00 p.m. to 5:00 p.m.
Price: Adults - $10, students - $8, military and children 12 and under - free
9. Stop by the Belz Museum of Asian & Judaic Art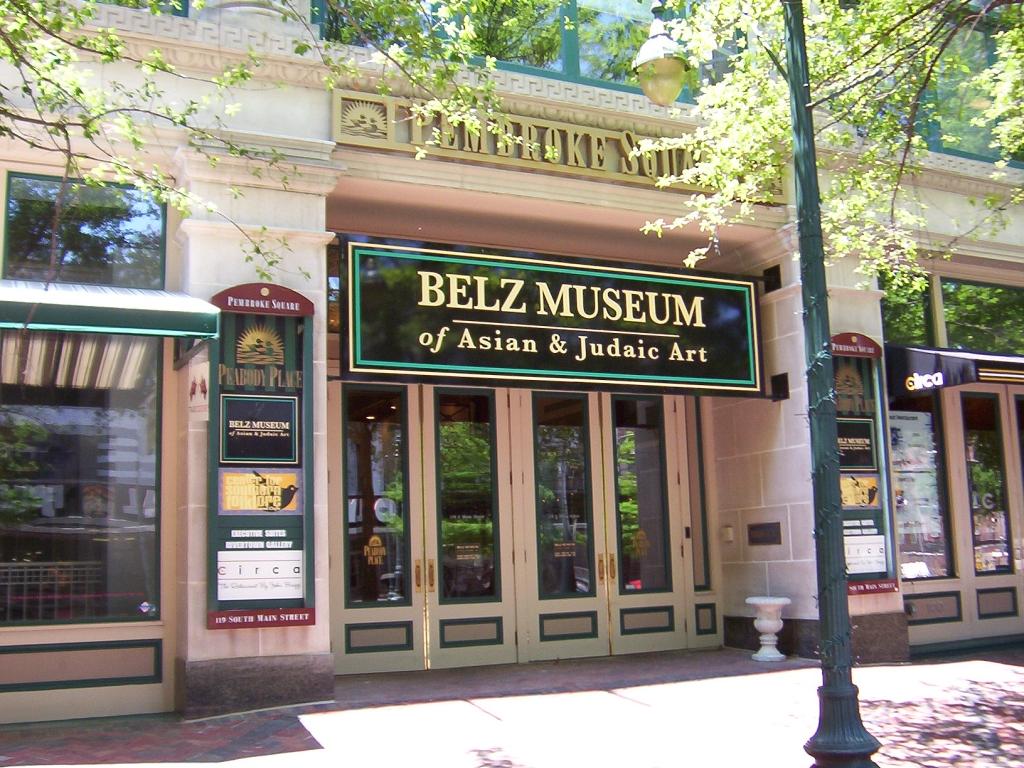 The Belz Museum is tucked away on the intersection of Main Street and Gayoso Avenue. Until 2007, it was known as the Peabody Place Museum and originally had just 3 small rooms of exhibits.
The unassuming entrance now leads to a much greater collection with some 1,400 objects ranging from ancient Chinese dynasties to contemporary Jewish artists.
The museum has a mix of different art types with tapestries, jade, furniture and old Asian artefacts on display.
Located just a couple of blocks from the Peabody hotel and the Cotton Museum (see both below), you can combine a trip along Main Street and visit all 3 over a long morning.
Opening hours: Tuesday to Friday - 10:00 a.m. to 5:30 p.m., Saturday and Sunday - 12:00 p.m. to 5:00 p.m., closed on Mondays
Price: Adults - $6, seniors -$5, students - $4. children under 5 - free
10. Visit the Memphis Brooks Museum of Art
The Memphis Brooks Museum of Art is the largest art museum in Tennessee and the building it is housed in is a masterpiece in itself, built in a Beaux-Arts style in 1913.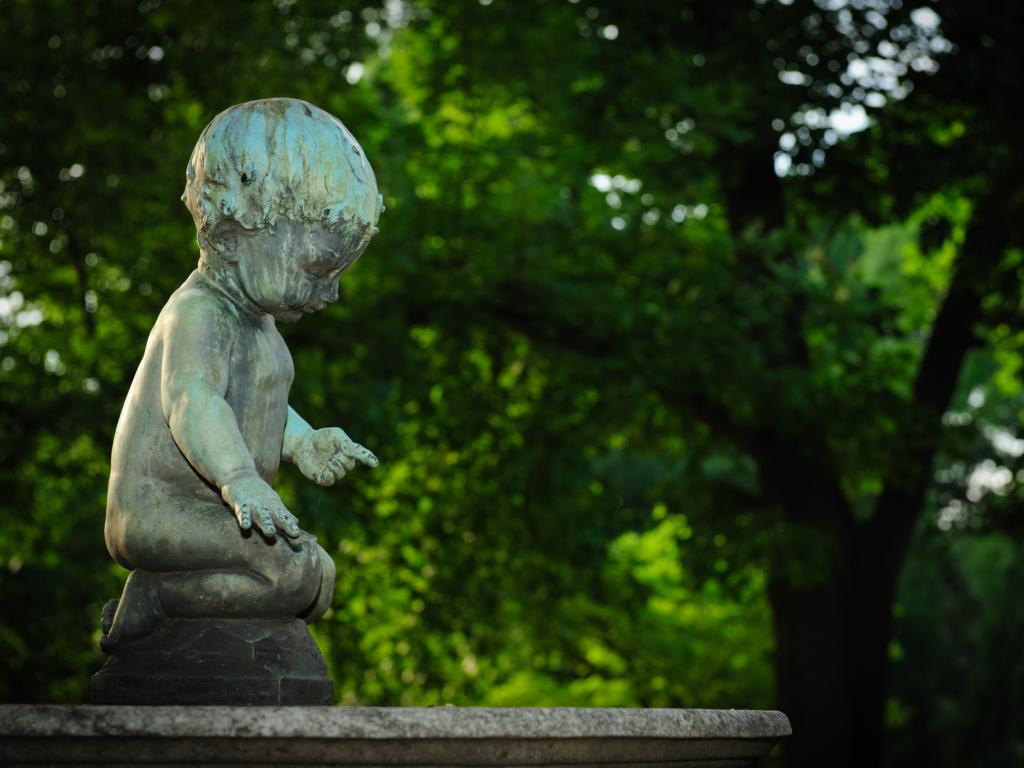 The museum has over 7,000 pieces of art with a lot of classic European painting on display.
Some of the best known parts of the collection include Renaissance and Baroque paintings from the Samuel H. Kress Collection and a number of great Impressionist paintings from the likes of Renoir and Pissarro.
Alongside the paintings, there is a collection of 19th and 20th century sculpture and a mix of other types of art on show. The museum also regularly hosts visiting exhibitions from around the country and abroad - check for what is on show when you're visiting on their website.
Opening hours: Wednesday - 10:00 a.m. to 8:00 p.m., Thursday to Friday - 10:00 a.m. to 4:00 p.m., Saturday - 10:00 a.m. to 5:00 p.m., Sunday - 11:00 a.m. to 5:00 p.m., Closed on Mondays and Tuesdays.
Price: Adult - $7, seniors (65+) - $6, parking is free
11. Enjoy fine arts at the Dixon Gallery & Gardens
The Dixon Gallery and Gardens is set in the stunning grounds of the Dixon residence - a mansion surrounded by English-style lawns and landscaped gardens.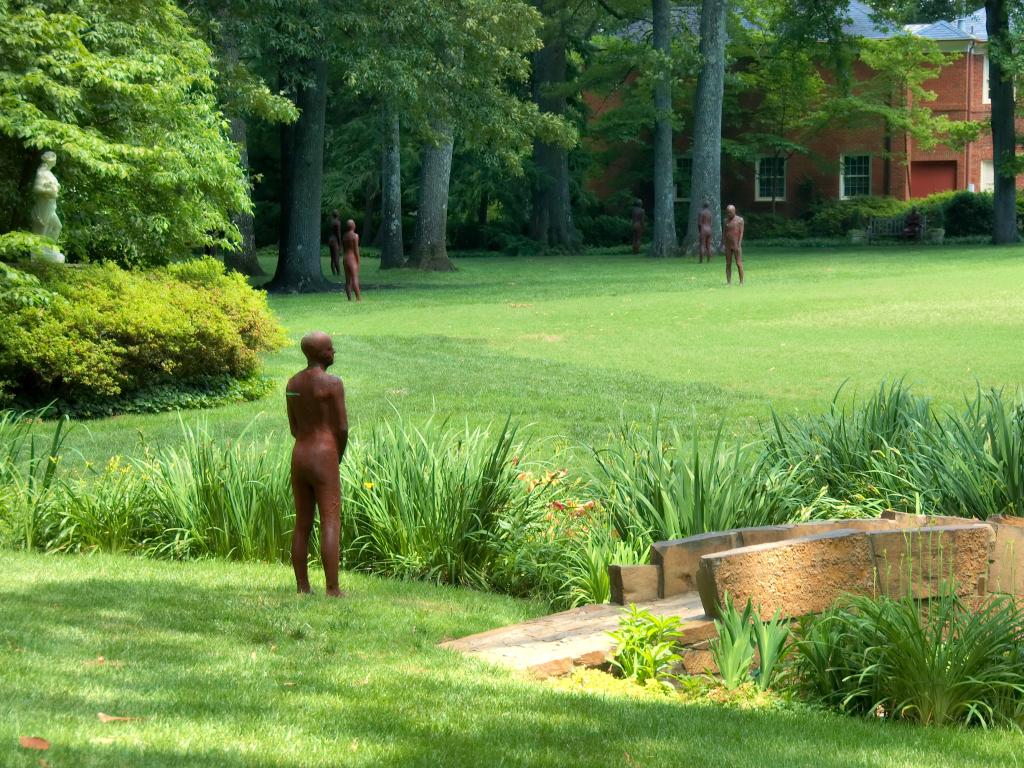 The museum focuses on impressionist art from France and the United States.
Some of the world's most famous painters are on display with works by Monet, Renoir, Degas, Chagall and Matisse among many others being the museum's permanent collection.
The impressionist collection continues growing as the Museum continues acquiring art from smaller collections around the world.
Alongside the paintings, you can see a permanent collection of classic European porcelain (it's a lot of tableware!) and frequent temporary travelling exhibits as well as stroll through the beautiful manicured gardens surrounding it.
Opening hours: Tuesday to Saturday 10:00 a.m. to 5:00 p.m., Sunday 1:00 p.m. to 5:00 p.m. Tuesdays are pay what you wish, Saturdays 10:00 a.m. to 12:00 p.m. access is free.
Price: Adults - $7, seniors (65+) and students - $5, children under 18 - $3, children 6 and under - free
12. Something different at the National Ornamental Metal Museum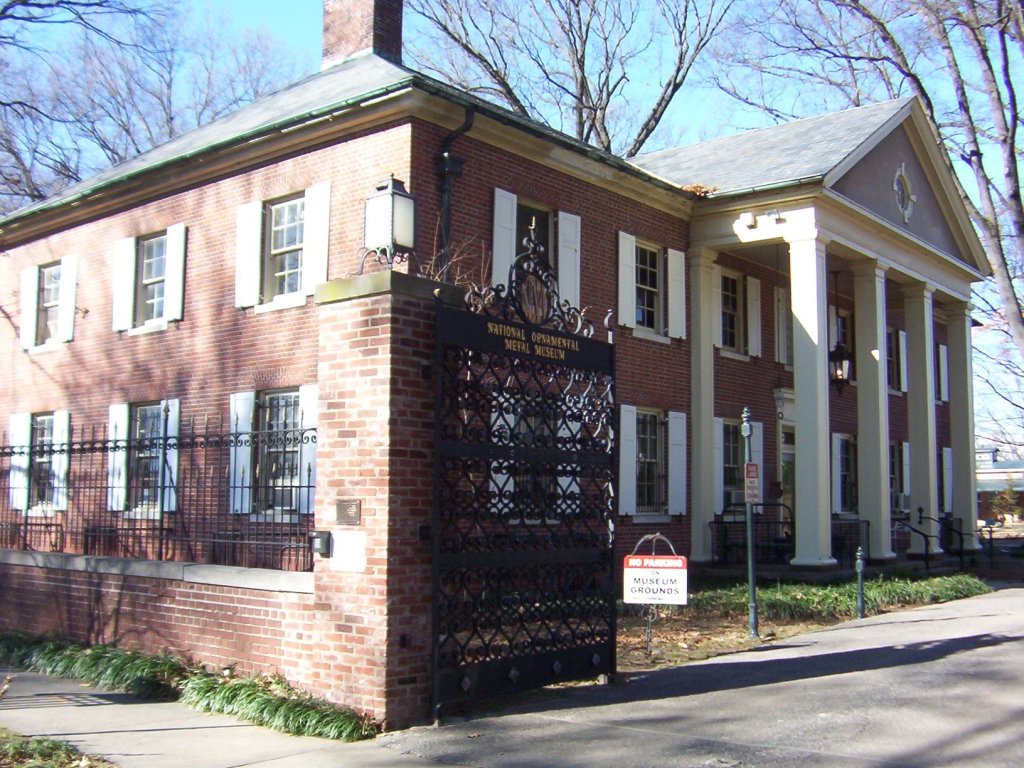 The National Ornamental Metal Museum in Memphis, or just the Metal Museum as it is more commonly known, is the only museum in the United States that is dedicated to metal working.
Set in what used to be a United States Marine Hospital, the museum occupies three buildings to the south of downtown Memphis.
The museum doesn't only display art exhibits, but also functions as a central hub for the areas metalsmiths as well as hosting international events and forums on the subject.
The museum itself has everything you can think of... made of metal. You can look at metal vases, metal sculptures, paintings made out of steel and modern art installations.
Opening hours: Tuesday to Saturday - 10:00 a.m. to 5:00 p.m., Sunday 12:00 p.m. to 5:00 p.m., closed on Mondays
Price: Adults - $6, seniors (62+) and military - $5, students and children - $4, children 5 and under go free
13. Learn about the history of fire fighting at the Fire Museum of Memphis
This unusual museum is located in an actual old fire brigade base - Fire Engine House No. 1.
The museum has everything you might want to learn about the prevention and putting out of fires including traditional fire engines from the 1910s and the 1920s which are the main highlights.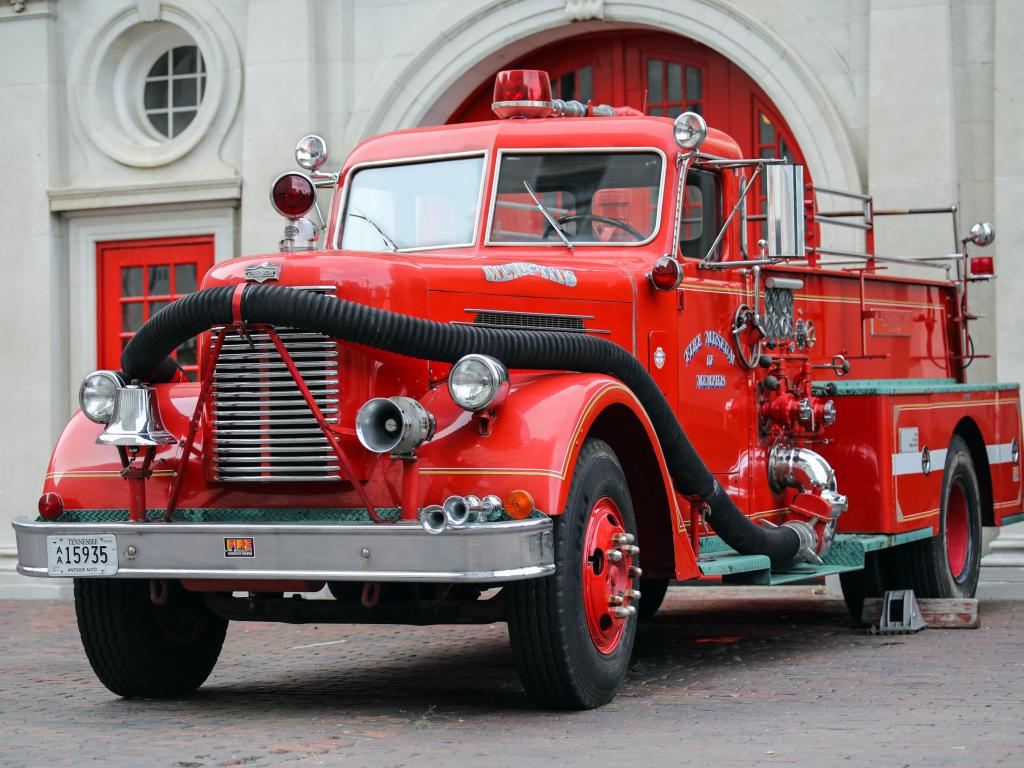 There is a collection of classic uniforms and various firefighting gadgets as well as immersive experiences including the opportunity to slide down a fireman pole.
There are a number of exhibits aimed at children - the museum regularly hosts local schools for educational purposes so if you're bringing kids, this is a perfect place to visit with an escape maze and access inside the cabin of a fire truck.
Opening hours: May to August - Monday to Saturday 9:00 a.m. to 6:00 p.m., Sunday 1:00 p.m. to 6:00 p.m.; September to April - Monday to Saturday 9:00 a.m. to 4:30 p.m., Sunday 1:00 p.m. to 4:30 p.m.
Price: Adults - $10, children 18 and under, seniors (60+) and military - $8, children up to 2 - free
Visit the best music venues in Memphis
14. You must spend an evening at the Memphis B. B. King's Blues
You might think that visiting the B.B. King's Blues bar is cliché and that you should look around for more authentic and real blues bars in town, but you really would be missing out on a really amazing blues experience.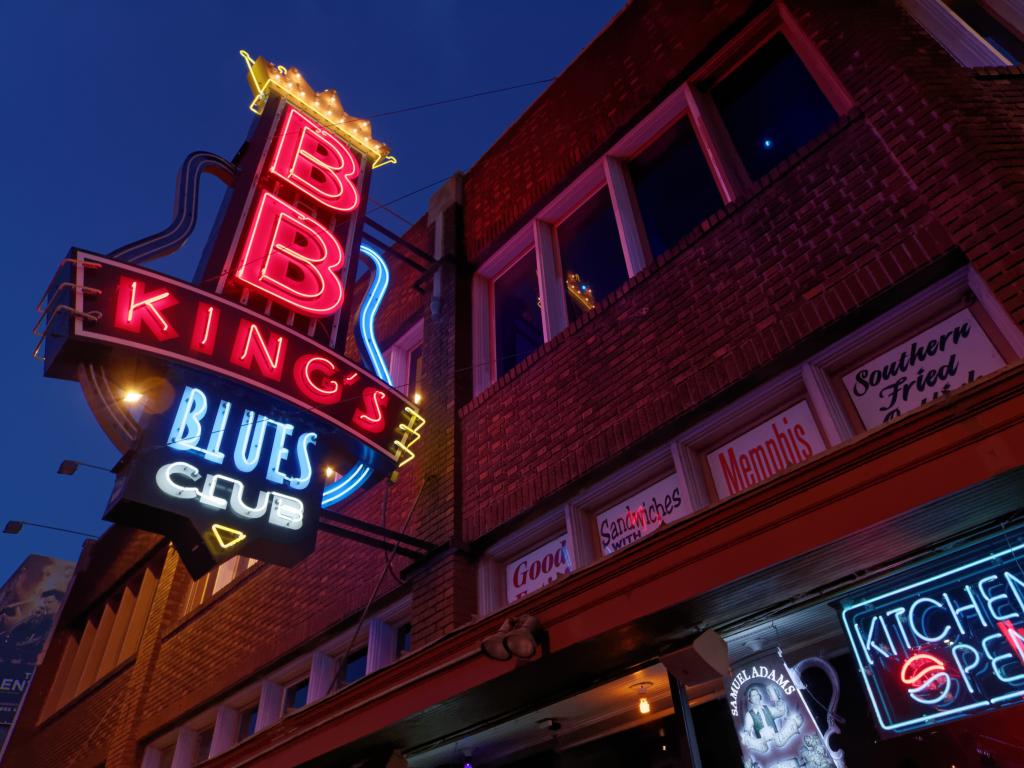 The Memphis B.B. King's Blues bar was the first of a chain of similar clubs around the United States when it opened in 1991 and was a collaboration between Memphis entrepreneurs and the legendary musician.
There is something on virtually every night and during the summer or on busier days, there will be 2 or even 3 sets played each day by different performers.
Our top tip is to get a table for dinner in the evening (you really need to book these in advance) and enjoy the show. The food will be alright and not the best thing you've ever had, but the atmosphere and the music make for a perfect evening.
If you want to talk and a bit more romance, the tables upstairs have great views of the stage but offer a bit more privacy.
Opening hours: Shows on most days - check the B.B. King's Blues Bar calendar for details.
Price: You will need to buy tickets for some special shows; there is a $5 to $10 cover charge for regular nights - food and drinks depend on what you like!
15. Then go listen to more amazing local blues at Wild Bill's
The locals will say that B.B. King's is too touristy and that the music played is too generic and they might have a point.
Wild Bill's is right at the opposite end of central Memphis and far away from the hustle and bustle of Beale Street, but that might just be the main reason to go.
It feels a lot more local and the music is traditional Memphis Delta blues through and through.
Sundays can throw up some amazing local talent with a jam session in the evenings and this is a chicken and local beer kind of dive bar so don't expect anything fancy.
If a local blues joint off the beaten path sounds like the place for you (it should!), get yourself over to Wild Bill's for a memorable night of blues.
Opening hours: Different nights open at different times, but Wild Bills is typically vague about the closing time. It will be late, very very late.
Price: Entrance is from free to $10, food and drink is reasonable.
16. Live music with your dinner at Lafayette's Music Room
Another music venue far away from Beale Street and in yet another corner of central Memphis, the Lafayette's Music Room is the third must have on your tour of blues venues around town.
Lafayette's is a club with table service that has indoor and outdoor seating and is famous for its blues performances.
A lot of the events that take place here will sell tickets with seating on a first come first served basis so it's a good idea to come early after doors open (usually at 6:00 p.m.) Be prepared to share your table with other guests - that's the vibe of the place and how it works here.
Another way to experience Lafayette's Music Room is to have the finest Sunday brunch in Memphis with live blues - get there before 10.30 and enjoy!
Opening hours: Performance times vary by day and there can be between 1 to 3 a day depending on season and day of the week (Saturdays can get busy).
Price: Varies by performance but you really should get your tickets booked in advance. A lot of nights cost $25-30 per person
17. Go to a musical at the The Orpheum Theatre in Memphis
The Orpheum Theatre in Memphis is a 2,300-seater venue showing musicals, plays, concerts, dance performances and other shows.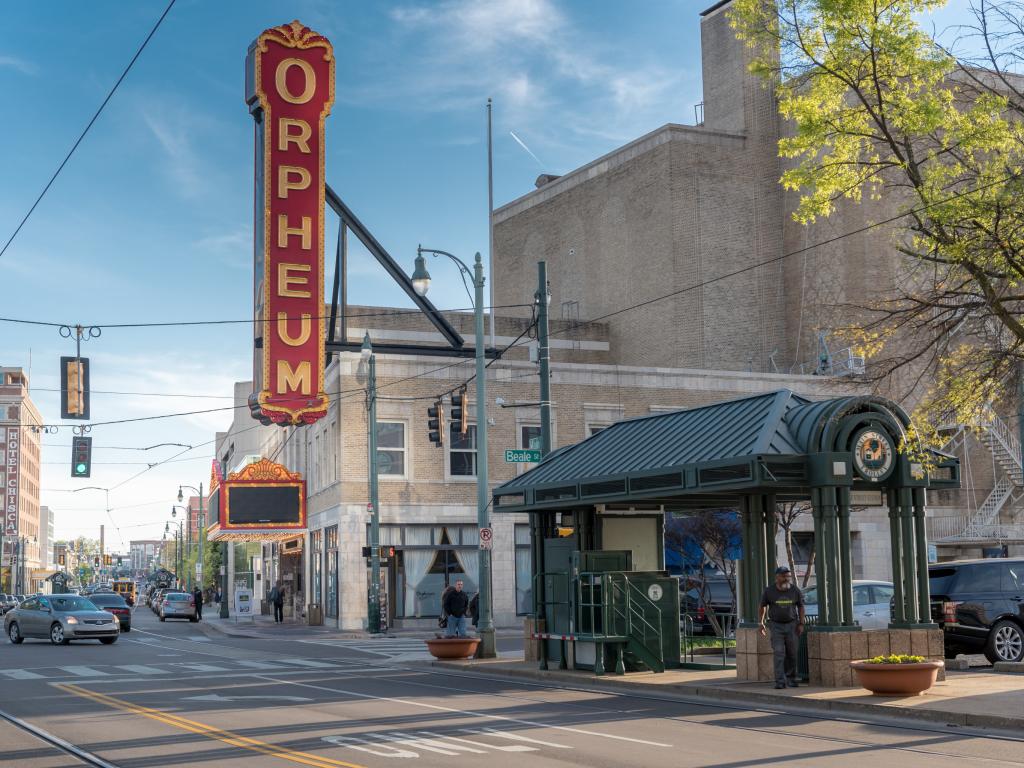 Frequently visited by top Broadway shows and world-famous musicians, it is absolutely worth finding out what's on while you are in town - check the listings at the official Orpheum Theatre website.
You may find that between the countless museums celebrating blues and most bars and clubs playing blues that you want to spend an evening doing something different and this might just be the perfect alternative.
There are guided tours that run at some points during the year (typically once a week) but you really want to catch a show to experience the place as it's meant to be - full of people, music and that coveted interval snack.
Opening hours: Depends on the show!
Price: again - check the shows as ticket prices vary
Best experiences and general things to do in Memphis
18. Meet the famous Memphis Peabody Ducks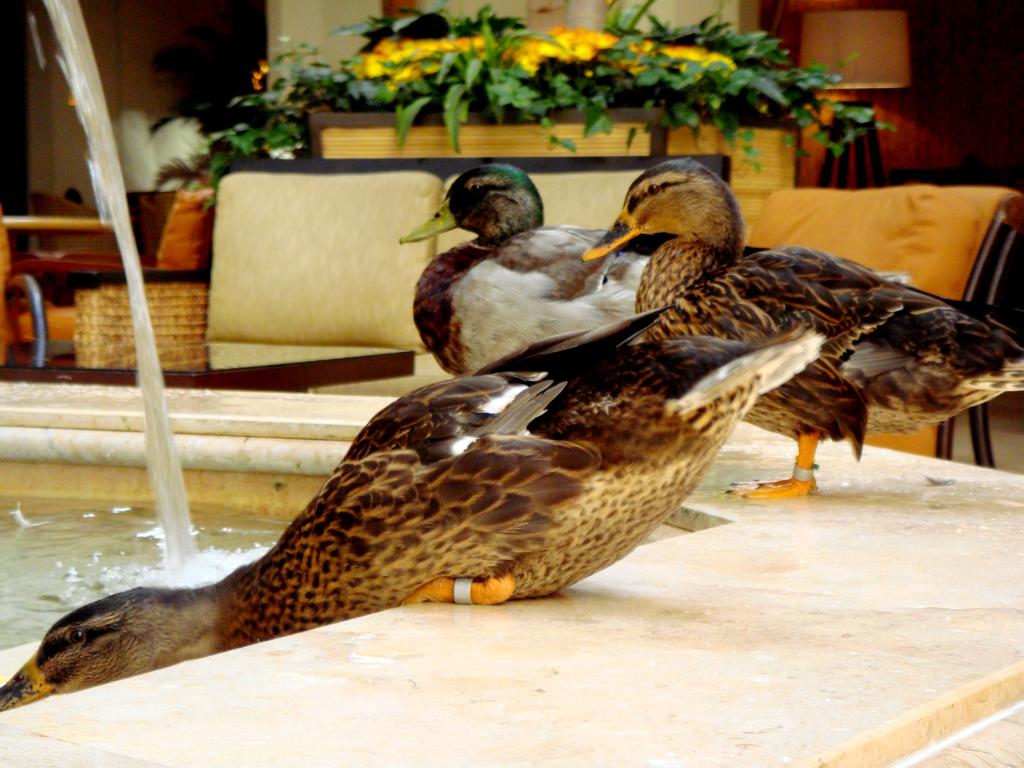 This might just be one of the most random sights and activities you can do in any U.S. city, but the local tradition has somehow held since the 1930s.
The Peabody Memphis is a luxury hotel in central Memphis and is famous for a group for a group of ducks, known as the Peabody Ducks that live on its roof and make two daily walks to the fountain in the hotel lobby.
The tradition started as a joke when the owners decided it would be funny to put a few ducks in the large marble fountain, but after guests loved it, the hotel appointed personnel to manage the ducks every day.
These ducks come from a special farm outside the city and are constantly rotated, but they inexplicably continue teaching the routine to the next generation.
Ok - over the years, the routine has changed and today the ducks do get a lot of help with getting to and from the fountain, but you've got to go and see it - it's genuinely one of the best things to do Memphis!
When to go: The ducks are led to the Fountain (via a lift!) at 11:00 a.m. and then head back at 5:00 p.m.
Price: Free! (Unless you decide to actually stay at the hotel)
19. Go to a baseball game at the AutoZone Park
The Memphis Redbirds are a Minor League Baseball team based at the AutoZone Park stadium.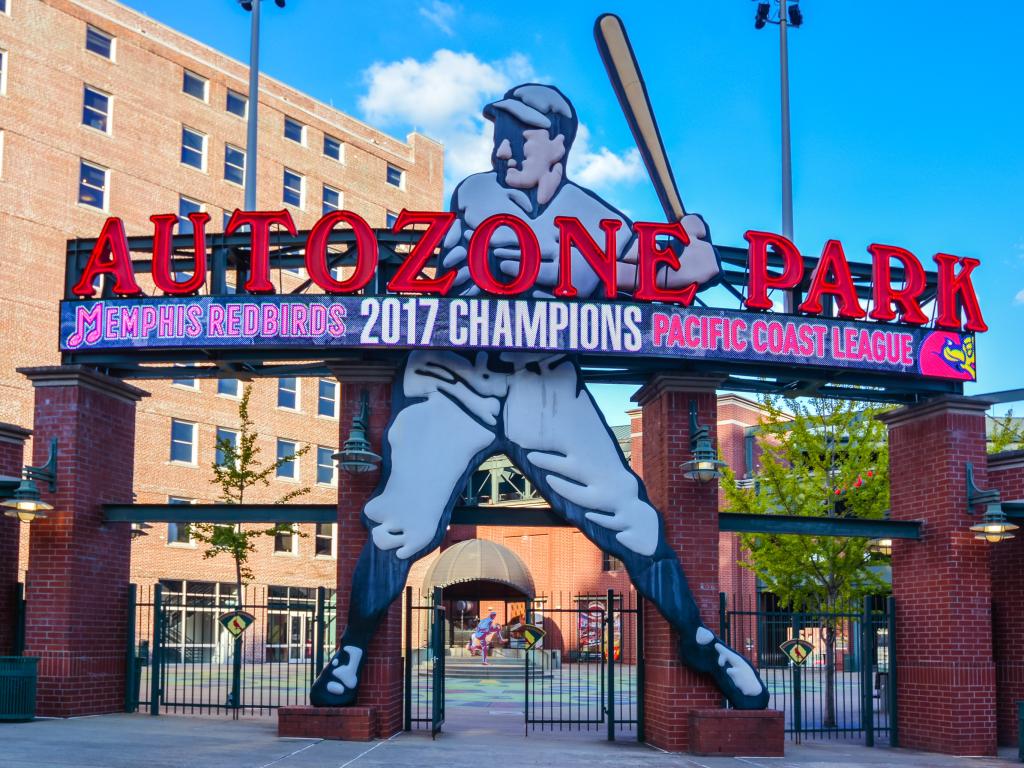 The team was formed in 1998 and have been one of the most successful Minor League Baseball teams in recent years winning the Pacific Coast League championship and the Tripe-A National Championship Game.
They may not be a Major League Baseball franchise, but Memphis fans will tell you that the Minor League games have a lot more heart, grit and fun in them with players being in it for the love of the game.
The stadium was downsized shortly after opening and seats 10,000 fans which makes for a more intimate atmosphere without crazy crowds trying to get in or out.
When to go: The Baseball season typically runs April to September. Check the game schedule on the Memphis Redbirds official website.
Price: Tickets vary in price but typically cost between $17 and $75 depending on your seat choice
20. Watch the Memphis Grizzlies play in the NBA at the FedExForum
The Memphis Grizzlies are an NBA team that plays in the Western Conference and going to the FeExForum is a great thing to do in Memphis in the winter.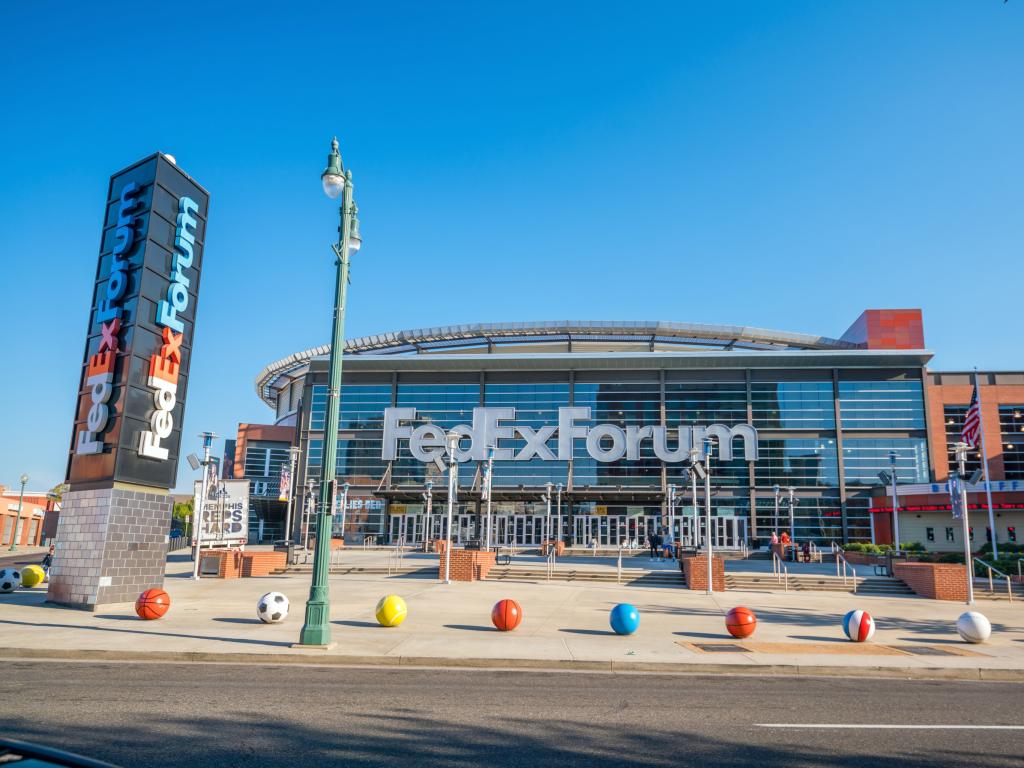 The Grizzlies are the only sports team in Memphis that is in the top tier of the respective professional sports league.
Originally founded in Vancouver, the team kept their Grizzlies name after moving to Memphis in 2001, despite there being no grizzlies or any other bears in that part of the United States.
The team pays homage to the history of the city by playing in jerseys with two shades of blue - Beale Street blue and Memphis Midnight blue.
When to go: The NBA season runs from mid-October to mid-April - check the Grizzlies match schedule before your trip.
Price: Tickets vary depending on seat and game, but are some of the best value in the NBA, averaging around $55.
21. Taste the incredible Gus's World Famous Fried Chicken
This is one you won't find in your typical guide book, but if you like fried chicken, you really have to try out Gus's World Famous Fried Chicken on South Front Street.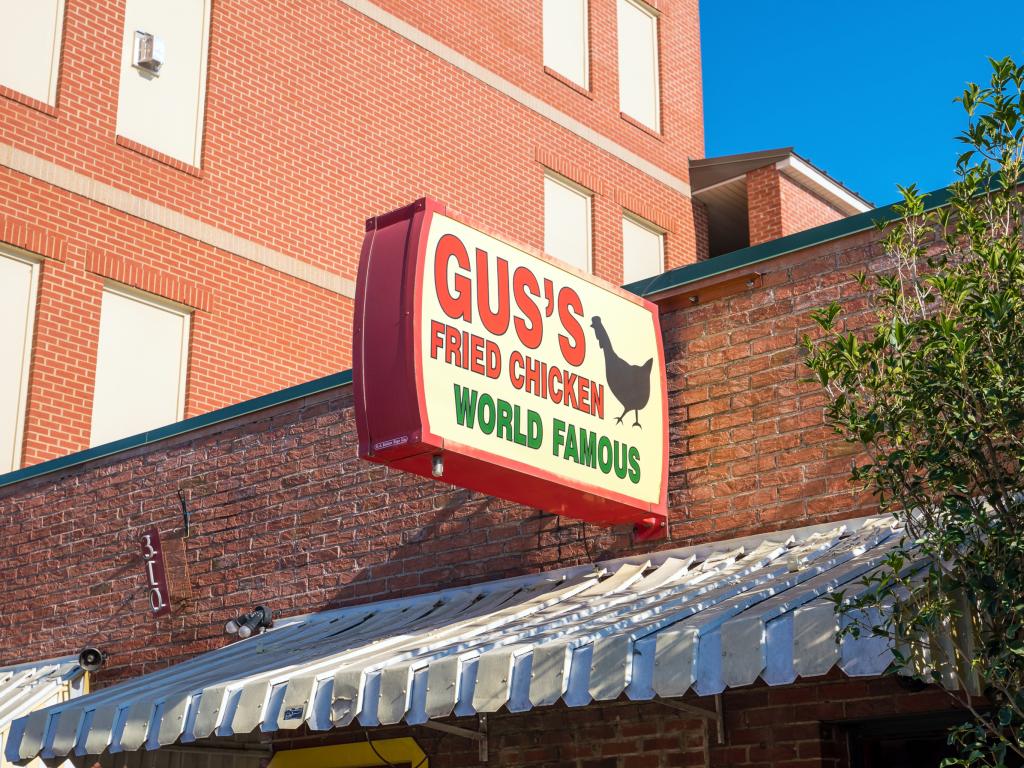 This place looks very unassuming from the outside and if you weren't looking for it, you could easily walk past. There is not much around it and just a bench with a neon open sign next to the door.
Inside, you can taste some of the finest fried chicken in the country - expect large portions and a unique local style with chicken and chips cooked in peanut oil and a dry finish on the chicken.
Beware that during busier periods and especially at weekends, you may have to wait. We waited for over an hour just to grab some lunch!
This is the original Gus's location - the franchise brand has been growing in recent years expanding to almost 30 locations across central, southern and western parts of the United States.
When to go: Open daily from 11:00 a.m. to 9:00 p.m. Fridays and Saturdays until 10:00 p.m.
Price: Reasonable and depends on how hungry you are!
22. Go up and down the Mississippi in a Memphis Riverboat
It is easy to stay in Memphis and forget that you are located right on the Mississippi river - most of the city's activities are away from the river.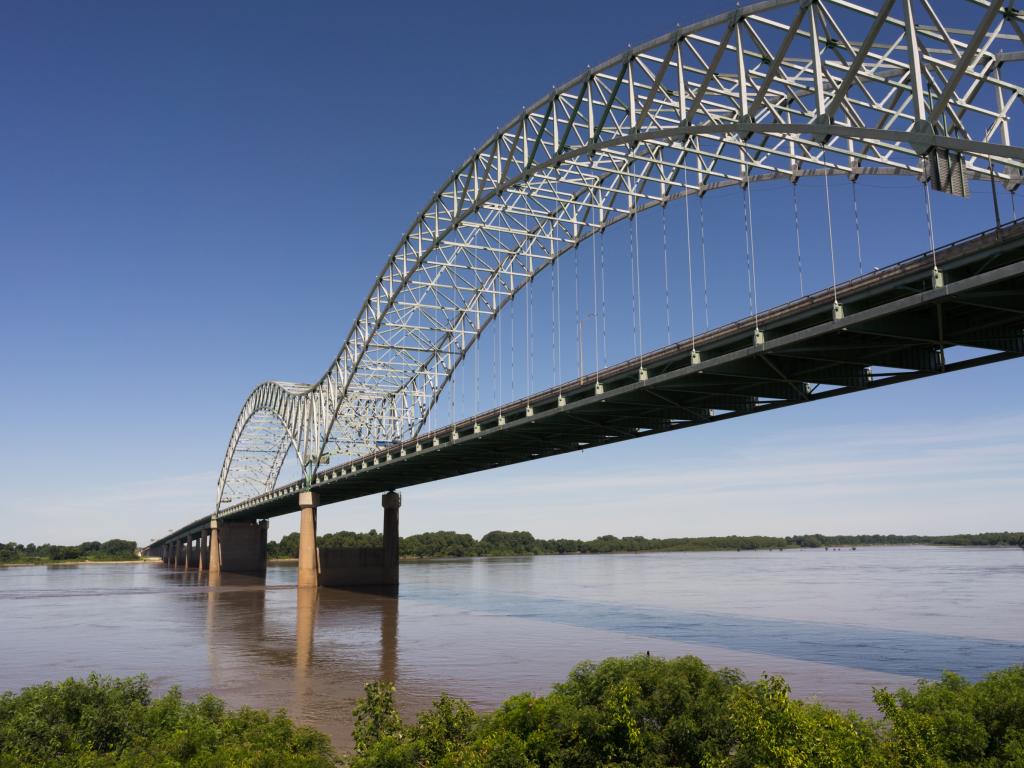 The cruise will take you down the Mississippi river in a traditional paddlewheel boat. There is commentary telling you about the history of the river and the various parts of Memphis and other places you pass.
There is an evening option with dinner which includes a BBQ buffet and live blues from the house band that sets off at 7.30 p.m. - if you choose this option remember to get to the boat half an hour early for boarding.
The boats start off from 45 South Riverside Drive but you'll need to get your tickets at the ticket office at 251 South Riverside Drive.
When to go: There are daily cruises with two evening cruises at weekends during the summer reducing to weekends only in the fall and a winter break.
Price: You can choose between the regular Sightseeing Cruise (1.5 hours) or the evening Dinner and Music Cruise (2 hours)
Sightseeing Cruise: Adults - $20, seniors (60+), military and under-18s - $17, children up to 12 - $10, children up to 2 - free
Dinner and Music Cruise: Adults - $45, under-18s - $42, children up to 12 - $30, children up to 2 - $10
23. Go on a brewery tour of the Ghost River
The Ghost River Brewing Company is a local Memphis brewery that has been around since 2007.
The brewery operates their own Tap Room which serves all of their own beer on tap as well food and merchandise from local stores.
The brewery have 3 craft beers available all year round - the Golden Ale, the Irish style Red Ale and the Grindhouse Cream Ale. There is usually a selection of seasonal ales as well including the likes of Oktoberfest, wheat ale and other varieties.
The brewery is named after a section of the Wolf River to the east of Memphis near the border with Mississippi - the company uses water from the river for its beer making process so it's a genuine local business!
When to go: Tap Room open Wednesday & Thursday 4:00 p.m. to 10:30 p.m., Friday & Saturday 12:00 p.m. to 11:00 p.m., Sunday 12:00 p.m. to 8:00 p.m., Tours are on Saturdays at 12:00 p.m.
Price: Tours are $20 per person and includes a pint of your choice as well as 4 beer samples. The rest depends!
Sights to see around the city of Memphis
24. Shop at or just browse through the Bass Pro Pyramid
The Memphis Pyramid was initially called the Great American Pyramid when it was first built in 1991 as a multi-purpose arena.
The pyramid was used to host everything from basketball and boxing to WWF and music concerts. The venue never gained popularity with the Memphis Grizzlies (see above) and the University of Memphis basketball teams moving out in 2004 when the upgrades it required were more expensive than building a new stadium.
The arena was largely disused from then, closing completely in 2007 until it reopened in 2010 as a Bass Pro Shops superstore.
The inside of the arena was redeveloped to sell hunting and fishing gear as well as a number of other attractions including restaurants, a 100-room hotel, a bowling alley and a saltwater aquarium.
The shop is worth visiting in its own right - it is by far the largest hunting and fishing shop in the world and can be entertaining to browse even if you're not into hunting yourself.
When to go: Open daily 8:00 a.m. to 10:00 p.m., Sunday closes early at 7:00 p.m.
Price: Entry is free
25. Take an afternoon stroll through the Memphis Memorial Park Cemetery
The Memphis Memorial Park Cemetery divides opinion - it is a functioning cemetery that is set in a park-like environment with a lot of landscaping, wood sculpture and the Crystal Shrine Grotto (see below).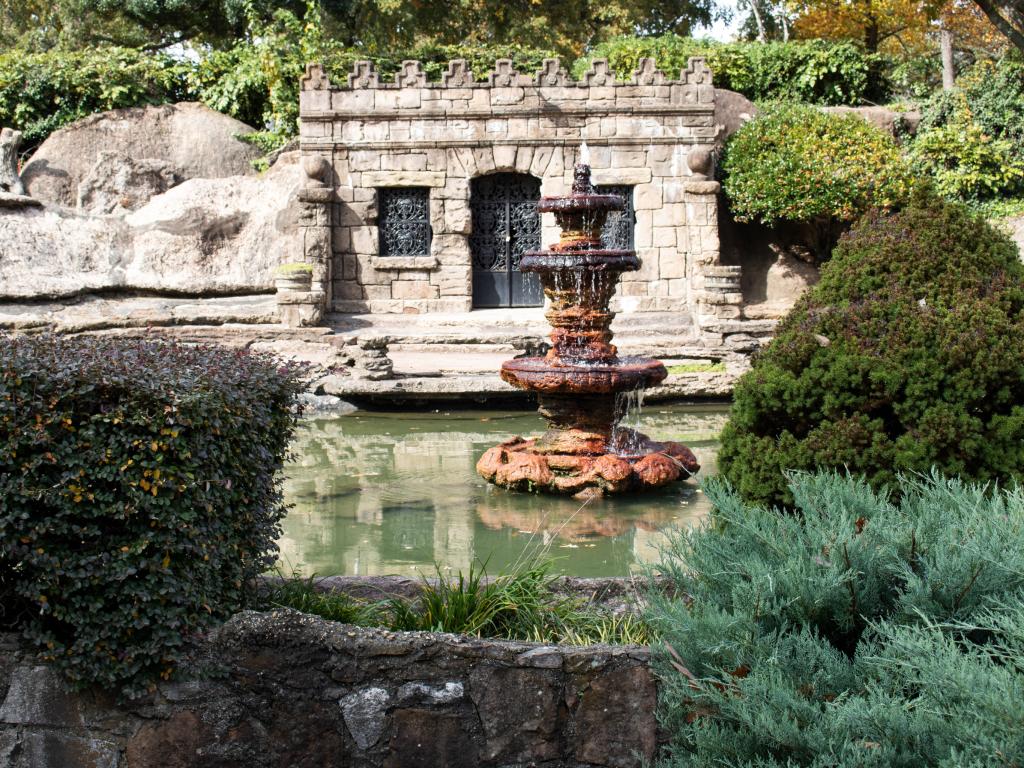 Some may find it morbid to visit a cemetery as a tourist attraction, but the city designed and built it to attract people to walk through it on purpose.
In 1935, the Mexican artist Dionicio Rodriguez built a number of sculptures and decorations around the park, a lot made to look like they are made out of trees and wood.
There is a koi pond where you can feed the fish and geese and a fountain to see. You will need to drive out from downtown Memphis to the park, but it's great for a 30 minute visit as you make your way around the city.
Opening hours: 6:00 a.m. to 8:00 p.m., Poplar Gate stays open late until 10:00 p.m.
Price: Free
26. Pop into the Crystal Shrine Grotto
The Crystal Shrine Grotto is located inside the Memphis Memorial Park Cemetery, but deserves its own mention as it almost stands as a tourist attraction in its own right.
It was built in 1935 along with the park's other sculptures and landscaping and is a hand-carved cave built into a hill in the middle of the cemetery.
The grotto is filled with quartz crystal and rock carved to depict the story of Christ through to a depiction of the Last Supper - whether you are religious or not, it's worth visiting to admire the work and serenity of the space.
As with the rest of the park, access is free and there is plenty of parking on site.
Opening hours: Same as the Memphis Memorial Park Cemetery
Price: free
27. See the bronze statue of Elvis Presley
As you're browsing around the music scene of Memphis, walking between the various museums and blues venues, why not swing by and pay tribute to the King of Rock and Roll himself?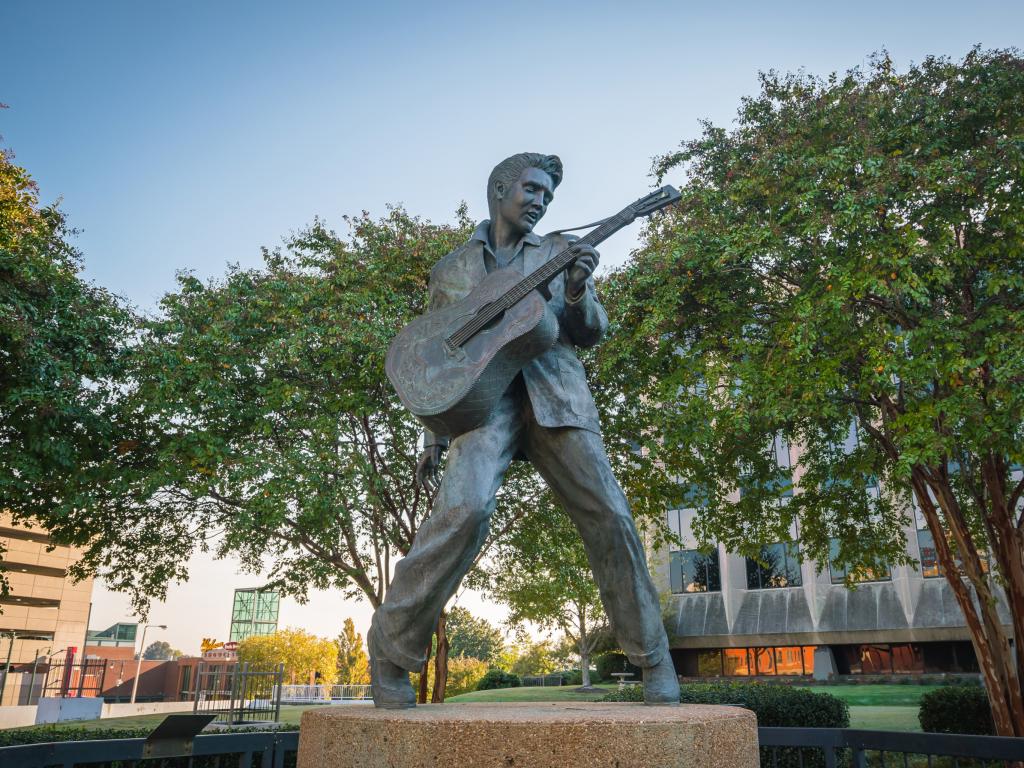 The bronze statue of Elvis Presley stands proudly on Beale Street and is a little larger than the real life Elvis at 9 and a half feet tall.
The Elvis depicted in the statue is young and is playing the guitar and there is a fence surrounding the statue to prevent damage and people touching it.
This status is the second that has stood on this spot - it replaced the original when it had to be refurbished but kept its place after the restoration was complete.
Opening hours: 24/7
Price: free
28. Explore the Memphis Cotton Exchange Building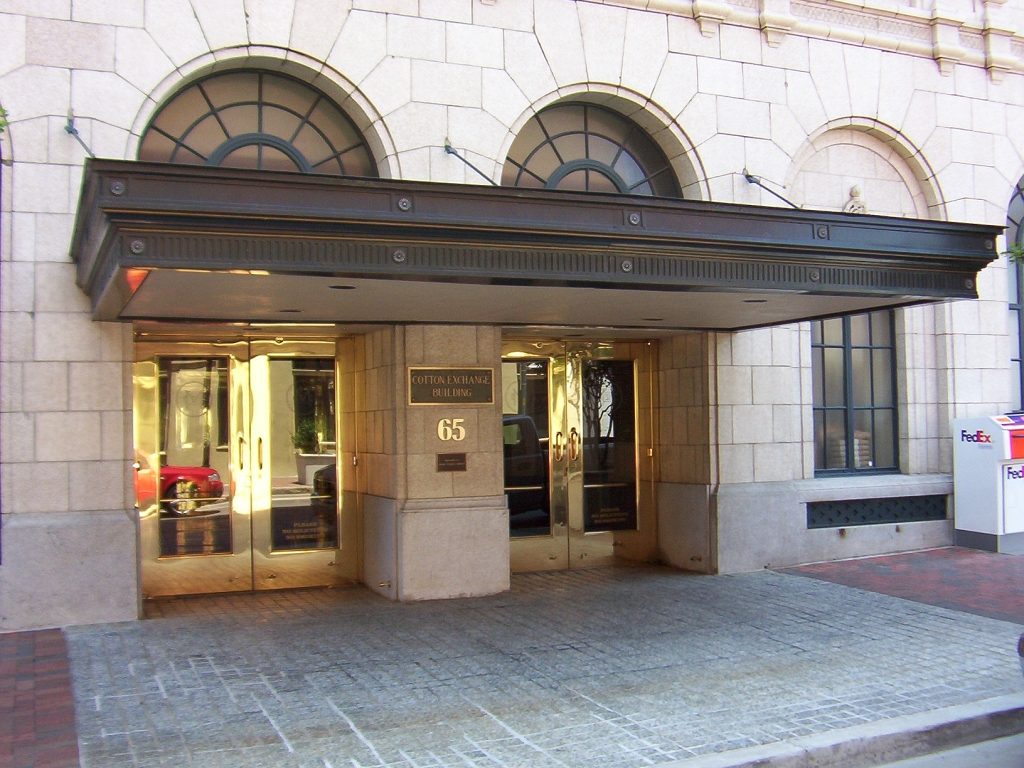 The Memphis Cotton Museum tells the story of the Mississippi river delta cotton trade and the way it affected the economy and lives of people in the area.
The museum is set in the building that used to function as a live trading exchange until 1978. This was the third building in Memphis where cotton was traded and opened its doors in 1922.
Today you can see the historic hall where trades were done manually driving the biggest local industry.
The majority of the building has been converted into apartments and the museum is a little on the small side although it's still interesting with the chalk price board being the main attraction and a number of interactive displays.
Opening hours: Monday to Saturday 10:00 a.m. to 5:00 p.m., Sunday 12:00 p.m. to 5:00 p.m.
Price: Adult - $10, seniors and students - $9, military and children up to 12 - $8, children under 6 - free
Explore great neighborhoods
29. Spend some time around Beale Street
We probably mentioned this a few dozen times already, but if there's one area in Memphis you really need to spend some time, it's Beale Street.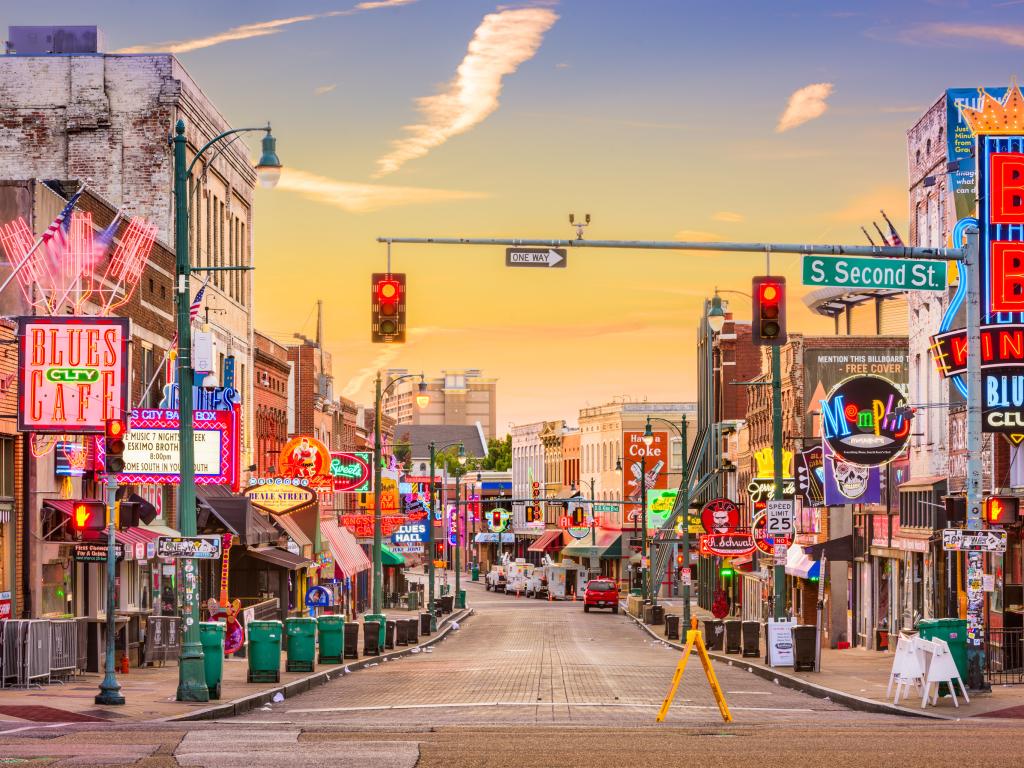 Beale street is full of clubs playing live blues every night, every kind of club and bar you can think of and a number of restaurants.
Its importance to the development of music in the United States is so important, Congress actually passed an Act that declared Memphis the Home of the Blues. Take that Chicago, Nashville and New Orleans!
We've covered some of the best places to go to above - check out the B. B. King's Blues Club and pay homage to the King of Rock and Roll at the Elvis statue.
The Beale Street Music Festival takes place at the beginning of May at the end of the street as it merges into Tom Lee Park. There are a number of live outdoor music performances so if you're flexible on dates, this can be a great time to visit.
30. Do some shopping and get brunch on Main Street
Main Street runs through the centre of Memphis and is home to some great restaurants with outdoor seating.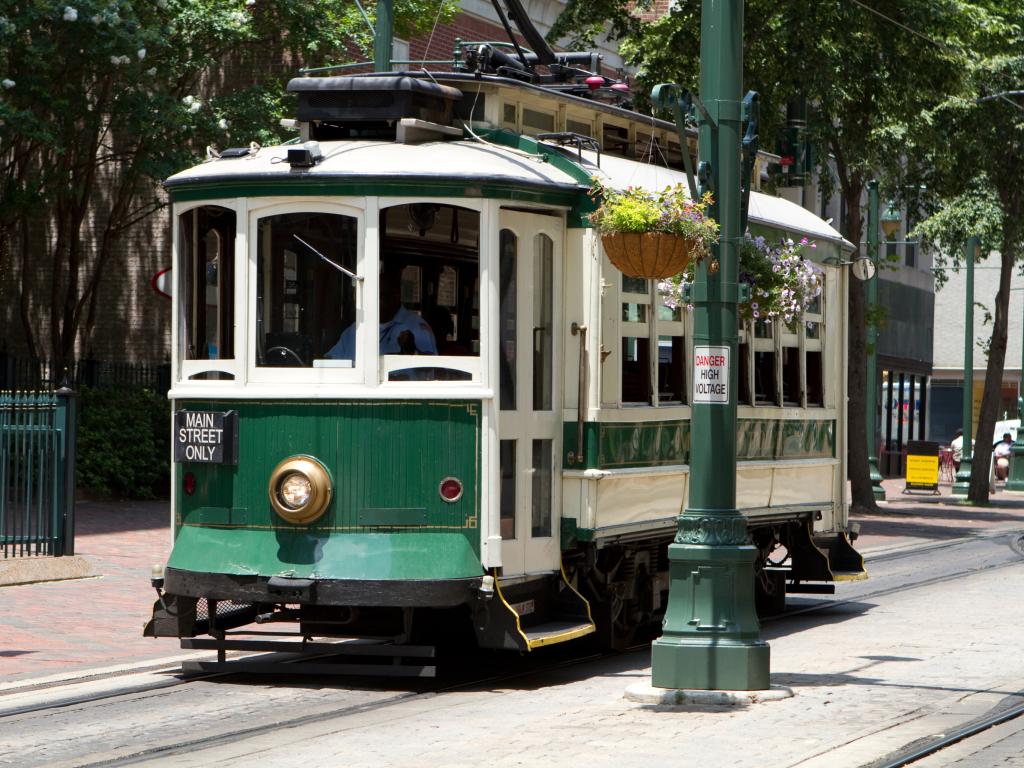 The Main Street Trolley runs down the middle of the street with frequent stops - this line has recently been restored so try going on it to one of the sights around town or just stroll down the street and see the classic trolleys zoom along.
The majority of the main sights in Memphis can be found up and down Main Street - at the south end, there is the Arts District, the National Civil Rights Museum and the Blues Hall of Fame (see above for details on both) and the Ghost River Brewery right at the end of South Main Street.
Further north along Main Street is the Memphis Downtown with restaurants and sights like the Peabody Hotel and the Cotton Museum within a block.
31. Dive into arts and craft coffee on Broad Avenue
The Broad Avenue Arts District is to the east of Memphis Downtown and runs along the length of Broad Avenue.
This is a bubbling neighborhood with a lot of arts and crafts stores, shops selling antiques and the occasional street stall.
There are a number of art galleries that you can explore and a few creative cafes. The Society Memphis Skatepark and Coffee does what it says on the tin - you can send off the kids for a skate around while you have your coffee (or go yourself!).
Then there's the hip bars such as the Cove and Maximo's and the WISEACRE Brewing Company where you can try craft beer made on site.
Whether you're after a bit of art spotting or want to have a good night out, it's worth exploring the few blocks of Broad Avenue that get you away from the touristy parts of Beale Street or Main Street.
32. Walk through the hip Cooper Young neighborhood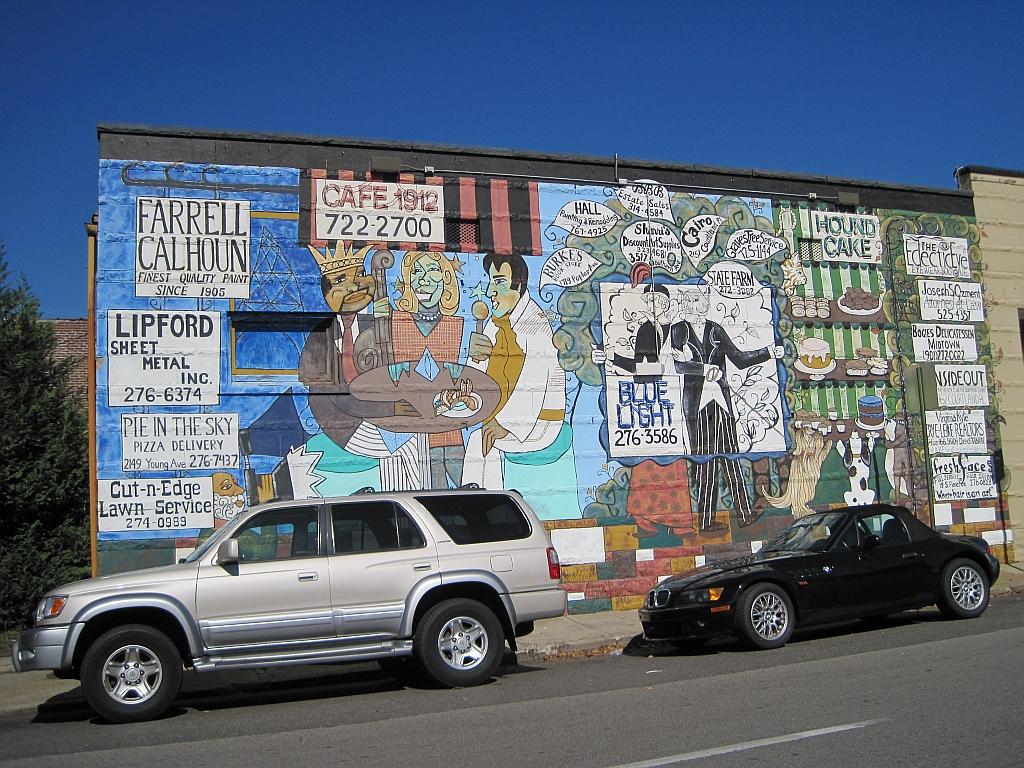 The Cooper Young neighborhood is named after the intersection of Cooper Street and Young Avenue in Midtown Memphis.
The neighborhood is largely residential but is well known for some of the best restaurants in Memphis with a cool atmosphere and amazing food that people drive from other parts of Memphis for.
The neighborhood has a few independent arts and antique stores as well that you can dive into as you explore on foot.
At night, the area transforms into a vibrant club and bar scene with something for everybody - the area is particularly popular on the young dating scene.
Each fall the neighborhood hosts the Cooper Young festival which is growing year on year and attracts large crowds to Memphis. The festival is all about art and music with street performances and art dealers bringing unique pieces to show and sell.
Explore the nature in and around Memphis
33. Walk across the Big River Crossing over the Mississippi
This might not seem a great thing to do but if you want to go on a walk with a view, the bridge over the Mississippi river will deliver.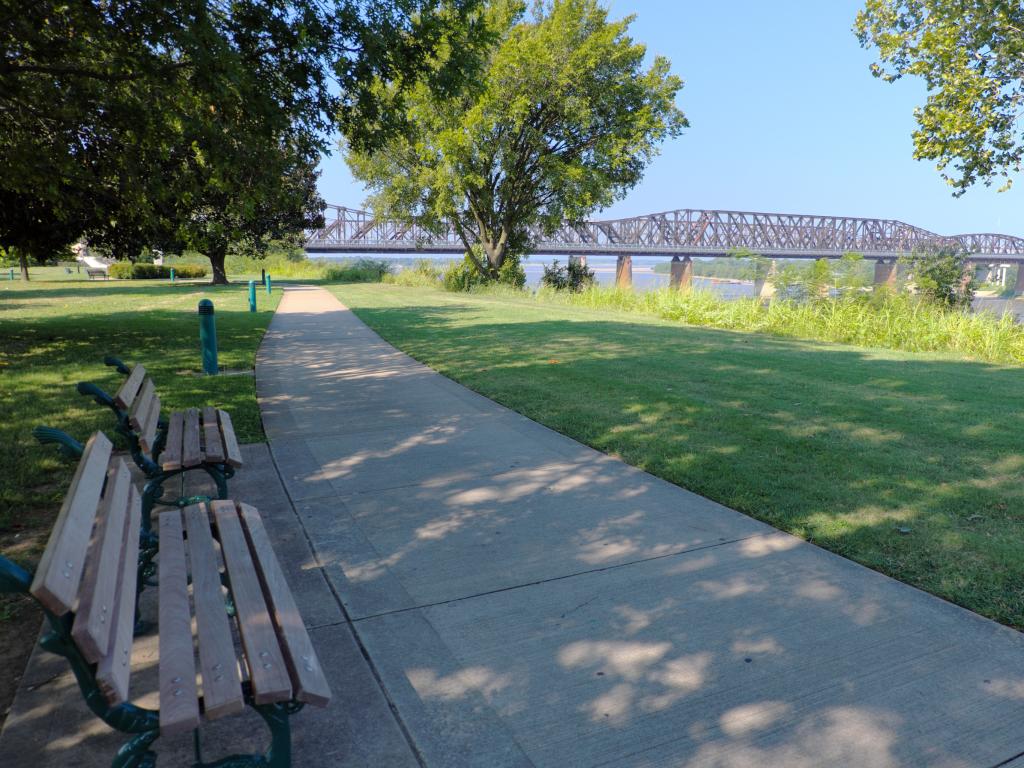 The Big River Crossing goes over the Harahan Bridge connecting the French Fort part of Memphis to Arkansas on the other side.
The bridge is part of 3 bridges crossing the river at the same point - the other two next to it are the Frisco Bridge which carries a railway over the Mississippi and the Memphis-Arkansas Bridge which carries the Interstate 55 highway.
The Big River Crossing offers some of the best views of the river and you can combine the walk with a stroll along the Riverwalk that goes through Martyr Park, Ashburn-Coppock and the Tom Lee Park that run along the riverfront.
There is not much to see on the other side, so feel free to turn and walk back when you've done your sightseeing and snapped the compulsory selfie.
34. Get to the Mud Island River Park
Mud Island River Park (also known as the Mississippi River Park) is a large park space on the southern tip of Mud Island with walking paths, bike trails and the opportunity to get on the water in a pedal boat.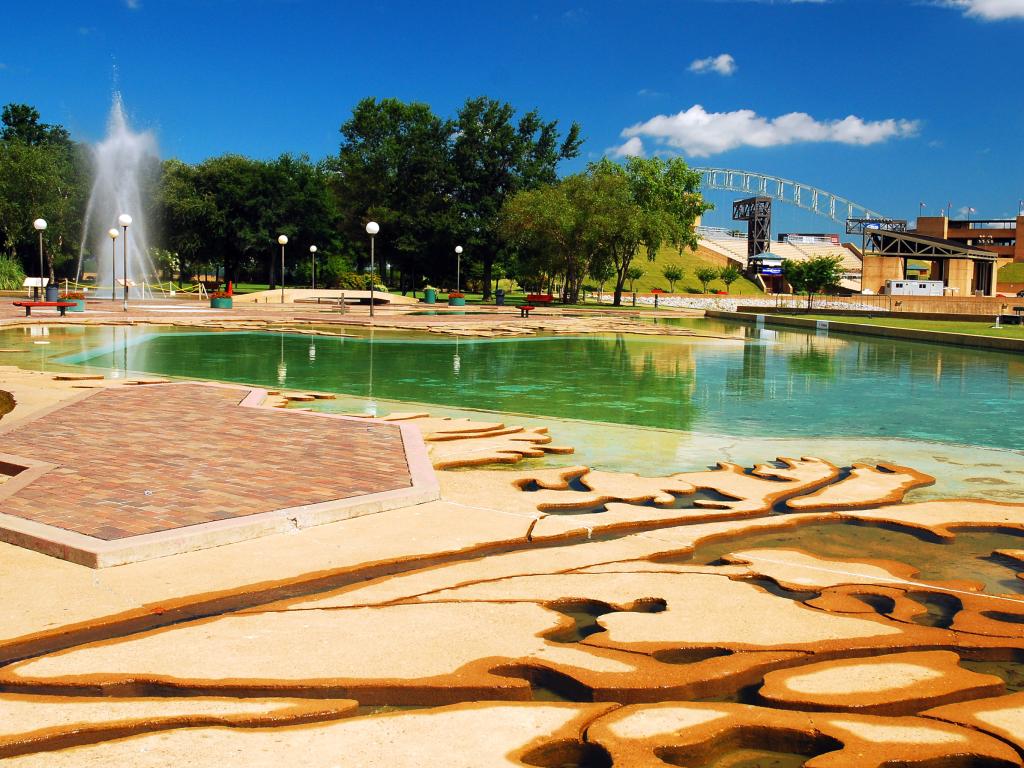 Mud Island only got connected to Memphis in 1960 after the Wolf River was dammed and redirected to flow into the Mississippi north of Mud Island.
This prompted development on the peninsula and the old river mouth became the Wolf River Harbor.
The park itself makes for a great relaxing walk or bike ride with water on both sides and the giant Memphis Pyramid on the opposite side of the harbor.
Make sure you stop by the scale model of the Mississippi river (you really can't miss it!). The model represents the entire length of the river from Cairo, Illinois down to New Orleans including all of its tributaries.
The scale is 1 step to 1 mile and you can see every bridge across the river on the way. Each tributary feeds the correct relative amount of water into the Mississippi so you get a really good feel for how it grows downstream.
The Mud Island River Park also has a Mississippi River Museum which tells the story of lower Mississippi and has a replica steamboat.
A large outdoor amphitheatre hosts a number of concerts in the summer so check if there's something on when you're in town!
35. Spend a few hours at the Memphis Zoo
Memphis Zoo can be found to the east of downtown Memphis taking up a quarter of the Overton Park area.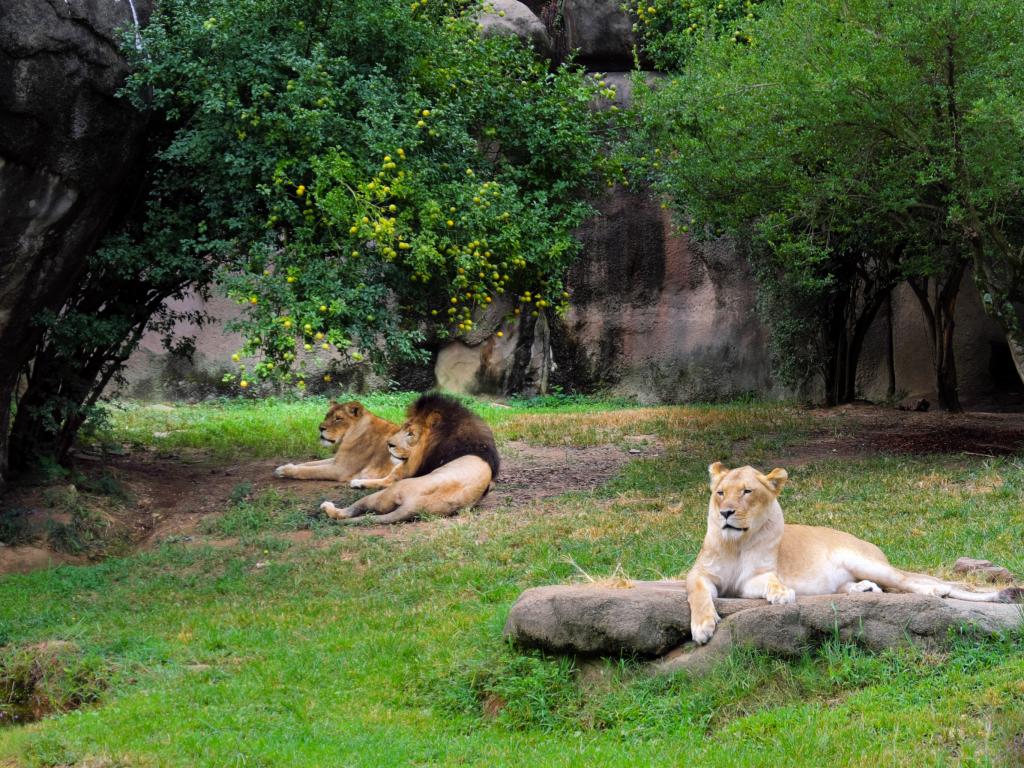 The zoo is one of the best out there - Tripadvisor rates it as the best zoo in the United States and has over 3,500 animals.
The most famous residents are two giant pandas that have a whole dedicated area and a live webcam streaming 24/7 from their enclosure.
Despite being over 100 years old, the zoo has great amenities and landscaping following a heavy investment programme over the past two decades.
Some of the areas focus on parts of the United States with the Teton Trek simulating Yellowstone National Park for its grizzly bears, elk, wolves and otters. There's even a geyser to make the animals feel at home!
Alongside the gift shops and restaurants, there are a few rides and a carousel so there's plenty to get on with for a good day out in Memphis.
Opening hours: March to Mid-October - 9:00 a.m. to 6:00 p.m., Mid-October to February - 9:00 a.m. to 5:00 p.m.
Price: Adults - $18, seniors (60+) - $17, children under 12 - $13, children under 2 - free; parking - $5
36. Relax at the Shelby Farms Park
Shelby Farms Park is a very large park area about 30 minutes out from central Memphis.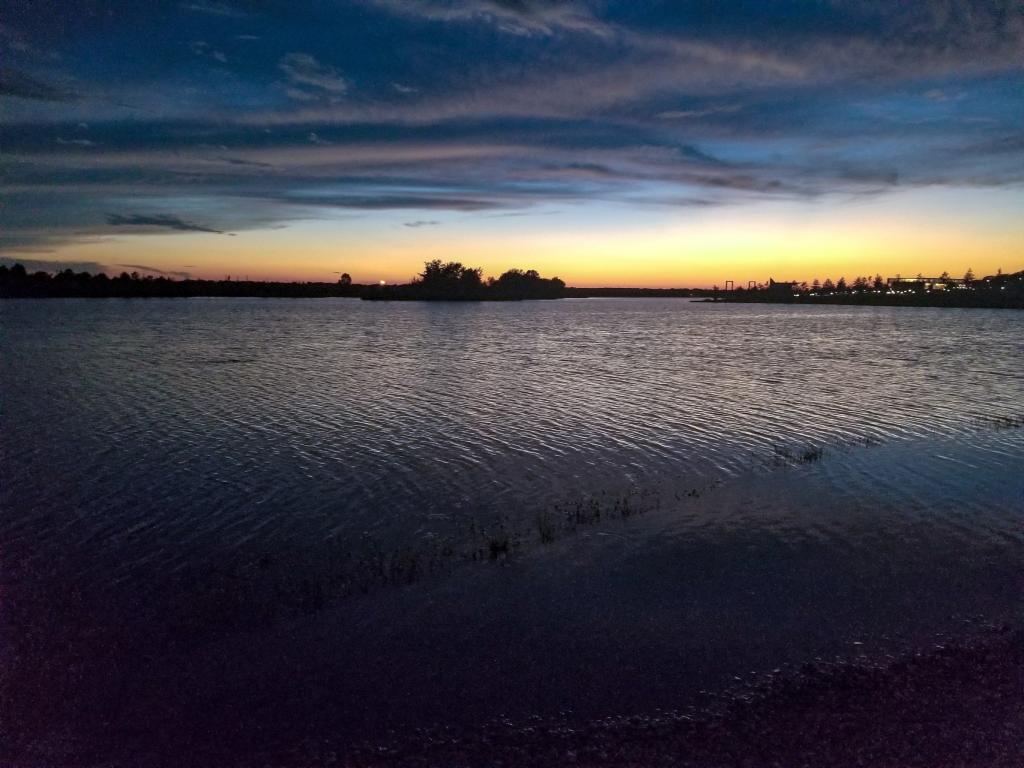 At 4,500 acres, the park is 5 times the size of Central Park in New York and has a lot of wildlife in its forests, meadows and lakes.
The park is inhabited by a bison herd and you can also find beavers and deer in parts of it.
Patriot Lake is the largest of the lakes in the park and a lot of the parking lots can be found near the centrally located lake. There is a 1.7 mile path that goes around the lake which is great for a gentle stroll.
If you want to go further, the Chickasaw Trail is almost 3 miles long and the unpaved 6-mile long Tour de Wolf is a great hike for a couple of hours.
Opening hours: Daily sunrise to sunset, closed on Sundays and Mondays
Price: Free including free parking
37. Learn about nature at the Memphis Botanic Garden
The Memphis Botanic Garden is a large park with a number of different areas dedicated to specific plant groups.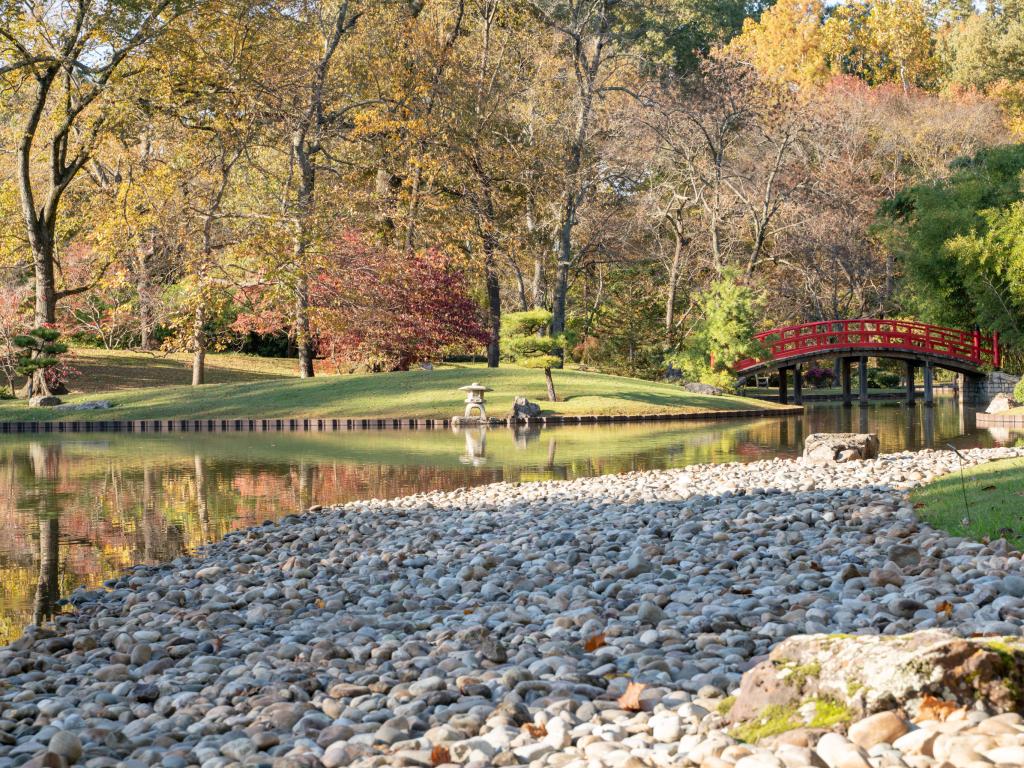 The park feels more open and less structured than some other botanic gardens. It has 31 different gardens ranging from the Tennessee Bicentennial Iris Garden displaying hundreds of types of irises from all over the world to the landscaped Japanese Garden of Tranquility.
While you have to pay to get in, parking is free and the Fratelli's Cafe offers a decent lunch if you're coming in the middle of the day.
The Botanic Garden also hosts large concerts in the summer months called Live at the Garden - these can be a really great night out so check to see if anything is on. You can find everything from soul to classic rock playing with old school bands and singers frequently being on the list.
Opening hours: Summer - 9:00 a.m. to 6:00 p.m., Winter - 9:00 a.m. to 4:30 p.m.
Price: Adults - $10, seniors (62+) - $8, children up to 12 - $5, children under 2 - free; Concert tickets are separate and vary in price
38. Enjoy scenic views of the Mississippi from the Tom Lee Park
We mentioned the Tom Lee Park briefly as it overlooks the Mississippi river and the Big River Crossing, but this park situated along the river bank is worth a visit by itself.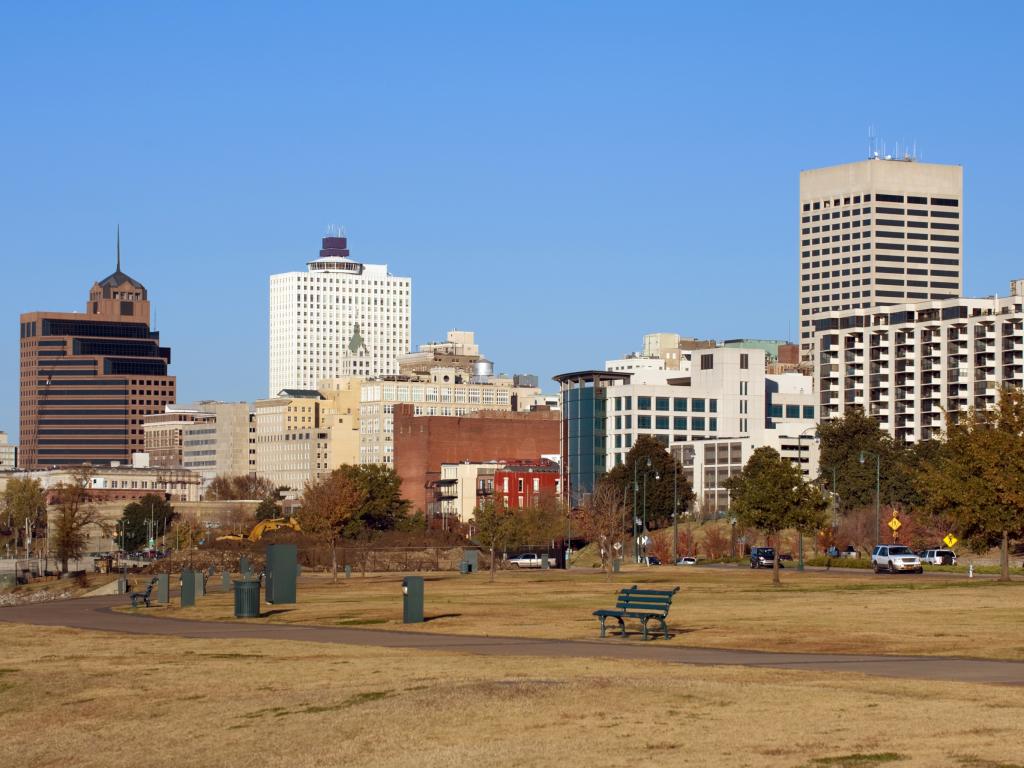 The park runs for about a mile along the river and is named after Tom Lee who saved 32 people during the sinking of M. E. Norman steamboat in 1925.
The park is a popular place for walkers and cyclists and you can admire the Mississippi river views from one of the benches while enjoying the summer breeze that comes down the river.
The Beale Street Music Festival and the Memphis in May event that follows both take place in the park with stages set up and if you're visiting while these are on, it's definitely worth going.
In the third week of May, Memphis hosts the World Championship Barbecue Cooking Contest with participants from all over the world coming to showcase their pork barbecue skills in the Tom Lee Park.
Opening hours: 24/7
Price: Admission is free - events charge separately for tickets
39. Ride a bike along the Wolf River Greenway
The Wolf River Greenway is an ongoing project that is close to completion aiming to build a walking and cycling path along a 22-mile route following the Wolf River through different parts of Memphis and into the Mississippi river.
The completed sections run along the Shelby Farms Park and parts of the river through the Raleigh neighborhood.
Large parts are still under construction with a long stretch running along the Dr Martin Luther King Jr Expressway due to be completed in 2019.
The entire length of the trail will be ready in 2021 but you can already start enjoying some of the sections today.
40. Discover the arboretum at the Lichterman Nature Center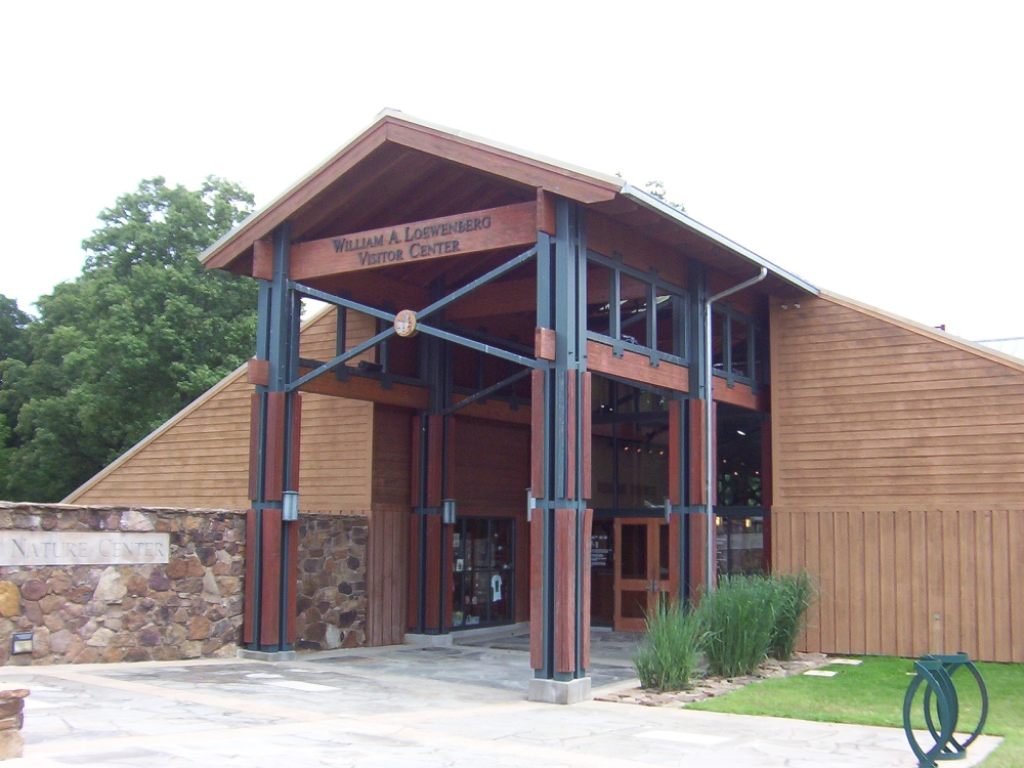 The Lichterman Nature Center is a woodland area close to central Memphis where you can explore a range of plants, birds and animals.
The center presents its wildlife in a natural environment and does not keep animals for preservation. You can take a walk along a 3-mile route through the Nature Center to see a lot of the plant and animal species for yourself. Alternatively, there is a Visitor Center with interactive exhibits.
The arboretum is part of the Pink Palace family of Museums along with the Pink Palace Museum (see #7 above) and some of its displays focus on the human impact on wildlife and species that have adapted to life in urban areas.
The Lichterman Nature Center is free on Tuesday afternoons from 1:00 p.m. but it can get busy for those two hours, especially during the summer months.
Opening hours: Tuesday to Thursday - 10:00 a.m. to 3:00 p.m., Friday and Saturday - 10:00 a.m. to 4:00 p.m., closed on Sundays and Mondays
Price: Adult - $9, senior (60+) - $8, children up to 12 - $5, children up to 2 - free; Free admission for serving military and their families from Memorial Day through Labor Day.