Road Trip from Atlanta to Bar Harbor and Acadia National Park
Journey to the wild rugged landscapes of coastal Maine on a road from Atlanta to Bar Harbor and Acadia National Park. While Acadia is the United States' smallest national park, it's home to a wealth of wildlife that's simply breathtaking. What's more, on this fantastic road trip, you'll get to travel through iconic cities and to breathtaking mountains on your way to Maine.
The 1,500-mile road trip from Atlanta to Maine takes 27 hours to drive, ending at Bar Harbor and Acadia National Park. Key stops along the way are Roanoke, Shenandoah National Park, Blue Ridge Parkway, New York, Boston and Portland.
Arriving at Bar Harbor and Acadia National Park, you'll get to explore the stunning foliage in the park and take a stroll along the waterfront. Read on to discover our favorite routes and find out about the amazing opportunities along the way.
How far are Bar Harbor and Acadia National Park from Atlanta, and how long will the road trip take?
Comparison road trip routes between Atlanta and Bar Harbor and Acadia National Park

| Route | Distance | Driving Time |
| --- | --- | --- |
| The Iconic Cities Route | 1,400 miles | 22 hours 30 minutes |
| The Blue Ridge Parkway Route | 1,500 miles | 27 hours |
With over 1,300 miles between Atlanta and Acadia National Park, there are many options to choose from when it comes to your road trip route. Luckily, we've set out our two favorite routes here for you to consider. Both routes offer unique activities and experiences with distinct overall vibes.
The most direct route is the Iconic Cities Route, taking you 1,400 miles across America and totalling 22 hours and 30 minutes of travel time. This route can be completed in just three days, but is best enjoyed across five or more, giving you plenty of time to stop at the amazing places to visit en route.
Our other favorite route is the Blue Ridge Parkway Route, which - while longer at 27 hours and 1,500 miles - offers a slower, more relaxed trip with great opportunities to explore. Like with the Iconic Cities Route, travelling across five days (and ideally more) will allow for time to relax, explore and take in the scenery.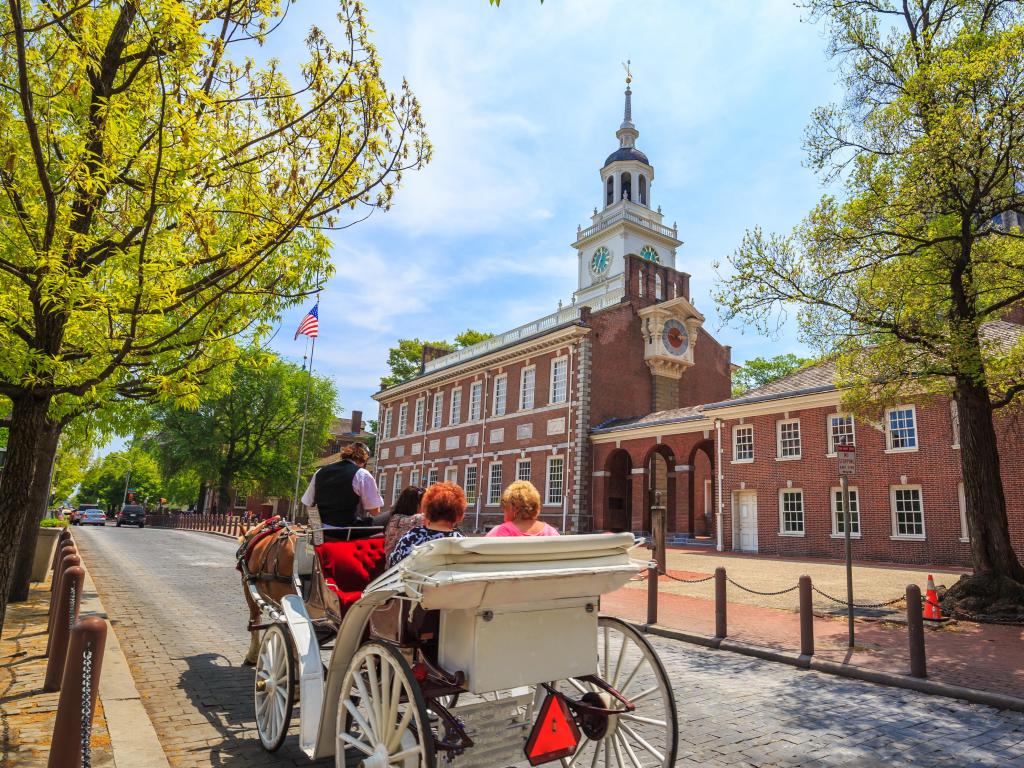 Best road trip route from Atlanta to Bar Harbor and Acadia National Park
The routes we've selected for this adventure from Atlanta to Bar Harbor and Acadia National Park pass through a whole host of popular places with lots to see and do.
On the Iconic Cities Route, you can visit large cities like Washington, Philadelphia and New York, and enjoy lots of attractions perfect for any American adventurer.
If you'd prefer to take things a little more slowly, the Blue Ridge Parkway Route is the one to follow, as it largely steers clear of major cities - as well as the traffic that tends to amass around them.
The Blue Ridge Parkway Route is full of quaint countryside towns and is perfect if you're looking to travel at a gentler pace, taking in the calming surroundings full of trees, mountains and wildlife.
Whichever route is best for you depends on what you want to see and how quickly you want to reach Bar Harbor and Acadia National Park.
The Iconic Cities Route
Heading northeast from Atlanta, take the Interstate 85 (I-85) before joining I-95 through Richmond. Continue to Washington DC, home of the United States' famous political institutions including The White House and Congress.
Continue following I-95 to Philadelphia in the state of Pennsylvania. From here, head to the Big Apple: New York. After spending some time in the city, travel through Boston.
From Boston to Portland in Maine, you'll get to enjoy an easygoing route along the Eastern Coast before arriving at your destination.
The Blue Ridge Parkway Route
Exit Atlanta along I-285 onto I-85. Travelling around Charlotte, head north to the legendary and scenic Blue Ridge Parkway. This part of the route skips a lot of cities and so traffic shouldn't be an issue.
Head eastwards to New York, where - even if you're just passing by - you'll spot lots of iconic places including the Empire State Building and Brooklyn Bridge. We suggest taking a couple days in the city to explore its museums, walk the streets, dine on a variety of world cuisines and take in the buzz of the city that never sleeps. You won't regret it!
From New York, follow the coast to Portland (on I-95 and then I-295) before reaching your final destination - Bar Harbor and Acadia National Park.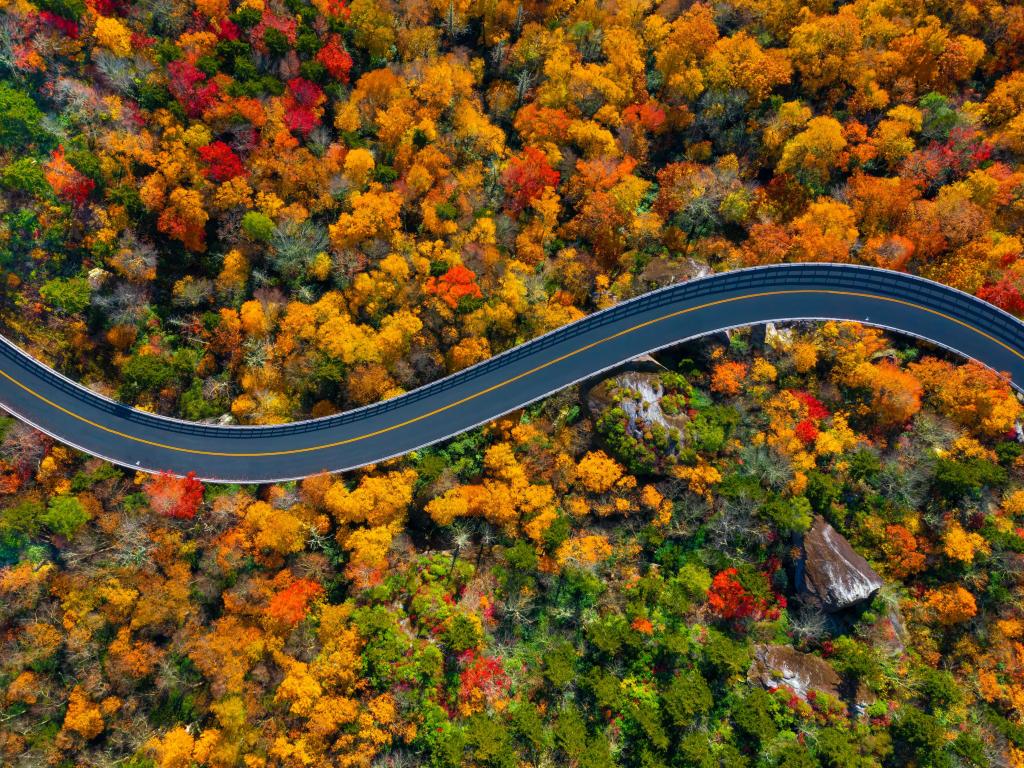 Best places to stop between Atlanta and Bar Harbor
The road trip from Atlanta to Bar Harbor and Acadia National Park is packed with incredible cities, beautiful parks and world-leading attractions.
With the journey being so long, you'll need to stop along the way and find a hotel where you can rest for the night. These are our favorite places to stop, with that perfect balance of comfort, luxury and plenty of things things to keep you entertained.
Take a bite out of the Big Apple in New York
Whether you decide to take the Iconic Cities Route or Blue Ridge Parkway Route, New York City is a perfect place to stop - appearing on both journeys. While only 8 hours into either journey, New York is a place everyone has dreamt of visiting. So make your dreams come true by visiting the Big Apple.
New York City is a fast-paced place with vibrant food, art and music scenes. Fall under the charming spell of NYC as you travel between skyscrapers, watching Broadway shows and spotting iconic filming locations.
The Empire State Building, one of America's most famous landmarks, offers a ride to the 86th or 102nd floor observatory for a 360-degree view of the city.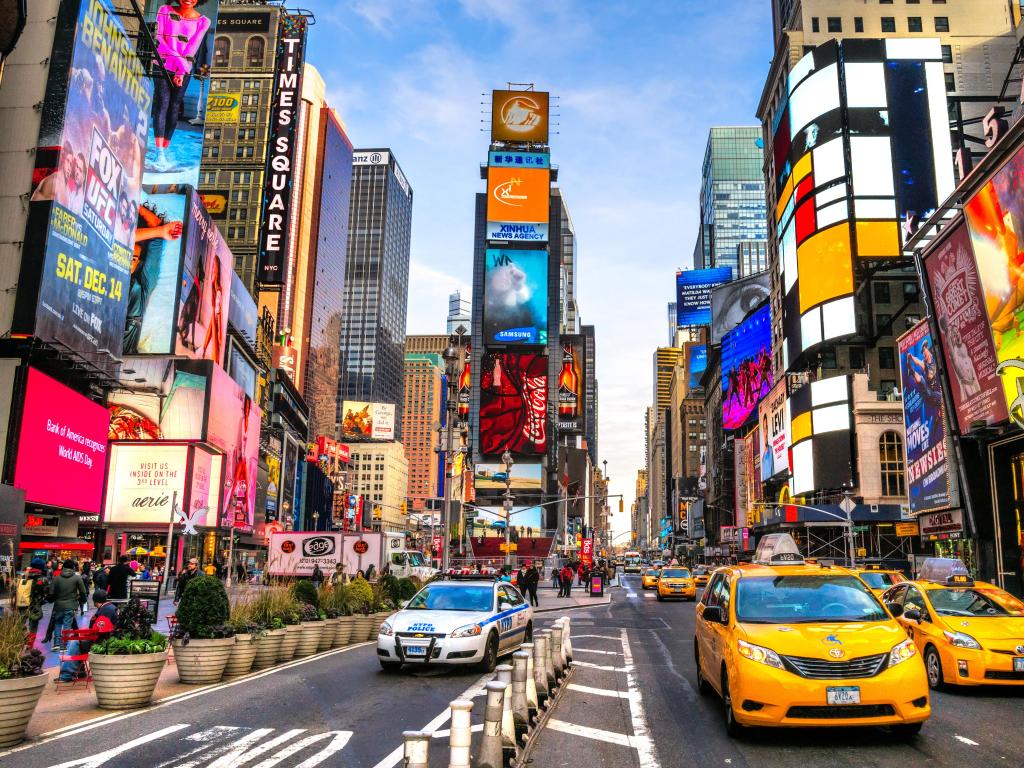 Known around the world as an entertainment hub, Times Square will be instantly recognisable and is the perfect spot to take pictures. Here you'll find street vendors and restaurants where you can fill up before the drive ahead.
For those looking to escape the hustle and bustle, Central Park offers a haven of tranquility. With 843 acres of beautiful parkland, it's no wonder it's the most visited urban park in the country.
Our favorite hotel (from the thousands on offer!) is Archer Hotel New York. The hotel has a rooftop bar serving elegant, distinctive cocktails with panoramic views of the Empire State Building and also boasts an elegant, industrial-chic decor.
There's no way you'll feel far from the action here, as the hotel is close to popular attractions like the Rockefeller Centre, Times Square, and the Chrysler Building.
A monumental stay in Washington DC
For those who prefer a more classic, historical education over the buzz of New York City, we have an alternative overnight stop option on The Iconic Cities Route.
Washington DC is around halfway into the road trip, and offers a brilliant stopping place for those interested in the stories of America's past. Established as the country's capital during the creation of the Constitution, Washington DC is undeniably an important city to visit. Here you'll find The White House - the home of western political leadership.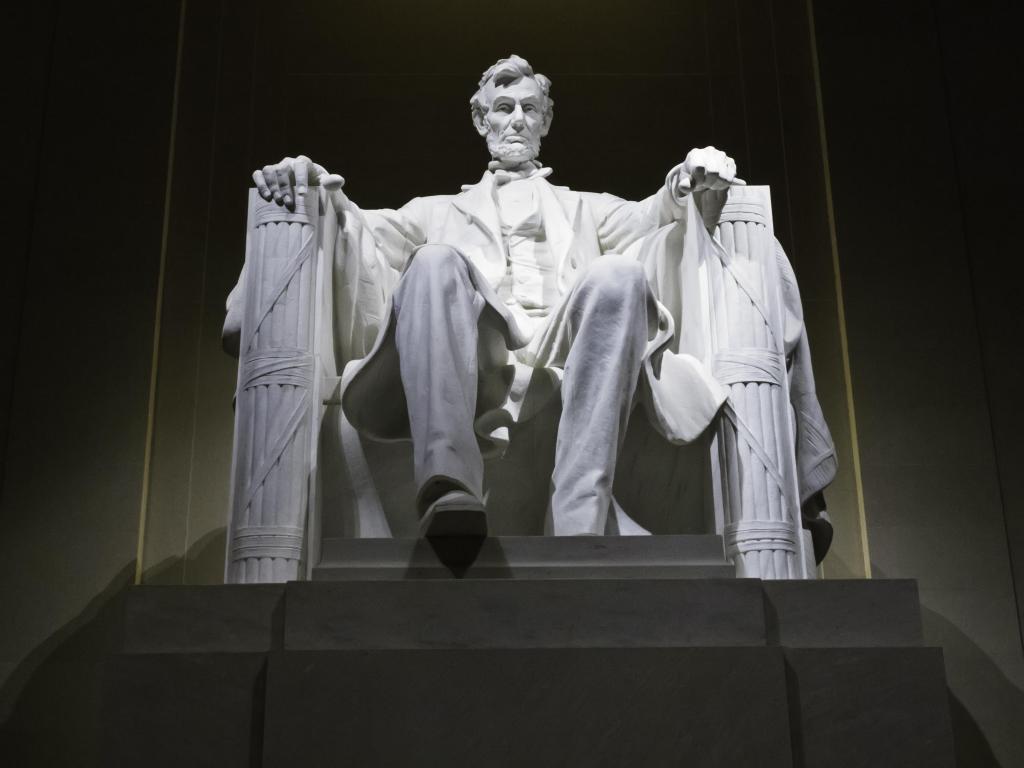 Housing the President, their family and staff, The White House is a must-see. Be sure to avoid disappointment by booking at least 21-90 days in advance. Washington DC is also home to the Lincoln Memorial, a large monument honoring the 16th president of the United States of America - Abraham Lincoln.
Our hotel of choice in Washington DC is the luxurious Riggs Washington DC, located in the former Riggs National Bank building. With unique Romanesque architecture and sweeping city views, this hotel is easily accessible from the highway and was recognised as the best Washington DC Hotel in 2022.
Riggs Washington DC is near The White House, meaning that staying the night here is a no-brainer. With continental breakfast at an in-house restaurant and a bar inside the original bank vault, you'll enjoy a night's sleep fit for a president.
Where to stay when you reach Bar Harbor
After so many days of travelling, you'll need a place to sleep before exploring everything Bar Harbor and Acadia National Park has to offer. The Inn on Mount Desert is the ideal stay, offering a place to sleep and eat just under a mile from Acadia National Park itself.
The hotel is within walking distance from many local shops and restaurants, meaning you can leave you car parked up and explore on foot - perfect after all that time spent on the road!
Things to see on a road trip from Atlanta to Bar Harbor and Acadia National Park
On such a long journey, it can be easy to think that you'll become bored. Think again! There are so many fantastic things to do on a road trip from Atlanta to Bar Harbor and Acadia National Park.
With hours of fun to be had across museums, historical landmarks and parks, read on to learn more about our recommendations for places to visit.
On the Iconic Cities Route
NASCAR Hall of Fame, Charlotte - This specialty museum showcases many of the incredible artefacts associated with the history of NASCAR racing.
Duke University Chapel, Durham - Located on Duke University's campus, this magnificent structure was built in 1930 and is historically significant to the state of North Carolina.
The Poe Museum, Richmond - This museum is dedicated to the American writer Edgar Allan Poe and holds a large collection of his original manuscripts.
National Mall, Washington DC - This park contains many world-famous attractions including the Lincoln Memorial, the Smithsonian, and the Washington Monument.
Federal Hill Park, Baltimore - This park is located on the south shore of the city, offering incredible skyline views.
Battleship North Carolina, Wilmington - The USS North Carolina was the first vessel of this type built for the United States Navy and is now a museum dedicated to WWII.
Liberty Bell, Philadelphia - Visit this iconic symbol of American Independence located in the Independence National History Park.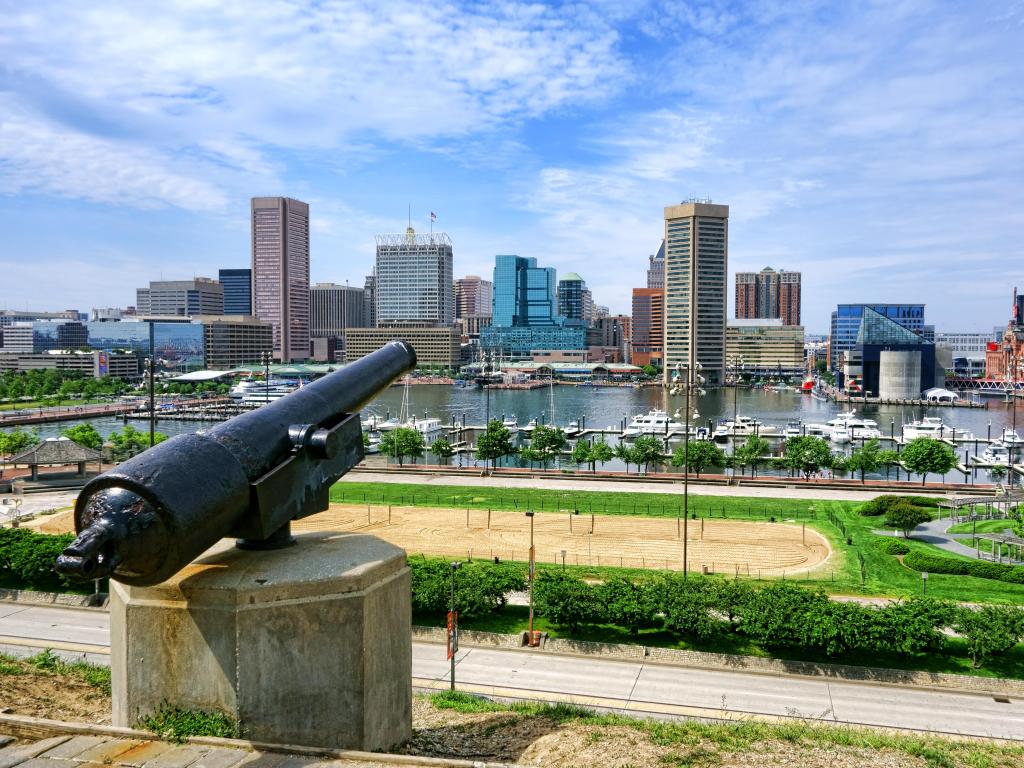 On the Blue Ridge Parkway Route
Great Smoky Mountains - The Southern Appalachian mountains are one of America's most visited national parks, world-renowned for their incredible beauty.
Doc's Rocks Gem Mine, Blowing Rock - Visit this mine and dig for precious gems and fossils. It's a once-in-a-journey experience as the only place of its kind in the area.
Roanoke Pinball Museum, Roanoke - A unique stop, this museum houses many vintage pinball machines where guests can indulge in some fun.
Shenandoah National Park - This land is bursting with waterfalls, many fields of wildflowers and lots of opportunities to explore.
Hershey Story Museum, Hershey - Chocolate-lovers rejoice! This museum is a great way to learn about chocolate.
America on Wheels Museum, Allentown - Divided into three main galleries, this museum holds a large collection of automobiles and encapsulates the history of the industry.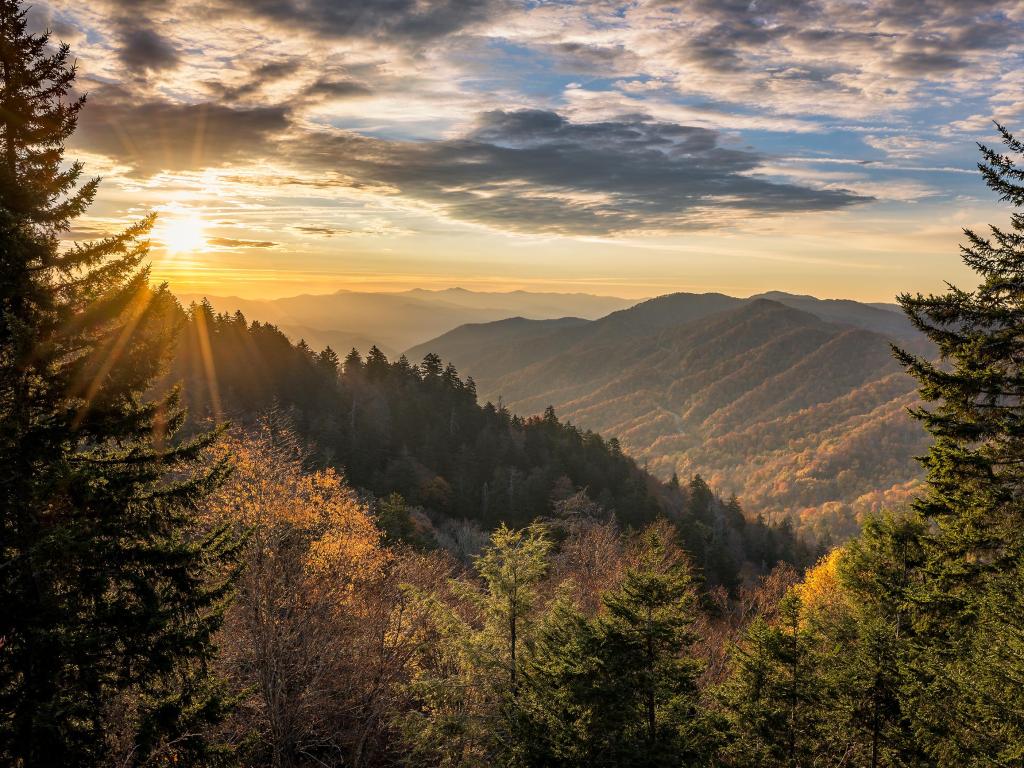 On both routes
Statue of Liberty, New York City - This iconic statue overlooks the New York Harbor and is a famous symbol of prosperity.
The Metropolitan Museum of Art, New York - Also known as 'the Met', this museum has more than two million pieces and is one of the world's best cultural institutions.
Long Island - Take a ferry ride across from New York to Long Island and enjoy stunning beaches along the East Coast.
Yale University, New Haven - Explore the grounds of one of the oldest universities in America.
Boston Tea Party Ships & Museum, Boston - Take a detour into Boston and engross yourself in one of the most famous events in American history.
Old Part, Portland - Visit this historic district and explore local shops and restaurants.
The Breakers, Newport - A symbol of the Vanderbilt family - once the richest family in America - this summer cottage is now a museum for curious visitors.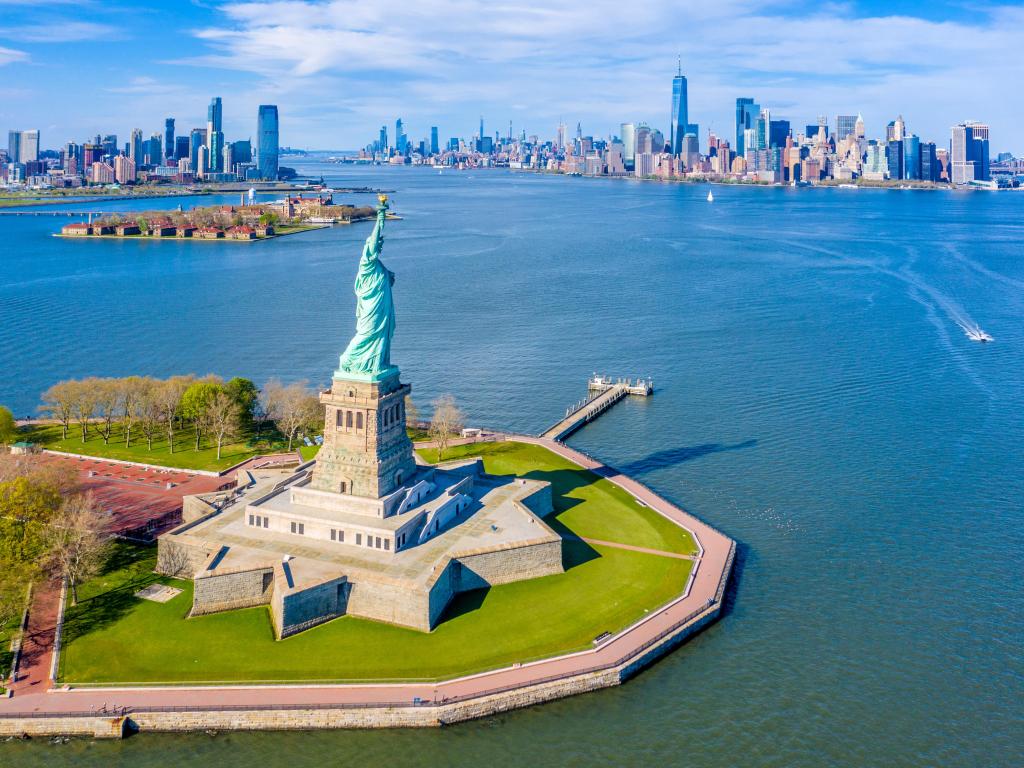 Best time to go on a road trip from Atlanta to Bar Harbor and Acadia National Park
A road trip from Atlanta to Bar Harbor and Acadia National Park can be enjoyed all year round, though there is variation between the seasons that you should be aware of.
The region hosts humid subtropical climates and generally mild weather which is perfect for long or short visits. However, to avoid experiencing too much humidity, going during late summer or early fall is best in our opinion.
During winter, snow falls in this area which may disrupt your activities. Temperatures range from 15 to 40 degrees Fahrenheit, with colder evenings demanding you wear a coat.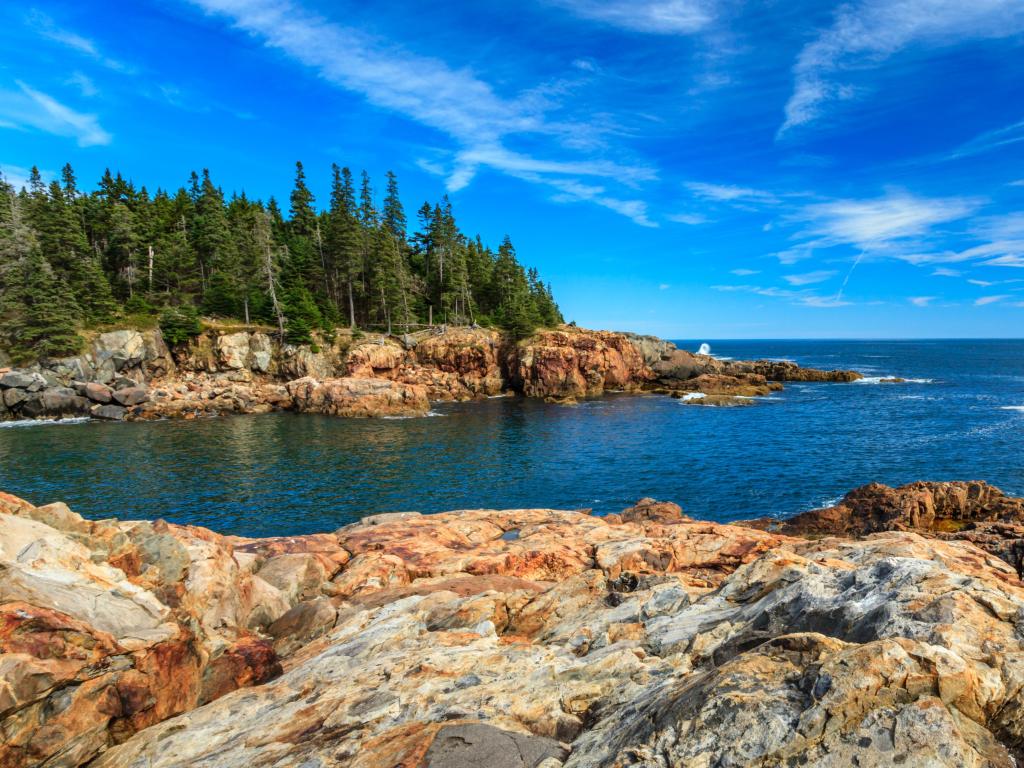 Gorgeous flowers bloom during spring, which is definitely advantageous when visiting the beautiful destination of Bar Harbor and Acadia National Park - though evenings are often cool during this season too, so bear that in mind when packing for your trip.
Fall welcomes clear blue skies, with temperatures ranging from 50 to 75 degrees Fahrenheit. Visiting in late fall is not to everyone's taste, as winter-like temperatures and weather may throw a wrench in your plans.
Summer is the best-season to visit Bar Harbor and Acadia, reaching 90 degrees Fahrenheit and with minimal wind. However, the season is busy with tourists which may limit the availability of activities - and opportunities to relax if you're not fond of crowds.
In the summer, you'll also get to experience the Bar Harbor Music Festival - an event perfect for simply tapping your feet or dancing the night away! Just make sure you book your accommodation early to avoid disappointment.