Road Trip from Miami to Nashville
If you are looking to go on an unforgettable vacation, consider a road trip from Miami to Nashville. On the way, you will get to experience everything that three great states have to offer, with the home of country music waiting for you at the end of your trip.
The 960-mile road trip from Miami to Nashville will take about 14 hours to drive. Along the way, you will see Cape Canaveral, Orlando, Atlanta, Walt Disney World Resort, Kennedy Space Center, Chattahoochee National Forest, and the Tennessee River.
Read on for more information about what the best route is, where you should stay, our top recommendations for things to do and see, as well as the best time of year to go.
How far is Nashville from Miami and how long will the road trip take?
Comparison of road trip routes between Miami and Nashville

| Route | Distance | Driving Time |
| --- | --- | --- |
| The Atlanta Route | 960 miles | 14 hours |
| The Savannah Route | 1,135 miles | 18 hours |
This road trip from Miami to Nashville will take you along the beautiful coast of Florida, through forested central Georgia, before arriving in the capital of country music, Nashville. It is a 960-mile journey that will take you about 14 hours to drive.
The start of this route will take you along the coast, giving you a chance to relax on some beautiful beaches, and explore some of Florida's famous swamps. Georgia and Tennessee will take you through the beautiful and forested country as well as a few fantastic cities.
Driving takes place mostly on interstates, although there are a few small detours in Florida onto highways and smaller roads. However, you can always customize your trip by adding more places to visit. We recommend taking at least three days.
There is an alternate route which will take you longer to drive but will also feature iconic sights of the South as you drive through Savannah, Charleston and Bryson City - all places that are brimming with history. This is a great option if you have already visited Orlando and Atlanta.
There are a few major cities along the way where traffic could be an issue. The Miami and Fort Lauderdale area, Orlando, Atlanta and Savannah are the places you are most likely to experience bad traffic. It is a good idea to try to avoid these places at rush hour.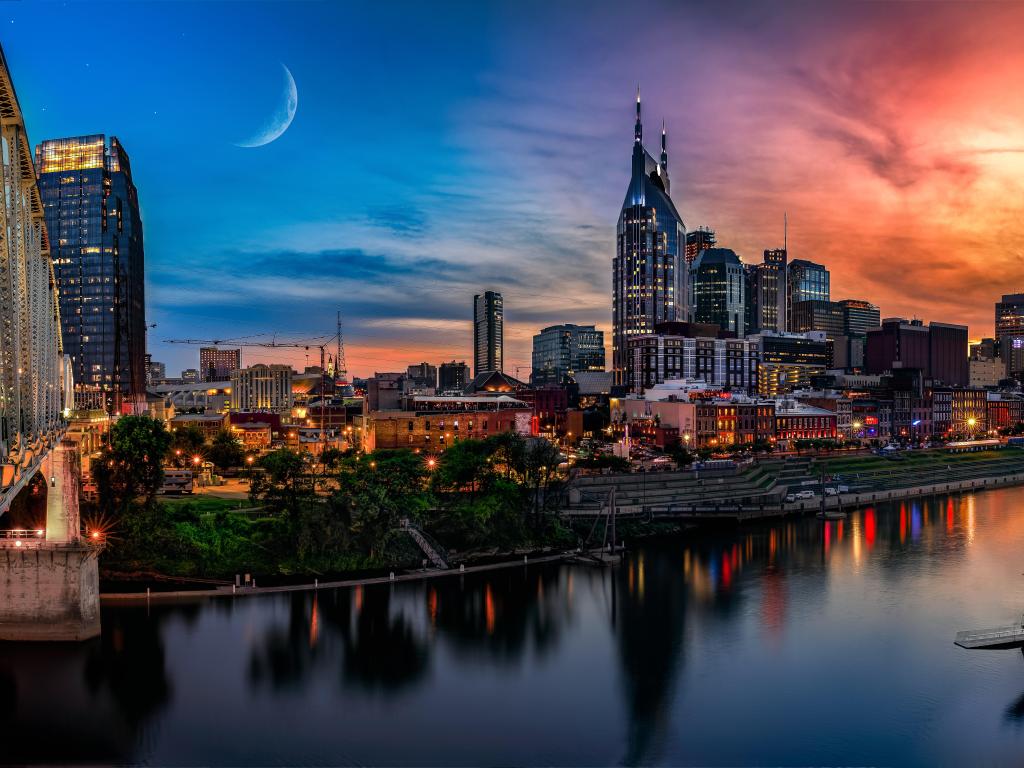 Best road trip route from Miami to Nashville
The best route for a road trip from Miami to Nashville will depend on the sights you'd like to see. The Atlanta Route will take you along the east coast of Florida, before diving into the heart of Georgia and Tennessee.
The Savannah Route will take you to some of the most historic cities on the Atlantic Coast before taking you to a landscape of rolling hills and gorgeous mountainous terrains. This route is full of things to do and natural beauty to witness.
For more details about the routes and how you can follow them, keep reading. Remember these are only advised routes, if there are specific things you want to see give yourself time to deviate from our suggestions.
How to drive from Miami to Nashville
The map above shows our suggestions for the best road trip routes between Miami to Nashville. Keep reading for detailed descriptions of both routes, where to stay on either, and the best things to do on the way.
The Atlanta Route
Leave downtown Miami by joining Interstate 95 (I-95), heading north out of the city. The interstate will take you past Fort Lauderdale, Boca Raton, and West Palm Beach.
If you haven't had a chance to experience South Florida's beaches, now is a good time to take a detour. There are a number of fantastic beaches you can access by detouring onto North Ocean Boulevard near Fort Lauderdale.
When you are ready to continue onwards, rejoin the interstate which will eventually lead you out of the city. If you are not rushed for time, you can detour onto US-1 instead of the interstate, which will allow you to enjoy a more relaxed pace.
Continue north past Vero Beach heading for Cape Canaveral. Cape Canaveral is a short detour, but a great spot to visit.
From Cape Canaveral, keep left and take Exit 205 to stay on FL-528 West towards Orlando. Here you will join Florida's Turnpike by taking Exit 4 in the city and heading past Lake Apopka to Interstate 75 (I-75). Merge with I-75 and follow it towards Ocala and Gainesville.
I-75 will take you over the state border and into Georgia. It will lead you past a series of small towns toward Macon. Detour around Macon by joining Interstate 475 (I-475), which will eventually connect you back to I-75.
Atlanta will soon be looming on the horizon, which is your second major city of the trip. I-75 will take you straight through its heart, and we recommend giving yourself a few days to explore the city.
I-75 will carry you out of Atlanta when you are ready to leave, towards the city of Dalton. Here you can detour into Chattahoochee National Forest using US-76.
The interstate will then take you to Chattanooga, where you will officially enter Tennessee. Near Chattanooga, take Exit 2 to merge onto Interstate 24 (I-24), which will take you over the Tennessee River and all the way to Nashville.
The Savannah Route
Follow the same directions as the Atlanta Route until you leave Cape Canaveral. Follow I-95 to reach Daytona Beach and then Jacksonville, where you can spend a couple of days exploring.
I-95 will then take you across into Georgia and through the Atlantic Coast. You can take a short detour to visit the famed St. Simons Island Lighthouse Museum on the way by taking Exit 29 and following US-17.
Keep following I-95 toward Savannah. After your visit to this historic city, you have the option to make a detour to visit the charming city of Charleston, famous for its exquisite colonial architecture. Follow I-95 out of Savannah and take Exit 33 for US-17 N, which will take you to the city.
If you choose not to take the detour, keep following I-95 to leave Georgia and enter South Carolina. Take Exit 86B past St. George to get on I-26 W, which will take you through Columbia.
Drive through Francis Marion & Sumter National Forests and cross from South Carolina to North Carolina. Keep left at the fork to continue on US-75 W when you reach Asheville. Merge onto Interstate 40 (I-40) briefly and take Exit 27 for US-74.
Take Exit 64 towards Bryson City, where you can visit the awe-inspiring Great Smoky Mountains National Park. Continue following US-74 to exit the city after your visit.
Merge onto NC-28 in Almond and keep Fontana Lake on your right. You can take a break here and take a boat ride on the lake.
Turn right onto US-129 N as you cross from North Carolina to Tennessee. You can make a stop at the scenic point, Tail of the Dragon, after crossing the border.
Drive through Tallassee and turn left onto TN-72. Continue onto East Coast Tellico Parkway and drive along the Little Tennessee River to turn right onto National Campground Road. Immediately turn left onto TN-95 N and then US-321 S.
Pass by Lenoir City and merge back onto I-40 W, which will take you to your destination in Nashville.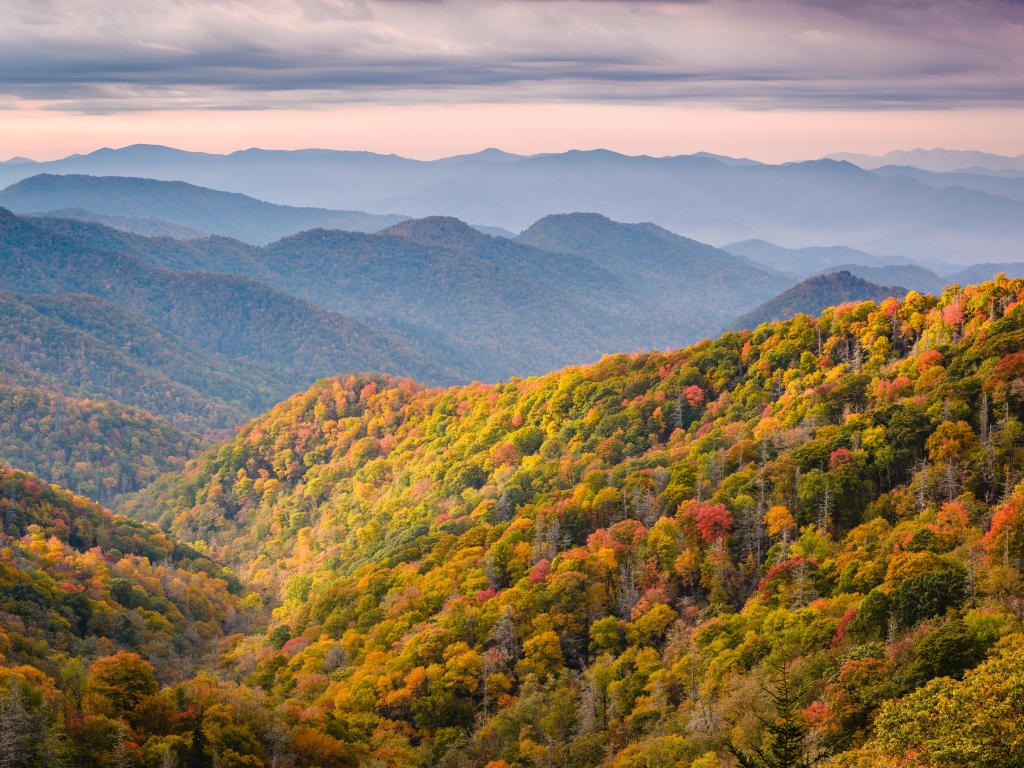 Best places to stop between Miami and Nashville
Planning where to stop on your road trip from Miami to Nashville is probably going to be the most challenging part of your journey. In order to make this easy for you, we have recommended some fantastic overnight stops on both routes.
Enjoy downtown Atlanta
Located about 4 hours away from Nashville, Atlanta is one of the biggest and most exciting cities on this route. While here, the luxurious Omni Atlanta Hotel at CNN Center is going to be perfect for you with its central location and beautiful styling accompanied by plentiful amenities.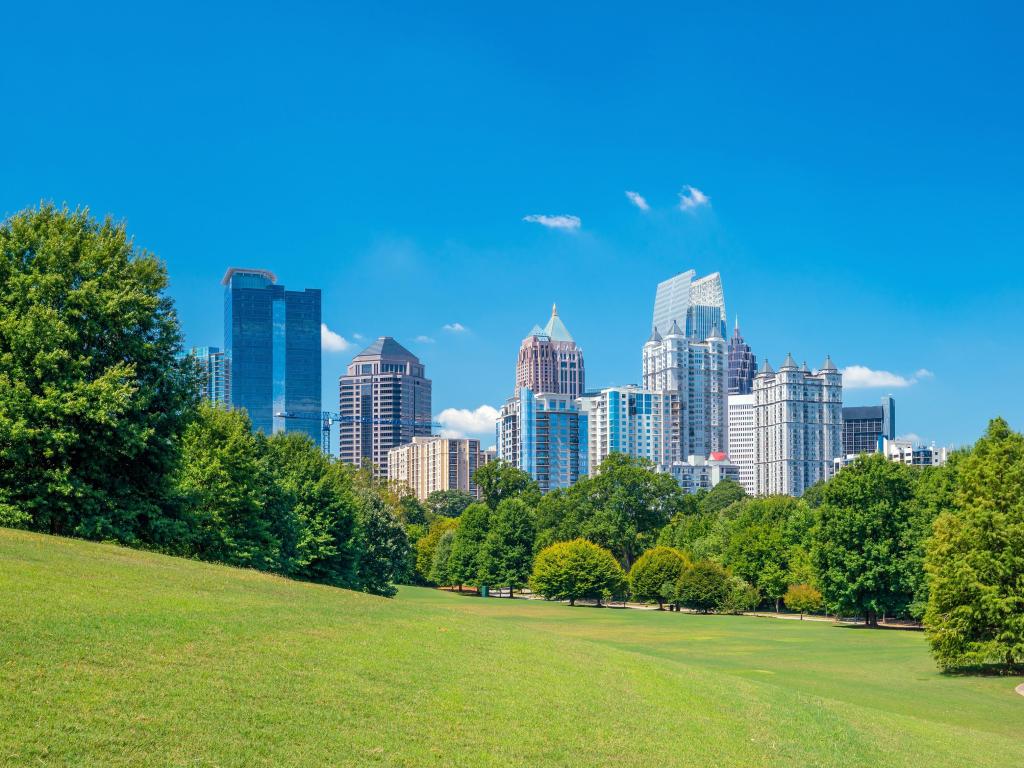 Atlanta is the birthplace of the world-famous beverage, Coca-Cola. You can learn all about the fascinating history of what is possibly the world's most popular drink to date at World of Cola-Cola, which is only a few minutes away from the hotel on foot.
Georgia Aquarium and National Center for Civil and Human Rights are also located in the same complex, Pemberton Place, which will ensure you have an exciting day out filled with different experiences.
Martin Luther King, Jr. was born in this city, and visiting his birthplace and Martin Luther, Jr. National Historical Park will give you the opportunity to learn about the roots and upbringing of this fascinating figure.
After a full day out, you can head back to the hotel to enjoy some pampering at the beauty salon onsite, or to try one of the many local and international beers in the sophisticated sports lounge. If you are hungry, you can also head to the hotel's upscale restaurant.
Immerse yourself in history in Savannah
About 7 hours away from Miami, Savannah is one of the most historic cities on the south part of the Atlantic Coast. This beautiful city is known for its well-preserved architecture and its vibrant history which makes it a perfect stop during your road trip.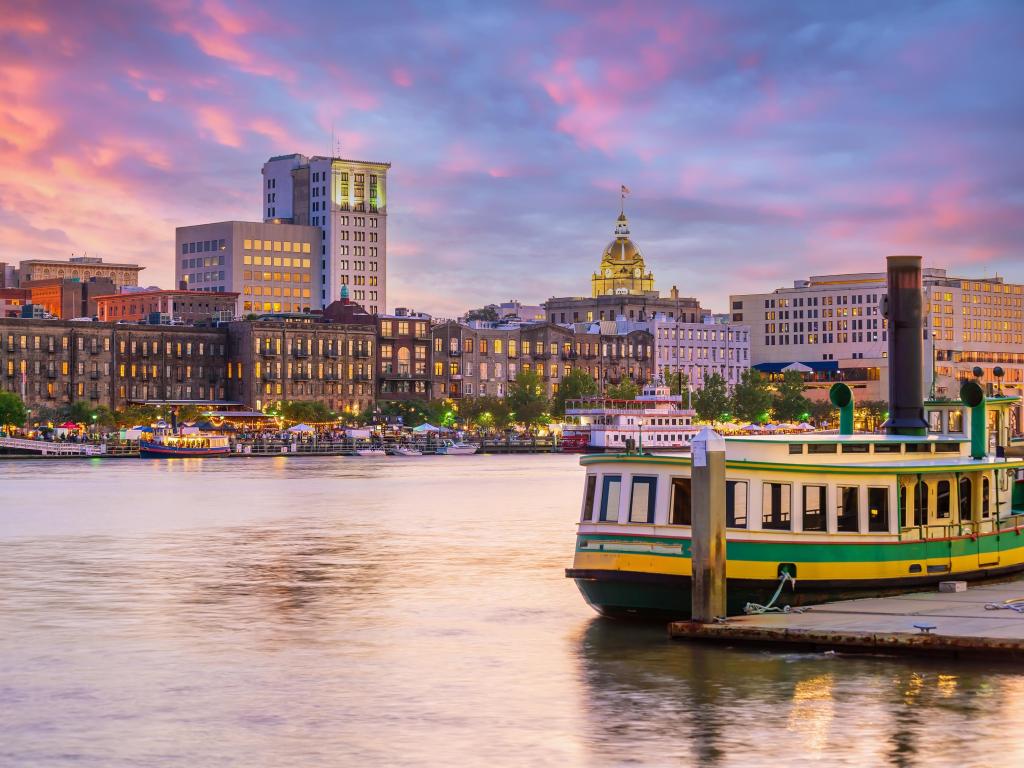 The best place to experience the famous Southern hospitality in Savannah is Mansion on Forsyth Park. Located in one of the most famous parks in the city, this luxurious 5-star hotel boasts opulent rooms and equally impressive amenities to ensure a fantastic stay.
Not for the faint of heart, Mercer-Williams House Museum is known to be one of the most haunted sites in the city and you can take guided tours of this house, immortalized by the famous book "Midnight in the Garden of Good and Evil".
If you would rather not meddle with the spirit realm, the Girl Scouts founder Juliette Low's house, called Andrew Low House, is just a couple of blocks away from the hotel and you can take a tour of this 19th-century home instead.
You might want to enjoy part of your day enjoying your stay at The Mansion as the hotel has a fabulous rooftop bar that features live entertainment to keep you busy and a fantastic upscale restaurant where you can try regional flavors.
Things to see on a road trip from Miami to Nashville
Your road trip from Miami to Nashville is going to take you past a number of great attractions on both routes. To help you figure out exactly where you want to stop, we have compiled an extensive list of some of the top things to do.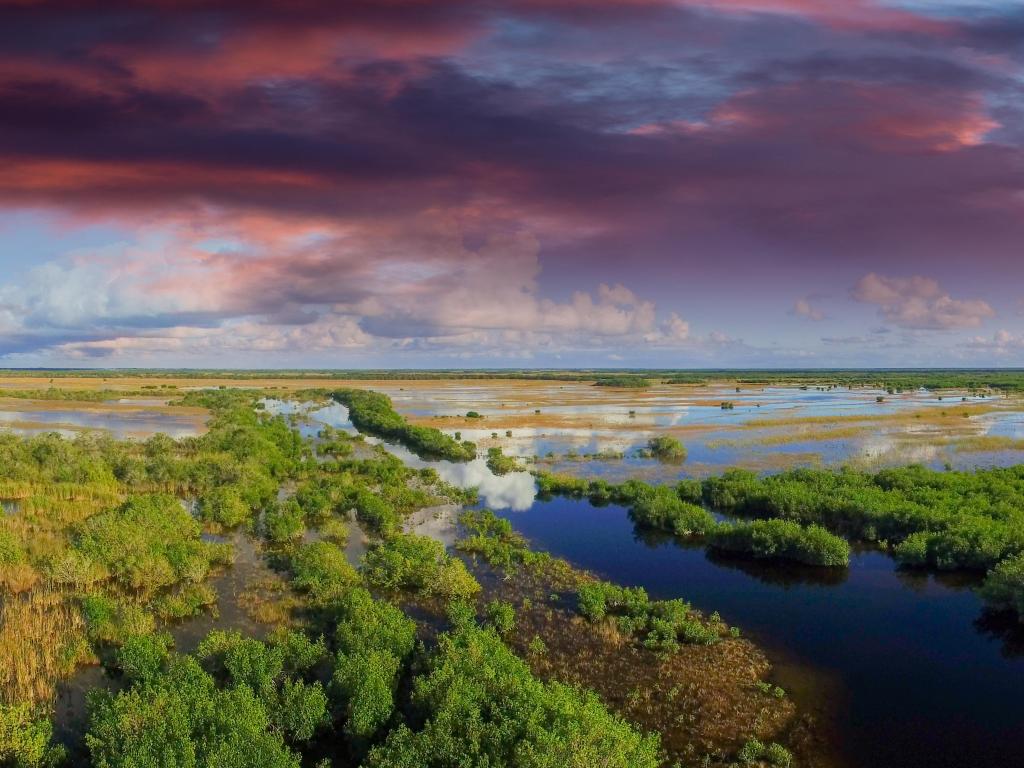 Both routes
Everglades National Park, Florida - The Everglades National Park is home to a great range of biodiversity, including some beautiful swamps, forests, and wildlife. We highly recommend making a trip here at the start of your journey.
Biscayne National Park, Florida - Situated just a stone's throw from Miami, this national park is accessed by boat and is great for snorkeling and mangrove exploring.
Las Olas, Fort Lauderdale - Las Olas is in Fort Lauderdale and is a lovely boardwalk on an even better beach. It's a great place to kick back and relax for a day or two.
Red Reef, Boca Raton - Another opportunity to enjoy some snorkeling at this popular artificial reef near Boca Raton.
Downtown, West Palm Beach - If you enjoy the buzz of a city head to downtown West Palm Beach to enjoy lots of different restaurants and bars in a lively atmosphere.
Jensen Beach, Martin County - Detour onto Hutchinson Island to get to Jensen Beach, and many beaches that will surely be a highlight of your trip in sunny Florida.
Kennedy Space Center, Merritt Island - If you have even a slight interest in space exploration you will probably really enjoy a visit to the Kennedy Space Center on Merritt Island near Cape Canaveral. They have some great exhibits and displays covering all things space.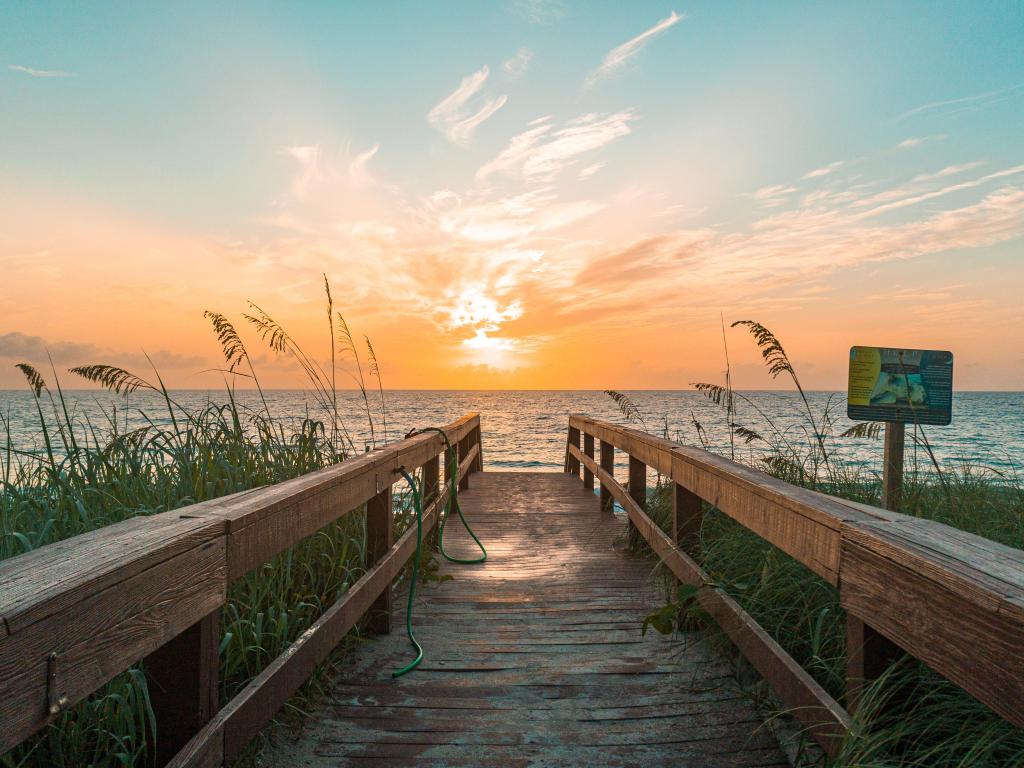 The Atlanta Route
Walt Disney World Resort, Orlando - Visit the world's most popular entertainment complex of theme parks during your visit to Orlando for a magical experience.
Osceola National Forest, Sanderson - Osceola National Forest is a great place to enjoy some hiking and camping for adventurous road trippers. Located just a short drive from I-75.
Devil's Millhopper Geological State Park, Gainesville - The most prominent feature of this park is a large sinkhole, which the visitors can learn about through interactive displays.
Wild Adventures, Valdosta - Enjoy slides and wild animals all at once in this exciting theme park.
Ocmulgee Mounds National Historical Park, Macon - This park is a site which has seen human inhabitation for the last 17,000 years. It is some to some very sacred sites and is highly recommended.
Stone Mountain Park, Stone Mountain - Stone Mountain is well known for not only its geology but also the enormous rock relief on its north face. There is fun for all ages in this park, including the Summit Skyride and exciting rides.
World of Coca-Cola, Atlanta - This attraction showcases the history The Coca-Cola Company and its brands, including the namesake world-famous beverage.
Georgia Aquarium, Atlanta - This public aquarium exhibits a fascinating collection of hundreds of species and thousands of animals.
Martin Luther King Jr. Historic Site, Atlanta - This complex consists of Martin Luther King, Jr. National Historical Park and the birthplace of the famous spokesperson and human rights advocate.
National Center for Civil and Human Rights, Atlanta - This museum pays homage to to the achievements of the civil rights movement in the United States and the worldwide human rights movement.
Chattahoochee-Oconee National Forest, Giorgia - This is a beautiful national forest with lush, forested hills and cascading waterfalls. A perfect place to visit for those that like hiking and going outdoors.
Ruby Falls, Chattanooga - This stunning waterfall was accidentally discovered by Leo Lambert during his journey deep within Lookout Mountain.
Country Music Hall of Fame and Museum, Nashville - This impressive gallery extends to two floors and is home to over 2,5 million artifacts dedicated to this beloved American music genre.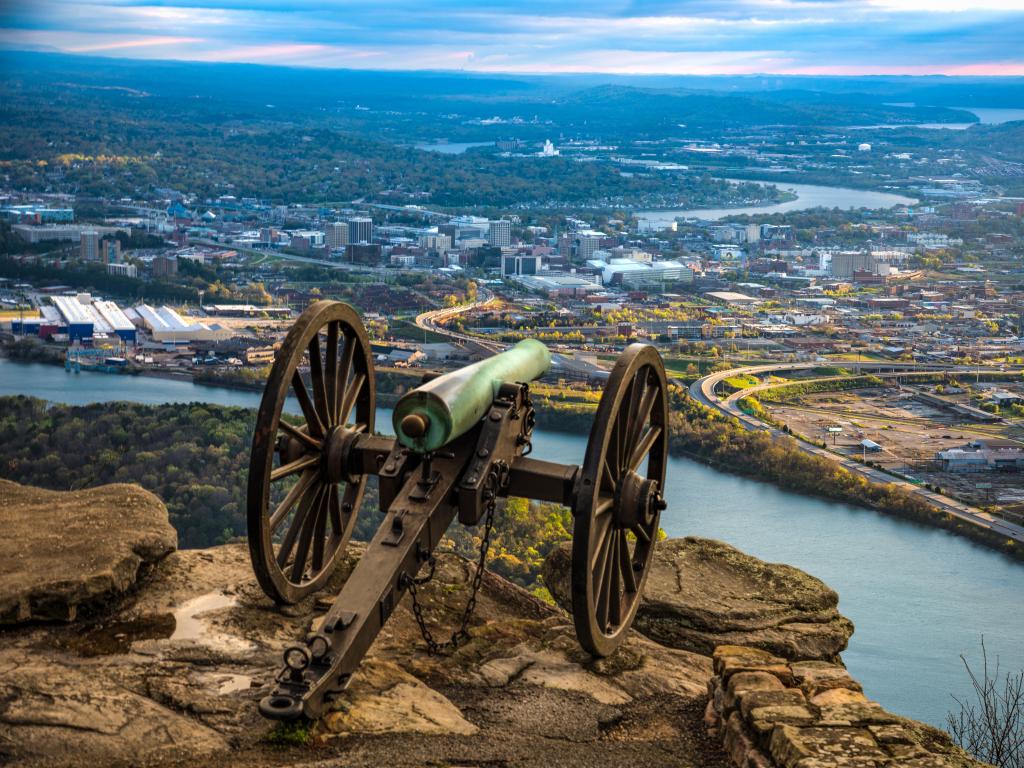 The Savannah Route
Canaveral National Seashore, Titusville - A short drive from Orlando, enjoy these pristine beaches and scenic views in a relaxing environment.
Jacksonville Zoo & Gardens, Jacksonville - Home to more than 2000 animal species and 1000 rare plants, this zoo also houses a stunning botanical garden.
Timucuan Ecological and Historic Preserve, Jacksonville - Visit these last unspoiled coastal wetlands on the Atlantic Coast which embraced 6,000 years of human history.
The Catty Shack Ranch Wildlife Sanctuary, Jacksonville - This is a sanctuary for big cats as well as other animals, where you can have safe encounters with tigers, lions, and the resident celebrity: Runty, the white Bengal Tiger.
St. Simons Island Lighthouse Museum, St. Simons Island - Housed in a picture-perfect lighthouse that was rebuilt in 1872, this museum aims to shed a light on the fascinating history of Coastal Georgia.
Mercer-Williams House Museum, Savannah - You can take a tour of this "haunted" house, which was immortalized by the famous book "Midnight in the Garden of Good and Evil".
Andrew Low House, Savannah - This is the house of the Girl Scouts founder Juliette Low, which offers tours.
Riverbanks Zoo & Garden, Columbia - This complex is home to more than 2,000 animals, including White Rhinos, and offers the opportunity to take a stroll in their breathtaking botanical garden.
Francis Marion & Sumter National Forests, South Carolina - A group of lush and awe-inspiring national forests that span nearly 259,000 acres, which offer fantastic hiking opportunities.
Glendale Shoals Preserve & Waterfalls, Spartanburg - Explore the scenery of beautiful waterfalls and the ruins of an old mill in a ghost town.
The Great Smoky Mountains National Park, Bryson City - Enjoy a fantastic hike to one of the three waterfalls as you admire the extraordinary diversity of life in this park.
Fontana Lake, Asheville - Hop on a romantic boat ride on this picture-perfect lake, where you can also fish and swim.
Tail of the Dragon, Deals Gap - Cutting through the mountains, this is America's number one motorcycle and sports car road.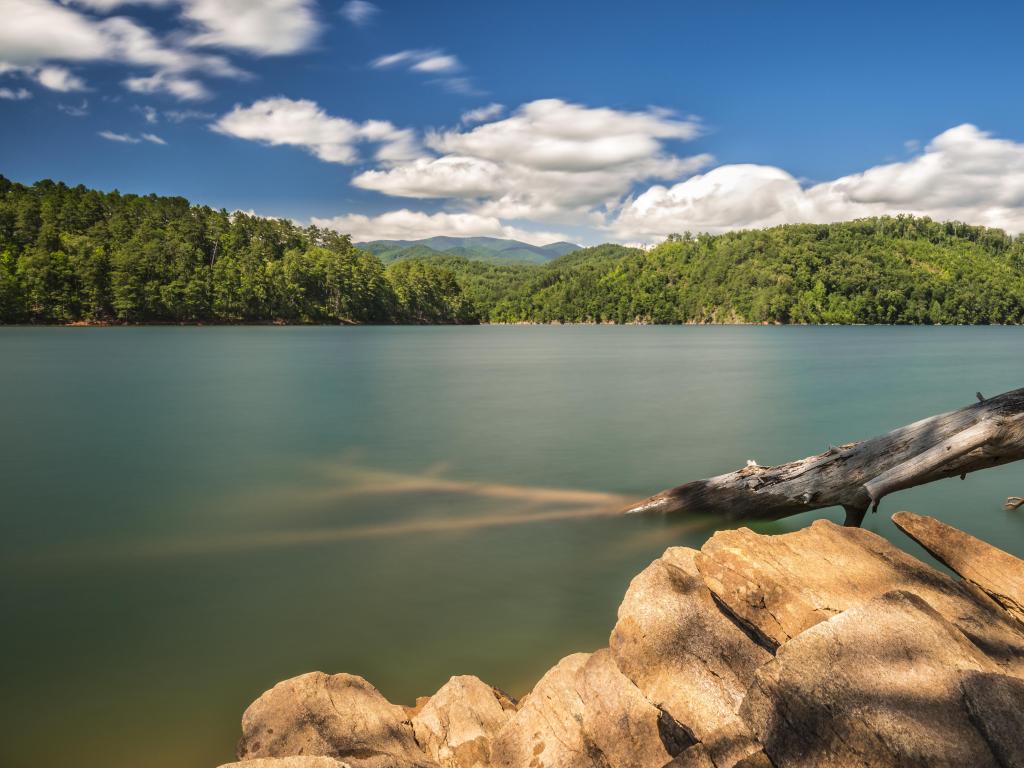 Best time to go on a road trip from Miami to Nashville
Nashville is an exciting city with so much to offer. Summer is the peak season for tourism, as the weather is warm and there are lots of exciting events happening, like the Nashville Comedy Festival.
Weather can get quite humid and hot, with temperatures reaching 90 degrees Fahrenheit. Hotel prices will also be at their peak because of the higher number of tourists visiting.
If you want to try to avoid the worst of the heat, consider going in the shoulder seasons of spring or fall. Temperatures will be more bearable, sitting around 60-70 degrees Fahrenheit. There will also be slightly fewer crowds, making the city a little bit more relaxing.
Winter is without a doubt the quietest time of year to visit the city. The weather is colder and there is less happening in the way of events. However, you will most likely be able to find a great hotel deal, which can make it worthwhile travelling in winter.
Ultimately, you can make this road trip any time of year, and each season will bring its unique advantages. It is up to you to choose when you would prefer to travel depending on what your priorities are.