Road Trip from Atlanta to Detroit
If you have ever wanted to experience the diverse cultures, landscapes and forests of the Southern and Northern US on the same vacation, then a road trip from Atlanta to Michigan is for you. This drive from Atlanta to Detroit has a little bit of everything. We start with the Southern State of Georgia, drive through cities, and national parks, alongside mountains, rivers, and lakes to reach the Northern State of Michigan.
This 840-mile road trip from Atlanta to Detroit, Michigan takes 13 hours to drive. Explore Louisville, Cincinnati, Nashville, and Knoxville, and enjoy the beauty of Mammoth Cave National Park, Great Smoky Mountains and DeSoto Falls.
If you are passionate about road trips and love a good adventure, then read on to find out the curated route options, sightseeing recommendations, and what makes this drive a unique one.
How far is Detroit from Atlanta, and how long will the road trip take?
Comparison of road trip routes between Atlanta and Detroit, Michigan

| Route | Distance | Driving Time |
| --- | --- | --- |
| The Nashville Route | 840 miles | 13 hours |
| The Great Smoky Mountains Route | 760 miles | 13 hours 30 minutes |
We have two route suggestions to reach Detroit from Atlanta. Both routes cover major cities, tourist attractions, mountain trails, and of course, National Parks.
The Nashville Route will take you through the world-famous Music City, where you will enjoy the rich culture of country music. This journey from Atlanta to Detroit via Nashville is 840 miles and will take over 13 hours to complete.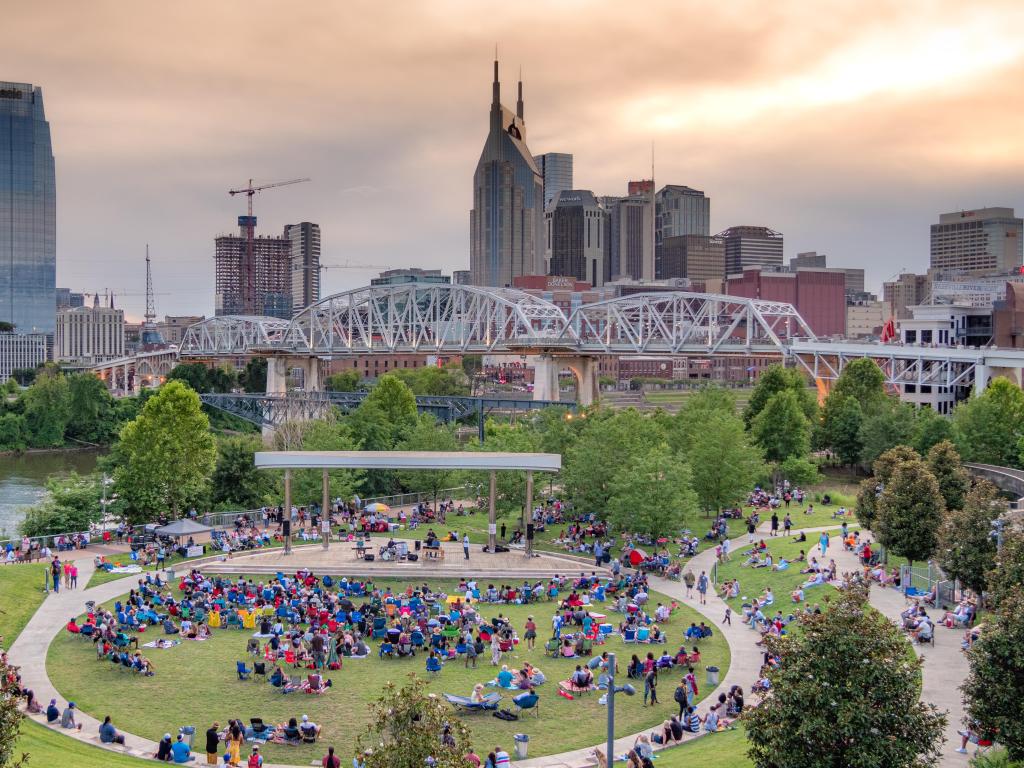 The Great Smoky Mountains Route is more direct. You'll cover about 760 miles in 13 hours and 30 minutes, excluding food and gas breaks. Although the distance covered in this route is shorter, it takes slightly longer to reach Detroit.
It is best to split this road trip over at least two days. Also, we recommend that you add an extra day to your drive so that you can enjoy your journey with more leisure.
Best road trip route from Atlanta to Detroit, Michigan
Both routes will give you a glimpse into the changing landscapes and cultures from the Southern to the Northern States.
On the Nashville Route, you'll visit three major cities of Nashville, Louisville, and Indianapolis. This route will give you a good idea about the general city life. You'll also enjoy charming views of Chattanooga and the largest cave system- Mammoth Cave National Park too.
On the Great Smoky Mountains Route, you'll discover city life and museums in Cincinnati and Knoxville. You'll also experience the quaint vibe as you soak in the beauty of nature as you drive through The Great Smoky Mountains and Daniel Boone National Forest.
The Nashville Route
From Atlanta, head north on the interstate towards the picturesque town of Marietta. Keep driving through the lush green landscapes until you reach Summerville. You will soon enter Alabama and arrive at the town of Mentone. Take a left turn toward Tutwiler Gap Road to see DeSoto Falls.
As you move along the borders of Alabama and Georgia, take a moment to appreciate the dense forests. Pass through Cloudland Canyon State Park, Chattanooga Valley, Lookout Mountain, and Chattanooga on the right, and take Interstate 24 (I-24) toward Nashville.
Leave Nashville on I-65 after your visit and head toward Mammoth Cave. Drive on the Mammoth Cave Entrance Road and head straight toward the caves. Take a moment here to explore the expansive cave system.
Join onto KY-70 which eventually leads to I-65 toward Louisville. Enjoy the scenery, rivers, and occasional glimpses of mountains as you drive through Elizabethtown, Shepherdsville, and arrive at Louisville.
The interstate then will take you to the next big city, Indianapolis. After your visit, head straight toward Fort Wayne and then in the direction of Toledo. Enjoy the waterfront along the I-75 as you follow the Detroit River into the city.
The Great Smoky Mountains Route
From Atlanta, head north toward Greenville. Follow the signs for Gainesville and take I-985. Enjoy the green landscape as you head northward. As you cross the Georgia border and enter North Carolina, notice the Nantahala National Forest to your left.
Continue US-23 till it merges into US-441/ US-74. Ride alongside the Tuckasegee River until you encounter a right turn toward the Great Smoky Mountain National Park Road.
As you pass through the Great Smoky Mountain National Park, look out for exciting walking trails on both sides. You will soon enter Tennessee and pass the cities of Gatlinburg and Pigeon Forge. Follow US-441 to cross the Tennessee River and enter Knoxville.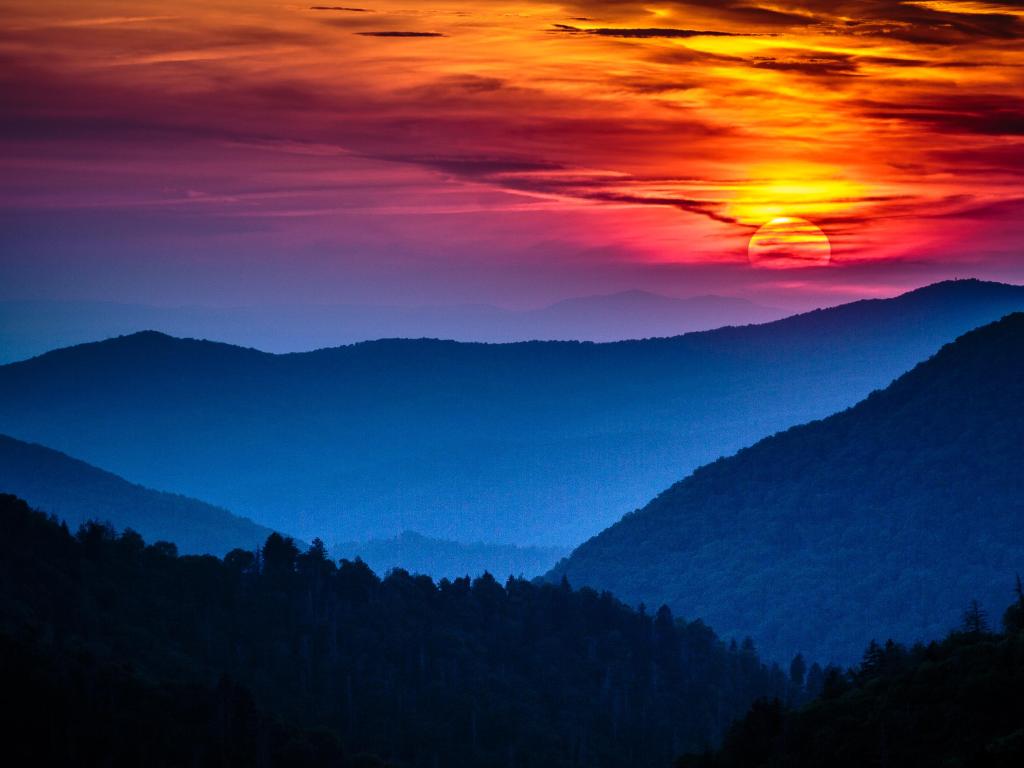 You can make a detour to visit Daniel Boone National Forest. As you continue driving, watch the city of Lexington pass by as you arrive in Cincinnati.
After visiting the attractions in Cincinnati, take I-75 out of the city. Pass through the cities of Dayton and Toledo, along Lake Erie to arrive at Detroit.
Best places to stop between Atlanta and Detroit, Michigan
During this exciting interstate journey from Atlanta to Detroit, you will come across many fascinating towns, attractive tourist destinations, and pass-through intriguing cities.
Of all the interesting places you will see on this road trip, we have narrowed down two convenient stay options for both routes.
Chill in Louisville
Louisville is located about halfway between Atlanta and Detroit and is perfect for an overnight stop on the Nashville route. Known for its excellent Southern hospitality, Louisville gets our vote.
This beautiful city has so much to offer. You will find amazing food, drinks, culture, history, museums, sports, and some solace if you wish.
If you are a hard-core sports fan, then you are in for a treat. Muhammad Ali Center is one of the best-designed, interactive, and informative museums created in honor of the legend himself. We also recommend you visit the iconic Louisville Slugger Museum and Factory to learn more about the history and making of baseball bats.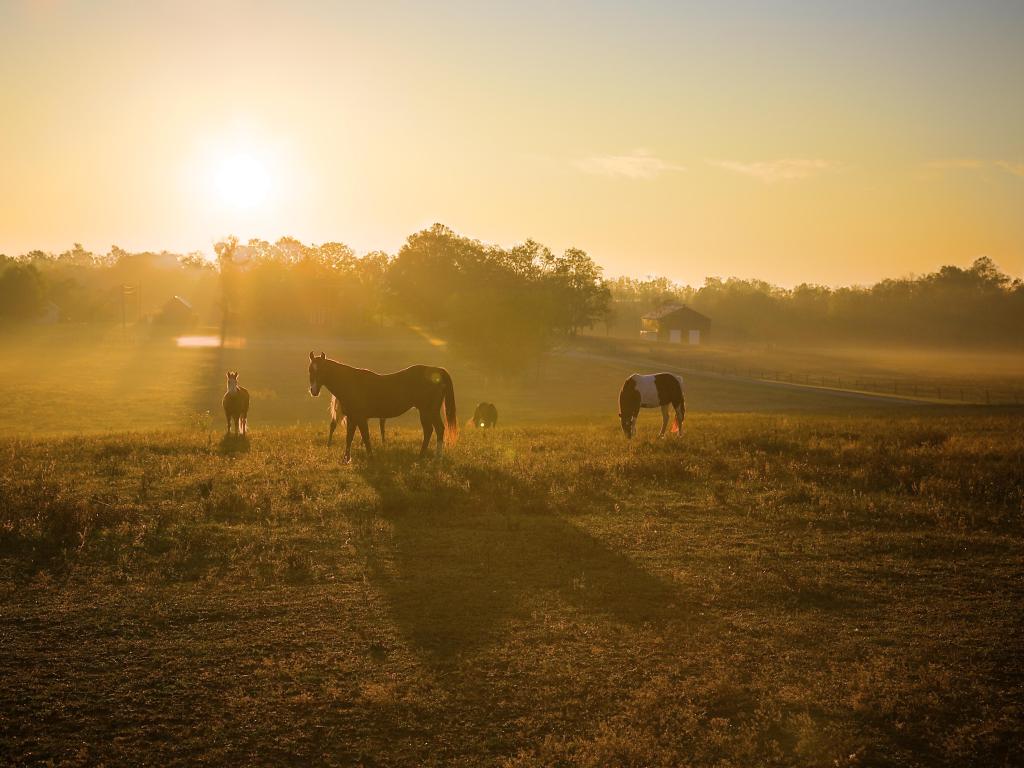 Because Louisville is home to the Kentucky Derby Horse Races, you can use this trip to learn more about the horse races. Visit the informative and historical Kentucky Derby Museum for a quick catch-up with the horse race traditions.
Located at the heart of all the activities, The Grady Hotel is our favorite for a stay in Louisville. This hotel is well-placed with easy access to the highway and all the major tourist attractions mentioned above.
Housed in a historic building, this four-star hotel has a classic vibe. Start your mornings with a sumptuous continental or American breakfast and conclude with a riverfront view and hand-crafted whiskey cocktails.
For a 101 into bourbon fermentation, visit the Old Forester Distilling Co. Located at walking distance from the hotel, they offer whiskey and cocktail tastings. You can also buy souvenirs from their gift shop as you bid adieu to the "Bourbon City".
A slice of history in Cincinnati
As you take the Great Smoky Mountains route to Detroit, we recommend you halt in the buzzing city of Cincinnati for the night. Located four hours away from Detroit, Cincinnati is one of the most convenient and affordable cities.
After a tiring day of driving, we suggest you wind down at The Lytle Park Hotel. Sit back and relax in comfortable air-conditioned rooms with free wi-fi. The hotel offers private parking space and a spread of American and Continental breakfasts.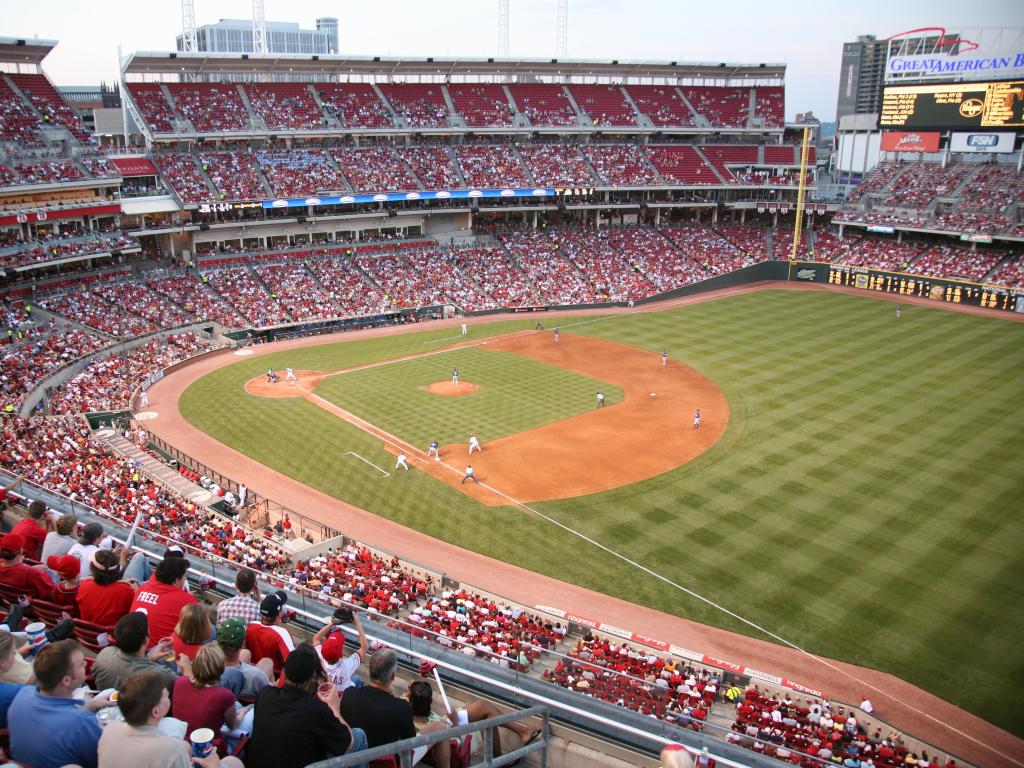 The Lytle Park Hotel is just five minutes away from the highway and is close to many well-known city attractions like the Freedom Center and Great American Ballpark. Not only is this hotel excellently located, but it is also housed in a historic building. You will also appreciate the art décor and the rooftop dining feature.
You can also explore the happening food scene and beer culture in a city that is known as one of the beer capitals of the World.
Cincinnati is known for its beautiful architecture and diverse museums. The indoor botanical garden of the Krohn Observatory and its annual butterfly exhibit will leave you impressed. Learn about the American history of slavery at the National Underground Railroad Freedom Center and the history of American signs at the American Sign Museum.
Where to stay when you reach Detroit
Once you reach Detroit, we recommend Shinola Hotel for a comfortable stay. This hotel hits it out of the park with its central location and proximity to the Detroit River. After an adventurous road trip, you earn a luxurious break, and this boutique hotel caters to that.
With its stylish ambiance, impeccable service, gym, cute shop, and world-class restaurant, this hotel earns all the brownie points. Enjoy your gourmet dinners with smooth cocktails after strolling around the city. You can walk up to major tourist attractions like the Gem Theatre, Music Hall Center, and TCF center.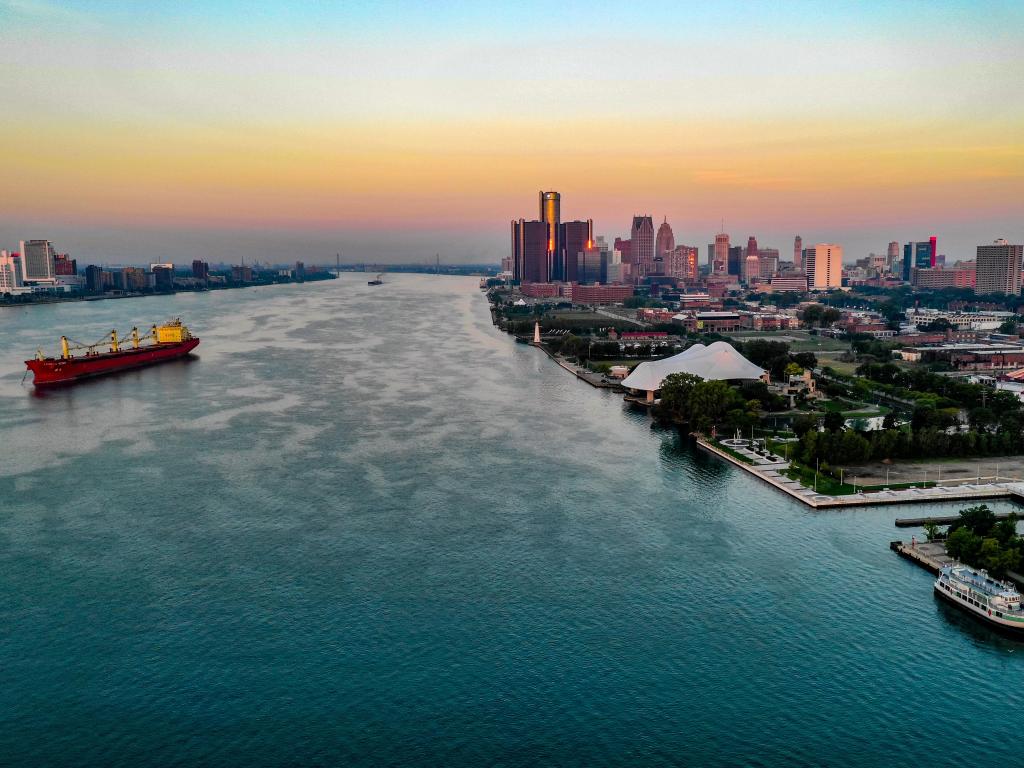 Things to see on a road trip from Atlanta to Detroit, Michigan
Whichever route you pick, the road trip from Atlanta to Detroit is rife with scenic things to see. Although the average time taken to complete this road trip is similar for both routes, the Great Smoky Mountains route is more direct than the Nashville route.
Because you arrive in Detroit via different cities and landscapes, most of the attractions and things to do are unique to each route. So, it could take you two road trips to cover all our recommendations. But don't you worry. There are a few suggestions that fall on both these routes. So, read on to find which appeals to you the most.
The Nashville Route
DeSoto Falls – On taking a slight detour from I-75 N towards Adairsville and following GA-140 W, you will arrive at DeSoto Falls within an hour of your journey. Located in one corner of Alabama on the Little River, this picnic spot is easily accessible, and the naturally created canyon is a sight not to be missed.
Country Music Hall of Fame and Museum, Nashville – If you are a music buff, you will admire this grand museum dedicated to American country music. Soak in the rich history, enjoy live music, and take the optional Hatch Show Print tour and RCA Studio B tour.
Belle Meade Historic Site & Winery, Nashville – Experience authentic Tennessee hospitality, food, wine, and bourbon tastings at this grand mansion. The site offers many one-hour tours and activities that you can book in advance.
Mammoth Cave National Park – Home to the longest cave known to mankind, this National Park delivers on the name Mammoth. Get lost in the mesmerizing beauty of the hills and valleys of this UNESCO World Heritage Site.
Louisville Slugger Museum & Factory – Baseball fan or not, this award-winning factory of Slugger bats is a must-visit. The sight of a 120 feet tall baseball bat welcomes you into the world of Major League Baseball.
Brown County State Park – Explore well-marked biking and hiking trails in this lush green State Park. One of the largest state parks in Indiana, this property is perfect for reconnecting with nature. You can plan activities like camping and horseback riding too.
Martinsville Candy Kitchen, Martinsville – If you have a sweet tooth, then this fun little candy shop is just for you. From gourmet chocolates, pies, and basic candies to Christmas candy canes, they have got the perfect recipe for everything.
Newfields, Indianapolis – This unique ecosphere of art and culture houses over 54000 exhibits. Watch out for the permanent and the temporary exhibits and check out their posh campus by booking tickets in advance. You can pack lunch at the site for a memorable lunch date.
Castle Gallery, Fort Wayne – Get transported to the 1920s with a breathtaking view of this stone castle. You'll love the historic vibe of the neighborhood and the curated art selections displayed at this gallery.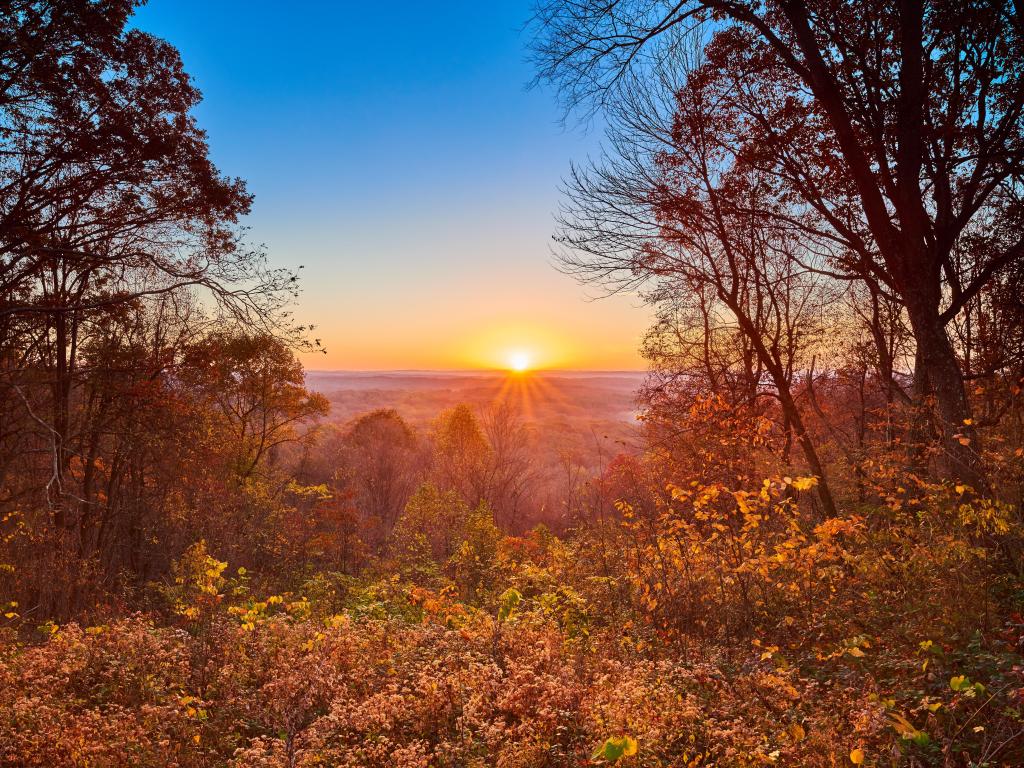 The Great Smoky Mountains Route
Nantahala National Forest – Follow your journey into the peaceful coziness of this vast national forest. With elevations, valleys, rivers, waterfalls, and lush greenery, there's no end to this rustic beauty. You can plan multiple activities like hiking, horse riding, fishing, and mountain biking as a part of your day trip.
Great Smoky Mountains National Park - Experience biodiversity at its best in this national park spreading over parts of North Carolina and Tennessee. This park which covers a range of the Southern Appalachian Mountains is one of the most visited national parks in the US. Be wary of the weather conditions, as inclement climate might result in the closure of certain roads.
Dollywood, Pigeon Forge – Get your adrenaline rushing as you enjoy one ride after another. One of the award-winning theme parks in the States, Dollywood boasts of its friendly vibe, fun games, water park, entertainment, fine dining, and shows.
Sunsphere Tower, Knoxville – From a height of 300 feet, the Sunsphere tower offers 360 degrees view from its observation deck. Ride up the elevator at sunset and capture the breathtaking view from the top.
Daniel Boone National Forest – Get a sneak peek of the naturally formed sandstone arches. Also, don't forget to hike around the Red River Gorge. You may also want to try cliff jumping or going for a relaxing swim.
Mary Todd Lincoln House, Lexington – Dive deep into the history of Abraham Lincoln and his wife Mary Todd Lincoln's life. What was once Mary Todd's childhood home is now a museum displaying artifacts from both their families.
Cincinnati Museum Center – Spend some time at this train station-converted museum complex on your way to Detroit. Get a flavor of history, science, art, and theater and explore a wide range of exhibits and collections at this museum center.
La Comedia Dinner Theater, Springboro – After an overnight stay at Cincinnati, check out 'Taste of Broadway' at the La Comedia Dinner Theater. Enjoy the unique experience of live stage productions unfurl before you as you indulge in a decadent buffet.
National Museum of the US Air Force, Dayton – Admire the powerful missiles and the aviation exhibits at this museum. Live your dream of manning an aircraft in a simulator at one of the largest and oldest aviation museums all over the world.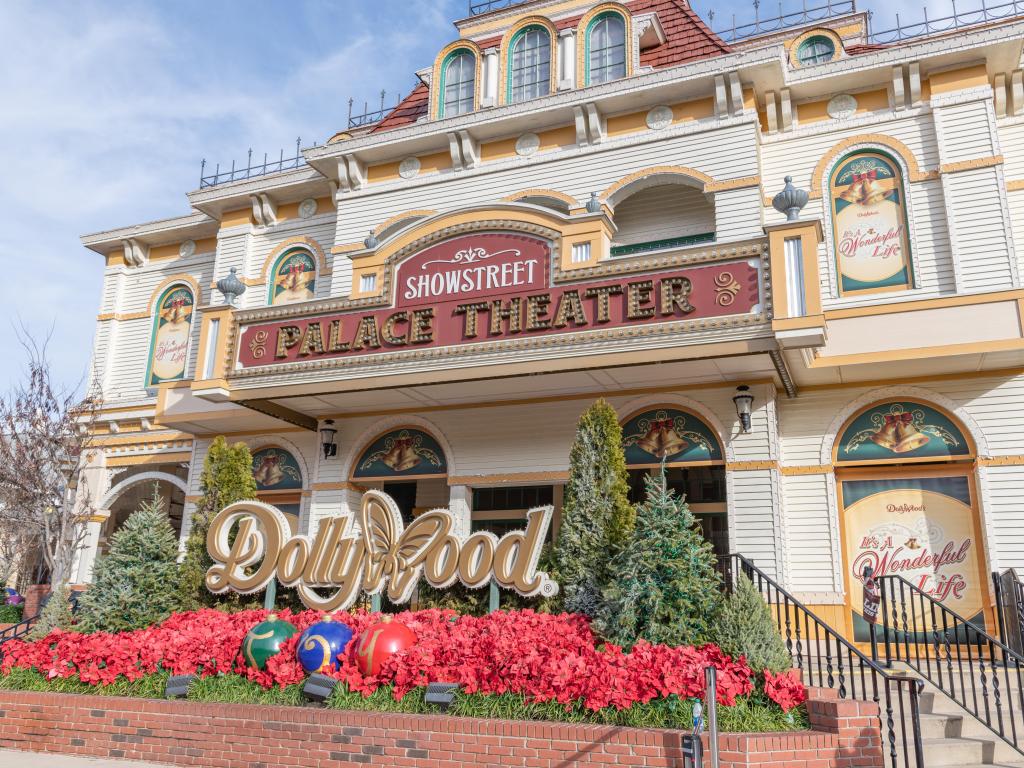 Best time to go on a road trip from Atlanta to Detroit, Michigan
If you are a fan of history, culture, art exhibitions, museums, and antique shopping, Detroit should be on your 'places to visit' wishlist. Because most of its tourist attractions are indoors, Detroit can be visited at any time of the year. However, if you're planning to take this road trip to Detroit, the automotive capital of the States, we recommend you stick to the Spring and Fall seasons.
The temperatures during the Winter and Summer seasons range from 15 degrees Fahrenheit to a whopping 85 degrees Fahrenheit during peak Summer. So, depending on the season you choose, the landscape you experience will differ considerably.
Summer is a peak touristy season for Detroit, and you will see a surge in accommodation costs. The climate is sunny, hot, and humid, yet perfect for many outdoor activities outlined above. However, summers in the US also mean a warning for thunderstorms. And when you cover such massive distances from a Southern US State to a Northern one, you're likely to experience some along the way.
Winter is best avoided for this road trip. The cold climate and snow make for a rough overall journey. Also, you might experience closures of National Parks and forests on the way.
So, your best bet is to travel during the Spring and Fall seasons. The temperature averages between an ambient range of 56 to 71 degrees Fahrenheit. You might encounter different foliage and colors during both seasons, but we promise that you will find some wallpaper-worthy snaps either way. Also, rest assured that you will save big bucks on your travel and hotel.
Detroit, one of the most bustling cities in the States, boasts of a variety of cultural events and festivals all year long. However, should you choose to visit at the end of May, you might catch the touted annual Electronic Music Festival.