Road Trip from Atlanta to Toronto
This incredible journey from the fun sights of Atlanta to the multicultural and exciting city of Toronto is packed with some of the most scenic and memorable stop-offs along the way. You will be amazed at how many bucket list items you can tick off on a single road trip!
Drive 1,040 memorable miles from Atlanta to Toronto, taking 19 hours, and visit city sights Nashville, Louisville, Indianapolis, forest delights Chattahoochee-Oconee, Nantahala, and Monongahela and world-renowned Blue Ridge Parkway and Niagara Falls.
You can be sure that this trip from Atlanta to Toronto is packed with exciting cities, underground worlds, culture and fun, with plenty of stop offs to explore the landscape and history along the way. Keep reading to see our recommended places to spend a little more time, and where to stay.
How far is Toronto from Atlanta, and how long will the road trip take?
Comparison of road trip routes between Atlanta and Toronto
Route
Distance
Driving Time
The Niagara Falls Route


via Blue Ridge Parkway

1,040 miles
19 hours
The Nashville Route
1,430 miles
22 hours
Take the exciting Nashville Route from Atlanta to Toronto, which covers 1,450 miles taking around 22 hours to complete without a detour.
If you choose the Niagara Falls Route then you can expect part of the journey through the beautiful Blue Ridge Parkway, with the total journey taking around 19 hours and covering 1,040 miles.
To make the most of these incredibly scenic journeys we suggest taking 3-4 days to stop and enjoy many sights along the way. Read on to see all the best places we recommend visiting on this amazing trip to Toronto.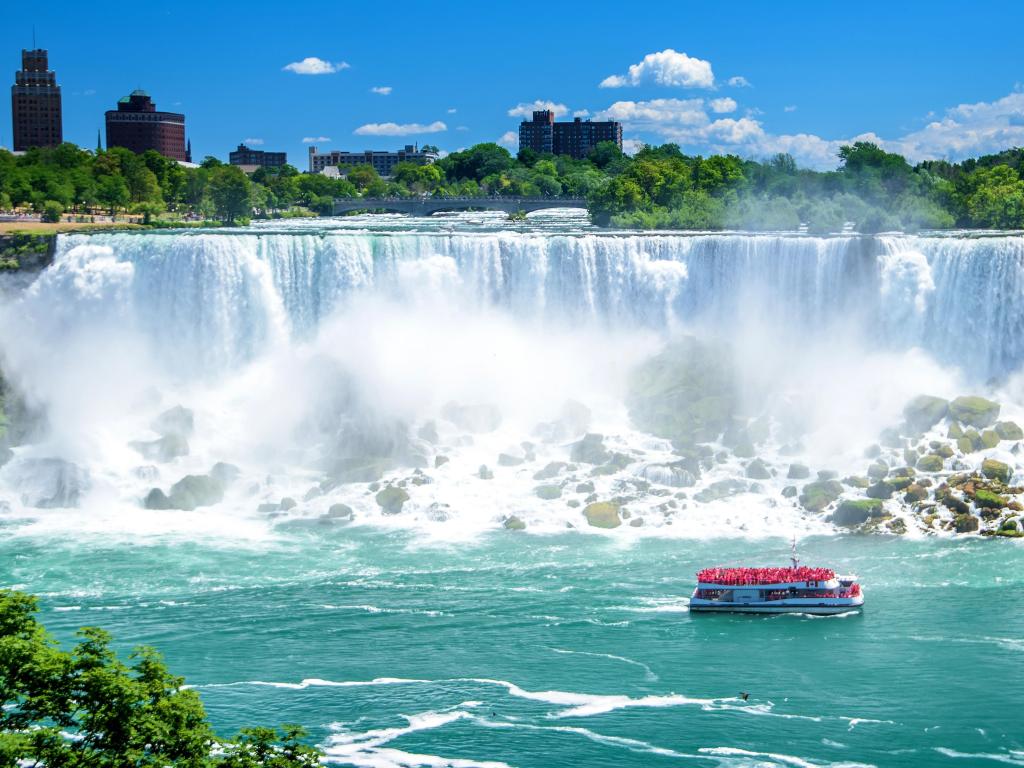 Best road trip route from Atlanta to Toronto
Starting in the city of Atlanta, you will travel through beautiful landscapes, forests, cities and bucket-list sights, before crossing the border and arriving in the stimulating and popular city of Toronto.
Take the Nashville Route and you will encounter a beautiful and interesting passageway from Atlanta to the renowned, with a variety of exciting sights along the way.
Get the opportunity to visit memorable cities including Nashville and Indianapolis and explore the underground worlds of Mammoth Cave National Park and Louisville Mega Cavern.
Take in a fun ballgame at legendary ground Parkview Field in Fort Wayne, exhibits at Toledo Museum of Art, and a tropical world at Matthaei Botanical Gardens in Ann Arbor.
Following Niagara Falls Route (via Blue Ridge Parkway), is a particularly scenic option, starting at Chattahoochee-Oconee National Forest, with stops at Nantahala, George Washington and Jefferson, and Monongahela Forest too.
Taking the Blue Ridge Parkway, you'll be sure to enjoy incredible scenery on this renowned route, before arriving to climb The Blowing Rock for great views, and then take the Duquesne Incline at Pittsburgh to scale Mount Washington.
Afterwards a visit to Erie will allow you to step aboard the military vessel at Buffalo and Erie County Naval and Military Park. A must for any naval fans.
All this before you even arrive at the bucket-list sights of Niagara Falls, which is sure to leave a lasting impression. Afterwards head to one of the many wineries at Niagara-on-the-lake to wine and dine, before arriving in Toronto.
The Nashville Route
Beginning in Atlanta head north along Interstate-75 (I-75) passing Chattahoochee-Oconee National Forest, before arriving in the home of country music Nashville. Stay a night or two here to soak up the atmosphere.
After Nashville take I-65 past Louisville, where you can zip wire through the renowned Mega Cavern, or then make a stop at exciting Indianapolis Zoo.
Continuing north along I-69 you will reach Fort Wayne where you can take in a local ballgame, before Highway-24 leads you to Toledo where you can spend an afternoon indulging in the art and culture.
Before arriving in Toronto stop for a leg stretch in Ann Arbor and visit Matthaei Botanical Gardens, where a visit to the Tropical House is a must.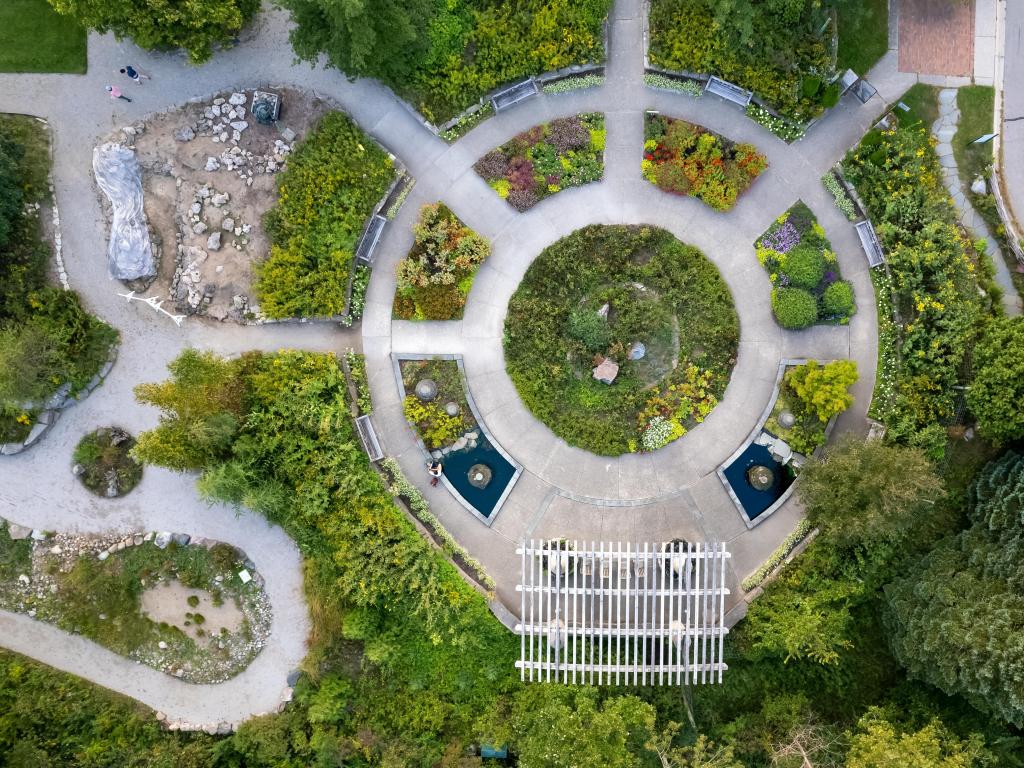 The Niagara Falls Route (via Blue Ridge Parkway)
If you take the Niagara Falls Route then also head north but along the I-985, where you track alongside beautiful Chattahoochee-Oconee National Forest and Nantahala National Forest.
Arrive at Asheville, where you can enjoy a visit to the North Carolina Arboretum botanical garden, before taking the scenic Blue Ridge Parkway.
From here travel along the I-77 north past George Washington and Jefferson National Forest and Monongahela National Forest before taking the I-79 and arriving in Pittsburgh. Spend a night or two here to explore this wonderful city.
From Pittsburgh continue north where you can enjoy the Presque Isle State Park in Erie, or the Buffalo and Erie County Naval and Military Park.
Here you cross into Canada, with what better welcome than Niagara Falls, which is sure to be a memorable visit. You can get great views along the walkways surrounding the falls, or how about getting up close via a boat ride.
From Niagara Falls make a stop at Niagara-on-the-lake to sample local wine, before arriving in Hamilton along Queen Elizabeth Way, where you can meander around this pretty town before arriving at your destination Toronto.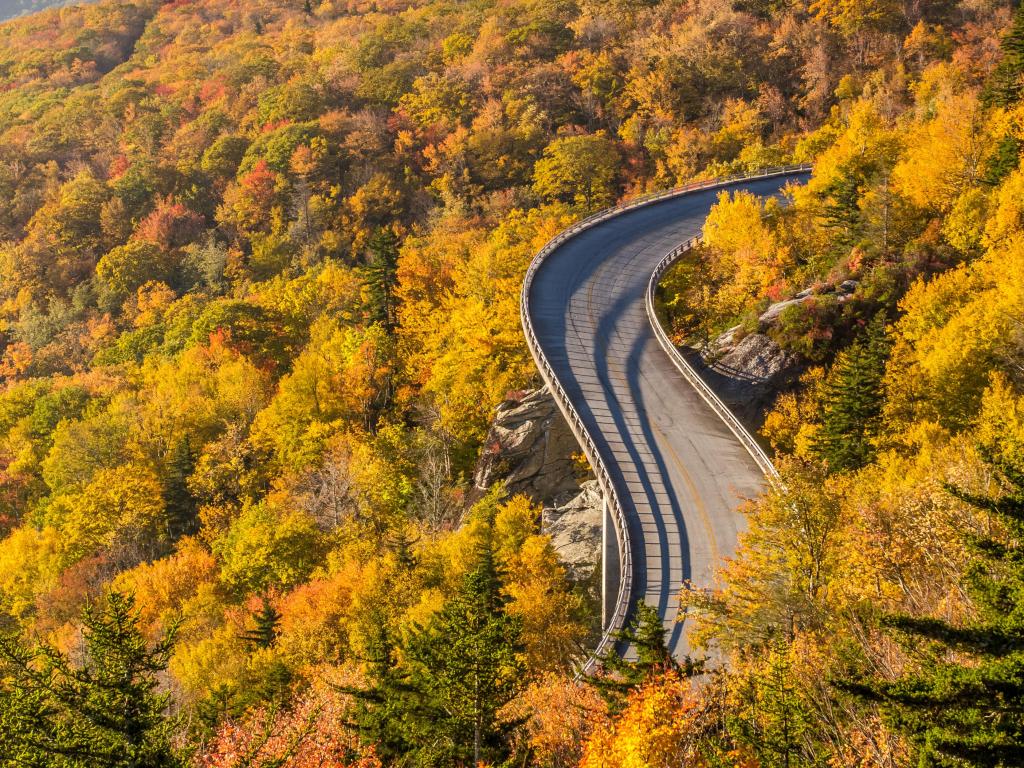 Best places to stop between Atlanta and Toronto
This journey is packed with beautiful landscapes, city delights and first-class landmarks, which are sure to captivate and entertain you. We have selected the best places we think you should stop and take a breather whilst you are travelling this incredible route.
Dance the night away in Nashville
As you travel along the Nashville Route, you reach this iconic city around two-thirds of the way along the journey, packed with unique music venues and landmarks it is an exciting, buzzing place to visit.
A music fan's dream stop, there are many wonderful places to celebrate live music. A visit to the Ryman Auditorium should be high on the list, where you can tour this 130-year-old venue, before taking in a performance.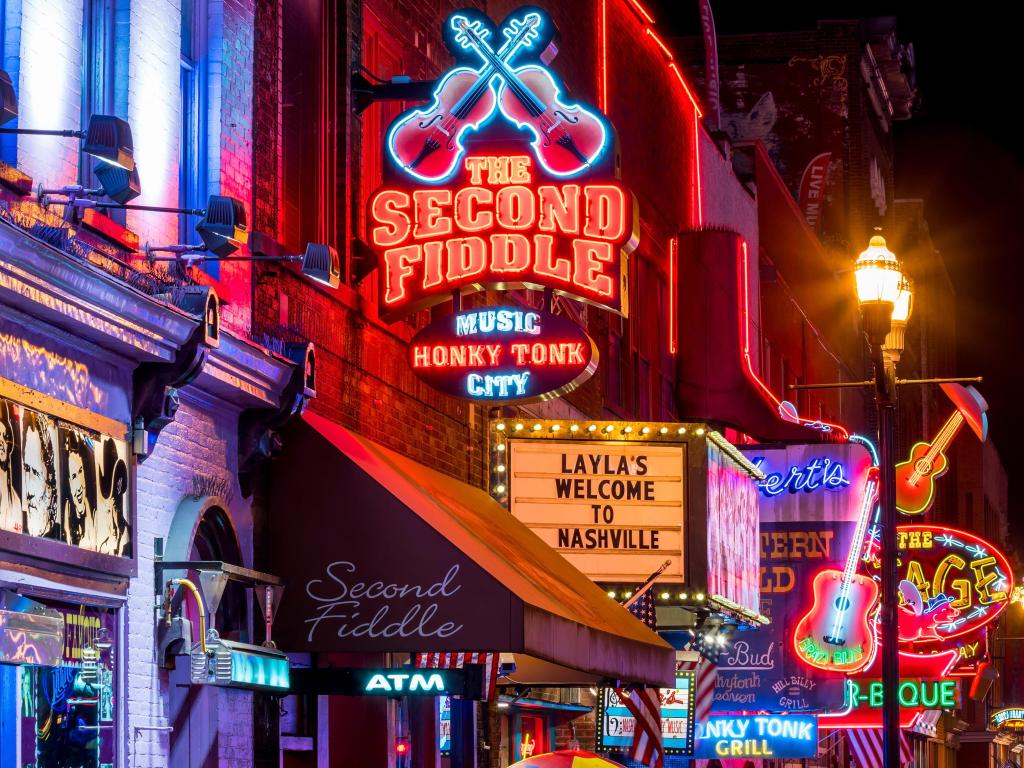 Make sure to also visit the Country Music Hall of Fame, where you can head on a self-guided tour round this impressive museum, learning more about the origin of country music. A must-visit for any music fan.
There are also interesting landmarks such as Nashville Parthenon to admire. Found in Centennial Park, this impressive landmark replicates the Parthenon in Athens. You can also venture inside to enjoy the paintings and exhibitions.
After so much sight-seeing and toe-tapping you'll be eager for a rest, and a great pitstop is at Grand Hyatt Nashville, a beautiful building in a great location within walking distance to lots of great sights.
The rooftop pool is open all year round, and perfect to relax in and enjoy the wonderful views. Or why not take advantage of one of the many spa and wellness packages available?
Also make sure to take advantage of cocktail hour before visiting one of the three restaurants on-site, which have a range of delicious meals to enjoy.
Take a pitstop in Pittsburgh
Around hallway along the beautiful Niagara Falls Route you'll arrive in Pittsburgh. Known as the 'City of Bridges' it has a renowned industrial past, impressive buildings and prominent landmarks.
Firstly, visit Duquesne Incline which reveals the best views of Mount Washington. The 400-foot ride gives you access to unrivaled views across the skyline, where you can learn more about Pittsburgh with a museum visit at the very top.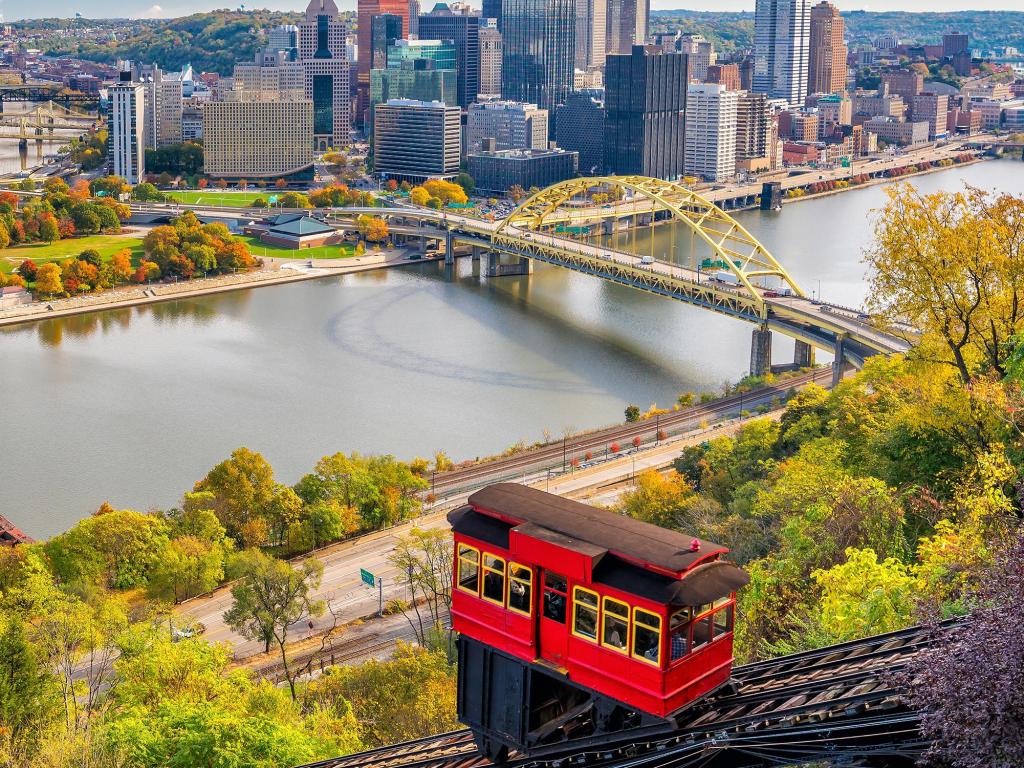 Afterwards wander Strip District, taking in the interesting sights of this area, packed with great shops, hospitality and entertainment. Pull up a pew and people watch as you enjoy lunch in one of the many buzzing restaurants.
The Phipps Conservatory and Botanical Garden is also worth a visit. Open since 1893 this renowned garden has wonderful seasonal displays, and make sure to also visit the butterfly house.
Our recommended place to stay here gives a nod to the city's industrial past, so make sure to spend a night or two at The Industrialist Hotel, Pittsburgh.
An absolutely fabulous four-star hotel set right in the heart of Pittsburgh, this stunning building and classy, traditional décor, make this a really luxurious stay, where you can enjoy the cityscape view.
Want to stay on the move? Enjoy the luxury state-of-the-art fitness center, before heading to the popular Rebel Room restaurant on-site for dinner, serving up delicious American-inspired a la carte meals throughout the day.
There are also plenty of sights, restaurants and bars within walking distance, so leave your car in the private parking and enjoy a stroll around Pittsburgh.
Where to stay when you reach Toronto
Once you arrive in the diverse and buzzing city of Toronto, you'll want to stay somewhere central to explore the many renowned sights such as CN Tower and Royal Ontario Museum.
One King West Hotel and Residence ticks plenty of boxes, in the ideal location right in the heart of Toronto and close to many of the top sights including Campbell House Museum, Yonge-Dundas Square and beaches aplenty.
This fabulous 4-star hotel first opened in 1914 and has plenty of historic charm. Make sure to visit the two great restaurants on-site, Teller's Bar & Lounge and Daily Ritual Café, serving up delicious American favorites.
Things to see on a road trip from Atlanta to Toronto
Travel along the Nashville or The Niagara Falls Route and you can be sure that you will experience some of the most scenic and exciting sights before arriving in the vibrant city of Toronto.
Check out our recommendations below for where to go and what to do on this wonderful trip.
Nashville Route
Chattanooga Lookout Mountain - To get the best views head along the Incline Railway, where the panoramic views are breathtaking. As you head down make sure to take in the impressive Ruby Falls
Nashville - There is plenty for any music fan to enjoy in Nashville. Nashville's Country Music Hall of Fame is a great stop off, where you can learn more about the genre before heading to enjoy live music.
Mammoth Cave National Park - There is so much to see here. Make sure to book a visit around the Wild Cave, where you may find yourself in needing to crawl parts of this guided tour!
Louisville Mega Cavern - The amazing caves here are not only impressive to look at but you can also tour them via walkways and zip lines to cross them – a very exciting and unique spot to visit.
Indianapolis Zoo - Make a stop at this popular zoo, enjoying 64 acres packed with exotic animals, botanical gardens and aquarium. With over 1,4000 animals to see you can be sure of a fun day here.
Fort Wayne - Head to a ballgame at the Parkview Field for an authentic, fun evening of entertainment – Go TinCaps!
Toledo Museum of Art - Founded in 1901, this world-renowned museum is stocked with 30,000 pieces of incredible art and international exhibitions.
Matthaei Botanical Gardens - Stop off at Ann Arbor and this 300-acre garden will greet you. Free to visit, you can enjoy a stroll about the many plant species held across Tropical, Temperate and Desert Houses.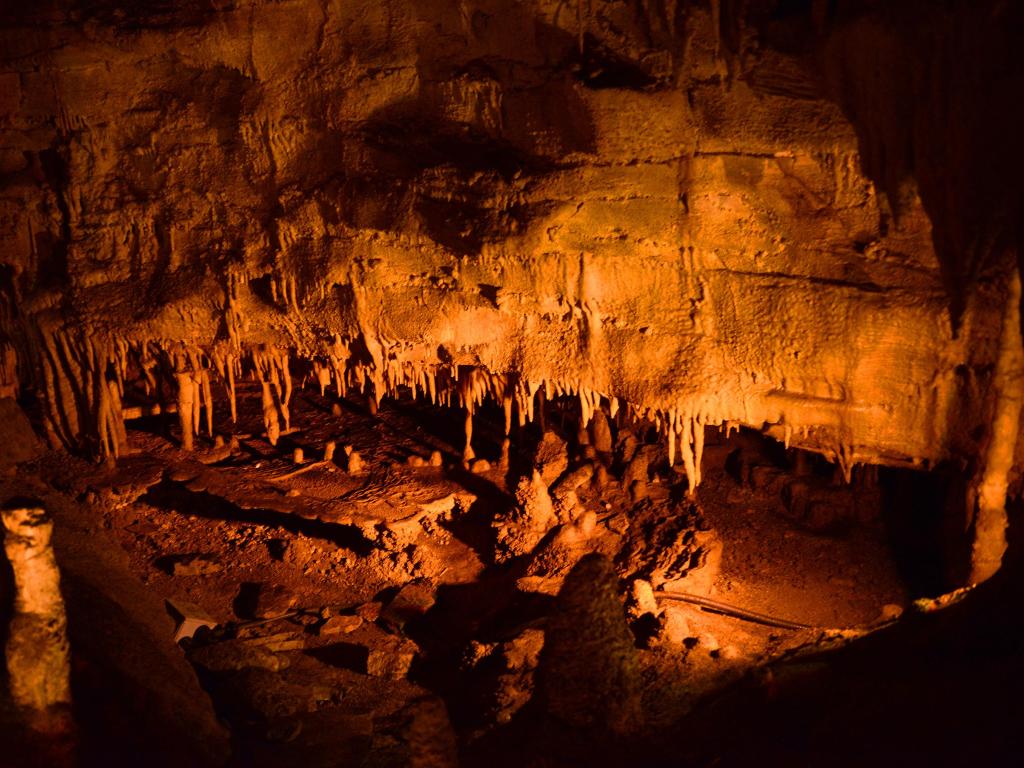 The Niagara Falls Route (via Blue Ridge Parkway)
Nantahala National Forest - The largest forest in North Carolina, this 'land of the midday sun' is particularly magnificent in fall.
Asheville - Make a stop in Asheville at the North Carolina Arboretum botanical garden. Great for a mid-journey leg stretch.
Blowing Rock - Marvel at the incredible views atop The Blowing Rock, from 4,000 feet above sea level. It can be very windy, so plan carefully for a good hiking day.
George Washington and Jefferson National Forest - Covering 1.6 million acres, this is a beautiful area to enjoy walks, hikes and mountain biking, with plenty of wildlife and interesting scenery along the trails.
Monongahela National Forest - If you enjoy hiking then also make sure to stop off at the beautiful woodlands and scenic Monongahela forests. The Dolly Sods is particularly popular – just keep an eye out for bears!
Mount Washington - A great way to see Pittsburgh is along the historic trolleys of Duquesne Incline, carrying you 400-foot up Mount Washington, for unrivalled views across the city.
Presque Isle State Park - Arrive in Erie and make a first stop at this peninsular. Over 3,000 acres of sandy shores greet you, where you can while away an afternoon in the water.
Buffalo and Erie County Naval and Military Park - The largest Naval Park in the country, you can step aboard to enjoy the interactive exhibits across the docked boats USS The Sullivans, Little Rock or Croaker.
Niagara Falls - Needing little introduction, this first-class landmark is a must-see. You can get great views along the walkways surrounding the falls, or how about getting up close via a boat ride which is a great way to see – and feel – the crashing waters!
Niagara-on-the-lake - Found on the shore of Lake Ontario, this area is packed with wineries and a great spot for relaxing after the full-on Niagara Falls visit.
Bayfront Park - Stop at Hamilton for a stroll around this pretty park, where you can enjoy the views and interesting marina to meander.
Both Routes
Chattahoochee-Oconee National Forests - Spread over 850,000 acres there is so much incredible landscape to enjoy, teeming with wildlife. There are countless trails to hike. The Keown Falls Trail tracks along a stream to an observation point, with glorious views.
Best time to go on a road trip from Atlanta to Toronto
Toronto definitely has enough going on whatever season you head to this interesting and lively city. The seasons are quite different however, with some unpredictable weather, leading to some months better to visit than others.
In summer average daily temperatures are around 65-75 degrees Fahrenheit, so lovely and warm. However, this is a popular time to visit, with the sunshine drawing a lot more visitors, so accommodation prices are at a premium.
Winters in Toronto can be cold, with temperatures often falling to 25 degrees Fahrenheit or below. This can make it more difficult to see the outdoor sights, however it also means that across December to late February there are winter based activities such as ice-skating in the city to enjoy.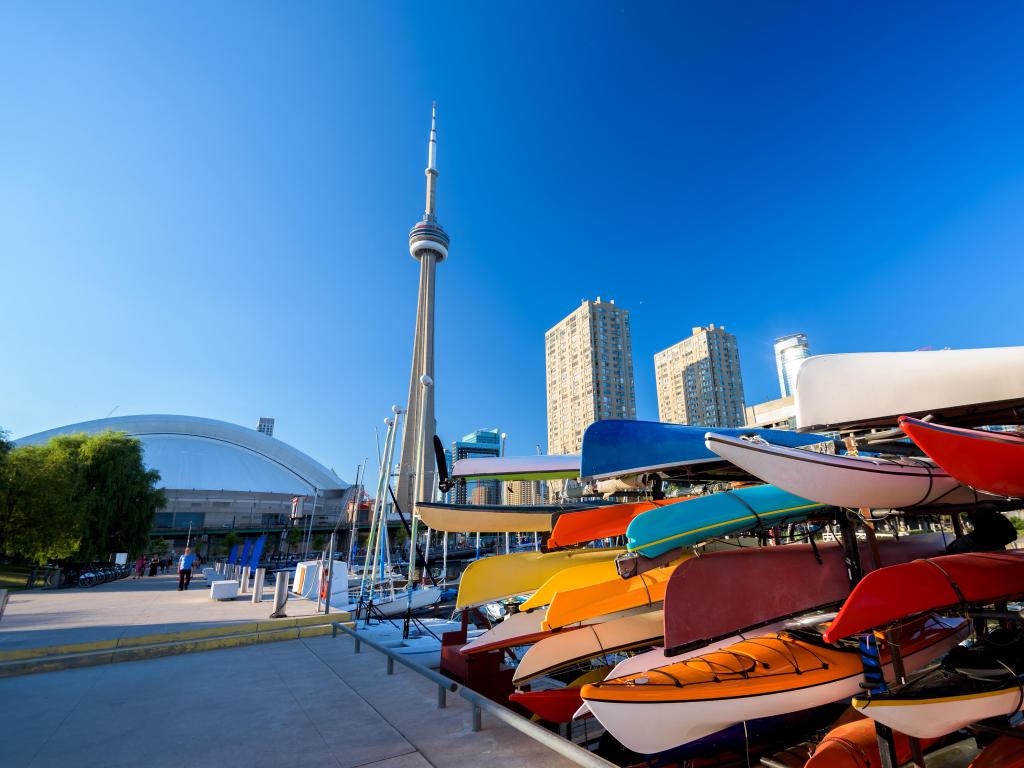 Fall is an amazing time to visit, with the colors across the landscape making the city feel extra special. Temperatures are around 36-45 degrees Fahrenheit, so mild enough to enjoy exploring with an added layer of clothes.
Late spring is also a good time to visit when the weather is getting warmer, and the rainfall and cooler weather have mostly passed. Make sure to also bring layers if you do visit during this time as it can still be unpredictable.
Toronto is well known as diverse and multicultural which is the perfect backdrop to a huge number of events and festivals celebrating this. Some of our favorites include the marking of St Patrick's Day in March, with downtown Toronto exploding with events to celebrate the occasion.
The summer months are then packed with events, with renowned Toronto Pride in June, and popular Beaches International Jazz Festival happening in July. In August join in to celebrate everything Caribbean with Toronto's Caribana festival, a joyous and fun weekend of celebration.