Road Trip From Chicago To New York City
New York is one of the most famous cities in the world with Manhattan being one of the most visited places on the planet and many would choose to fly instead of driving from Chicago to New York to see all the sights.
That would be a colossal mistake as the route from Chicago to New York will take you through at least 6 states and offer incredible scenery from the Great Lakes to historic cities.
The 805-mile road trip from Chicago to New York City can be done in a little over 12 hours of pure driving but you will want to take a few days and stop along the Great Lakes, in Pittsburgh, Philadelphia and visit beautiful National Parks on the way.
Read on to find out exactly which route to take, the best places and sights to see along the way and top tips on making the long drive from Illinois to New York.
How far is New York City from Chicago and how long will it take to get there?
Travelling from the 3rd largest city in the United States to the 1st, you might feel there won't be much difference. It's only when you realize that New York City's population is over 3 times that of Chicago that you start to get a feel for just how unique this city is.
The fastest and shortest route between the Chicago and New York is 805 miles and takes 12 to 13 hours of driving before accounting for rest, fuel and food stops.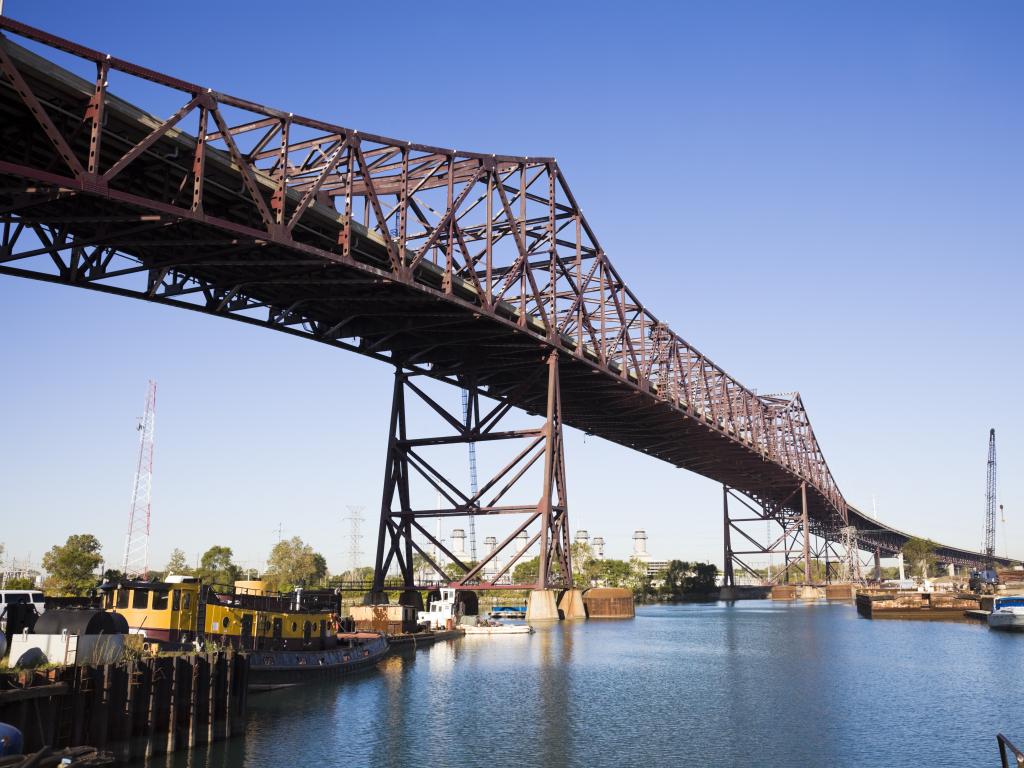 However, doing this drive almost exclusively on one Interstate, doesn't feel like much of a road trip - if your sole objective is to get from A to B, you might as well fly. So we're going to shake it up and use a slightly more scenic route, with plenty of things to do and see along the way instead.
The better driving route from Chicago to New York comes in at a shade under 900 miles and will take between 14 and 15 hours of driving time. With 3 fuel stops, food and rest breaks, expect to spend around 20 hours on the road.
Best road trip route from Chicago to New York City
The initial part of our journey is almost painfully straightforward. You'll take the I-90 east out of Chicago, past the southern point of Lake Michigan, and follow it for almost 350 miles until you reach Cleveland in Ohio.
From here take the I-77 south until you join the I-80 outside Cuyahoga Valley National Park. Follow this until you come to the Ohio turnpike, just before the Meander Creek Reservoir, and change onto the I-76.
You'll stay on this for the better part of 40 miles, before changing onto the I-79 and then quickly again onto the I-279, which takes you into Pittsburgh.
When you leave Pittsburgh, take the I-376 east until you have the opportunity to re-join the I-76 which we were on earlier. Follow the interstate for almost 300 miles across the width of Pennsylvania until you reach the historic city of Philadelphia.
If you're interested in spending some time exploring, take a small detour to visit Amish country on your way.
After Philadelphia it's a simple case of taking the I-95 all the way past Princeton to Newark from where you have a selection of bridges that will take you across the Hudson and into Manhattan.
Best places to stop between Chicago and New York City
So, while you could technically make the journey in one day, particularly if you use the direct route, it's not going to be much fun for anyone involved.
The most common strategy likely to be taken will be to split the journey into 2 days, with a stop around the halfway point.
We're road trippers though, so making the most of our journey is much higher up the agenda than a speedy arrival, so splitting it into 3 days would ensure we can do just that.
In fact, for some, even 3 days might not be enough. Instead, let's say we'll be staying at 3 locations as opposed to stating how many days it will take.
Overnight stop in Cleveland, Ohio
A little over a third of the way into our journey, this is the ideal spot to make camp for the first time.
The 15th largest city in the U.S, Cleveland's greatest selling point is its fantastic views, as it lies on the banks of Lake Erie.
Home to numerous museums, a botanical garden and even the Rock & Roll Hall of Fame, there's plenty to do to keep you occupied in the city.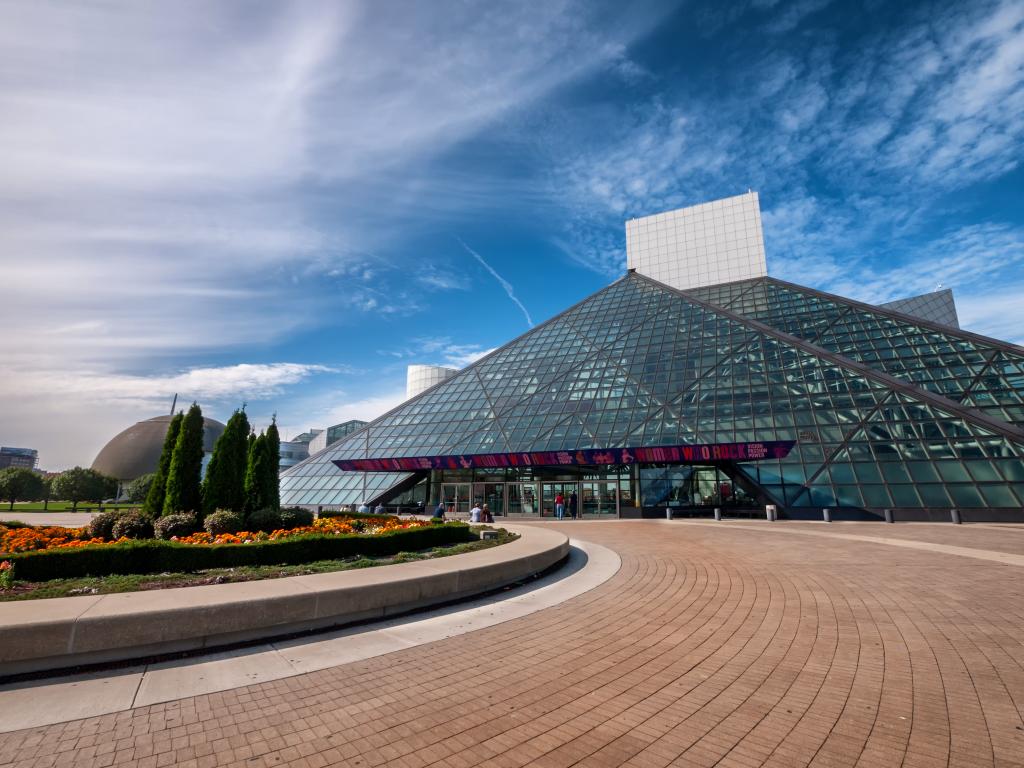 Or maybe going between two big cities is enough for you already? Well, if that's the case, why not take a boat trip out onto Lake Erie and see some of the fantastic sights and views on one of the five Great Lakes.
You've even got Cuyahoga Valley National Park just a little over 20 minutes from the city, where you can stroll in the rolling hills and sprawling forests, which are home to deer, beavers, foxes and an incredible 250 species of bird, including the legendary bald eagle.
Whatever you decide to do with your day, I'd highly recommend treating yourself to a night at The Glidden House when you're done.
A stunning early 1900's gothic style manor house, located just a few minutes' walk from some of the cities most famous attractions, Glidden House's beautifully furnished rooms and grounds will make you feel like royalty. There's even a complimentary breakfast in their gorgeous dining room.
As an added bonus, if you happen to be making your journey near Christmas, the house is decorated like something from a fairy-tale, a perfect treat to prepare you for what lies ahead in New York.
Experience the Amish way of life
Further along in Pennsylvania, on the way from Pittsburgh to Philadelphia is the small town of Lancaster. Unlike both Chicago and New York and the other stops on the route, Lancaster is not a major hub. Instead, Lancaster is home to the largest Amish community in the entire United States.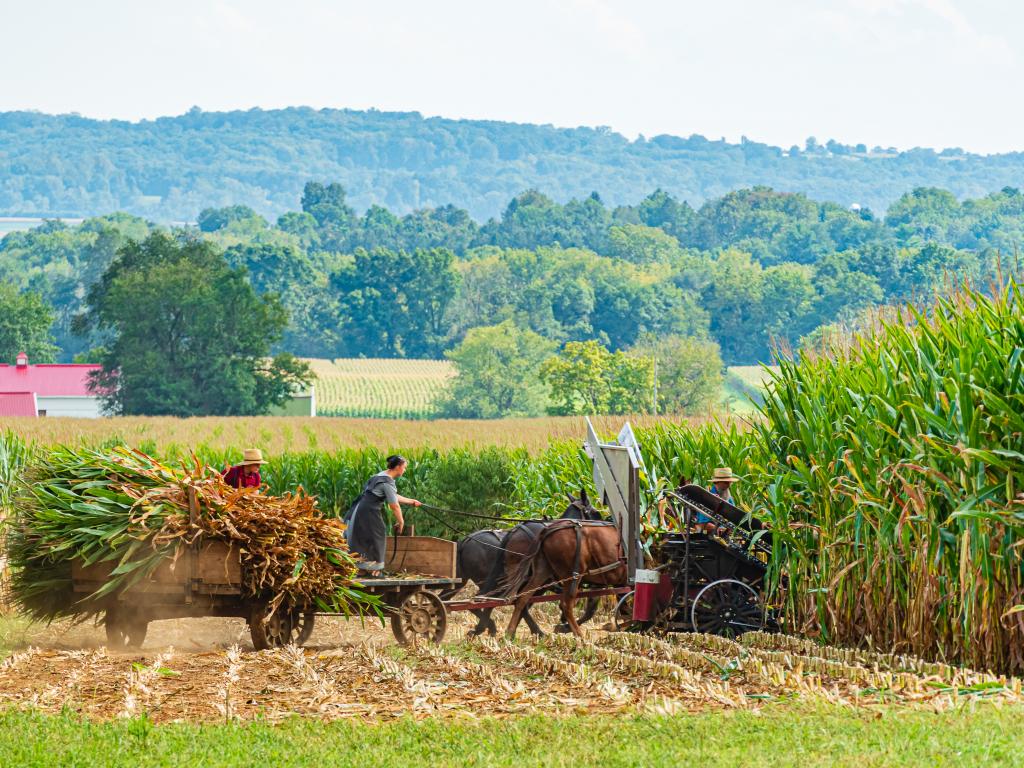 What a perfect opportunity to experience the history and culture of a unique group of people, first-hand.
Get the chance to see their famous horse-drawn buggies, their rudimentary farming techniques and just a general way of life more akin to simpler times from a forgotten era.
If you're lucky, there's even the opportunity to take a ride with an Amish guide, who'll show you the sights and explain why they live the way they do.
You can even further your immersion into the ways of the past by spending a night at the Fulton Steamboat Inn. An authentic steamboat, featuring lavish Victorian style rooms, complimented with modern day luxuries, such as flat screen tv's, an indoor pool and a gym.
A stay here lets you keep in the spirit of things, while still having all the comforts you could want on a well-earned vacation.
Dive into America's history in Philadelphia
One of the most fascinating cities in the country and one brimming with so much culture and history, you really need to make Philadelphia a stop on your road trip from Chicago to New York.
The 6th largest city in America today, Philadelphia was one of the very first cities in the country, having originally been founded in 1682 by the famous writer William Penn.
Explore its rich history in Independence National Historical Park, home to such monuments as the Liberty Bell and Independence Hall, where both the Declaration of Independence and the American Constitution were adopted and you can see a copy on your visit.
Although there are some great fancy chain hotels in town, I personally loved staying at the boutique Dwight D Hotel instead. It's a little further away from the historic sights but right near a number of amazing restaurants between Rittenhouse Square and the City Hall.
The rooms are luxurious and hotel is so small you'll really feel the personal touch of the owners throughout which I prefer to the anonymous feel of staying in one of 300 identical rooms in a large chain.
Things to see on a road trip from Chicago to New York City
Although you probably do want to get to New York swiftly to enjoy everything this magnificent city has to offer, make sure you allow time to explore some of the fantastic places you'll pass on your road trip - that's the whole point, isn't it?
Lake Michigan - The first part of your journey will take you around the southern point of Lake Michigan, the second largest of the Great Lakes and the only one located entirely in the United States.
Indiana Dunes National Park - The 2nd most recent addition to the register of national parks, Indiana Dunes features almost 25 miles of sand dunes, rolling along the shores of south-eastern Lake Michigan.
Toledo, Ohio - The 4th largest city in Ohio, Toledo is famed for its history of jazz music and has museums, galleries and bars dedicated to it.
Lake Erie - With a surface area of 9,910 miles, Lake Erie may be the second smallest of the Great Lakes but it is still quite a sight to behold.
Cleveland, Ohio - The largest metropolitan area in the state of Ohio.
Cuyahoga Valley National Park - 51 square miles of farmland, forests and rolling hills, filled with an incredible collection of wildlife, along the banks of the Cuyahoga River.
Pittsburgh -Known as "Steel City", Pittsburgh is famed for its steel production, incredible architecture and collection of 446 bridges.
Susquehanna River - The longest river on the east coast of the United States, the Susquehanna runs for 444 miles, from Cooperstown, New York to the Susquehanna State Park in Maryland.
Lancaster, Pennsylvania - The largest Amish settlement in the United States, take the opportunity to experience their vastly different culture.
Detour to Washington DC - Only a relatively short detour off the scenic route will take you to the nation's capital and its immense architecture and museums.
Philadelphia - Known as the city of brotherly love, Philadelphia is the largest city in the state of Pennsylvania and the 6th most populated in the entire US.
Princeton - As you make your way through New Jersey on the final stretch to New York, the quaint college town of Princeton is a perfect place to stop for lunch.
Delaware River - The river forms a long part of the New York - Philadelphia border and some pretty towns (hello Callicoon) as well as a famous stretch of twisty road called the Hawk's Nest.
Catskills - If you're coming via the faster route or heading further north, the Catskills are pretty mountains just outside the Big Apple where wealthy New Yorkers go skiing in the winter.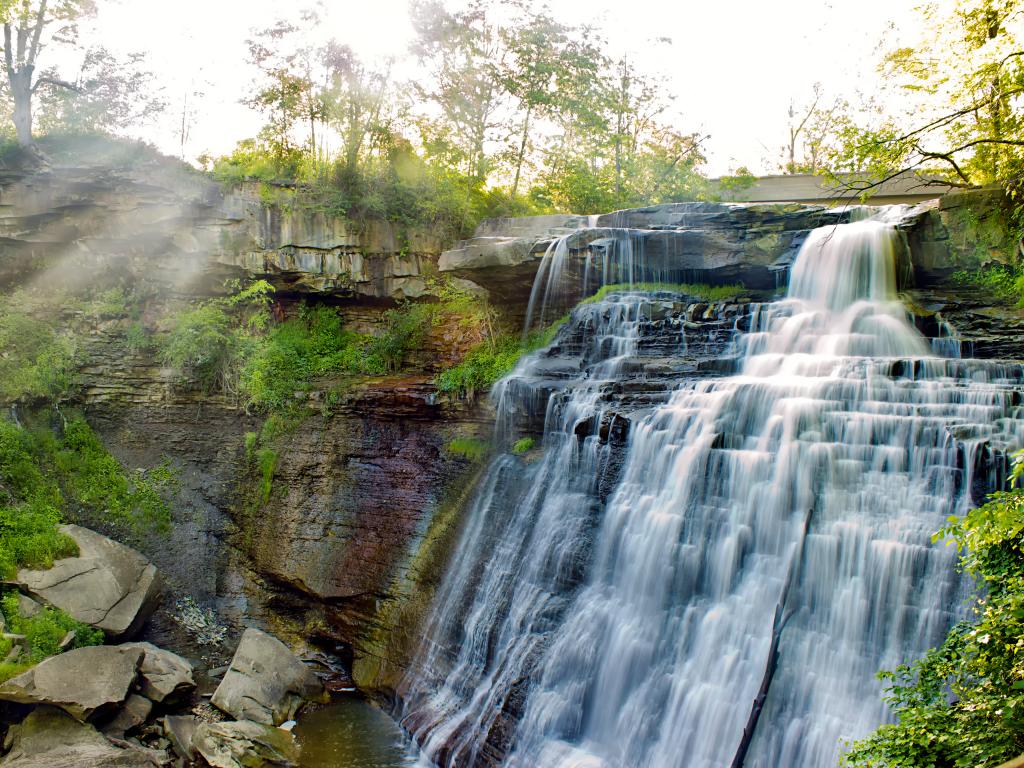 Best time to go on a road trip from Chicago to New York City
Whenever you go on a city break, weather is less of a factor than for, say a beach vacation, so essentially you can go any time. That said, there are two distinct points to consider that may make up your mind one way or another.
New York City is a location that truly comes alive around Christmas. Whether it's the fantastic Saks Fifth Avenue light show, the Christmas tree and ice-skating rink at Rockefeller Centre.
Although the topic divides the locals, a horse-drawn carriage ride through a snow-covered Central Park is a one-off magical experience.
Do remember though that around Christmas New York can get ridiculously busy with tourists. Having lived in New York myself, I can tell you that I have not seen many places heaving with visitors as much as New York in mid-December.
Summer will ensure that the weather is great for your entire journey and allow you to go hiking in some of the National Parks you'll pass and generally explore the outdoors.
To get the best balance of weather and to avoid the crowds, I'd go in September or early October - the crowds really die down after Labor Day and September weather is still great when you finally get to New York City.