Road Trip From Boston To Chicago
A road trip from Boston to Chicago is not a small endeavor. You'll be spending a lot of time on the road, going across several states before reaching your destination. The length of this trip might discourage a lot of people from doing it by car, but driving from Boston to Chicago will be a rewarding experience that you won't forget.
The 980-mile road trip from Boston to Chicago will take at least 15 hours of driving across Massachusetts, upstate New York, Ohio and Indiana. Take a few days to explore National Parks and towns on Lakes Erie and Michigan or detour via Niagara Falls.
If you're thinking of taking this herculean journey, read on for everything you need to know before setting out, as well as some ideas for stops and places to see.
How far is Boston to Chicago and how long will the road trip take?
There are a few different routes you can take to get from Boston to Chicago, and all of them will take at least 15 hours on the road. You'll need to add on a few hours for bathroom breaks, meal breaks, and fueling up.
The route itself is about 983 miles long, going through several states, and finishing in a different time zone. In theory, if you were very committed to taking this entire trip in a day, you could. But you'd have to skip every sight you're passing, and you'd be on a very tight schedule.
Also keep in mind that traffic will delay you, and if you leave Boston during rush hour or on a Friday or Saturday, you'll have a harder time getting out of the city. This will be true for the other cities you pass through, so make sure you allow for any traffic delays in your schedule.
Because the route is so long and it's hard to predict delays, it's best to split it into 3 or 4 days. This way, you can drive more leisurely, and take your time checking out the parks and cities you're going to be driving past. You'll be glad you skipped out on the stress of trying to complete a 15-hour road trip in a day and allowed yourself to enjoy the journey.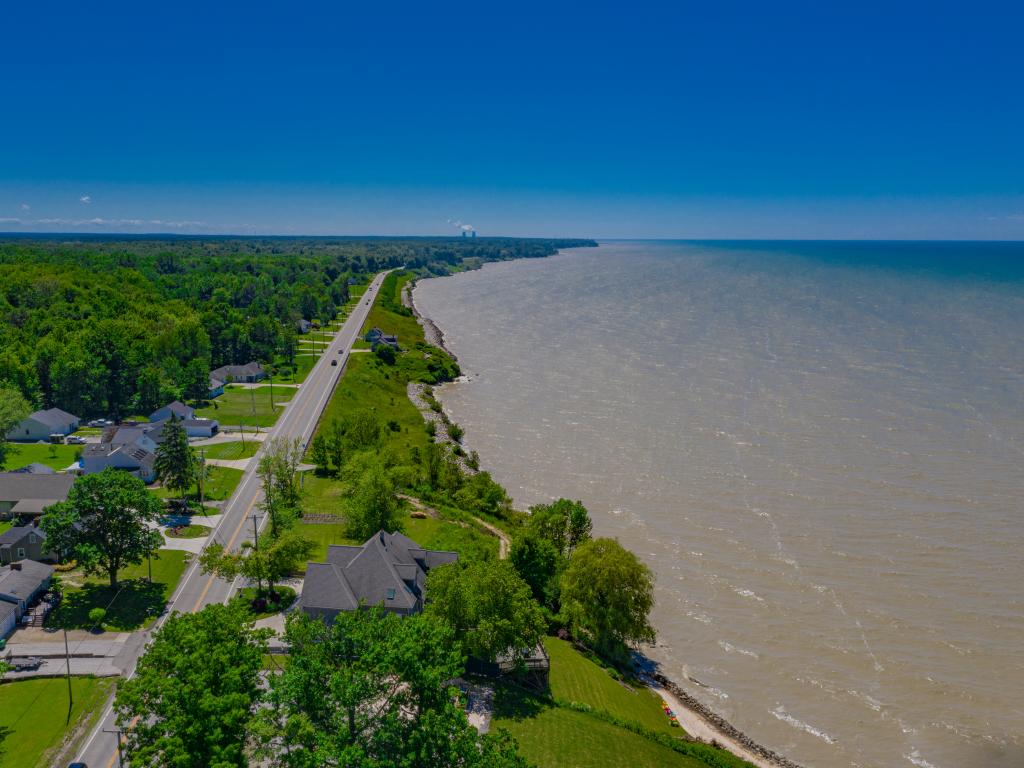 Best road trip route from Boston to Chicago
No matter what route you take, you'll be passing through the States of Massachusetts, New York, Ohio, and Indiana before reaching Chicago. The best route will take you along the shores of Lake Erie, allowing you to stop at Niagara Falls before continuing along past Cleveland towards Chicago.
You'll be passing plenty of cities where you can stop to recharge and explore before you get to Chicago.
Road trip route from Boston to Chicago
Despite the length of the road trip from Boston to Chicago, this is a straightforward route. Leave Boston via the I-90, following this highway across Massachusetts until you reach the Hudson River in New York State. From there, take exit 22-61 to merge onto the I-87.
Follow the I-87 until you reach Albany, and then merge back onto the I-90. Continue through Cleveland, following the I-90 the rest of the way across Ohio and northern Indiana before finally reaching Chicago.
Best places to stop between Boston and Chicago
This is going to be a long trip, so here are a few places you might want to stop in along the way where you can stretch your legs and spend the night.
Stop in Syracuse, New York
You'll be driving through Syracuse anyway, so why not make a day of it? Stop by and check out the New York State Fairgrounds, and spend some time at Syracuse's Clinton Square to learn about the city's history.
You might also want to catch a show at the Landmark Theater or check out the Erie Canal Museum. If you're looking to do some shopping, Syracuse is home to Destiny USA, a huge shopping mall.
If you're planning on spending the night in Syracuse, check out Aloft Syracuse Inner Harbor. This hotel has a bar, restaurant, indoor pool and fitness center, and is close to many of Syracuse's attractions. You'll only be 0.6 miles from Destiny USA, and 0.8 miles from Clinton Square. It will also be a short trip to the Rosamond Gifford Zoo.
Explore Cleveland, Ohio
Since you're driving through Cleveland anyway, why not make it a stop on your road trip? Consider booking a room at the Ritz-Carlton, where you'll enjoy an on-site fitness center and restaurant at this classy hotel.
From the Ritz-Carlton, it will only be a short trip to Cleveland's Rock and Roll Hall of Fame. Make sure to take some time to visit the Cleveland Museum of Art, as well as the West Side Market when you start getting hungry.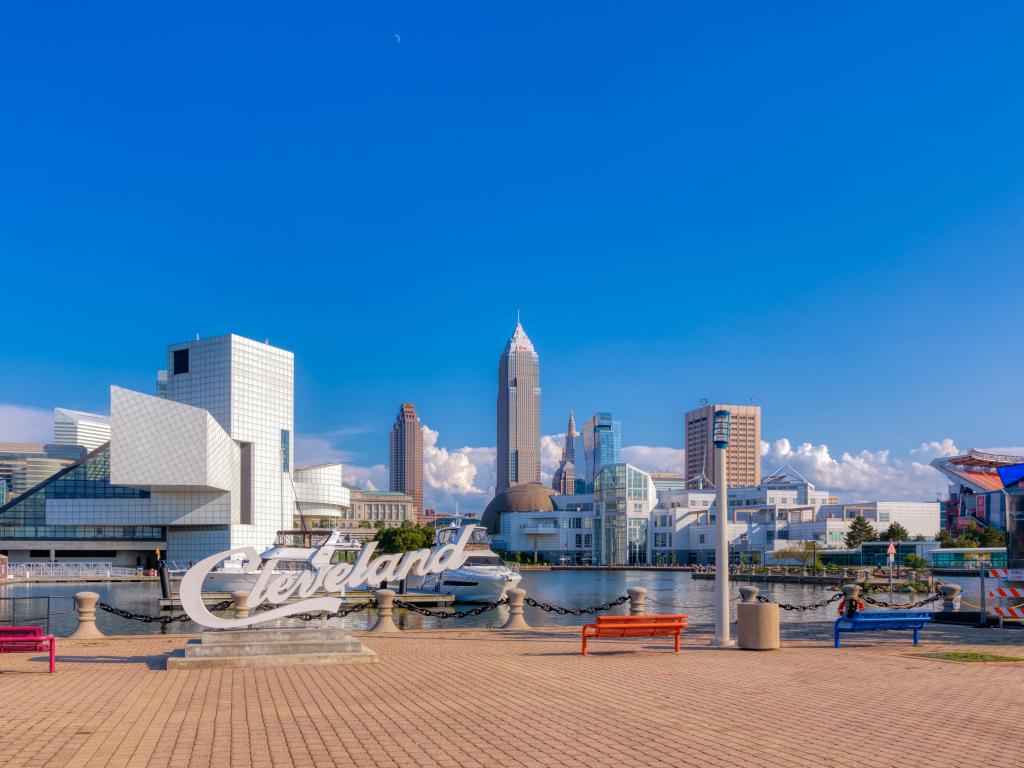 Remember to visit the Cleveland Museum of Natural History, and spend a few hours touring Cleveland's historic Little Italy.
Spend some time in Toledo, Ohio
Located on the shore of Lake Erie, Toledo boasts a zoo, museums, and parks to explore. Book a room at the Renaissance Toledo Downtown Hotel, where it's just a 10-minute drive to the Toledo Zoo. You'll get a view of downtown in this beautiful hotel, and if you're planning on taking your dog on this trip, not to worry—this hotel is pet friendly.
While you're in the city, check out the Toledo Museum of Art in the Old West End. This museum consists of 45 galleries and a huge collection of artifacts. It also houses the Glass Pavillion, where you'll get to learn about the city's history of glass making.
Make sure to also spend some time in the Toledo Botanical Garden, which consists of 50 acres of beautiful blooms.
Things to see on a road trip from Boston to Chicago
Since this is such a long trip, it's hard to make a complete list of things to stop and see. There are definitely some places you should make a point of trying to stop at, though.
The Amazing World of Dr. Seuss Museum: This museum is located in Springfield, Massachusetts which was the birthplace of the infamous Dr. Seuss. Spend the day in his hometown reliving an element of your childhood.
October Mountain State Forest: This 16,500-acre forest is the biggest state forest in Massachusetts. Stop at the October Mountain State Forest to take a break from city life and spend some time in nature.
Albany: There are so many things to do in Albany, New York. Check out the performing arts center The Egg, get some shopping done, and visit the Albany Institute of History and Art.
Montezuma National Wildlife Refuge: Located close to Syracuse, the Montezuma National Wildlife Refuge is a breeding ground for migratory birds, and includes 6 bald eagle nests. Three of the eagles in the refuge have been in the park since 1987.
Mendon Ponds Park: Visit the several beautiful locations in this park, like the Devil's Bathtub. This park is home to a peat moss bog that features a floating island and several carnivorous plants.
Rochester: Spend some time in this New York State city exploring its zoo and several museums, including the George Eastman Museum and the National Susan B. Anthony Museum and House.
Buffalo: The second-largest city in New York, Buffalo is home to several historical sites like Frank Lloyd Wright's Martin House, a naval and military park, and the Albright-Knox Art Gallery.
Niagara Falls: This could be another trip all on its own! As you reach Buffalo, New York, go ahead and take a detour up north to check out these incredible falls. Pack your passport so that you can see the attractions on the other side of the US/Canadian border and cut through to Detroit on your way.
Oak Openings Preserve Metropark: Just outside of Toledo, you'll find the Oak Openings Preserve Metropark. This is the largest of Toledo Area's metroparks. Here you'll find picturesque sand dunes, as well as several rare species of plants.
South Bend: Stop by this this city and check out the Grotto of Our Lady of Lourdes at the University of Notre Dame. This site is a reproduction of the grotto of the same name located in Lourdes, France.
Indiana Dunes National Park: You'll find this beautiful park along the shores of Lake Michigan. Enjoy some time bird-watching, hiking through the forests, or enjoying the beach.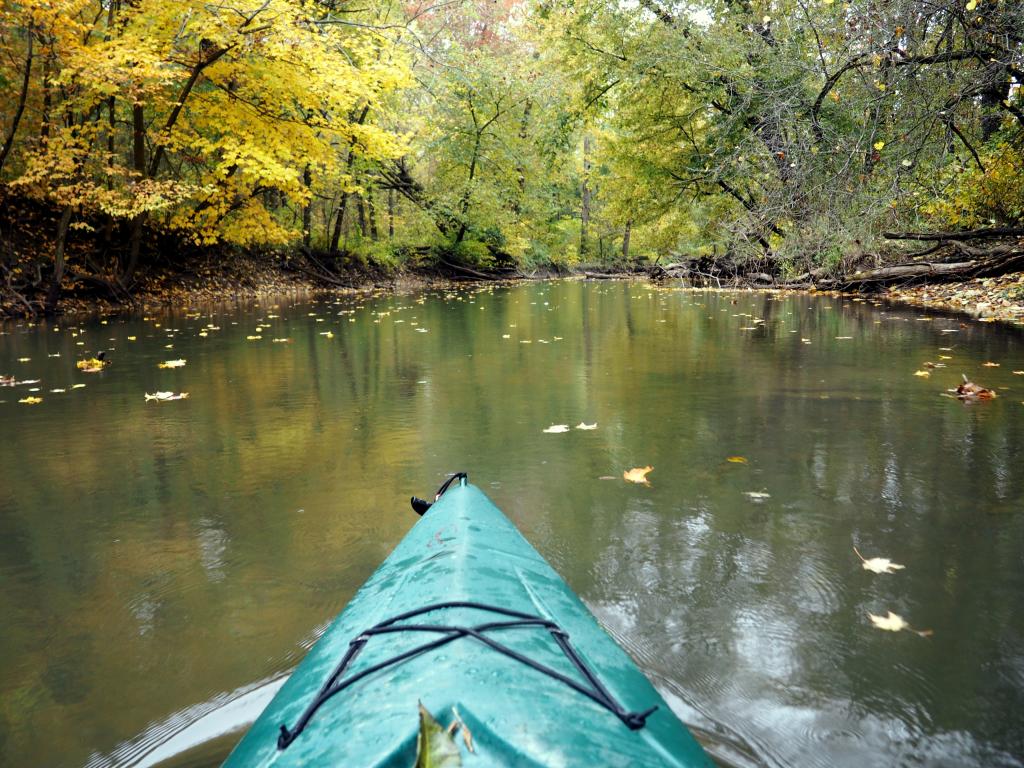 Best time to go on a road trip from Boston to Chicago
If you're planning on taking this journey, it will be best to avoid going during the winter. From November to March, you'll have to deal with snow and low temperatures as you drive. Ice and snow can make the roads unsafe, and many of the parks you might want to check out will be closed.
On the other hand, going in the summer will mean a lot of crowds. You'll have to contend with other tourists if you want to visit the Art Institute of Chicago, Grant Park, or the Field Museum. This is true for any of the other cities you're planning on stopping in.
But if you can handle the crowds, you'll have the opportunity to experience peak festival season in Chicago. From blues to jazz to gospel music, if you're a music buff summer is a great time to check out Chicago. There are plenty of beer and food festivals too to satiate your taste buds.
Just know that if you do decide to go in the summer, crowds will be plenty, plus the temperatures can reach up to 84°F.
If you want to experience the festive atmosphere of Chicago while having to cope with fewer crowds, going during one of the shoulder seasons might be best. If you go between April and May in the spring, you'll catch the beginnings of festival season, along with milder weather and a far lower number of fellow tourists.
September and October are also good months to visit. The temperatures should still be fairly warm, you won't have to deal with many crowds, and you'll still catch the tail end of the festival season.