Road Trip From Houston To Chicago
If you want to go on a trip with Texas as a starting point, the road trip from Houston to Chicago features some breathtaking forests and parks, with a sprinkle of southeast America's most culturally significant and aesthetic cities.
The 1,080-mile road trip from Houston to Chicago takes 16 hours to drive. stops include Ouachita and Ozark National Forests, Mammoth Cave and Brown County State Park, and landmarks such as the Gateway Arch in St. Louis and Graceland in Memphis.
There's plenty along this route to keep you occupied for weeks on end, so continue reading to learn the ins and outs of the drive.
How far is Chicago from Houston and how long will the road trip take?
The road trip from Houston to Chicago spans 1,080 miles and takes 16 hours to drive. Practically, this leaves you with about 2 days' worth of pure driving, so with stops and taking time toe explore, you might want to take 5 to 7 days.
Taking you through a barrage of some of the Southeast's most scenic forests and parks, as well as past the Ozark Mountains, this route deserves at least a couple of weeks of your time.
Even in the final stretches of the drive, when the natural attractions become somewhat less abundant, you can go off-road and check out some of the metropolises of Indiana, Kentucky or Missouri.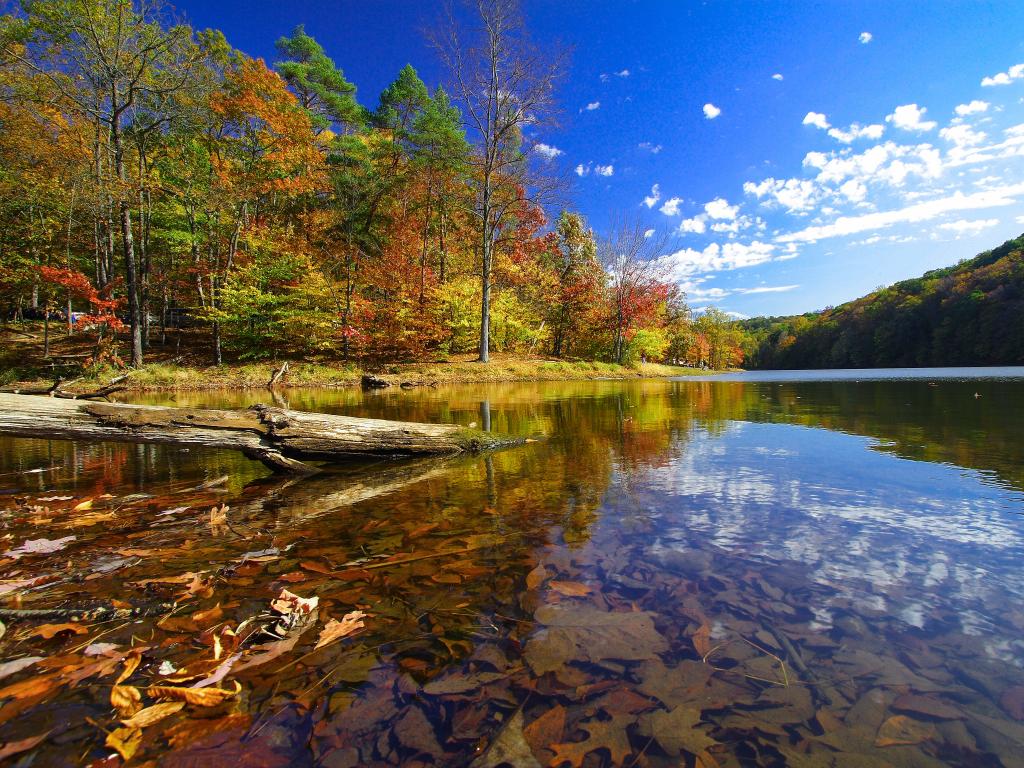 The route seldom strays from the interstate, so you can expect a smooth drive regardless of the weather. Add onto that the relatively flat terrain (except for the Ouachita and Ozark Mountains) and the lack of major cities, and you're in for a relatively easy, yet scenic road trip.
One part that may slow you down is the Arkansas stretch of the trip, and it's not because of Little Rock – you'll be passing through a chain of smaller towns along the Ozark Mountains, so this particular part of the drive imposes some speed limits that can slow things down.
Best road trip route from Houston to Chicago
There are a few different ways to get from Houston to Chicago – the most direct route also happens to be one of the best options.
You can extend the road trip to go via Louisiana and add stops in New Orleans and Natchez and see Jackson, Mississippi, but that will add at least another 3 to 4 hours of driving before additional detours.
Road trip route from Houston to Chicago
Take Highway 69 north and drive past Lake Houston Wilderness Park. Soon after, you'll find yourself on Route 59, flanked by Sam Houston National Forest and Big Thicket National Preserve. Drive through Angelina National Forest and get onto Interstate 30 before entering Arkansas.
Follow the interstate past Ouachita and Ozark National Forests, then take Interstate 40 east from Little Rock and follow it to the Mississippi River. Just west of Memphis, get onto Interstate 55 and drive north along the river, passing a number of smaller parks and refuges.
After passing Reelfoot Lake State Park, cross the Mississippi River into Illinois via Interstate 57, passing Mark Twain National Forest. Continuing north, detour to Hoosier National Forest, St. Louis, Nashville, or Indianapolis, or follow the interstate the rest of the way to Lake Michigan.
Best places to stop between Houston and Chicago
The wide selection of city detours available on the road trip from Houston and Chicago are among the route's most distinguishing features. For a vacation of a lifetime, take a few weeks out of your break and book a room at the following hotels:
Soak in the culture of Memphis
Deviating ever so slightly from your route, Memphis is both close and scenic enough to warrant a few overnight stops. You'll want to top off the city's iconic landmarks with a great hotel, and the Big Cypress Lodge is the most extravagant resort in the entire city.
Bringing the outdoors inside, the rooms boast a treehouse-like aesthetic backed by plenty of comfort and style. This design extends over into the rest of the hotel, most notably the amazing lounge area, equipped with a piano, fireplace, and that iconic wooden finish.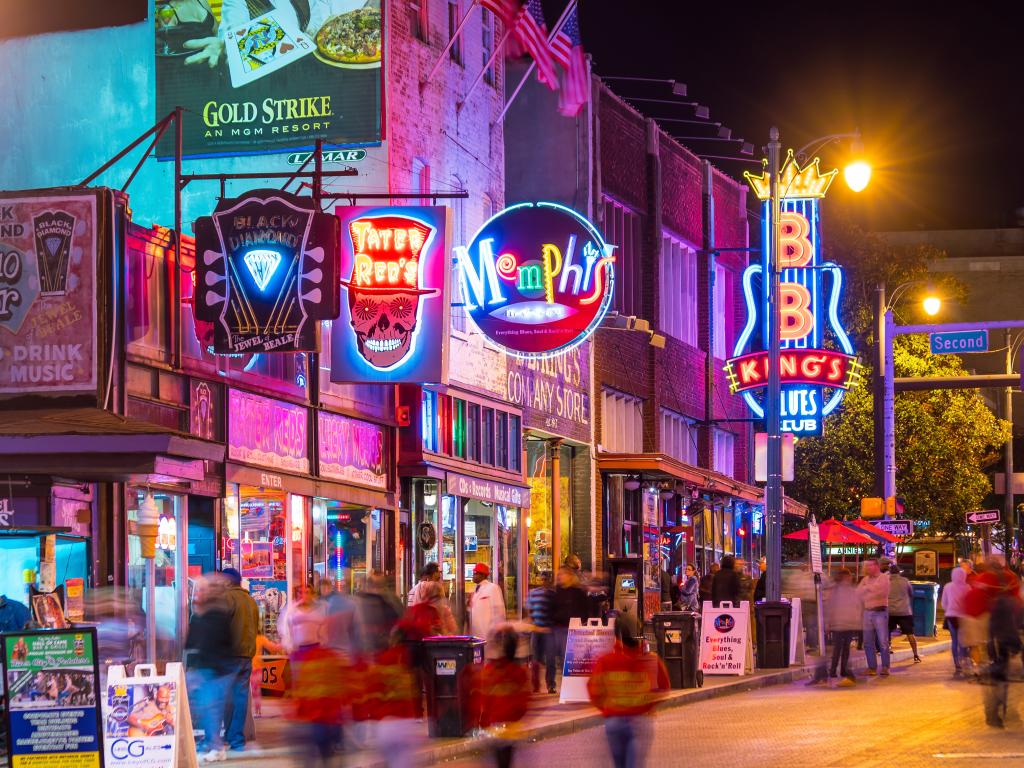 From bowling to spa and wellness services, this hotel truly has it all. Nothing beats a refreshing cocktail after a long day exploring the streets of Memphis, and between the two great on-site restaurants, you'll be well-fed and ready to take on the day.
Located in the Memphis Pyramid, this hotel is in the heart of the city, exactly where you want to be when exploring Memphis. To top it all off, the prices at this hotel are an outright bargain, to the point where you don't have to wait for an out-of-season slot to snag a reasonable deal.
Relax lakeside and in style in Chicago
There's nothing like knowing an amazing hotel is waiting for you at the end of a long trip, and Chicago certainly has no shortage of high-caliber resorts. Although your options are plentiful, few hotels combine luxury with stunning views the way Viceroy Chicago does.
Aim for the higher floors when booking a room here – Viceroy's window view of the Chicago skyline and Lake Michigan are out of this world. The rooms themselves are incredible too, boasting beautiful décor and an immaculate attention to detail.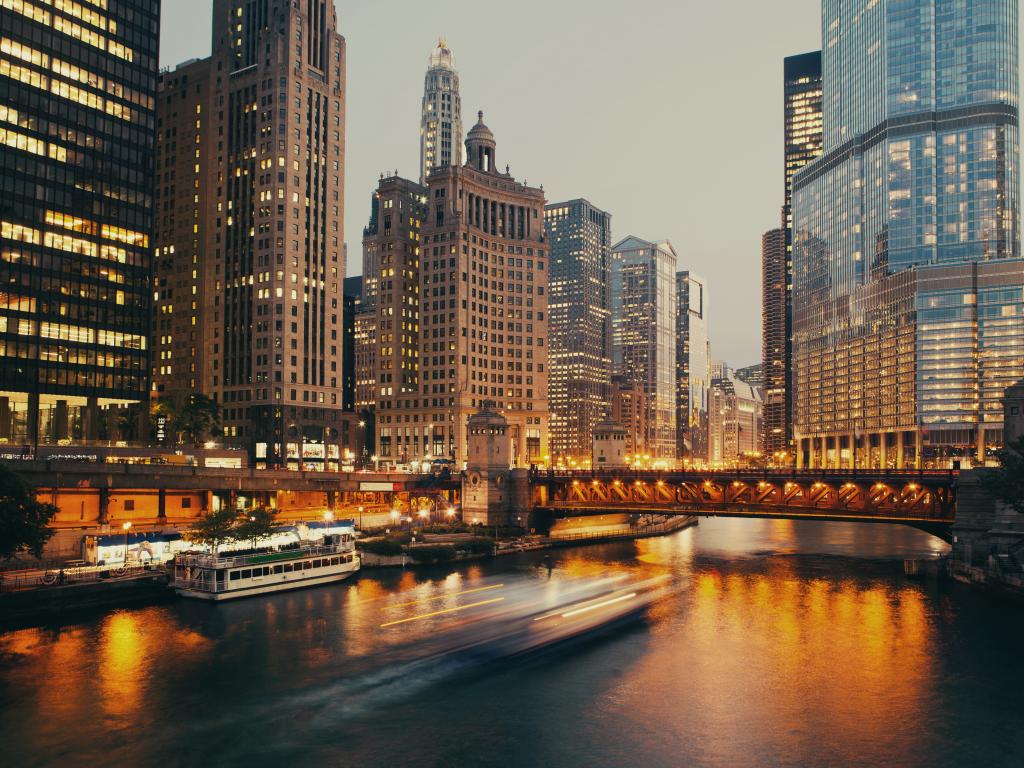 As great as waking up to a view like that is, looking up at the city from the rooftop swimming pool with a drink in your hand arguably beats that. When you're not out and about, you can hit the incredible fitness area or enjoy an all-American meal at the on-site Somerset.
The hotel is arguably in the most scenic park of the city, right by Lake Michigan and within walking distance of the city center. Much like the Big Cypress Lodge, this place is astonishingly affordable for how amazing it is, giving it an edge over any of Chicago's more expensive resorts.
Things to see on a road trip from Houston to Chicago
You'll need a few weeks to truly appreciate how much there is to see on the road trip from Houston and Chicago. It's practically impossible to list everything, but be sure to visit all these places to make the most of your vacation:
Lake Houston Wilderness Park – One of the definitive hiking and biking spots in the immediate Houston area.
Sam Houston National Forest – The Lone Star Hiking trail and the distinguished flora make this an ideal forest for hiking and camping.
Big Thicket National Preserve – One of the most diverse preserves in the States in terms of both flora and fauna.
Angelina National Forest – Characterized by Texas' signature pine forests, this forest is among the most scenic in the Lone Star State.
Caddo Lake - One of the best places to see bald cypress trees grow out of the marsh on the Texas - Louisiana border.
Ouachita National Forest – The oldest national forest in the southern States and one of the biggest to boot, Ouachita features beautiful mountain/forest scenery and over 200 miles of hiking trails.
Ozark Mountains & National Forest – Tucked into some of the route's elusive mountains, this forest provides amazing recreational opportunities and incredibly scenic vistas.
Little Rock – Interestingly enough, Arkansas' capital takes its name from an arbitrary rock formation by the Arkansas River.
Memphis – In popular culture, Memphis is perhaps best known as one of the cradles of 20th-century music, and iconic Memphis-based stars like Elvis and Aretha Franklin would go on to sing its praises.
Reelfoot Lake State Park – Besides being a scenic forest, perfect for water-based activities, this is also an ideal spot for birdwatching as well over half the park is water.
Shawnee National Forest – Straddled by the Mississippi and Ohio Rivers, this beautiful forest is best known for the Garden of the Gods, as well as various hiking & recreation areas.
Mammoth Cave National Park – The titular Mammoth Caves are the longest cave system in the world, with around 400 miles of tunnels to explore.
Mark Twain National Forest – A 3-million-acre forest housing Greer Spring and a large portion of the Ozark Trails.
Hoosier National Forest – Although Indiana is an entirely optional detour along the way, this green, hilly forest is hard to pass up.
Brown County State Park – If the rest of the trip wasn't mountainous enough for you, the beautiful vistas from the park's innumerable forested hills are bound to rectify that.
St. Louis – This beautiful city is home to the iconic Gateway Arch and a slew of beautiful parks and gardens.
Indianapolis – With one of the most beautiful downtown areas in this part of the States, Indiana's capital is a highly recommended detour along this road trip.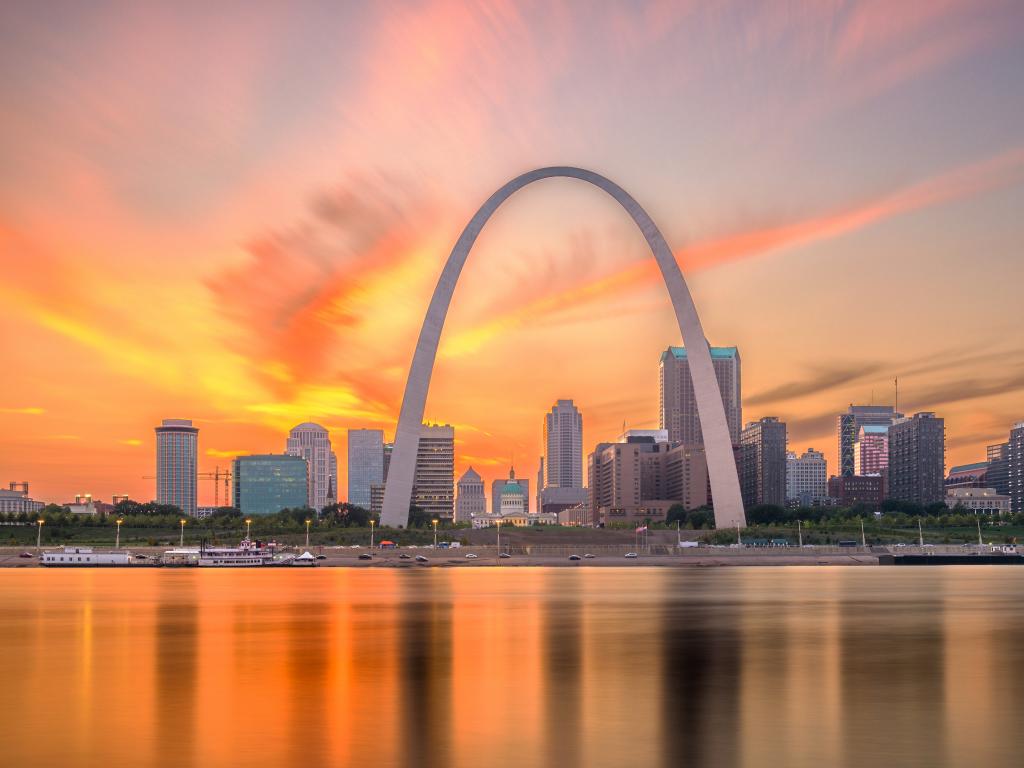 Best time to go on a road trip from Houston to Chicago
The road trip from Houston to Chicago is easy to plan, owing largely to the fact that there are objectively good and bad times to do it, and they're tied to the weather and the abundance of seasonal events.
The name Windy City fits Chicago like a glove – although temperatures average at around 60 degrees, you can expect rainfall and wind from March to May. Places like Navy Pier and Millennium Park are best enjoyed in sunny weather, so you may want to steer clear in spring.
Summer is the ideal time to do the trip if the inevitable crowds aren't a deal-breaker for you. Lake Michigan makes the mid-80 degrees Fahrenheit temperatures seem much more manageable, and although you'll have to book rooms well in advance, this is normal for such a popular tourist location.
Another benefit to visiting in summer is the innumerable events – iconic festivities like Lollapalooza and the Chicago Blues Festival never fail to draw a large crowd.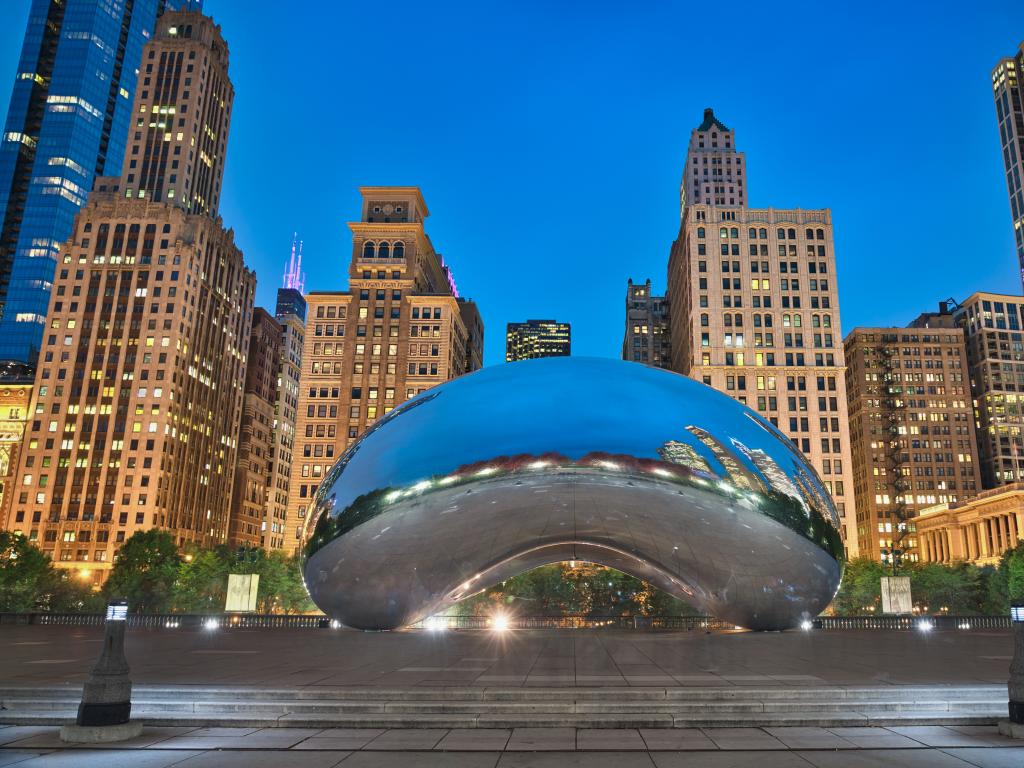 Temperatures in Chicago take a slow but decisive drop in the fall-to-winter transition – by the time December rolls around, you can expect around 35 degrees on a good day.
Aside from winter being a good time to snag a good deal on a hotel room, there's genuinely little merit to visiting this time of year as there are hardly even any festivals worth checking out.
If you can't visit in the summer, fall is your next best bet – you only really start to feel that winter is approaching around mid-October, but you can expect the "low season discounts" to set in as early as September if you're lucky.