Road Trip from Indiana to Denver, Colorado
Are you looking for a road trip across the United States that allows you to explore the colorful history of the American Midwest and take in breathtaking scenery? Then the road trip from Indiana across the Great Plains and into Denver, Colorado, at the Rocky Mountains, is for you.
The 1,250-mile road trip from Indiana to Denver, Colorado takes about 19 hours to drive. You'll drive through Des Moines, Omaha, Boulder and Rocky Mountains National Park or take the alternative route via St. Louis, Kansas City and Colorado Springs.
Carry on reading to find out our recommended routes, best things to see and do on each route, and ideal times to do this road trip.
How far is Denver, Colorado from Indiana, and how long will the road trip take?
Comparison of road trip routes between Indiana and Denver, Colorado

| Route | Distance | Driving Time |
| --- | --- | --- |
| The Colorado Springs Route | 1,180 miles | 18 hours 30 minutes |
| The Rocky Mountains Route | 1,260 miles | 19 hours 30 minutes |
The road trip from Indianapolis to Denver, Colorado, is 1,260 miles long and takes 19 hours and 30 minutes to drive non-stop if you follow the Rocky Mountains Route.
The alternative route via Colorado Springs is 1,180 miles long and takes 18 hours and 30 minutes to drive without accounting for any detours you might want to make.
Seeing that there are so many amazing natural landscapes and interesting cities full of history, culture, and music to explore along the way, we recommend you take 3-5 days to do this road trip.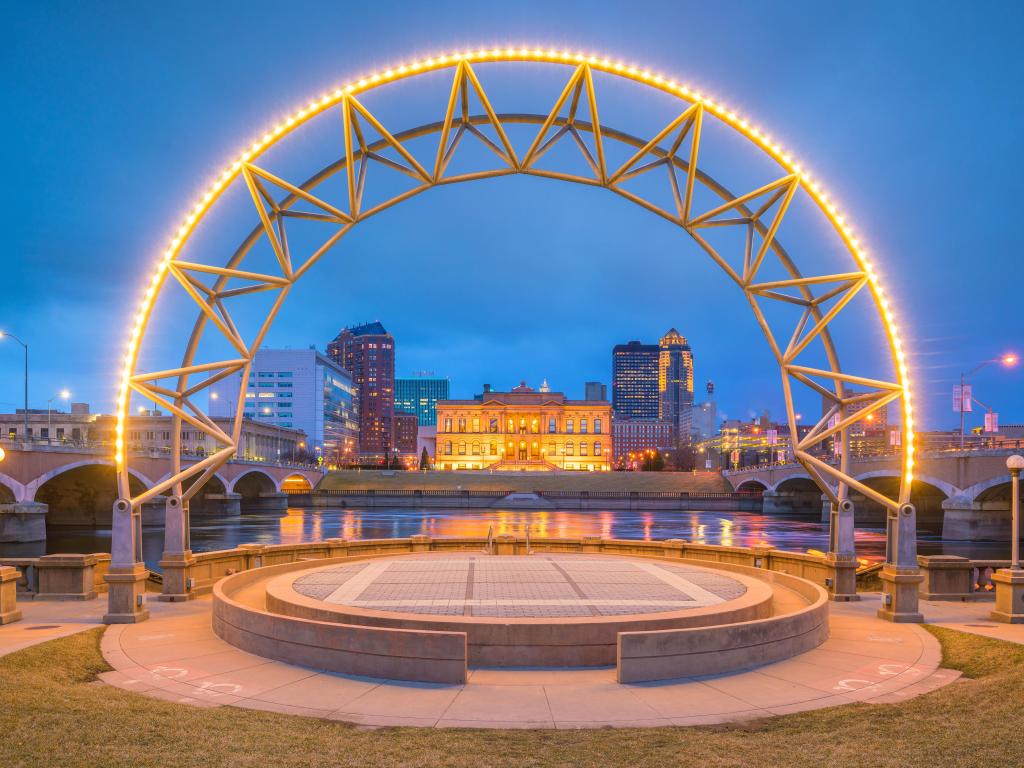 Best road trip route from Indiana to Denver, Colorado
You can choose from two route options, and though they both offer chances to visit cultural and historic sites in interesting cities as well as stunning nature areas, the choice of which route to take depends on what areas and landmarks you specifically wish to visit.
The Rocky Mountains Route takes you via the prairie states Illinois, Iowa, and Nebraska, and you'll get to visit interesting cities of the Midwest along the way, including Des Moines, Omaha and Lincoln.
When reaching the Rocky Mountains, you'll have a chance to stop at the vibrant paradise of outdoor activities, Boulder, or to visit the Rocky Mountains National Park or the Arapaho and Roosevelt National Forests.
The alternative Colorado Springs Route is just slightly shorter. You'll drive through the rolling green hills of Missouri, traverse the Great Plains in Kansas, and arrive at the southernmost end of the Rocky Mountains through breathtaking natural landscapes such as Staunton State Park.
You can stop over at several cities full of rich Midwestern culture, history of the plains, and jazz or blues music, including St Louis, Kansas City, and Colorado Springs.
If you are visiting Rocky Mountain National Park, keep in mind that the national park uses a timed entry permit system. Please check the national park's website to see if you need to make a reservation before your visit.
The Rocky Mountains Route
You'll first drive west from Indianapolis along Interstate 74 (I-74). At Davenport, take I-80 and you'll soon reach the city of Des Moines in Iowa.
You'll drive through Omaha, where you may stop to visit the world-renowned Henry Doorly Zoo or admire the city's historic districts.
Continuing on your journey west, you have a chance to explore the mesmerizing Pawnee National Grassland nature area before taking I-25 south by the Rocky Mountains.
After passing Fort Collins, you may choose to enjoy the views or activities at the Arapaho & Roosevelt National Forests or the Rocky Mountains National Park. Finally, you'll drive through the fascinating city of Boulder before reaching Denver.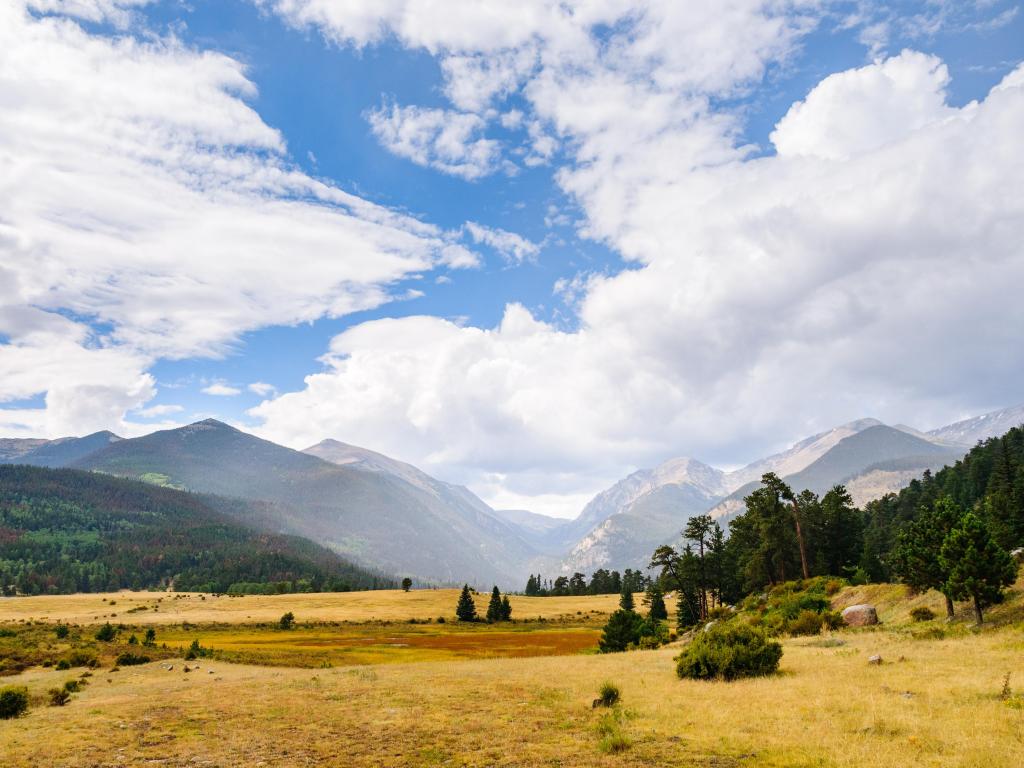 The Colorado Springs Route
Take I-70 from Indianapolis towards St Louis, on the border of Illinois and Missouri. You'll drive through Columbia, Missouri, and will then reach Kansas City, a city of jazz music and captivating history.
I-70 will then take you all the way through the state of Kansas, past the city of Topeka along with other towns, and into Colorado. You'll only exit I-70 at Limon, where you can take US-24 which takes you to Colorado Springs.
Explore this city of outdoor activities and the history of the American West, before continuing along US-24 and then CO-67 past some amazing Rocky Mountains landscapes, including several peaks, viewpoints, and rock formations.
From Will-O-The-Wisp you'll follow US-285 past Staunton State Park into Denver.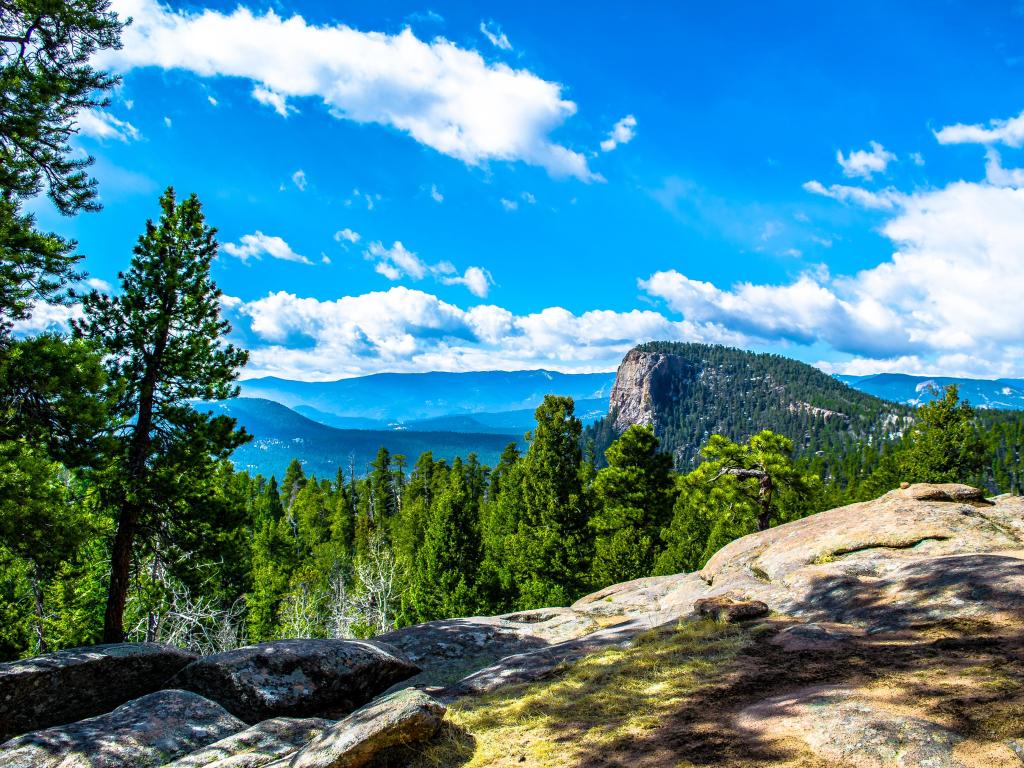 Best places to stop between Indiana and Denver, Colorado
On such a long road trip with enthralling cities and natural landscapes to admire, you'll want to find some lovely places to stay over and rest before continuing your journey.
Here are our top few recommendations for wonderful places to stay overnight, and some of our favorite hotels for you to consider.
Stay over at Omaha, the "Gateway to the West"
Omaha is located halfway from Indiana to Denver on the Rocky Mountains Route. It is a city full of captivating history and rich culture, and it offers a colorful array of live music and performing arts to enjoy.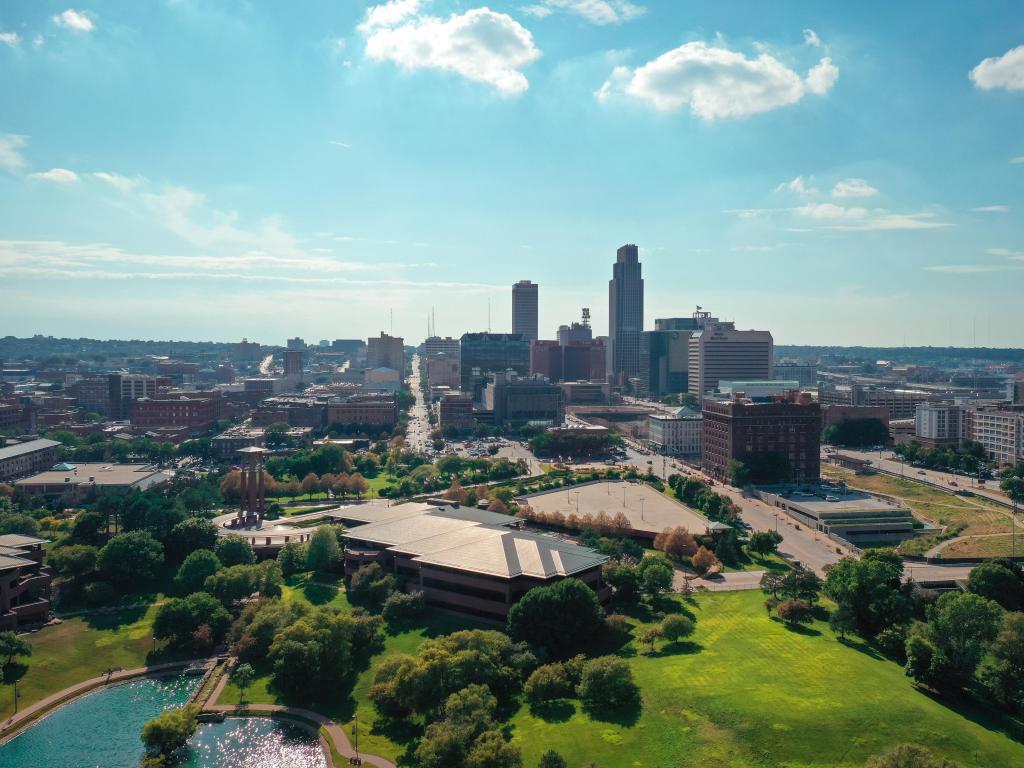 Omaha is known historically as the "Gateway to the West". It is also known for the ever-popular Henry Doorly Zoo, generally considered among the best in the world.
There are lots of attractions and points of interest to see in Omaha, on top of the world-renowned zoo. You might wish to visit the Old Market in downtown Omaha which is home to a fantastic array of restaurants, art galleries and shopping.
You can also explore some of the city's several historic districts, such as the Gold Coast Historic District, where the buildings and landmarks will tell you about the history of the Midwest.
For a pleasant stay overnight, we can recommend the Farnam, Autograph Collection hotel in downtown Omaha. This is an upscale hotel with a stellar location in the heart of the action and just off the highway that takes you further on your journey the next day.
Being located in the center of Omaha, the hotel is close to several attractions including Bemis Center for Contemporary Arts, Joslyn Art Museum, and the Omaha Children's Museum. You can also take a walk along the nearby Missouri River or enjoy the several nearby restaurants and bars during your stay.
Enjoy culture and music in Kansas City
Kansas City is located halfway on your journey on the Colorado Springs Route and is a fantastic place to stay over whether you wish to just enjoy a stroll along the many boulevards of the city or scope out the music and performing arts scene.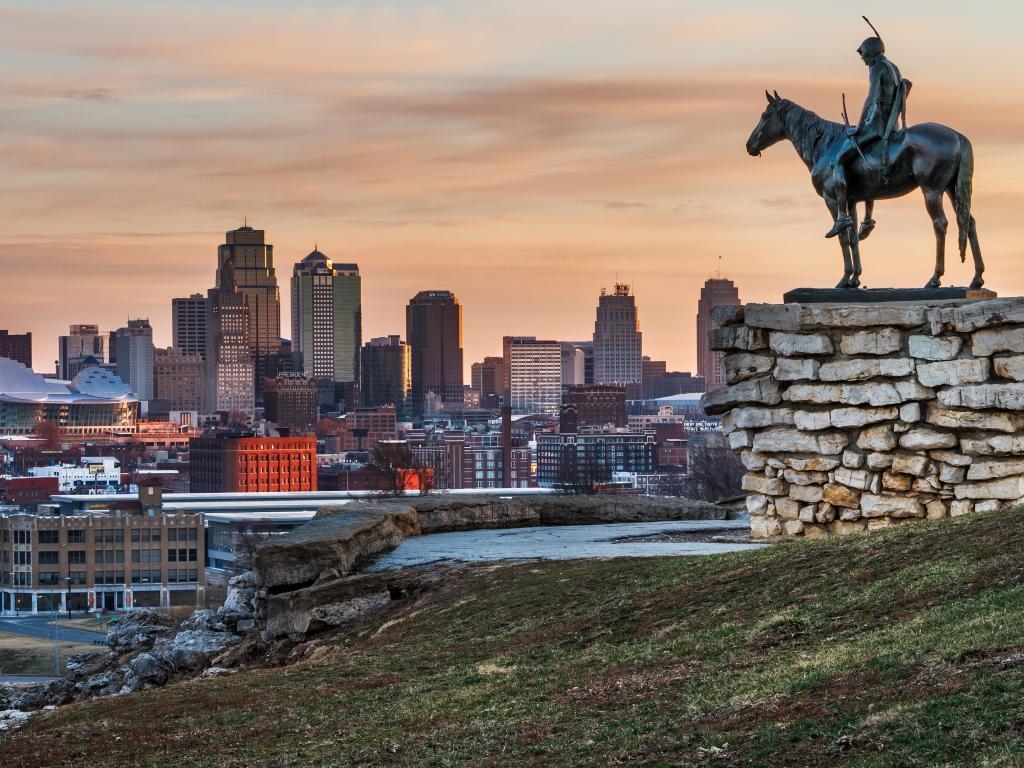 Kansas City is known as a lively hub of jazz music. It also goes by the nickname "The City of Fountains", for over 200 fountains can be found in the city.
Some of the city's many attractions include the Kauffman Center for the Performing Arts, an important art venue and an architectural gem, and the City Market which is one of the largest and oldest public farmer's markets in the American Midwest.
You might also want to visit Country Club Plaza. It is an amazing shopping and cultural center, but it also is surrounded by a high concentration of live music venues where you may enjoy jazz as well as other types of music.
For a hotel recommendation in Kansas City, our top choice is Hotel Indigo - Kansas City Downtown, an IHG Hotel. This is a modern hotel with spacious, tastefully decorated rooms. It also has a bar and a fabulous restaurant for you to enjoy.
The hotel is centrally located in Kansas City, making it easy for you to visit the nearby attractions such as the Kansas City Power & Light District Concert Hall, Arabia Steamboat Museum and City Market, and Kauffman Center for the Performing Arts.
Furthermore, should you wish to venture beyond the hotel for dining, there are several restaurants, cafés and pubs within walking distance. This hotel is also conveniently located right off the interstate which you will take towards Denver after your visit.
Where to stay when you reach Denver, Colorado
With a great number of fantastic outdoor activity options as well as cultural and historic sites to visit in Denver, at the foothills of the Rocky Mountains, you'll want to stay somewhere from where you can easily enjoy all that Denver has to offer.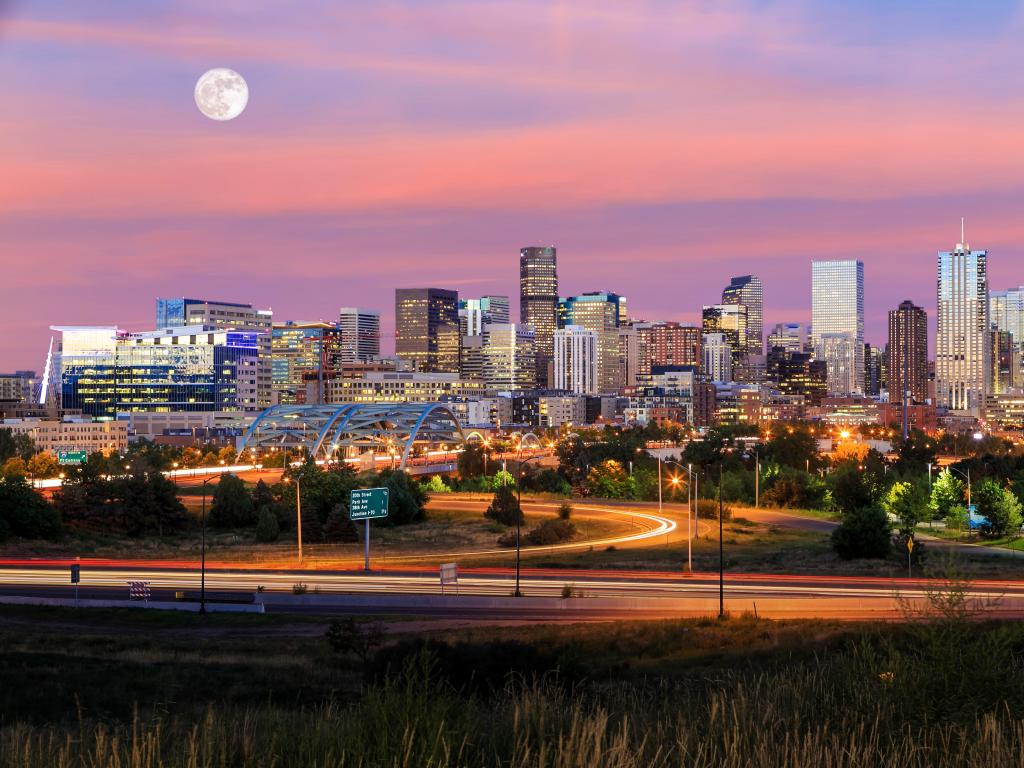 The Oxford Hotel Downtown Denver is wonderfully located in central Denver but also a short walk away from Union Station, an important transportation hub as well as a cultural center.
This hotel has luxurious rooms, a restaurant, and a bar for you to enjoy during your stay. There is a comprehensive wellness center at the hotel, and parking is available.
The hotel is close to many attractions, such as Larimer Square historical landmark, the Museum of Contemporary Art, McGregor Square, and the Colorado State Capitol. The "Mile High City" and its surrounds also harbor an impressive array of walking trails and cycling paths for you to make use of.
Things to see on a road trip from Indiana to Denver, Colorado
The road trip from Indiana to Denver, Colorado has amazing gems for you to explore along the way, from cultural sites and landmarks of the Midwest to awe-inspiring natural wonders of the southern Rocky Mountains.
Read on to discover some of our recommendations for the best things to see and do on this road trip.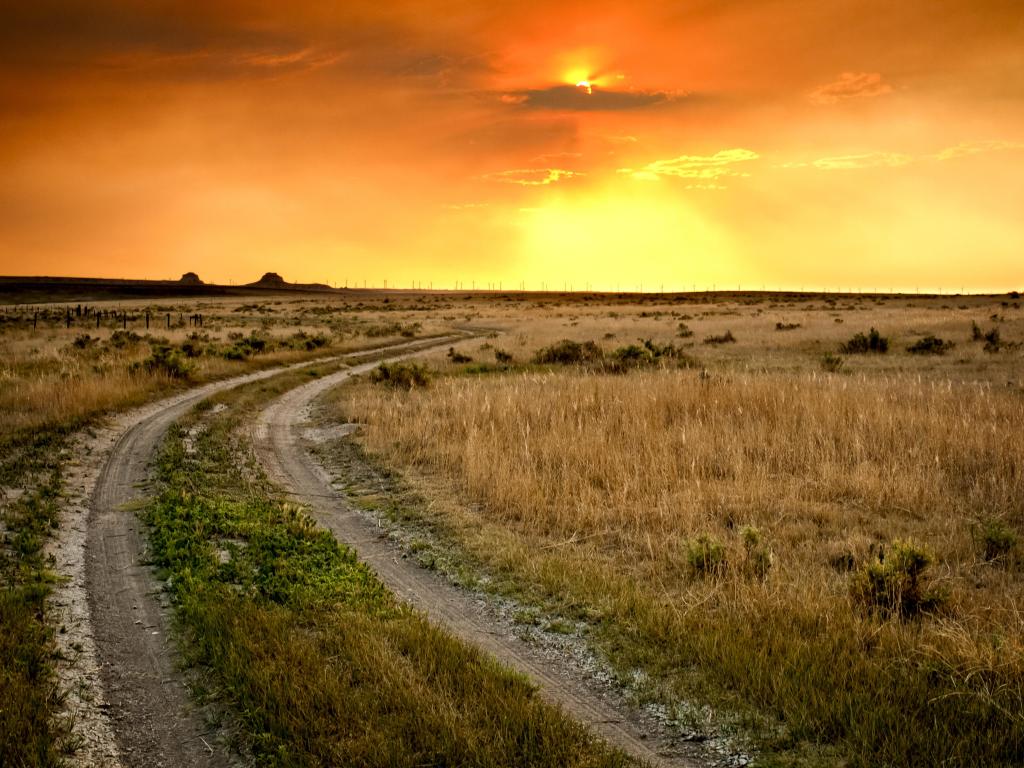 The Rocky Mountains Route
Peoria, Illinois - Peoria is an interesting historic town. It is the oldest European settlement in Illinois, dating back to 1691.
Des Moines, Iowa - Explore fascinating historic buildings and attractions in Des Moines, including Iowa State Capitol with a golden dome, the State of Iowa Historical Museum, or the Living History Farms open-air museum.
Omaha, Nebraska - In Omaha you might want to explore the Henry Doorly Zoo or visit some of the many art museums and historical districts of the city.
Lincoln, Nebraska - A center for culture in Nebraska, Lincoln has lots of historical sites, beautiful parks, and museums to explore.
Pawnee National Grassland, Colorado - Pawnee National Grassland in northeastern Colorado is home to a great diversity of fauna and flora, prairie landscapes, and buttes.
Fort Collins, Colorado - Fort Collins at the foothills of the Rocky Mountains is known for its many breweries and the historic Downtown District.
Arapaho & Roosevelt National Forests, Colorado - This forest is located in the southeastern Rocky Mountains. Plenty of wildlife lives in this natural area of forests, mountains, and wetlands.
Rocky Mountain National Park, Colorado - Take a hike in this mountainous National Park, full of spectacular rock formations, forests, mountain peaks and alpine tundra.
Boulder, Colorado - Lots of wonderful outdoor recreation opportunities, as well as live music venues and restaurants, can be found in this picturesque, vibrant mountain city.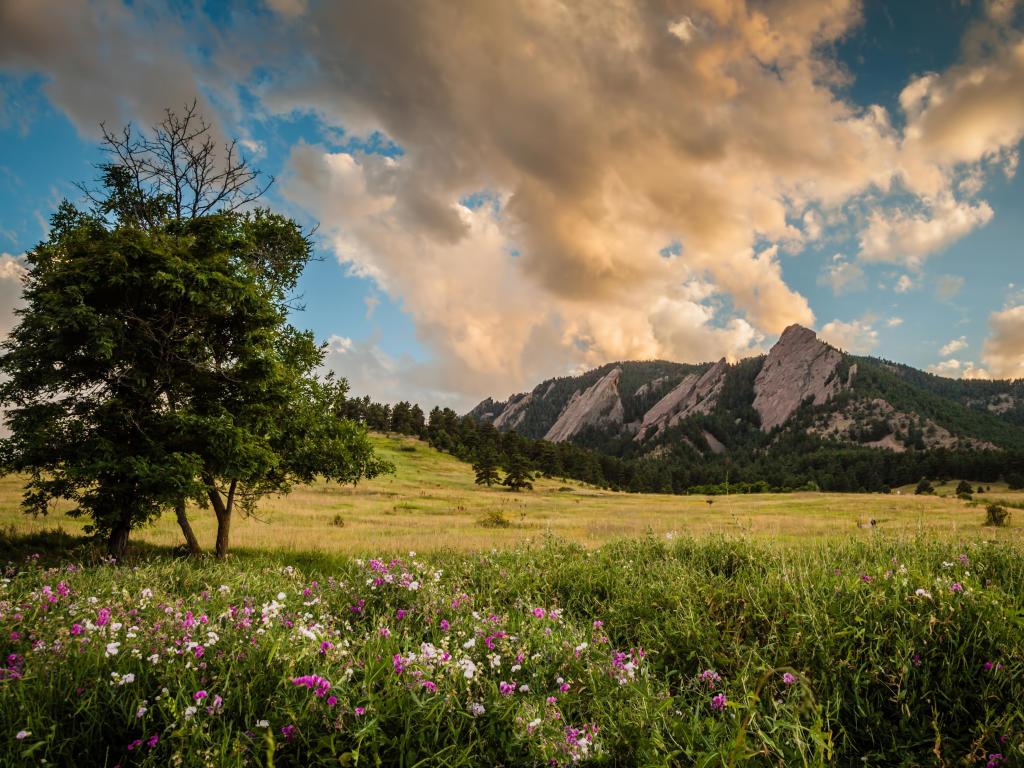 The Colorado Springs Route
St Louis, Missouri - Visit the iconic "Gateway Arch" monument and the Missouri Botanical Garden, or explore the local blues music scene, in this city also known as "Gateway to the West".
Columbia, Missouri - Found among the forested hills and rolling prairies of Mid-Missouri, Columbia is known for its classic beauty and emphasis on education.
Kansas City, Missouri - Kansas City is a colorful city full of enthralling architecture and it is home to over 200 fountains. It is also a significant place of jazz music.
Topeka, Kansas - An array of fine art, museums, and historic buildings and landmarks are found at Topeka.
Colorado Springs, Colorado - At the base of the southernmost Rocky Mountains, Colorado Springs is home to Garden of the Gods, a natural landmark stretching from grasslands into the mountains. You'll also find rich Western history and cultural offerings in this city where people appreciate quality of living.
Mueller State Park - This is a place of beautiful spring fed meadows, forested ridges, and stunning rock formations.
Staunton State Park, Colorado - Breathtaking views, forests, rock formations and wildlife are found in this State Park. Take a walk, or find a climbing spot, to take in the natural surroundings.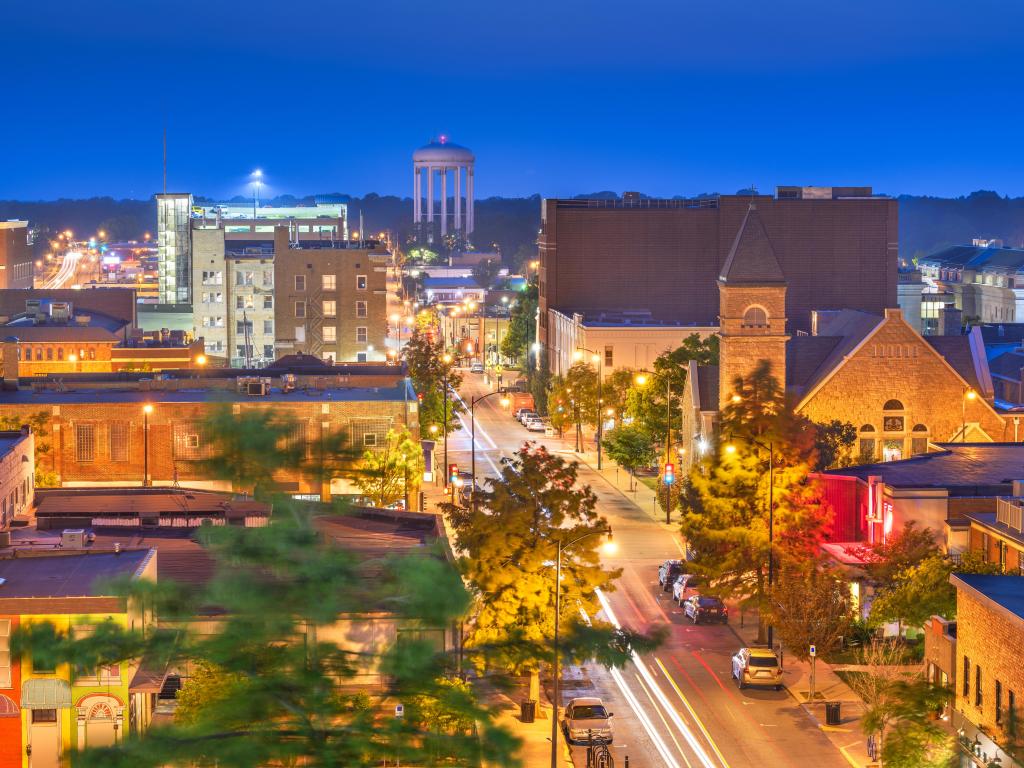 Best time to go on a road trip from Indiana to Denver, Colorado
Denver, Colorado, is located in the High Plains area, at the foot of the Rocky Mountains. This means that sudden changes in weather are often possible.
You may certainly visit Denver at any time of the year. However, winters do get cold here and the time between spring and fall is generally most favored for visiting Denver.
The temperatures in summer months can reach up to 90 degrees Fahrenheit during the hottest weeks of the season. Generally, Denver is pleasant to visit during the summer months, but this is also the time the city gets most crowded with tourists.
In winter, the Chinook winds cause mild periods mixed with colder periods in this area, and temperatures range usually between 0 and 50 degrees Fahrenheit in the winter months. The average temperature in December, the coldest month of the year, is 44 degrees.
When planning a road trip to Denver, you may wish to consider these temperatures as well as the snowfall - snow in Denver usually lasts from late fall to early spring.
You'll find the least crowds in Denver between September and May, but the winter months can indeed get fairly cold. Thus, April-May and September-October may be optimal times to do this road trip. You may also find hotel rates more affordable during these periods.
There are also plenty of exciting events and festivals taking place in Denver over the course of the year, and you might want to consider these when planning the timing of your road trip.
For example, Denver Restaurant Week in March showcases the amazing options that the many restaurants in the city have to offer. Also in March, the Denver Powwow is a cultural event that includes singing, dancing, storytelling, food and art, with over a thousand dancers from 100 tribes present.
The Cherry Creek Arts Festival is an internationally known art event held every year on the first weekend of July, whereas the Denver International Festival in September is an event that allows people to enjoy a colorful array of international food, music, and art.