Road Trip From Chicago To Washington DC
Washington DC, the nation's capital, is an amazing destination for a road trip from Chicago. Everywhere you turn, you'll find iconic landmarks staring back at you: the White House, Lincoln Memorial, the US Capitol, the Smithsonian. And as an added bonus, there are a host of great stopover options along the way.
The 830-mile road trip from Chicago to Washington DC will take you around 14 hours to drive non-stop. Highlights include the cities of Indianapolis, Dayton and Columbus; as well as Wayne National Forest, Seneca Rocks, Shenandah National Park and Monongahela National Forest.
So, sit back, relax, and learn all you need to know in planning a road trip from Chicago to Washington DC, including the best route, stop-over options, things to do and the best season to make this fantastic trip.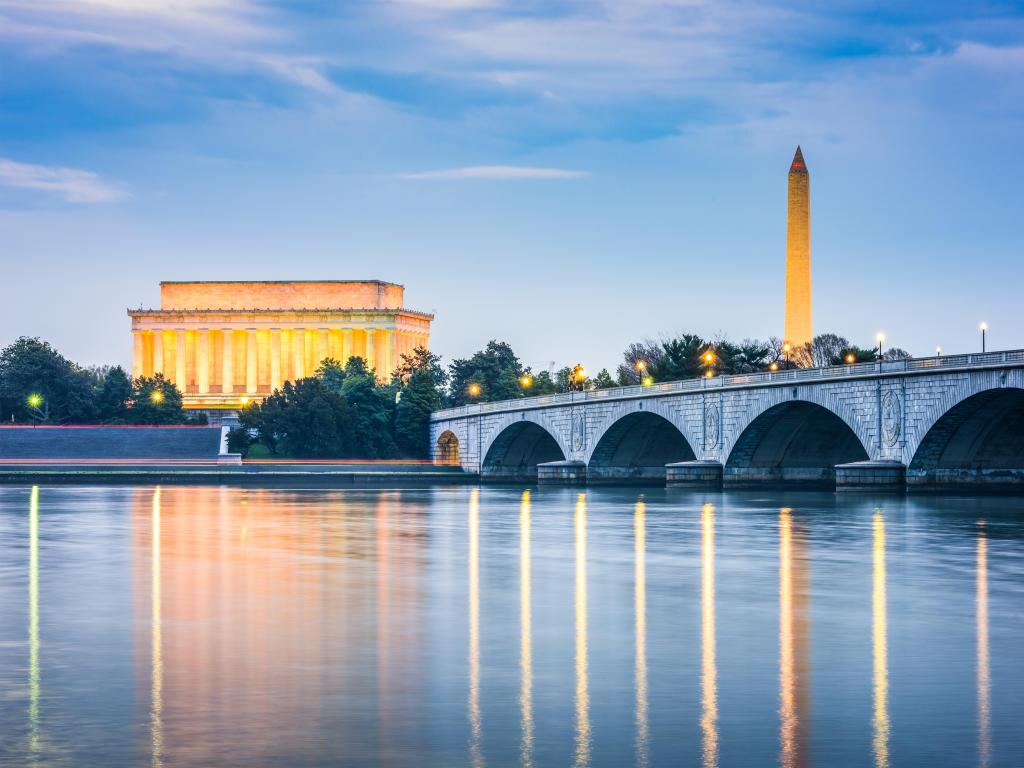 How far is Washington DC from Chicago and how long will it take to get there?
The direct route from Chicago to Washington is exactly 700 miles and will take around 11 hours to complete. Now, while there are certainly some interesting things to see on this route, including a couple of big cities, there are a few lesser known gems slightly off the beaten path that many won't be aware of, but are definitely worth checking out.
That's why the route we're going to look at is slightly different, as it gives you maximum value for those wanting to get the most out of their trip.
Best road trip route from Chicago to Washington DC
So for our route, we will be looking at 830 miles and around 14 hours. Now, that may sound like quite a detour but, trust me, it will be worth it.
Begin your route out of Chicago by heading to Gary, on the south tip of Lake Michigan, where you'll take the I-65 south to Indianapolis. From here, take the I-70 east to Columbus.
Unbelievably, that's the bulk of our time on the Interstate done, as we'll largely be using smaller roads from here.
Take the US-33 south to Athens, just outside Wayne National Forest, where you'll change onto the US-50, going east. Stay on this for over 100 miles, until just outside Bridgeport, West Virginia.
From here, you'll need to jump on the I-79 south for a little while until just outside Weston, where the US-48 begins. Follow that until just outside Elkins, where you should switch to the US-92 and then quickly to the US-33. This will then take us a large portion of the remaining journey, some 118 miles.
At Elkton, switch onto the US-340 going north and ride it all the way to Front Royal. From here a very brief stint on US-55 will bring you onto the I-66, which you'll take the remainder of the way to Washington DC.
Best places to stop between Chicago and Washington DC
As we have already seen, the trip from Chicago to Washington DC entails 14 hours of driving from start to finish.
This particular route is slightly longer than the direct option, and this means that we can take in some of the amazing sights along the way.
Some of the places you'll see on your way to Washington DC will be short visits; while others will need much longer to appreciate fully. Our top recommendations for these longer, overnight pit stops are as follows:
A historic stay in Dayton, Ohio
Our first stop lies 300 miles from Chicago, is Dayton, Ohio. When we embark on a trip dedicated to the nation's history, what better place to make our first major stop than the birthplace of aviation.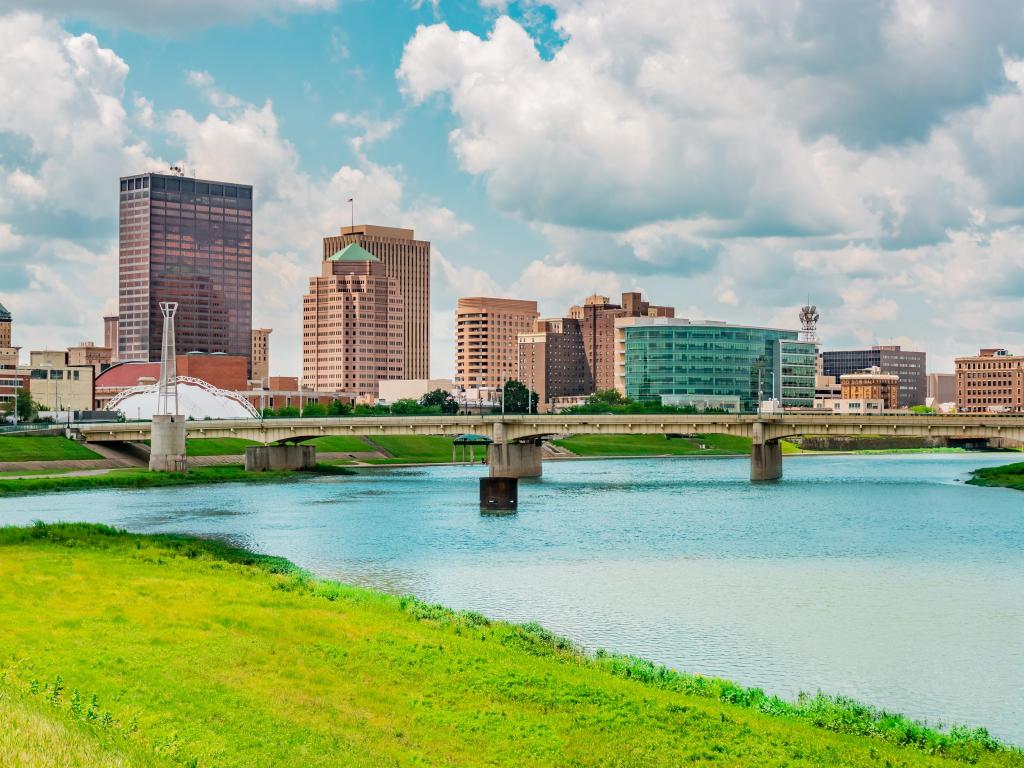 Home to the legendary Wright brothers, who are largely accepted to have invented the first powered airplane, which was constructed right here in Dayton.
The city still has an incredible standing in the world of aviation today and features the National Museum Of The United States Air Force (the oldest aviation museum in the world), The National Air And Space Intelligence Center and The Air Force Research Laboratory, all of which are located at Wright-Patterson Air Force Base.
The nearby Comfort Suites Dayton-Wright Patterson provides a perfect location to stay for a fan of aviation, named after the base itself and located just off-site: perfect for you to start your exploration nice and early, to get as much in as possible!
Sightseeing at Seneca Rocks
While not quite as high as you'd get in the planes we've just looked at, our next stop is in the peaks of the Appalachian Mountains, some 350 miles away.
Located at the end of the River Knobs and just north of Monongahela National Forest, Seneca Rocks is a stunning geological formation, towering up to 900 feet above the rivers below.
Popular among rock climbers for being one of the most difficult peaks to climb in the eastern US, the stunning views make it a worthwhile journey for those of us who would rather stay on the ground too.
Roam through the forests, witness views of the country for miles around and immerse yourself in the tranquility and nature of one of the most scenic and popular locations in West Virginia.
As this is such a remote location, if you don't fancy camping then you'll have to stay a little way away from the rocks themselves. A perfect option is the Wingate By Wyndham Elkins. Located in the nearby town of Elkins, this beautiful hotel lies directly on our current route, so you won't even have to detour.
Featuring beautiful rooms, an amazing grill restaurant and a complimentary breakfast, this hotel is the perfect pit-stop to get you fed and rested for a long day out in the wild.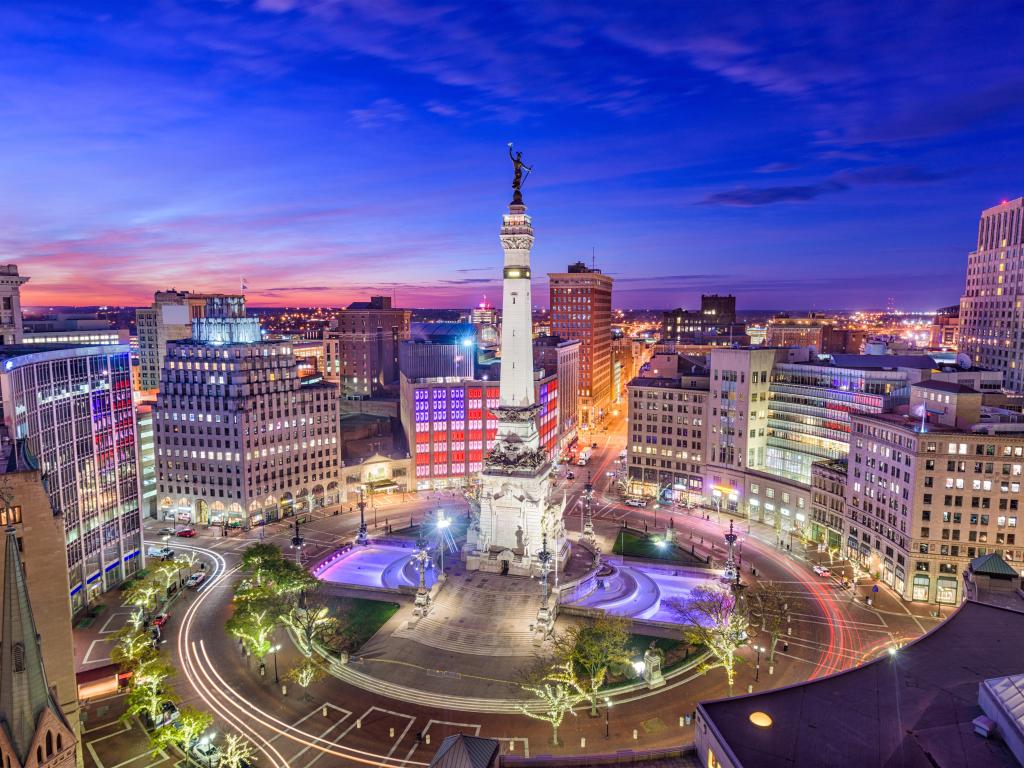 Spectacular Shenandoah
Our final stop before DC sees us travel 85 miles east of Seneca Rocks, to Shenandoah National Park. Part of the famous Blue Ridge Mountains, over a third of the park is officially designated as a wilderness and has protected status.
Featuring over 500 miles of hiking trails and a 105-mile road known as Skyline Drive that runs the entire length of the park, this is an opportunity to see the country as its most raw and breathtaking.
Among the scenic views and rocky peaks there's also an abundance of wildlife to be found, including black bears, bobcats, coyotes, deer, foxes and almost 200 species of bird.
If you want to experience a real adventure, there's even tours, led by park rangers, to Rapidan Camp, the summer retreat of former U.S President Herbert Hoover.
While many will choose to camp when visiting a National Park, there's an option here that will allow you to feel just as connected to nature but with a little more comfort.
Graves Mountain Farm & Lodges sits right on the edge of the park and gives you the chance to stay on a traditional Appalachian farm. With a choice of lodge rooms or private cottages and cabins, all beautifully decorated, Graves Mountain allows you to customize your stay to just the way you want it.
Also featuring a swimming pool and fantastic restaurant, you can fuel up before your big day and then unwind when you return in the evening. Perfect on all counts.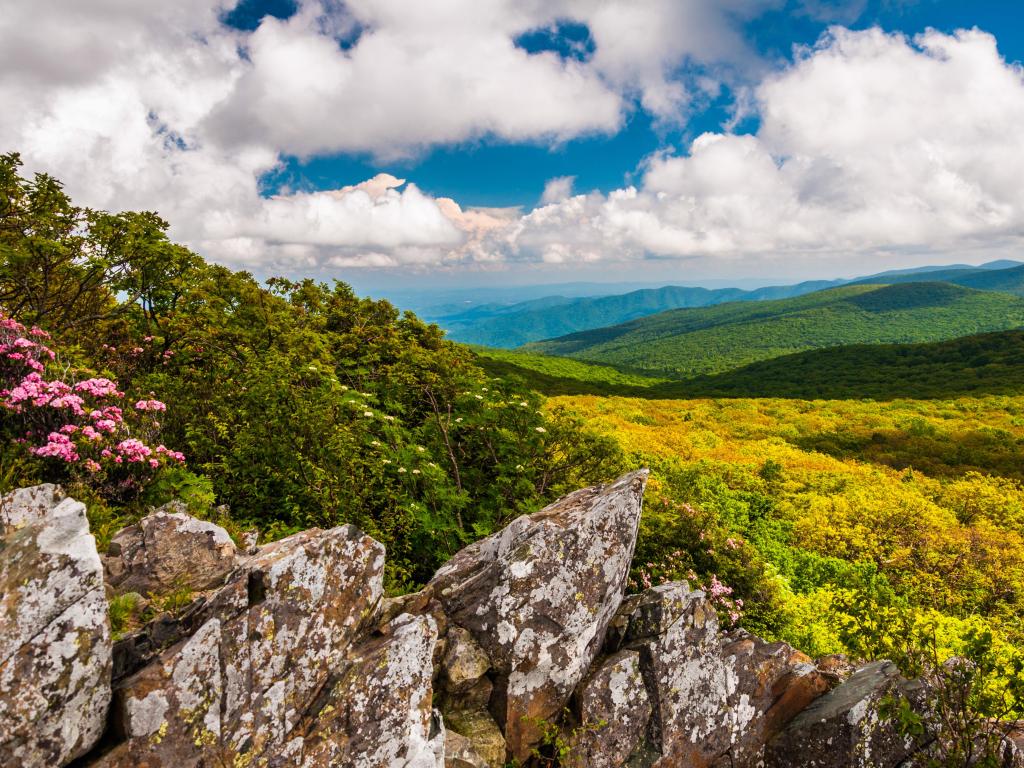 Things To See On A Road Trip From Chicago To Washington DC
With both Chicago and Washington DC being so full of this great nation's history, they will both understandably draw the attention of history buffs.
Chicago is considered by many to be "the capital of the mid-west", and was one of the most important cities in the entire country during the expansion west in the early 1800s. And as we all know, Chicago is still a vital cog in running of the United States 200 years later.
While both Chicago and Washington DC are headline destinations in their own right, this road trip is jam-packed full of things to do and see along the way.
Some of the attractions we've listed below will only be short stop. Others are locations that you may want to spend more time in, and could easily keep you busy for a day or more.
Lake Michigan - The first part of your journey will take you around the southern point of Lake Michigan, the second largest of the Great Lakes and the only one located entirely in the United States.
Lafayette, Indiana - Site of the Battle Of Tippecanoe during the American Indian Wars, Museums and locations remain to tell its story for future generations to study and learn from.
Indianapolis - The capital and most populous city in the state of Indiana. It's most famous for being the home of the Indy 500, a motor race considered to be the largest one-day sporting event in the world.
Dayton - Ohio's 6th largest city and the birthplace of aviation. Visit the Dayton Aviation National Historical Park, dedicated to the Wright Brothers and their contribution to our world of flight. A must-see, even for road trip devotees!
Columbus - The capital and most populous city in the state of Ohio. These days, the city is known for its innovative business scene and young, hip vibe.
Wayne National Forest - Started as a reforestation program, the forest now covers over 600 square miles, with plenty of hiking trails and scenic views to enjoy.
Appalachian Mountains - The second largest mountain range in the U.S, after the Rockies, the Appalachians contain countless beautiful peaks, forests and views, not to mention an abundance of wildlife.
Seneca Rocks - A striking and unusual cliff formation in the Appalachian Mountains, very popular with rock climbers.
Shenandoah National Park - A national park in Virginia, along the banks of the Shenandoah River, featuring wetlands, waterfalls and rocky peaks. The National Park is home to a hugely diverse range of wildlife due to its varied topography. You will need an Old Rag Day-Use Ticket if you are planning to visit the Old Rag Mountain. Please check the national park's website for details.
Massanutten Indoor WaterPark - not for every road tripper, but those traveling with families will be sure to enjoy a stop at this large, energetic aquatic park to break up the long drive to Washington DC.
Luray Caverns - A cave in Virginia, famous for its naturally beautiful geological features, especially its Great Stalactite Organ.
Manassas National Battlefield Park - Run by the National Park Service, this site in Virginia preserves the location of two prominent Civil War battlefield locations.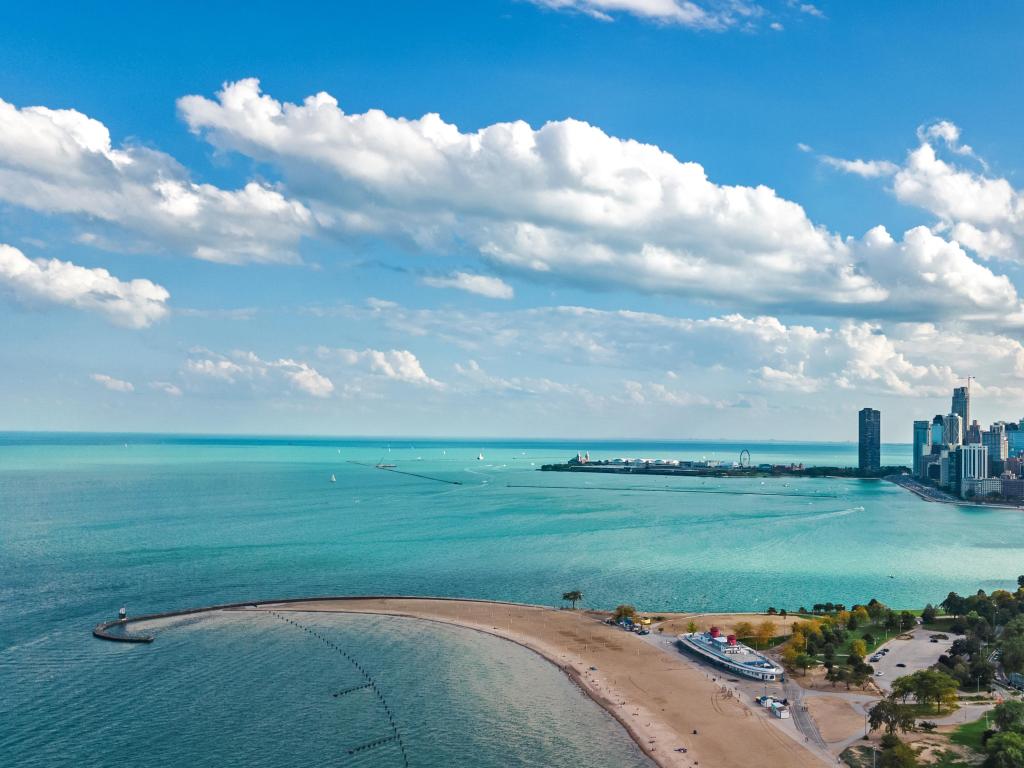 Best Time To Go On A Road Trip From Chicago To Washington DC
While you could do this sort of trip at any time of year, we would highly recommend taking it at some point between late spring and early fall.
Firstly, the National Parks and mountain roads we will be taking often have limited access or are closed completely during winter, so you may end up finding your route blocked if you go at this time of year. Even if they are open, they can be treacherous in bad conditions.
Let's also not forget the fact that Washington can be a bitterly cold city during the winter. With many of its famous attractions located outdoors, you can easily end up spending a lot less time than you would have liked at each one, in the rush to warm yourself back up!
If you make sure you take your trip when the weather is nice and warm, you can stroll through the mountains, parks and cities at your own pace, taking in everything you could possibly want to see.
You should expect crowding - and prices - to be higher during the peak summer months (June through September), especially in major cities. Washington DC also experiences sweltering, humid heat during July and August, which some may find physically uncomfortable.
On balance, we'd recommend doing this epic and varied trip in either May or September - October if at all possible. The weather during this time will be warm - even in the cooler mountainous areas - but without the oppressive heat and crowds when you reach your final destination.