Road Trip From Sydney To Port Macquarie
A road trip from Sydney to Port Macquarie is a classic east coast Australian adventure. Perfect for those with a thirst for discovery, this drive takes in some of the country's most stunning national parks, vibrant, cosmopolitan cities, and plenty of fascinating rural and coastal towns, that are rich in history, culture and charm.
The most popular route from Sydney to Port Macquarie is 395km, along the M1 and Pacific Highway, which takes 4 hours and 15 minutes of pure driving. Stop offs can include Palm Beach, Terrigal, Newcastle, Stockton Beach and Laurieton.
These are just the tip of the iceberg of all the awesome landmarks, attractions and places you can visit on this journey. So you'll want to keep reading until the end to find out more about the route itself; where to stop along the way; and the best time to take this great road trip.
How far is Sydney to Port Macquarie and how long will the road trip take?
When driving from Sydney to Port Macquarie most people take the M1 and then Pacific Highway route. This bounds the east coast of New South Wales all the way from the capital city, past the Central Coast and beyond into Northern NSW and Queensland.
If you are into beaches, and beautiful scenery, this drive provides plenty of opportunity to check out some of Australia's most pristine stretches of sand and notable surf spots.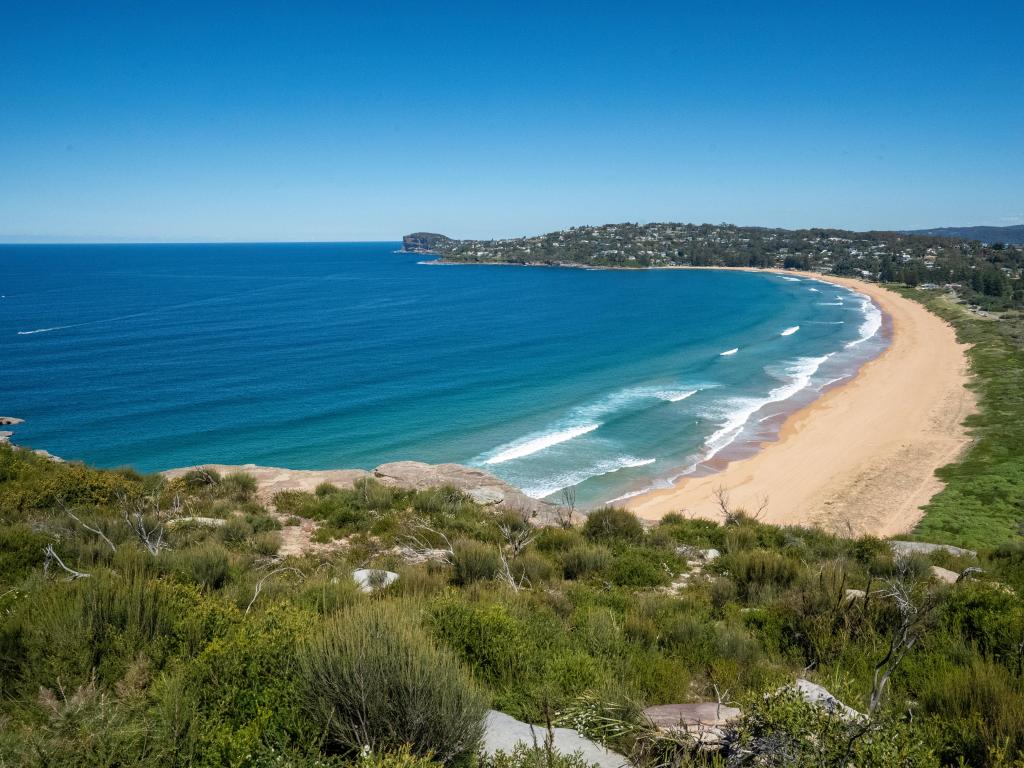 Non-stop, the route will take you about 4 hours and 15 minutes to drive the 395km distance. This means you could easily leave Sydney after breakfast and get into Port Macquarie in time for lunch.
But with so many fantastic places to visit along the way, why not take the opportunity to undertake the journey over a few days? Given all the wonderful things you will see, the extended journey time will be very much worth it.
Best road trip route from Sydney to Port Macquarie
A road trip from Sydney to Port Macquarie is a terrific drive that showcases incredibly scenic views and loads of fascinating places and attractions. It is a very easy drive to do, as it follows good quality, surfaced roads that are clearly signposted.
There are also plenty of opportunities for pit stops which will enable you to take a bathroom break, top up your fuel and grab some food too.
The M1/Pacific Highway Route
Most people who drive from Sydney to Port Macquarie do so on the M1 and Pacific Highway. Starting just north of the wonderful Harbour Bridge, the M1 will take you past a chain of sensational beach locations. Arguably the most well-known is Palm Beach, which acts as the fictional setting for Summer Bay in the famous Aussie soap opera Home & Away.
Other wonderful beaches you can check out include Terrigal, which features a huge expanse of pristine golden sand, as well as Nine Mile Beach, which is an awesome spot for fishing and 4-wheel-driving.
In addition, you will also be able to marvel at the magnificent sand dunes at the 32km long Stockton Beach, which are the largest moving sand dunes in the Southern Hemisphere. You will also be able to check out the fantastic kangaroos that splash around the surf every morning at sunrise in the Crowdy Bay National Park.
At pretty much all of these beach locations - and many more you could visit along the way - you will be able to enjoy a wide range of watersport activities. This includes swimming, surfing, kayaking, paddleboarding, sailboarding and wakeboarding. At many of them the sand is also wide enough for you to comfortably play beach cricket, football, touch rugby or volleyball as well.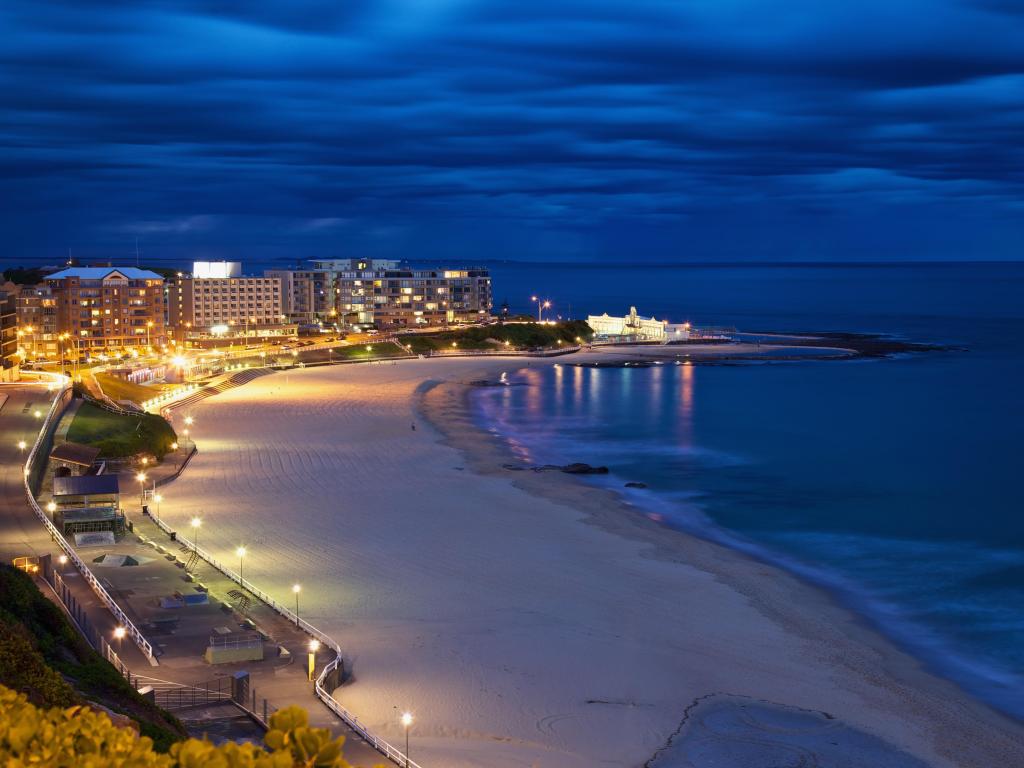 Best places to stop between Sydney and Port Macquarie
During your road trip from Sydney to Port Macquarie there are a number of places you can choose to stopover for a night or two. Some of our favourites include the following:
Discover the delights of Terrigal
Located on the Central Coast, Terrigal is known for its superb beach, idyllic lagoon and wonderful seaside vibe. As well as its broad, pristine stretch of golden sand, it also has a beautiful esplanade that is lined with Norfolk pines. This serves are the main drag for the town and houses a number of excellent cafes, restaurants, boutique shops and rooftop bars.
Tiarri Terrigal is an excellent choice of accommodation here. This relaxed and beachy hotel boasts a convenient location almost on the Terrigal Beach, which is about a 5-minute walk way.
You can choose between newly renovated 2 bedroom, 1 bedroom, studios, bedsitters and standard rooms depending on how many travelers are accompanying you. Some rooms face a beautiful garden and have private seating among the flowers. Some rooms have their own patio.
The hotel is a short walking distance from The Skillion, Erina Fair and Terrigal Esplanade. Avoca Beach is also a short drive away.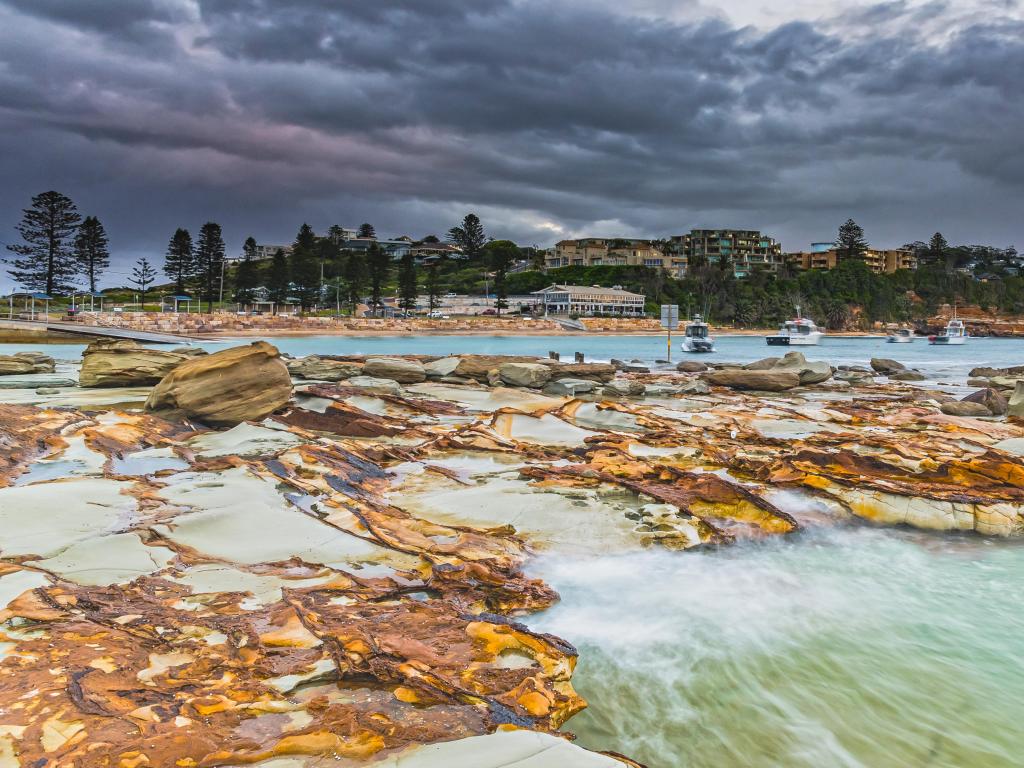 Explore the sand dunes of Stockton Beach
Stockton Beach is famous for its spectacular sand dunes. Covering over 4,200 hectares, of which some 1,800 is made up of forest, they also incorporate the largest moving coastal dunes in the Southern Hemisphere. In addition the beach also features the permanent shipwrecks of the Uralla and the MV Sygna.
This is a place you should definitely make the effort to visit in some length - there's plenty to see while you kick back, relax and enjoy the sand.
If you do decide to drop anchor at Stockton Beach, the Crystalbrook Kingsley is a fantastic choice for a pampered night's stay. Located in nearby Newcastle, this luxury five star hotel is just a short drive to the beach.
It is also close to other major attractions like the Newcastle Entertainment Centre, which is a major concert venue. There are also a couple of massive shopping centres, and all the city's best bars and restaurants, if you feel like heading for a night out. The hotel also has a convenient 24 hour front desk, which means you can check in at any time of the night or day.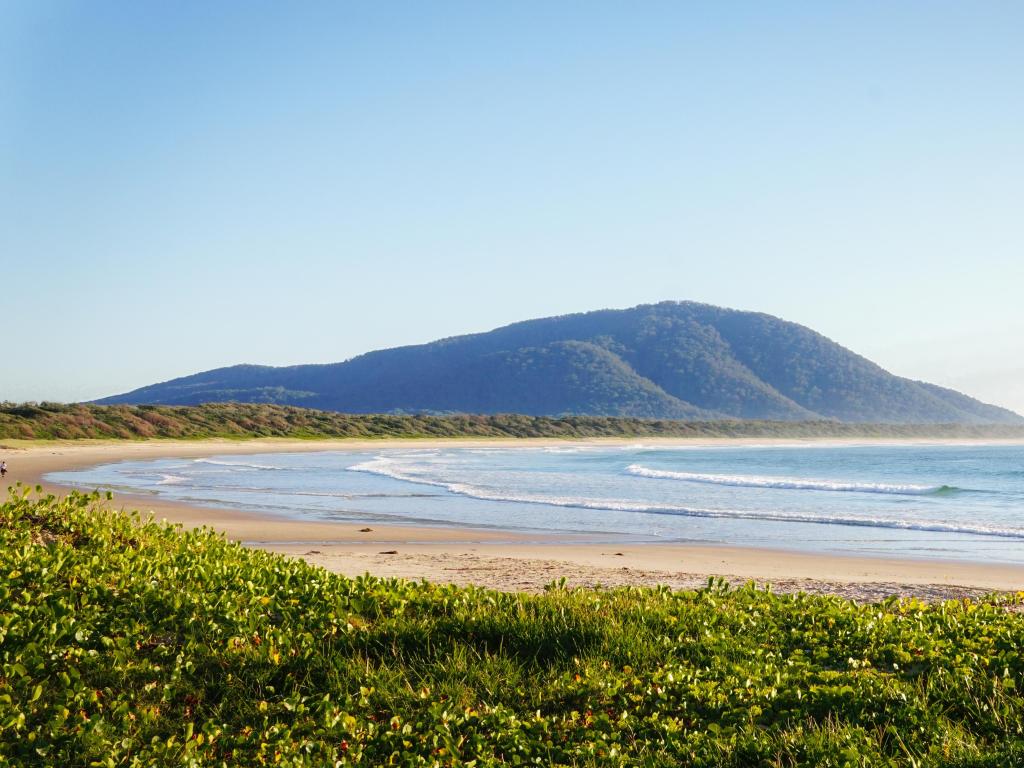 See Kangaroos at Crowdy Bay National Park
The Crowdy Bay National Park is one of the most wonderful national parks in the whole of New South Wales. Encompassing an immaculate sweep of coastline which runs along the northern tip of the Barrington Coast, it presents incredible scenic mountain and ocean views, as well as the opportunity to see kangaroos feeding and splashing around the surf, on uncrowded beaches, every morning at sunrise.
Obviously, you will have to get up early in the morning to see this particular spectacle, but this is well worth setting your alarm for, even after a long drive the day before.
We'd urge you to consider staying at the Diamond Beach Resort in nearby Diamond Head, which is just a 5 minute drive away from the national park. The hotel itself offers direct beach access, so you will be able to hit the surf whenever you feel like it. Also as it is set on 6 acres of tropical gardens, and has a fabulous swimming pool, it's a great place overall to relax in.
Things to see on a road trip from Sydney to Port Macquarie
On your drive from Sydney to Port Macquarie there are a host of fantastic places to visit and impressive sights to see.You might not have enough time to check them all out during your journey. But these are some of the main highlights you should most try and get to.
Palm Beach – Visit the iconic twin beaches that convey the setting of Summer Bay in the famous Australian soap opera Home and Away.
Ku-ring-gai Chase National Park - Boasting a beautiful scenic location on the Hawkesbury River and Pittwater, this national park features impressive flora and fauna, as well as numerous Aboriginal sites, and historically significant European places of interest. A great spot overall for picnics, boating, and fishing.
Terrigal – Immerse yourself in Terrigal's charming seaside vibe. Walk, swim or surf along its wonderful stretch of golden beach and enjoy lunch at one of the many cafes and restaurants that flank it's beautiful Norfolk Pine tree lined esplanade.
Lake Macquarie - Swim, fish, paddleboard or kayak at the Southern Hemisphere's largest coastal saltwater lake.
Hawk's Nest - Stunning seaside town that boasts a beautiful stretch of sand which is flanked by wild sand dunes. A popular destination for surfing, fishing, boating and water sports.
Stockton Beach – Check out the largest moving coastal dunes in the Southern Hemisphere, as well as the permanent shipwrecks of the Uralla and the MV Sygna.
Newcastle – Discover the delights of this lovely harbour city which is situated in the central-eastern part of the Sydney Basin. Be sure to walk the Bathers Way, a beautiful coastal walk that runs between Nobbys Beach and Merewether Beach.
Hunter Wetlands National Park - Fascinating wildlife sanctuary that is a family-friendly haven for walking, cycling, fishing and birdwatching.
Anna Bay - Enjoy beach fishing, surfing and exploring rock pools at this charming seaside town.
Wallingat National Park - Where the Pacific Ocean meets forest. This fabulous national park on the Mid North Coast of NSW features varied forest and swamp landscapes. It offers plenty of opportunities for hiking, birdwatching and camping.
Blueys Beach - Famous Pacific Palms surfing beach that offers stunning views across to Seal Rocks.
Crowdy Bay National Park – Marvel at the sight of kangaroos feeding and splashing around the surf every morning at sunrise, in one of Australia's most beautiful national parks.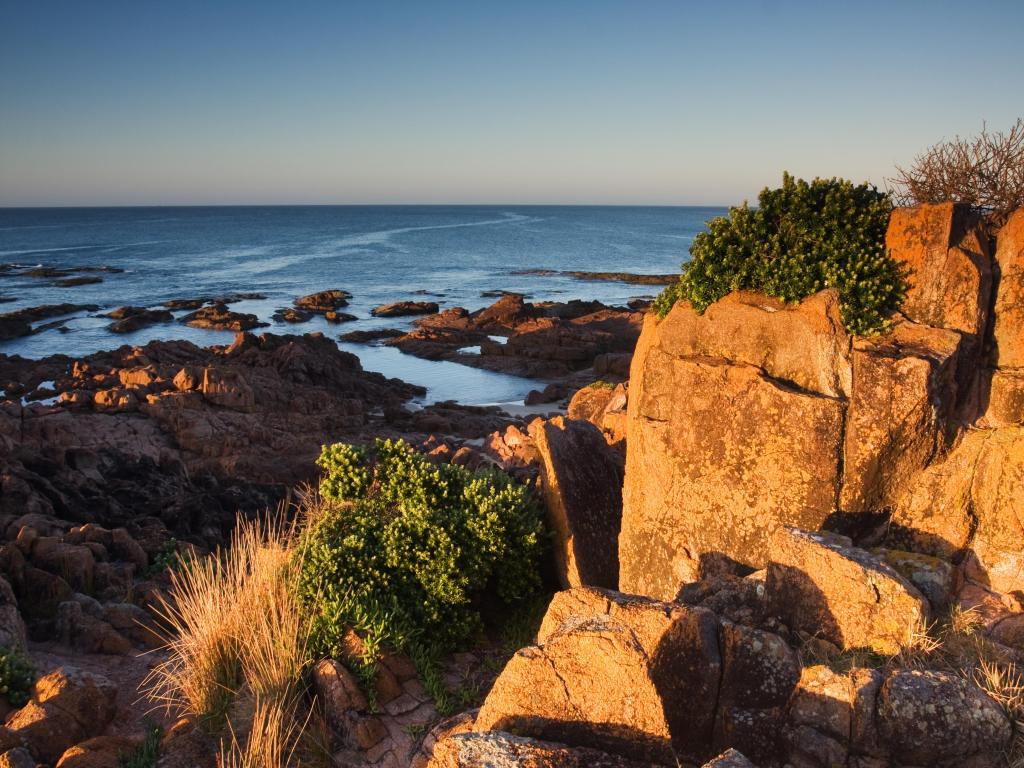 Best time to go on a road trip from Sydney to Port Macquarie
Driving from Sydney to Port Macquarie is a journey you can do all year round.
To make the most of the beaches, however, you should aim to do your toad trip between the months of February and April, or later in the year between September and November. These periods fall outside the realms of storm season and winter, so the beaches and weather should be at their best.
You will find traffic volumes and hotel prices will increase during the school holidays, summer months and at the weekend. So its worth being mindful of this, particularly if you are planning to visit a bigger town or city, or a notable tourist attraction.
Other than that you can begin your journey whenever you feel like it. Just be sure your vehicle has been fully serviced prior to embarking on the trip.