Road trip from Brisbane to Canberra
What could be better than heading out on the ultimate Australian road trip from Brisbane to Canberra? Whether you want to admire endless coastlines, beautiful national parks, award-winning vineyards, and some of the most iconic cities in New South Wales, this road trip has it all!
The 1,230 km road trip from Brisbane to Canberra will take 13 hours and 40 minutes to drive. Highlights en route are Gold Coast, Byron Bay, Coffs Harbour, Port Macquarie, Newcastle, Sydney, Inverell, Dubbo, Crowdy Bay National Park and Hunter Valley.
Few adventures will take you through such diverse landscapes and non-stop excitement as this drive from Brisbane to Canberra. Read on below to learn more about our recommended routes, top highlights, the best stopovers, and the best seasons to travel.
How far is Canberra from Brisbane, and how long will the road trip take?
Comparison of road trip routes between Brisbane and Canberra

| Route | Distance | Driving Time |
| --- | --- | --- |
| The Coastal Route | 1,230 km | 13 hours 40 minutes |
| The Inland Route | 1,270 km | 15 hours |
The Coastal Route from Brisbane to Canberra takes roughly 13 hours and 40 minutes to complete, covering 1,230 km as it meanders through coastal scenery.
The Inland Route offers a different perspective, stretching 1,270 km and taking approximately 15 hours without accounting for any detours you might want to make.
While the drive can be tackled in a day or two, there's a wealth of attractions and sights along the way. Therefore, we recommend taking 3-4 days to make this incredible journey.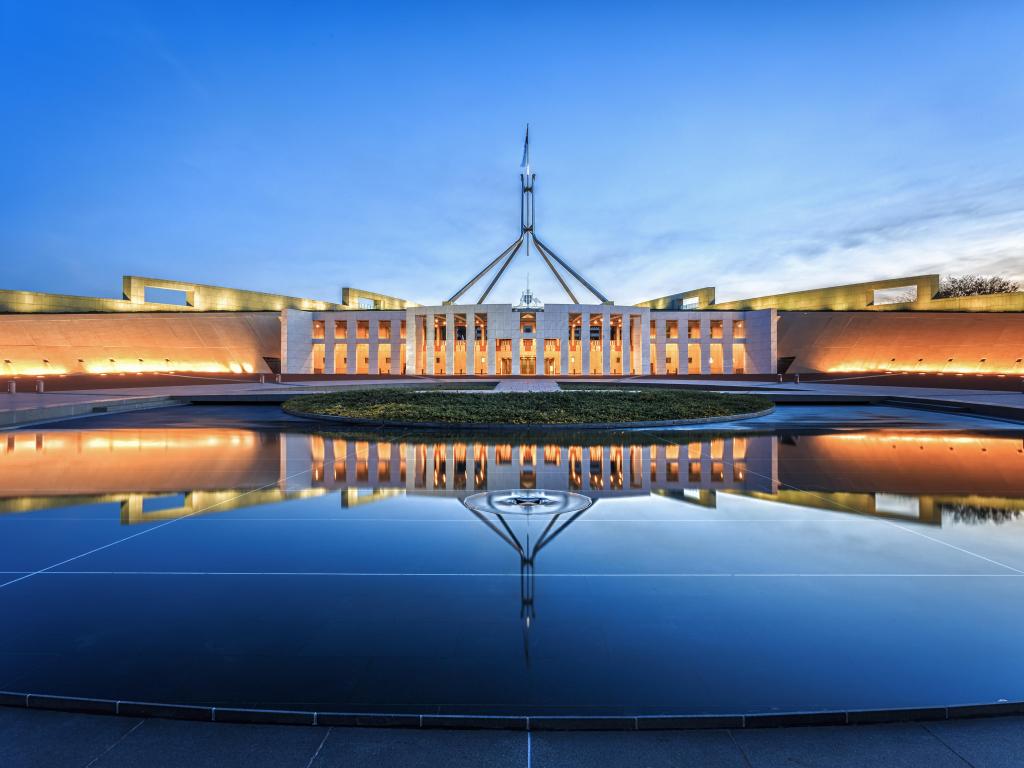 Best road trip route from Brisbane to Canberra
While both routes boast abundant natural wonders and attractions, the experiences they offer are quite different. Your route decision will depend on the Australian landscape and the types of adventures you're craving.
The Coastal Route takes you along Eastern Australia's renowned beaches. From the bustling energy of the Gold Coast, where non-stop nightlife mixes with surf culture, to the pristine stretches of sand in Byron Bay and Newcastle.
Along the route, there are natural wonders such as Mount Jerusalem National Park, with its dense sub-tropical rainforests, shimmering rivers, and cascading waterfalls.
And for an adventure off the beaten track, the rugged Blue Mountains National Park is well worth a visit. Here, you can see the lyrebird, the sturdy wombat, and other incredible species.
Of course, one of the crown jewels en route is Sydney, where iconic landmarks like the Sydney Opera House, Harbour Bridge, and the serene Royal Botanic Gardens await you.
If you're looking for landscapes with more forested national parks and historical lore, the Inland Route is a great alternative. Your drive through the heart of Australia will introduce you to the rugged beauty of the Sundown National Park and Mt Kaputar National Park.
As you head further, layers of history unfold in spots like Inverell Pioneer Village and Gilgandra Rural Museum. You will also drive through Dubbo on this route, where you can delve deeper into the history of the region.
Beyond history, you'll get a full dose of rugged Australian landscapes on this route. From the towering pillars of Sawn Rocks, the mysterious chambers of Wellington Caves, and the serene cascade of Hickeys Fall, you'll have endless adventure and wilderness exploration.
How to drive from Brisbane to Canberra
The map above shows our suggestions for the best road trip routes between Brisbane and Canberra. Keep reading for detailed descriptions of both routes, where to stay on either, and the best things to do on the way.
The Coastal Route
Begin your journey in Brisbane and make your way south on the M1 Pacific Motorway. Your first stop is the renowned Gold Coast, where you'll find the shimmering Surfers Paradise Beach and the Tamborine Rainforest Skywalk.
Continuing along the M1, you'll soon arrive in Byron Bay. Continue on to the Cape Byron Lighthouse, the most easterly point of the Australian mainland. Nestled nearby, take a drive to Mount Jerusalem National Park to explore the rainforests and scenic views.
Drive further south to the coastal beauty of Broadwater National Park and Bundjalung National Park. Soon, you'll reach Coffs Harbour, where the Butterfly House and Solitary Islands Marine Park await.
From here, proceed to Port Macquarie. Nearby, the Sea Acres Rainforest Centre offers a mesmerising encounter with nature.
Make your way towards Newcastle on the M1, and take a moment to walk the Newcastle Memorial Walk with its incredible ocean views. Along the way, consider a slight detour to the hinterlands to taste the exquisite offerings of Pepper Tree Wines in Hunter Valley.
The next leg brings you into Sydney, where the iconic Sydney Opera House awaits alongside the dazzling Sydney Harbour. From Sydney, travel southwest and make a detour to the Blue Mountains National Park.
Finally, continue your journey to Canberra, one of Australia's most beautiful cities.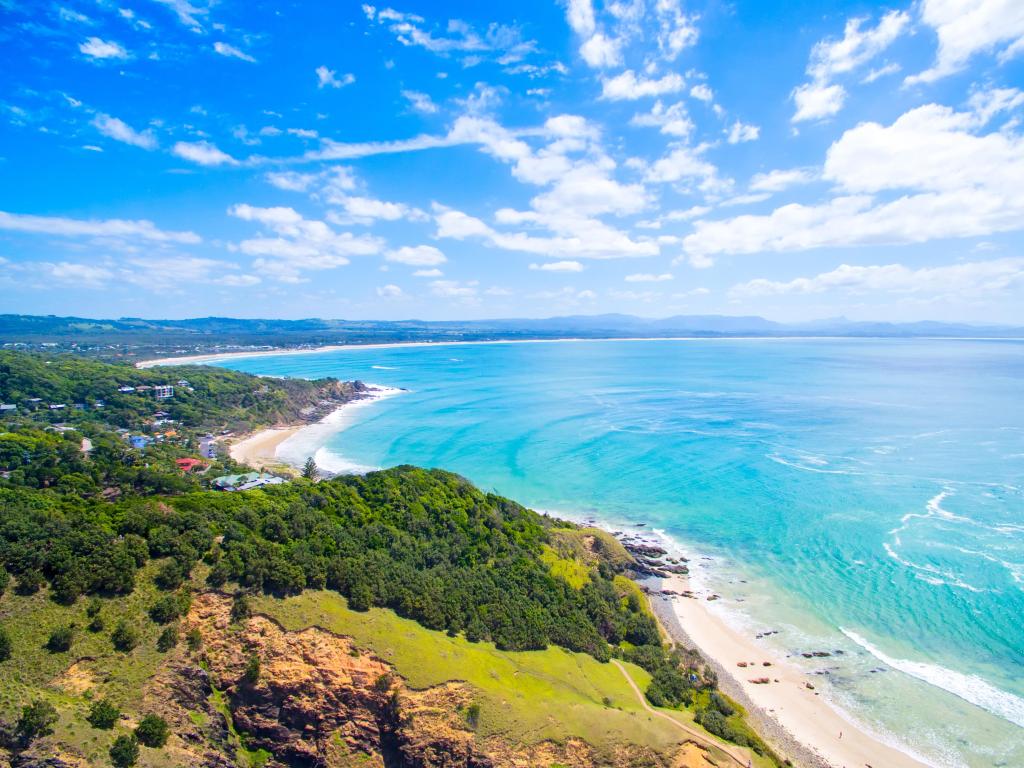 The Inland Route
Begin your drive in Brisbane, and head southwest on the Cunningham Highway. Your first notable stop is Warwick, where you can admire the local artistry at the Warwick Art Gallery.
Then, continue on to Stanthorpe and prepare to be surrounded by nature's beauty as you approach the Sundown National Park, just a short detour away.
Following the A15, drive south to Glen Innes, an area rich in history and home to the mysterious Australian Standing Stones. As you continue your journey towards Inverell, check out the Inverell Pioneer Village.
Head west and make a pitstop at the captivating Sawn Rocks in Mt Kaputar National Park. Continue on the Kamilaroi Highway to the Sandstone Caves.
On your way to Dubbo, make a short detour and visit the beautiful Siding Spring Observatory near the Warrumbungle National Park. Moving south from here, stop by the Gilgandra Rural Museum for a touch of local heritage, followed by a visit to the Wellington Caves.
Your route then takes you into Dubbo and then towards Cowra on the Lachlan Valley Way, where the peaceful Cowra Japanese Garden offers you a peaceful escape.
Finally, you will approach the heart of the nation, Canberra, where you'll enjoy mountains, vineyards, and non-stop entertainment.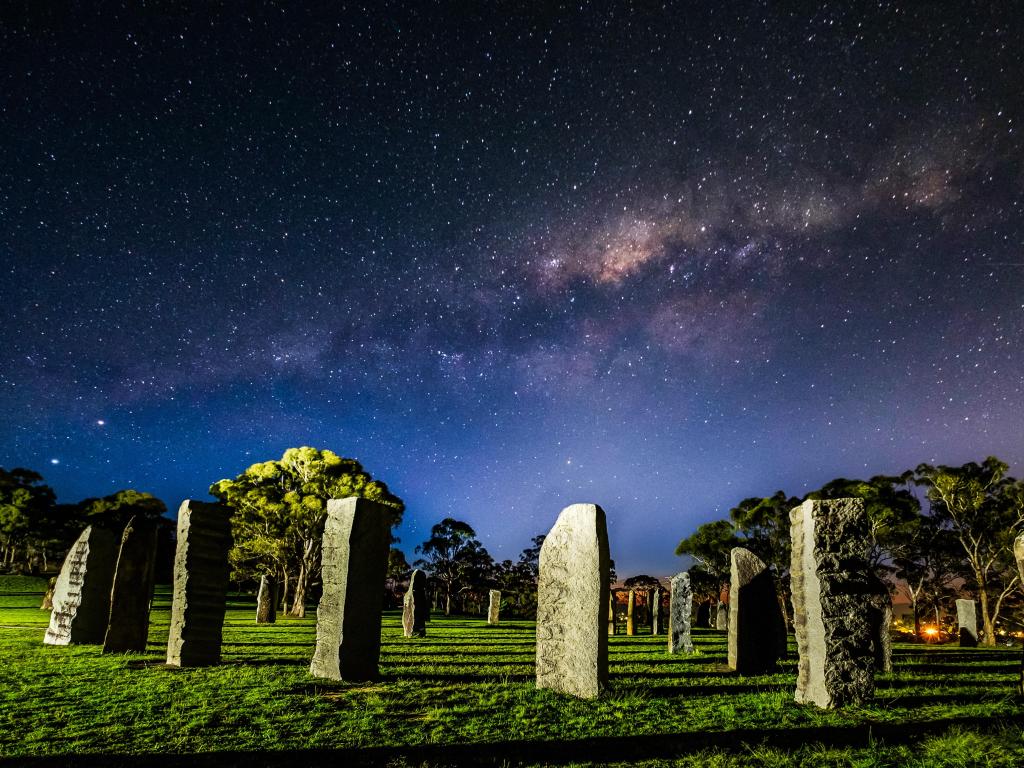 Best places to stop between Brisbane and Canberra
There's a lot to see and do when driving from Brisbane to Canberra. To make the most out of all these highlights, we recommend staying the night at one of the incredible destinations below.
A coastal paradise in Port Macquarie
Port Macquarie is the ideal stop on the Coastal Route, about 6 hours and 20 minutes into the drive. This charming coastal town has beautiful beaches and a delightful blend of nature and history that will captivate any traveller.
The city is renowned for its sun-kissed beaches and the vast array of activities they offer. Whether you're in the mood for a gentle beach stroll, wildlife watching, or diving into the area's rich culture, Port Macquarie will be an unforgettable experience.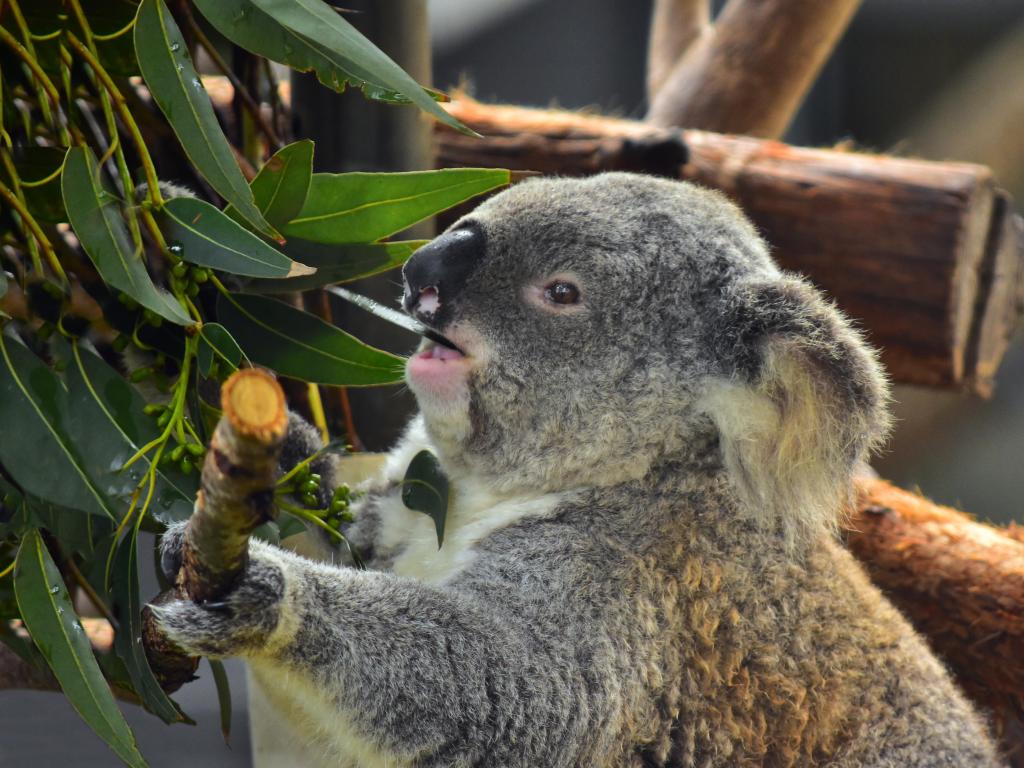 A must-visit is the Sea Acres National Park, a sanctuary of serene beauty. Afterwards, head to the historic Tacking Point Lighthouse and venture to its base or climb to the top for breathtaking panoramic views of the surrounding seascape.
Port Macquarie is renowned for its koala population. With both the Billabong Zoo showcasing diverse wildlife and the dedicated Koala Hospital, this city offers unique glimpses into the life of Australia's iconic marsupial.
While in Port Macquarie, we recommend making the Sandcastle Apartments your comfortable home-away-from-home. Perfectly positioned close to the city centre, these apartments offer expansive sea views from their spacious terraces.
Nearby attractions include the Town Beach, just 50 metres from the hotel, perfect for morning or evening relaxation or water sports. The Port Macquarie Museum, roughly a kilometre away, is another must-see attraction.
When you are ready for dinner, the venue's award-winning restaurant serves delicious modern Australian cuisine. We highly recommend making a reservation.
A charming rural stay in Inverell
Inverell is the perfect stop on the Inland Route, about 5 hours and 10 minutes into your journey. This historic town, located approximately a third of the way on this route, has a rich history and preserved culture for you to experience.
This significant rural service hub has been long regarded for its deep historical roots, best preserved in the Inverell Pioneer Village.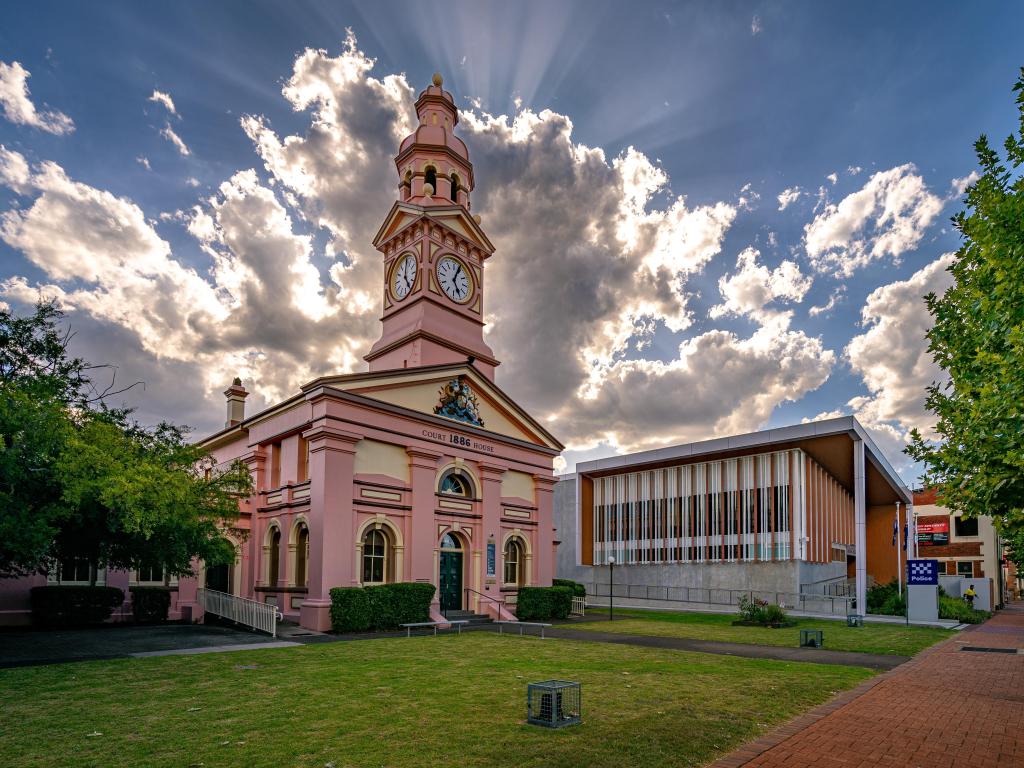 The Inverell Art Gallery is another must for visitors. It offers a contemporary outlet for various artists, both local and visiting.
For your stay in Inverell, we recommend staying at the charming Oxford on Otho. This central, historic hotel promises both luxury and nostalgia. Its modern rooms, refurbished to perfection, offer pure comfort after your long drive.
Some rooms even come with delightful balconies overlooking Otho Street. Its central location ensures you're never far from the best attractions and dining options in Inverell.
In the vicinity of the hotel, the Macintyre River and its accompanying riverwalk make for the perfect morning or evening stroll. The Inverell Presbyterian Church is also worth a visit, located a mere half a kilometre from the hotel.
Where to stay when you reach Canberra
Canberra, the capital city of Australia, is the perfect place to experience the nation's history and rich culture. From the architectural gem of the Parliamentary House to the nature trails outside the city, Canberra has it all.
For the ultimate look at its history, the National Museum of Australia should be the first stop. You'll learn about the nation's social history, indigenous cultures, and iconic moments here.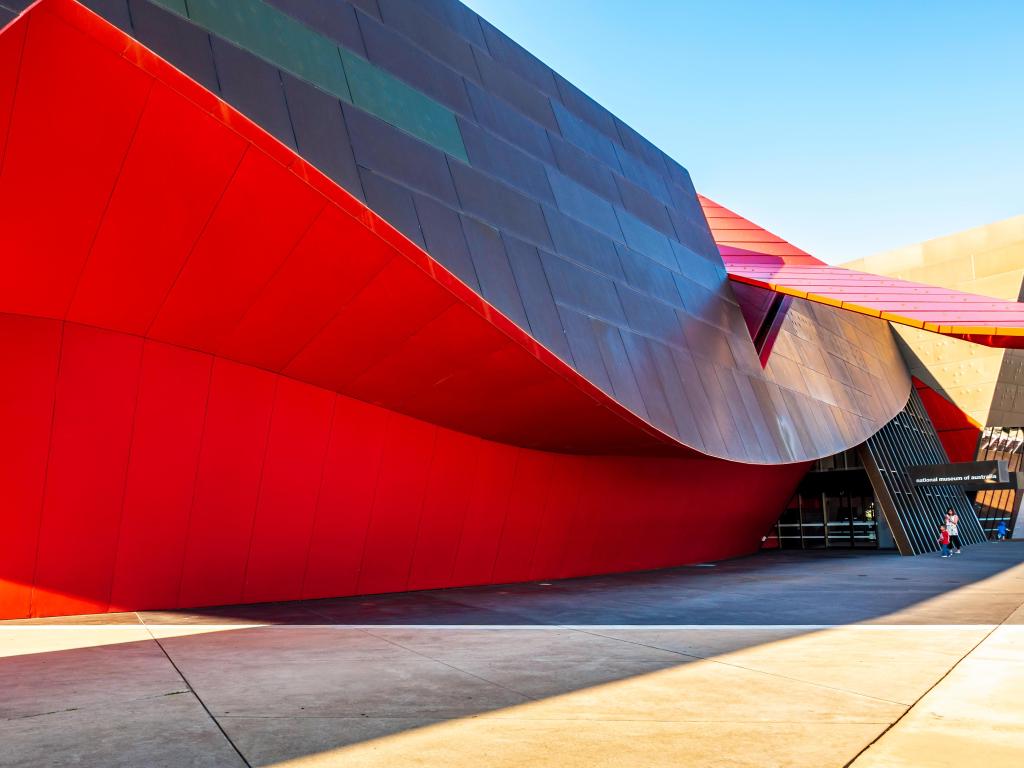 Nearby the city are some of the country's most celebrated wineries. Take a drive and visit the beautiful spaces, or enjoy a glass at one of the award-winning restaurants and bars in the city centre.
If you're looking for the perfect stay in Canberra, look no further than the East Hotel and Apartments. Nestled in a prime central location, this highly rated and luxurious hotel boasts spacious rooms and apartments, with both comfort and style in mind.
Begin your mornings with the hotel's delightful breakfast at one of the two in-house restaurants. For dinner, these restaurants are also incredible and hugely popular.
In the evening, the hotel's lounge area provides the perfect setting to hang out and relax. And if you're itching to explore Canberra at your own pace, the hotel offers bicycles for hire so you can explore the city at your own pace.
Things to see on a road trip from Brisbane to Canberra
The road trip from Brisbane to Canberra is full of memorable experiences and beautiful sights. To help you plan your ultimate road trip, we've listed our top highlights and destinations below.
Coastal Route
Tamborine Rainforest Skywalk - Traverse a canopy walkway in Queensland's lush hinterland, offering visitors panoramic rainforest views and a unique bird's-eye perspective.
Surfers Paradise Beach, Gold Coast - This iconic beach boasts golden sands and world-class surfing conditions, making it a prime destination for beach lovers and surf enthusiasts alike.
Currumbin Wildlife Sanctuary - Encounter Australian wildlife up close, from cuddly koalas to colourful birds, in this heritage-listed zoological garden.
Mount Jerusalem National Park - Dive into subtropical rainforests dotted with waterfalls and crystal-clear creeks in this pristine protected area.
Cape Byron Lighthouse - Standing tall on Australia's easternmost point, this lighthouse offers sweeping ocean views and a glimpse into maritime history.
Broadwater National Park - Explore diverse habitats from coastal heath to lush rainforests in this ecological haven, home to several threatened species.
Bundjalung National Park - From pristine beaches to freshwater lagoons, this park offers a rich mix of landscapes and cultural heritage.
Solitary Islands Marine Park - Discover a vibrant blend of tropical and temperate marine life in these protected waters, ideal for snorkelling and diving.
Coffs Harbour Butterfly House - Step into a tropical habitat where hundreds of colourful butterflies flutter freely around you.
Captain Cook Lookout - Perched high, this lookout offers breathtaking views of the coastline and surrounding landscapes.
Sea Acres Rainforest Centre - Delve deep into a subtropical rainforest, learning about its ecosystem through interactive displays and guided walks.
Crowdy Bay National Park - Marvel at dramatic coastal cliffs, unique rock formations, and serene beaches in this nature lover's paradise.
Bulahdelah Mountain Aboriginal Place - A significant site for the Worimi people, offering insights into Indigenous Australian culture and heritage.
Pepper Tree Wines - Sample exquisite wines amidst scenic vineyards, capturing the essence of the Hunter Valley wine region.
Newcastle Memorial Walk - Commemorate ANZAC's legacy on this coastal walkway, surrounded by panoramic views of the Pacific Ocean.
Blue Mountains National Park - Experience majestic waterfalls, deep canyons, and vast eucalyptus forests in this UNESCO World Heritage site.
Sydney Opera House - This architectural marvel, nestled by Sydney Harbour, stands as an iconic symbol of Australia's artistic legacy.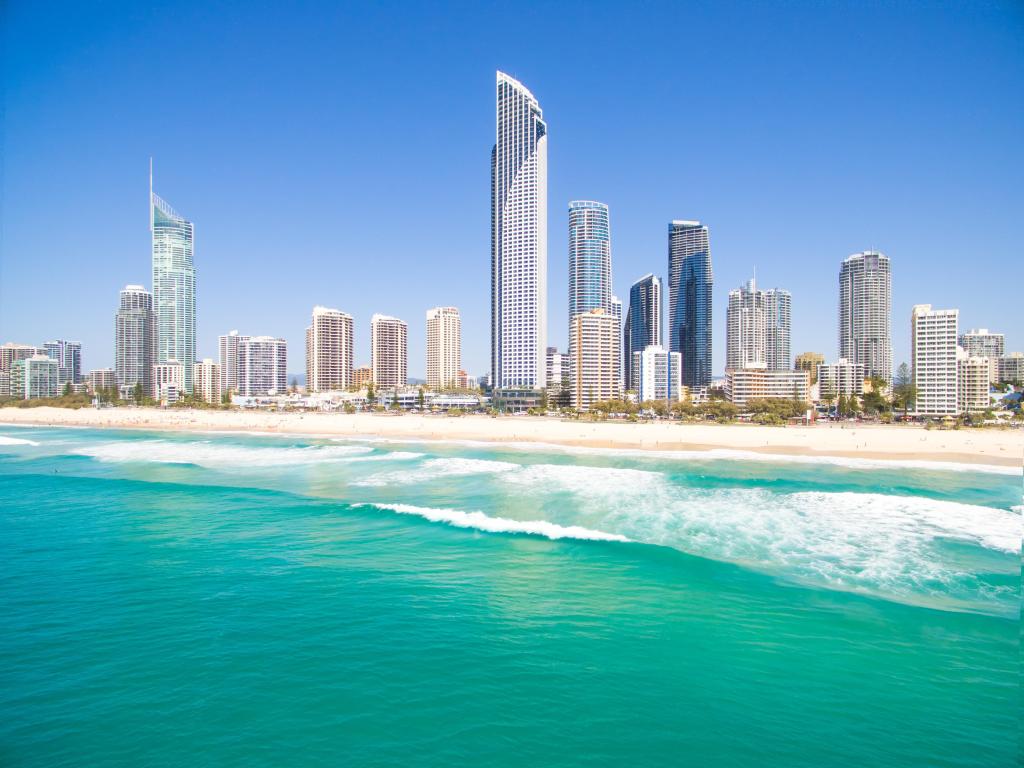 Inland Route
Warwick Art Gallery - Revel in a dynamic range of contemporary artworks, celebrating both local and national artists.
Sundown National Park - Witness rugged wilderness landscapes, steep gorges, and wildflower displays in this remote nature reserve.
Washpool National Park - Traverse ancient rainforests and discover a rich biodiversity in this World Heritage-listed park.
Australian Standing Stones - Immerse yourself in Celtic traditions as you walk among these iconic stone arrangements in Glen Innes.
Inverell Pioneer Village - Step back in time and experience Australian history in this faithfully recreated village setting.
Ancient Geological Site Glacial Area - Explore remnants from the Earth's last Ice Age, showcasing unique rock formations and fossils.
Sawn Rocks - Marvel at these remarkable hexagonal rock pillars, reminiscent of organ pipes, formed from volcanic activity.
Mt Kaputar National Park - Dominated by an extinct volcano, this park offers diverse plant and animal life and spectacular views.
Sandstone Caves - Check out these series of majestic caves, revealing insights into Indigenous Australian art and history.
Siding Spring Observatory - Gaze at the stars from Australia's premier optical and infrared observatory, nestled amidst the Warrumbungle mountains.
Warrumbungle National Park - Make sure to visit this dramatic landscape of craggy peaks, domes, and spires in this dark sky park.
Hickeys Fall - A hidden gem where cascading waters plunge into a serene pool, surrounded by lush vegetation.
Gilgandra Rural Museum - Dive into Australia's rural history, with exhibits ranging from vintage machinery to household items.
Wellington Caves - Wander through impressive limestone formations in these ancient caves, unveiling secrets of the underground world.
Age of Fishes Museum - Discover a fascinating collection of fossilised fish, showcasing Earth's evolutionary journey.
Cowra Japanese Garden - Experience total peace in this meticulously designed garden, symbolising the cultural ties between Cowra and Japan.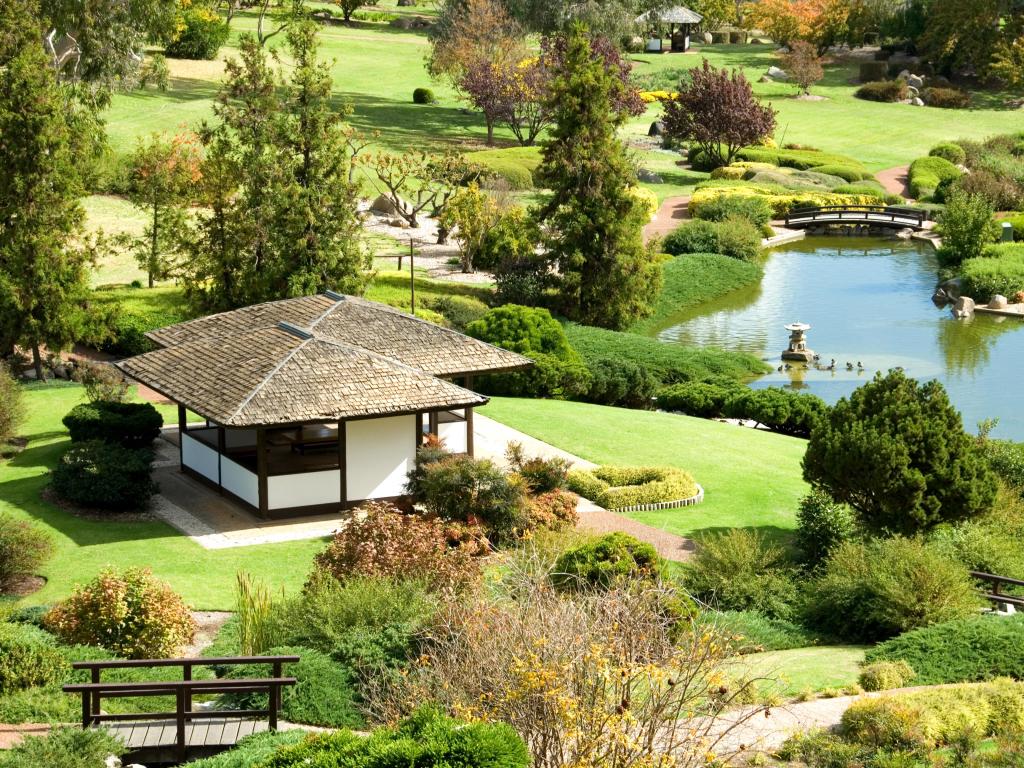 Best time to go on a road trip from Brisbane to Canberra
The drive from Brisbane to Canberra can be a thrilling adventure, with each season offering its own unique appeal.
The weather during the entire journey remains mild and pleasant for most of the year, aside from the hot temperatures of summer. National parks along this route are open year-round, and the ocean stays warm for most of the year.
Spring in this area is mild and pleasant, with temperatures ranging from 15 to 25 degrees Celsius. If you're taking the Coastal Route during these months, expect waterfront views and clear skies.
Summer in Australia is typically warm to hot, with temperatures ranging from 20 to 35 degrees. Keep in mind that traffic around Sydney may intensify because of holidaymakers.
Events like the National Multicultural Festival in February or the Canberra Balloon Spectacular in March will add to your experience.
Autumn, with temperatures hovering between 10 to 25 degrees, offers a crisp yet comfortable climate. Opting for the Inland Route during this season, you'll get the chance to see beautiful fall colours.
Fall is a great time to travel, with the Australian Celtic Festival in May and plenty of wine harvest events around Canberra. It's also a prime time for music lovers to visit the Byron Bay Bluesfest in March.
Winter brings cooler temperatures, ranging from 5 to 15 degrees. This season is ideal for those who prefer a chill in the air and fewer crowds. While the Canberra region might get a light snow, it seldom affects driving conditions.
The potential heavy rains on the Inland Route could make for some tough driving conditions, so always check the weather before setting out. If the weather is nice, the Dubbo Jazz Festival in August is an outstanding event during this season.
There really is so much to see and do throughout the year in eastern Australia. No matter when you travel, you'll have the road trip of a lifetime.