Road Trip from Chicago to Myrtle Beach, SC
For when you need a break from the windy city, the road trip from Chicago to Myrtle Beach offers plenty to revitalize you, from the majestic Blue Ridge Mountains and the shimmering Atlantic Ocean to iconic cities, wooded wonderlands and quirky rural hamlets. This trip has it all!
The 995-mile road trip from Chicago to Myrtle Beach takes over 16 hours to drive. Key stops include Louisville, Nashville, Columbus, Knoxville and Asheville as well Wayne National Forest, Mammoth Cave, Camp Creek State Park and Shunkawauken Falls.
To help you plan your trip we've set out the best routes and places to stop overnight, as well as our favorite things to see along the way and the best time of year to make the trip from Chicago to Myrtle Beach.
How far is Myrtle Beach from Chicago, and how long will the road trip take?
Comparison of road trip routes between Chicago and Myrtle Beach

| Route | Distance | Driving Time |
| --- | --- | --- |
| The Nashville Route | 1,095 miles | 17 hours 30 minutes |
| The Appalachian Route | 995 miles | 16 hours 35 minutes |
The road trip from Chicago to Myrtle Beach can be tackled in a number of ways. We're going to recommend two routes that you can decide between. The quickest of the two takes you via West Virginia and spans a distance of 995 miles and around 16 hours and 35 minutes to drive.
A longer route via Nashville is further at 1,095 miles and takes 17 hours and 30 minutes to drive. Both drive times don't include any stops along the way, which you will definitely need on a road trip of this length.
We'd recommend taking a minimum of between three and four days to complete this trip. Not only will you be able to include a couple of great overnight stops along the way, but you'll also get to enjoy those fantastic views and iconic cities.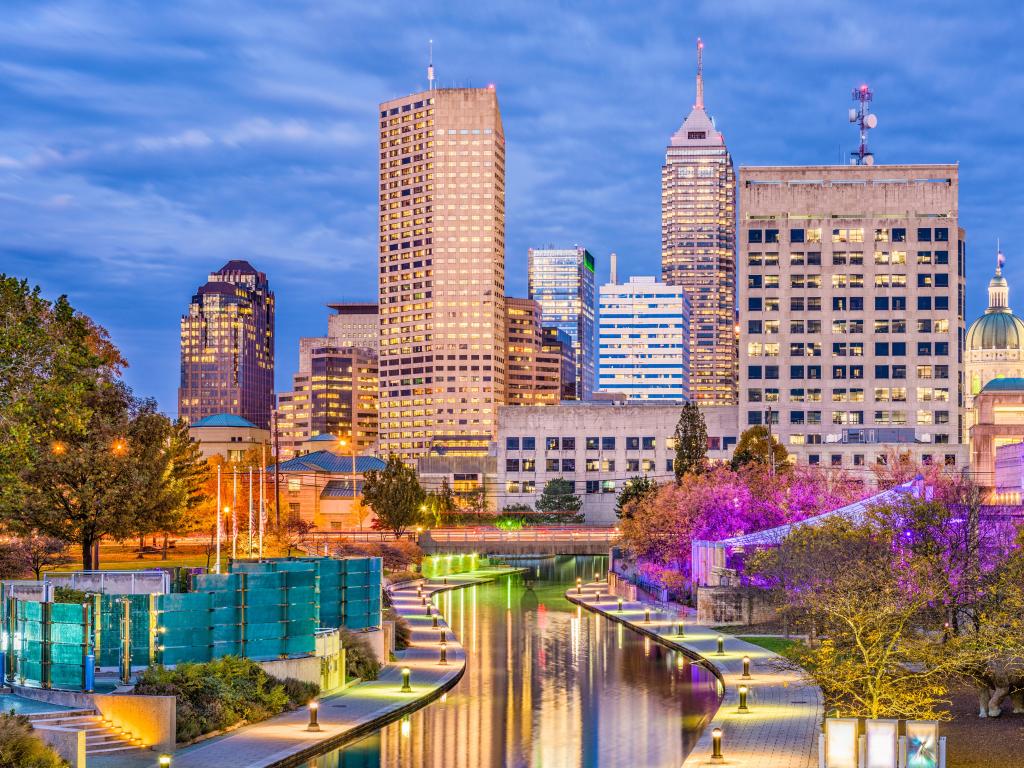 Best road trip route from Chicago to Myrtle Beach
There's no "best" route between Chicago and Myrtle Beach, instead, there are two different but equally fascinating trips you can take, depending on what's on your bucket list.
Our Nashville Route, as well as taking you to the city it's named after, offers a great balance of verdant scenery and culturally vibrant cities. As well as taking you through quaint cities for those who want to enjoy a trip on the quieter side of life, you'll still get plenty of major attractions.
While it's the longer of the two routes, you'll be taken through Kentucky, Tennessee, North and South Carolina, taking in the splendor of Asheville, past the Mammoth Cave and plenty of stunning forests before arriving at Myrtle Beach.
Beginning similarly to the Nashville Route, our alternative option diverges after Indianapolis, taking you through the heart of Appalachia and past several key points of interest for aviation, geological, civil and women's rights history.
There are plenty of forests, parks, and waterfalls along the way to dazzle the road tripper who is more drawn to inspiring scenery and a chance to meander through the Virginia mountains. Although this option is shorter, it passes less well-known cities.
The Nashville Route
Begin in Chicago on Lake Michigan and follow Interstate 90 (I-90) to Exit 17 where you'll take Interstate 65 (I-65) South through several towns before arriving at Indianapolis, the capital of Indiana.
After exploring the city, continue south on I-65, making a stop to visit nearby Big Oaks National Wildlife Refuge to stretch your legs. Continue south and you'll soon arrive in Louisville, another great city to enjoy.
Leave on I-65, passing by Horse Cave until you reach Exit 18 which you can take for a quick detour to explore Mammoth Cave, a fascinating cave of natural, geological and historical significance.
Rejoin I-65 south and follow the road to Nashville, the capital of country music. This is a great option for an overnight rest since there's an abundance of local attractions, as well as fantastic live music to enjoy.
When you leave Nashville, you'll need to take Interstate 40 (I-40) heading east through several towns, passing alongside the Catoosa Wildlife Management Area before arriving at Knoxville, still in the state of Tennessee.
The next stretch is incredibly scenic as you continue on I-40 through Cherokee National Forest and close to Great Smoky Mountains National Park. Take Exit 46B to Asheville, a beautiful town in North Carolina surrounded by stunning scenery and a great rest option.
Join Interstate 26 (I-26) East, driving past Flat Rock and crossing into South Carolina. Continue heading east through Francis Marion & Sumter National Forests before arriving at Columbia.
Leave the city on Interstate 20 (I-20) heading east before taking Exit 141A to join Interstate 95 (I-95) and then Exit 170 to join US-76, Highway 501 and US-501 south. Continue on this road until you reach beautiful Myrtle Beach.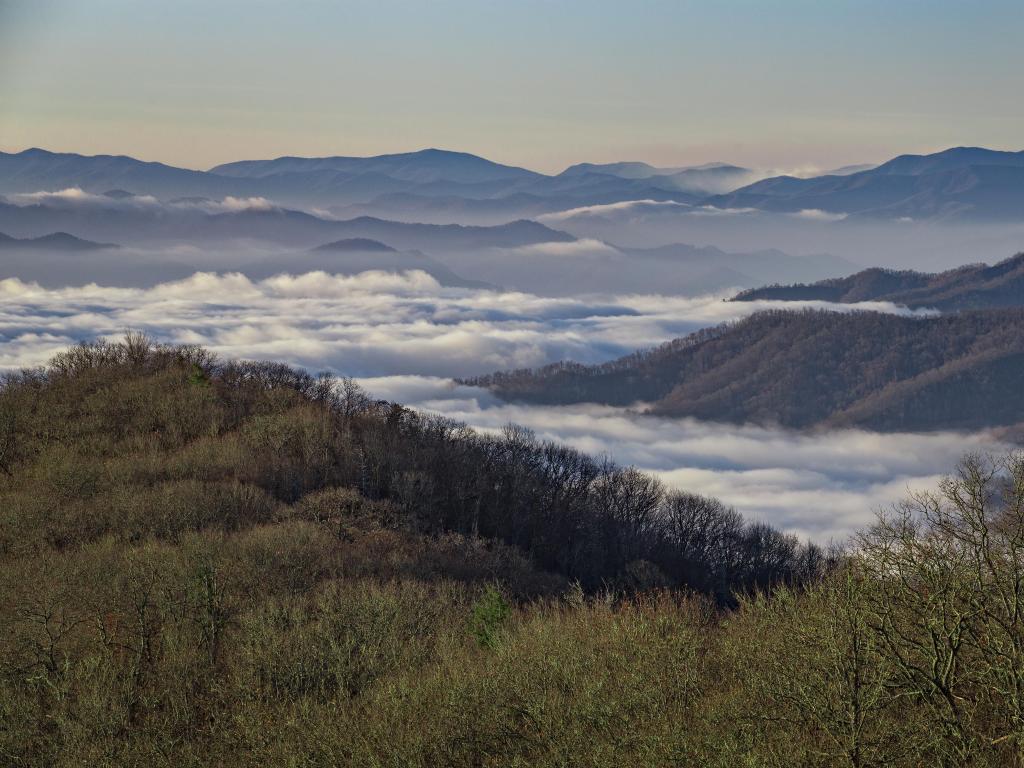 The Appalachian Route
Our alternative route follows the same Interstate out of Chicago, following I-65 through Lafayette and to the city of Indianapolis in the state of Indiana. However, this is where our two routes differ. Instead of following I-65 south, you'll leave the city on Interstate 70 (I-70) East.
Continue on I-70 before taking Exit 33A to join Interstate 75 (I-75) South to make a quick visit to Wright Brother National Museum, a great attraction for history buffs.
Rejoin I-70 east towards Columbus, the capital city of Ohio. Discover great museums, botanical gardens and energy nightlife. From here, take US-33 east, passing through Wayne National Forest, a great place for a hike or picnic.
Continue to Pomeroy, where you'll enter West Virginia on Interstate 77 (I-77) still heading south. At Charleston you'll switch to Interstate 64 (I-64) before taking Exit 44 to make a stop at Beckley, a great popular Appalachian attraction to see some of the famed coal mines.
Next take I-77 to Exit 52 where you'll take VA-42, passing Big Walker Lookout before merging with I81 to exit 81. Rejoin I-77 south to Round Peak. Take Interstate 74 (I-74) for a short stretch before continuing on US-52.
At exit 109A follow US-421 and then I-40, making a stop at the International Civil Rights Center & Museum in Greensboro. Join I-73 before merging with I-74 to Exit 319. Continue on NC-38 and then US-501 south.
Follow this road the rest of the way to your final destination, making a quick stop at Waccamaw National Wildlife Refuge before reaching Myrtle Beach.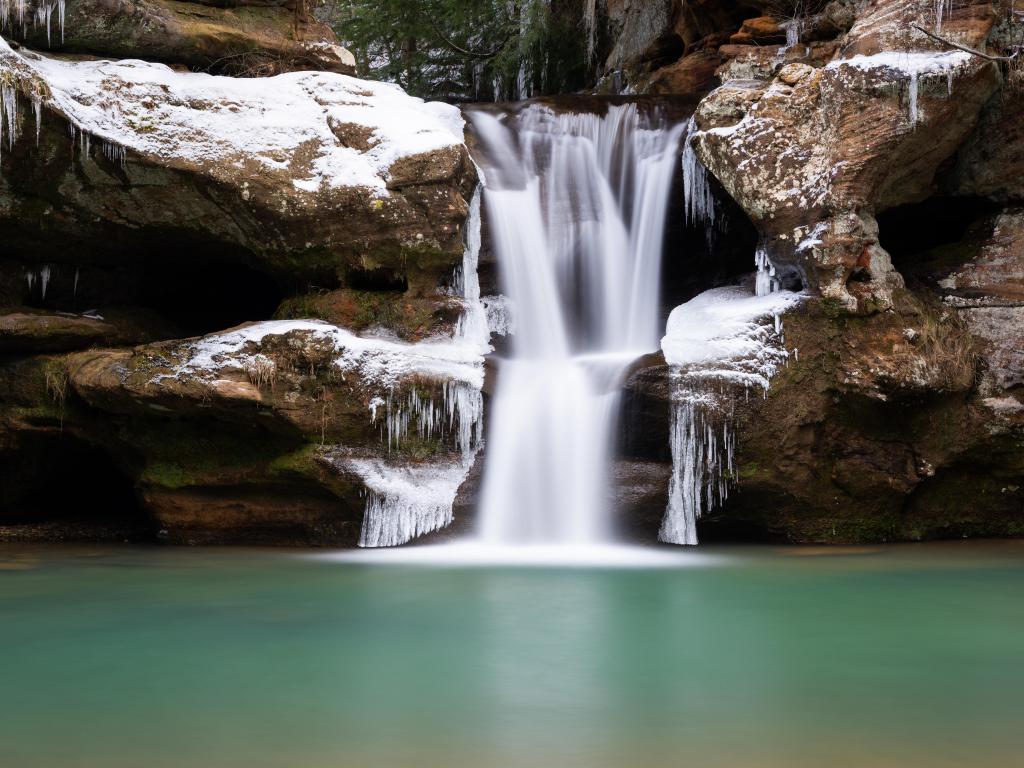 Best places to stop between Chicago and Myrtle Beach
The road trip between Chicago and Myrtle Beach is best enjoyed over several days. That way you can explore the stunning mountains, cities and beaches along the way while staying well rested.
Of all the great hotels you'll pass, here are a few of our favorite places that you might want to consider.
Explore the caves at Park City
Despite not actually being on the Nashville Route, a stopover at Park City in Kentucky offers such a fantastic location for further exploring, that we simply had to recommend it.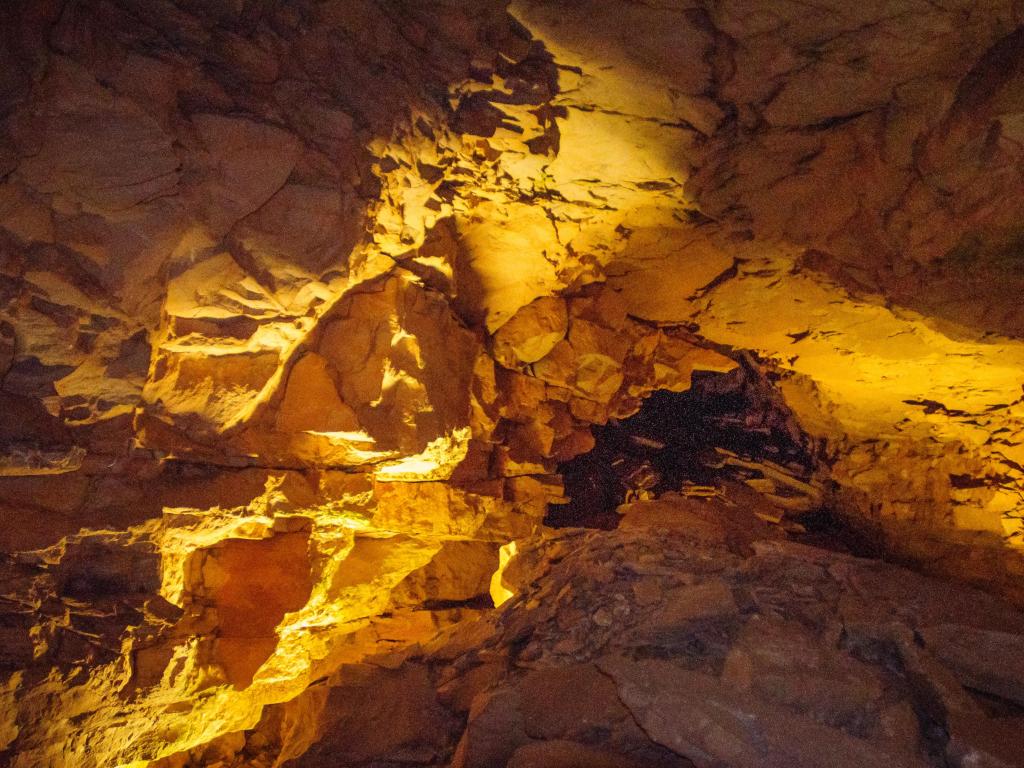 At 6 hours and 30 minutes from Chicago, and just a few additional miles off your chosen route, the pristine location, unique accommodation, and chance to explore Mammoth Caves before the second day of driving make this tiny "city" an unforgettable overnight stay.
Known as the gateway to the largest cave system in the US, it's not surprising that there's a great deal of subterranean attractions to enjoy, including the well-known Mammoth Caves and the lesser-known (and privately operated) Diamond Caverns and Crystal Onyx Cave.
An ideal resort in this part of Kentucky is the Grand Victorian Inn. This charming hotel, rich with history, is just a 15 minute drive from the entrance of Mammoth Cave National Park, so it will be easy to explore this UNESCO World Heritage Site for a few hours.
There's also free onsite parking, beautiful gardens surrounding the hotel and an American or vegetarian breakfast on offer. This quirky hotel is is a great place to relax before the next part of your journey. Though be sure to book in advance as there are limited rooms available.
A luxury stop in Asheville
Given the length of the Nashville Route, you'll undoubtedly want at least two overnight stops en route to your destination. Asheville, which is located just a six-hour drive to Myrtle Beach, is a perfect base for your second stop.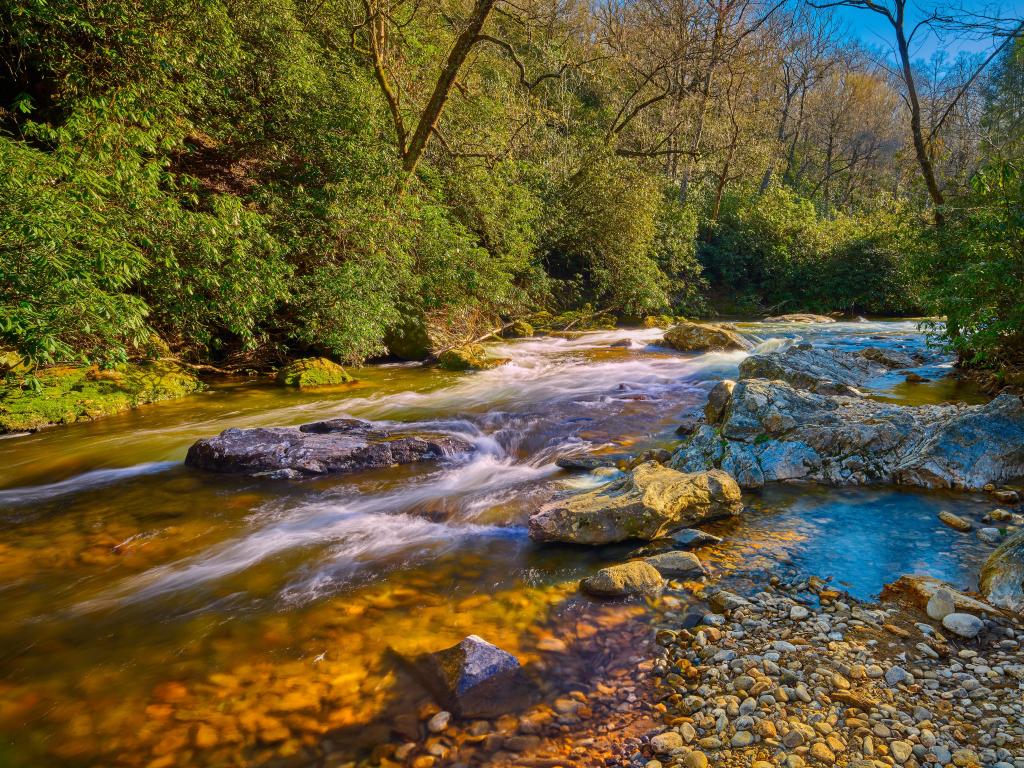 This small city has a strong draw for people from all walks of life, it is also an approximate mid-way point between Mammoth Caves and Myrtle Beach nestled in the Blue Ridge Mountains.
Situated along the French Broad River and surrounded by hills, Asheville oozes charm. Known for its vibrant local culture, it's also home to the sprawling and historic Biltmore estate, the eclectic Folk Art Museum and endless breweries, including the famed New Belgium Brewing Company.
If you have a little extra time here and love the outdoors, then a trip to Pisgah National Forest would be a real treat. Afterwards, a stop at The Crowne Plaza Resort Asheville promises all the luxury and comfort you could possibly want after a couple of long days driving.
The 4-star accommodation is set within a 9-hole golf course and offers a Racquet Club, a saltwater lap pool, a heated outdoor pool as well as tennis courts. If that's not enough, guests also have access to the Adelaide Spa and the Asheville Treetops and Adventure Park which offers zip-lining, mountain biking and other activities.
If you're after a more relaxed stay, then you can stay on the resort and enjoy the hotel's own Overlook Restaurant which offers both American and Appalachian cuisine. There's also free parking, beautiful views and modern decor. What more could you want?
Explore the hip city of Columbus
If you've opted for the quicker Appalachian Route, then a great overnight stop point is the fabulous city of Columbus in Ohio. Located just six hours drive from Chicago, this state capital is a bustling little city that has experienced a lot of growth since 2010.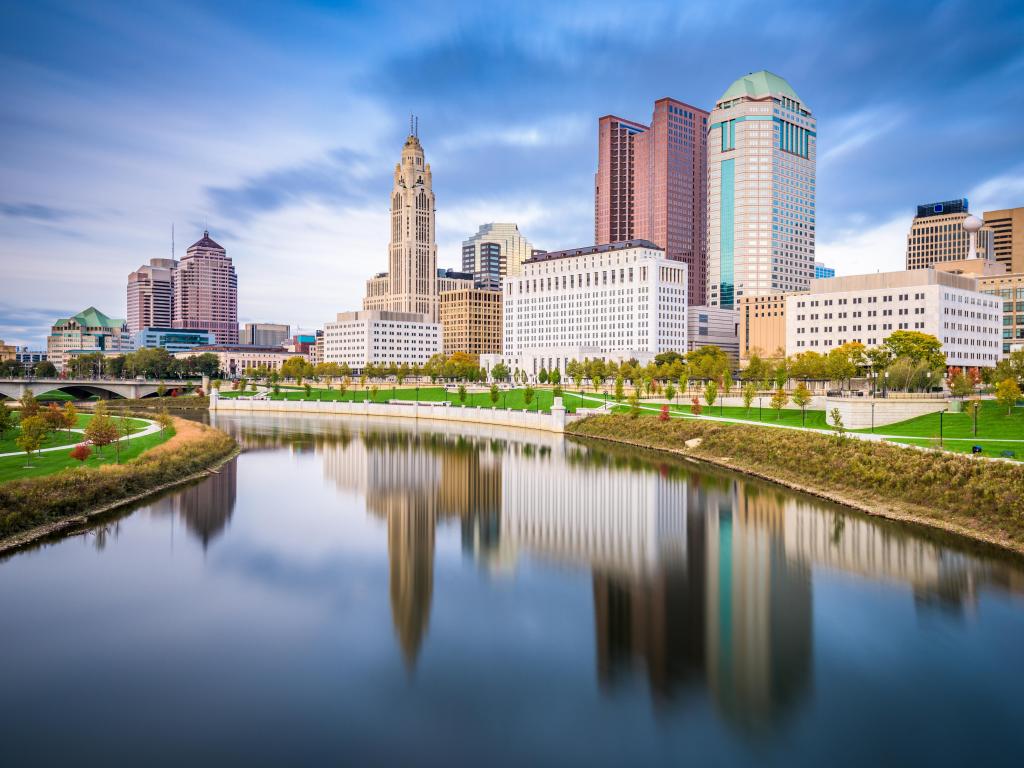 Unlike other cities on the 'rust belt', Columbus has a reputation as a hip city that attracts a younger crowd. In addition to being the seat of Ohio's state legislature, it has a long history of German cultural influence, a world-class science center, and a bustling art scene.
While in the city, make sure you visit the Franklin Park Conservatory and Botanical Gardens and the North Market Farmer's Market, before exploring the Center of Science and Industry (COSI) and Columbus Museum of Art.
Located in the heart of the artsy Short North district of Columbus, the bold décor of the highly rated Graduate Columbus hotel is an inspiring choice. Take an evening stroll along N. High Street to decompress or check out the vibrant nightlife and cuisine.
In addition to being near the famed Short North arts district and other cultural villages within Columbus, the hotel is full of bold and modern decor, as well as offering onsite parking and a super restaurant. For easy access to the city, this hotel really is a great choice.
Ocean views at Myrtle Beach, South Carolina
After your long drive, there's nothing better than finally reaching the ocean and taking a well-deserved rest from the roadside. Myrtle Beach is a fantastic destination on this road trip.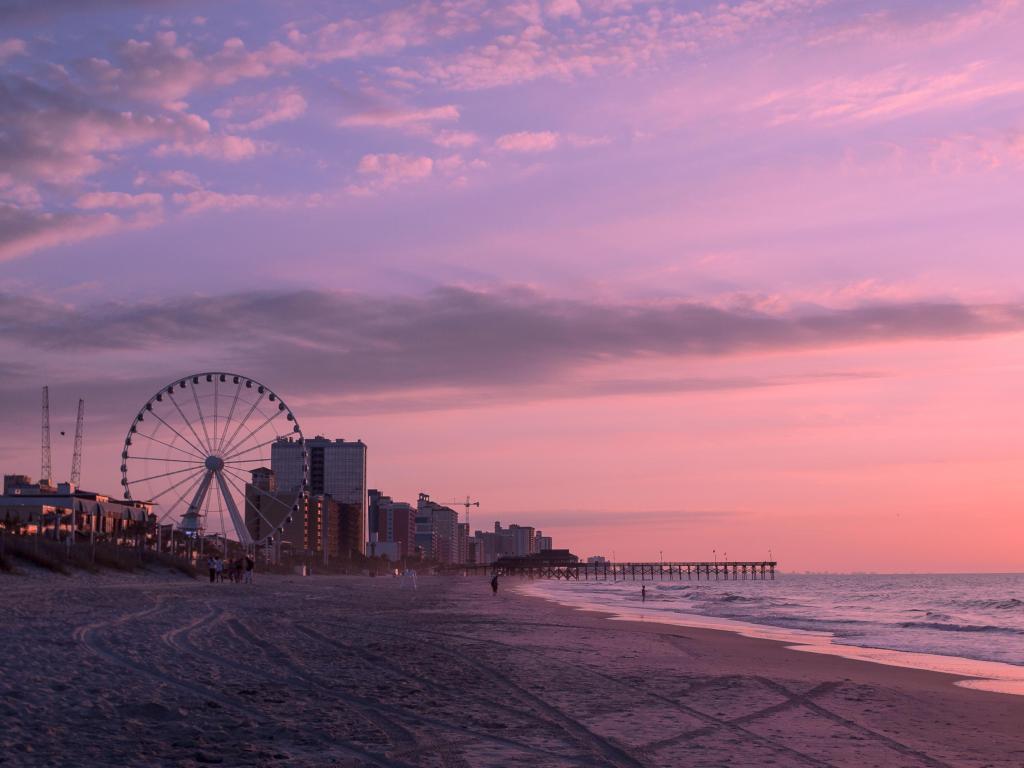 Both a city and vacation resort on South Carolina's Atlantic coast, it's the hub of the Grandstand which is a 60-mile string of stunning beaches. This lively seaside escape is popular thanks to its subtropical weather, beautiful soft sandy beaches and its amazing restaurants.
Since you've driven all this way, you simply have to splurge on an ocean view. The 4-star Homewood Suites by Hilton Myrtle Beach Oceanfront is ideally placed right on North Ocean Boulevard and within walking distance of the boardwalk.
It offers plenty of amenities, including an indoor swimming pool, balconies overlooking the ocean, a hot tub and a waterpark with water slides plus an onsite restaurant and bar. The second you arrive you'll be relaxed and ready to explore more of this fantastic city.
Things to see on a road trip from Chicago to Myrtle Beach
Regardless of which direction you travel from Chicago to Myrtle Beach, there are plenty of fantastic attractions to see. Whether you're a history fan looking for great museums, or an outdoor enthusiast hoping for a hike or two along the way, this road trip has something for everyone.
Here's a selection of some of our top picks you'll pass on the way to South Carolina's coast: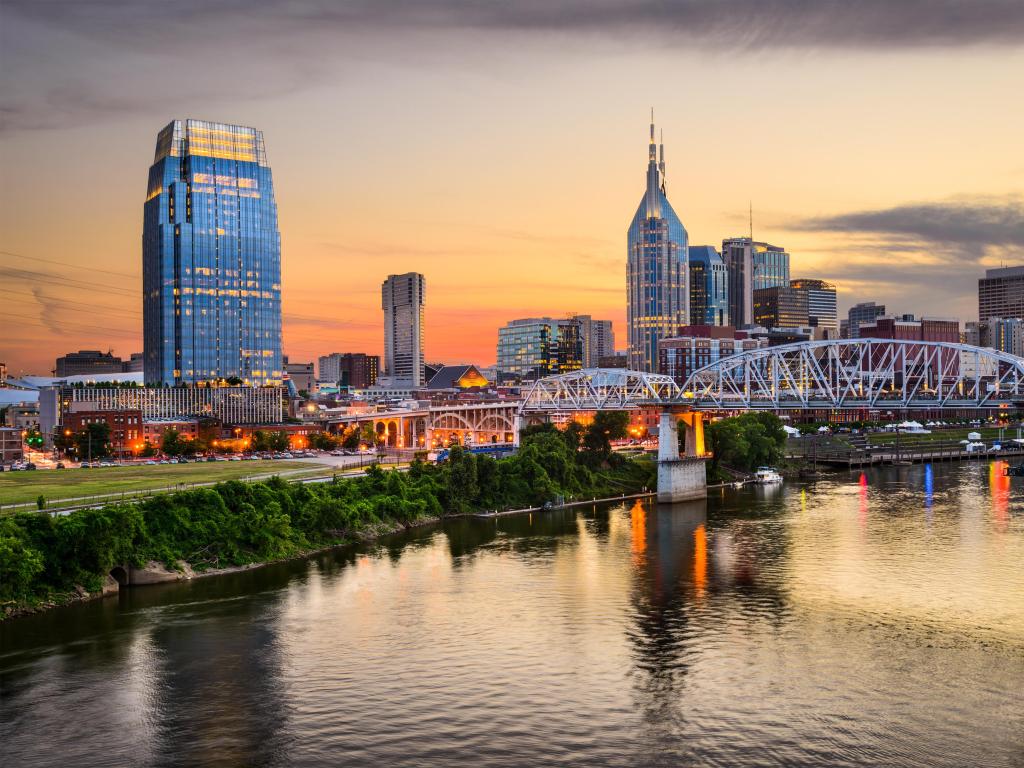 Both Routes
Indianapolis, Indiana - In addition to a vibrant downtown, there are several notable museums as well as the iconic Athenæum - originally built in 1897 by German immigrants, where you can still enjoy a fine brew in the Biergarten.
Conway River Walk - If you're up for one more stop before you reach Myrtle Beach, this riverside promenade in Conway, South Carolina is perfect for a relaxing stroll. There are plenty of benches to sit and take in the views, as well as restaurants for refreshments.
The Nashville Route
Louisville, Kentucky - Home of the Kentucky Derby, Louisville has plenty to offer including Churchill Downs, historic old Louisville, Louisville Slugger Museum and Factory and take in the legacy of one of the greats at the Muhammad Ali Center.
Abraham Lincoln Birthplace National Historical Park - Pay homage to President Abraham Lincoln at this National Park which includes a museum, monument, and a replica of the famous log cabin where this extraordinary person was born on February 12, 1809.
Mammoth Cave - Situated in west-central Kentucky, this cave system is the longest in the world and is an International Biosphere Reserve. There are various points of natural, geological, and historical significance.
Nashville, Tennessee - Filled with legends of the greats of country music, many of whom have played at the Grand Ole Opry, Nashville and has plenty to entertain even if the country isn't your cup of tea.
Knoxville, Tennessee - Known as the Gateway to the Great Smokey Mountains, Knoxville is surrounded by natural beauty. As a strategic location during the Civil War, there are many places to absorb the history buff.
Tennessee Welcome Center - Located in the majestic Cherokee National Forest, right on I-40, this is a rustic rest stop for the weary traveler offering a rustic cabin filled with historical tidbits about this state which claims to be "America at its best."
Asheville, North Carolina - Nestled in the majestic Blue Ridge Mountain range, Ashville has a lot to offer including the North Carolina Arboretum, a quirky Pinball Museum, the New Belgium Brewing Company, and the famous 8,000-acre Biltmore estate.
Shunkawauken Falls - Those willing to take the short drive outside of Columbus and along a mountain road to Shunkawauken Falls will be rewarded. This majestic natural formation will give you fresh energy ahead of the drive to Myrtle Beach.
Historic Camden Revolutionary War Museum - A short detour from I-20 in Camden, this Museum and battlefield site is located within a 107-acre site. The Broad Street Campus offers guided tours of the Kershaw-Cornwallis House.
The Pearl Fryar Topiary Garden - For those who can't stand boring, unkempt, hedges, this topiary garden is a feast for the eyes. Near Bishopville, South Carolina, the garden is meticulously maintained by Mr. and Mrs. Fryar who welcome visitors from around the country.
Florence County Museum, Florence, South Carolina - This gem of a local museum is in a light and spacious contemporary building. It offers a variety of permanent and special exhibits which include local history, artefacts, and contemporary art.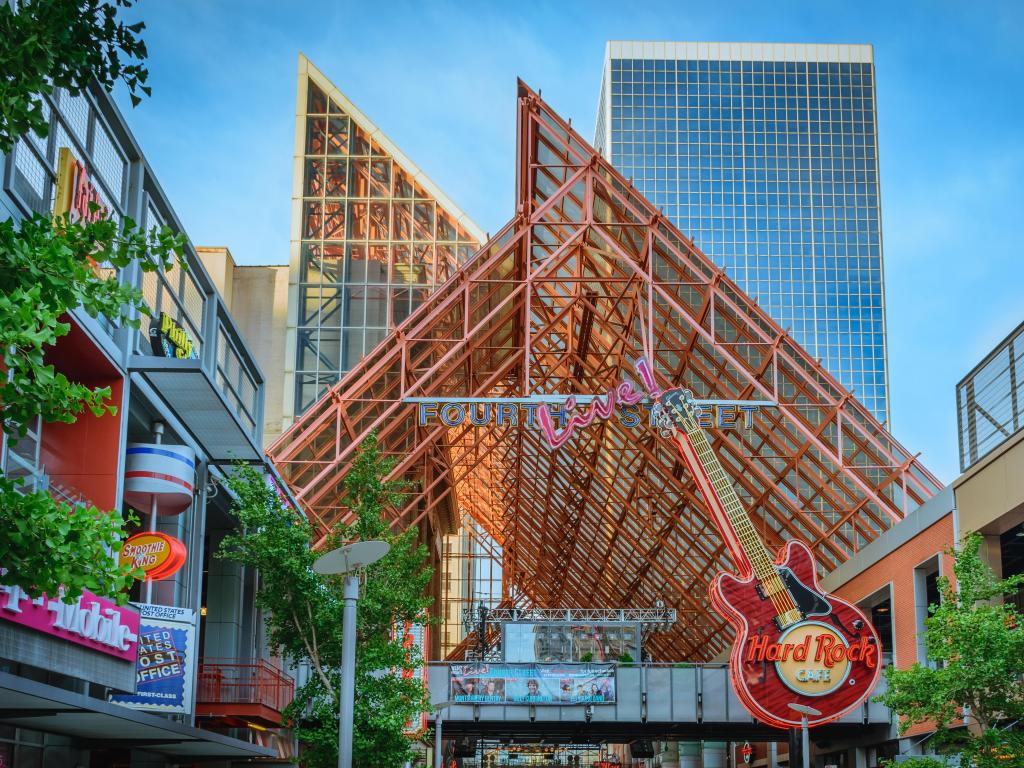 The Appalachian Route
Wright Brothers Museum, Dayton - Learn more about the birthplace of aviation and the pioneering Wright Brothers at this museum within the Dayton Aviation Heritage National Historical Park. There's plenty to see, including the original 1905 Wright Flyer III.
Columbus, Ohio - This capital city has a lot to offer, especially its Short North neighborhood which has seen a recent surge in popularity. From the Art Museum and Franklin Park Conservatory and Botanical Gardens to energetic nightlife, this place has something for everyone.
Wayne National Forest - The Poston Preserve, just a short drive from Athens, OH, offers several trails with minimal inclines accessible to hikers of every skill level. There's a variety of plant and animal life, as well as several unique rock formations.
Camp Creek State Park - Take in the verdant scenery and wildlife in this State Park which includes a short hike to the small, but beautiful, Marsh Fork Falls.
Beckley Exhibition Coal Mine, West Virginia - What would a trip to the Appalachian be without seeing some of the famed coal mines? Here you can learn about the often-dangerous job of coal extraction from retired coal miners on a mini-train through a vintage mine (open April to November).
Big Walker Lookout, Virginia - Take in the rustic charm and get ready to climb some stairs at the old-timey BW Country Store located in Wytheville. You can climb their viewing tower and enjoy a panoramic vista covering five states.
Edith Bolling Wilson Birthplace Museum, Wytheville - Originally the family home of this former First Lady, this well-curated museum in Wytheville highlights one of the often overlooked, yet integral, personages of American history.
International Civil Rights Center & Museum - This museum in Greensboro was built around the iconic seats of the F.W. Woolworth's lunch counter where four African American students held a sit-in and revitalized the Civil Rights Movement in the 60s.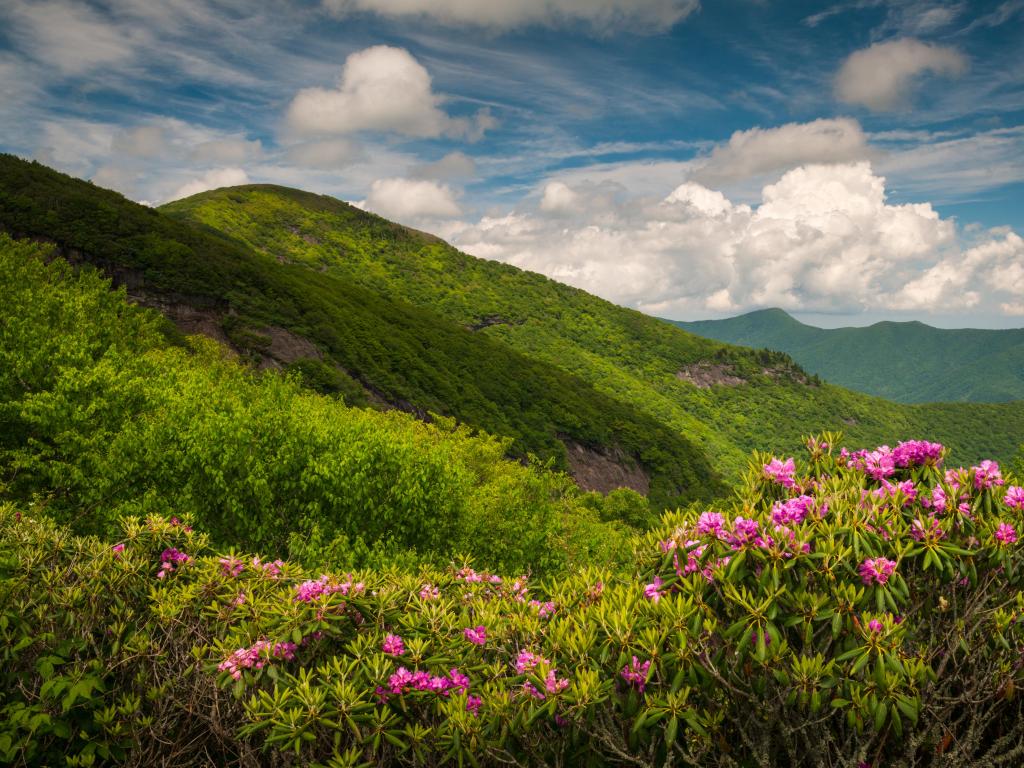 Best time to go on a road trip from Chicago to Myrtle Beach
Myrtle Beach can be visited any time of the year. Though as a beach destination, the best time to visit Myrtle Beach and have fun in the sun (with intermittent showers) is from June to August when temperatures are between 83 and 91 degrees Fahrenheit.
That said, with hurricane season lasting from June through November, and large crowds flocking to the vacation city, summer could prove to be a challenging time of year to make this road trip.
Compared to Chicago's tundra-like climate, Myrtle Beach is certainly mild in the winters with average temperatures in the high 50s. With nearly all of the city's major attractions open year-round and fewer crowds, there are plenty of good reasons to travel over the cooler months.
Meanwhile, with spring temperatures averaging in the low 60s to high 70s, hotel prices are lower and beautiful blossoms to enjoy en route, early in the year might be an ideal time to visit for those who want a temperate beach getaway.
That said, check your calendar for spring break as your relaxing getaway might be made less so by the college crowd. It is a good idea to keep an eye on the weather reports and warnings if you are planning a trip in fall.
For an event or two, you could plan your trip with the Carolina Country Music Festival, which is usually held in June. During the summer you can enjoy regular festivities at the Boardwalk's Hot Summer Nights series, held Monday-Saturday from June to September.