Road Trip from Detroit to Nashville
If you are looking to escape the hustle and bustle of the city and take a trip filled with quaint historic towns and stunning scenic forests, then the epic road trip from Detroit to Nashville is the adventure for you. What's more, a stay in the "Music City" is sure to stir the soul and help you make memories that will last a lifetime.
The 600-mile road trip from Detroit to Nashville takes about 9 hours to drive. Key stops include Columbus, Louisville, Cincinnati, Downtown and Fort Wayne as well as Indianapolis, Hoosier National Forest, Dayton, Toledo, Mammoth Cave and Lake Monroe.
There are some fascinating and scenic places to stop en route, so please keep reading until the end to learn about all of them.
How far is Nashville from Detroit, and how long will the road trip take?
Comparison of road trip routes between Detroit and Nashville

| Route | Distance | Driving Time |
| --- | --- | --- |
| The Columbus Route | 600 miles | 9 hours 20 minutes |
| The Indianapolis Route | 620 miles | 11 hours |
The distance from Detroit to Nashville spans a distance of around 600 miles and takes 9 hours and 20 minutes to drive. That does include a short diversion to Columbus which adds an extra hour, but the additional attractions make the distance worthwhile.
If you wanted to cut out some of the cities the above route will take you through, and instead enjoy more forests and parks, then you could travel via Indianapolis which adds 20 miles to your journey and takes over 11 hours to complete.
While you could manage this trip in a single day at a push if you drove without stopping, a much better plan would be to stop along the way for a couple of rests and stretch the trip out over four to five days.
The additional time spent on the road will allow you to fully explore all that this road trip has to offer, including its pretty towns, great cities and scenic forests and lakes.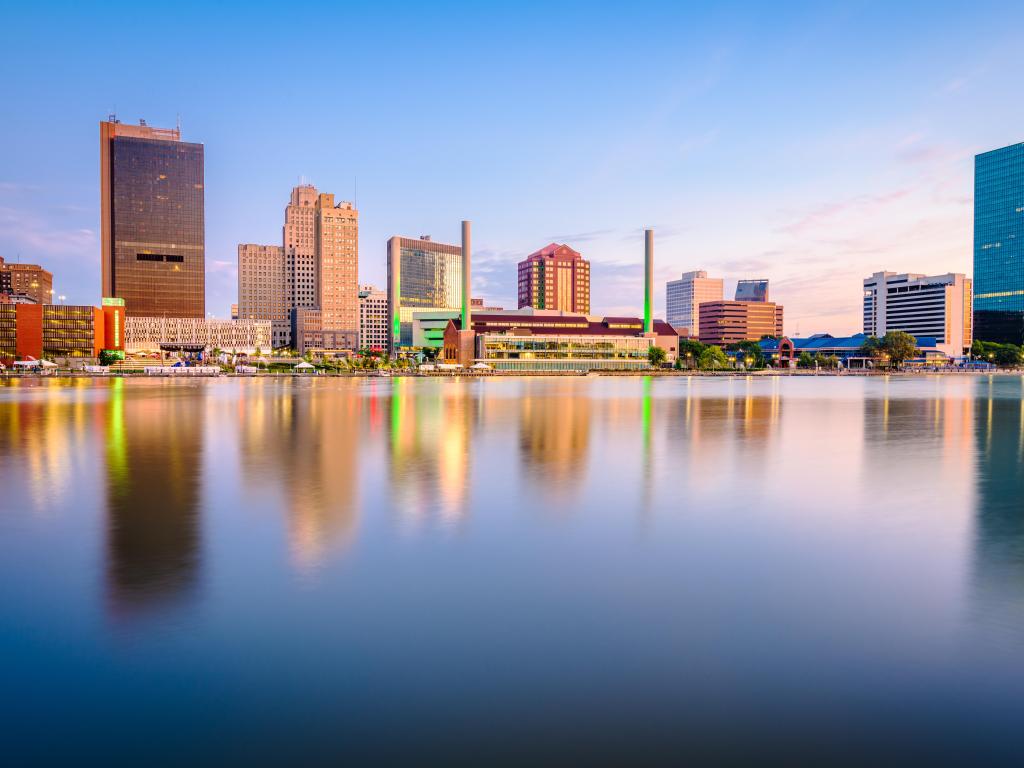 Best road trip route from Detroit to Nashville
There are two equally good route options on the road trip from Detroit to Nashville. The first, which is the quickest of the two, takes you through Columbus and Dayton. You can also enjoy a scenic stretch between Elizabethtown and Nashville and visit Mammoth Cave National Park.
If you'd rather enjoy more rugged and natural landscapes, our Indianapolis Route, which still gives you the convenience and attractions of a major city, takes you alongside some beautiful forests and lakes, such as Lake Monroe and the lovely Hoosier National Forest.
The second option, while not hugely different in miles, will take longer to drive due to the additional detours. The best route to follow will largely depend on what attractions you'd like to see more of: City or forest. If you really can't choose, why not follow the other back to Detroit?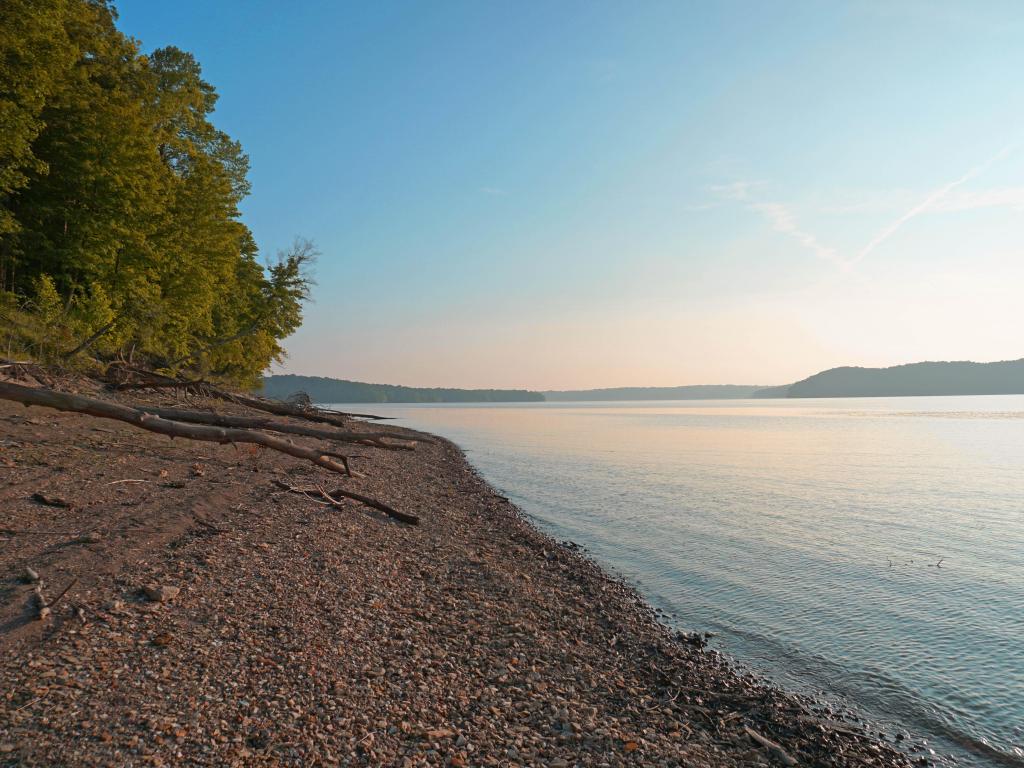 The Columbus Route
This fairly straightforward route will see you leave Detroit by following Interstate 75 south, alongside Lake Erie and to Toledo, your first big city and a great place to take an early rest.
Continue south on Interstate 75 (I-75) and pass several interesting towns, including Bowling Green and North Baltimore. Take the exit to follow OH-15 east, before continuing on US-23 south, passing alongside Killdeer Plains Wildlife Area or stopping to explore these tranquil lakes.
Follow US-23 and then US-315 all the way to Columbus, an ideal overnight stop to make the most of this city's great attractions. After leaving, you'll take I-70 west all the way to Dayton, passing several more interesting towns along the way.
From Dayton, you can take a short detour to visit Caesar Creek State Park, before heading south on the interstate to Cincinnati, a popular city in Ohio that lies on the Ohio River.
After exploring, leave the city on I-71 south, following the same river towards Louisville. From here you can visit Hoosier National Forest or Big Oaks National Wildlife Refuge if you're looking for great hikes or wildlife spotting.
The next stretch will see you heading south on I-65 and passing alongside Bernheim Arboretum & Research Forest and through Elizabethtown.
Continue on I-65 until you reach Park City and then take a short detour to visit Mammoth Cave before following the interstate south all the way to Nashville.
The Indianapolis Route
Leave Detroit on I-75 and head south through to Toledo, just like the above route. However, from here you will head further west and follow I-475, US-23 and finally US-24 west to your first major stop at Fort Wayne in Indiana.
Get on I-69 south and drive through several towns before arriving at Downtown, Indianapolis. After leaving the city, the next stretch of your trip will take you through the most scenic leg of your journey.
Continue on I-69 for a short drive before driving through Martinsville and Morgan-Monroe State Forest. Follow IN-45 through Unionville and the beautiful Yellowwood State Forest, before turning onto IN-46 west and driving alongside Lake Monroe.
Following IN-37 south, you can easily detour off to visit any number of beautiful forests and recreation areas including Cedar Bluffs Nature Preserve or just spend some time by the stunning lake.
Continue to follow IN-37 through Tarry Park, Orleans and Paoli, before passing Pioneer Mothers Memorial Forest and Hoosier National Forest.
When you arrive at SR Croix, take the exit to follow I-64 heading west, before following US-231 south, crossing the Ohio River and arriving in Kentucky.
The road changes to US-60 and then I-165 south which you will follow for a long stretch before arriving at Bowling Green. From here follow I-65 south until you reach your destination of Nashville.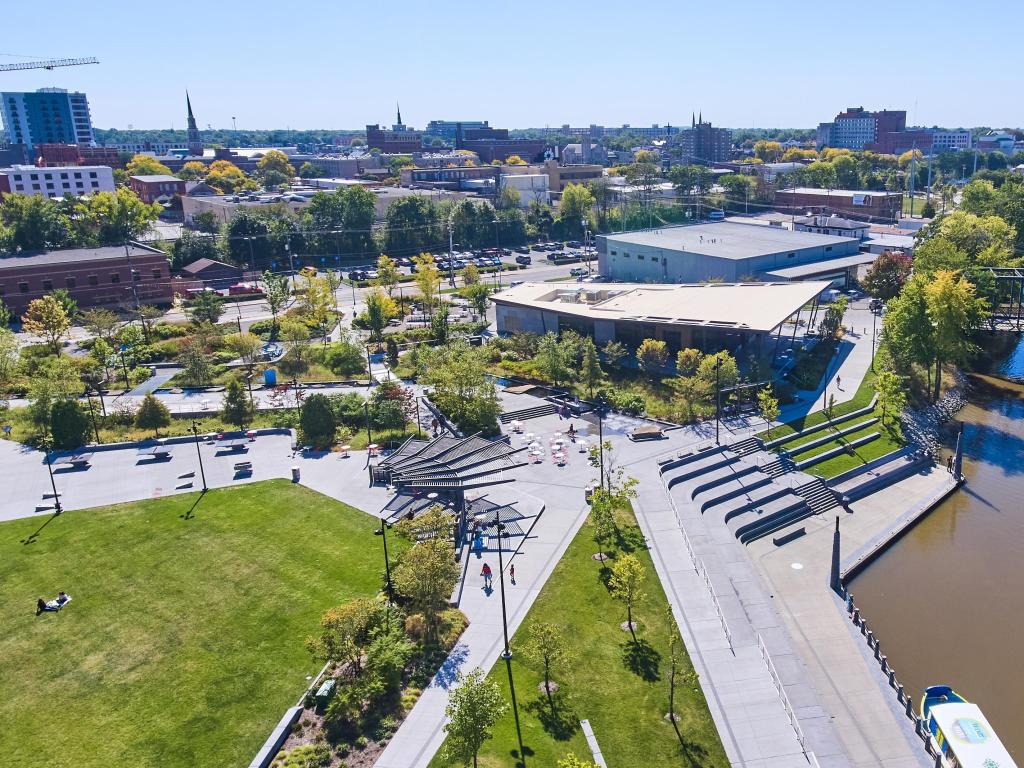 Best places to stop between Detroit and Nashville
Regardless of which route you decide to follow, the best way to enjoy the sights and attractions on the road trip from Detroit to Nashville is by including a couple of overnight stops along the way.
There's a great choice of both cities and towns where you can spend the night, but of all the fantastic hotels, these are the ones you'll want to look out for.
Stay in the heart of Cincinnati
If you have opted to follow the more direct route via Columbus, then a great halfway point is the fabulous city of Cincinnati. Known as the "Paris of America", this city in the heart of Ohio is a great base to enjoy the great local attractions.
Cincinnati is known for its gorgeous architecture, museums, theaters, and nationally recognized colleges and universities. Spend some time exploring the city and take in the Freedom Center, Cincinnati Zoo, its Fountain Square or Carew Tower's Observation Deck.
If you want a break from the city, you're also conveniently close to Big Oaks National Wildlife Refuge where you can see many examples of rare and uncommon species of animals and plants.
For a stylish hotel conveniently located to all the best attractions, a stay at Kinley Cincinnati is a great option. This chic, 4-star hotel is in the heart of downtown, close to Havlins Museum and the Contemporary Arts Center.
The modern hotel offers great views of the city, as well as being stylishly decorated throughout. As an added bonus, the Kinley Cincinnati Downtown also offers free onsite parking and a popular continental breakfast, ensuring you'll be rested and refreshed before continuing your drive.
An industrial stop in Indianapolis
Located 4 hours and 30 minutes from Detroit, and just over 6 hours from Nashville, Indianapolis is an ideal overnight stop if you are following the slightly longer route.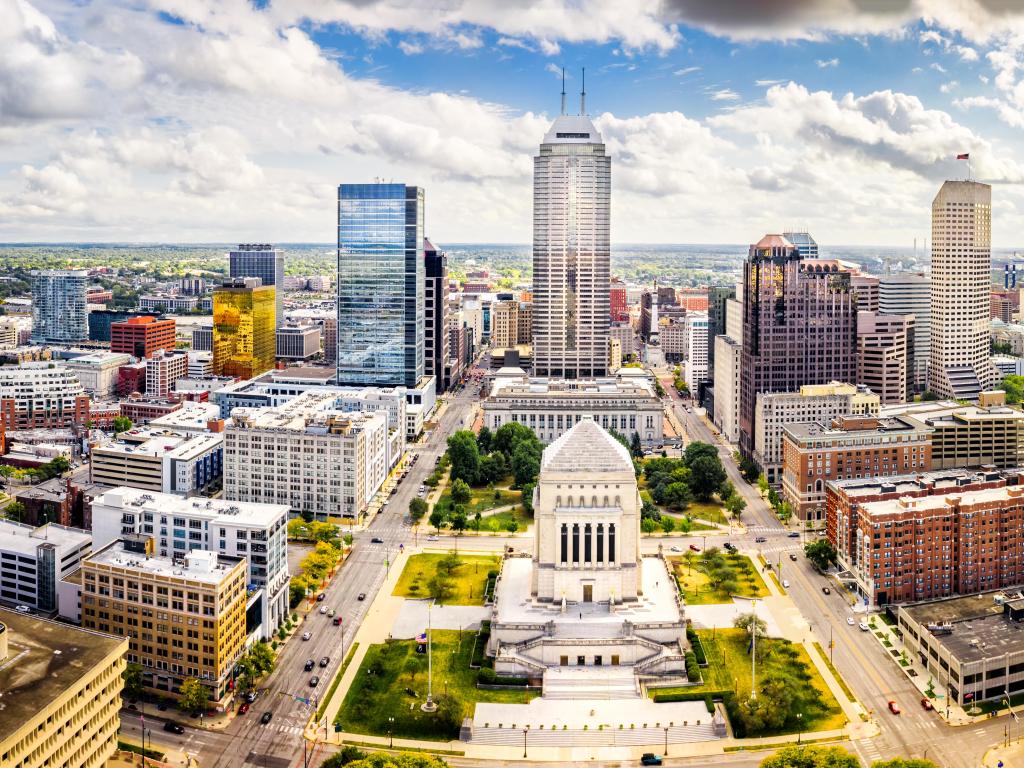 The biggest metropolis on our route, and a great stop before you wind through the forests of Indiana and Kentucky, Indianapolis is also something of a pilgrimage point for petrol heads: as it's home to the Indianapolis Motor Speedway which hosts the Indy 500, among other world-famous races.
Also home to Indiana State Museum and Indianapolis Zoo, you might also want to check out Conner Prairie – just outside of Indianapolis. This indoor-outdoor 'living history' museum gives you an immersive experience of pioneer life along the White River.
For a truly memorable visit, why not stop at Ironworks Hotel Indy - this super cool hotel really evokes the industrial heritage of the area. Blending rustic décor with upscale amenities, this hotel really gives you a real sense of history and atmosphere.
Featuring a rooftop bar – the perfect place to unwind with a cocktail after a long day of driving or sightseeing - and a great upscale onsite restaurant, the Ironworks Hotel Indy is also conveniently located to make the most of this great city, if you can leave the comfort of your room!
Where to stay once you reach Nashville
Nashville, the capital state of Tennessee, is one of those cities where you can spend several weeks exploring. Home to legendary country music venues, including the Grand Ole Opry House, as well as The Country Music Hall of Fame and Museum, it's a mecca for music lovers.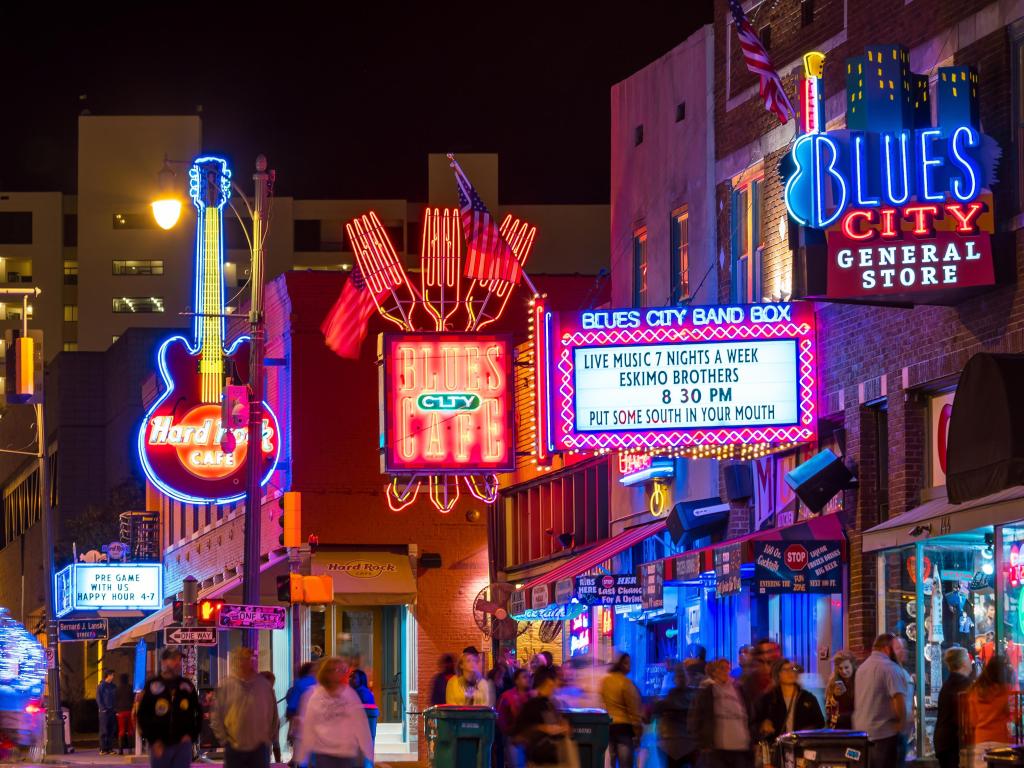 After a long drive, a stop at The Westin Nashville is a great choice. Located in downtown Nashville, the hotel has a wellness and spa center as well as an indoor pool and a fabulous restaurant.
But what makes this hotel really stand out are the breathtaking views of the city. Situated just 450 yards from the Country Music Hall of Fame and Museum (and 6.2 miles from Grand Ole Opry) you can easily park up, take a swim and be in the heart of Nashville by lunchtime.
Things to see on a road trip from Detroit to Nashville
With two great routes you can follow on the road trip from Detroit to Nashville, there are certainly plenty of attractions and cities that you can visit along the way.
If you are pressed for time, here are some of the best places that you won't want to miss.
Both routes
Luna Pier - Lakewood, MI, as Luna Pier was known in 1926, was generally considered the best spot for dancing under the stars; in fact, at Luna Pier you could also dance over the water!
Snook's Dream Cars - The showroom is stocked with vintage automobiles and memorabilia set against backdrops like a 1940s Texaco gas station, 1930s general store, and 1960s racetrack. You'll find everything from coupés to roadsters and so much more.
Toledo - This city may be small, but it's not lacking in world-class attractions. The zoo and art museum are particularly notable, as well as the Rutherford B. Hayes Presidential Library, the National Museum of the Great Lakes, and Fort Meigs.
National Corvette Museum - The mission of the National Corvette Museum is to celebrate the Corvette's invention and preserve the legendary automobile's past, present, and future.
Lost River Cave - Tucked away in the city of Bowling Green lies a natural wonder, a river that gets lost as it flows underground surrounded by over 60 acres of wooded trails and activities just waiting to be explored.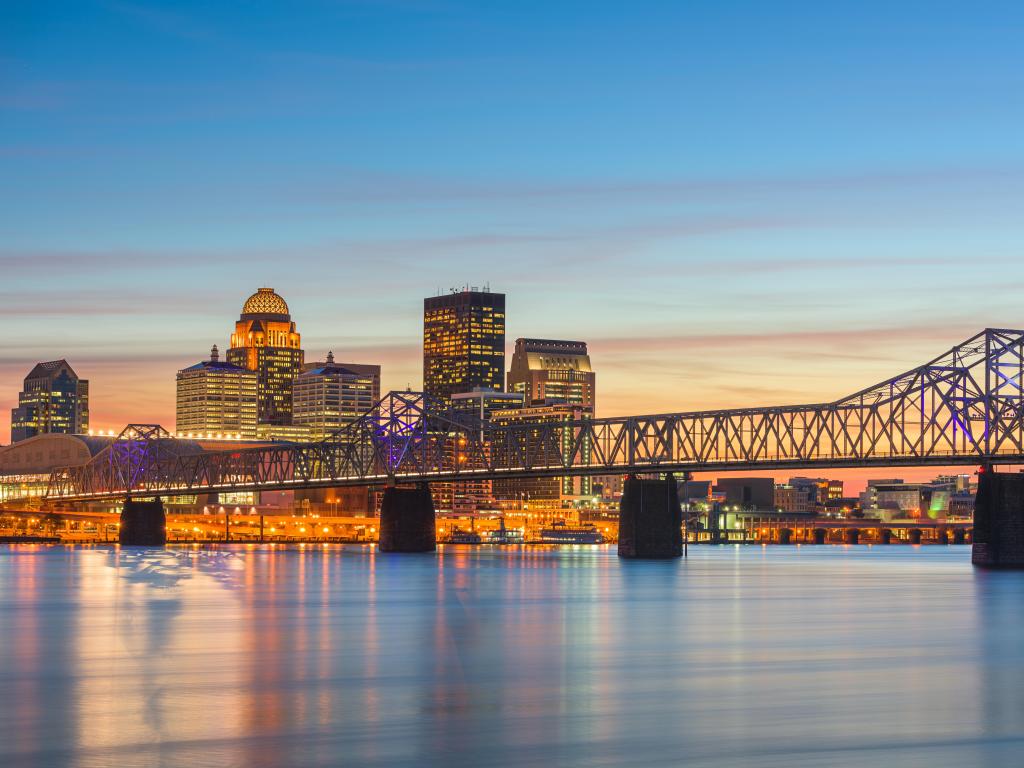 The Columbus Route
The Bicycle Museum of America - Discover hundreds of different kinds of bikes, including a handcrafted solid wood bike inspired by Spanish architect Antoni Gaudi, unbelievable penny-farthing high-wheels, and classic Schwinns straight out of your childhood.
Springfield - If you want to experience a darling small Ohio town, you have to go to Springfield. It is a beautiful city full of life, a true hidden gem.
Ohio Caverns - Ohio Caverns is often recognized as "America's most colorful caverns." The caverns are the largest in the state, with over 2 miles of surveyed passageways ranging in depth from 30 feet to 103 feet.
Dayton Art Institute - Founded in 1919, The Dayton Art Institute is one of the region's premier fine arts museums exhibiting outstanding special exhibitions and impressive collections of art from throughout the world.
Cincinnati - Explore the brewery scene and Over-the-Rhine, one of the country's largest, most intact urban historic districts. Plus don't miss the American Sign Museum and the National Underground Railroad Freedom Center.
Louisville - Sitting on the edge of the Ohio River, Louisville is a city of multitudes: baseball and bourbon, horses and Muhammad Ali. A walk in this city feels a bit like serendipity - at every corner there's a new delight.
Kentucky Horse Park - Kentucky is best known for two things: Horse-racing and bourbon. If you don't have the time to fully tour the Bourbon Trail, consider making a stop at one of the distilleries located along I-75. Or visit the Kentucky Horse Park.
Mammoth Cave - The longest known cave system in the US, with more than 400 miles explored. Located in central Kentucky, Mammoth Cave National Park is a UNESCO World Heritage Site and an International Biosphere Reserve, meaning this cave is of world importance.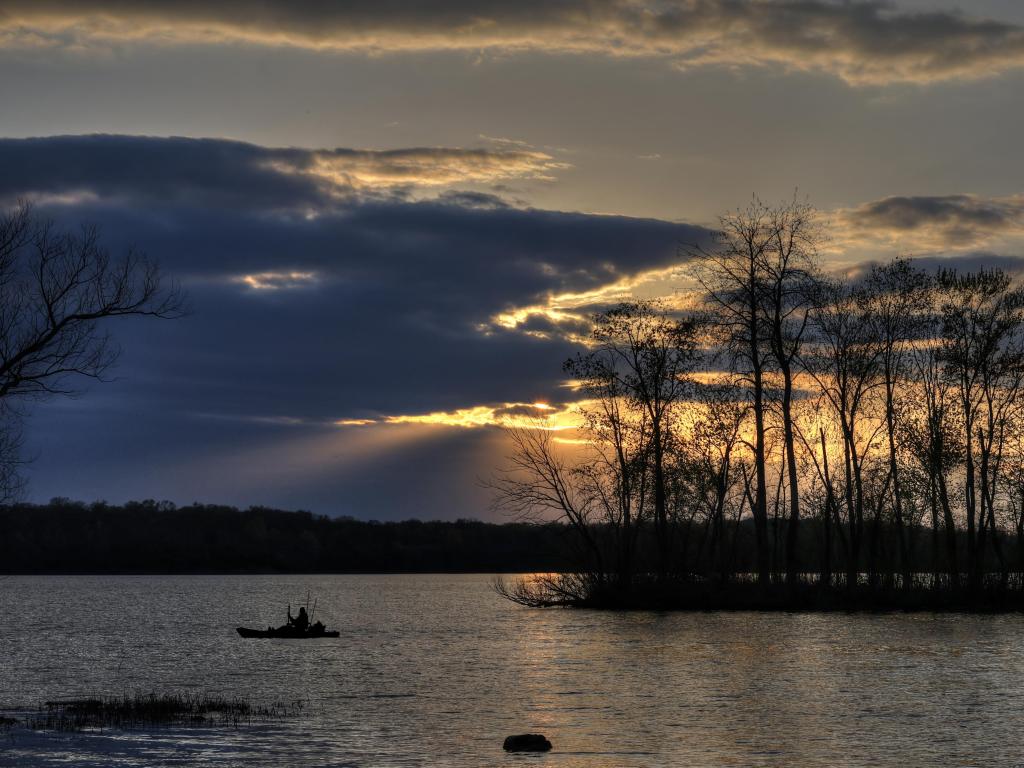 The Indianapolis Route
Fort Wayne - A city known for its great position at the intersection of three rivers. Visit the iconic Foellinger-Freimann Botanical Conservatory and marvel at its indoor tropical, desert and showcase gardens.
Indianapolis - This great city has a huge range of attractions including the Indiana State Museum and Indianapolis Zoo, it's also a short drive to Conner Prairie, a "living history" museum.
Indianapolis Motor Speedway Museum - A paradise for petrol heads, this museum displays some of the most famous classic race cars and motorsports memorabilia.
Morgan-Monroe State Forest - Spread over 24,000 acres, this is the perfect place to unwind after a hard day's driving with a gentle hike or some time spent fishing.
WonderLab Science Museum - An interactive science museum for kids of all ages in Bloomington, Indiana. Little ones will love the hands-on exhibits, including an outdoor garden area.
Bluespring Caverns Park - Take a boat ride on an underground river that runs through the cave system, following a trail prospecting for semi-precious stones.
Patoka Lake - Beautiful lake with a sandy swimming beach, hiking trails and a bustling local marina. Perfect for a low-key day of nature and relaxation.
Santa Claus Museum & Village - A quaint collection of Santa-themed exhibits, together with a post office where little (and grown-up kids) can send a letter to the big man himself.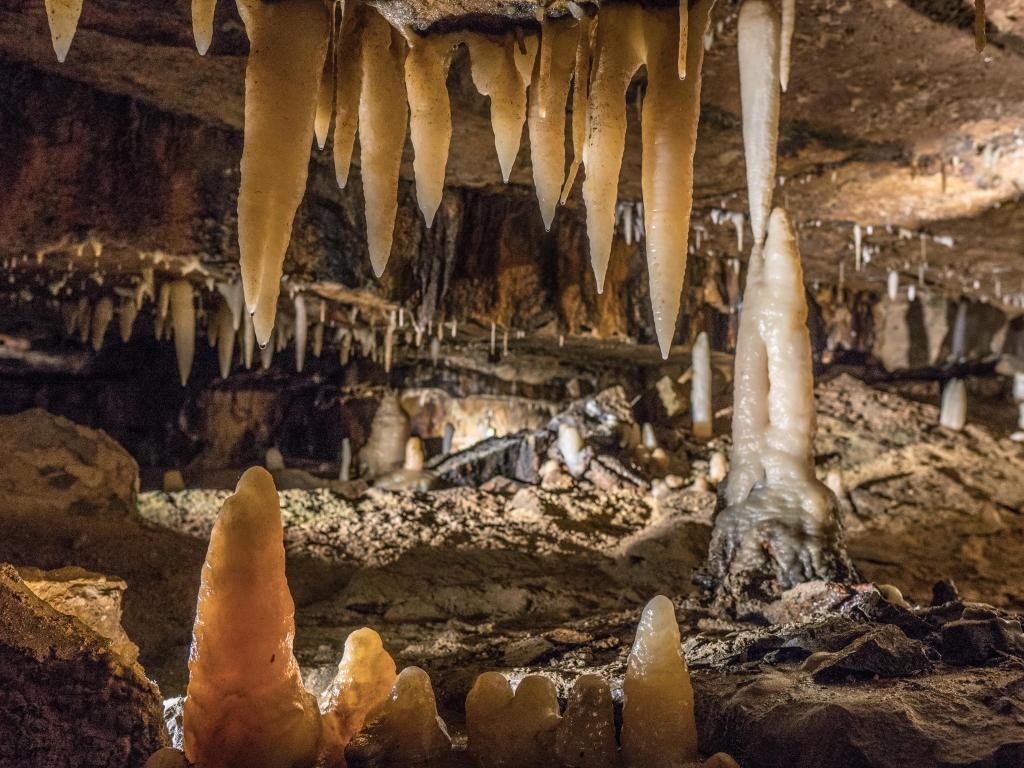 Best time to go on a road trip from Detroit to Nashville
Nashville is a popular destination all year round, though you will find that crowds slow down during January and February. The most popular time to visit is during the summer months between Memorial Day and Labor Day when temperatures climb above 90 degrees Fahrenheit.
That said, thanks to the oppressive humidity and high chances of rain and thunderstorms, coupled with the fact that you'll likely experience large crowds in the cities, you might want to avoid July and August.
Another option for this road trip is to visit during the winter months. Although the weather is cold during this time of year, with lows of between 20 and 60 degrees, there are still plenty of indoor activities that you can enjoy.
While you'd expect the winter months to be a quieter time to travel, be sure to plan ahead if you time your trip with New Year's Eve as that can bring in an influx of visitors and you'll find hotels will be busy and pricy.
The spring months between March and May and the fall months of October and November are the best times to visit Nashville. The weather is pleasant and you'll get to enjoy the changing colors in the forests you pass. Room rates and crowds will be much more manageable too.
Finally, if you'd like to time your trip with a festival or two, you'll find that some of the biggest Nashville events occur in the summer like the CMA Music Festival in June and Bluegrass Nights at the Ryman. But there are also notable festivals and the GMA Dove Awards in October.