Road Trip from Nashville to Asheville
It is time to shake the cobwebs off, pack your bags and head out on a journey that will be a feast for your eyes through the heartland of the American South on a lifetime road trip from Nashville to Asheville. Endless scenic vistas, stunning forests and majestic mountains are calling your name!
The 350-mile road trip from Nashville to Asheville will take about 6 hours to drive. Route highlights are Chattanooga, Oconee National Forest, Blue Ridge, Bryson City, Knoxville, Gatlinburg, Great Smoky Mountains National Park, and Appalachian Trail.
It's time to start planning your adventure through the mountains and towns of the Appalachians. Read on to learn more about our recommended routes, places to stop along the way, top highlights, and best seasons to make this road trip happen.
How far is Asheville from Nashville, and how long will the road trip take?
Comparison of road trip routes between Nashville and Asheville

| Route | Distance | Driving Time |
| --- | --- | --- |
| The Blue Ridge Route | 350 miles | 6 hours 15 minutes |
| The Gatlinburg Route | 360 miles | 7 hours 30 minutes |
There are two fantastic routes that will take you from Nashville to Asheville. Both are full of adventure, natural highlights, and southern charm. The Blue Ridge Route spans roughly 350 miles and can be completed in around 6 hours and 15 minutes without detours.
The alternative Gatlinburg Route isn't much longer, at 360 miles and taking about 7 hours and 30 minutes without accounting for any stops, but we are sure you will want to make some.
While both trips could be achieved in a day, the amount of attractions and natural beauty along the way should be explored in 2-3 days. Also, if you're looking to expand the experience, there are several amazing detours along the way.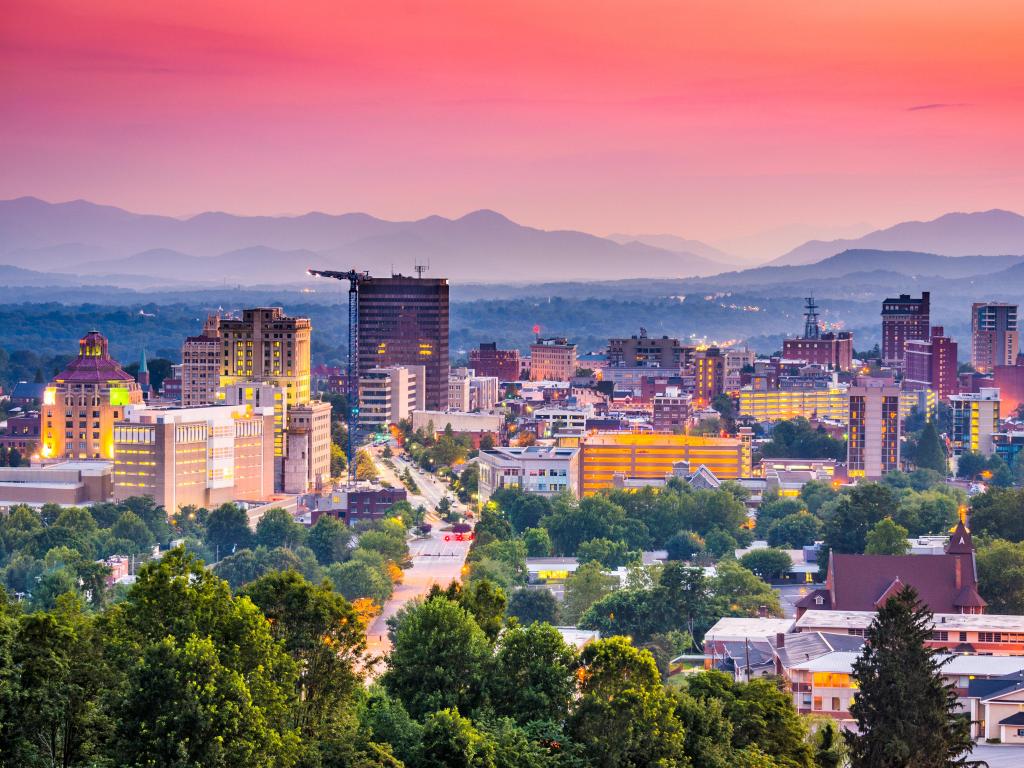 Best road trip route from Nashville to Asheville
While both routes are filled with natural and historical charm, they offer different experiences. Which one you choose depends on what you want to see and explore the most.
The Blue Ridge Route will take you through the breathtaking Blue Ridge Mountains, a part of the more extensive Appalachian Mountains range. This route features dense forests, panoramic mountain views, and serene lakes.
There's also plenty of hiking opportunities, especially in spots like Nantahala National Forest. If you love history, you can visit places like Cannonsburgh Village, Chief Vann Historic Site, and Cherokee County Historical Museum.
Vibrant towns like Chattanooga, known for its deep-rooted history, and Blue Ridge, celebrated for its artistic community and immediate access to mountains and nature trails, offer a balanced mix of urban exploration and natural beauty.
On the other hand, the alternative Gatlinburg Route brings you to the picturesque mountains of eastern Tennessee. This route is a gateway to unique nature reserves, most notably the Great Smoky Mountains National Park and Cherokee National Forest.
You'll pass through quaint towns that echo the history of Tennessee and North Carolina, such as Jamestown and Iron Duff. The journey will also bring you through cultural hubs, ripe with attractions.
Towns like Knoxville, Pigeon Forge, and Gatlinburg not only present an array of museums and the chance to hear Tennessee's renowned bluegrass music but are also nestled close to magnificent mountains and hiking trails.
How to drive from Nashville to Asheville
The map above shows our suggestions for the best road trip routes between Nashville and Asheville. Keep reading for detailed descriptions of both routes, where to stay on either, and the best things to do on the way.
The Blue Ridge Route
Start your journey in Nashville and head southeast on Interstate 24 (I-24) towards Chattanooga. Along the way, make a stop at the Old Stone Fort State Archaeological Park, where ancient history meets serene nature.
Once you reach Chattanooga, take some time to experience this amazing city. From Chattanooga, head south towards Dalton on I-75.
Next, head southeast to East Ellijay, known for its apple orchards. Nestled nearby is the Rich Mountain Wilderness, offering pristine natural landscapes, hiking opportunities, and historic sights.
Heading northeast on US-74, you'll pass through the verdant Nantahala National Forest, a haven for outdoor enthusiasts. Bryson City lies on this path, which offers plenty of small-town charm and beautiful scenery.
Continuing your journey, check out Waterrock Knob for unbeatable panoramic views of the Appalachian Mountains. From there, journey eastward to Lake Junaluska, a scenic reservoir surrounded by majestic mountains.
Concluding the route, head southeast on I-40 to your beautiful destination of Asheville.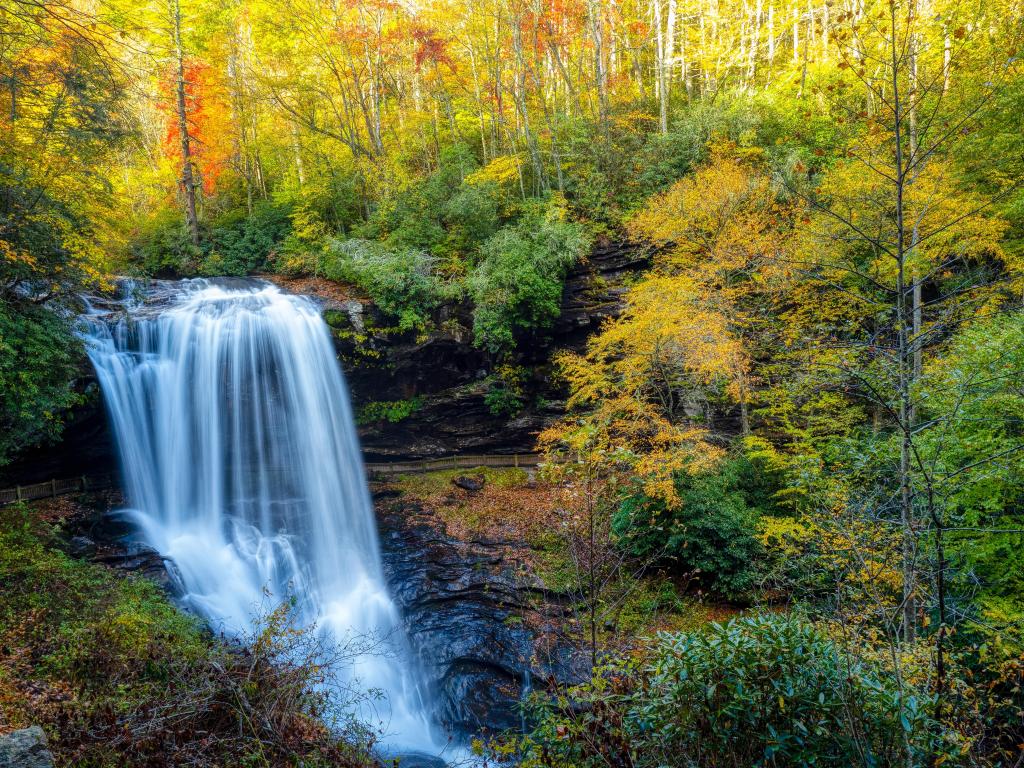 The Gatlinburg Route
Kick off your adventure in Nashville and move eastward on I-40. As you press on, take a quick detour to the scenic Edgar Evins State Park, where nature and history meet.
Continue on I-40, and make a turn at Cookeville to explore the Cookeville Depot Museum. From there, travel northwards to Jamestown, a town rich in Tennessee history.
Continuing on your route, you'll get to visit the Big South Fork National River and Recreation Area. Next, head south to Norris Dam State Park.
Your next major city stop is Knoxville, where you'll soak in the culture, history, and perhaps even some Tennessee bluegrass music. As you journey further southeast, you'll pass through Sevierville, a city that combines the beauty of nature with the thrill of amusement attractions.
The route then leads you to Pigeon Forge, known for its Appalachian heritage and entertainment. A short drive from here is Gatlinburg, nestled at the entrance to the Great Smoky Mountains National Park.
After exploring the Great Smoky Mountains National Park, head towards the vast expanse of the Cherokee National Forest, teeming with hiking trails and serene landscapes. Continue eastward on I-40 until you reach the vibrant city of Asheville.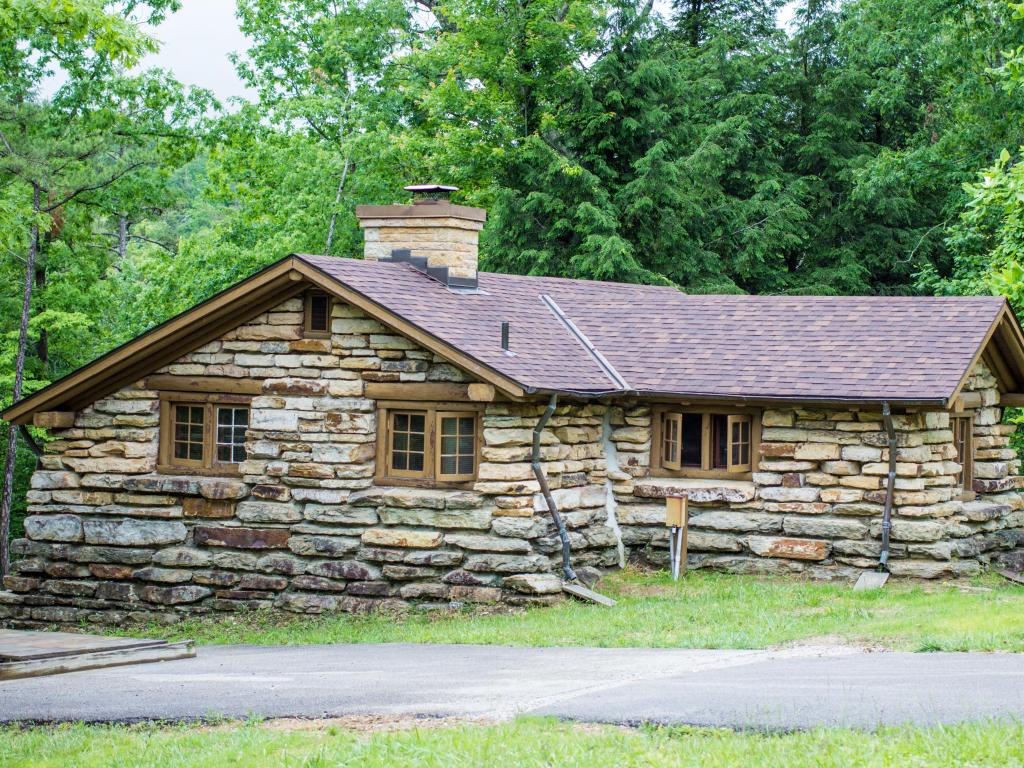 Best places to stop between Nashville and Asheville
With so much history, nature, scenery, and cultural attractions, you're going to want to stop in one of these amazing destinations below. This way, you'll be able to experience everything this amazing region has to offer.
Discover the heart of the Blue Ridge Mountains
Located about 3 hours and 40 minutes into the Blue Ridge Route, Blue Ridge is definitely worth a visit. As you approach the city, you see sweeping mountain views and endless lakes and rivers.
Named for the majestic mountains surrounding it, this city is a hub for history, arts, culture, and the enchanting allure of nature.
Out of all Blue Ridge's many attractions, the first one you should visit is the Blue Ridge Mountains Arts Association – an institution that nurtures and promotes the region's thriving arts scene.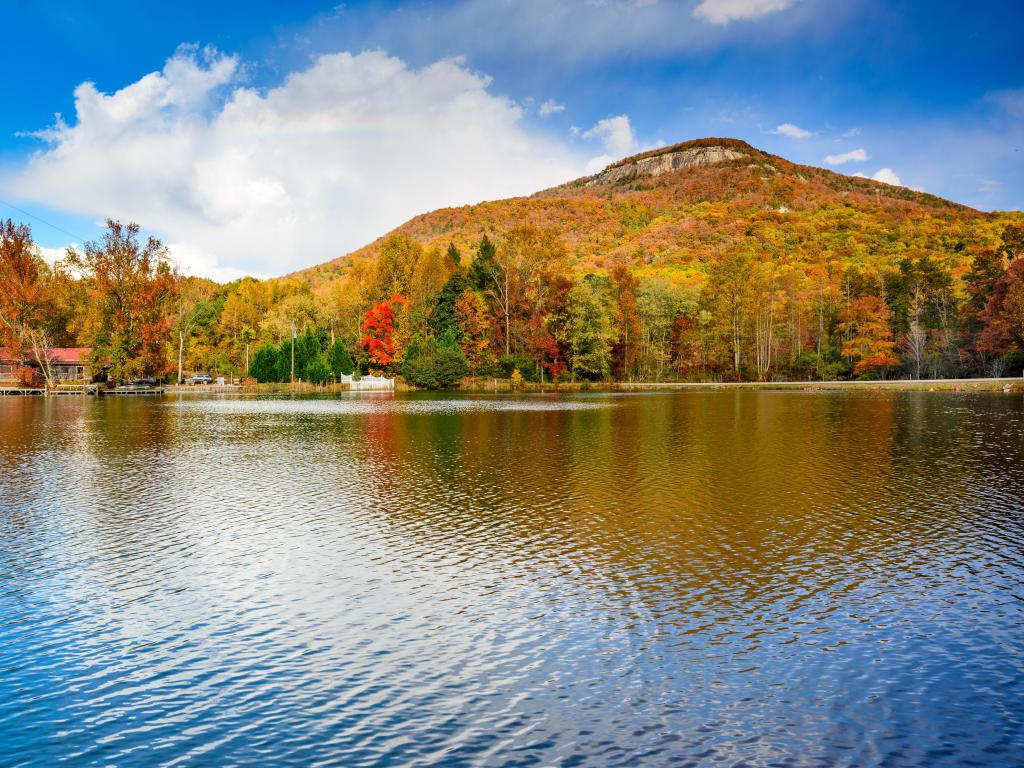 If you love nature, venture into the vast expanses of the Chattahoochee-Oconee National Forest, where trails weave through thick canopies with hidden waterfalls you can hike to.
When you reach beautiful Blue Ridge, nothing could be better than staying at the modern and stylish Hampton Inn Blue Ridge. Located in the heart of Blue Ridge, this hotel strikes the perfect balance between luxury and the cozy comfort of home.
One of the hotel's standout features is its rooftop bar and restaurant. Here, you can sip on drinks while soaking in panoramic views of the city below and the mountains on the horizon.
While at the Hampton Inn Blue Ridge, there's no shortage of activities to enjoy. A short walk will lead you to the Blue Ridge Recreational Park, an oasis of greenery and leisure activities. On top of that, the Blue Ridge Scenic Railway's starting point is a mere 300 meters away from the hotel.
A scenic stop by the Great Smoky Mountains
Six hours into your drive on the Gatlinburg Route, the picturesque town of Gatlinburg awaits. Nestled in the breathtaking Great Smoky Mountains, this quaint town captures the essence of both natural splendor and charming town life.
Gatlinburg's crown jewel is undoubtedly its proximity to the Great Smoky Mountains National Park – a vast expanse of lush greenery, mist-covered peaks, and wildlife.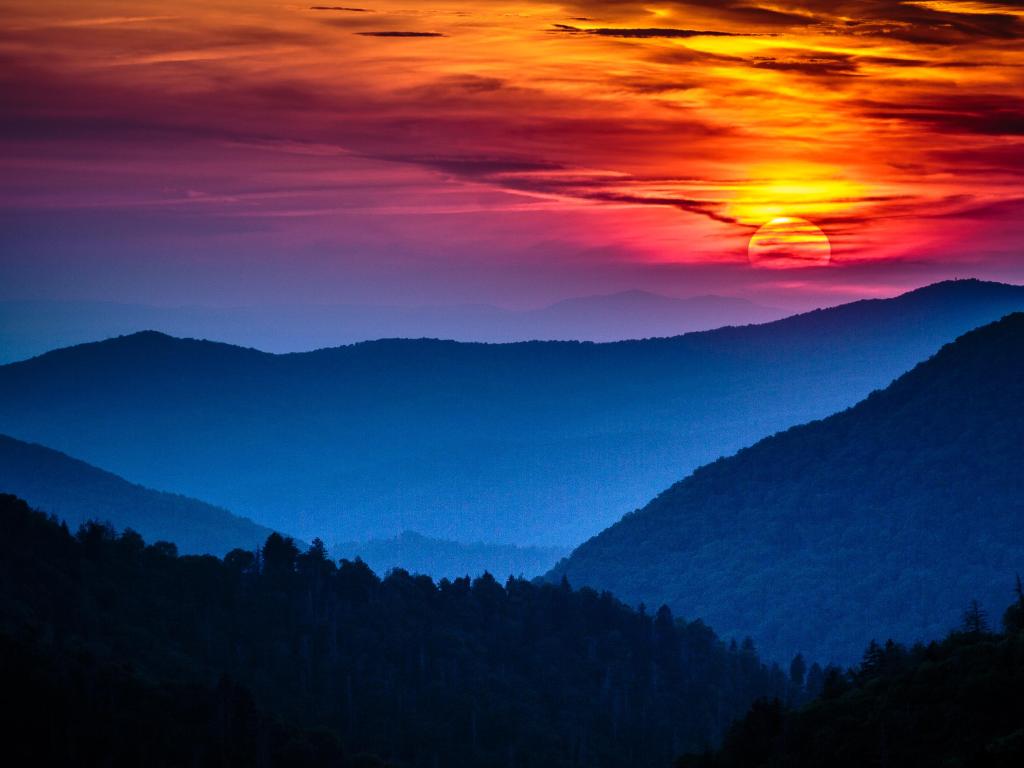 If you're looking for a mix of nature and entertainment, Ripley's Aquarium of the Smokies will bring you to the marine world, right in the heart of the mountains.
When it comes to accommodations, we recommend staying at the hugely popular Greystone Lodge on the River. This one-of-a-kind stay is an experience that's both rustic and luxurious.
Many rooms have balconies that feature tranquil views of the creek, allowing you to unwind to the soothing sounds of flowing water. Whether you're in the mood for a refreshing dip in the seasonal outdoor pool or a workout session in the fitness center, the Greystone Lodge has got you covered.
The hotel is just a short walk away from the Ghostwalk of Gatlinburg, where tales of the town's eerie past come alive under the moonlit sky.
If you're looking for more nature-centric adventures, the Treetop Skywalk at Anakeesta is only a half-mile away. Here, hanging bridges suspended amongst the trees allow you to walk along the forest canopy.
Where to stay when you reach Asheville
Asheville, with its gorgeous backdrop of the Blue Ridge Mountains, invites you to dive deep into its rich tapestry of arts, culture, and architectural wonders.
Once you arrive in this enchanting city, visit the Biltmore Estate, America's largest privately-owned home. As you wander through the vast corridors and manicured gardens, you'll be transported to a bygone era.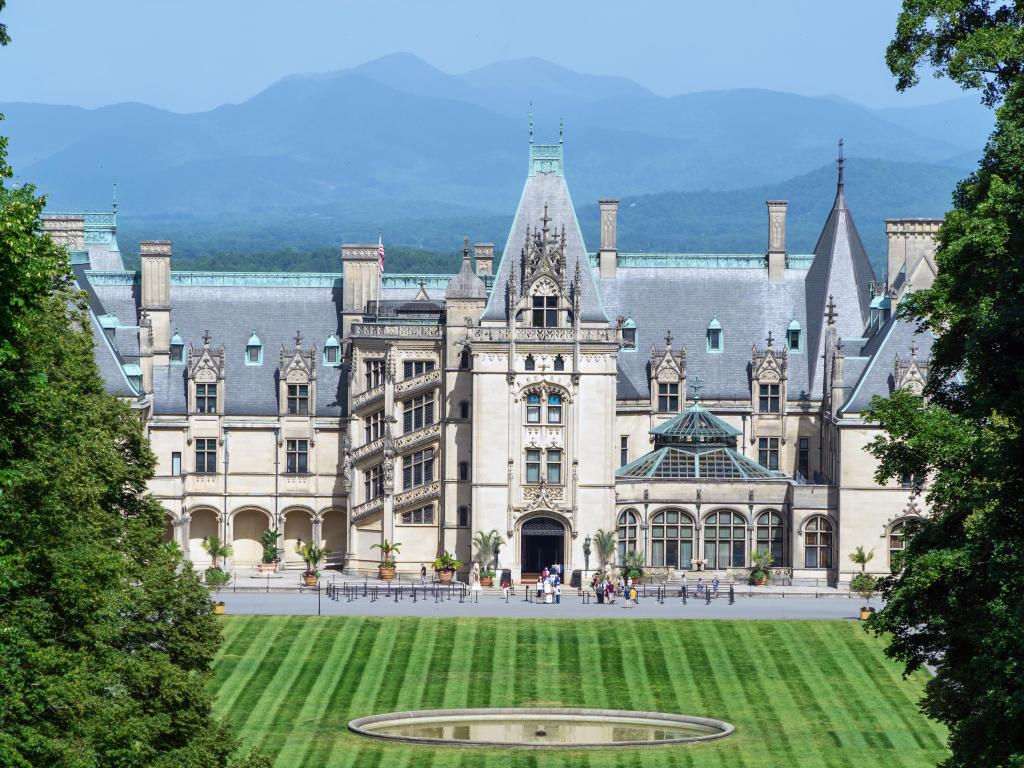 If you're an art enthusiast, the Downtown Art District will give you a delightful blend of galleries, studios, and art-centric events that reflect the city's deep-rooted passion for the arts.
If you love the great outdoors, you're in for a treat as well. In the mountains surrounding the city, you'll see magical waterfalls and jaw-dropping mountain vistas. Activities like hiking, kayaking, and climbing are just a few ways to soak in the region's natural beauty.
In the heart of it all is The Inn on Biltmore Estate, the perfect stay to get the most out of Asheville. Set amidst beautiful natural vistas, the hotel's grounds are the perfect place for leisurely strolls. The rooms, with their expansive windows, have beautiful views of the mountains and countryside.
On top of all this is the popular on-site restaurant and bar that serves regional delicacies. After exploring the city, jump in and relax in the hotel's heated outdoor pool. Or, take advantage of the hotel's luxurious spa.
Things to see on a road trip from Nashville to Asheville
For such a short road trip, the drive from Nashville to Asheville is full of wonderful highlights to enjoy. Below, we've listed our favorite stops along the way, to help you plan for your ultimate journey through the Appalachians.
Blue Ridge Route
Cannonsburgh Village - A representation of a 19th-century Tennessee village, it gives you a glimpse into the past with pioneer buildings and artifacts.
Old Stone Fort State Archaeological Park - This park encompasses a prehistoric Native American ceremonial site surrounded by earthworks and believed to be nearly 2000 years old.
Chattanooga - Nestled along the Tennessee River, Chattanooga boasts a scenic downtown, historical attractions, and the famous Lookout Mountain.
Dalton Little Theater - Situated in Dalton, Georgia, this community theater has a long-standing tradition of showcasing local talent in a variety of performances.
Chief Vann Historic Site - This historic property preserves the home of James Vann, a prominent Cherokee leader, showcasing early 19th-century Cherokee culture.
Apple Orchards around East Ellijay - A haven for apple enthusiasts, East Ellijay boasts numerous orchards that burst with fresh produce and seasonal festivities.
Rich Mountain Wilderness - Spanning northern Georgia, it is a pristine forest area offering solitude, hiking trails, and beautiful mountain vistas.
Oconee National Forest - Located in Georgia, this forest is home to diverse wildlife, multiple recreational opportunities, and scenic landscapes.
Blue Ridge - A charming mountain town known for its artsy vibe, scenic railway, and its proximity to the Appalachian Mountains.
Cherokee County Historical Museum - This wonderful museum features artifacts and exhibits related to the history and heritage of Cherokee County, North Carolina.
Nantahala National Forest - This forest in North Carolina is famous for its rugged terrain, waterfalls, and recreational activities including white-water rafting.
Bryson City - A picturesque town surrounded by mountains, rivers, and the southern border of the Great Smoky Mountains National Park.
Dillsboro Chocolate Factory - A delightful chocolate shop in Dillsboro offering handcrafted chocolates and sweets.
Waterrock Knob - A renowned peak in the Smoky Mountains, known for its panoramic views and the trail leading to its summit.
Wheels Through Time Motorcycle Museum - Located in Maggie Valley, it houses a rare collection of vintage American motorcycles.
Lake Junaluska - A tranquil retreat community centered around a scenic lake, often associated with spiritual reflection and relaxation.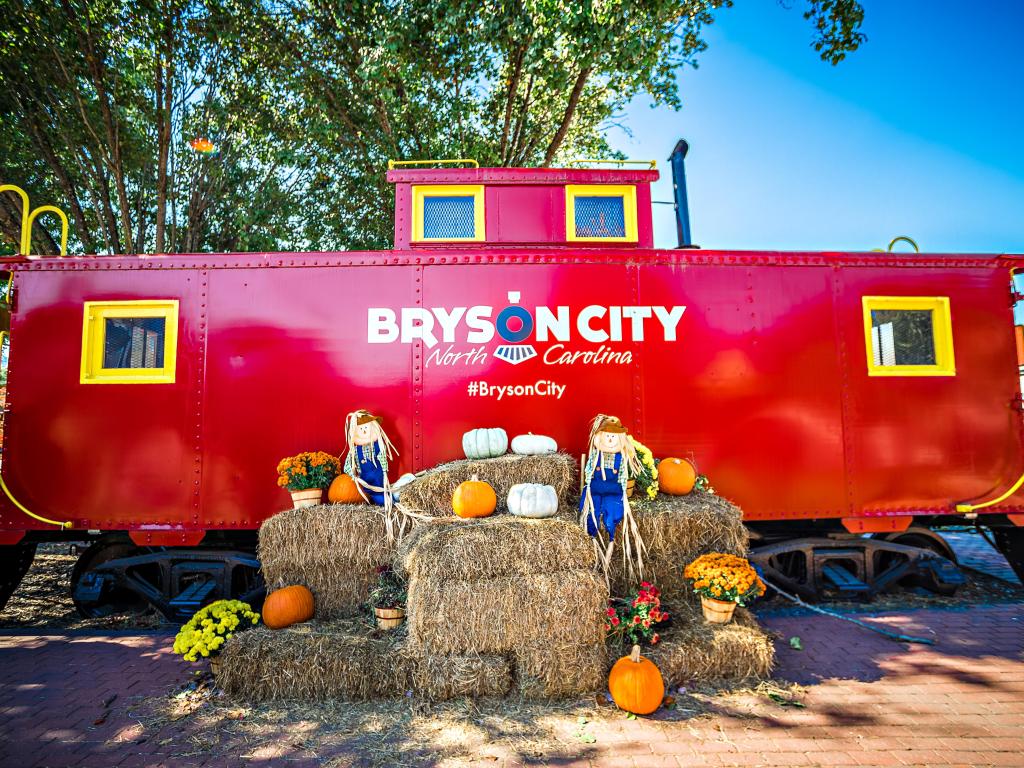 Gatlinburg Route
Gordonsville - A quaint town in Virginia renowned for its historical significance and Southern charm.
Edgar Evins State Park - This beautiful Tennessee park is known for its diverse wildlife, hiking trails, and panoramic views of Center Hill Lake.
Cookeville Depot Museum - This museum preserves the history of railroading in Cookeville through a range of artifacts and exhibits.
Big South Fork National River and Recreation Area - Spanning Kentucky and Tennessee, this area is known for its gorges, rock formations, and wide array of outdoor activities.
Norris Dam State Park - Located in Tennessee, this park has a mix of history, beautiful reservoir views, and recreational facilities.
Knoxville - Tennessee's vibrant city that combines Southern hospitality, historic sites, and a burgeoning arts scene.
Sevierville - Hometown of Dolly Parton, it's a gateway to the Smokies with its own unique attractions and Southern charm.
Pigeon Forge - A mountain resort city known for its theme parks, including Dollywood, and its musical theaters.
Gatlinburg - Nestled at the entrance to the Great Smoky Mountains National Park, it's renowned for its unique boutiques, mountain views, and local attractions.
Great Smoky Mountains National Park - America's most visited national park, it offers majestic mountain views, diverse wildlife, and a rich cultural history.
Smoky Mountain Llama Treks - Offering a unique hiking experience where visitors can trek with trained llamas through the Smoky Mountains.
Cherokee National Forest - Located in Eastern Tennessee, this vast forested area has endless recreational opportunities in a stunning landscape.
Appalachian Trail - An iconic long-distance hiking trail stretching over 2,000 miles from Georgia to Maine, showcasing the beauty of the Appalachian Mountains. If you'd like to learn more about the Appalachian Trail, here is our comprehensive guide.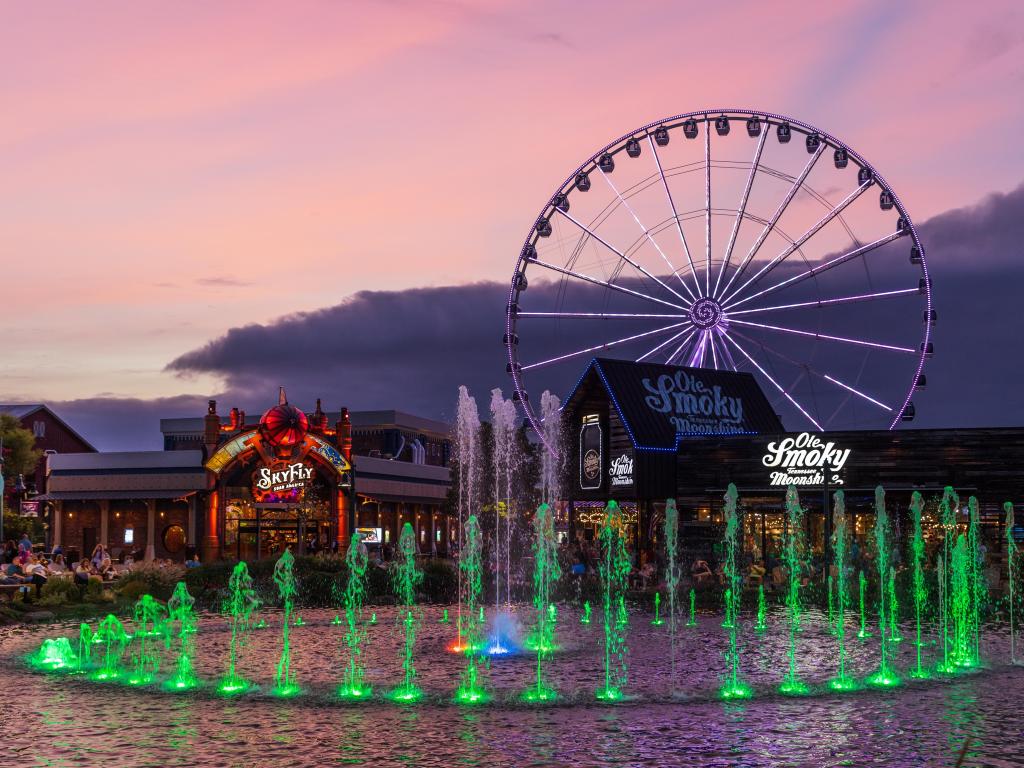 Best time to go on a road trip from Nashville to Asheville
Asheville is a popular destination year-round. However, depending on what you want to experience, you'll want to plan your trip around its seasons.
If driving during the winter, be prepared for potential road closures due to snow and ice. While Asheville has milder temperatures ranging from 20 to 50 degrees Fahrenheit, roads in the wider Blue Ridge Mountains and the Great Smoky Mountains National Park might see occasional closures.
There are still plenty of festivities to enjoy in winter. Winterfest in Pigeon Forge and Gatlinburg, stretching from November to February, is the ultimate winter festival, featuring parades, lights, and holiday fun.
Spring is mild with pleasant temperatures and plenty of wildflowers in the mountains. On the Gatlinburg Route, you can experience the Dogwood Arts Festival in Knoxville during April.
The Biltmore Blooms and Asheville Beer Week are other spring festivals that capture the heart and soul of this magnificent city.
The summer sees Asheville's temperatures soaring between 70 to 90 degrees Fahrenheit. It's warm, with moderate humidity, making it ideal for outdoor adventures.
If traveling the Blue Ridge Route during this season, you can immerse yourself in the Chattanooga Riverbend Festival in June or the Blue Ridge Blues & BBQ Festival come September.
Fall features colorful foliage and temperatures between 45 to 70 degrees Fahrenheit, with pleasant driving conditions, picturesque views, and events that are sure to entertain, like the Blue Ridge Pride Festival and Oktoberfest.
With gorgeous routes, plenty of activities, seasonal experiences, and a world-famous final destination in Asheville, this road trip will give you many fantastic memories.