Road Trip from Nashville to Memphis
If you are a music lover looking for a voyage with rural charm and extraordinary sights, the road trip from Nashville to Memphis might be perfectly suited for you. The trip will take you from one music capital to another and this adventure will leave you with lasting memories.
The 212-mile road trip from Nashville to Memphis takes 3 hours to drive. Popular sites include Jackson, Dunbar Cave and David Crockett State Parks, Tennessee Safari Park, Discovery Park of America, Holly Springs National Forest as well as Graceland.
Read until the very end to learn everything there is to know about this amazing road trip. Specifically, we'll take you through the best route to take, where to stay along the way, our top tips on things to do, and the best time of year to travel.
How far is Memphis from Nashville and how long will the road trip take?
Taking the quickest route, the road trip from Nashville to Memphis covers 212 miles and takes 3 hours of driving without accounting for any breaks or detours.
The drive is fairly straightforward and although you could theoretically speed through it in less than a single afternoon, it is best to enjoy it over the span of two to three days.
This scenic trip takes you past various state parks and forests and even though there aren't that many urban areas along the way, there is a lot of potential for memorable detours down the road.
You barely ever have to stray from the interstate and there won't be any major cities on the way, so you shouldn't be worried about heavy traffic or any delays. This drive will be a leisurely and relaxing one.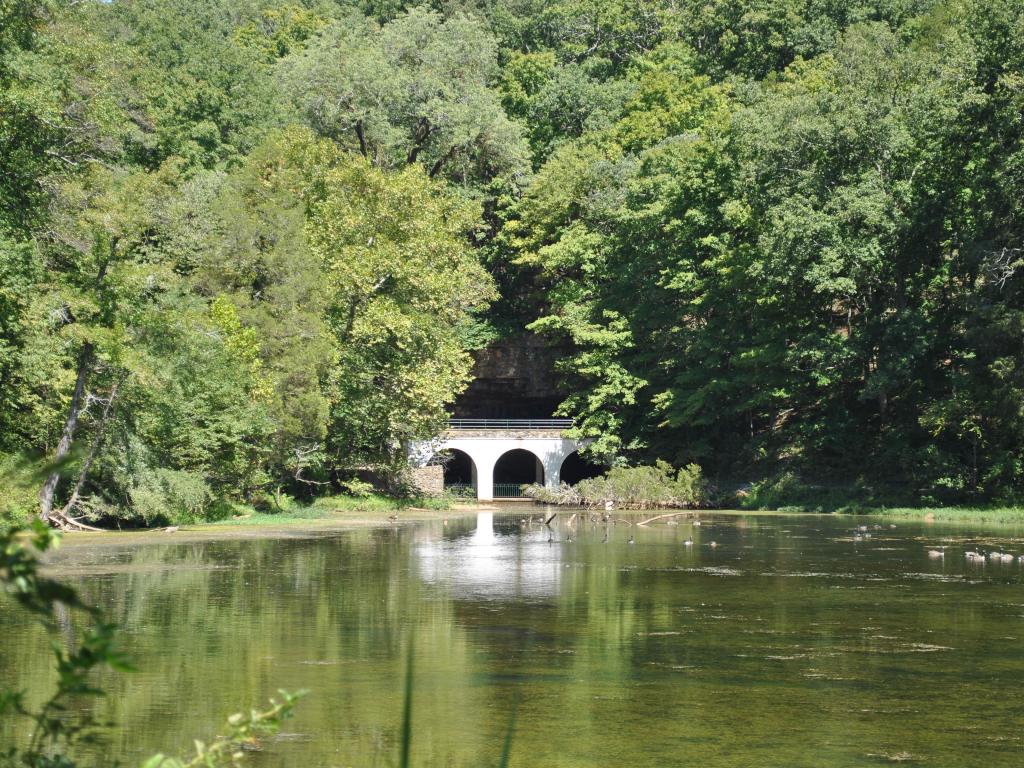 Best road trip route from Nashville to Memphis
The road trip from Nashville to Memphis is bound to amaze you as you will be driving through small towns brimming with Southern charm, lush national forests, and beautiful rural scenery directly on Interstate 40 (I-40).
However, a road trip often is not about how fast you can get from one place to another, but the experiences along the way. In order to fully appreciate the journey, consider making as many detours as possible, before arriving at your final destination.
This epic journey through Tennessee includes iconic stops such as Montgomery Bell State Park, Dunbar Cave State Park, and Tennessee Safari Park. Even if you choose to shorten the drive to Memphis as much as you can, it still makes for an unforgettable road trip.
If you have a little more time, you can also make detours to beautiful Mousetail Landing State Park, exciting Discovery Park of America, Eiffel Tower Park and many other amazing attractions before arriving in the "Music City", Memphis.
Road trip route from Nashville to Memphis
While exiting Nashville, take I-40 and drive past the scenic Harpeth River State Park - Hidden Lake.
You will have the option to detour to Montgomery Bell State Park after driving past Kingston Springs. Take Exit 182 towards TN-96 W to reach the park.
Before getting back on the main route, a great option would be following State Highway 48 N through Dickson towards Clarksville where you can visit both McGregor Park & Cumberland Riverwalk and Dunbar Cave State Park.
Follow TN-149 W and TN-13S after your visit to get back onto the interstate. Another great option for a detour would be to head over to Kentucky Lake through Paris, where you can also visit Eiffel Tower Park, and make a stop at Paris Landing State Park.
For this detour, take Exit 126 and follow US-641. Otherwise, continue down I-40. Past Bucksnort, you will have the opportunity to turn right onto TN-13 by taking Exit 143 to visit Coal Miner's Daughter's Museum.
Following US-70 from here will take you to Nathan Bedford Forrest State Park and Duck River Unit Tennessee National Wildlife Refuge. After your visit, you can get on US-641 from Camden and drive south to Mousetail Landing State Park by the stunning banks of the Tennessee River.
If not making this detour, simply keep following I-40, which will take you towards Wildersville, where you can visit Natchez Trace State Park.
You will soon arrive in Jackson, where you can visit Rusty's TV & Movie Car Museum. Here, you can also make a detour to Union City for an exciting visit to Discovery Park of America by following US-45W.
Alternatively, while leaving Jackson you could head on over to Alamo on US-412 for an unforgettable day at Tennessee Safari Park.
Otherwise, keep following I-40 and drive through Hatchie National Wildlife Refuge. A couple of miles down the interstate and you will be nearing your final destination – Memphis.
Once you arrive, you will soon discover how much the "Home of the Blues" has to offer, if you haven't already. The Shelby Farms Park, Overton Park and the Memphis Zoo are only a few of the wonders this city has to offer.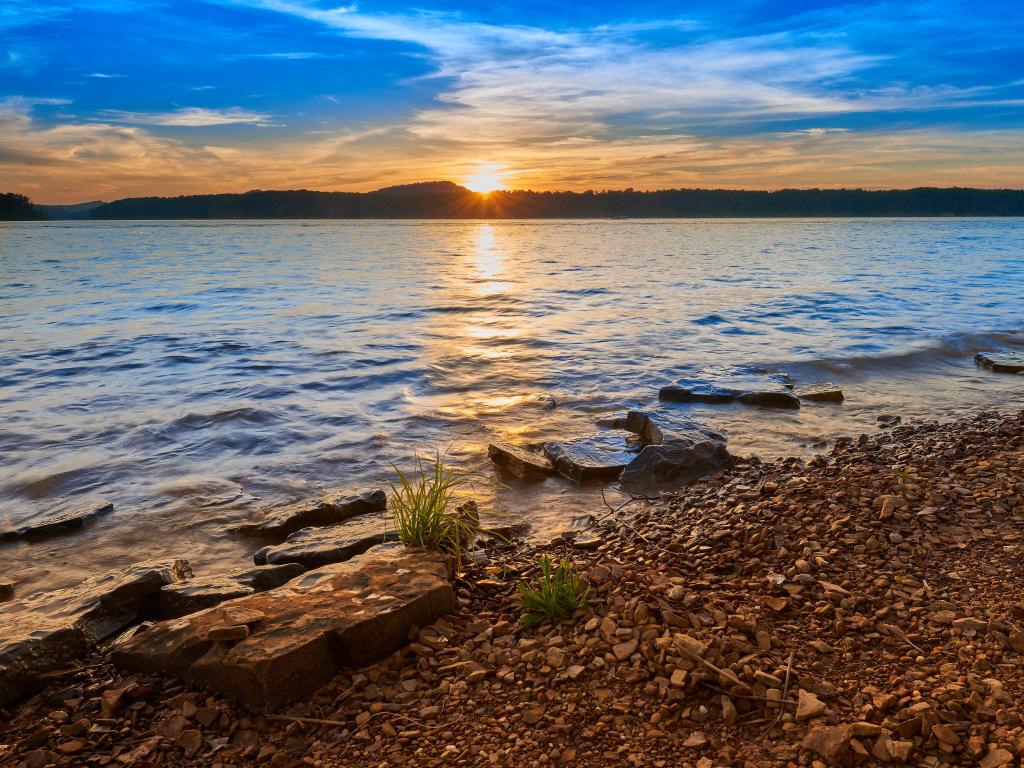 Best places to stop between Nashville and Memphis
The road trip from Nashville to Memphis is delightful and so are the options for an overnight stay along the way. You wouldn't want to rush through this exciting journey, so we suggest you dedicate at least three days to this fantastic trip and stop by these hotels:
Enjoy a relaxing break in Jackson
Home of Rockabilly Music, Jackson is sometimes overshadowed by the musical fame of Nashville and Memphis. However, this charming city has much to offer and will provide a perfect stopover for some rest as it is located almost midway on the route about 2 hours from Memphis.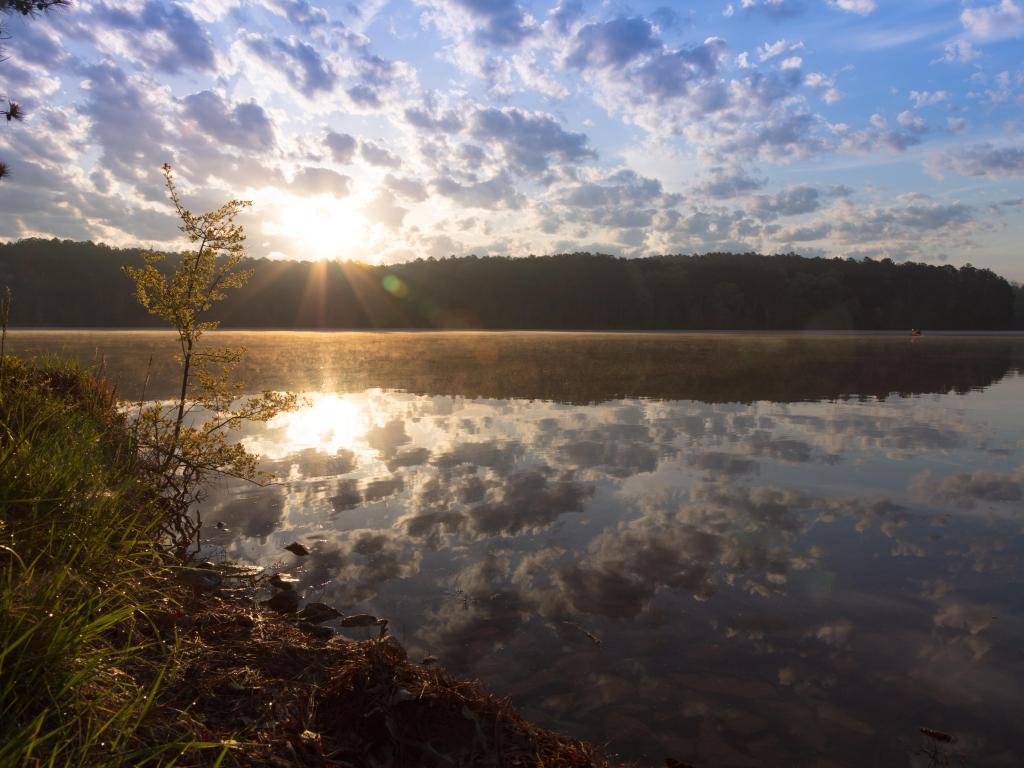 SpringHill Suites by Marriott Jackson stands out from the other accommodation options with its beautifully decorated, spacious rooms and great location, which will allow you to explore the city.
The hotel is located a short drive away from Rusty's TV & Movie Car Museum to see some of the most iconic cars you might have seen on the screen.
Casey Jones Home & Railroad Museum is also located nearby and you can learn about this amazing locomotive engineer whose life has been made famous in song and film.
Before heading to the hotel, you can head over to Cypress Grove Nature Park for a stroll by the water and to see some birds of prey. If you are feeling energetic, this park also features a great golf course where you can take a swing or two.
After a day out exploring history and nature, you can relax by the fabulous outdoor pool of the hotel and enjoy a cocktail at the modern lobby bar before heading to your room for a much-deserved rest.
Follow in the footsteps of The King in Graceland
A trip to an iconic city like Memphis would require more than a day of exploration. There is so much to do and see, and a fantastic variety of live music shows in the evening that you might want to enjoy, we recommend staying a couple of days in the city.
While in Memphis, a visit to Graceland, the legendary home of Elvis Presley, is a must. The Guest House at Graceland is the perfect place to base yourself while you are exploring Elvis Presley's Memphis.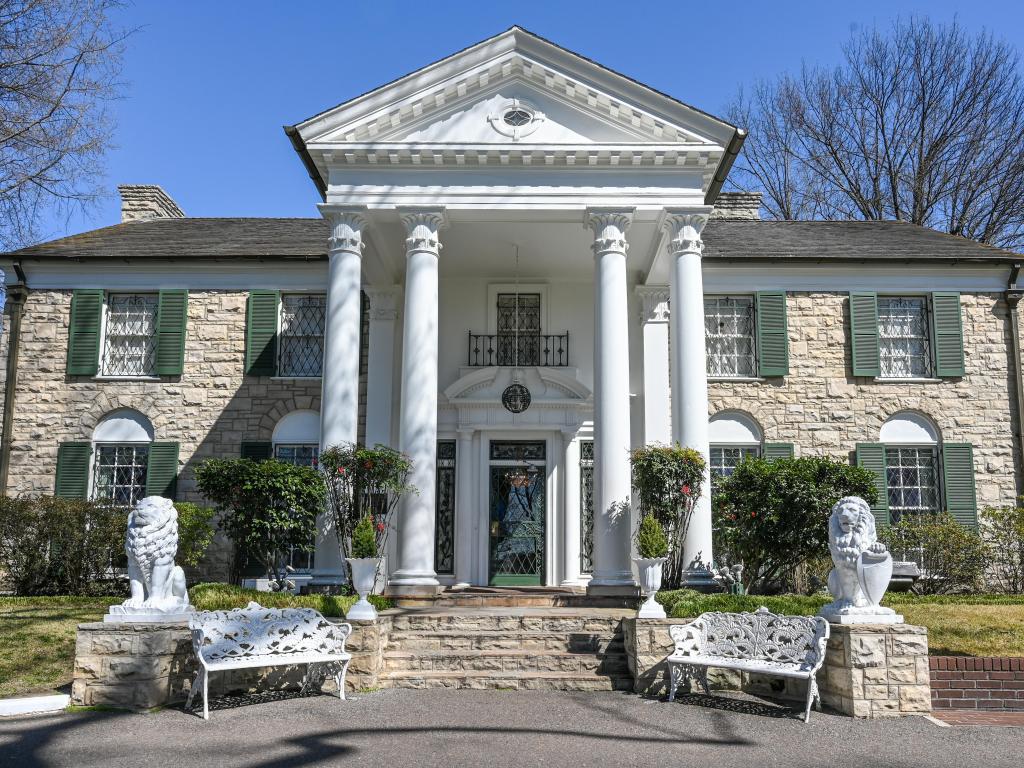 You will feel like you are living the life of The King of Rock 'n' Roll in this hotel, which is designed with his tastes in mind. With several restaurants, a theatre and an outdoor pool, you might not feel the need to step out, but there is so much to explore in this historic city.
After you visit his Graceland Mansion and learn more about the legendary musician, you can continue delving deeper into the city's musical past by visiting the Stax Museum of American Soul Music and the Sun Studio, where young Elvis Presley recorded his first song.
When you return to the hotel, you can enjoy a dip in the impressive outdoor pool to unwind and enjoy a meal at one of the restaurants onsite and sample a few of The King's favorite dishes.
Explore the rich history of Memphis
If you are planning on enjoying a long stay in Memphis, the iconic Memphis Pyramid is an impressive landmark that's definitely worth a visit over a weekend. Moreover, if you are looking for a blend of luxury and comfort – you shouldn't have to look too far.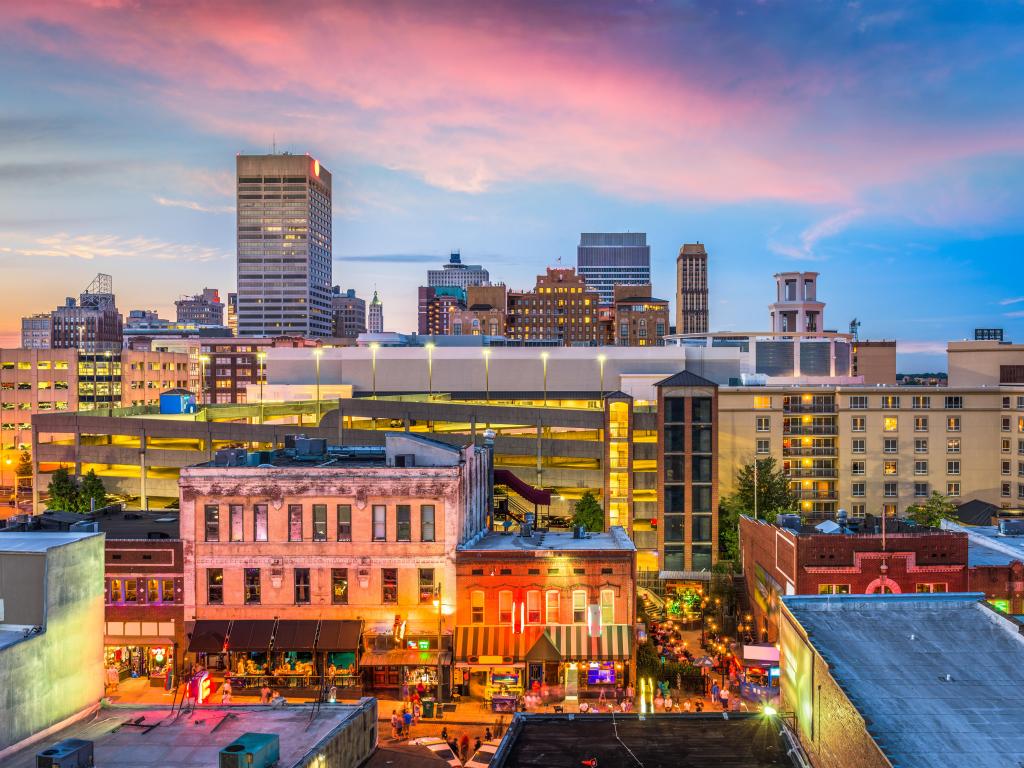 Located within the Memphis Pyramid, Big Cypress Lodge is an outstanding resort with classy guest rooms, wonderful views overlooking the Mississippi River, superb amenities and a whole bunch of attractions a stone's throw away.
Memphis is a music lover's paradise, and it isn't surprising that there are many museums dedicated to the town's music history. The Memphis Rock 'n' Soul Museum is located downtown only a short drive away from the accommodation.
You can also head to the Beale Street Entertainment District nearby to experience one of the most iconic streets of America. This district has a rich history of legendary live music, and its delta blues, jazz, rock 'n' roll, R&B and gospel roots can still be seen in its clubs and restaurants.
After listening to some amazing live music, you can head back to the hotel to unwind at its fabulous spa or head to the bowling alley located on the property for some fun. The two onsite restaurants are very popular, so it is a good idea to call ahead to make a reservation.
Things to see on a road trip from Nashville to Memphis
With a length of around 3 hours of driving, the road trip from Nashville to Memphis could be both short and relaxed as well as prolonged and tightly packed according to your expectations.
Proceed at your own pace but don't forget to acquaint yourself with some of the attractions you might come across along the way: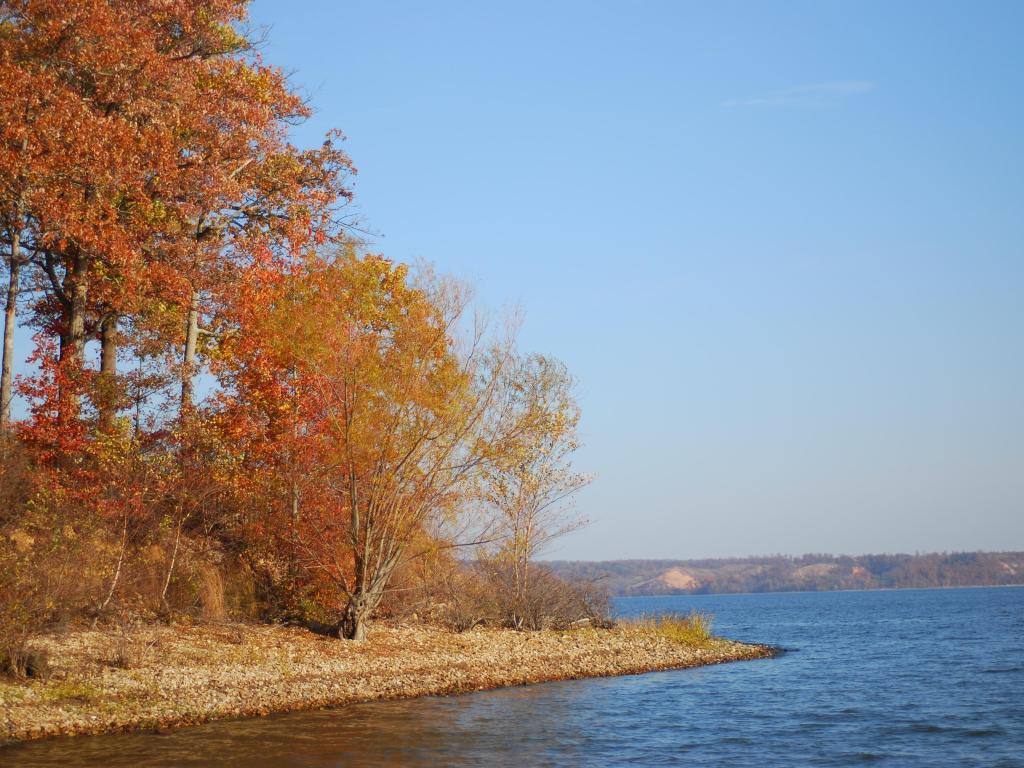 Montgomery Bell State Park, Burns – Experience a peaceful nature retreat at the Montgomery Bell State Park. The newly renovated lodge, restaurant and modern rooms are open to visitors daily in case you are in search of more than hiking.
David Crockett State Park, Lawrenceburg – Swimming, boating and biking are some of the prized summer activities available for guests at the David Crockett State Park. In addition to that, once you had the opportunity of hiking around the 40-acre scenic lake you could relax in the beautifully furnished cabins.
McGregor Park & Cumberland Riverwalk, Clarksville – The riverfront park is a picturesque place to spend a couple of hours walking and snapping photos on a sunny day.
Dunbar Cave State Park, Clarksville – Admire the spectacular charcoal drawings and writings adorning the walls of Dunbar Cave State Park. Take advantage of the tour guides and acquaint yourself with the history and importance of the once sacred cave.
Paris Landing State Park, Tennessee – The Paris Landing State Park is an 840-acre park located on the Tennessee River and named after an old steamboat that used to ship agricultural products. The location of the park makes it a perfect spot for all water sports, camping and wildlife watching.
Natchez Trace State Park, Tennessee – The park offers a multitude of lengthy and scenic hiking trails, some of which cross lush forests and open fields.
Tennessee Safari Park, Alamo – Whether you decide to walk through or drive through, the Tennessee Safari Park will amaze you with its wild safari, exclusive attractions and collection of exotic animals.
Eiffel Tower Park, Paris - Don't let the name confuse you; you aren't taking a flight to France. This park boasts a smaller model of the actual Eiffel Tower, which is a great place to take a souvenir photo.
Meeman-Shelby Forest State Park, Millington – You will find a variety of camping opportunities at Meeman-Shelby Forest State Park as well as plenty of outdoor recreational activities. If you are lucky, you might even run into some wildlife.
Discovery Park of America, Union City – Discovery Park of America offers its guests an inspirational adventure unlike anything else – an inspiring educational experience covering a giant blend of relevant scientific topics.
Casey Jones Home & Railroad Museum, Jackson - The legendary locomotive mechanic Casey Jones is immortalized in many songs and films. You can take a tour of his house to learn more about his life and work.
Shelby Farms Park, Shelby County – The park presents itself as a great retreat for those who are exhausted of the city hustle and a cheerful attraction to energetic children.
Holly Springs National Forest, Mississippi – Holly Springs is a quiet, gorgeous and unspoiled forest where you can freely venture into the "wild".
National Civil Rights Museum, Memphis – Walk through five centuries worth of historical treasury with the guidance of more than 200 artefacts, interactive media, external listening posts and 40 films at the National Civil Rights Museum.
Memphis Zoo, Memphis – The Memphis Zoo is a must-see attraction in the heart of the city with tons of exotic animals, spectacular exhibits and memorable sights.
Graceland, Memphis – Enjoy a tour through the 120-acre mansion dedicated to the American legend – Elvis Presley.
Beale Street Entertainment District, Memphis – One of the most iconic streets of America, this district has a rich history of legendary live music and you can experience this firsthand in one of its music clubs or restaurants.

Overton Park, Memphis – The park is an extraordinary sanctuary for bird watching, hikes and relaxation. The park is equipped with a bunch of attractions and playgrounds for children to enjoy.
Best time to go on a road trip from Nashville to Memphis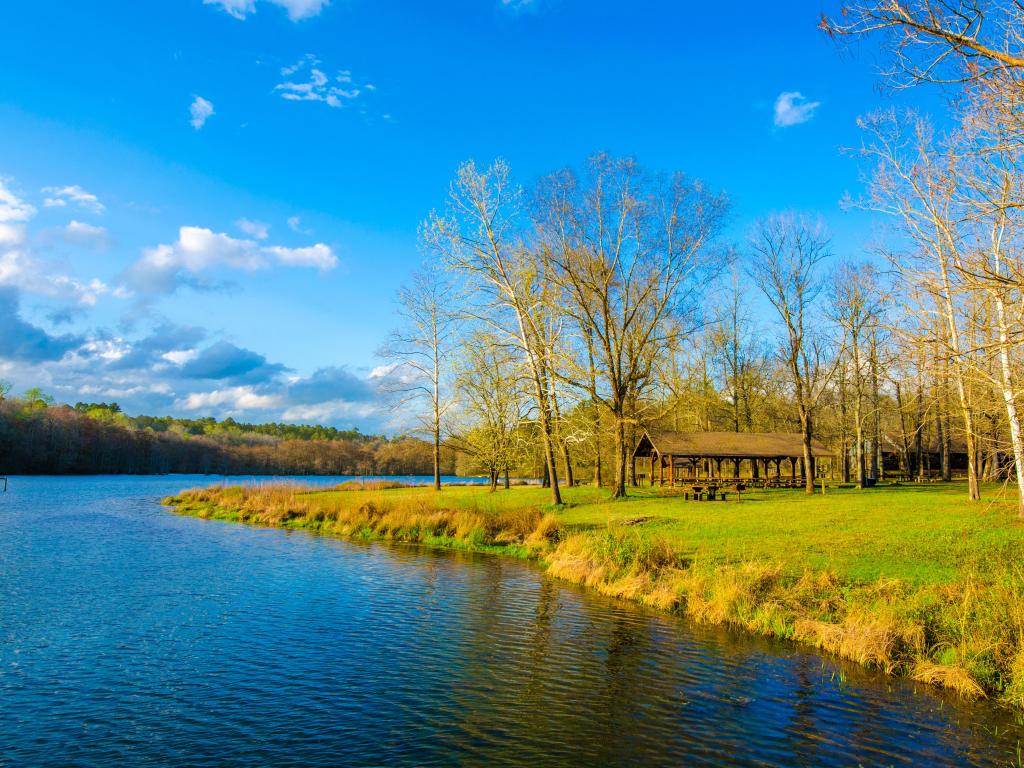 If you are not accustomed to high southern temperatures which can reach 90 degrees Fahrenheit during summertime, you'll find the road trip from Nashville to Memphis most pleasant during spring or fall.
The best time to visit the Music City is from April to May when you can not only enjoy the most pleasant weather with temperatures around 65 degrees Fahrenheit but capitalize on the city's rich events calendar such as the Beale Street Music Festival.
Another great option for a trip to Memphis is from October through November. The climate during fall is enjoyable with temperatures around 70 degrees Fahrenheit, but the weather can be unpredictable from time to time, so make sure to prepare an additional layer of clothes.
As tempting as it may be to visit Memphis and some of the numerous events and concerts packed from June through August, you should be mindful of the scorching sun and of the task of keeping yourself well hydrated all throughout the day.
Nevertheless, if high temperatures are to your liking, you should book your accommodation at least a few weeks in advance due to high tourist rates. Early booking is also advisable while on a trip during spring when you can attend the city's most popular festivals.