Road Trip from Nashville to New Orleans
If you're a fan of historic cultural sites, deep green parks and close encounters with wildlife, the road trip from Nashville to New Orleans is one you wouldn't want to miss out on. You'll have two beautiful routes to choose from, so you're in for an unforgettable adventure whichever way you go.
The 530-mile road trip from Nashville to New Orleans takes 8 hours to drive. Along the two routes, stops include Memphis, Birmingham and Baton Rouge, Paul B. Johnson and Fontainebleau State Parks, as well as Oak Valley, Whitney and Laura Plantations.
Keep reading on for our top tips on the best route, where to stop along the way, the best things to see and do, and the ideal time to go.
How far is New Orleans from Nashville and how long will the road trip take?
Comparison of road trip routes between Nashville and New Orleans

| Route | Distance | Driving Time |
| --- | --- | --- |
| The Eastern Route | 530 miles | 8 hours |
| The Western Route | 680 miles | 10 hours |
By picking the shortest route, the road trip from Nashville to New Orleans will take around 8 hours of driving and will cover around 530 miles. There are countless opportunities for a detour and plenty of things to see, so consider extending the trip in order to make the most out of it.
While the road trip from Nashville to New Orleans can easily be completed in a day, you can easily extend it to at least a few days. The drive is fairly straightforward, but taking things slow is a great way to see some southern scenery before pulling into Louisiana.
If you have some more time on your hands, you can extend the drive to 10 hours by driving through Memphis, Jackson, Natchez and Baton Rouge. The 680-mile drive is significantly more urban, so you can expect a fair bit of traffic near the major cities.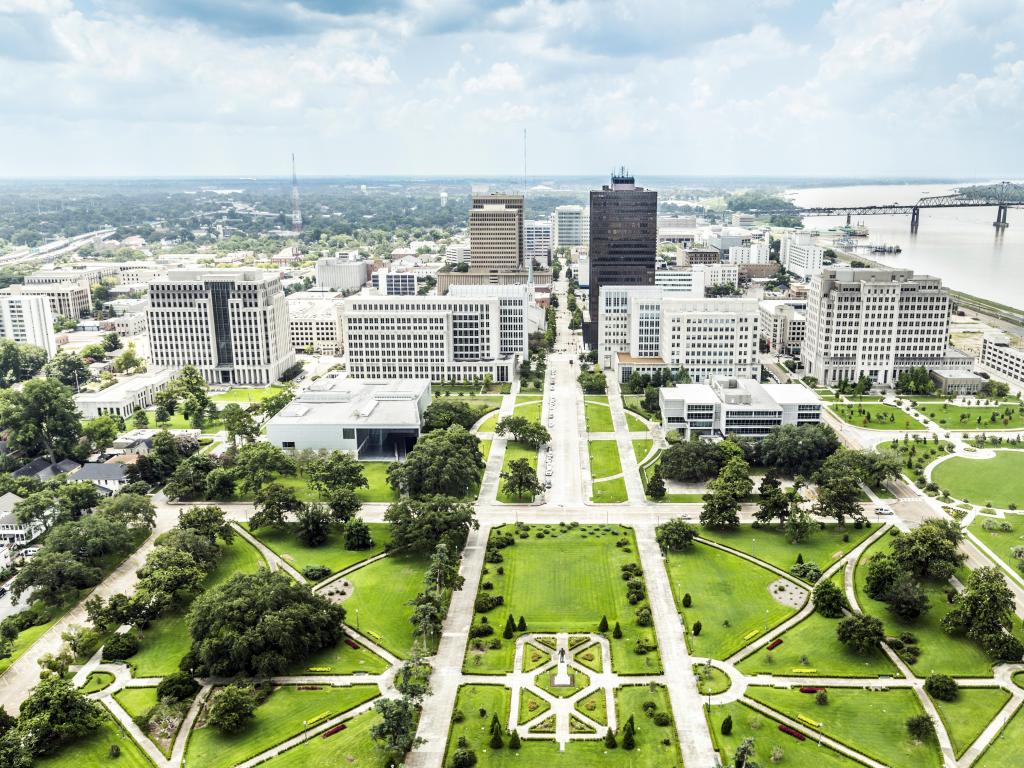 Best road trip route from Nashville to New Orleans
There are two routes you could take on your road trip from Nashville to New Orleans (Eastern and Western), and both are exciting and memorable.
The Western route goes through Memphis, Jackson, Natchez and Baton Rouge and is filled with sites, serving as historic monuments. The Eastern, on the other hand, takes you around Huntsville, through Birmingham, and past plenty of exciting and fun attractions.
How to drive from Nashville to New Orleans
The map above shows our suggestions for the best road trip routes between Nashville and New Orleans. Keep reading for detailed descriptions of both routes, where to stay on either, and the best things to do on the way.
The Eastern Route
While departing from Nashville hop on Interstate 65 and drive around Franklin. Make your way around Spring Hill and continue further south until you reach the exit to Huntsville. You can either pass here for a fun detour or drive forward until you reach the Tennessee River.
After crossing you consider a stop at Wheeler National Wildlife Refuge, otherwise hold on to the Interstate towards Birmingham.
Spend some time exploring Birmingham before heading towards New Orleans. Take Interstate 20 and drive around Tuscaloosa and follow the road until you reach Meridian. Then you can detour to either Bienville National Forest or further west to Jackson, Mississippi.
Carry on towards Hattiesburg by Interstate 59 where you will have the option to detour to some great attractions like DeSoto Caverns and National Park or Paul B. Johnson State Park. If you wish you can also visit the Hattiesburg Zoo before driving off towards Lake Pontchartrain and Borgne.
Before getting on the I-10 Twin Span Bridge, consider visiting Fontainebleau State Park in the northern coast of Lake Pontchartrain or detouring to John C. Stennis Space Center where you can find the INFINITY Science Center.
Soon after crossing the bridge you might run into some congestion, so consider stopping at Bayou Sauvage National Wildlife Refuge or continue a bit further south to reach your final destination – New Orleans.
The Western Route
On your way out of Nashville take Interstate 40 and drive westward towards Dickson. Once you are close a solid option would be to detour to Montgomery Bell State Park. Otherwise, continue driving toward Jackson where you can detour to Tennessee Safari Park.
Next follow the route to Memphis where you might want to take a break and visit some of the popular attractions nearby. Afterwards, switch to Interstate 55 and cross over to Jackson or detour to Vicksburg in the west or Bienville National Park eastward.
Take exit 61 to merge onto MS-28 west and drive perpendicularly to the Mississippi River until you drive by Port Gibson and into Natchez. You might want to take a break at St. Francisville where you can visit The Myrtles Plantation before entering Baton Rouge.
When you arrive at Baton Rouge, a wise decision would be to take some time and drive to some of the attractions in and around the city. Sites such as the BREC's Baton Rouge Zoo, USS KIDD Veterans Museum, Mike the Tiger's Habitat allow for a memorable afternoon.
Take Interstate 10 and consider taking a drive near the beautiful Mississippi coast so you can some of the historical sites on the River Road. A great place to start would be the Oak Valley plantation and down the stream towards Whitney, Houmas and the Laura Plantations.
Right before ending your trip at your final destination – New Orleans, consider detouring to Maurepas Swamp Wildlife Management Area and Cajun Pride Swamp Tours where you can sail for a few hours.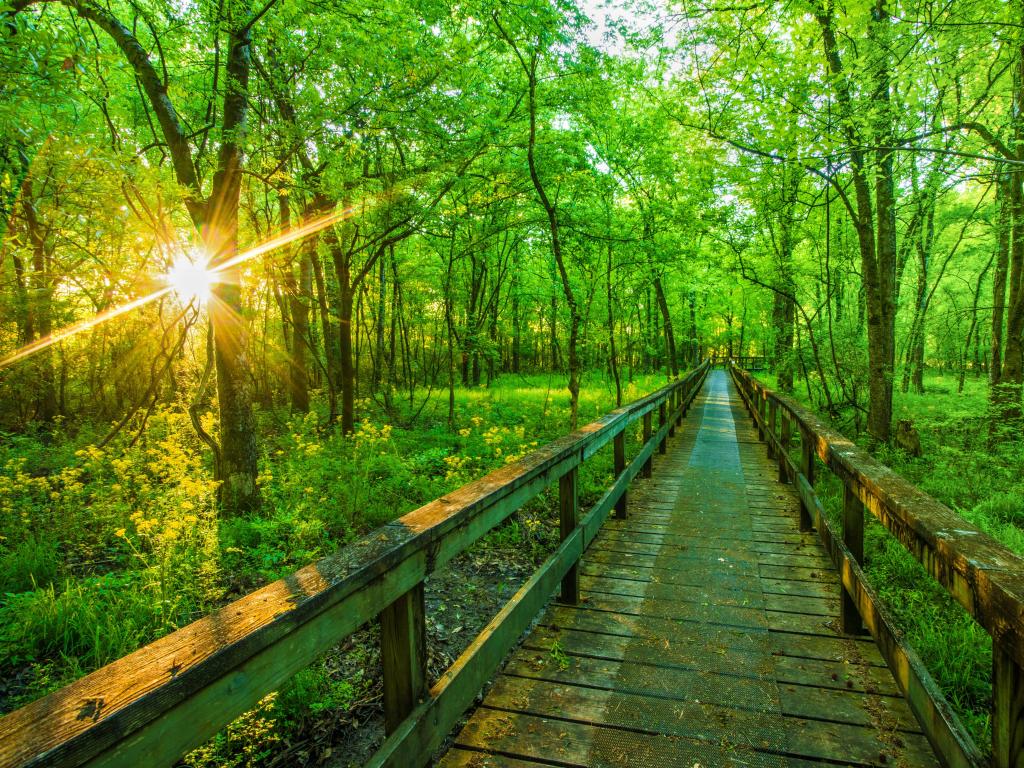 Best places to stop between Nashville and New Orleans
The road trip from Nashville to New Orleans is action-packed and will take you through multiple cities, where you can find countless hotel options. Here are some of the premium resorts the route has to offer:
Enjoy a luxurious stay at Jackson, Mississippi
If you decide to choose our Western Route, a great option to stop is Jackson. Just 186 miles from our destination, the capital city of Mississippi has plenty of attractions and amenities to enjoy.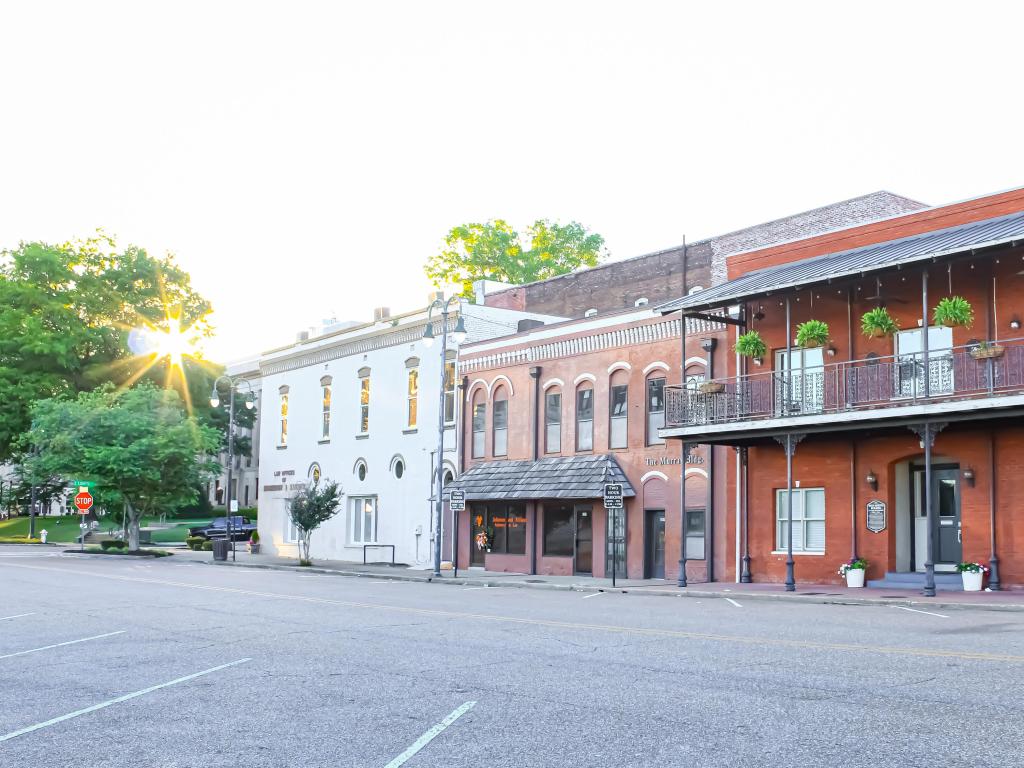 Jackson has a number of historical sites worth a visit, thanks to its links to the civil rights movement. Consider paying some of the many museums a visit and take in the Mississippi State Capitol building.
Get back to nature at the leafy LeFleur's Bluff State Park where you can enjoy trails, views of forests and hillsides or discover the Mississippi Museum of Natural Science and aquarium.
There are lots of options of places to stay in Jackson, but if you're after colorful interiors, traditionally styled rooms and a beautiful outlook, then the Fairview Inn is a great option.
The hotel features an outdoor fireplace and sun terrace and after a long drive, a perfect antidote is a relax at the the spa and wellness center.
Despite being the highest rated hotel in Jackson, prices are affordable. Couple that with an amazing, quiet location and excellent service, the Fairview Inn becomes the obvious choice.
Experience tranquility in Birmingham
If you want to stop halfway on the Eastern Route, your best option is to take a rest at Birmingham. Known as the "Magic City" due to its soil containing all three elements to make iron, Birmingham combines tranquility with great options for dining out.
Top attractions include Birmingham Museum of Art and Birmingham Botanical Gardens. There's also a zoo to visit and the dramatic Oak Mountain State Park, amongst other things.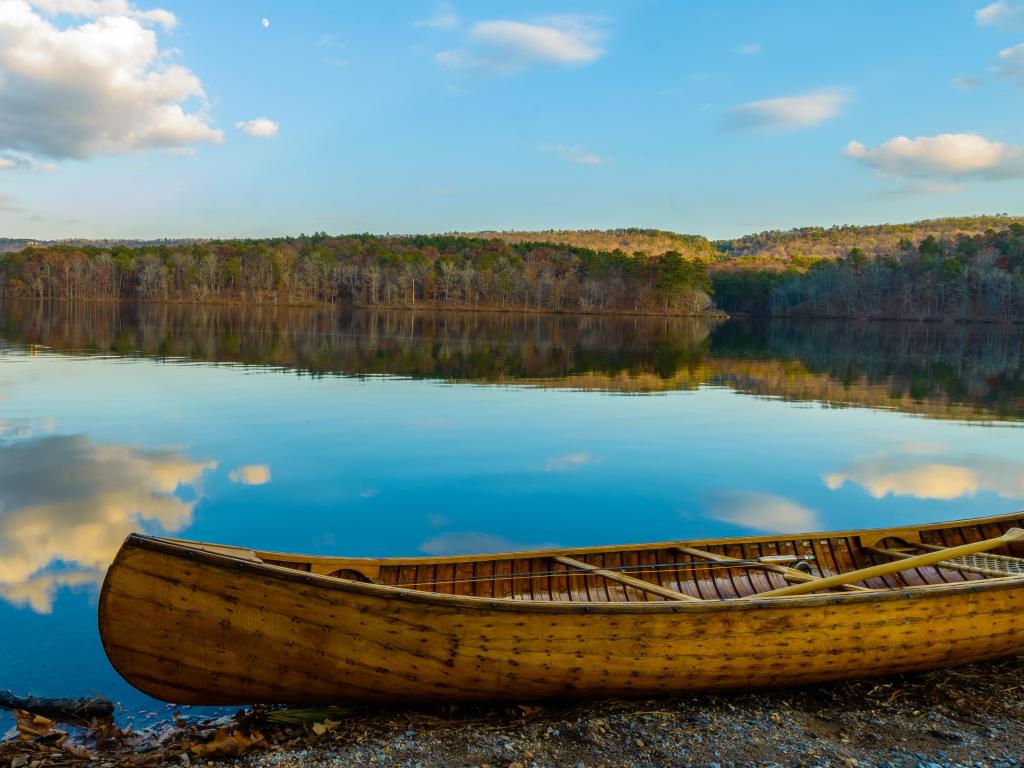 If location and ambience are important to you, a stay at The Valley Hotel Homewood is ideally suited. Combining stylish rooms with luxurious lounge areas, this is a beautiful place to catch your breath before getting back on the road.
Less than a mile from Vulcan Park and Museum, The Valley Hotel Homewood offers private parking and has a superb onsite restaurant. We'd suggest you put in a request for breakfast in bed and welcome the sunrise from your very own balcony.
Even though the hotel is rated as one of the finest in Birmingham, the prices are more than fair given its tasteful decor and exceptional service.
Relax in style in New Orleans
After a long drive, you might just want an overnight rest in New Orleans before exploring all that this fabulous city has to offer.
If you want rooms that exude effortless charm and a relaxing atmosphere, The Ritz-Carlton provides the best possible experience in New Orleans. Decorated with marble floors, shiny chandeliers and fabulous furniture, this resort will make you feel like royalty.
The amazing location of this resort allows for a long and fulfilling day of sightseeing in-between the relaxation. Located at the edge of the French Quarter, the hotel is less than a mile away from the shops at Canal Place and the Aquarium of the Americas.
Equipped with a modern wellness center, indoor swimming pool, a staggering number of beauty services, spa treatments and multitude of massages, this resort will make you want to stay forever.
The amenities, luxury and comfort that the Ritz-Carlton provides will make your stay in New Orleans unforgettable. It's definitely a pricy option, but worth every penny and an experience in its own right.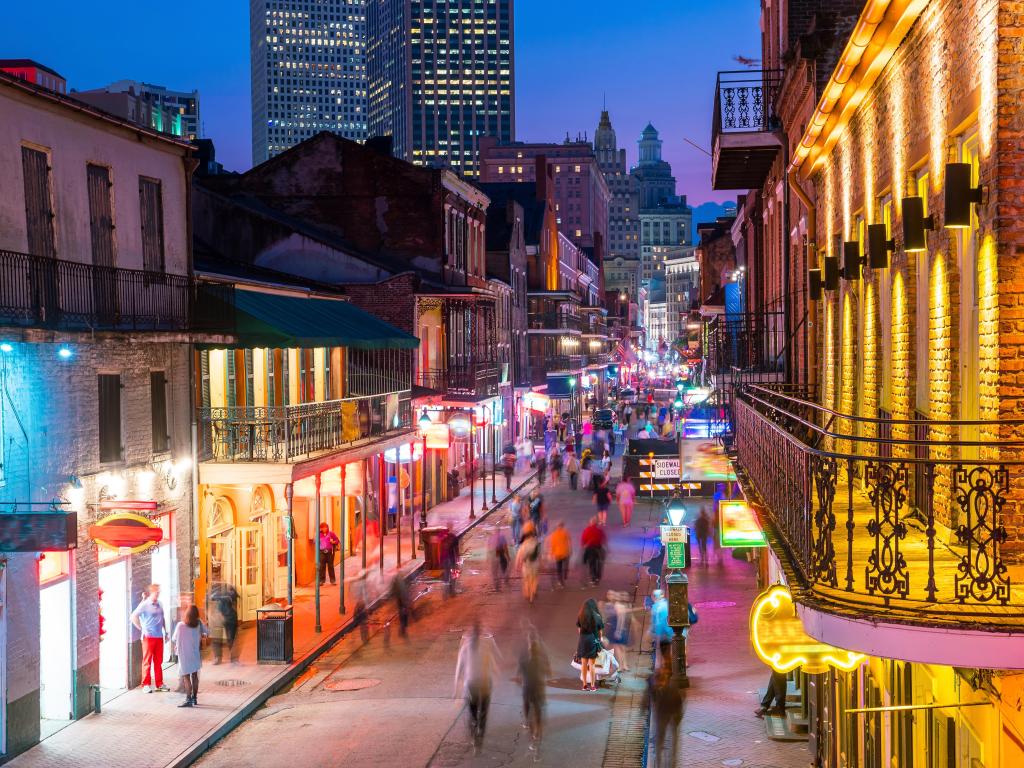 Things to see on a road trip from Nashville to New Orleans
Given New Orleans' reputation as a place to cut loose and party, you might be tempted to keep your road trip calm and uneventful. In our humble opinion, this would equate to a whole host of missed opportunities.
With so much to do and see along the way, your road trip from Nashville to New Orleans demands at least a few days' added time to allow for a few scenic detours and well timed pit-stops. Here are a few of our top tips to make the most of your time en route.
Montgomery Bell State Park – Just minutes away from the Interstate, Montgomery Bell State Park is a perfect place to disconnect from the city noise.
Tennessee Safari Park – Enjoy a walk or a drive through Tennessee Safari Park at your own pace while petting and feeding exotic animals cruising out and about.
Memphis – Full to the brim with festivals, celebrations and concerts, this beautiful city becomes a great place for cultural education and exploration. When it comes to art and music there is no place quite like Memphis.
Elvis Presley Birthplace – Visit the birthplace of the legend Elvis Presley and learn about his upbringing as well as his early childhood experiences.
Bienville National Park – Bienville National Park is a lovely place for adventurous hiking and biking with trails suitable for children and adults alike.
Vicksburg, Mississippi – Tourists and history buffs alike can learn about the long and at times violent history of this great city and its Civil War.
The Myrtles Plantation – Rumored to be on top of an ancient Tunica Indian burial ground, the Myrtles Plantation is a place of unsolved mysteries and supernatural occurrences.
Baton Rouge, Louisiana – Visit Baton Rouge and enjoy a real Louisiana experience in the downtown area where you will run into culinary creativity, loud music and a great range of attractions.
Houmas House of Gardens – Experience the life on a sugarcane plantation as a guest of the Houmas House of Gardens. Guided tours will walk you through the 250-year history of for this grand estate.
Maurepas Swamp Wildlife Management – Serving as a stopping area for millions of migratory birds, Maurepas Swamp Wildlife Management is peaceful place for hiking and even camping.
Cajun Pride Swamp Tours – Enjoy a narrated tour on a high-speed airboat at the Cajun Pride Swamp Tours while admiring the thriving wildlife in the area.
Laura, Whitney, Oak Valley and Destrehan Plantations – These plantations along the River Road will teach you about the complicated history of the American South.
Huntsville, Alabama – Visit the Botanical Garden and Monte Sano State Park at Huntsville if sightseeing is what you are after. Otherwise, for an exciting and educating tour you might want to visit U.S Space and Rocket Center.
Wheeler National Refuge – Depending on which season you decide to visit you can expect to see all different kinds of avian species.
De Soto Caverns – Home to over 15 unique attractions, De Soto Caverns is an exciting place where you can book a guide and learn about its history and the formations hidden inside.
Birmingham, Alabama – Stroll down Birmingham's Botanical Gardens, visit the zoo or hike through some of the many parks the city has to offer.
Bienville National Forest – Bienville National Forest is a perfect place for nature lovers where you can enjoy its lush greenery.
Hattiesburg Zoo – There is a whole lot to do and see at Hattiesburg Zoo, including spending some quality time alone with a family of sloths.
Paul B. Johnson State Park – Paul. B Johnson State Park is a relaxing place with beautiful scenery where you can swim, paddle or take a hike.
Infinity Science Center – Infinity Science Center is a great destination for space and science themed galleries, exhibits and educational programs.
Fontainebleau State Park – The unforgettable nature trail of Fontainebleau State Park will undoubtedly please any nature lovers.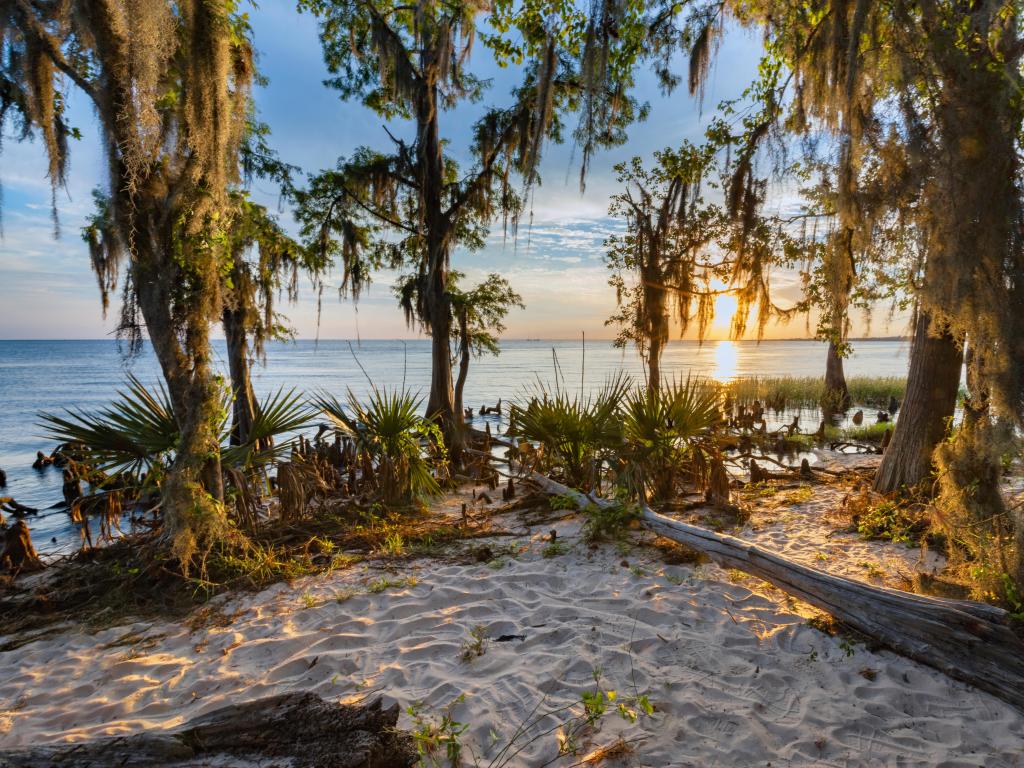 Best time to go on a road trip from Nashville to New Orleans
Whether you are a fan of festivals and big crowds or you enjoy the peace and quiet, the road trip from Nashville to New Orleans can be enjoyed throughout the year. On average, temperatures tend to remain high throughout most of the year.
The best time to visit New Orleans would be from February to May, when the weather is pleasant and comfortably cool. Temperatures range from low 70s to mid-80 degrees Fahrenheit, but steer clear if you want to avoid flocks of crowds. Hotel rates also rise around Mardi Gras and the New Orleans Jazz and Heritage Festivals.
In the summer around June and August, temperatures can get uncomfortably high at times, averaging around the low 90s. For this reason, you won't see a lot of tourists, but fortunately if sightseeing is a priority for you, almost all local attractions are open for business.
Hotel rates are still low around September and November and weather is pleasant, averaging 75 degrees. Keep tabs on the weather report around late August to late September when hurricane season begins and the climate becomes sometimes unpredictable.
Around December the city cools off and the holiday decorations start shining. Winter attracts less tourists, and if you are in search for a bargain on hotel rates and some peace and quiet, this is the perfect opportunity for you.