Road Trip from New Orleans to Gulf Shores
When it comes to exploring the Deep South, it doesn't get any better than this road trip from New Orleans to the sunny Gulf Shores. This enticing journey will take you through all there is to see in the south, including historic towns, parks and the gorgeous Gulf of Mexico Coast.
[/strong]The 270-mile road trip from New Orleans to Gulf Shores will take about 5 hours to complete. You will get to visit Gulfport, Whitney Plantation, De Soto National Forest, Mobile, Dauphin Island, Fort Morgan State Historic Site and INFINITY Science Center.[/strong]
If we've piqued your interest, keep reading to discover all that awaits you on the beautiful routes through the laidback and historic American Deep South.
How far is Gulf Shores from New Orleans, and how long will the road trip take?
Comparison of road trip routes between New Orleans and Gulf Shores

| Route | Distance | Driving Time |
| --- | --- | --- |
| The Gulf of Mexico Route | 180 miles | 5 hours |
| The De Soto National Forest Detour | 270 miles | 6 hours |
When it comes to choosing between the Gulf of Mexico Route via Dauphin Island and the De Soto National Forest Detour, it ultimately depends on how much time you have and what you're looking to experience on your road trip.
The Gulf of Mexico Route is the shorter of the two, clocking in at 180 miles and just under 5 hours of driving time. This route takes you through picturesque coastal towns and offers stunning views of the Gulf of Mexico.
On the other hand, the De Soto National Forest Detour is about 270 miles and takes over 5 hours of driving time to your trip. This inland route takes you through charming Southern cities like Hattiesburg and Mobile, giving you a chance to experience the unique culture of the region.
To enjoy either of these routes to their fullest, we recommend taking 2-3 days to explore.
Best road trip route from New Orleans to Gulf Shores
Choosing your route from New Orleans to Gulf Shores just comes down to what sort of road trip experience you're looking for. Both have something unique to offer, from beachy towns to historic cities and gorgeous green spaces.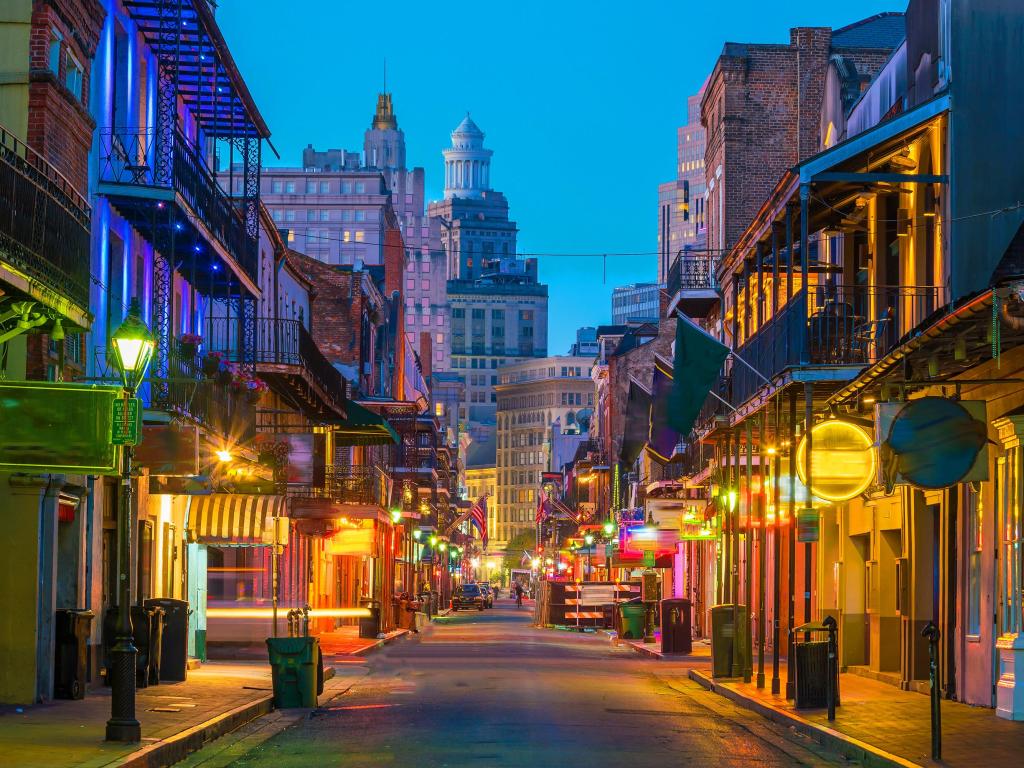 If you're looking for a faster and coastal route along the Gulf of Mexico, the New Orleans to Gulf Shores route is the perfect option for you. This scenic drive includes stops in three historic cities along the Gulf Coast - Bay St Louis, Gulfport, and Biloxi - each with its own unique charm and character.
One of the highlights of this route is the ferry ride through Dauphin Island to Fort Morgan. Dauphin Island, along with the smaller islands nearby, is a paradise for nature lovers, offering opportunities to immerse yourself in the seascape and witness some of the region's unique wildlife.
Here is our detailed guide on driving to Dauphin Island.
As you drive along this coastal route, you'll be treated to stunning views of the Gulf of Mexico and have access to plenty of beaches to relax and unwind. Keep in mind that this route almost entirely follows the coastline and won't take you to inland attractions in these states.
If you're looking for a more leisurely drive from New Orleans to Gulf Shores, taking an inland route might be just what you need. This route will take you through the picturesque De Soto National Forest in Mississippi, known for its towering trees and stunning natural scenery.
You can take your time and enjoy the forest's beauty before continuing on to your next stop.
The first city stop along this route is Hattiesburg, which is located near the forest and is known for its universities and student population. This charming city is a great way to get a taste of Southern American culture and soak in some local history.
You'll also explore the De Soto National Forest itself, with plenty of opportunities for hiking, picnicking, and taking in the natural beauty. Be sure to have your camera handy to capture the stunning landscape!
The Gulf of Mexico Route (via Dauphin Island)
The Gulf of Mexico Route is a stunning journey along the beautiful Gulf coast. Starting in New Orleans, head west on I-10 and cross the Mississippi River, then take Exit 234C for US-90 toward Claiborne Avenue.
Follow US-90 through Bay St. Louis, Gulfport, and Biloxi, where you can stop to enjoy the beaches, casinos, and seafood.
To continue on to Dauphin Island in Alabama, take the Dauphin Island Ferry from Fort Morgan. The ferry ride takes approximately 40 minutes and offers stunning views of the Mobile Bay and Gulf Coast. Once you arrive on Dauphin Island, you can explore the island's beaches, nature trails, and historic sites.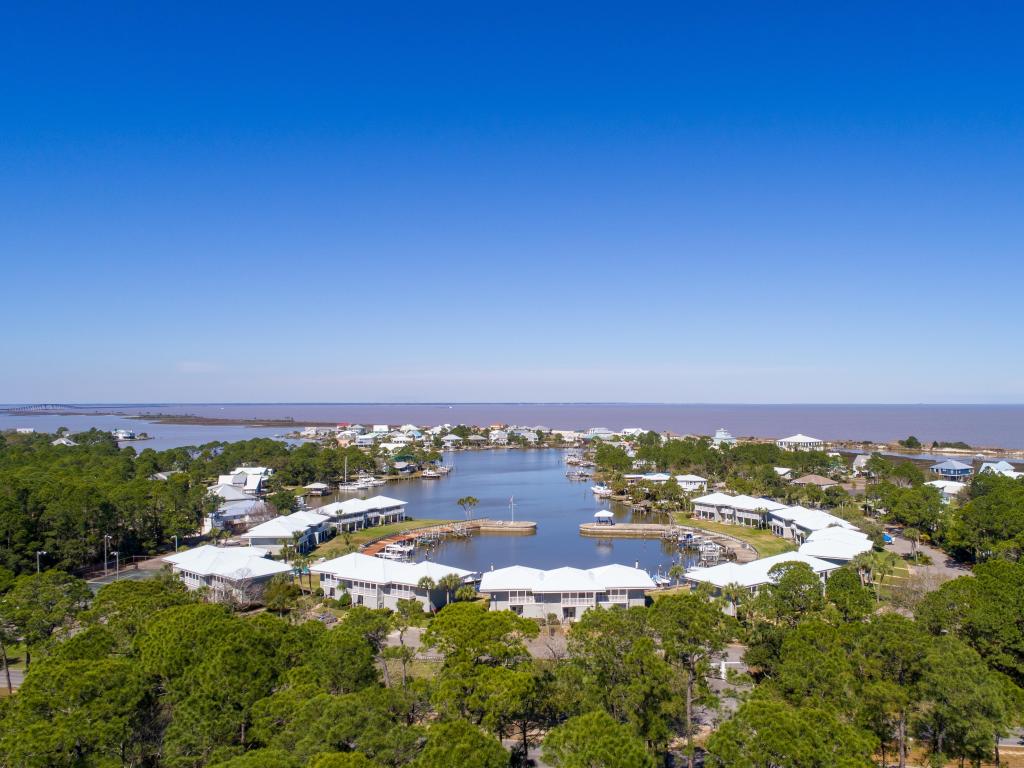 From Dauphin Island, head east on AL-193 and cross over to Gulf Shores. Once you're there, you can enjoy this city's gorgeous beaches and historic attractions, the perfect relaxation destination!
The De Soto National Forest Detour
The De Soto National Forest Detour encompasses a stop in this stunning paradise, but you will still get to enjoy a little of the coast. To begin, head north on I-10 E until you reach Hattiesburg, Mississippi. Here, merge onto US-98 E and follow this route until you reach the De Soto National Forest.
Take your time exploring this lush and picturesque forest before continuing on until you reach Mobile, Alabama. Once in Mobile, merge onto I-10 E until you reach the exit for Gulf Shores Parkway.
Along the way, you'll pass through charming towns and scenic areas, so be sure to take advantage of any opportunity to stop and enjoy the sights.
Once you reach Gulf Shores, you'll find plenty of opportunities to relax on the beach, explore the local shops and restaurants, and take in the beautiful coastal scenery.
Best places to stop between New Orleans and Gulf Shores
You'll definitely want to take some breaks on this route. While you could feasibly drive the whole way in a day, we think that you're much more likely to enjoy all that the Deep South has to offer by taking your time! Keep scrolling to find out where we recommend stopping on either route.
Enjoy the beaches in Biloxi
For those choosing the Gulf of Mexico Route, look no further than Biloxi, Mississippi for a place to explore overnight. Located right along the coast, Biloxi is the ideal spot for some coastal relaxation before continuing along the rest of the route.
This vacationer's paradise boasts world-class casinos and stunning beaches, as well as tons of nightlife and after-dinner entertainment. But Biloxi isn't just about fun in the sun - there's also lots of history to explore through its museums or on a tour, and the rich seafood industry is always worth learning more about.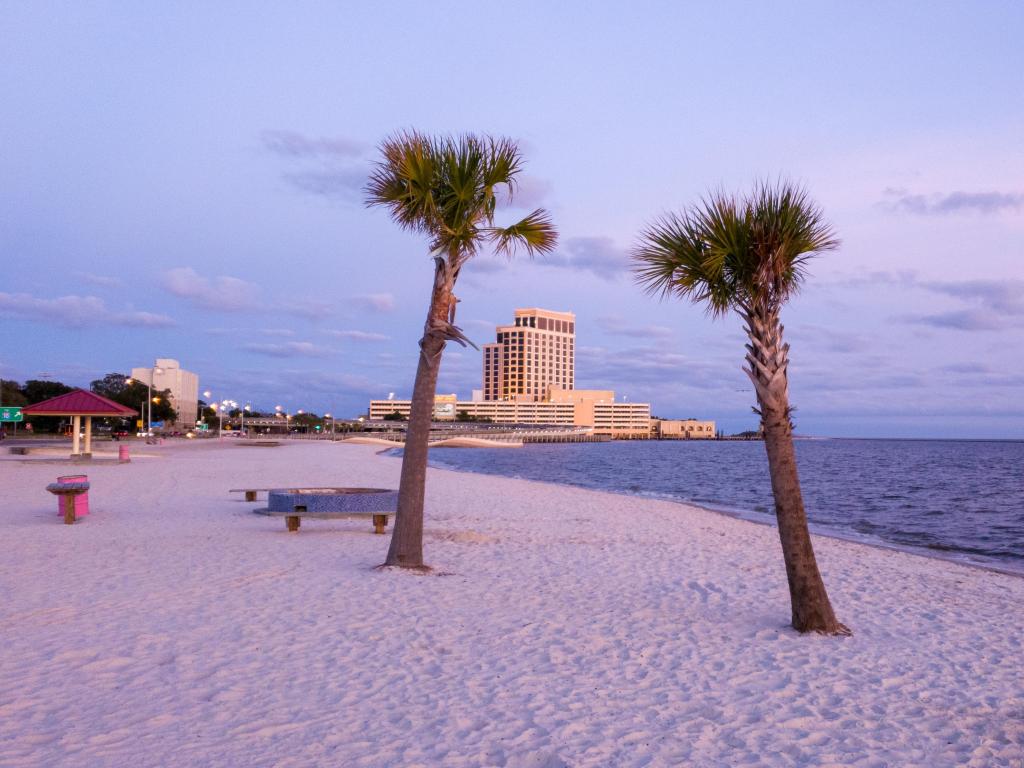 While you're in Biloxi, be sure to drop by the iconic Biloxi Lighthouse, a cast-iron lighthouse dating back to the nineteenth century. For a deeper dive into the area's maritime history, check out the Maritime & Seafood Industry Museum, which is dedicated to preserving Biloxi's rich history.
And of course, no visit to Biloxi would be complete without a stop at beautiful Biloxi Beach, where you can enjoy the stunning Gulf waters.
When it comes to finding a hotel in Biloxi, the White House Hotel is a highly rated and stunning option. The hotel features an expansive outdoor pool surrounded by towering trees and chic patio furniture, and it's right by the beach.
Guests can enjoy the on-site restaurant and bar, as well as tons of amenities including toiletries and free wifi. The furnished rooftop terrace offers stunning views of the beach, and there's also a fully equipped fitness center and 24-hour help desk.
Plus, with free parking, it's easy to get back on the road in the morning - the route is nearby and many of Biloxi's attractions are just a quick drive away or a short walk from the beach.
Take in the history in Mobile
If you're looking for a place to stay the De Soto National Forst Detour, we recommend stopping by Mobile, Alabama. This charming port city is the oldest city in Alabama, founded in 1702, and offers a wide variety of cultural attractions, including several museums and stunning architecture that draws from a unique blend of styles.
One of the highlights of the city is the USS Alabama, a WWII-era battleship that is docked at a nearby memorial park and the main attraction at USS Alabama National Park.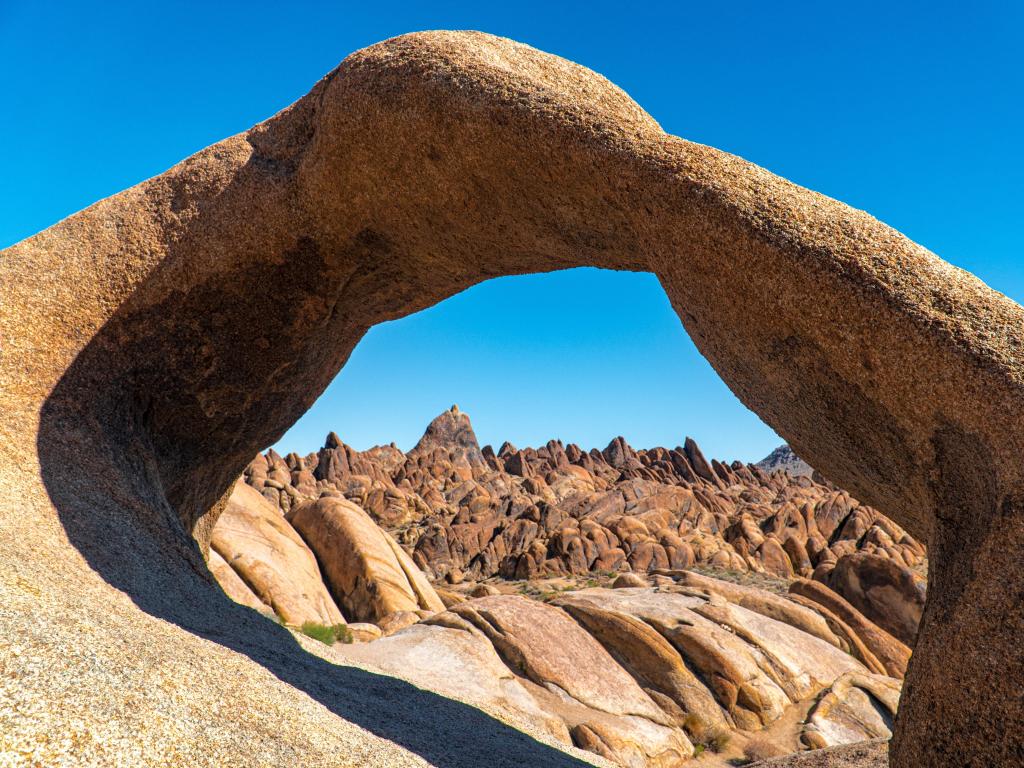 Another must-visit attraction is the GulfQuest National Maritime Museum of the Gulf of Mexico, a multi-storied museum exploring the Gulf of Mexico's maritime heritage. And for those interested in Mardi Gras, the Mobile Carnival Museum is a unique museum entirely dedicated to the festive celebration.
When it comes to accommodation, the Renaissance Mobile Riverview Plaza Hotel is a highly rated hotel located in the heart of downtown Mobile. The hotel offers a 24-hour fitness room, hot tub, and outdoor swimming pool, as well as on-site spa services.
Recently renovated, the hotel's beautiful façade faces Mobile Bay, providing stunning views for guests. You can also dine at Fathoms, a fast-casual urban kitchen serving breakfast, lunch, and dinner.
This hotel is located minutes from the I-10, making it easy to get back on route after your stay. Additionally, it's within walking distance from dozens of attractions, including Mardi Gras Park, the Gulf Coast Exploreum Science Center, and the Mobile Carnival Museum.
Where to stay when you reach Gulf Shores
When it comes to finding accommodation at Gulf Shores, look no further than The Lodge at Gulf State Park, A Hilton Hotel. This hotel is located on the beachfront and offers stunning views of the Gulf State Park. It's an ideal location for anyone looking to enjoy the beautiful beaches and outdoor activities that Gulf Shores has to offer.
The Lodge offers a variety of amenities for its guests, including two outdoor pools and a fitness center. The hotel rooms feature a modern decor with a balcony in most rooms for guests to enjoy the beautiful views. You can also enjoy free Wi-Fi and on-site parking.
If you're planning on staying longer (we definitely recommend it!) then The Lodge at Gulf State Park is an excellent choice as all rooms come with a kitchenette. We can't think of a better place to stay to enjoy the stunning beaches of the Gulf Coast!
Things to see on a road trip from New Orleans to Gulf Shores
There are lots of attractions throughout the Deep South that will add some zest to your journey. Check out our favorites below:
The Gulf of Mexico Route
Fisherman's Castle at Irish Bayou - This unique Easter egg just outside of New Orleans is an adorable architectural gem and located right along your route.
Honey Island Swamp Tours - Discover the Deep South's signature swamps on the Honey Island Swamp Tours, where you can get better acquainted with these unique ecosystems.
INFINITY Science Center - This center, which features interactive science exhibits and engineering rides, is the ideal stopping point for a little education pitstop.
Bay St Louis - Stop by the stunning seaside town of Bay St Louis, named by Budget Travel as one of the 'Coolest Small Towns in America'.
Gulfport – Located along the stunning Gulf of Mexico is this stunning city, the second largest in Mississippi and offering tons of nightlife and fabulous dining options.
Alabama Aquarium at the Dauphin Island Sea Lab - This stunning aquarium is home to a 10,000-square-foot Exhibit Hall with a stingray touch pool, and showcasing over 100 species of marine life.
Fort Morgan State Historic Site - This five-pointed nineteenth-century military fort is a must-see along your route, offering tours related to the history of the Civil War.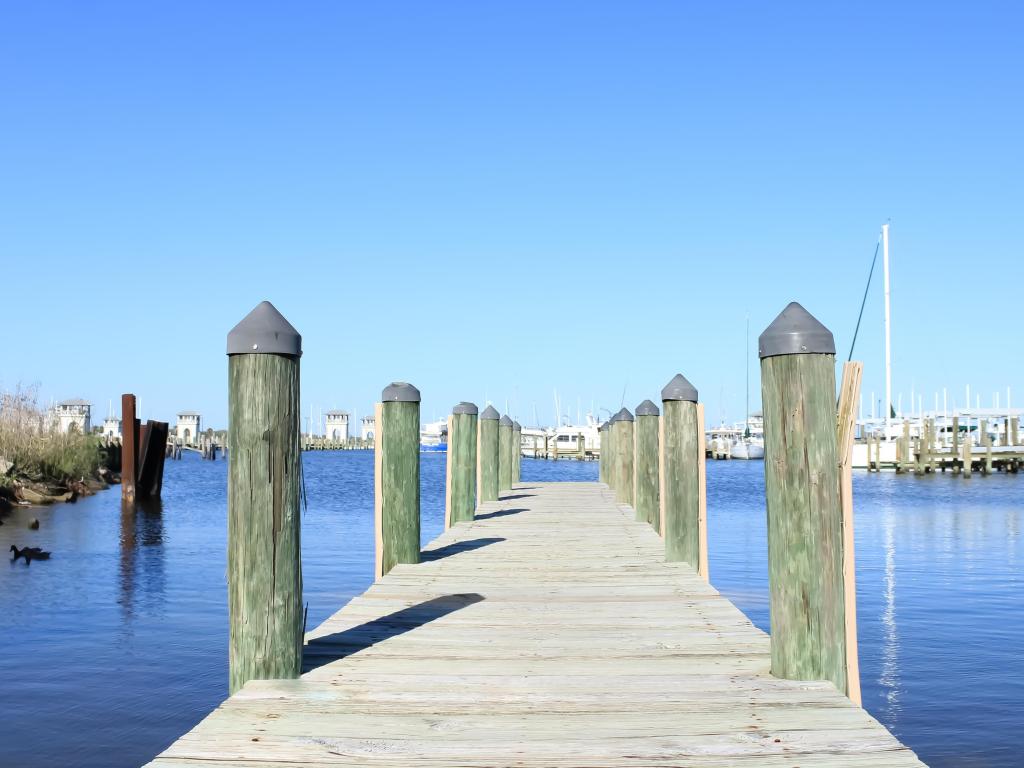 The De Soto National Forest Detour
Whitney Plantation - Take a slight detour before heading across Lake Pontchartrain to discover this plantation, chronicling the history of the slave trade in the United States.
Abita Mystery House / UCM Museum - This quirky roadside museum showcases 1000s of unique art pieces, antiques and strange found objects from the area.
The Crosby Arboretum - Boasting a massive native plant area, plus a savanna, woodland, and aquatic exhibit, this arboretum is located just 20 minutes from your route.
Mississippi Armed Forces Museum - Dedicated to amplifying the voices of Mississippi's "unsung heroes", this wonderful museum offers an array of artefacts dating all the way back to 1812.
De Soto National Forest - This wooded wonderland is perfect for a hike or a swim, though it's also known for it's canoeing and fishing offerings. The natural highlight of this route!
Exploreum Science Center & Poarch Band of Creek Indians Digital Dome Theatre - A cool attraction that boasts dozens of hands-on exhibits relating to the history of the area, as well as an IMAX theatre showcasing unique films.
USS Drum Submarine - Learn more about the history of World War II from the point of view of the United States at this museum, located in a WW2-era submarine.
Montrose Historic District - Take a walk through the Montrose Historic District, a small historic community located about an hour out from your final destination.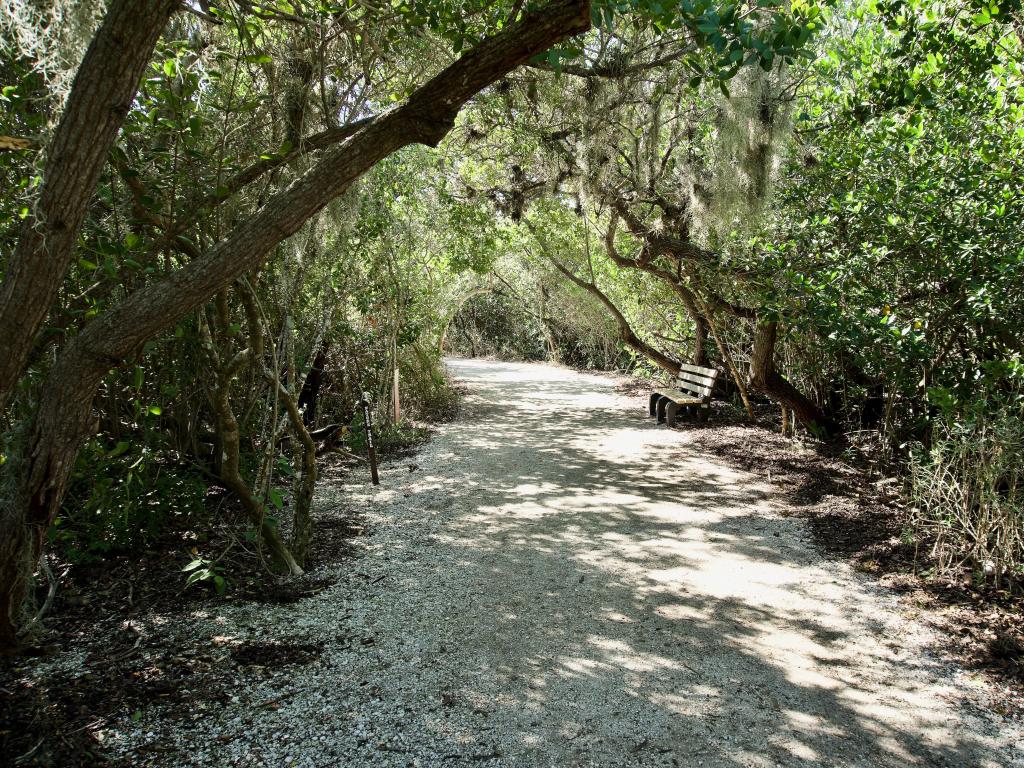 Best time to go on a road trip from New Orleans to Gulf Shores
While visitors can enjoy Gulf Shores year-round, the best time to visit is during the spring and fall seasons when the weather is mild and comfortable. That being said, we're sure you'd have a good time any time of year!
Summers in Gulf Shores are long and hot, with temperatures averaging between 75 and 90-degrees Fahrenheit, and humidity levels reaching their highest point of the year.
While you can still enjoy water activities and beach days, it is recommended to take precautions such as staying hydrated and applying sunscreen regularly. Also, expect high tourism rates and higher accommodation prices during this season.
Gulf Shore enjoys mild winters, with temperatures ranging from the low-forties to 70-degrees Fahrenheit. While the water may be too cold for swimming, visitors can still enjoy the mild temperatures and outdoor activities such as hiking and biking.
Due to the lower temperatures, tourism rates are generally lower during this season, and many outdoor attractions may have reduced hours or be closed entirely.
Spring and fall are both great times to visit Gulf Shores. The weather is perfect for outdoor activities such as hiking, biking, and bird-watching. Visitors can take advantage of the lower humidity and enjoy outdoor activities such as fishing, golfing, and kayaking.
Fall in particular is a great time to witness the annual migration of monarch butterflies at the Gulf State Park.
There are tons of events taking place at Gulf Shores, typically during spring and fall. Some of these include the Mardi Gras Parade, the Music at Meyer Park, and the Waterway Village Zydeco & Crawfish Festival. You could also attend events like Sunset Series and the Gulf Shores Annual National Shrimp Festival.