Road trip from Rome to Naples
Travelling from Italy's capital city, Rome, to vibrant Naples takes you on a journey down the west of Italy, which is packed full of culture, ancient history and of course, amazing food. From picturesque small coastal towns to beautiful parks, this road trip truly has it all!
The 390-km road trip from Rome to Naples takes 7 hours to drive, winding through the Apennine Mountains via Tivoli, Sora, Abruzzo National Park and the Abbey of Montecassino. Alternatively, stick to the coast to visit Ostia, Anzio and Sperlonga.
Whether you're looking for a coastal style or a more active trip which takes you through hills and mountains, you can choose from two fantastic routes between Rome and Naples. Both offer beautiful natural attractions, friendly people and incredible scenery, so keep on reading to choose which route to take.
How far is Naples from Rome, and how long will the road trip take?
Comparison of road routes between Rome and Naples

| Route | Distance | Driving Time |
| --- | --- | --- |
| The Coastal Route | 270 kilometres | 5 hours 15 minutes |
| The Inland Route | 390 kilometres | 7 hours |
The quickest way to travel from Rome to Naples is to hop on the Autostrada and head south, a 230-km journey that will take around 2 hours 30 minutes to drive.
You'll miss out on some spectacular landscapes and fascinating towns and villages if you take this option though, so we'd recommend giving yourself a little more time and making your way to Rome through the Apennine Mountains or along the beautiful coast.
The 390 km Inland Route takes around 7 hours to drive so it's still not a long trip, especially if you break up the driving over three days - or longer if you want to spend some time exploring this amazing part of the country.
If you're short on time, the Coastal Route only takes 5 hours and 15 minutes to drive the 270 km it covers, so you could easily complete this trip in a day if you had to, making quick stops at some of the picturesque waterfront towns along the way.
Whichever route you take, this is a great short road trip that lets you explore some of the less visited attractions in this beautiful part of Italy. Keep on reading to find out what awaits you!
Best road trip route from Rome to Naples
With both routes covering a manageable distance and offering you the chance to take in some unforgettable views, your choice of trip is likely to come down to personal preference for time by the coast or in the mountains.
The beautiful Inland Route will take you along the winding green backroads of Lazio, Abruzzo and Campania, past many historic towns and villages as well as important cultural sites.
You'll also venture into the mountains to the country's second-oldest National Park and drive through some of Italy's world-famous wine regions.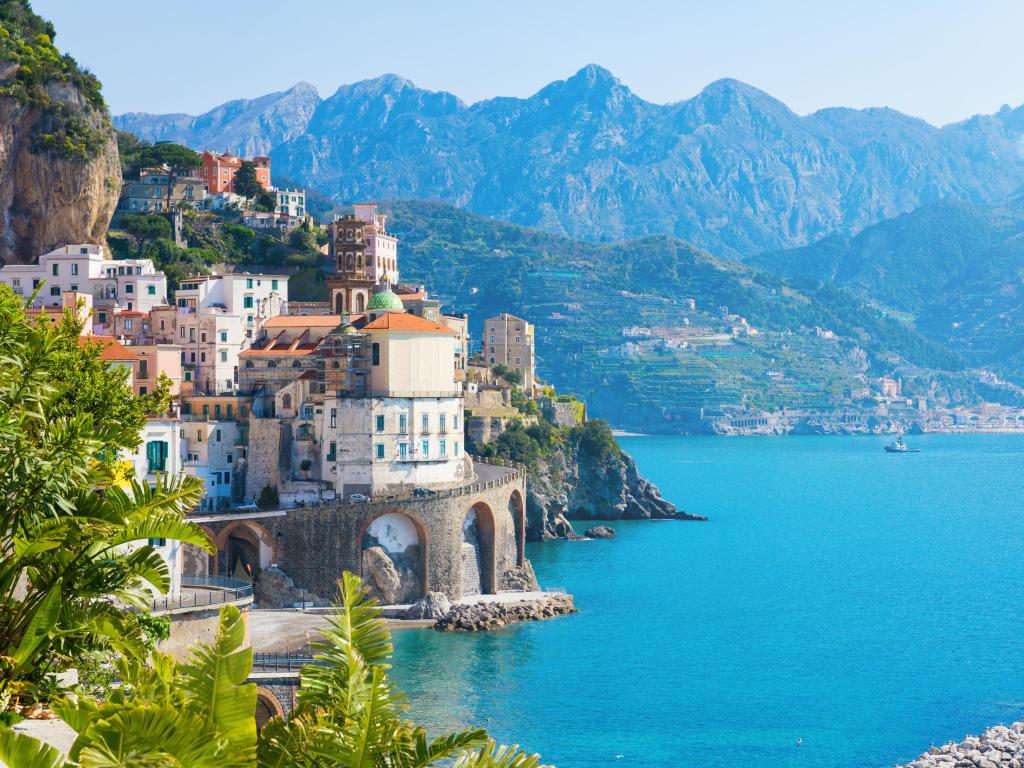 As its name suggests, you won't see the sea on this route until you reach Naples, but if you'd prefer to spend time by the coast and take in the never-ending views of the Tyrrhenian Sea, our second route option would be the perfect choice.
On the Coastal Route you will pass through some important historical towns as well as experience the quaint culture of coastal life in Italy, something that is vastly unique and different from inland culture.
You will also experience a lot of ancient roman towns, with many amazing structures still standing today.
If there are any downsides to this stunning route it's that you won't get to experience the Apennine Mountains and you won't pass through as many wine regions.
Of course, with the round trip from Rome to Naples and back only taking around 12 hours to drive, you could easily combine the two routes to create a week-long road trip that lets you experience the best of both.
The Inland Route
From your starting point in Rome head towards the east of the city until you pick up the A24/E80 and then you turn off in the direction of Tivoli.
From here you'll make your way along local roads which start to wind through the hills. Tivoli is well-signposted so it's a straightforward drive to reach your first stop.
When you're ready to continue your journey, carry on along the same road which follows the Aniene River past Vicovaro. After around 10 km bear right onto the road past Agosta and Affile, where the small villages and lush green slopes that you pass will already feel like a complete contrast to the city you've only just left.
At Pitocco, carry on straight ahead in the direction of Alatri and on to Frosinone, making a stop in the town before moving on in the direction of Castelmassimo to reach Sora.
From Sora take SR666 then, when you reach the boundary of Sora district, continue straight ahead towards Opi for another stretch of scenic driving up into the National Park of Abruzzo.
To carry on towards Naples, retrace your route back towards Sora then take a left turn towards Alvito and Atina and continue along SR509. After Duca, continue south in the direction of Naples, following signs at Cassino to the steep, winding road which takes you up to the famous abbey at Montecassino.
When it's time to move on, join the A1 to pick up the pace at the end of your journey. Follow the Autostrada past Caserta and on to your destination, Naples.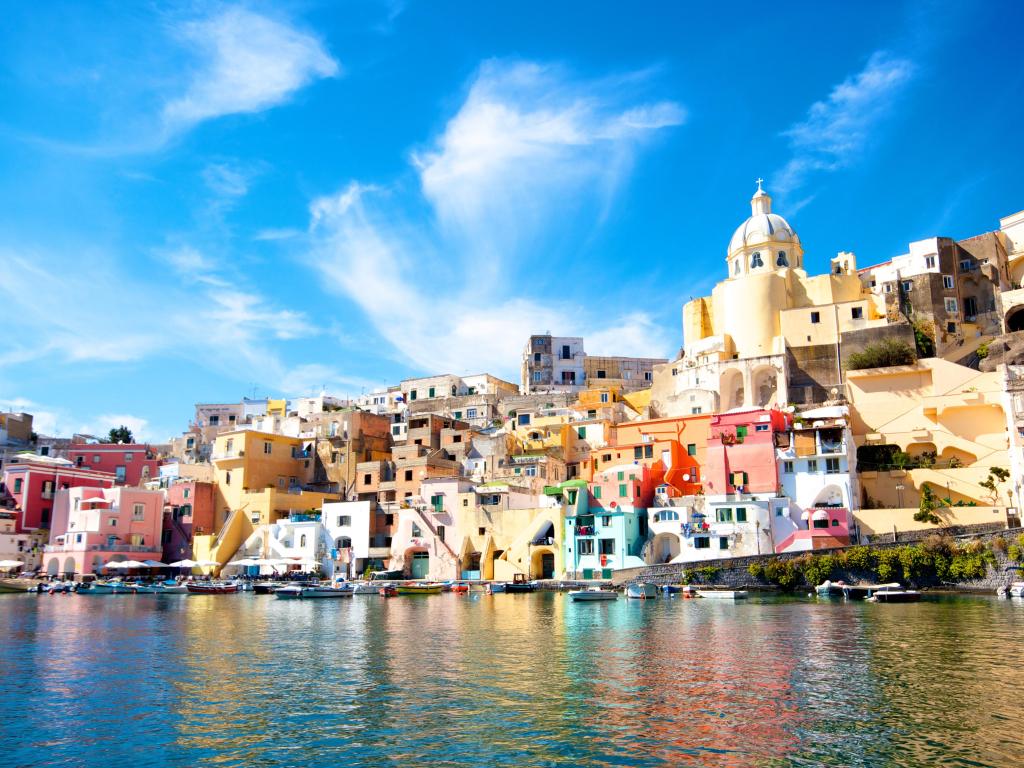 The Coastal Route
Leave Rome using Via Cristoforo Colombo which takes you all the way to Ostia on the coast. From here it's a relatively simple route to navigate, although you'll have to pay attention to some of the twists and turns as you navigate the many small towns along the way.
From Ostia continue to follow the coast road to Anzio, from where the road moves about 1 km inland for a while, heading past Lago di Fogliano towards Sabaudia.
Pick up the coast road again just after Terracina and follow it through Speronga and Formia. The SR213 is an absolutely stunning drive, and you'll be treated to some amazing sea views as you travel south.
At the roundabout approaching Mamurrano, follow the road towards Naples and Cassino which becomes the SR7qtr. You'll follow this road south for most of the rest of your journey now, but make sure to take the opportunity to detour off the main route to visit some of the beautiful beaches and scenic coastal towns along this stretch of the drive.
At Pozzuoli, join the A56 which takes you into the heart of Naples to complete your road trip.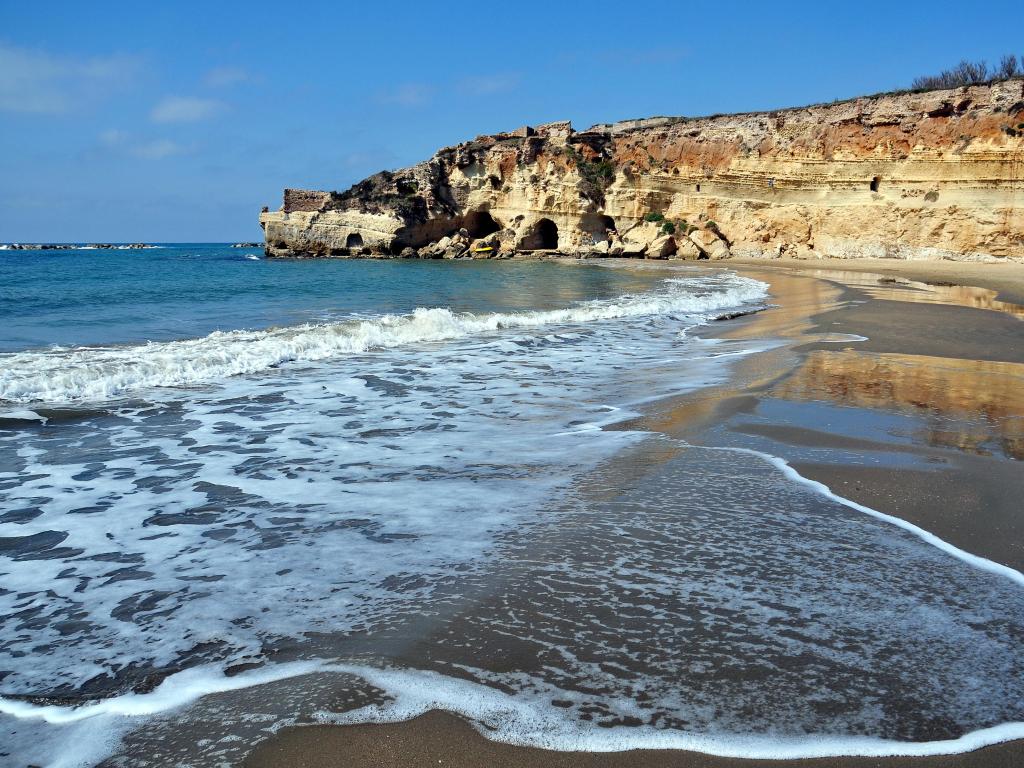 Best places to stop between Rome and Naples
There are some beautiful places to stop on your trip from Rome to Naples. Here are just a few of the fabulous options to get you started with your planning.
A scenic stop in Sora
Just under halfway along the Inland Road you'll reach Sora, which sits near the entrance to the National Park of Abruzzo. It's a beautiful old city and a great place to explore and unwind in the evening, enjoying some amazing food before heading out early to explore the mountains.
One of the dominant features of Sora is Mont San Casto, a castle built on the large hill in the center of the town. You can also explore the amazing carvings at historic Basilica San Domenico Abate or visit the ancient cathedral at Casamari.
To experience some of the unique natural attractions in the area, you can also head underground with a guided tour of the Natural Monument of Falvaterra Cave and Rio Obaco.
The elegant Olimpus is a quiet and relaxing hotel choice, with a local feel if you're in search of an authentic experience. Its on-site restaurant offers local specialities as well as Mediterranean cuisine.
Close to the Lira River, the hotel is easily accessed from the main road and town center and is within easy driving distance of Abruzzo National Park.
Admire the coastal views in Sperlonga
Perched on a hill right on the coast and with spectacular views of the surrounding area, Sperlonga is a beautiful coastal town that's not as well-known to tourists as some of its neighbours, yet it has so much to offer its visitors.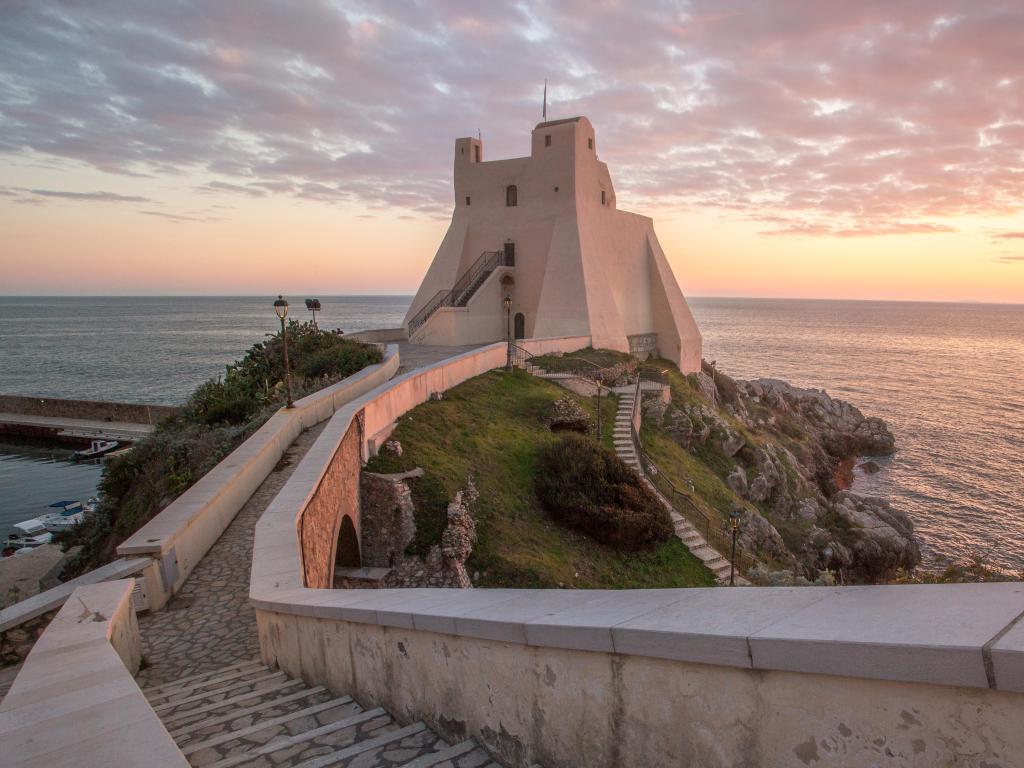 You'll find Sperlonga just over halfway along the Coastal Route. It was a Roman sea grotto hosting many spectacular sculptures, and two thousand years later visitors still come here for the many beautiful and clean beaches.
One of the best beach areas is Lido Beluga, which has many restaurants and cafes to enjoy. Then head up to Torre Truglia to watch the sunset from the cliffs beside this striking tower.
Back in town, the Centro Storico is full of winding back alleys leading to beautiful terraces with spectacular views and architecture.
If you want to see some of the town's Roman heritage, check out the museum and ancient ruins at Villa Di Tiberio, which are still being excavated today.
Decorated pure white and blue in the typical Sperlonga Style, Hotel Aurora has beautiful rooms and sits on its own private beach so it's perfect to unwind after a day of driving.
It's close to the town center, where you can try Sperlonga's perfect combination of food which blends local specialities with styles from both Roma and Napoli. It's also close to the route out of town so when you finally have to leave you'll have no trouble carrying on your journey.
Where to stay when you reach Naples
Right in the old town of Napoli, where you'll experience local culture and endless amazing food, sits Relais Della Porta. The hotel is close to many major attractions such as Maschio Angioino, Napoli National Archaeological Museum and Palazzo Reale Napoli.
It's an absolutely gorgeous hotel with ancient palace decor. The ceilings, walls and floors make you feel like a Roman emperor, yet the furniture and appliances bring you back into the 21st century. For extra convenience, it also offers free continental breakfast and valet parking.
Things to see on a road trip from Rome to Naples
You'll be spoilt for choice when you take a road trip from Rome to Naples as there's so much to see and do along the way. Take this trip at a relaxed pace so that you can stop off wherever takes your fancy as you make your way south.
Inland Route
Hadrian's Villa - An old Roman Villa stretching across a 40-hectare site which offers tours, a museum and visitor center. This was the home to the famous emperor Hadrian and is now a UNESCO World Heritage Site.
Villa d'Este - This 16th century villa has beautiful gardens, fountains and grottos designed in the style of the Renaissance.
Rainbow Magicland - If you need a break from culture, nature and views, stop off at this large theme park. It's perfect for families with all the usual attractions such as rollercoasters, play areas, kids rides and even stunt shows and a planetarium.
Shrine of the Sacred Cave of St. Benedict - This medieval monastery was carved into the rock itself and so is sheltered in a deep cave. Tours are offered to visit this wonderful site.
Abruzzo National Park - This place speaks for itself and you can easily spend days exploring this beautiful area hiking and wildlife spotting. Some of the notable wildlife include Abruzzo chamois, Italian wolf and Marsican brown bear.
The Gardens of Ninfa - This beautiful garden was cultivated in inside the ruins of a medieval city. There are streams and flowers amongst the ruins and you can access them via guided tour.
Castello di Fumon - Throughout history many notable people were held captive at this famous castle, including Pope Celestine V.
Lago di Scanno - At this beautiful lake nestled between lush green hills you can swim or rent a boat or paddleboard - the perfect place to cool down and relax.
Abbey of Montecassino - This famous Renaissance abbey offers incredible views, with a cathedral and museum to explore.
Royal Palace of Caserta - Take a guided tour of this large Baroque palace which is surrounded by gardens and fountains.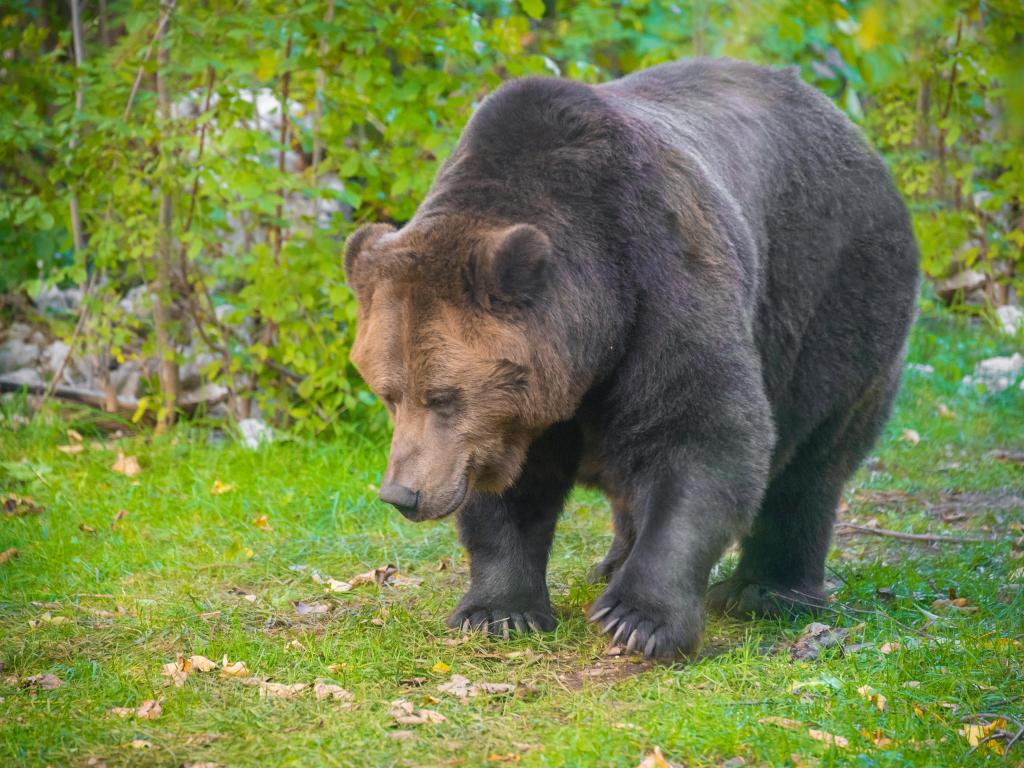 Coastal Route
Ostia Antica - Visit the ancient Roman ruins of an old harbor city. This city used to be the gateway to Rome and now lies abandoned.
Riserva Naturale di Tor Caldara - An ancient tower which also holds great significance from the Second World War.
Anzio War Cemetery - A memorial and cemetery telling the story of the American soldiers who died in World War II.
Cimitero Monumentale Inglese - This memorial tells the story of the British soldiers who died in the war during fighting close to this area.
Museo dello Sbarco di Anzio - This museum tells the history of the area as well as going into detail about the battle for Anzio.
Circeo National Park - Sitting right on the Lazio coast, this beautiful National Park has coastal views, walks and rocky cliffs.
Villa of Tiberio - Explore these historic ruins and grotto which have many hidden secrets and mysteries to be revealed as you walk through them.
Torre Astura - Head to the stunning peninsula where you will find this amazing medieval tower. You can also swim and snorkel here.
Gaeta Old Town - This beautiful coastal town is one to stop in for lunch during your drive, and definitely one to wander around if you have time. The beautiful yellow buildings reflect the sunlight and contrast the blue ocean perfectly.
Castello Angioino-Aragonese - Sitting atop a large cliff is this amazing castle with ocean and mountain views.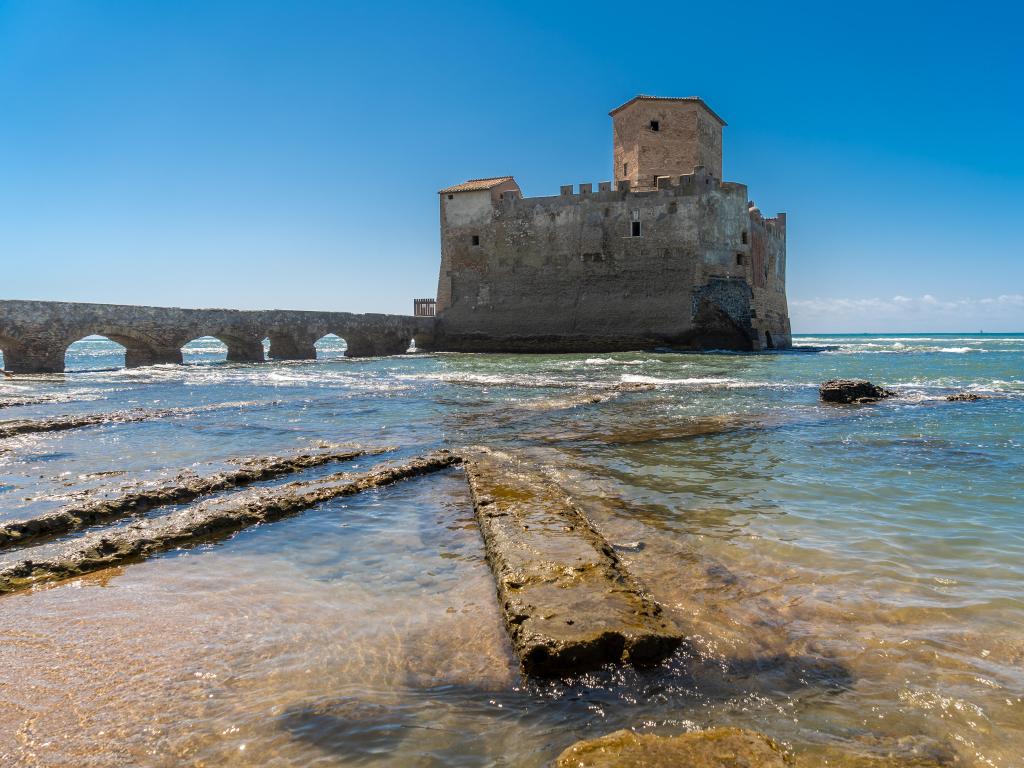 Best time to go on a road trip from Rome to Naples
With mild winters and sunny summers, Naples is a perfect city to visit any time of the year. There are many indoor and outdoor activities, and it doesn't often rain for long. There are events happening year-round and the pleasant winter temperatures offer many hiking opportunities in the area.
Summer brings in by far the most tourists and the tiny winding streets may get crowded during the school holidays. It will almost never rain in summer and the temperature will range from 22 to 32 degrees Celsius on average.
If you're looking for sun and to spend time on some of the surrounding beaches, then this is the perfect time to visit.
Winter is much less busy than summer and there are often cheaper hotel prices because of this. Don't be put off though, as Naples is also an incredible city to visit in the winter.
Temperatures can fall as low as 4 degrees and you probably won't want to spend too long at the beach on days like this, but you can also get lucky and enjoy some winter sunshine, with the average high being 14 degrees Celsius.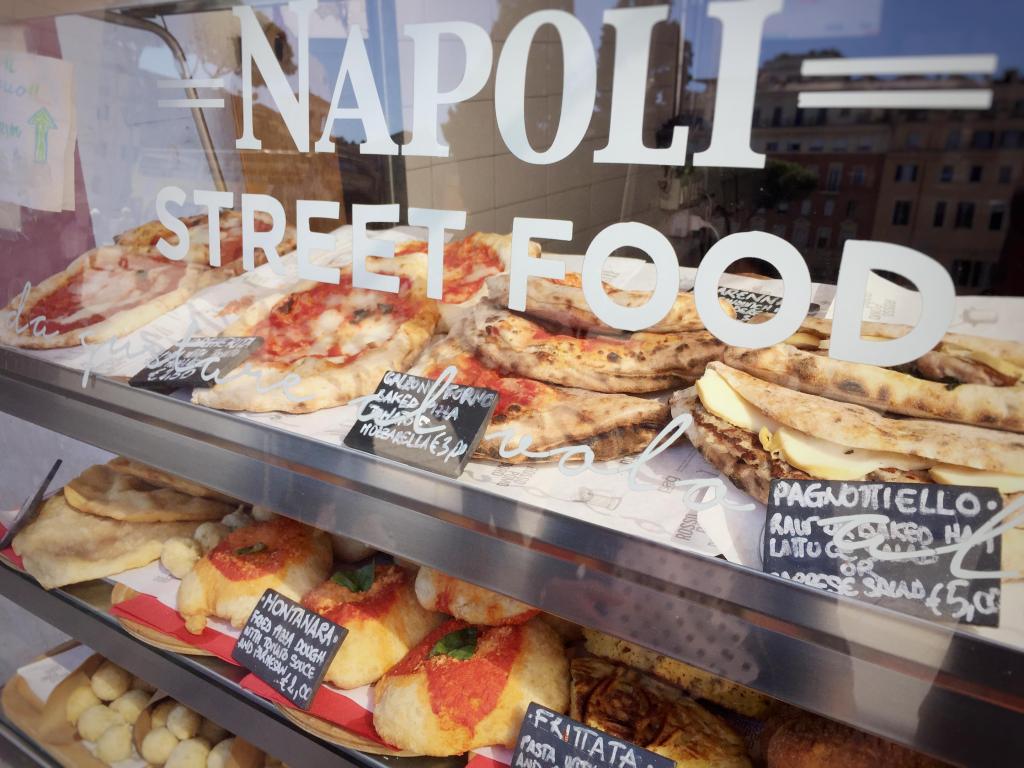 Spring and fall are the best times to visit Naples, especially if you want to avoid the high temperatures and crowds of summer. There will still be quite a few tourists, but not even close to the influx of people arriving in summer.
The temperatures are pleasant, stretching from 11 to 28 degrees depending on which end of the season you are there. There are many beautiful hikes in the area which are perfect in this weather, and you can explore the uphill streets without breaking too much of a sweat.
Like most big European cities, Naples has a packed festival calendar for you to enjoy. One of the most important is San Gennaro Festival in September, so expect the city to be even busier than normal if your visit coincides.
Earlier in the year you can enjoy the Marco Island Seafood and Music Festival or Mercato Spring Fling and Food Festival, which both take place in the spring. Or check out October's Stone Crab Festival or the Swamp Heritage Festival in December.
Whether you're a sun worshipper, a history-lover, or simply looking for quiet views over the ocean or mountains, there's something in this trip to suit nearly every traveller. So dig out your suitcase and find your passport, ready for a really special Italian road trip.