Road trip from Paris to Rome
If there's anything that can compare with waking up in the beautiful city of Paris, it's finding yourself among the monuments of Rome just a few days later, so why not take a road trip between these two unforgettable European capitals? You can even make a quick pitstop in Switzerland along the way.
The 1780 km road trip from Paris to Rome via Lyon, Avignon, Aix-en-Provence, Marseille, the Cote d'Azur, Cinque Terre and Florence takes 21 hours to complete. You can also travel through the Alps to see Geneva, Milan, Bologna, San Marino and Rimini.
Whether you'd prefer to major on buzzing larger cities or to discover World Heritage Sites and Renaissance gems, this is a road trip that definitely deserves a place on your bucket list. Keep on reading to find out what it has in store.
How far is Rome from Paris, and how long will the road trip take?
Comparison of road trip routes between Paris and Rome

| Route | Distance | Driving Time |
| --- | --- | --- |
| The Milan Route | 1,620 kilometers | 20 hours |
| The Florence Route | 1,780 kilometers | 21 hours |
Rome, with its historic architecture and unbeatable culinary scene, is around a 14-hour drive from Paris if you stick to the autoroutes all the way.
Add on just a few more hours driving through and you might find yourself taking in stunning views from Mont Blanc or dipping your feet in the Mediterranean as you travel along the Cote d'Azur.
If you head south through the Alps via Geneva and Milan, the 1620-km drive will take you around 20 hours to complete. Although you could cover this distance in a couple of days, there's so much to see along the way that we'd recommend allowing at least 8 days to make the trip.
A little longer in both time and distance is the 1780-km route through Florence, which takes you along the French and Italian coast all the way from Marseille to Pisa. You'll need around 21 hours, split over at least 8 or 9 days, to complete this trip.
If you're finding it hard to decide between the two routes we've put together everything you need to know to help make your mind up.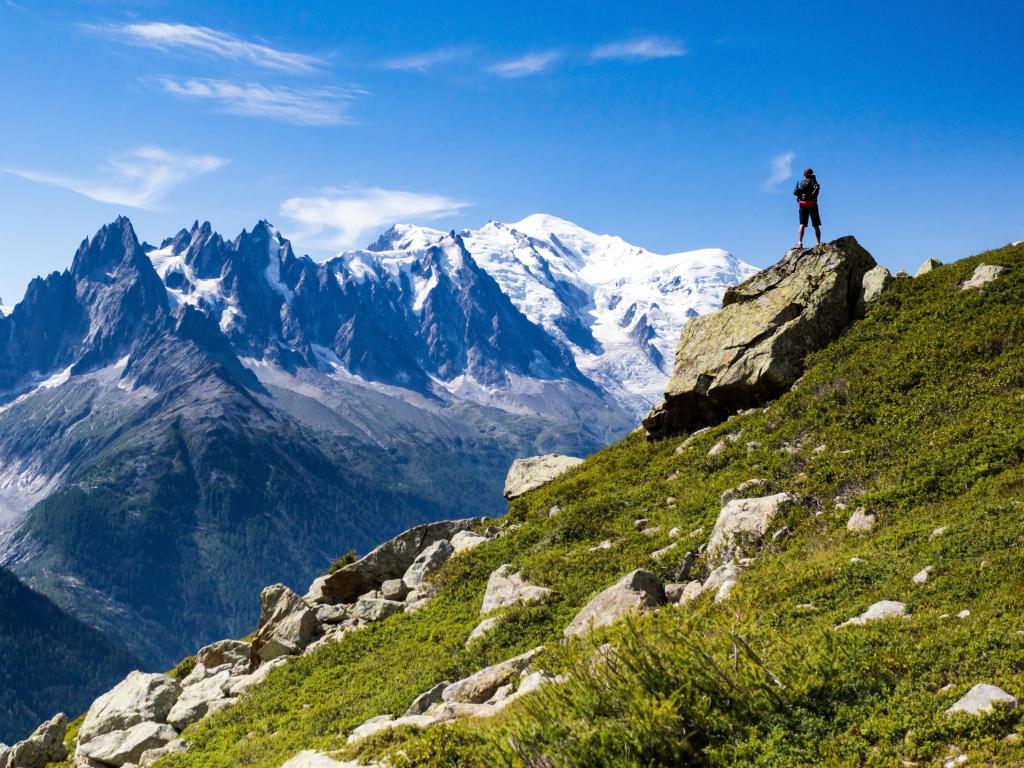 Best road trip route from Paris to Rome
A road trip from Paris to Rome takes you through some of the most exciting and beautiful cities in Western Europe as well as the stunning landscapes of the Alps or the Mediterranean coast.
Staying inland on the Milan Route you'll visit Dijon, Geneva, Milan, Bologna and San Marino on your way to Rome. You can also stop at smaller Italian cities which are famous for their delicious cuisine. Modena is known for its tortellini, gelato and balsamic vinegar, and Parma is famous for cured ham and Parmigiano-Reggiano.
Along this route you'll see a wide range of landscapes from the hills of the Bourgogne region to the Swiss Alps, then on through the fabulous Italian countryside.
If you'd prefer to spend some time in coastal cities, we'd suggest looking at the Florence Route, which is an incredible way to discover this part of the Mediterranean. On the way south you can stop in some gorgeous cities including the culinary centre of Lyon and France's oldest city, Marseille.
You'll also travel through the stunning Cinque Terre, Pisa and Florence as well as stopping in smaller cities like Arezzo and Bolseno.
Whether you'll be packing your hiking boots or your bathing suit, keep on reading to find out what's in store on this fantastic road trip!
The Milan Route
Much of this route is simple to navigate, as you'll be following the autoroutes through most of France and then on into Italy. Starting out on the A6, head south through Parc Regional Naturel du Gatinais Francais then continue on past Auxerre before branching off at Pouilly-en-Auxois to reach Dijon.
From here follow the A39 as far as Bourg-en-Bresse before swinging east to cross the Swiss border and reach Geneva. Heading back into France, the autoroute continues on to Chamonix - stop off for fabulous Alpine hikes and mountain views before the Mont Blanc Tunnel takes you into Switzerland again
After passing famous Alpine favorites Cormayeux and Aosta you'll arrive in Italy and then pick up the A4 towards Milan.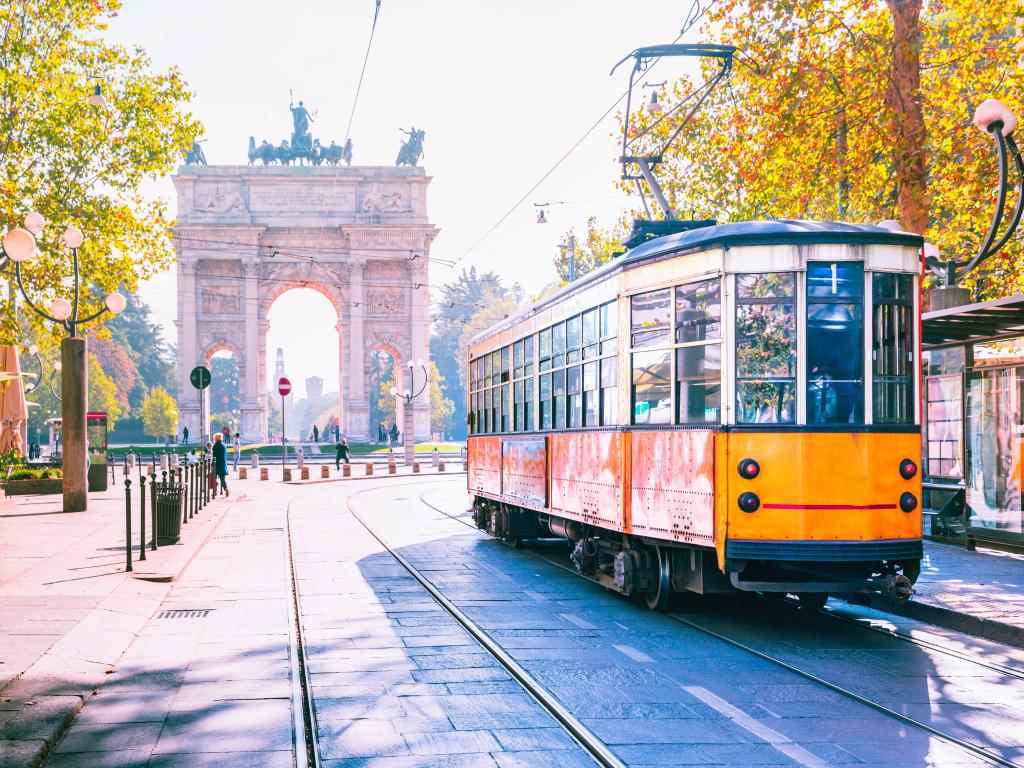 When you're ready to move on from this stylish city, the autostrada takes you from west to east via Piacenza, Parma, Modena and Bologna en route to the coast at Rimini. Take a detour to see beautiful Ravenna along the way too.
After heading inland again through the city-state of San Marino, it's time to slow the pace a little and enjoy a jaunt through the back roads of Emilia-Romagna. Follow the Marecchia River as far as Novafeltria then immerse yourself in stunning views as the road passes through Perticara and Pietra Bassa.
Next, merge onto the SS3bis which follows the Savio River as far as Lago di Quarto. Stay on the same road as it takes you through lush green hills, passing Verghereto before you cut through Tuscany and on into Umbria.
Your next milestone is beautiful Perugia, and from here the E45/SS3 bis transports you to Terni and then on to Orte. From here, pick up the autostrada again and simply follow it south to your final destination, Rome.
The Florence Route
This route also starts out on the A6 but continues south to Beaune and Macon before you reach the wonderful city of Lyon. From here the autoroute follows the mighty River Rhone all the way to Avignon before branching off towards the country's oldest city, Marseille.
Next, continue west, detouring if you have time to admire the beautiful landscapes around Aix-en-Provence that inspired the works of Cezanne.
You'll hit the coast at Mandelieu-la-Napoule as the autoroute glides along the Cote d'Azur. Hop off to explore the buzzing coastal towns of Cannes and Antibes before reaching the regional centre of Nice.
From here you can either continue along the autoroute to reach the Italian border or, if you have time, take the slower coast road or corniche to visit Villefranche, Beaulieu, Cap d'Ail and Eze and try your luck in the casinos of Monaco.
The coast road continues through Bordighera and Sanremo, but you can cut back up to the autostrada any time you need to pick up speed.
Once you reach Genoa, you'll approach the fabulous Cinque Terre via SS1. You'll probably find it easier to park up and walk or take local transport between these picturesque coastal villages so make sure you leave some time to explore.
When you're ready to move on, make your way towards Santo Stefano di Magra, where you can pick up the E80 and head south along the coast towards Pisa.
Next, the route turns inland to visit Renaissance Florence before continuing south via the A1 to Arezzo and then on to Orvieto where you'll turn off to take the regional road through Tamburino to reach Bolsena on the lake shore.
From here the SR2 lets you admire the Lazio countryside before you reach Labaro and enter Rome from the north.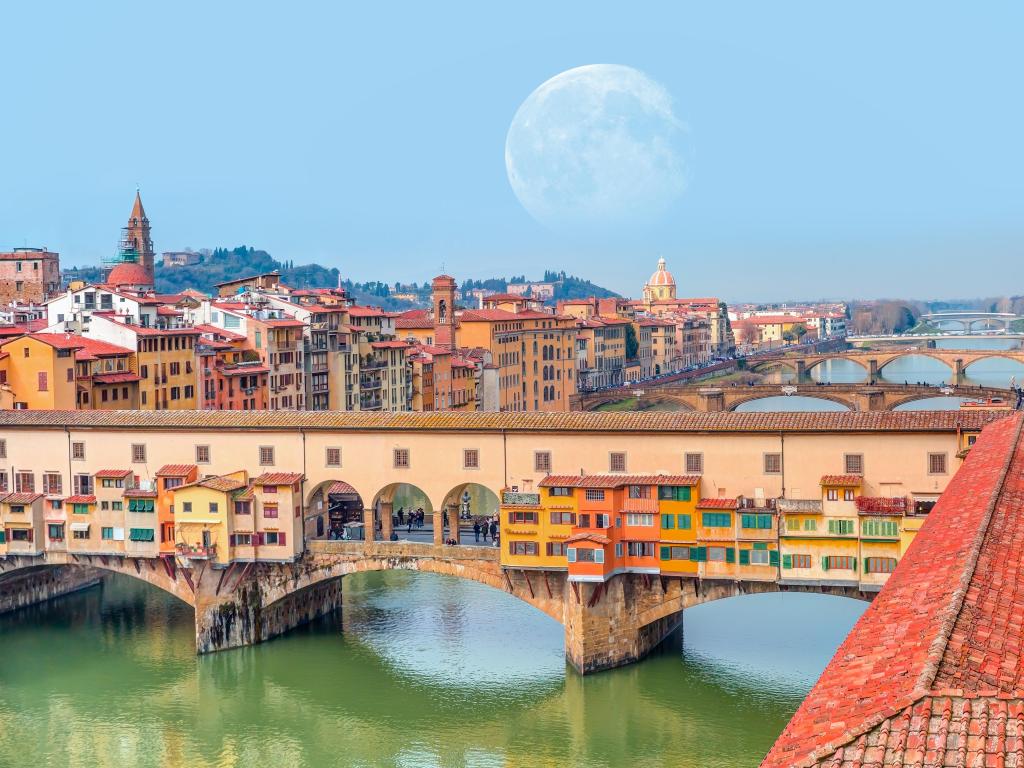 Best places to stop between Paris and Rome
One of the great things that really great road trips have in common is that the places you'll visit along the way are just as special as your final destination. The route between Paris and Rome is one of these trips.
Here are just a few of the amazing stopovers you can make along the way:
Shop until you drop in Milan
About halfway between Paris and Rome, Milan is a must-see Italian city that's impossible to discover in a single day, so it's the perfect choice for an overnight stay.
Known for its fashion scene and architecture, this busy metropolitan city is a great contrast to the serene countryside that precedes it.
If there's one spot you absolutely have to visit in Milan, it's the Duomo, Italy's largest church and the centerpiece of the entire city of Milan.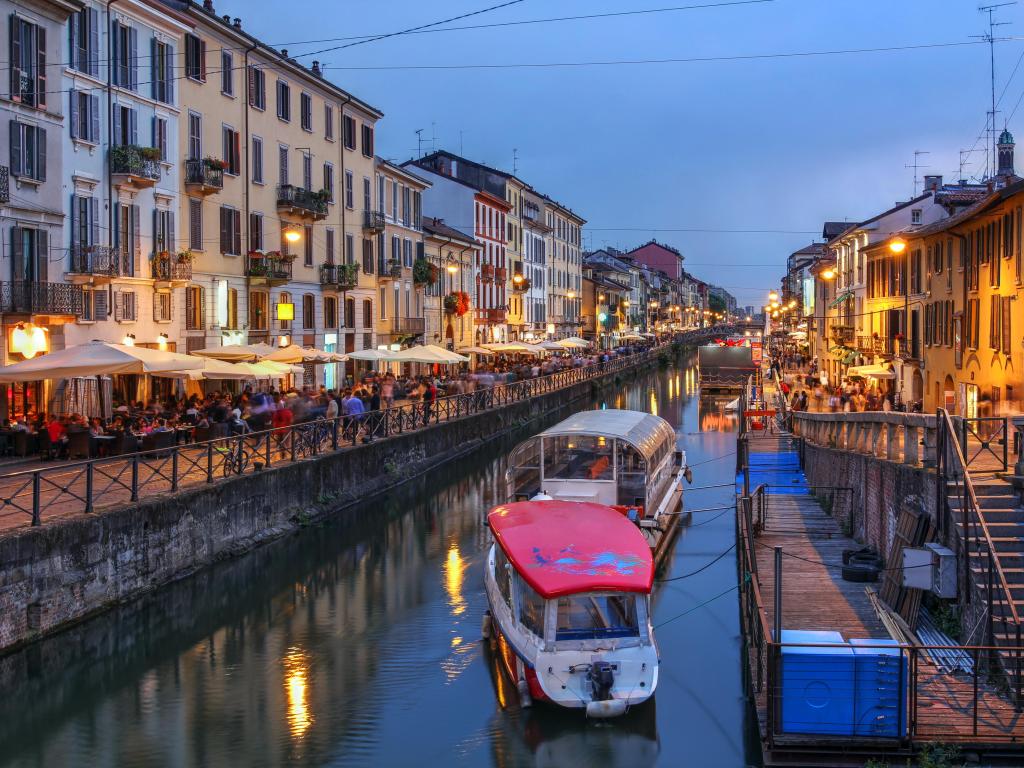 Elsewhere in the city, the iconic fresco of Da Vinci's Last Supper is located in the Santa Maria delle Grazie church. Make sure to book tickets well in advance as viewing slots are limited and in high demand.
Dating back to the 15th century, and built on an even older fortification, Castello Sforzesco remains one of the largest citadels in Europe and is absolutely worth visiting.
Centrally located, Château Monfort is a beautifully decorated 5-star boutique hotel. Set in a historic building with stylishly themed rooms, you can also relax in the beautiful full-service spa here.
If you're ready to put your feet up after a day exploring nearby Piazza San Babila or the fashion area of Via Montenapoleone, head to the fantastic bar where they'll mix your favorite cocktails or browse the impressive wine list. There's also a delicious breakfast menu to get the next day off to a great start.
See the Leaning Tower in Pisa
Pisa is an enchanting, small city around two thirds of the way along the Florence Route. Best known for its famous Leaning Tower, it also boasts many other wonderful attractions. It's a calmer and less crowded alternative to staying in nearby Florence, though it has a vibrant nightlife too.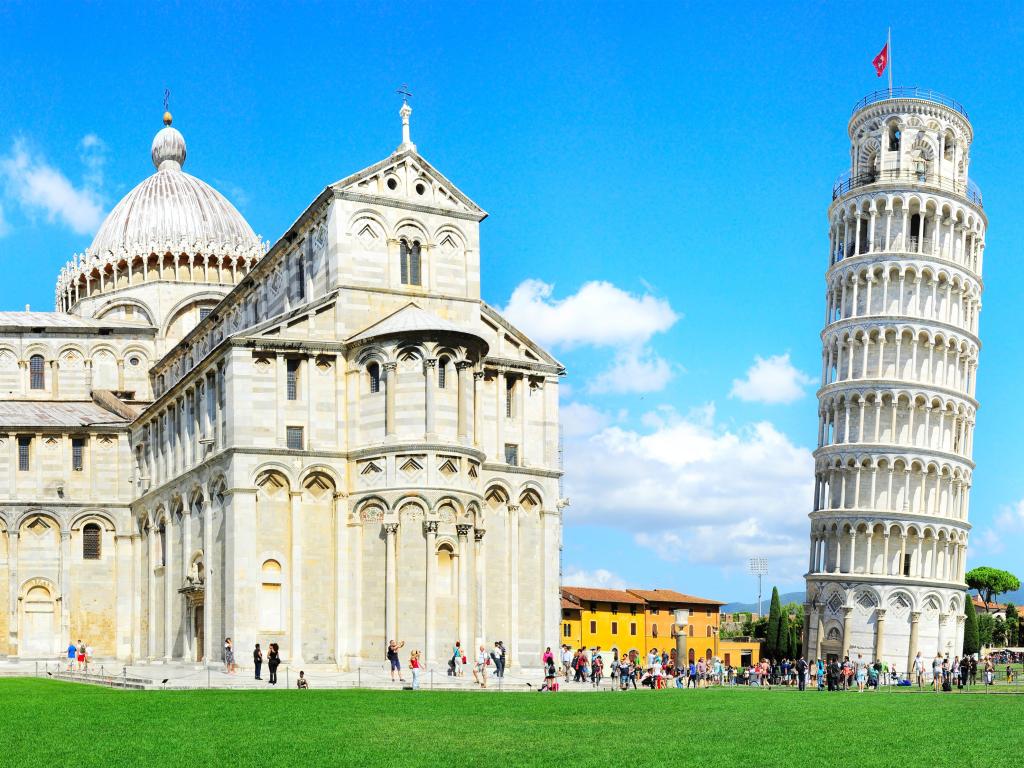 Once you've seen the iconic Leaning Tower, spend a little longer exploring the Campo dei Miracoli to see some of the other architectural gems that surround it.
Nearby, the Palazzo Blu is a must-see for art lovers who will be interested in its engaging Italian art collection.
Close to the Leaning Tower, you'll find Grand Hotel Duomo, a well-appointed and stylish hotel which has spacious rooms and a great location. In fact, you can see the tower and other city landmarks from its beautiful rooftop terrace.
Round off your day with a drink on the terrace looking out across the city. Or if you're in the mood for something livelier, head to Piazza Garibaldi which comes to life in the evening.
Where to stay when you reach Rome
Just a few steps away from the Pantheon and Piazza Navona you'll find The Pantheon Iconic Rome Hotel. The luxurious rooms here come complete with wonderful amenities including Acqua di Parma toiletries, and you can enjoy a complimentary buffet breakfast during your stay.
With a free fitness center and its own Michelin-starred restaurant, this hotel makes for a fabulous high-end hotel experience while you're in Rome.
You'll feel so rested that you'll be able to really immerse yourself in your tours of the vibrant city's ancient monuments and historical sites, before indulging yourself on a meal of delicious Roman cuisine and a glass or two of Italian wine.
Things to see on a road trip from Paris to Rome
Whichever route you take on your road trip from Paris to Rome you'll find plenty to keep you busy.
Whether you're off in search of culture and cuisine in the big cities, stunning alpine landscapes or the sparkling Mediterranean coast, here are a few of our top picks for places to see on your trip:
The Milan Route
Palais des Ducs et des États de Bourgogne - The home of Dijon's medieval ducs, this palace in the city centre is packed full of Renaissance gems.
Les Halles Market - Stock up on fabulous fresh produce and local specialities at this buzzing French market.
Maille Dijon Mustard - Dijon is world-famous for its mustard, and at this boutique store in Dijon you can try many different varieties.
Consortium Museum - After exploring so much of Dijon's old world heritage, jump forward in time with a visit to this much more contemporary gallery.
Lake Tille - If you're travelling in the summer, come and cool off with a swim in the refreshing water of Lake Tille.
Geneva - This gorgeous and historic city in French-speaking Switzerland is the perfect stop for a day's exploration, home to some of the world's largest organizations and surrounded by the Alps.
Chamonix - Known for its proximity to Mont Blanc, Chamonix is one of the oldest and most beautiful winter sport resorts in France.
Parma - Parma is a must-see along this route, boasting an incredible culinary scene that manages to stand out amongst a sea of wonderful Italian food towns, due in part to its parmesan and prosciutto industries.
Modena - Modena might be small and quaint, but it's still packed with tons of attractions, including the Ferrari Museum, a monument dedicated to local hero Pavarotti, and several Michelin-starred restaurants.
Bologna - Packed with students and boasting an incredible nightlife, Bologna is famous for its porticoes, its culinary offerings - including Lasagna and tagliatelle alla Bolognese - and its celebrated Neptune Fountain.
San Marino - The oldest sovereign state in the world, San Marino is only about 60 square kilometers large and boasts a stunning cliff-side castle.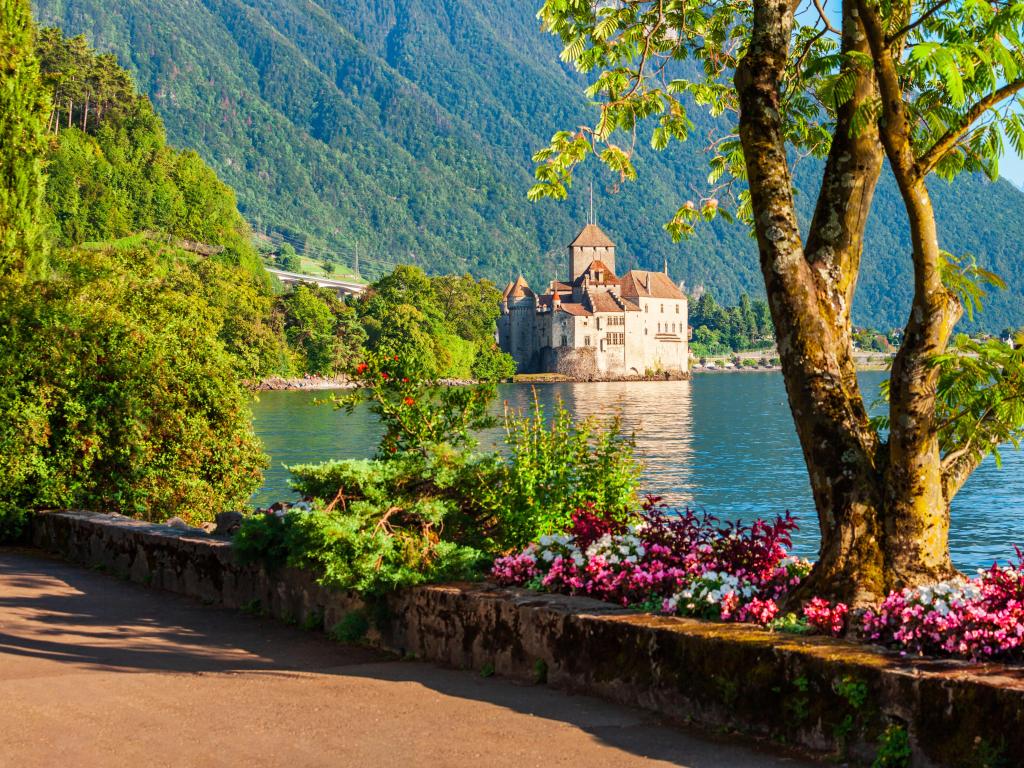 The Florence Route
Lyon - Discover the beautiful city of Lyon, located along two rivers - the Rhine and the Saone - which is known as the culinary capital of Europe for its unreal food scene.
Marseille - The oldest city in France, Marseille is a busy port city known for its stunning Basilica and the nearby Calanques National Park.
Nice - Check out the stunning beach town of Nice, boasting a celebrated Matisse Museum as well as a gorgeous boardwalk along the Mediterranean coast.
Cinque Terre - Perched high on the Italian Riviera, the villages of the Cinque Terre were recognized as a UNESCO World Heritage site in the late nineties. It's perfect for a day trip, just be ready for a hike!
Pisa - Best known as being home to the Leaning Tower, Pisa also boasts an incredible nightlife and several celebrated museums, including the Palazzo Blu.
Florence - Offering some of the most beautiful architecture in all of Italy and celebrated for its artistic offerings, Florence is a must-see on this route.
Arezzo - Famous for its gorgeous frescoes, Arezzo also offers historic architectural landmarks like the Arezzo Cathedral and the Medici Fortress.
Bolsena - Take a dip in the beautiful Lake Bolsena, the ideal spot for a picnic and to engage in some popular water sports.
Best time to go on a road trip from Paris to Rome
There's so much to do in Rome and whatever time you visit, you'll find a museum, archaeological site or delicious restaurant to enjoy in this sprawling and historic city. That being said, depending on how much you enjoy heat and crowds, you may be better off choosing certain seasons over others.
Summer in Rome is generally hot, with average highs exceeding 30 degrees Celsius and average lows rarely dipping below 15. This also happens to be the busy tourist season, meaning that attractions, tours and events can get booked up. Prices will rise with the temperature too.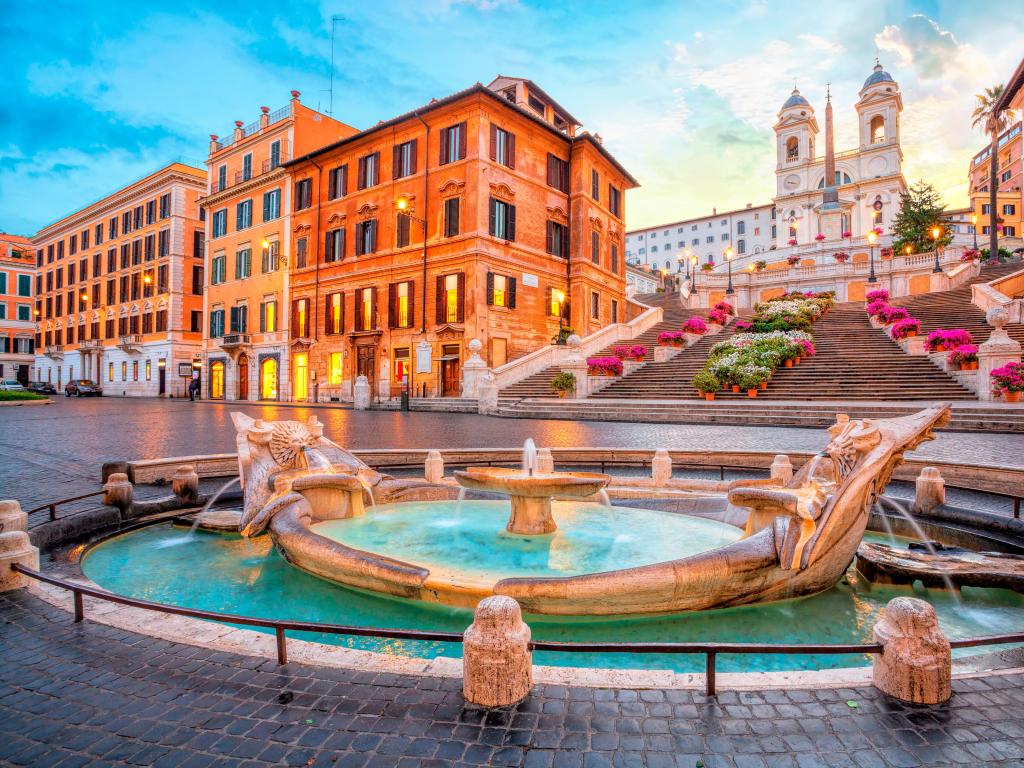 As you'd expect, winter is much cooler, with typical temperatures ranging between 3 and 15 degrees Celsius. It rarely dips below freezing though, and if you're lucky enough to catch good weather you can see the famous monuments under dazzling blue skies. Check out the Piazza Navona Christmas Fair if you're here in December too.
Rates for attractions and accommodation in Rome are at their lowest in the winter, with the exception of the holiday season and Carnevale in February. Come January, many of the city's most-frequented boutiques offer amazing discounts, so this is also a great time to visit for fashionistas.
Spring and fall are both wonderful times to visit Rome, with temperatures averaging between 10 and 25 degrees Celsius. Spring sees the celebration of Easter, and the city is especially beautiful as the foliage returns and flora blooms.
Fall is equally a wonderful time to visit. It offers lots of events in the realms of theatre, opera and dance, including the Rome Film Festival in October and Roma Jazz Festival and the Festival Internazionale di Musica e Arte Sacra, which both take place in November.
Whenever you visit, the sights and sounds of the Eternal City will speak for themselves, just as they have done for so many centuries.