How to make the most of your Hong Kong stopover
A stopover in Hong Kong is a popular choice for many travellers wishing to break up the long journey between Europe and Australia, and with so many things to do, such delicious food and great hotels, it's the definitely the kind of city that's worth extending your trip for.
If you only have a short layover in Hong Kong then it may be a good idea to take advantage of one of the city's hop-on-hop-off buses - otherwise, here's how to make the most of 24 or 48 hours in Hong Kong.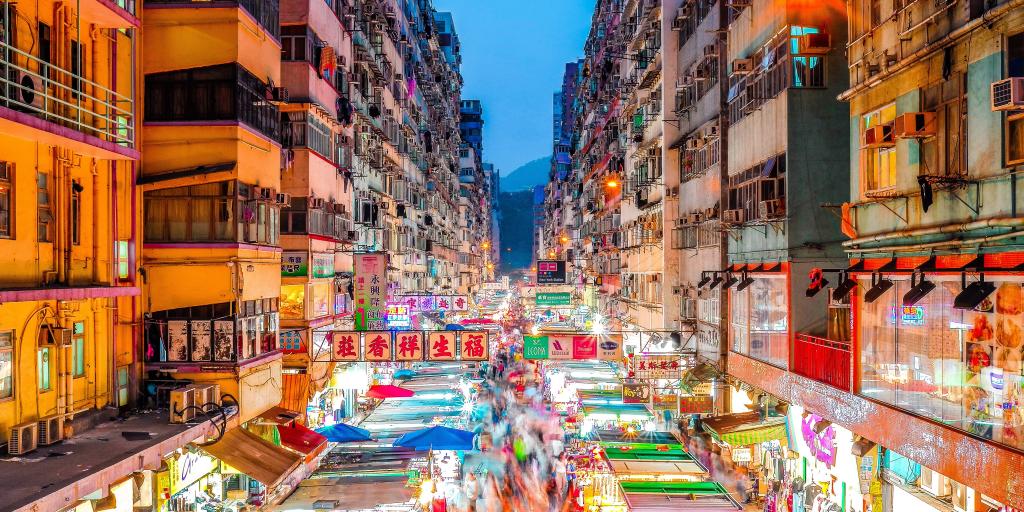 Day 1: Climb the peak, haggle in the markets and visit a nunnery
Getting from Hong Kong airport to the city
The Airport Express train from Hong Kong International Airport (HKIA) to Hong Kong Station takes just 25 minutes. This means that even if you only have an eight - 12 hour Hong Kong layover, you can still get into the city to enjoy a good meal and see an attraction or two.
Getting around Hong Kong
Time is precious on any Hong Kong stopover, so be sure to equip yourself with an Octopus Card, which not only allows you to zip around on all forms of public transport, but can also be used in many shops and cafes.
Simply purchase a card from the machines at any MTR (metro) station and top it up with as much credit as you wish.
At the end of your trip you will return your card, and any remaining balance will be refunded.
Visit Victoria Peak
If there's one thing you don't want to miss during your Hong Kong stopover, it's visiting Victoria Peak, which offers great views of the city's skyline and harbour below.
Ideally, you'll be able to get the tram to the top, but the queues can easily be a couple of hours and sections of it will be closed for repair from late April 2019, so it may be worth jumping on a bus instead.
Find out how to get there at the official Hong Kong tourism website.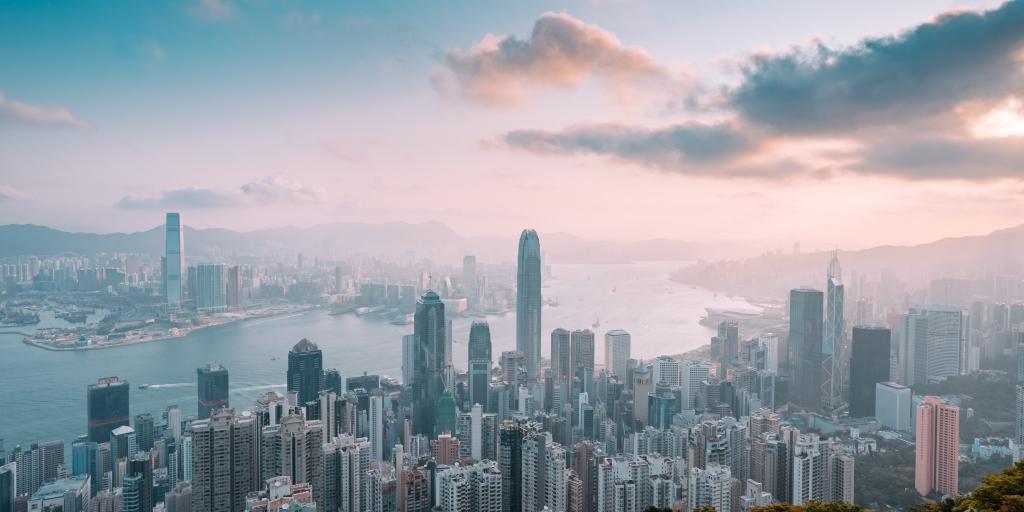 Have a quick stroll around Central
When you come down from the peak, spend a little time exploring the Central district of Hong Kong Island.
This area is the financial powerhouse of Hong Kong, and although Victoria Peak is undoubtedly the highlight, there's still plenty to see including a 60m-high Ferris wheel and the richly decorated Man Mo temple.
When you're ready, walk along to the waterfront and down to the Central Star Ferry pier for the next step of the journey.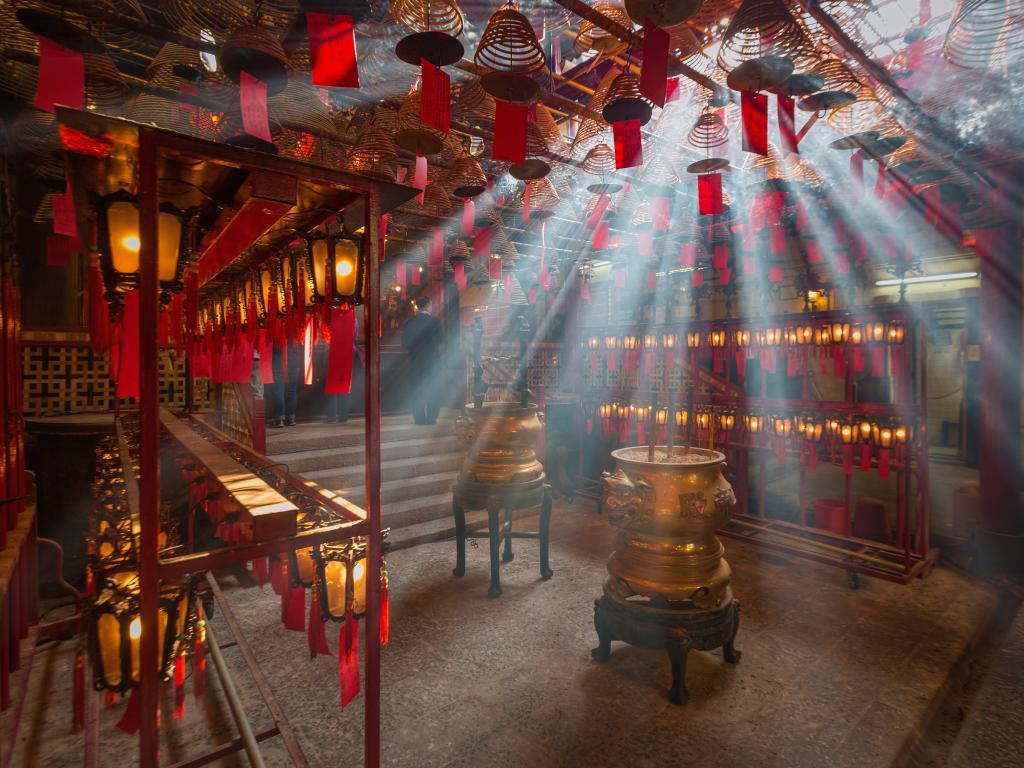 Ride the Star Ferry to Kowloon
The Star Ferry, which has been zipping passengers to and from Kowloon since 1888, is one of Hong Kong's most iconic journeys and coolest forms of transport.
With the most expensive ticket costing HKD $3.7 (that's about 36p) on weekends, and even less during the week, it shouldn't exactly break the bank either.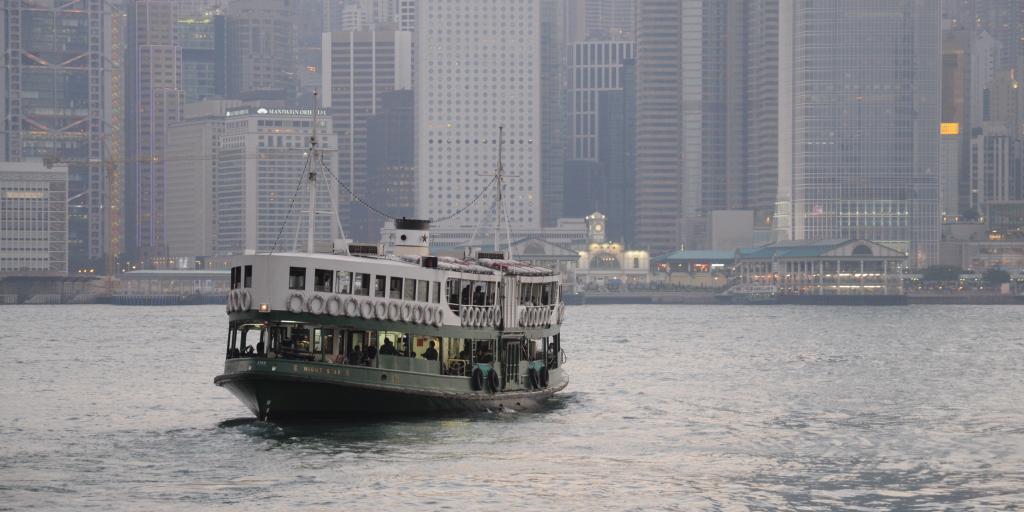 Visit the Chi Lin Nunnery
Once you're in Kowloon, make your way to the Chi Lin Nunnery, a Buddhist temple complex that acts as a tiny island of stillness and serenity in a city that never stops moving.
Spend an hour or so wandering between the lotus ponds and bonsai trees and gazing at the ornate gold pagoda.
Haggle in the Ladies' Market
Take the Kwun Tong Metro Line (the green one) from Diamond Hill along to Mong Kok to visit one of the biggest markets in Hong Kong, the Ladies' Market.
A bubble of noisy chaos, you'll see stalls that sell clothes, knock-off accessories and knick-knacks; you better bring your best haggling skills, because the vendors will certainly bring theirs.
There's also a lot of street food in this area, so don't be afraid to get stuck in.
Enjoy the Kowloon waterfront
Work off those street-treats by going for a stroll along the Kowloon waterfront, which offers great views across to the famous Victoria Harbour and is where you'll find the Avenue of Stars, Hong Kong's version of Hollywood's Walk of Fame. Where else are you going to get a photo with Bruce Lee?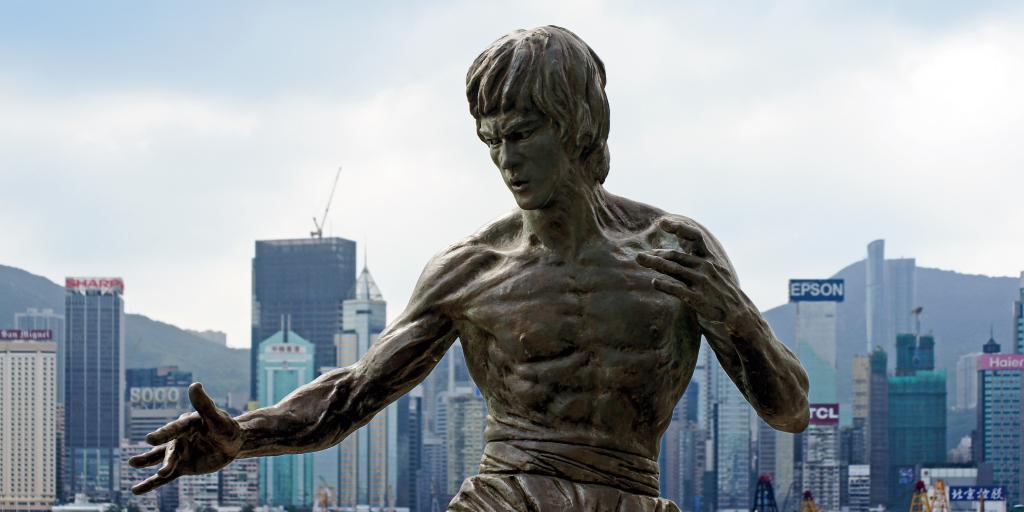 Get lost in Wan Chai
Head to Wan Chai district by taking the Tsuen Wan line (red) and then swapping onto the Island Line (dark blue) - or alternatively, you could just get back on the ferry.
Either way, spend a couple of hours just getting lost in this part of town, which has shaken off its dodgy reputation to become one of the most up-and-coming, bustling areas.
It's still home to a warren of traditional side-street markets flogging everything from children's clothes to live seafood, but also now features attractions including the Hong Kong Arts Centre.
Top tip: Stop off at one of the many traditional cafes for a Hong Kong milk-tea, which is sweeter, thicker and creamier than normal tea, and made using evaporated milk.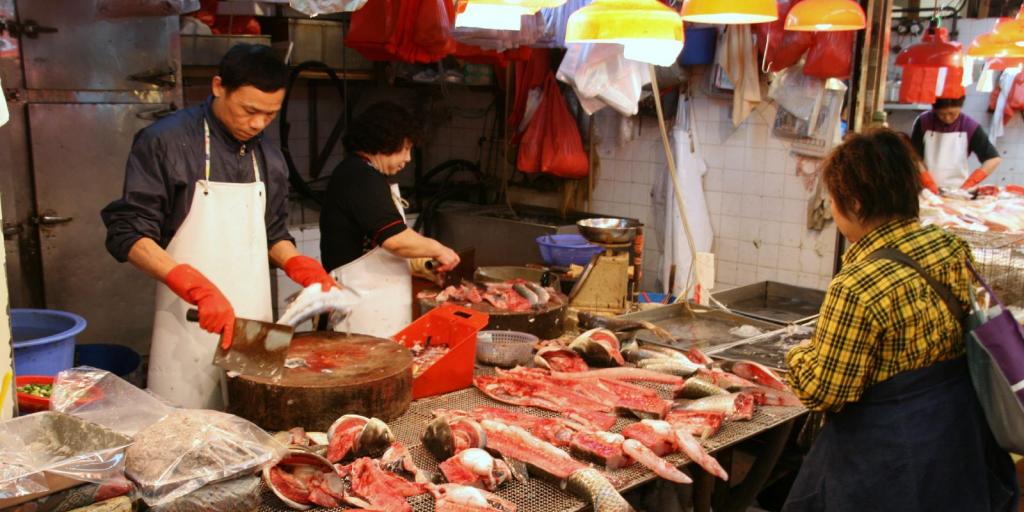 Be dwarfed at Causeway Bay
Just along from Wan Chai is Causeway Bay, the Times Square of Hong Kong - expect giant billboards, hoards of people, a fashion-conscious crowd and a buzzing atmosphere.
With tons of shops, it's the perfect place to indulge in some retail therapy before you head home, and stays busy well into the early hours of the morning.
Try some local food
We hope you're hungry by now - eating out is the norm in Hong Kong and the city is packed with excellent and affordable food, but Wan Chai and Causeway Bay are particularly striking for the density of eateries.
Be sure to try some authentic dim sum, which are stuffed dumplings, and sui mei, roasted meats cooked Hong Kong style.
Sample the Hong Kong nightlife
Head to Wooloomooloo Steakhouse in the Wan Chai area to see the city from above while you sip on cocktails.
Sitting pretty on the 31st floor of a high-rise, their open-air rooftop bar boasts almost 360 views of the city.
If your stopover includes a Wednesday evening, join in with Happy Wednesdays at Happy Valley Racecourse for a cheap, but fun night out.
When you're ready to head to your hotel, just hop aboard a traditional Hong Kong tram!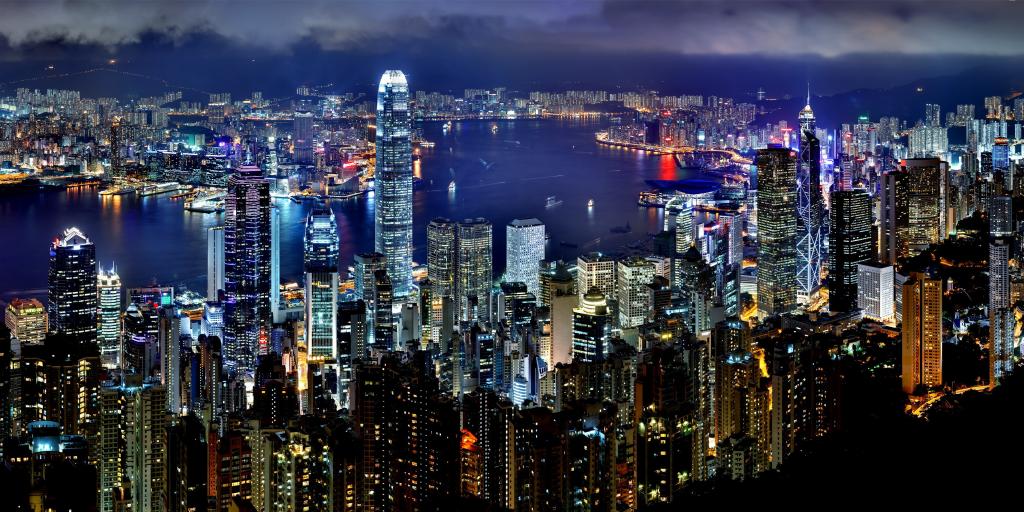 Day 2: If you've got a little longer…
If you're lucky enough to have an extra 24 hours or so in this city, then there's still so much more that you can do.
Day two, let's go.
Try a Hong Kong breakfast
Even if your hotel comes with breakfast included you should still seize the opportunity to tuck into traditional Hong Kong breakfast food.
We recommend visiting a cha chaan teng - a simple, low cost restaurant - for a pineapple bun or a bowl of macaroni soup, usually topped with some kind of salted meat and a fried egg.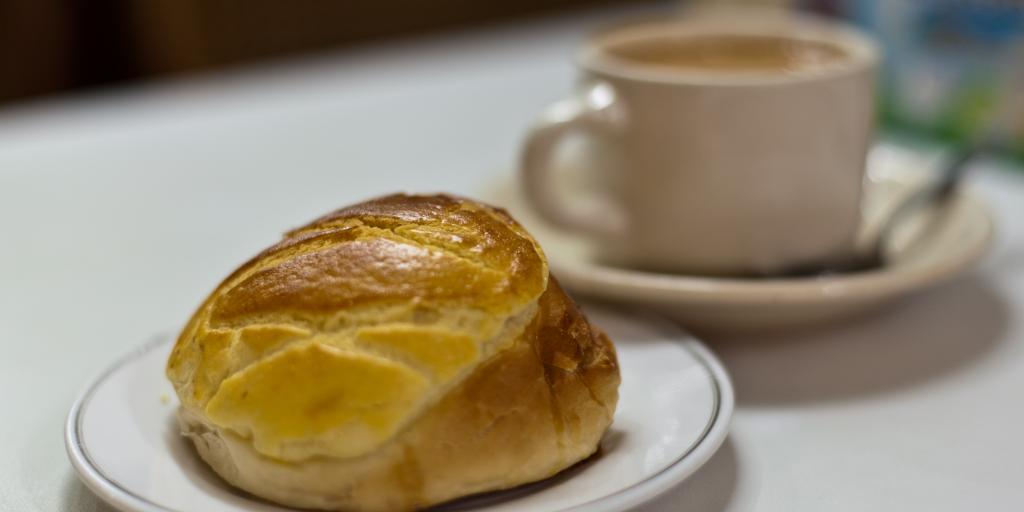 Ride the mid-levels
We can see how consciously making an effort to ride the world's longest indoor escalator on a stopover sounds dull, but it's oddly not.
They run downhill from 6am to 10am and then uphill from 10am to midnight, transporting the city's residents to and from work. Embrace your inner child and just enjoy it.
Visit the Big Buddha
Sitting on the side of a lush mountain and framed by water views, the Big Buddha and the Po Lin Monastery are the most recognisable landmarks on Lantau Island.
The Buddha's right hand is raised, apparently blessing all who stand below him, and you can climb the 268 steps up to the peak for a closer look, or to enjoy the views.
Like Victoria Peak it gets very busy, it's best to book your tickets for the cable car up to the base ahead of time and to go as early as you can.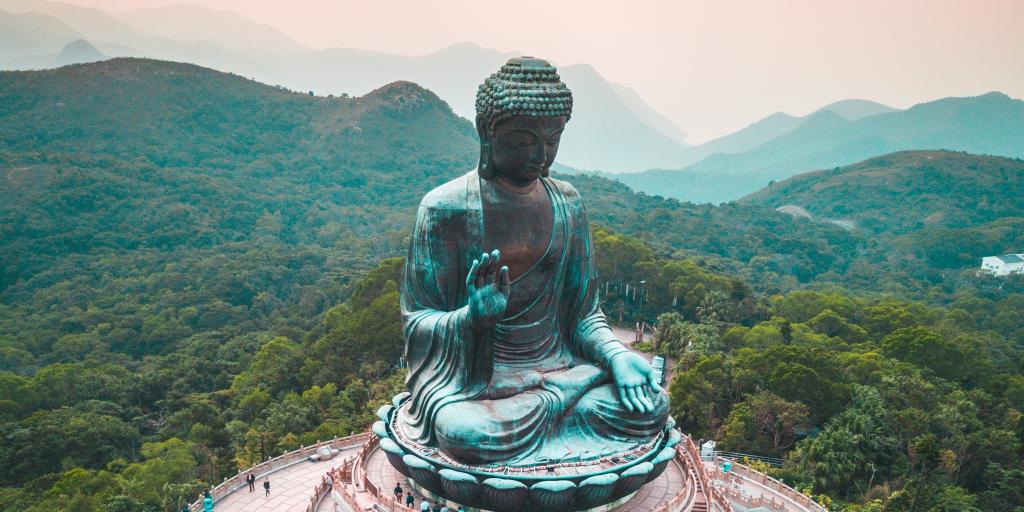 Explore Lantau Island
With many of the modern city attractions ticked off yesterday, use today to get a feeling for the Hong Kong of times past by visiting the fishing village of Tai O, on Lantau's western coast.
Among the main draws here are the traditional stilt houses, built above the tidal flats, where many families still live, and boat tours offering the opportunity to spot incredibly rare pink dolphins.
Note: Whether or not to take part in a dolphin tour is, of course, a personal choice. The jury is still out on how such tours affect these animals, but it's worth noting that WWF Hong Kong has warned that increasing pollution, sea reclamation and marine traffic have all contributed to a decline in their numbers in recent years.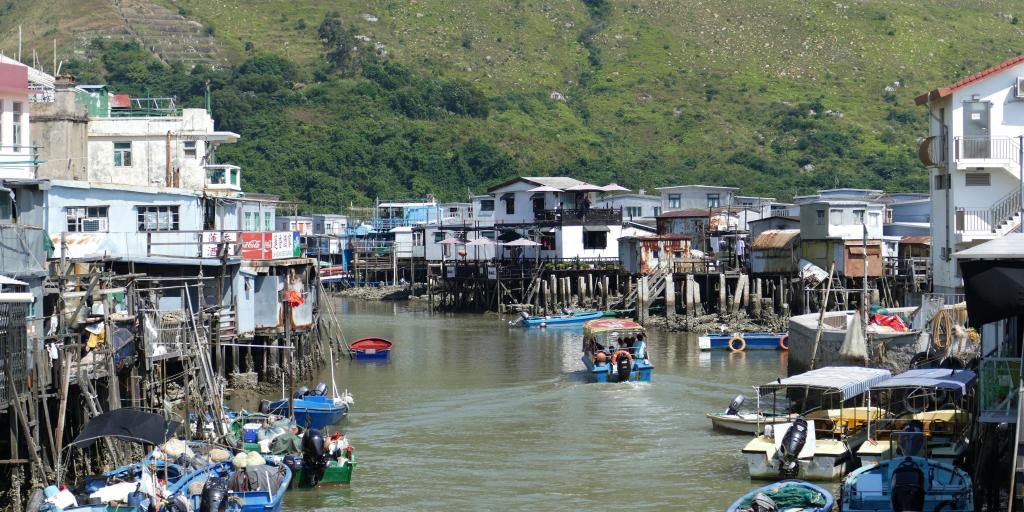 Tuck into a seafood lunch
Being a fishing village, it would be rude not to tuck into some fresh seafood at one of Tai O's restaurants; try the catch of the day at Solo, which overlooks the water and also dishes up surprisingly excellent desserts.
Hike the Dragon's Back Trail
Alternatively, you could get outdoors and see some of Hong Kong's countryside - with a long flight ahead of you, you'll probably want to stretch your legs while you can.
The Dragon's Back Trail is an 8.5km hiking trail that follows a mountain ridge, cuts through woodlands, crosses over peaks and eventually trundles down to Big Wave Bay, a white sandy beach.
It's not the most challenging and should take just under 3 hours, so if you've got the time to spare (and a shower to access, preferably) then it's worth it.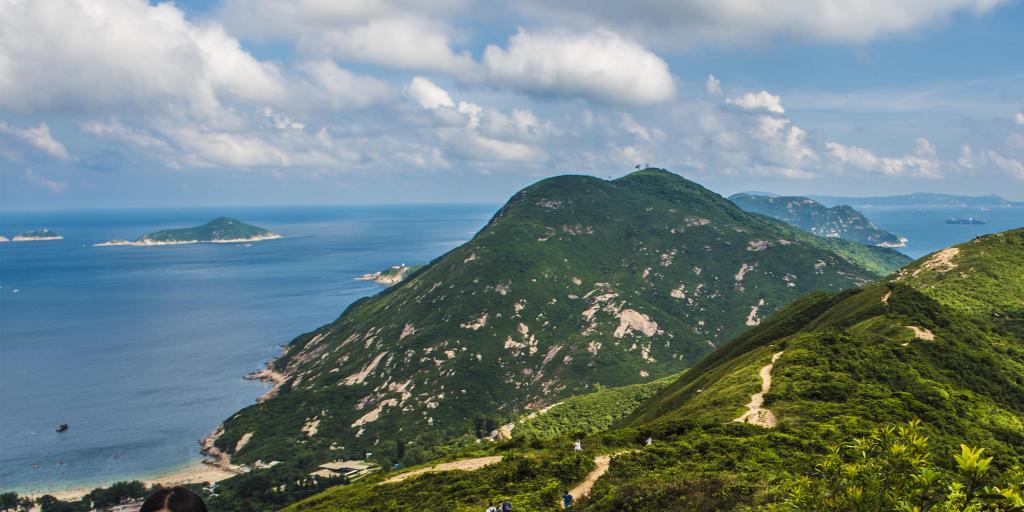 Soak up the street art
Despite the grey of the high-rise buildings, Hong Kong is still a very colourful city, thanks to its love of street art.
Surprisingly, some of the most Instagrammable walls are to be found in Central, particularly around Hollywood Road, with the 'townhouse' work on Graham Street among the most notable. That said, the city's most often updated canvas, the 'Wall of Fame', is over near Mong Kok station.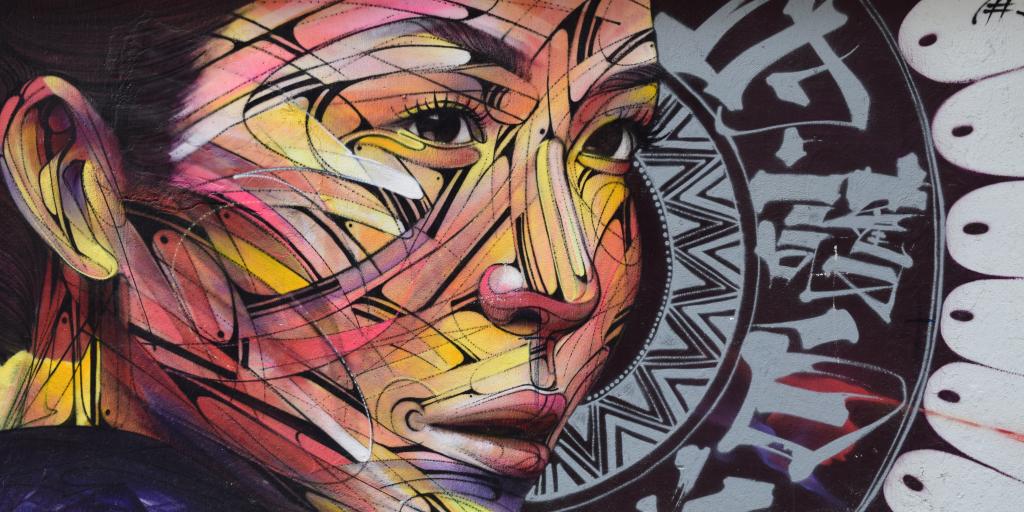 Treat yourself to a Michelin star dinner
What better way to round up your Hong Kong stopover than with a Michelin star dinner?
Kam's Roast Goose, located between Wan Chai and Causeway Bay, serves up the juiciest, most tender marinated goose meat you'll ever eat and should not be missed.
Don't worry, this one won't cost you the earth, but with less than 30 seats in the whole restaurant you will have to queue.