The ultimate weekend in Vienna travel guide
When it comes to planning the perfect weekend in Vienna, it's all about tapping into the Austrian capital's alluring mix of old-school charm and modern edge.
Steeped in history, Vienna blends the cultural achievements of yesteryear with all the must-haves of the modern day. What's more, this historic city was named by the Economist as 2018's most liveable city in the world!
From live jazz to butterfly houses, coffee cocktails to regal palaces, plus a whole lot of cake in between, a long weekend in Vienna is one that's well worth considering. Make the most of it with our Vienna city break itinerary below.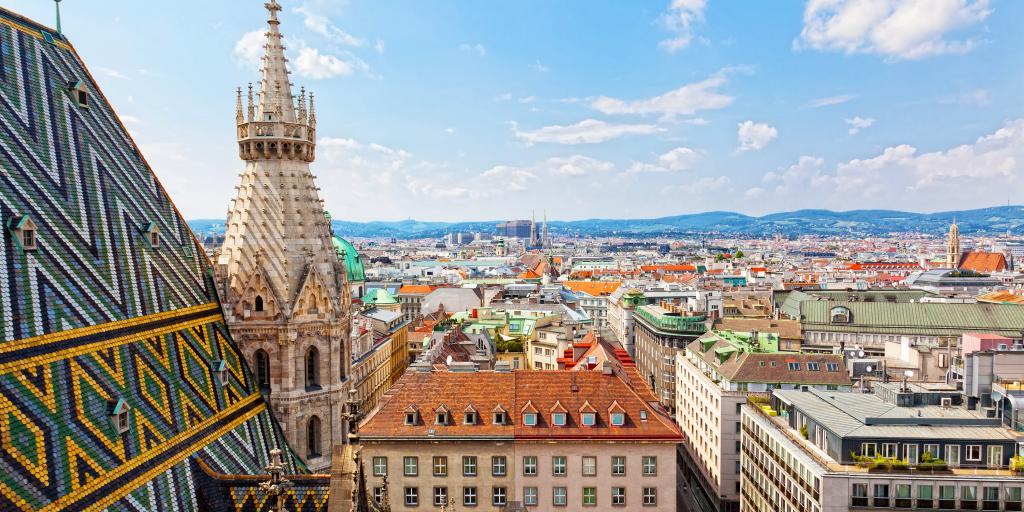 What you need to know about spending a weekend in Vienna...
Getting around Vienna
Vienna's public transport system is both affordable and efficient, with buses, trains, trams and a simple metro system allowing you to travel far beyond the typical tourist hotspots.
That said, it's still very much a city worth exploring at street level where possible, owing to its incredible architecture - remember to look up!
Best time to visit Vienna
Spring and summer for perfect weather:
Spring and summer are great times to visit Vienna; in late March the days are still cool and the crowds still small, but by mid-May you can expect temperatures into the low 20s Celsius, often climbing well into the 30s during August.
It's the perfect weather for sitting out with a beer and watching the world go by. You can also time your trip to coincide with the Summer Night Concert (usually in late May), the Vienna International Dance Festival or the Music Film Festival.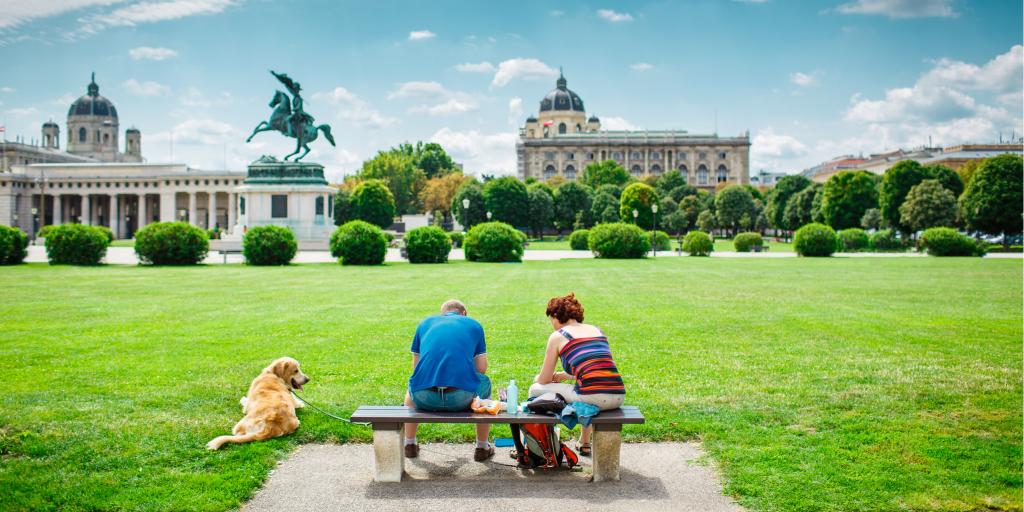 Autumn and winter for Christmas markets:
From October onward temperatures start to drop off again, hovering around the 0-degree mark throughout the winter months, with light snow and chilly winds not uncommon.
It's not all bad news, however, because from mid-November the Vienna Christmas markets spring into life, transforming the city into a gluhwein-soaked, cinnamon-sprinkled, Winter Wonderland. You can't get more romantic than a weekend in Vienna in winter.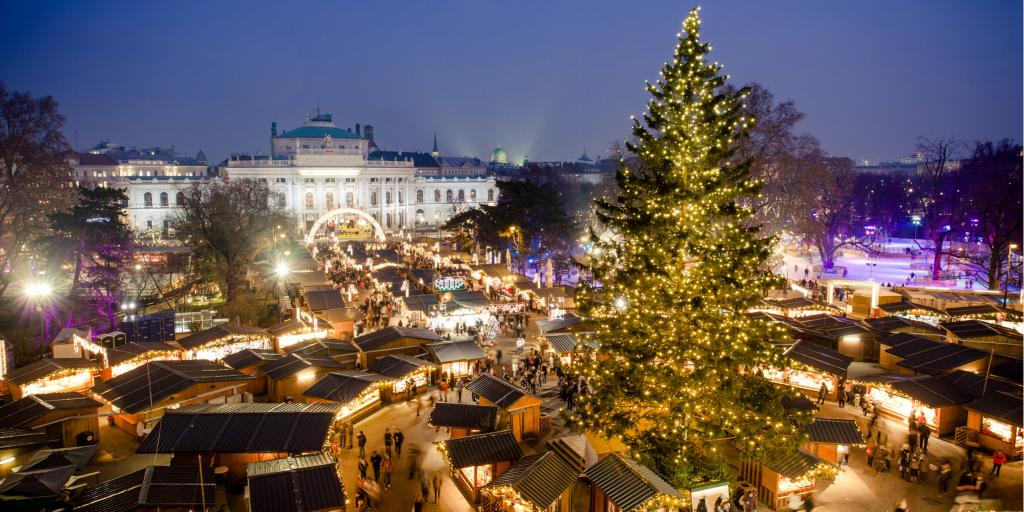 Day 1: Fly into Vienna and start exploring
Fly into Vienna International Airport but skip the overpriced taxi and hop aboard the S-bahn into the city centre, which should cost you around €4.
Experience the coffeehouse culture
After that early flight, you'll likely be needing something to perk you up; fortunately, the Viennese really know how to do coffee culture. In fact, it's one of our top 21 cities around the world for coffee lovers.
Find a coffeehouse and order an einspänner, a Viennese coffee made with a shot of espresso and a squirt of whipped cream.
If you're in the market for a sweet treat (and you should be), the city is also famous for its incredible apple strudels.
Now, it's time to start exploring.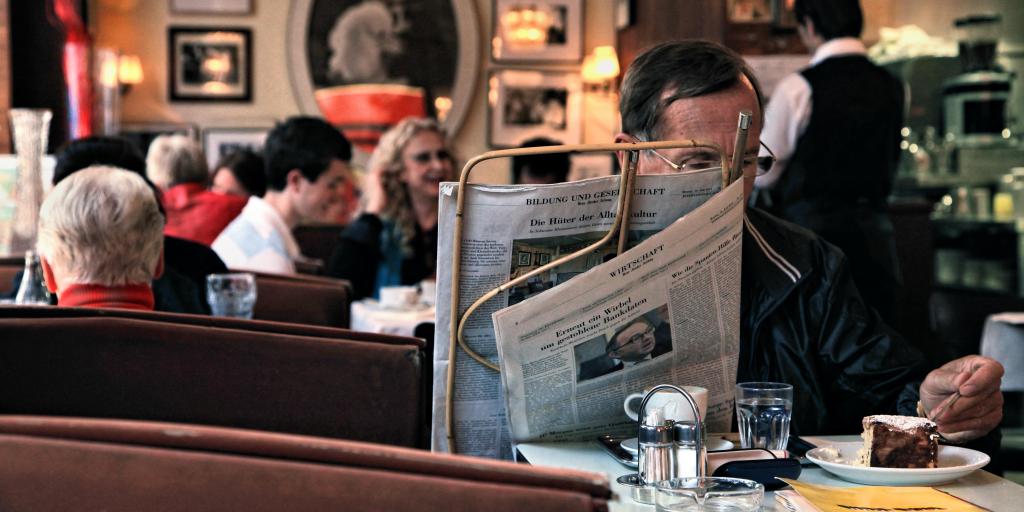 See the cathedrals and catacombs
Famous for its tiled roof, St Stephen's Cathedral is a mish-mash of Romanesque and Gothic architecture that has been a feature of the city's skyline for almost 1000 years.
The 300+ steps to the top of the South Tower are no walk in the park, but you will be rewarded with a stunning view of the city. The North Tower, while slightly smaller, offers arguably even better views and comes with the added bonus of a lift.
On the opposite end of the scale, don't miss the catacombs tour (€6), which offers a great insight into the history of the city. The cathedral is also open until 10pm, making its roof the perfect place to watch the sun go down over the city.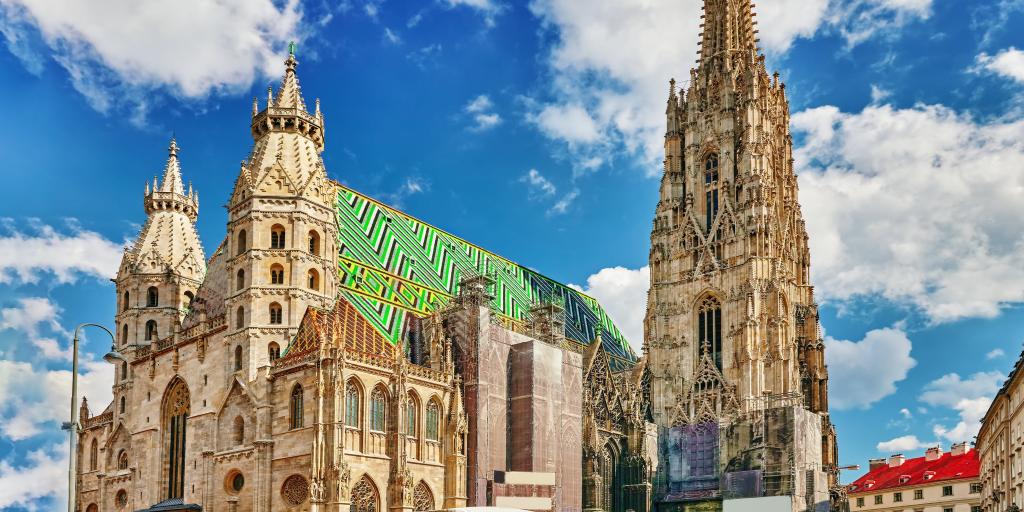 Wander towards the river
Stopping off in front of the house where Mozart composed many of his most famous works, take a wander through the narrow streets surrounding Fleishmarkt, with their hotchpotch of archways and decorative facades, allowing yourself to be transported into the Vienna of olde.
Pause at the hole-in-the-wall that is Fenster Café - literally, window cafe - for a 99 cent espresso or a slightly more elaborate cornettocino... yes, that is a coffee in an ice cream cone.
Dinner in Vienna
Vienna may be known for its cake, but it offers plenty more delicious eats too, so seek out some dinner in one of this area's many restaurants.
Whatever you plump for, team it with a glass of local white wine; Vienna has more than 700 vineyards within its city limits so there's bound to be something you like.
And just because you're on holiday, seal the deal with a plate of Kaiserschmarrn, a type of fluffy shredded pancakes served with warm fruit sauce.
No trip to the land of famous composers can be complete without a visit to the Vienna State Opera House.
While a tour of the beautiful building will certainly be interesting, to feel the real magic it's worth catching a show.
Each season the Wiener Staatsoper hosts more than 350 performances from over 60 ballets and operas, showcasing some of the most talented artists in the world. Book ahead!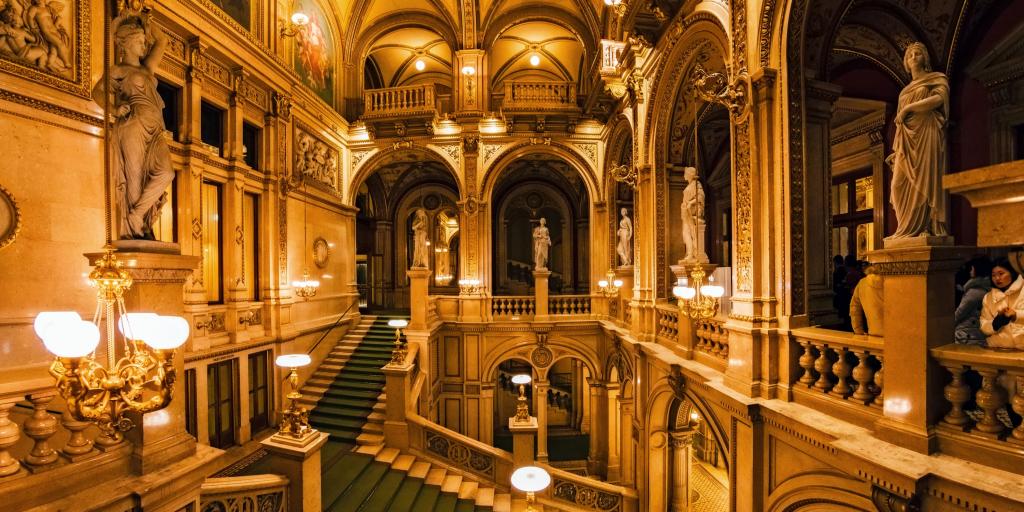 Stop off for a nightcap at Loos American Bar
Admittedly, the words 'American Bar' probably aren't the first thing you think of when planning an Austrian city break, but bear with us, because this tiny, moody, wood-panelled drinking hole is famous for both its cocktails and its celebrity clientele.
Stop by for a nightcap at Loos American Bar after your evening at the opera, but move quickly - it opens at midnight and fills up quickly.
Day 2: Palaces, Viennese street food and jazz
See the Schönbrunn Palace
It's time to take advantage of Vienna's excellent public transport system and hop aboard the U4 metro line to the resplendent Schönbrunn Palace, a Baroque masterpiece.
This former royal residence was first built in the late 1600s and added to by successive monarchs, each more keen to impress than the last.
The result is a mammoth 1,400-room complex stuffed full of intricate architecture, exquisitely detailed frescoes, and dripping in gold leaf. Known for its external ochre yellow hue, it's also set in sprawling sculptured gardens, complete with a maze and a palm house.
Top tip:Buy tickets online ahead of time and get there early - it's Austria's most visited tourist attraction for a reason. Oh, and wear comfy shoes!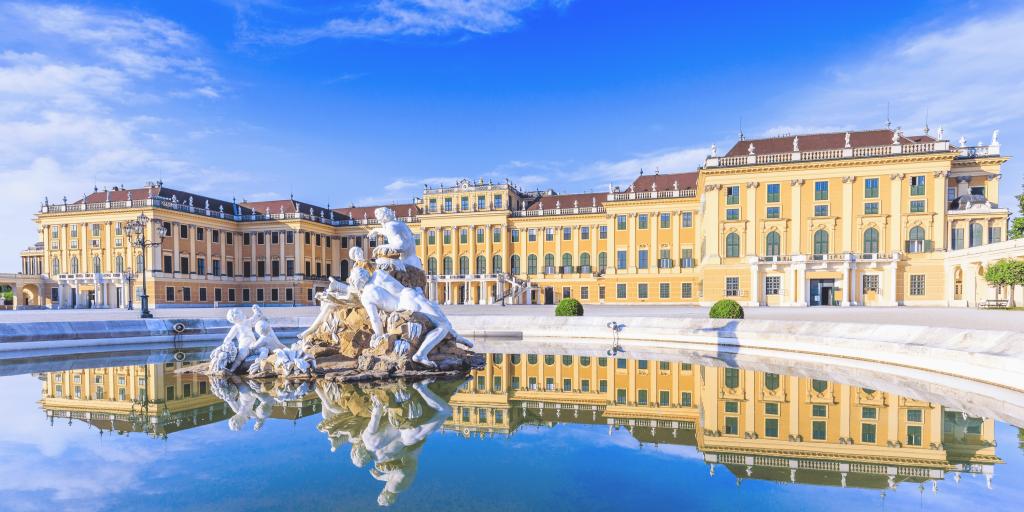 Enjoy a spot of lunch at Naschmarkt
Head back into the city and make your way to Naschmarkt, a massive marketplace that's buzzing with energy and life.
With over 120 market stands and many more restaurants, this colourful area of Vienna offers culinary treats from all over the world.
If you can, we highly recommend tucking into what is perhaps Austria's most famous dish, Wiener schnitzel.
Pair it with the country's defacto national drink, Almdudler, which is a sweet, carbonated juice drink made by blending elderflower and herbs. It may sound questionable, but it's actually completely delicious.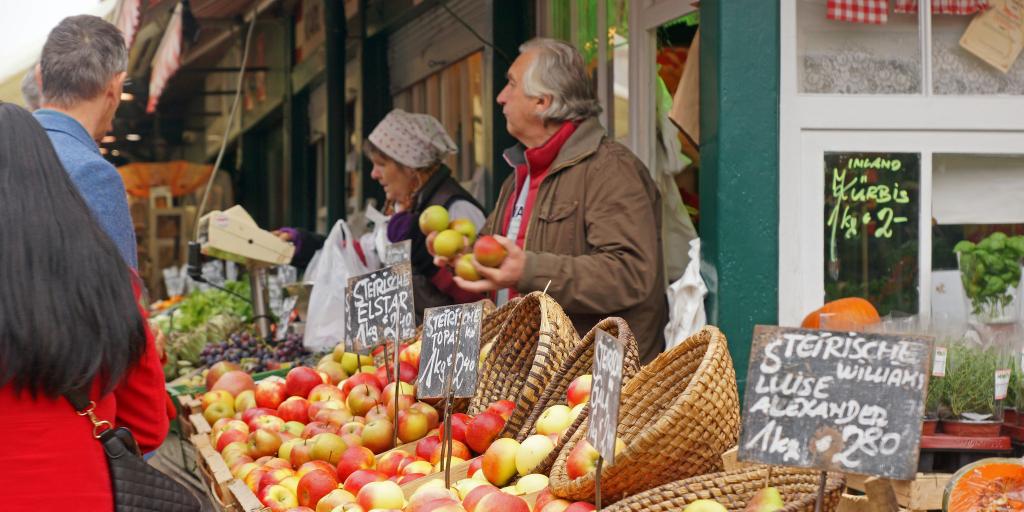 Visit Vienna Central Cemetery
Now you've had a taste of quite how easy and efficient Vienna's public transport is to use, you'll be all set for the afternoon's activity: visiting the Central Cemetery.
One of the world's largest burial grounds, there are more than 3 million individuals interred here - that's more than all of the residents of Vienna - and it's so big it actually has its own bus service.
Graves range from the beautifully ornate to the slightly wacky, so it's far from morbid. Among the cemetery's most famous residents are Beethoven and Johannes Brahms, as well as every Austrian president who has died since 1945.
The Jewish section, which appears more unkempt than the rest of the cemetery, is particularly poignant.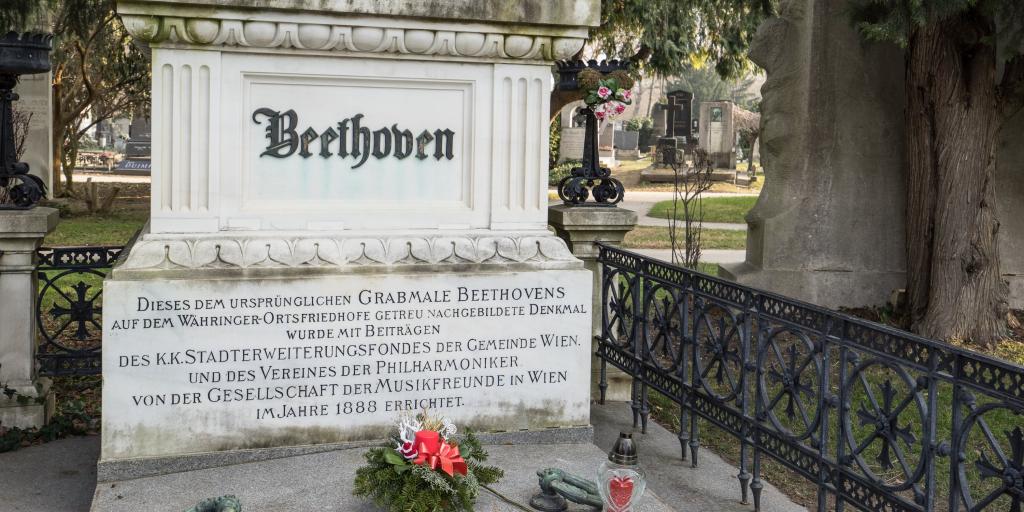 Try some street food
When you're talking about street food in Vienna, you're talking about a Würstelstand.
These small sausage serveries can be found dotted all around the city, dishing out pork or veal to hungry locals.
For something a little different, try the Bosna, which comes with with onions and curry, or the Käsekrainer, which is stuffed with cheese.
Head to Jazzland
While Renaissance composers may be the musicians most commonly associated with Vienna, the city's jazz scene is an unexpected gem.
Jazzland is a tiny underground bar built in a 500-year-old wine cellar, which hosts live musicians from 9pm every evening and also serves a good selection of beers and cheese.
Day 3: Strudel, Sachertorte and cultural treasures
After that night out, you'll probably be wanting something gentle to kickstart your day, so grab a much needed coffee and then take a visit to the Schmetterlinghaus - literally, the butterfly house.
A tropical oasis of relaxation slap bang in the centre of the city, it is home to over 400 of these beautiful creatures. Take a seat and let the butterflies come to you.
Afterwards, it's probably time for another strudel-stop? Go for the milk-cream strudel, an oven-baked pastry filled with good stuff and served with hot vanilla sauce.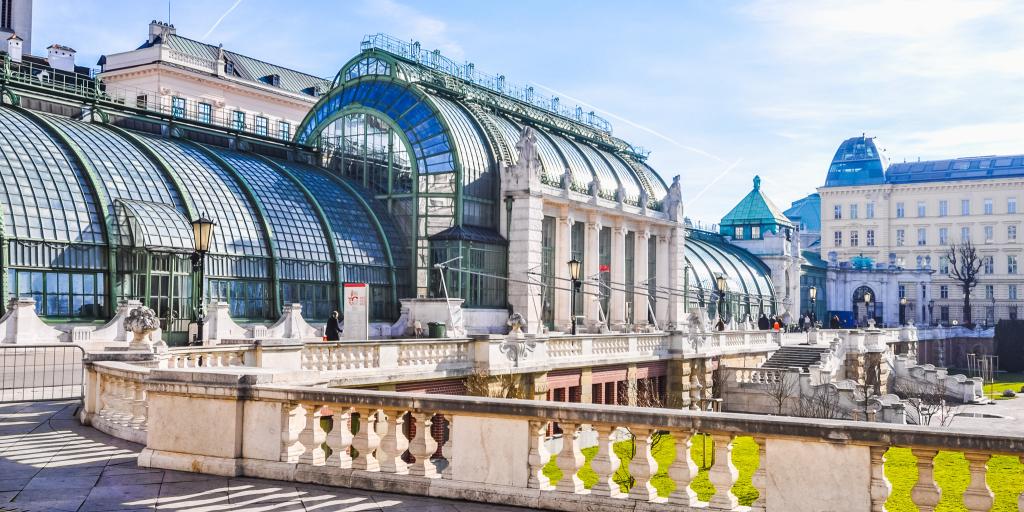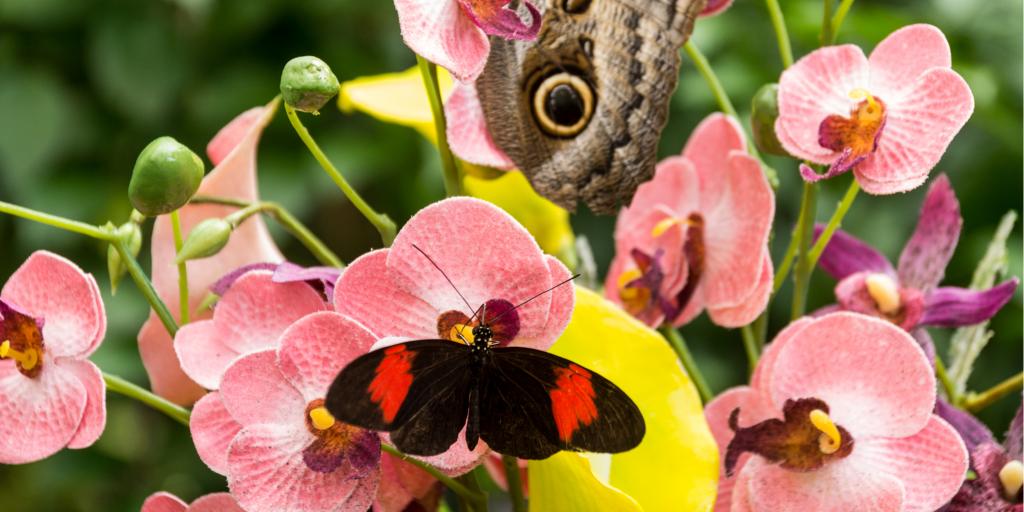 Visit the Albertina Museum... and the fakes museum
The world-famous Albertina Museum is on a par with Paris' Louvre when it comes to the amount of work by the great masters on display.
Featuring pieces by Monet, Picasso, da Vinci and Klimt, among many others, it also hosts regular exhibitions so be sure to check what's on during your visit.
If you're looking for something to lighten the mood after all that high-brow cultural hoohah, then head over to Falschermuseum, a whole museum dedicated to the knock-offs that managed to fool the art world.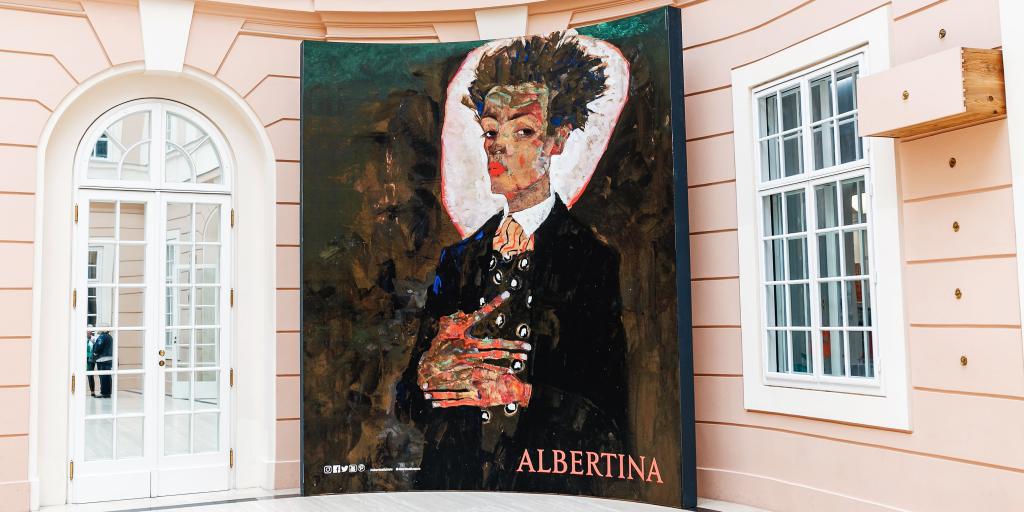 Wrap up your weekend in Vienna with Coffeehaus Part II
If you've still got a little time to kill in the city before catching your flight home then make time for another coffee.
Unlike in other European countries, it's not unusual for guests to linger long after their drink is gone, reading the paper or devouring a good book.
Treat yourself to some Sachertorte, which is layers of chocolate cake interspersed with apricot jam, and topped with a dark chocolate icing.