Can You Drive the Road To Hana Yourself?
The Road to Hana on the tropical Hawaiian island of Maui takes you on a stunning journey along the island's eastern coastline with breathtaking views from start to finish. The route heads through lush rainforests, rugged cliffs, and mesmeric waterfalls as it weaves its way across a series of narrow bridges as it leads you to Hana.
You can drive the 65-mile Road to Hana yourself. The route takes you from the central town of Kahului along the eastern coastline to the Kipahulu in the south. It is challenging in places but it's worth it to witness the natural wonders of the island.
With so many miles of spectacular scenery to explore, this is a drive that will live long in memory. Keep on reading to discover all about the route and what you can expect as you make your way through this stunning Hawaiian paradise.
Can you drive the Road to Hana yourself?
You can drive the Road to Hana yourself, and it is becoming increasingly popular with visitors to the island. Many tourists choose to arrive by plane and hire a car to explore the Island, which allows them to drive on this scenic road themselves.
However, there are alternatives to driving the Road to Hana yourself. Read on to learn about these options, as well as why you might find this drive challenging.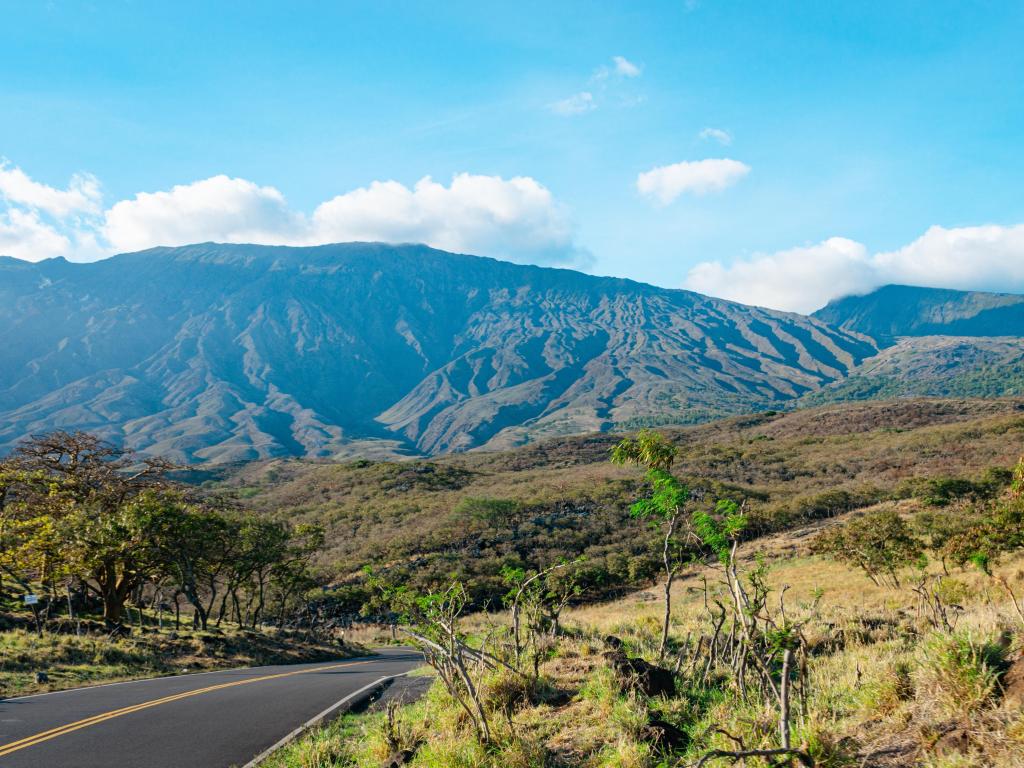 Is driving on the Road to Hana challenging?
The journey along the Road to Hana offers breathtaking views and it can be difficult to keep your eyes focused on the road ahead. The route features some impressive cliffs, in particular around Wailua Falls.
Although some of the route has guardrails, there are some quite steep sections without, which can be off-putting to both nervous drivers and passengers alike. Check out our comprehensive guide on whether the Road to Hana is dangerous if you are worried about the drive.
Due to the narrowness of the road, overtaking is challenging. Whenever possible, it's recommended to use designated passing areas to pull over and allow other vehicles to pass.
However, these pullouts are often small and can accommodate only one or two cars at a time. It pays to take extra care and drive with patience when on the road.
With no street lights along the route, it is safer to drive during daylight, and always stick to the signed speed limits.
What to expect while driving on the Road to Hana
The Road to Hana is the perfect way to explore the Island of Maui and its stunning natural beauty, which is on show all along the route. Here are some of the things you can expect to encounter that will help when planning your visit.
The Road to Hana has one lane in each direction for most of the route, although this often reduces to one lane, especially when crossing narrow bridges. There are passing places and they are often signposted so it's possible to pull over and let traffic pass.
The speed limit varies between 20-30 MPH so you can enjoy the views as you drive. This can reduce to 15 MPH on some of the sharp bends and drops to 10 MPH when crossing some of the single-lane bridges.
The road is paved throughout and generally in good condition, although there are a few potholes in places, and some of the road markings have faded so it is important to stay focused on the road ahead.
For information on any road closures or works that may affect your journey, check out the latest updates here.
Alternatives to driving yourself on the Road to Hana
If you want to experience the Road to Hana but don't want to take the wheel yourself, then there are other options available. As it is such a popular attraction, there are several guided tours available, with Road to Hana Tours, Dynamic Tour Maui, Hana and Beyond, and Hana Tours of Maui all offering this service.
Taking a guided tour allows you to sit back and relax and enjoy the views leaving the driving to someone else. In the company of a knowledgeable guide, you'll discover many interesting facts about the area and enjoy stops at all the major attractions.
There are also shuttle services available, with experienced local drivers familiar with the road and conditions, allowing you to sit back and enjoy the glorious scenery.
If you prefer to take to two wheels, you can hire a bike and take a guided cycling tour, where you can pedal along at your own pace and witness more of the island than you would do from a car.
Benefits of driving on the Road to Hana yourself
Whilst parts of the route aren't for the fainthearted, the drive along the Road to Hana is an unforgettable experience. Driving sensibly and safely will ensure an enjoyable trip and here are some of the best reasons for driving the route yourself:
Flexibility - to stop at all the attractions or as little as you want - when you drive yourself, you're in control. You can go at your own speed, stop wherever you feel like it, take detours, or chill at the places that really catch your attention. It's all about customizing the trip to your liking and making it a unique adventure just for you.
Scenery - The Road to Hana is famous for its mind-blowing natural beauty. Driving it yourself lets you soak up the jaw-dropping sights, majestic cliffs, lush rainforests, epic waterfalls, and pristine beaches. You can take your time at the best viewpoints, and take away some incredible memories.
Adventure - This road is no ordinary drive. It's got amazing twists, turns, and narrow parts that fuel the excitement. You'll be cruising along the coast, crossing one-lane bridges, and weaving through lush greenery.
Hidden Treasures - Going solo means you can discover secret spots and hidden gems along the way. There's more to uncover than just the popular attractions, with secluded beaches, hidden waterfalls, and charming little towns that most people miss. Being able to stop and explore off the beaten path is where the real magic happens.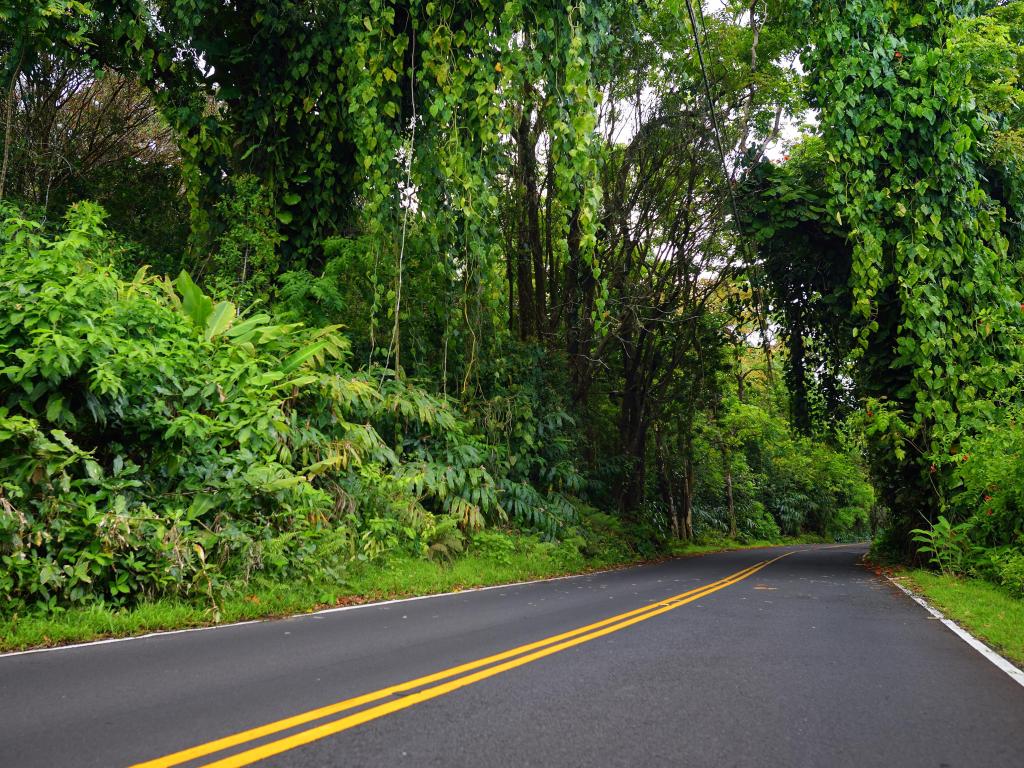 How long does it take to drive on the Road to Hana yourself?
With many attractions and sights to see along the route, then you could spend several driving the Road to Hana and exploring its beautiful surroundings. If you want to drive the route in one go, then it can be completed in around 2 hours and 45 minutes.
This is why it is a fantastic experience to drive on the Road to Hana. You will get to admire as many scenic stops as you'd like at your own pace if you choose to do this drive yourself.
Our table below shows some of the best attractions the route offers and whereabouts along the journey they lie in relation to Kahului in case you are planning to drive on the Road to Hana yourself.
Table showing the distance and travel times of popular attractions from Kahului on Road to Hana
Stop / Via Point
Distance
Time
Baldwin Beach Park


Loop

7 miles
10 minutes
Ho'okipa Beach Park
10 miles
16 minutes
Twin Falls Maui Waterfall
20 miles
30 minutes
Waikamoi Nature Trailhead
25 miles
50 minutes
Garden of Eden Arboretum
30 miles
1 hour
Keanae Lookout
35 miles
1 hour 15 minutes
Upper Waikani Falls
35 miles
1 hour 20 minutes
Makapipi Falls
42 miles
1 hour 30 minutes
Hana Gold Cacao Plantation
50 miles
1 hour 55 minutes
Waiʻanapanapa State Park
50 miles
2 hours
Hana
50 miles
2 hours 5 minutes
Hamoa Beach
55 miles
2 hours 10 minutes
Wailua Falls
60 miles
2 hours 25 minutes
Kipahulu
65 miles
2 hours 40 minutes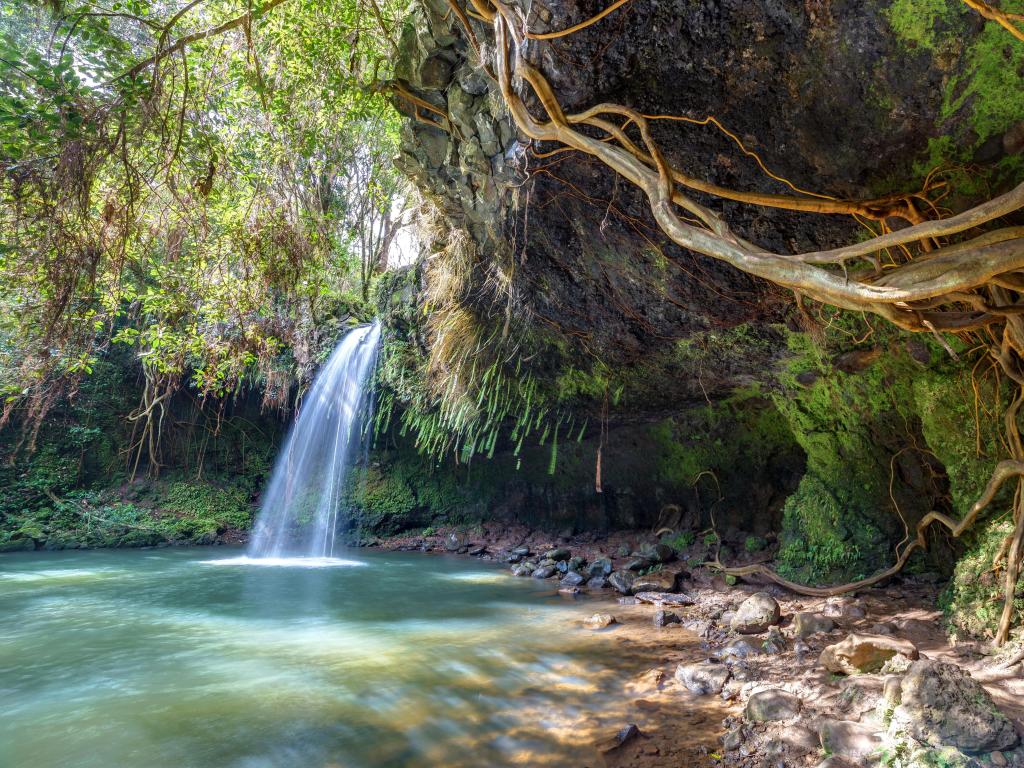 Things to know that can impact your drive time on the Road to Hana
The Road to Hana offers numerous twists and turns, making it an enjoyable experience for those who enjoy a driving challenge. The route becomes particularly twisty after Jungle Zipline Maui-HI.
It's important to remember that the road narrows to one lane when you come across bridges along the drive. Keep an eye out for Yield signs along the way and be courteous to oncoming drivers.
While visiting popular attractions, it's crucial to remain vigilant and watch out for pedestrians along the way as they may stray into the road whilst admiring the views.
Paia is a hotspot for traffic, and you can expect increased congestion around Hana as well. It's advisable to be prepared for heavy traffic anytime after 7am.
Considering the tropical location, it's worth noting that storms can occur on the island. Winter is the rainiest season, between November to March, so be mindful of the weather conditions during your visit.
Things to know about driving on the Road to Hana yourself
The Road to Hana is filled with many natural attractions and there are plenty of sights to behold along the way, and here are a few things to bear in mind when making the trip.
Be sure to plan ahead and prioritize specific stops in advance, although it's always good to be spontaneous. There are numerous waterfalls that are inviting swimming spots, and captivating beaches, that can easily occupy a few hours.
To make the most of your experience, consider booking a hotel in Hana. This will allow you to dedicate two days to exploring the road, with the return journey providing an opportunity to spend additional time at various attractions.
The 64-mile route has over 600 hairpin bends and 59 bridges, so it is best to start early to experience as much along the route as possible.
Fill up with gas before setting off as gas stations are limited along the way. Stock up with snacks and drinks for the journey.