Is there a Bridge to Hawaii?
Hawaii is an amazing state full of rich tropical landscapes, ancient and thriving culture, and friendly aloha spirit. The state is made up of a long chain of islands about 2000 miles southwest of California.
Although Hawaii is a US state, there's no bridge to connects the islands to the mainland. The only way to get there is by flying or on a cruise ship. Some experts choose to travel on their own sailboats and sail from the West Coast of the United States.
As you see, there are plenty of other convenient ways to get to Hawaii, even though there isn't a bridge. Continue on below to learn more about the best ways to get to Hawaii, how much it costs to travel there, things to do once you arrive, and much more.
Is there a bridge to Hawaii?
Hawaii is an American state located in the middle of the Pacific Ocean. The Hawaiian Islands are a chain of 8 islands and are about 2000 miles southwest of the US coast of California. The largest island is called Hawai'i and is the farthest island south and east in the chain and therefore the closest to the US coast.
Even though the main island is the closest, it's still way too far away for a bridge to link it to the mainland or even to the other Hawaiian Islands. There are, however, plenty of other ways to reach the islands from mainland USA.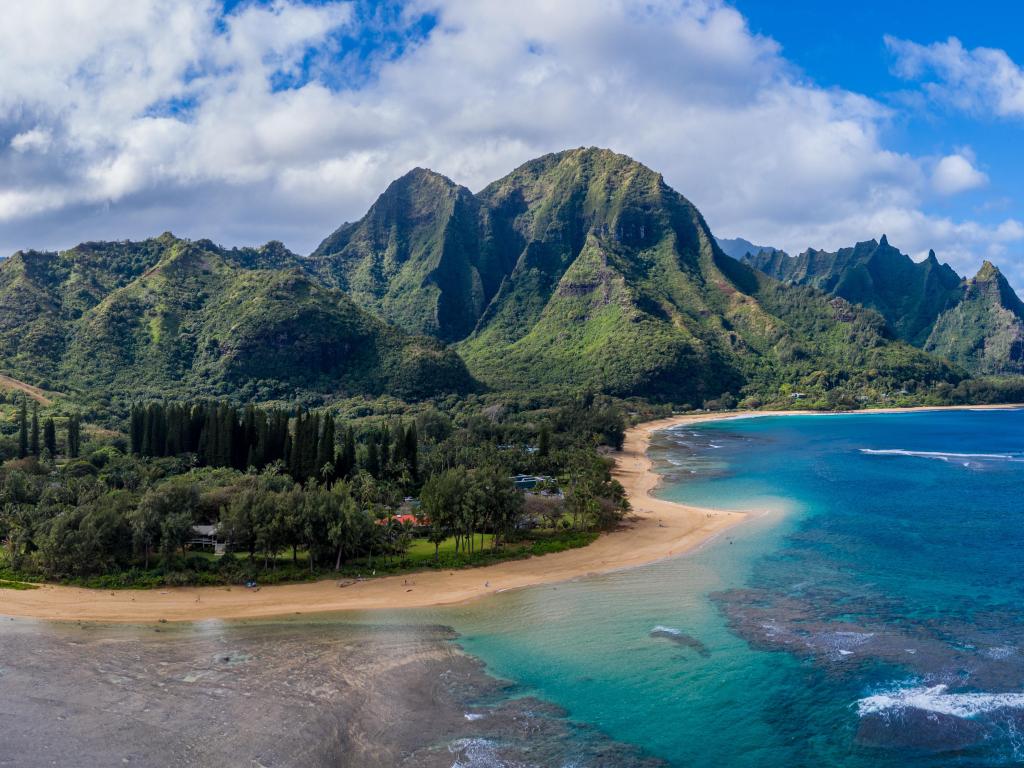 How to reach Hawaii from mainland America
It's easy to reach the Hawaiian Islands from anywhere in the world, especially the mainland United States. You can either take a flight or a cruise ship that will take you across the mighty Pacific Ocean to the islands.
Most flights and cruise ships bring you to the island of Oahu, where the largest city, Honolulu is located. Honolulu is a large modern city with plenty of restaurants, bars, parks, museums, and other incredible sights.
From Oahu, you can rent a car to drive around the island or fly to the other islands to explore. Once you arrive, you can rent a car and drive around to experience all the islands have to offer.
How long does it take to reach Hawaii from mainland America?
Most flights fly directly from American West Coast cities on any major airline. There are also direct flights from other major airports, including Houston, Atlanta, Dallas, and Chicago. A flight from a West Coast city such as Los Angeles or San Francisco will take about 5 to 6 hours.
Cruise ships operate trans-Pacific, departing from cities on the West Coast of the USA and Canada. Norwegian Cruise ships depart Vancouver, head through Alaska (Juneau and Ketchikan), and then to the Hawaii islands of Kauai and Maui. This amazing journey takes 16 days and ends in Honolulu, where you can fly back.
The Royal Caribbean is another luxury cruise ship. It takes 8-10 nights, yet some longer options are available as well. It also departs from Vancouver, BC.
Finally, there's Princess Cruise Lines. This American cruise line sails round trip from and to Los Angeles, San Francisco, Seattle, or Vancouver. The journey on this cruise line takes around 15-16 days.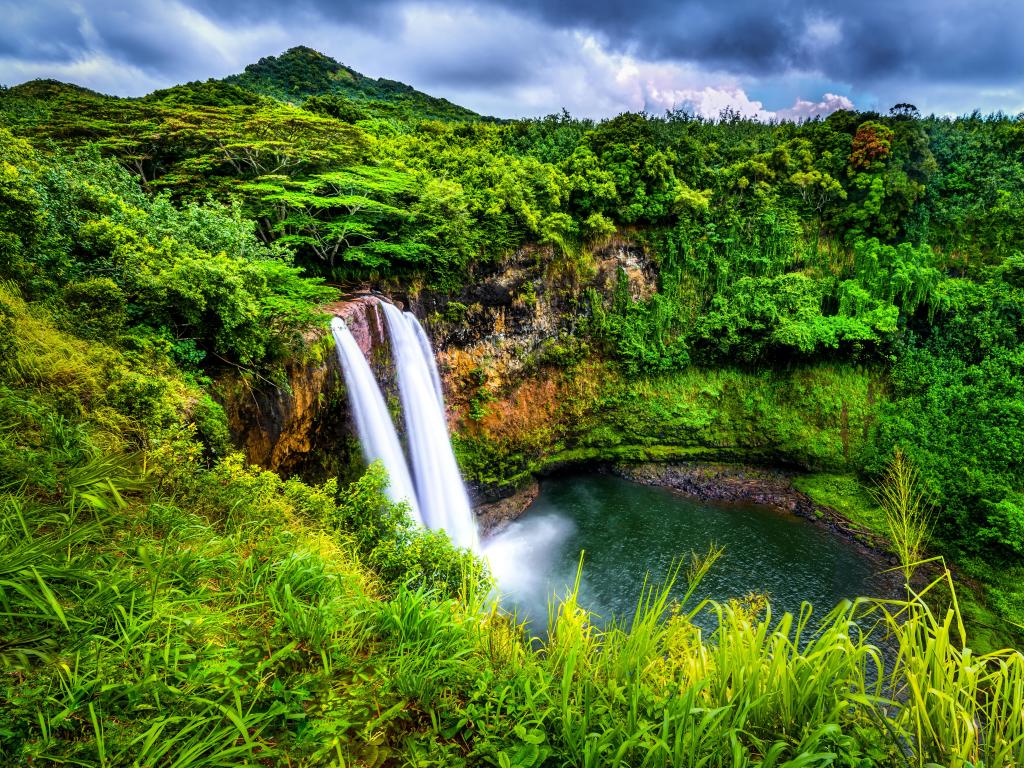 How much does it cost to travel to Hawaii?
Fortunately, Hawaii isn't a far destination for many travelers in the United States. There are plenty of cruises and flights that go there frequently.
As fun as cruises are, flying is by far the cheapest option and takes the least amount of time. The airline you use will depend on where you are traveling from.
Hawaiian Airlines is a good place to look for tickets as they have an enormous network that connects the mainland to the islands and the islands to each other. Check out their destinations list on their website for up-to-date information.
Flight prices change dramatically. The time you book and fly on, the dates, and how far in advance you book are just a few of the many things that affect ticket prices.
Round-trip flights from LA tend to be about $340 on Hawaiian Airlines for a good deal and up to $800, depending on duration and season.
Cruises depend on the duration and which line and size of the ship. There are many one-way cruises that start from $640. Round trip cruises on many lines start at $1,000. Additional fees for port taxes will apply as well, making this option much more expensive.
Where should you choose as your destination in Hawaii?
There are eight main islands in the Hawaiian Island archipelago, so choosing which one to visit depends on what you want to see the most. Regardless, you're in for the vacation of a lifetime.
Most people choose to visit Oahu or the Big Island. Oahu is home to Honolulu and has plenty of natural wonders. The Big Island is famous for its volcanic activity and adventurous activities.
Maui and Kaui are also very popular destinations. Kauai is known for its jungles and incredible beaches, which are full of famous wildlife hikes and experiences.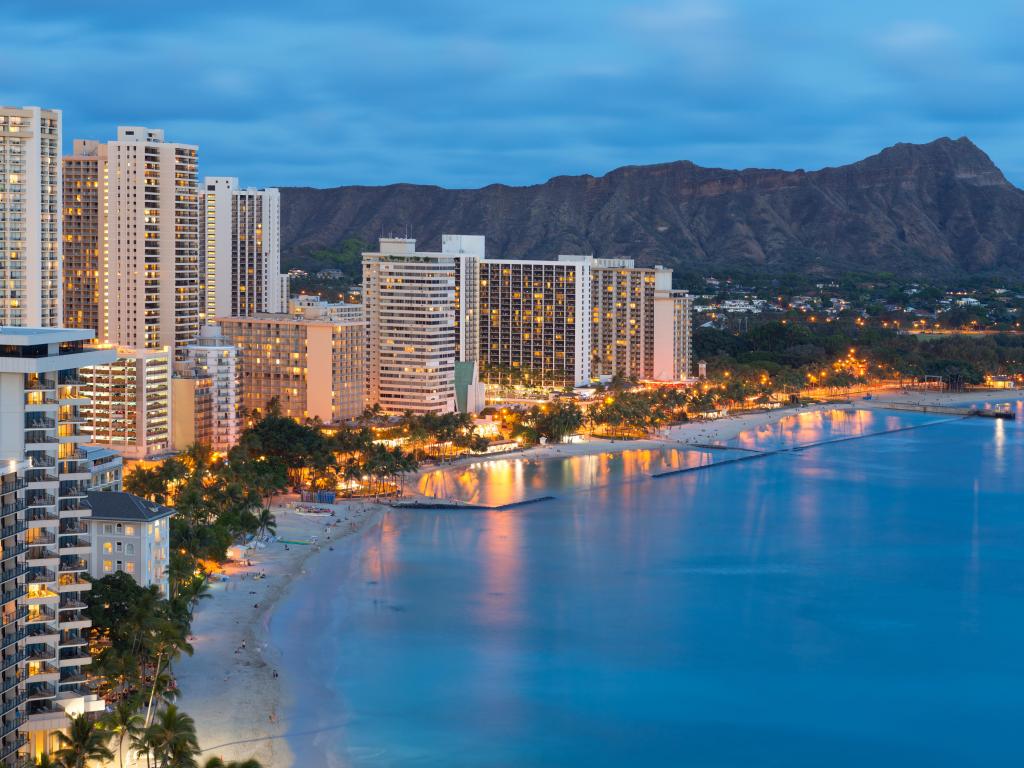 Things you need to know about traveling to Hawaii
Flights and cruises can increase prices around holidays, and peak seasons which generally run around December-February. There are many visitors around this time, and it may be harder to find space at popular tourist locations.
As with any travel destination, always check the weather before planning your visit. Hawaii occasionally sees large tropical storms that may cause travel disruptions.
Best time to visit Hawaii
Hawaii is a wonderful year-round destination as the islands enjoy a warm tropical climate. Located in the tropics, Hawaii really experiences two seasons, a warm and wet summer from May to October and a dry and warm winter from October to April.
The Cheapest times would be shoulder seasons like fall and early spring. Summer sees an influx of tourists taking advantage of school holidays and winter sees a boom of people looking to escape the cold.
The most popular time of year is December-February when there is great warm weather, little rain, and fun holiday events. This is also the peak of the winter surf season, so pro surfers from around the world flock here to challenge themselves at the island's many famous surf breaks.
Things to see once you reach Hawaii
Hawaii is a popular destination and full of everything you could imagine in an island paradise, including cultural sights, beautiful beaches, and amazing food. Below are some of our top highlights to help you make the most out of your time in the Hawaiian Islands.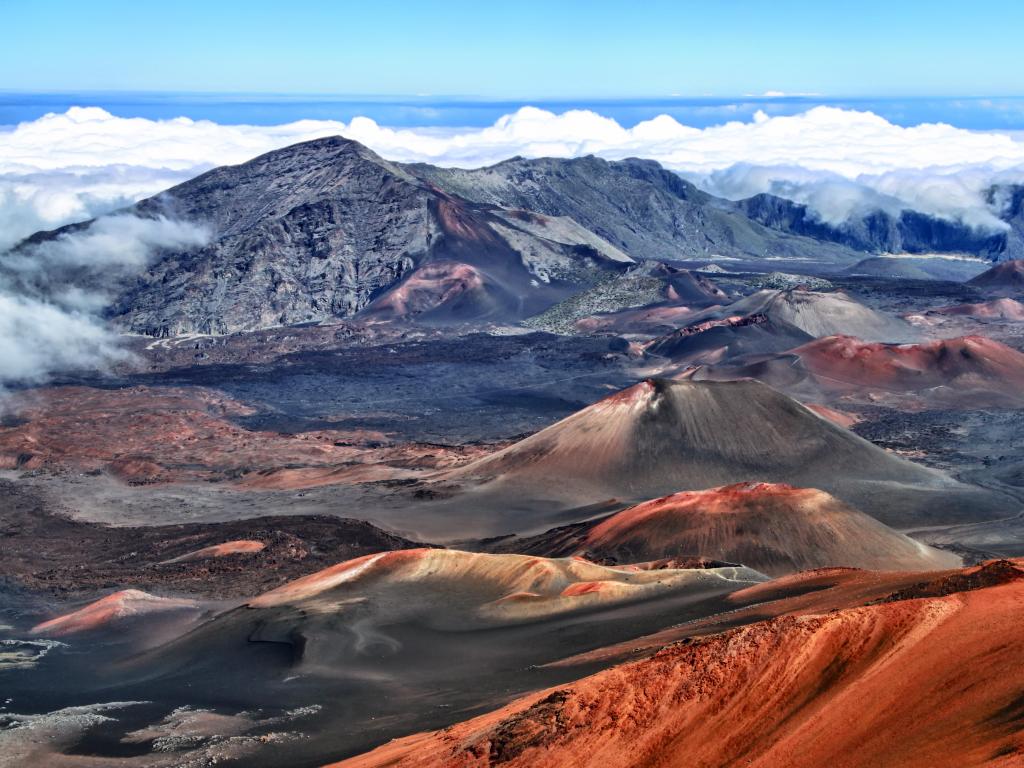 Explore Honolulu - The most populated island Oahu, has Hawaii's biggest city, Honolulu. Come enjoy the famous beaches, shopping, and aloha spirit in this urban paradise.
Hawaii Volcano National Park - This is the main national park of Hawaii and on the Big Island is home to active volcanoes and lava flows. You can visit the park by driving the scenic road and view safely from designated viewpoints and walking trails and book charter helicopter flights to see from above.
Snorkel or SCUBA - You can book trips from local dive shops that will take you to breath-taking underwater areas to swim with sea turtles, manta rays, fish, whales, and other sea life. A special trip is to book a night snorkel where you can see manta rays feeding up close.
Mauna Kea - On this volcano you can rent bikes to bike down this mountain side or celebrate at a star party at the sacred site with observatory telescopes.
Scenic drive through Waipi'o Valley - This valley is the most scenic drive on the big island, with lush green mountain sides and colorful tropical plants and waterfalls at every turn. From the top of Muliwai Trail you can view the bright blue ocean and cliff sides.
Honaunau National Historical Park - Also called Puʻuhonua o Hōnaunau, this park honors the indigenous people of Hawaii. This is a Hawaiian sacred ceremonial site and place of refuge. You can learn about the history and culture here.