How long does it take to drive around Oahu?
Like a string of pearls adrift in the Pacific Ocean, Hawaii is synonymous with tropical beauty and allure. Oahu (spelled O'ahu in Hawaiian) is the third largest island in Hawaii. This keeps the island true to its name, which means "The Gathering Place" and we think there's plenty to keep the avid traveler busy around Oahu's hidden oases.
The 110-mile loop following the scenic Kamehameha Highway on Oahu will take 3 hours and 30 minutes to drive. Some breathtaking stops along the way include Diamond Head State Monument, Hanauma Bay Nature Preserve, Kailua, Kualoa Ranch, and Waimea Bay.
To help you make the most of your trip, we've rooted out some of Oahu's best-kept secrets and arranged them into a truly unforgettable road trip around the island. Read on below to find out where to stop, the best way to get there, and how long it will take to drive around Oahu.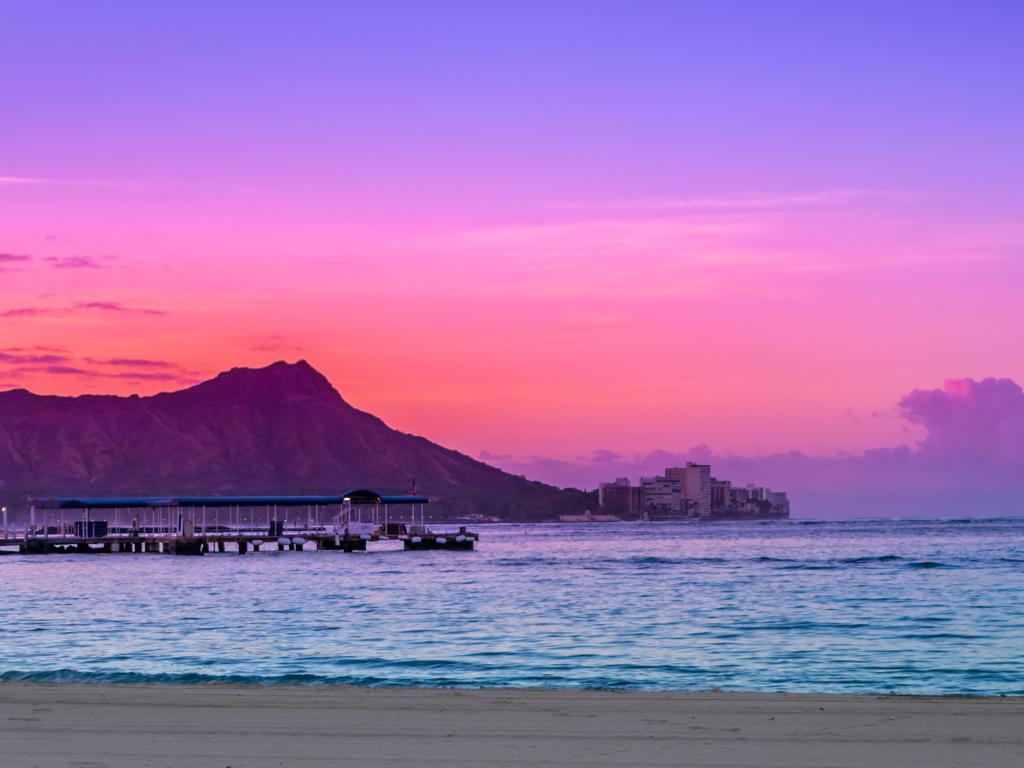 Time to drive around Oahu
Comparison of the driving times around Oahu
Route
Distance
Driving Time
The Eastern Loop


via Highway 73 & Kamehameha Highway

110 miles
3 hours 30 minutes
The West Coast Drive


via Highway 93

40 miles
1 hour
It would take roughly 3 hours and 30 minutes to drive the 110-mile loop around the eastern half of the island (the "Eastern Loop") without stopping. Depending on how long you wish to ride the waves and wander tropical-scented trails along the way, this trip could also be expanded.
There isn't any road connectivity along Oahu's northwestern Ka'ena Point, between Keawaula Beach and Ke'ena Point Trail. But if you're following the Eastern Loop, you can make a slight detour along the north shore from Waialua to reach the Ka'ena trailhead.
For a different experience of Oahu, you could also make the 40-mile drive north from Honolulu along the West Coast to the other end of the chevron-shaped coastal trail that goes out to Ka'ena Point.
We refer to this option as the "West Coast Drive" for the purposes of this guide. The West Coast Drive drive should only take an hour or so, making it an easy day trip from Honolulu.
Round trip route around Oahu following the Eastern Loop
Even though this is an easy drive to do in a day, why rush through paradise? To really soak up the sun and get your fill of exploration, we suggest taking your time and making this a 2-3 night trip.
The Hawaiian islands are particularly famous for stunning sunrises and sunsets, and the east coast is the perfect place to watch the sun emerge from the ocean.
Most of the traffic along this route you'll find as you leave and approach Honolulu and Waikiki, and that traffic can be intense. There are hardly any times when you won't hit traffic, though commute times are the worst.
Heavy traffic can turn a 10-minute drive into a 45-minute one, so be sure to take it into account when planning your trip and try to come back to Honolulu in the middle of the day or later in the evening.
Best round trip route around Oahu
It makes the most sense to do the Eastern Loop Route in a counterclockwise direction. Since the island is small and there are relatively few roads, the route is fairly simple. The table below gives the distance and drive times for our favorite stops on the ultimate round trip route around Oahu.
Distances and driving time around Oahu to popular cities/landmarks from Honolulu

| Destination City / Landmark | Distance / Driving Time from Starting Point | Distance / Time from Previous Stop |
| --- | --- | --- |
| Honolulu | 0 miles | Starting Point |
| Waikiki | 4 miles / 10 minutes | 4 miles / 10 minutes |
| Hanauma Bay Nature Preserve | 14 miles / 30 minutes | 10 miles / 20 minutes |
| Makapu'u | 19 miles / 50 minutes | 5 miles / 10 minutes |
| Kailua Beach | 30 miles / 1 hour 10 minutes | 11 miles / 20 minutes |
| Kualoa | 45 miles / 1 hour 50 minutes | 15 miles / 30 minutes |
| Kahuku | 60 miles / 2 hours 10 minutes | 15 miles / 20 minutes |
| Waialua | 75 miles / 2 hours 40 minutes | 15 miles / 30 minutes |
| Wahiawā | 85 miles / 3 hours | 10 miles / 20 minutes |
Driving around Oahu from Honolulu
Starting in Honolulu, drive south to Waikiki, then follow the coast along Hawai'i Highway 72 to Hanauma Bay and Makapu'u Point.
From the easternmost point on Oahu, drive north along the eastern coast to Kailua Beach, then take Highway 83, the Kamehameha Highway all the way north to Kahuku and Haleiwa.
You'll find that this Highway sometimes experiences ocean spray. It passes by some truly phenomenal beaches and inland trails that lead to waterfalls and scenic viewpoints.
Once you've enjoyed the north shore around Haleiwa, take the inland Highway 803, south through Wahiawā, where there's a wonderful botanical garden that's worth a visit. Finally, take Interstates H-2 and H-201 through Waipio back to Honolulu from Wahiawā.
Driving on Oahu on the Western Shore
Leave Honolulu on H-1 and head towards Aiea, where you can make a detour to Pearl Harbor and visit its historic museums and memorials. Continue on the interstate to Pearl City and towards Middle Loch.
You will soon reach the Western Coast on HI-93, which will follow the shore of the Pacific Ocean through Nanakuli Beach Park, Maili Pillbox Trail, Waianae and Makua Cave before taking you to Ka'ena Point State Park.
After hiking on the Ka'eana Point Trail on the northernmost point of Oahu, head back south on the same highway to return to Honolulu.
Best places to stop on a drive around Oahu
Even though it is a pretty short and straightforward drive around Oahu, the Eastern Loop is dotted with unforgettable sights, experiences, tastes and attractions. Starting from Honolulu, you will want to take your time as you explore the island's popular spots as well as the hidden gems.
To take the beauty of Oahu in fully, you will want to make a stop every 10 miles to explore the many sites, beaches and landmarks you will drive past.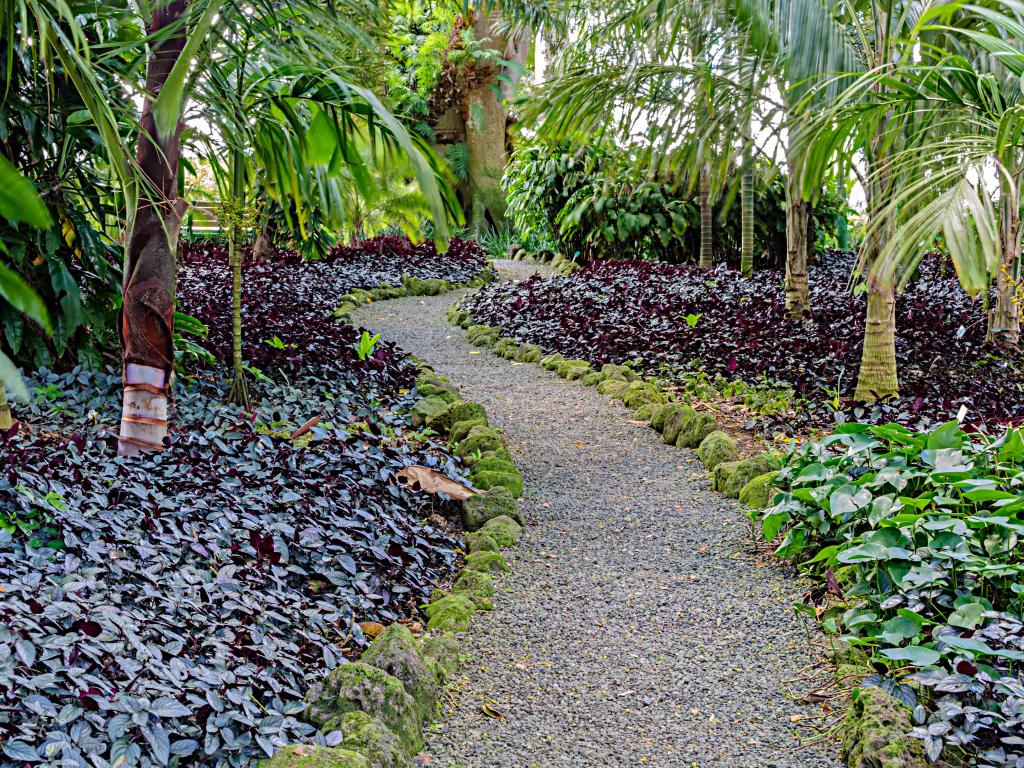 If you are short on time or wish to make fewer stops, our top recommendations as to where to stop are Hanauma Bay, Kailua Beach Park, Crouching Lion Hike, Kualoa Ranch and the Secret Island as well as Wahiawā Botanical Garden.
However, we recommend stopping as often as you can to appreciate the stunning scenery and unique attractions on Oahu. You are in luck if you'd like to extend your trip as there is so much to do and see on the way.
Read on below to find out all the amazing stops you can make and places you can stay overnight so that you can recharge and continue your adventure the next day!
From Honolulu to Kailua Beach: taking in the scenery of the Kailua Bay
The highest density of stops on this trip is along the southeastern portion of Oahu. The Diamond Head State Monument will give you a stunning view of Waikiki and is also a place with military history. Be sure to make a parking and entry reservation in advance if you're not a Hawai'ian resident.
Ten miles from there, you'll come to the Hanauma Bay Nature Preserve where you'll find the island's highest density of marine life, making it a great place for snorkeling. There are also a few lookouts along two sides of the forested peninsula north of the bay.
Another five miles along Highway 72 takes you to the popular trail to the Makapu'u Lighthouse. From here, you can admire the round little lighthouse up close and glance back at the rocky cliffs of the easternmost point of Oahu. Be sure to stop by Makapu'u Beach before you leave.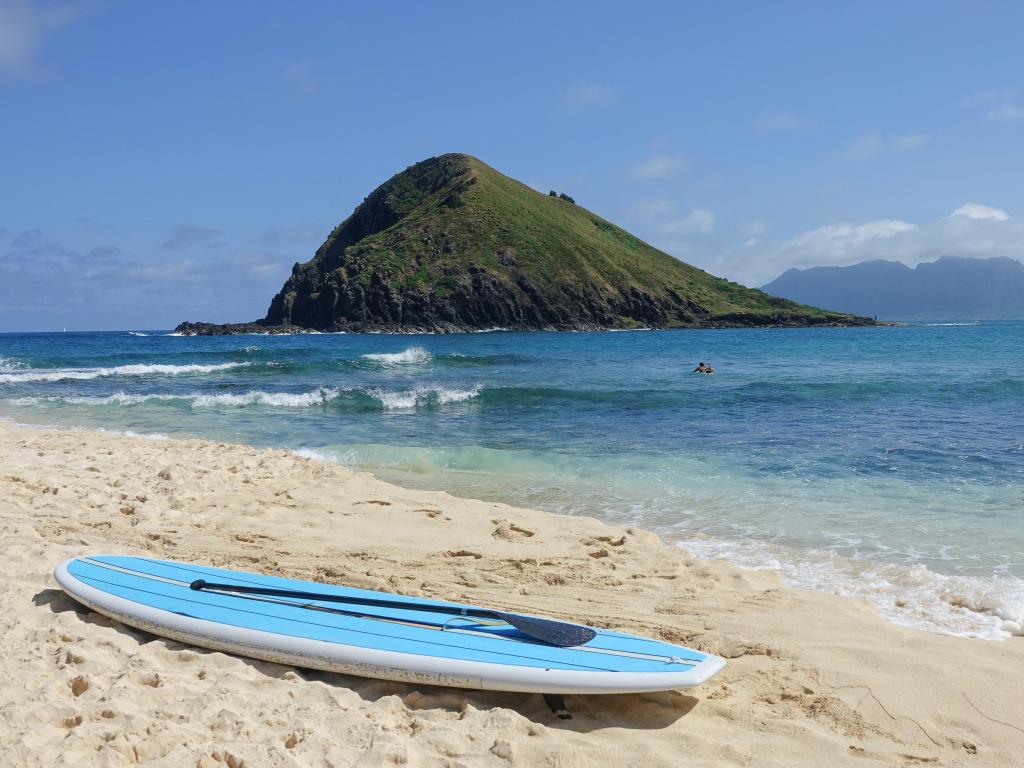 Continue along Highway 72, and if you have the time, Waimānalo and Kailua have fantastic sandy beaches with offshore reefs that are also great for snorkeling.
Kailua Beach is famous for windsurfing and in the town, you'll find the scenic Lanikai Pillbox hike leading to two graffiti-covered bunkers overlooking the ocean. This would also be a great place to grab a traditional rice plate or an amazingly fresh poke bowl for an afternoon meal.
From Kahalu'u to Ahupuaʻa ʻO Kahana State Park: driving on the Kamehameha Highway
Shortly after you hop on the beautiful Kamehameha Highway, you'll come to the ocean-side hamlet of Kahalu'u, which would make a great overnight stop. Located near countless beaches, botanical gardens, and trails, there are several adventures a 5–10-minute drive from here.
If you decide to spend the night here, a few places can match Paradise Bay Resort. This aptly named hotel, with rooms directly on the water, looking over the bay and steep ridged hills on the other side will remind you every moment of your heavenly surroundings. Remember to watch the sunrise reflecting over the bay with a delicious cup of Kona coffee in hand.
Just a few miles north of Kahalu'u, you'll come to eastern Oahu's most scenic and sought-after location, Kualoa. There's a largely undeveloped beach here, the Secret Island, and in the dramatic crested hills, you'll find Kualoa Ranch, which has been the filming location of dozens of Hollywood films and is open for tours when filming isn't in session.
Continuing along the Kamehameha Highway, where you can opt to stop and hike at the Ahupuaʻa ʻO Kahana State Park or Crouching Lion Hike with a lookout over Kahana Bay.
From the north coast back to Honolulu: a scenic stop in Waialua
Once you reach the north coast, the biggest attractions are clustered around Waimea, 8 miles before you get to Waialua. Waimea Bay and Valley are filled with tropical plants and wildlife. Here you can find a gorgeous trail through the jungle to Waimea Waterfall with a great pool for swimming at its base.
The continuous sandy beaches of the north are home to more laid-back communities with relaxed vibes, more like the kind you'd expect to find on Kauai.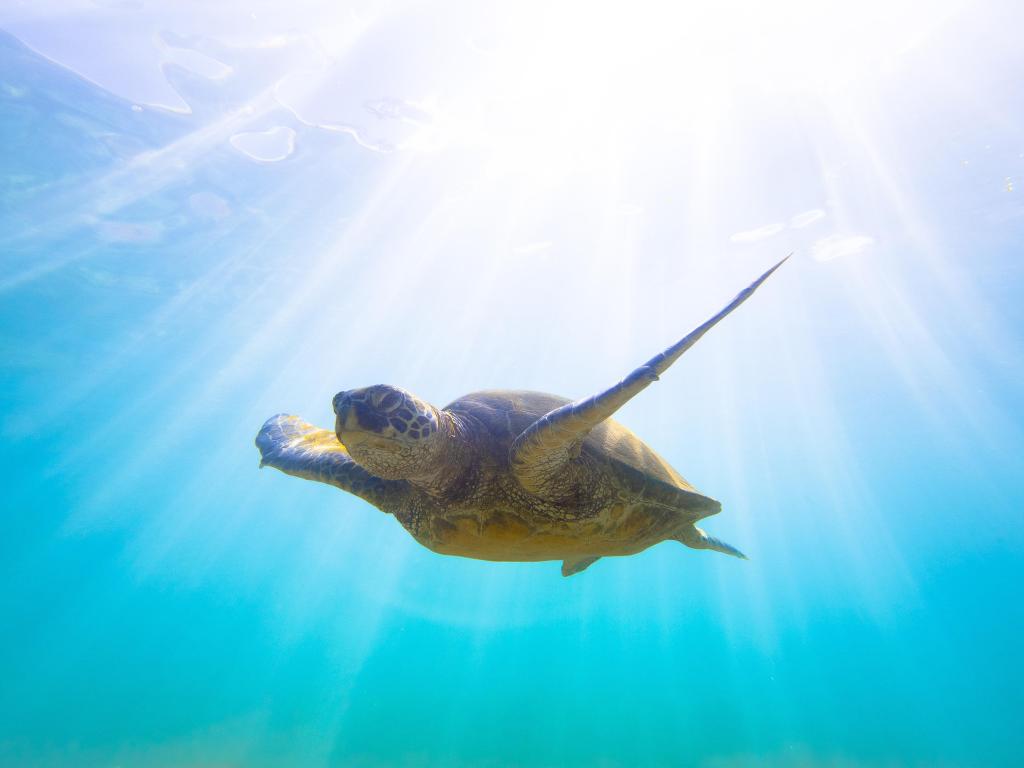 If you have several nights to complete this trip, spend another night in the north, at Waialua. There aren't any major hotels around here, but there are some superb vacation rentals right on the beach Like the colorful bungalows at Mokulē'ia Beach Houses at Owen's Retreat.
These oceanfront huts maximize your exposure to the north shore's sandy beaches where monk seals and sea turtles roam, both of which you can spot from your window.
Less than a mile from here you'll find the Keālia Trail and a little further on, the Ka'ena Point Trailhead. With this stop included, it would be best to set aside three days and two nights for this trip altogether.
On the last stretch of road back to Honolulu, before you get on Interstate H-2, you can visit the Wahiawā Botanical Gardens. Set back in a verdant valley, here you can learn more about all the eye-catching trees and flowers you've been seeing around the island.
Things to know that can impact your driving time
Given that the time it takes to appreciate the stunning views from an overlook versus riding the waves on your surf can vary tremendously, all the stops given above could add anywhere from 2 hours to 10 hours to the total travel time on this trip.
While all Hawaiian beaches are open to the public, parking along private roads can be contentious and can even lead to your car being towed. Look for designated lots near state parks and public roads without prohibitive signage. Visit popular beaches on weekdays to avoid the weekend crowds from Honolulu and Waikiki.
As we said, traffic around the urban centers will add the most to your travel time as you leave and come back to Honolulu. Interstate Highways 1 and 201 around Honolulu have some of the densest traffic on the island. Coming from the north, be sure to approach Honolulu outside of the peak commute hours in the morning.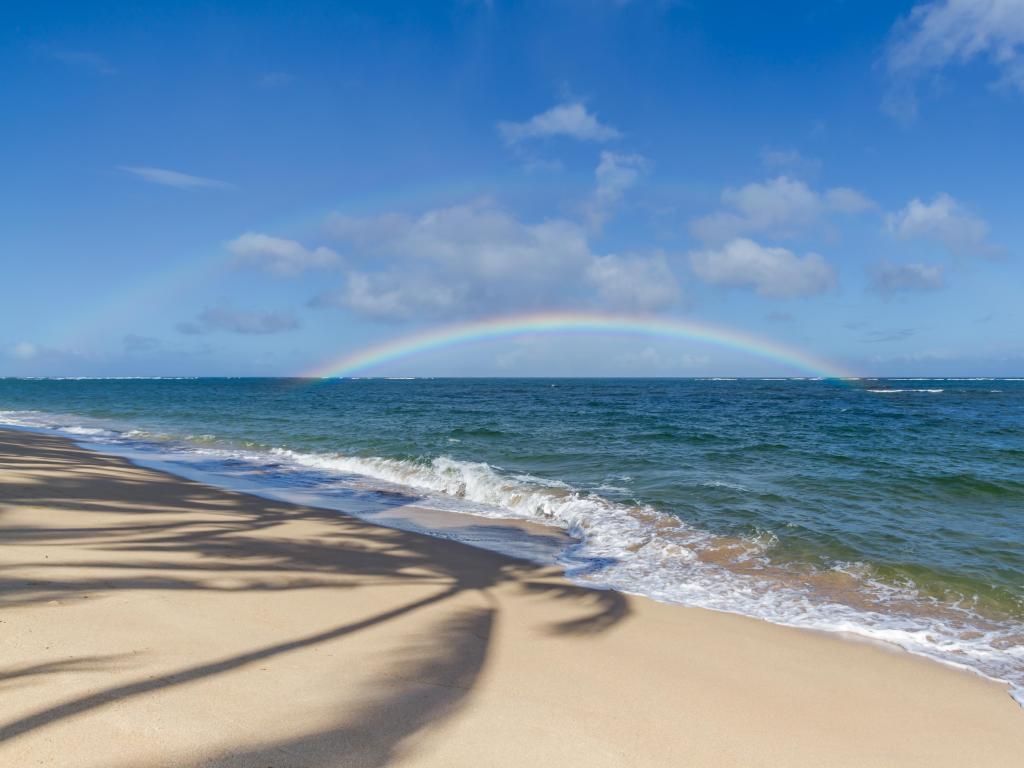 While you won't find much traffic on the country and coastal roads, an accident can lead to huge backups and long delays. Even when there isn't traffic, the speed limit on rural roads ranges from 25 mph to 45 mph, so you'll be taking it easy in any case.
Given that this is an island in the middle of the Pacific Ocean, storms and ocean surges can also affect access to the coastal roads. See the state website for updates regarding road conditions and closures as you're planning.
Finally, there is the temptation of tasty food trucks along the way south of Honolulu. A stop to sample some delicious surf and turf, shrimp tacos, and a Hawai'ian take on doughnuts might add some minutes to the route.
As for the best time to visit Oahu, try to avoid the peak school holidays like winter break, spring break, and summer vacation. Book any lodgings on the east or north shore very far in advance, as the choices are limited in these remote, and breathtaking, areas of Oahu.