Can you Drive to Monomoy Island?
Monomoy Island is an 8-mile-long sandy island off Cape Cod in Massachusetts, located to the southwest of the mainland from Chatham. Due to tides and shifting sands, this charming island, known for the adorable seals that visit it, occasionally connects to the mainland.
Monomoy Island, Massachusetts, is inaccessible by car, which is part of what makes it special. The most convenient ways to reach the island, home to Monomoy National Wildlife Refuge, is via water shuttle and by taking an organized seal-watching tour.
Even though you cannot drive to Monomoy Island, read on to find out about how to reach it, our travel tips, the best time to visit and things to do and see once you reach Monomoy Island.
Can you drive to Monomoy Island?
You cannot drive to Monomoy Island as it is inaccessible by car. If you are driving to Cape Cod and wish to visit the island, you will need to park your car in Chatham and travel via water shuttles or hop on a boat operated by one of the popular seal-watching tours.
Keep in mind that in order to park near Chatham Harbor, you might need to buy a Chatham Beach Pass.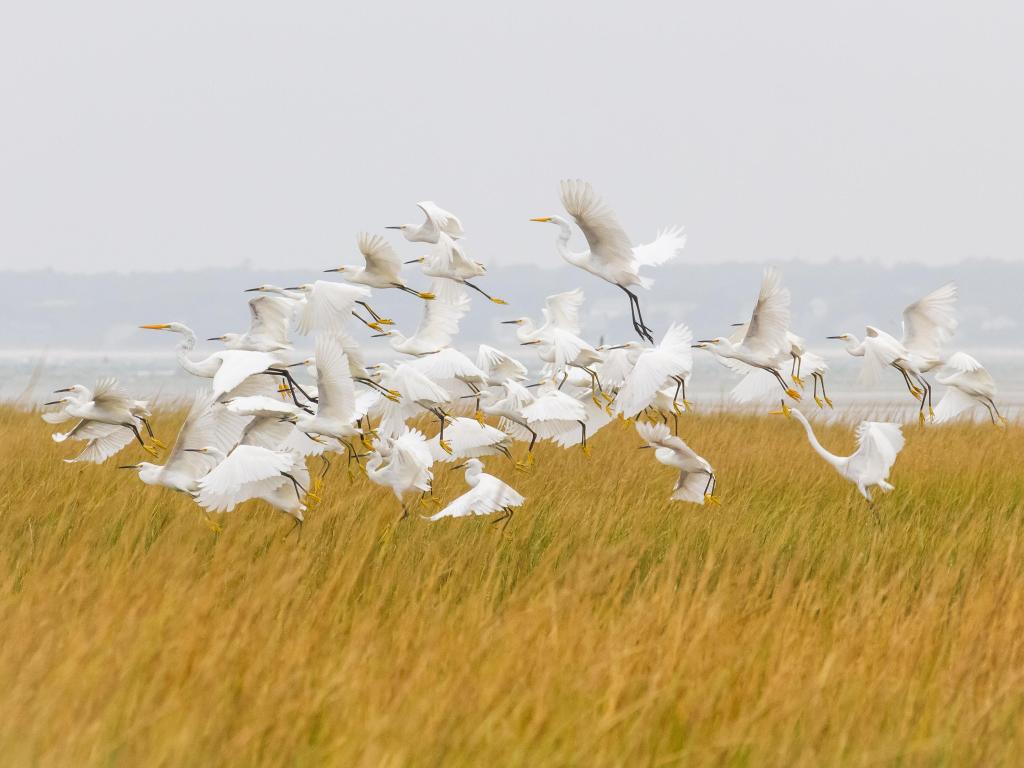 There is no bridge that connects the island to the mainland, and there are no ferry companies that travel from the mainland to Monomoy Island. The only travel option you will have to visit the island are chartered tours.
Monomoy Island Ferry organizes tours to the island from Chatham. Beachcomber Boat Tours gives tours of Pleasant Bay with customizable cruise options in the area.
As a third option, Outermost Adventures provide beach shuttles, seal-watching cruises, tours and fishing charters as Monomoy Island is also known for its fishing opportunities.
You can also opt for companies that hail from Harwich, such as Monomoy Island Excursions.
To book tickets, check these companies' websites for updated prices and how to contact them via phone to secure your booking as these are small companies and their operations are not as big as some ferry companies.
While not accessible by car, this beautiful island is still worth a visit. North Monomoy Island and South Monomoy Island are home to the beautiful Monomoy National Wildlife Refuge, which attracts tourists from all over the US with its fascinating seal and bird-watching opportunities, and to the historic Monomoy Lighthouse.
How to get to Monomoy Island from the mainland USA
Overview of the main ways you can get to Monomoy Island

| Departure Port | Mode | Operator |
| --- | --- | --- |
| Chatham | Chartered tour | Monomoy Island Ferry |
| Chatham | Chartered tour | Beachcomber Boat Tours |
| Chatham | Chartered tour and beach shuttle | Outermost Adventures |
| Harwich | Chartered tour | Monomoy Island Excursions |
*Check the operators' websites for prices and to learn how to reach them
The only way to get to Monomoy Island is via waterways, and you will need to travel to Chatham, located on the southeastern shores of Massachusetts to have access to these.
To get to Chatham from Provincetown, simply get on US-6 and follow this highway south through Cape Cod National Seashore dotted with beautiful beaches in the east and west.
Head towards Eastham and switch to MA-6A. You will reach Orleans and follow MA-28 all the way to Chatham.
If you are traveling from Boston, follow Interstate 93 (I-93) down south towards Braintree. From here on, driving on MA-3 will take you towards Cape Cod Bay. Get on to US-6 past Sandwich and head east to South Dennis. Queen Anne Road will take you past Hawksnest State Park and to Chatham.
Traveling to Chatham from Providence, Rhode Island is fairly straightforward. Simply follow I-195 past Wareham and merge with US-6 when you reach Sandwich. Following the same directions as driving from Boston past this point will get you directly to your destination in Chatham.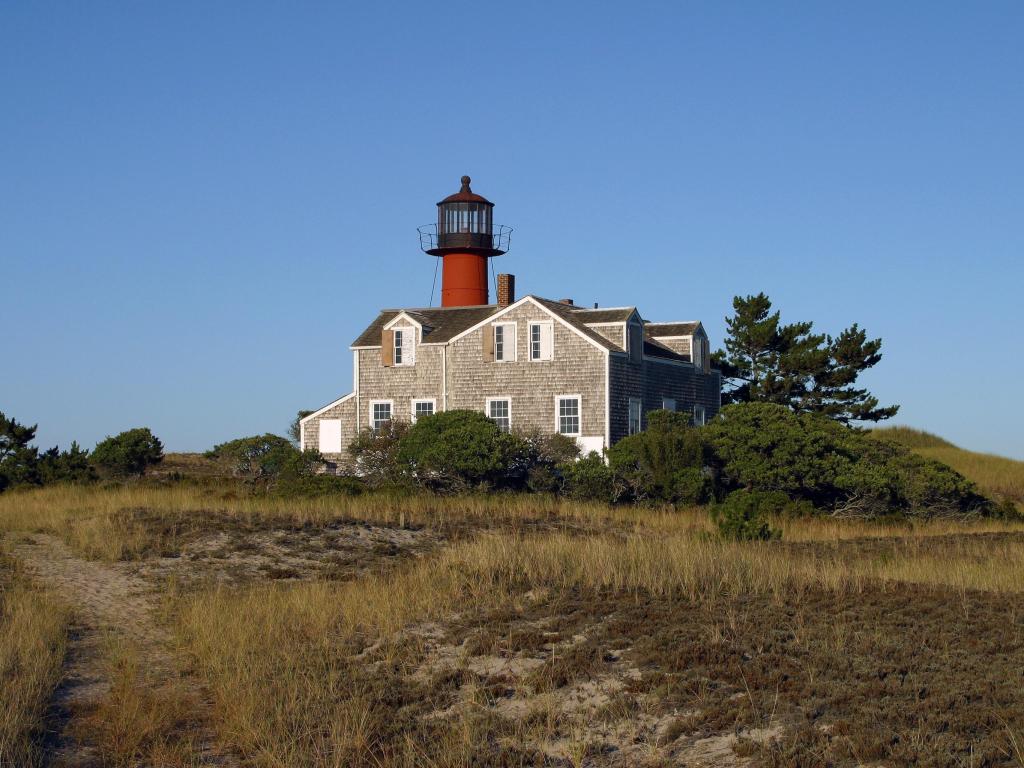 How long does it take to get to Monomoy Island?
The boat tours last about an hour to two hours, but this will depend on how extensive the cruise is. You will need to add your travel time from your point of origin to this to get an idea of how much of your day or vacation you should spare for this amazing excursion.
See the below table that gives an overview of how long it takes to drive to some of the main ports that can be used to travel to Monomoy Island.
Travel times to Chatham from major cities in the USA

| Starting Point | Distance | Travel Time |
| --- | --- | --- |
| Provincetown | 35 miles | 50 minutes |
| Providence | 90 miles | 1 hour 40 minutes |
| Boston | 90 miles | 1 hour 50 minutes |
| New York | 270 miles | 4 hour 40 minutes |
Which port should you arrive at on Monomoy Island?
Since the boat tours are chartered and customized according to the passengers' wishes and intentions (whether they want to go fishing on North Island or to see seal and birds will decide the route of the tour), the ports will differ from trip to trip.
Generally speaking, the shuttles and tour operators will travel from Chatham Lighthouse, North Beach, Morris Island to Monomoy Beach on North Monomoy Island and to the South Monomoy Island, which houses the beloved Monomoy Lighthouse.
Things you need to know about getting to Monomoy Island
Traveling to Monomoy Island can be a little tricky to plan, as shuttles and tour operators' schedules are subject to change. Always make sure you check up-to-date timetables before you travel. See our tips below to make sure that your visit is as smooth as possible.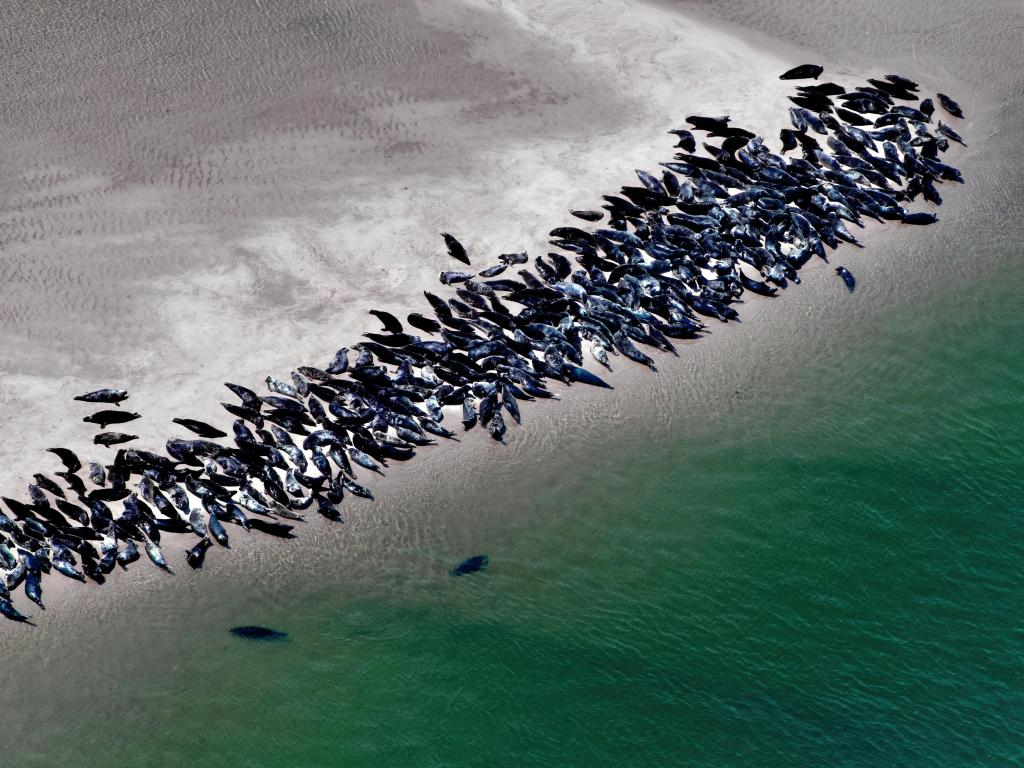 Here are our top tips when it comes to preparing for your trip to Monomoy Island:
The chartered tours do not usually run on a set schedule, so you will need to check their websites for the most up-to-date information.
You can park your car in several city parking lots in Chatham, but if you want to park near the harbor, you will need to purchase a Chatham Beach Pass.
If you plan on going fishing on North Monomoy Island, you may be required to carry a license. Check on the US Fish and Wildlife Service's website before traveling.
The tour companies are small and some of them might stop operating these routes due to a variety of reasons, while some other new companies might take their place. Do a thorough online search to find out which company caters to your needs the most.
You can only go on a day trip on Monomoy Island, meaning you cannot camp or stay overnight.
There are no facilities on the island, so pack your own food and be prepared for a rustic experience.
The island can get windy, so bring warm clothes if you don't travel there in summer and layers to protect yourself against possible rain.
Things to see once you reach Monomoy Island
While small, the North and South Monomoy Islands have quite a few things to do and see on a day trip. Read our top suggestions which make this island so special below.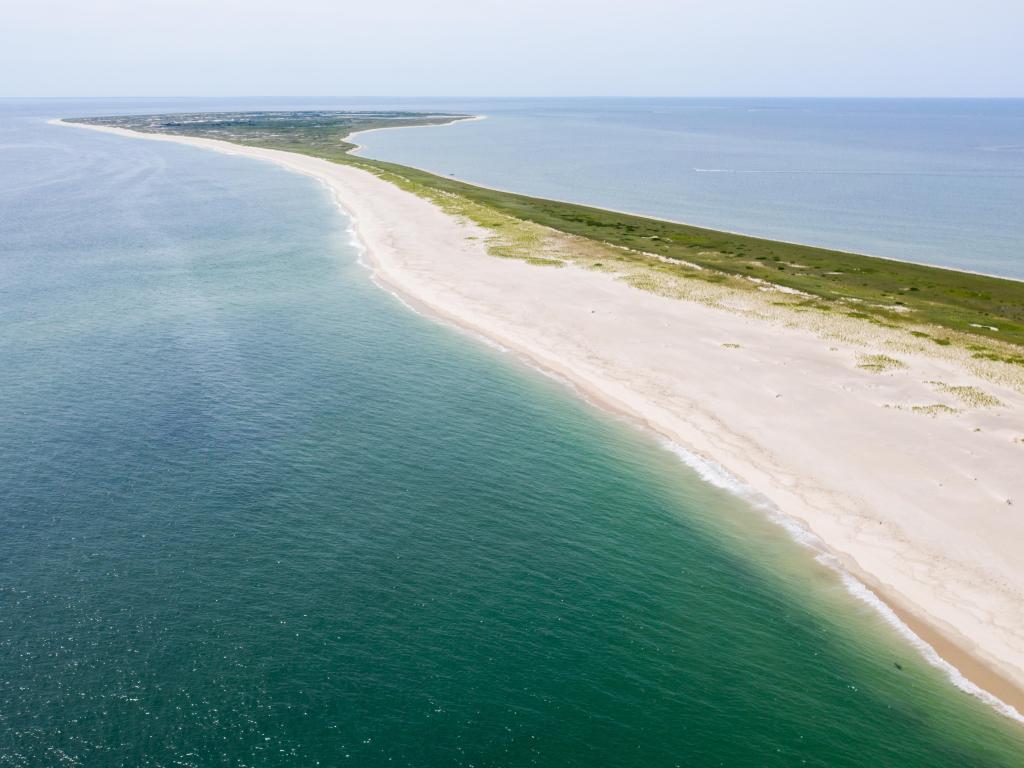 Dunes – Monomoy Island is famous for its sandy dunes. Walk around the island and its sandy dunes during your visit to take in this unusual landscape.
Monomoy Lighthouse – The only reminder that once people actually lived on Monomoy Island (home to a village of Wampanoag Native Americans even before the lighthouse was built). This picturesque lighthouse guided ships from 1828 to 1923.
Monomoy National Wildlife Refuge – This wildlife refuge protects the barrier island's fragile terrain and seas as well as its abundant wildlife.
Gray seals – Monomoy Island is famous for its cute gray seals! Have a chartered tour and meet these animals that became a symbol of the island.
Birdlife – If you like birdwatching, then you will be happy to hear that Monomoy Island welcomes many birds annually, and that the wildlife refuge is a birdwatching hotspot.
Even if you cannot drive to Monomoy Island, what makes this area special is that it is protected from pollutants and land vehicles, allowing the flora and fauna to flourish. So, park your car and hop on a boat to explore the amazing wildlife on the island.