Road Trip from Boston to Philadelphia
It's time to plan your ultimate East Coast road trip from Boston to Philadelphia. On this epic journey, you'll cross some of the most historic places in America with endless sights, natural treasures, and activities that will make every mile feel like an adventure.
The 400-mile road trip from Boston to Philadelphia will take 7 hours and 10 minutes to drive. The highlights en route include New York, Cape Cod, New Haven, Providence, Callicoon, Woodstock, Catskill Mountains, Springfield and Delaware River.
You'll venture through the historic crossroads of America on this road trip of a lifetime. Read on to learn more about the best routes, places to stay, things to see and do, and the best seasons to make this exciting journey.
How far is Philadelphia from Boston, and how long will the road trip take?
Comparison of road trip routes between Boston and Philadelphia

| Route | Distance | Driving Time |
| --- | --- | --- |
| The Coastal Route | 400 miles | 7 hours 10 minutes |
| The Inland Route | 450 miles | 9 hours 20 minutes |
There are two equally amazing routes that will bring you from Boston to Philadelphia. The Coastal Route will take 7 hours and 10 minutes, covering about 400 miles.
The alternative Inland Route spans about 450 miles and 9 hours and 20 minutes of driving time.
Although you can easily complete these trips in a day, you'd miss a lot of attractions and sites along the way. To make the journey worthwhile, we recommend spreading it out over 2-3 days.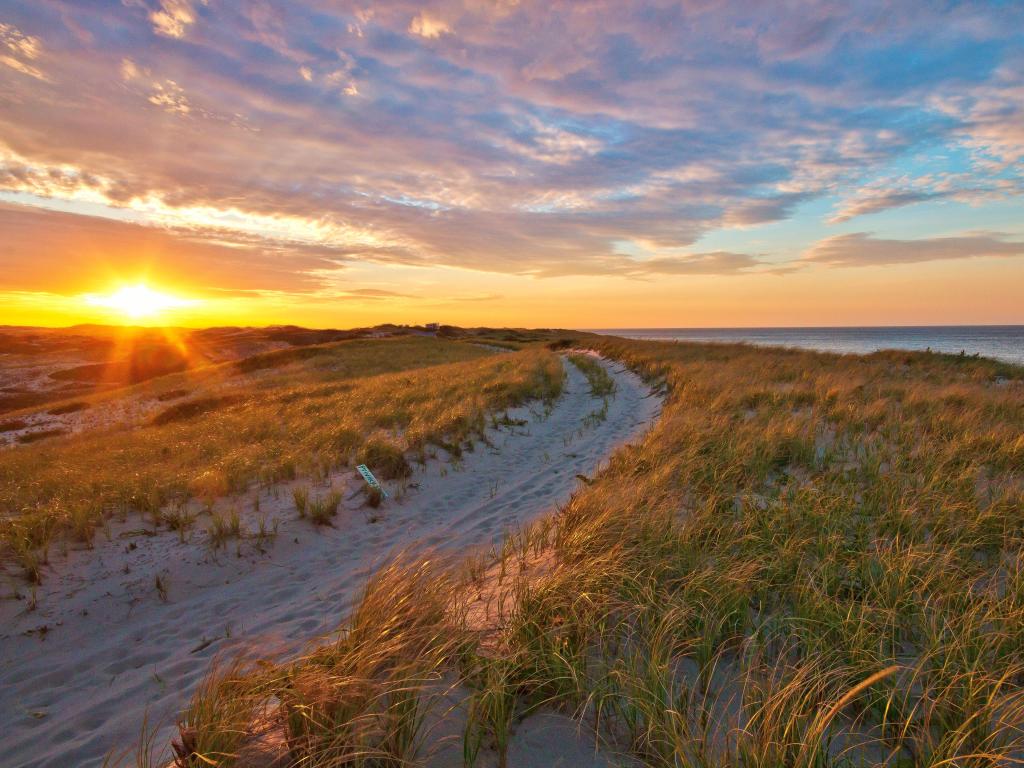 Best road trip route from Boston to Philadelphia
While both routes are full of excitement and attractions, they have different paces and experiences. Which route you choose will depend on what you want to see the most and what type of scenery you enjoy.
The Coastal Route, which sweeps from Boston to Philadelphia, will give you breathtaking ocean views, serene beach towns, and a peek into the USA's maritime heritage.
As you drive along the coast, you'll weave through historic townships, historic lighthouses, and coastal hubs, to get a taste of the New England and Mid-Atlantic vibes.
If you want a mosaic of terrains, historical sites, and a deeper dive into American history, the Inland Route is for you. On this route, you'll take a journey through historic cities and towns that are filled with cultural attractions.
The landscapes will change from rolling hills to dramatic river valleys filled with forests and farmland. This route is truly the perfect blend of nature and history.
If you love the outdoors and culture, you'll find plenty of activities and things to explore in the region's iconic landmarks. However, while this route is rich in historical and cultural treasures, it may not offer the serene, uninterrupted coastal charm of the Coastal Route.
How to drive from Boston to Philadelphia
The map above shows our suggestions for the best road trip routes between Boston and Philadelphia. Keep reading for detailed descriptions of both routes, where to stay on either, and the best things to do on the way.
The Coastal Route
Start by heading south from Boston along Interstate 93 (I-93) and then MA-3. As the ocean appears to your right, make a detour through Cape Cod National Seashore.
Cruise along I-195 and soon, the Newport Mansions in Rhode Island come into view. Continuing on I-95, the quaint town of Mystic, Connecticut, and the Mystic Aquarium, and the Mystic Seaport Museum will be worth a stop.
Next, continue on to the Yale Peabody Museum of Natural History in New Haven, featuring exhibits on human history, dinosaurs, and more.
Continue on through Connecticut, with a visit to the Connecticut Beardsley Zoo and the architectural marvel, the Glass House in New Canaan.
As you enter New York, stop by the LEGOLAND Discovery Center in Yonkers, especially if you're traveling with kids. Then, check out the iconic skyline of New York City.
Continue south on I-95 and make a short detour to Rutgers Gardens in New Brunswick, New Jersey, a beautiful botanical garden worth seeing. From here, drive on to your destination of Philadelphia.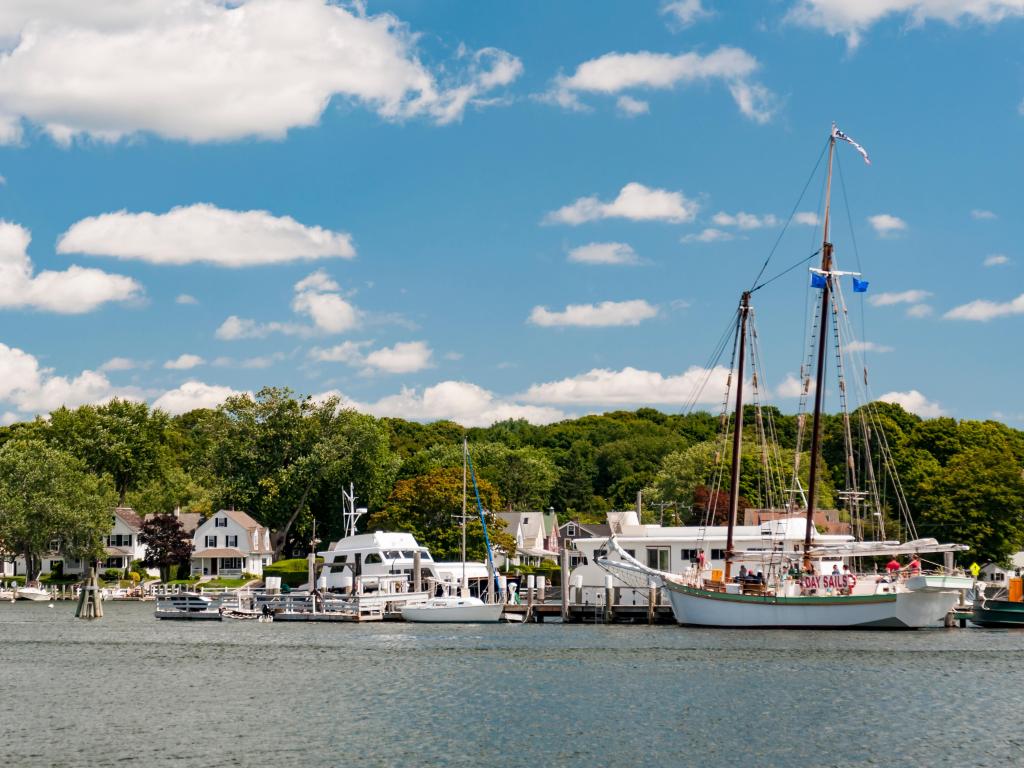 The Inland Route
Start your journey by heading westward from Boston, making your way through I-90. Continue along I-90 and stop at The Amazing World of Dr. Seuss Museum in Springfield.
Then, further on the route, immerse yourself in nature by making a detour through Chester-Blandford State Forest, a perfect place to stretch your legs and bask in the greenery.
From here, shift south and cruise towards the Hudson area. Shortly after, you'll approach Catskill, New York, one of the most dramatic natural areas on the East Coast.
Continue on for a stop in Woodstock and then head south to the Kerhonkson area, where Minnewaska State Park Preserve offers hiking, biking, and breathtaking vistas. From here, make your way towards Callicoon, a picturesque town by the Delaware River.
Continue to the majestic Delaware Water Gap National Recreation Area. This sprawling area has plenty of activities, from hiking, canoeing, to simply enjoying the scenic beauty.
As you enter New Jersey, stop by the Land of Make Believe, a family-oriented amusement park, before making your way to Sesame Place, where familiar childhood characters come to life. From here, your destination of Philadelphia is just a stone's throw away.
Best places to stop between Boston and Philadelphia
You'll have plenty to see and do on your drive. To make the most out of it, we recommend staying at one of the top destinations below and experience this region in style.
Museum hopping in New Haven
Located just about 4 hours from Boston on the Coastal Route, New Haven is a vibrant and academic city, with a famous art scene just waiting to be explored. The city's mix of cultural gems set against the backdrop of the scenic Long Island Sound beaches will entice you.
The crown jewel of this destination is none other than Yale University. Steeped in academia, Yale isn't just a campus - it's the heartbeat of New Haven, an institution that has shaped the city's intellectual and cultural landscapes.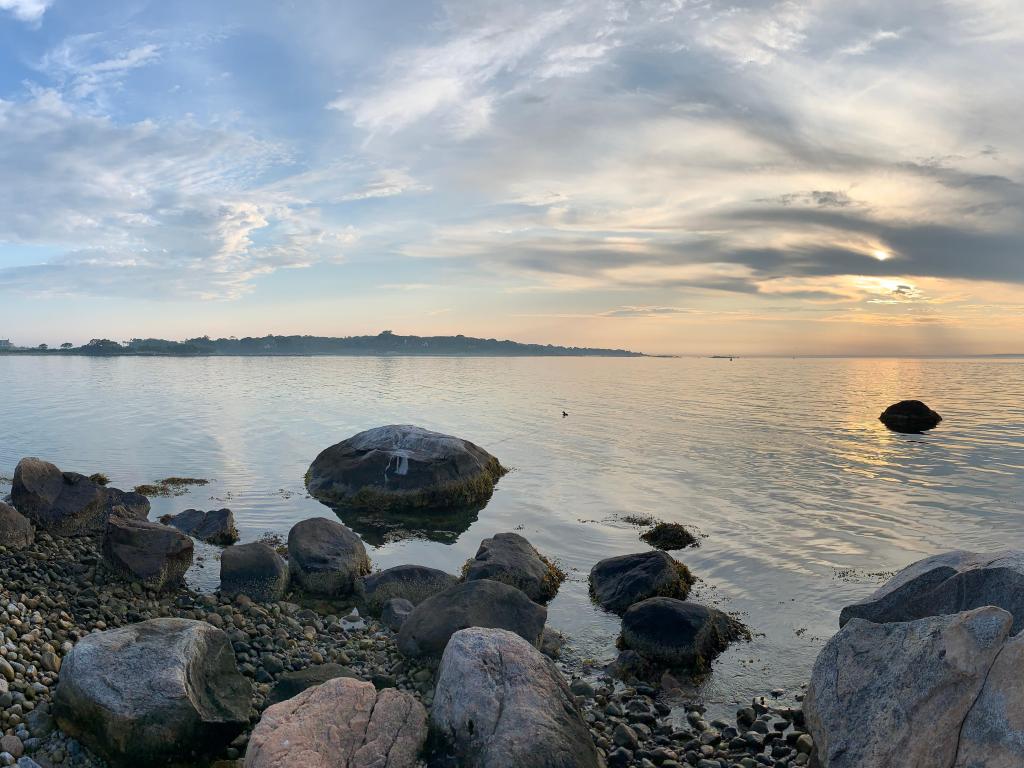 A stone's throw from Yale is Louis' Lunch, which is said to be the original home of the hamburger. After grabbing a famous bite, head to the New Haven Museum, a fantastic museum that takes you to the city's illustrious past and its evolving present.
If you love the performing arts, check out the famous Shubert Theatre, an age-old venue that's filled with both history and artistry.
As night falls, we recommend staying at the luxurious and highly-rated Graduate New Haven. Nestled in the heart of the city, this hotel is where modern amenities, elegance, and historic charm combine into one hotel.
Every room features old-world charm with contemporary luxuries. And when it's time to relax, the hotel's on-site bar makes it the perfect place to wrap up your day.
If you're looking to venture out, Yale University is just a stroll away. But if theater is on your mind, the Shubert Theater is just around the corner. We suggest wrapping up your day with a delicious meal back at the hotel, one of the hotel's most popular features.
A bohemian retreat in Woodstock
Woodstock is the perfect place to pause on the Inland Route, about 3 hours and 40 minutes into the drive. This bohemian paradise, with its rich tapestry of music and art, is perfect if you're seeking a cultural retreat in nature.
The star of this route has to be the historic aura of Woodstock itself, synonymous with the iconic Woodstock Festival of 1969. Dive into the town's past and discover the quirky fact that, while the festival carries the town's name, the actual event unfolded 60 miles away in Bethel.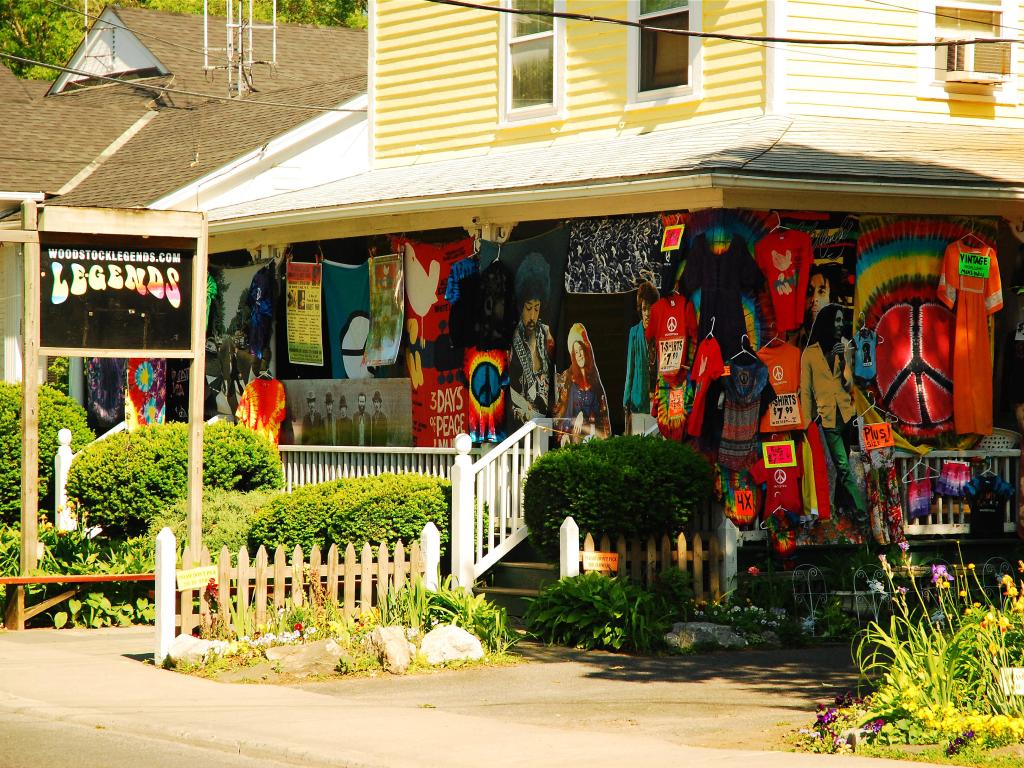 Another highlight that defines Woodstock is its thriving artistic community. The Woodstock Playhouse resonates with theatrical brilliance, while the Woodstock Artists Association & Museum showcases the evolving artistic heartbeat of the town, making it a haven for art enthusiasts.
The serene beauty surrounding Woodstock is perfect if you love getting lost in nature. The Catskill Mountains are full of breathtaking views and adventure, whether it's hiking during summer or skiing in winter.
For your stay in Woodstock, we recommend the popular Hotel Dylan. Located a stone's throw away from the town's main attractions, this hotel has vintage charm and modern comfort. Its retro-chic design, coupled with its surroundings of the Catskills, will give a memorable and relaxing stay.
Zen Mountain Monastery and Tinker Street Cinema are both within a short drive from Hotel Dylan. And when hunger calls, the hotel is just a stone's throw from the town's popular restaurants.
Where to stay when you reach Philadelphia
Philadelphia, dubbed the "City of Brotherly Love," is famous for its history and vibrant cultural landmarks. When you get there, an ideal first stop would be Independence Hall, where the signing of the 1776 Declaration of Independence occurred.
Next, head to the Benjamin Franklin Museum, one of the most famous museums dedicated to American history.
Once you get to Philadelphia, we recommend staying at the beautiful Rittenhouse Hotel. This upscale hotel features a rejuvenating spa with top-notch massages and other therapeutic treatments.
With modern amenities like an indoor swimming pool and a gym, you'll be able to rest in style. In the mornings, take advantage of the hotel's popular breakfast.
During the day, you'll be close to all of Philadelphia's top sights. Then, in the evening, if you want to dine out in style, the hotel's shuttle service will whisk you into the city, letting you savor the city's award-winning restaurants and bars.
Things to see on a road trip from Boston to Philadelphia
There are so many things to see and do on this remarkable road trip, you're going to have a lot to plan. To help you, we've chosen our top highlights below so you can make your dream road trip come alive.
Coastal Route
Cape Cod National Seashore - A pristine protected area on Cape Cod, Massachusetts, it offers picturesque beaches, dunes, and diverse ecosystems, attracting nature lovers and beachgoers alike.
Newport Mansions, Rhode Island - Grand historic homes of America's Gilded Age, these opulent estates in Newport offer visitors a glimpse into the luxurious lifestyles of their former elite inhabitants.
WaterFire Art Installation in Rhode Island - An art event in Providence, WaterFire features over eighty bonfires on rivers, accompanied by evocative music and performances, creating a transformative experience.
RISD Museum - Located in Providence, Rhode Island, this museum showcases a vast collection of art, ranging from ancient to contemporary, representing diverse cultures and mediums.
Mystic Aquarium - A premier marine life attraction in Mystic, Connecticut, it offers interactive exhibits, oceanic research initiatives, and various marine animals, including beluga whales.
Mystic Seaport Museum - A living history maritime museum in Mystic, Connecticut, it offers a recreation of a 19th-century seafaring village with historic ships and demonstrations.
Hammonasset Beach State Park - Located in Madison, Connecticut, this popular beachfront park boasts over two miles of sandy shoreline, camping facilities, and scenic boardwalks.
Yale Peabody Museum of Natural History - Located in New Haven, Connecticut, this museum showcases a vast collection of artifacts related to natural history, from dinosaur fossils to ancient Egyptian artifacts.
Connecticut Beardsley Zoo - Bridgeport's premier wildlife attraction, this zoo features over 300 animals, educational programs, and conservation initiatives.
Glass House, New Canaan - An architectural marvel designed by Philip Johnson, the Glass House in New Canaan, Connecticut, offers a blend of modern design and natural surroundings.
LEGOLAND Discovery Center, Yonkers - An indoor family entertainment center located in Yonkers, New York, it offers interactive Lego-themed rides, building zones, and 4D cinema experiences.
Metropolitan Museum of Art, New York City - One of the world's largest art museums, located in Manhattan, it showcases a vast collection spanning 5,000 years of world culture.
Empire State Building, New York City - An iconic skyscraper defining the New York City skyline, it offers panoramic views of the city and has been a symbol of American ingenuity and ambition since 1931.
Rutgers Gardens - A botanical garden in New Brunswick, New Jersey, it provides a serene environment showcasing a variety of plants, natural spaces, and horticultural displays.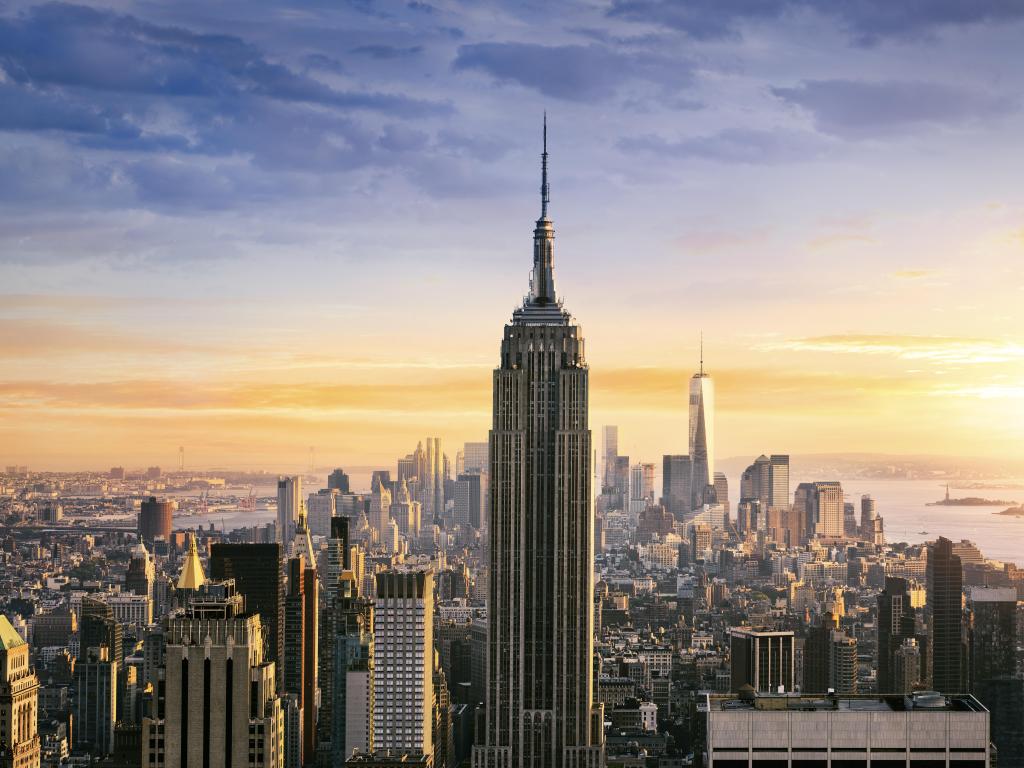 Inland Route
Whitehall State Park - A serene park in Hopkinton, Massachusetts, offering recreational opportunities like fishing, boating, and hiking around the picturesque Whitehall Reservoir.
Old Sturbridge Village - A living history museum in Sturbridge, Massachusetts, it recreates rural New England life during the 19th century with costumed interpreters and authentic buildings.
The Amazing World of Dr. Seuss Museum - Located in Springfield, Massachusetts, this museum celebrates the life and legacy of beloved children's author Dr. Seuss with interactive exhibits and artwork.
Chester-Blandford State Forest - A picturesque state forest in Massachusetts, it offers recreational activities such as hiking, picnicking, and observing the diverse flora and fauna.
Olana State Historic Site, Hudson - The former home of artist Frederic Edwin Church, located in Hudson, New York, this Persian-inspired mansion offers breathtaking views of the Hudson Valley.
Catskill, New York - A historic town in the Hudson Valley, Catskill boasts scenic landscapes, cultural venues, and serves as a gateway to the Catskill Mountains.
Karma Triyana Dharmachakra, Woodstock - A Tibetan Buddhist monastery located in Woodstock, New York, it offers spiritual teachings, meditation sessions, and stunning architectural beauty.
Catskill Mountains - A natural area in New York state, the Catskills are renowned for their scenic beauty, hiking trails, and a rich history of arts and culture.
Minnewaska State Park Preserve, Kerhonkson - Located near Kerhonkson, New York, this preserve offers stunning views, waterfalls, crystal-clear lakes, and a myriad of recreational activities.
Callicoon, New York - A picturesque town along the Delaware River, Callicoon is known for its historic charm, cultural events, and scenic surroundings.
Zane Grey Museum, Lackawaxen - Dedicated to the famed Western author Zane Grey, this museum in Lackawaxen, Pennsylvania, showcases his life, works, and his love for the Upper Delaware River.
The Columns Museum, Milford - Located in Milford, Pennsylvania, this museum houses a diverse collection of local historical artifacts, including the famous "Lincoln Flag."
Delaware Water Gap National Recreation Area - A protected area spanning Pennsylvania and New Jersey, it offers stunning waterfalls, hiking trails, and recreational activities around the Delaware River.
Land of Make Believe - A family amusement and water park located in Hope, New Jersey, it combines safe, kid-friendly rides with a large water park and attractions.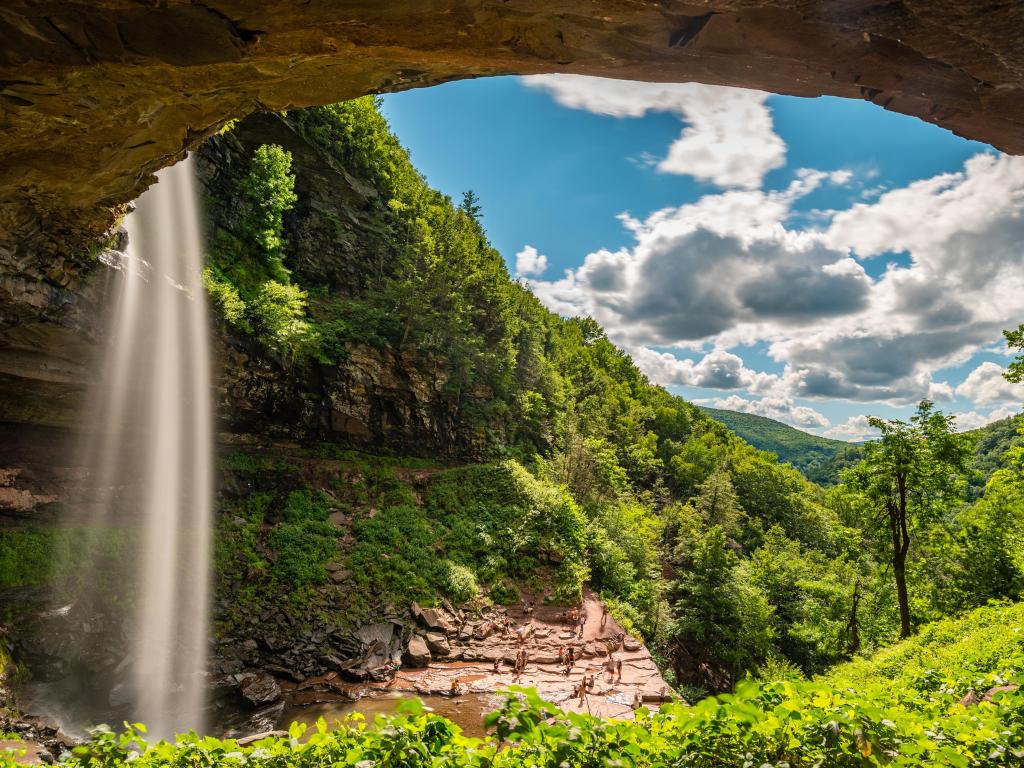 Best time to go on a road trip from Boston to Philadelphia
Philadelphia is a destination worthy of any road trip bucket list. This road trip from Boston can be undertaken any time of the year with some caution. That being said, fall is one of our favorite seasons to drive on either of the routes with plenty of fall colors and things to do and see.
Temperatures in Philadelphia during the fall hover between the mid-60s to 70s, making it ideal for strolling through its historic streets. On the Inland Route, you can time your trip to experience the Woodstock Film Festival from September to October.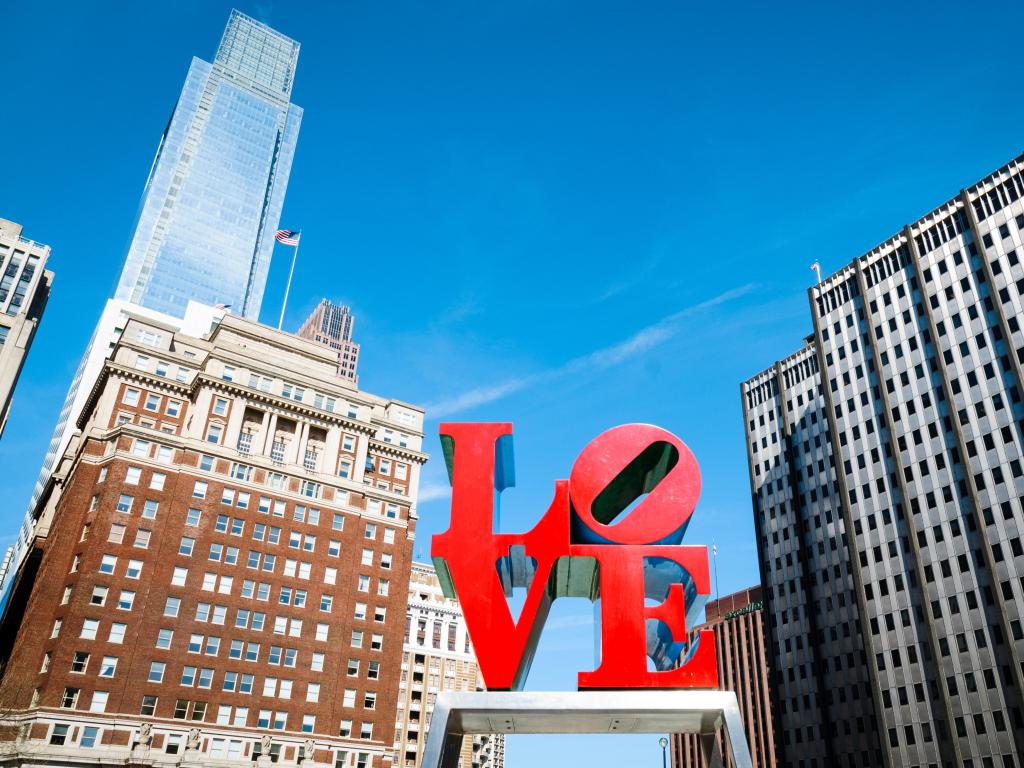 Winter brings its own set of challenges, with temperatures in Philadelphia ranging from the high 30s to low 40s and often dropping below freezing at night. On inland roads, road conditions can be treacherous due to snow and ice.
However, Philadelphia hosts lively events in winter, such as the Philadelphia Auto Show in January. Many people also love traveling to the Catskill mountains on Christmas to see the charming small-town lights and festivities.
Spring is a fantastic time to visit the region. You'll get to experience Easter parades and beautiful wildflower blooms, especially in the mountains.
Summer showcases Philadelphia in all its sunlit glory, with temperatures usually in the high 80s. If you decide on the Coastal Route around June, the International Festival of Arts & Ideas in New Haven is not to be missed.
All in all, the drive between Boston and Philadelphia is rich in experiences, regardless of when you visit. Just plan for the season and prepare yourself for a fantastic adventure through America's historic Northeast.