Driving in Croatia: Tolls, roundabouts and road rules
With its relatively compact size and incredibly diverse landscapes, Croatia is one of the best and most underrated countries for a road trip. Here's everything you need to know about driving in Croatia, from road rules and general etiquette to packing lists, speed limits and parking info.
Etiquette
In general, Croatia is an extremely safe place to drive, with good infrastructure and clear road signs.
One thing you may want to look out for, though, is speedy motorcyclists, who can seem to come out of nowhere.
In the summertime, when tourist season is at its peak, you can expect lots of traffic - especially in coastal towns like Dubrovnik and Split. If you plan on staying in one of these cities for an extended period of time, it might be worth foregoing the car and using public transport instead.
Rules of the road
Age limit
You must be at least 18 years old to drive in Croatia. If you plan on renting a car, the age limit is 21 years old, and you must have held a driving license for at least two years.
Children under 12 are not allowed to sit in the front seat, and kids from age 2 to 5 must be seated in a suitable child seat.
It's also worth noting that drivers older than 70 will need to pay an extra insurance premium to rent a car here.
Drivers and passengers of all ages must where a seatbelt at all times.
Which side of the road do people drive on?
In Croatia, like in most of continental Europe, you drive on the right hand side of the road and overtake on the left.
American drivers - note that right turns are only allowed if a traffic light is green.
Blood alcohol limit
Croatia is very strict about drinking and driving, especially among drivers under age 25. If you fall into this age bracket, there is a zero tolerance policy - that means absolutely no drinking before getting behind the wheel.
Older drivers should also be careful. If you plan on doing a wine tour of Croatia or driving back to your hotel after a night out, bear in mind that the blood alcohol limit here is 0.5%.
Mobile phones
It's forbidden to use your mobile phone while driving in Croatia. Hands-free devices, however, are allowed on the road.
Headlights
Dipped headlights must be used during the daylight hours in Croatia between the end of October and the end of March. You should also keep your headlights on at nighttime, and when visibility on the road is less than 100 metres.
Beware that many minor roads are unlit at night.
Roundabouts
Just like roundabouts in the UK, cars already in the roundabout have the right of way. If you're about to enter, yield to vehicles before doing so.
Country roads
You might end up navigating off-piste on your Croatia road trip. If you do, keep an eye out for animals including rabbits, deer and foxes on the road. Also beware of unexploded landmines left over from the war with Serbia.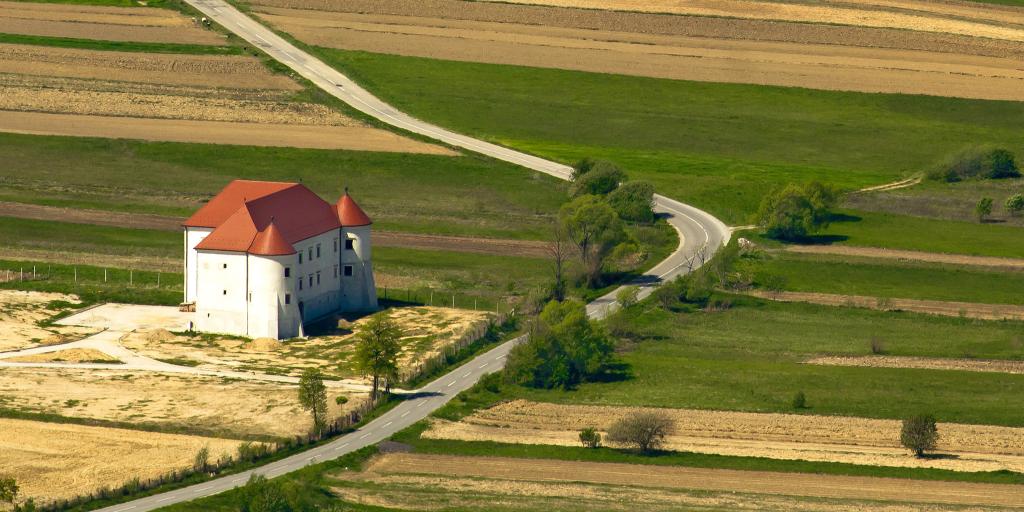 What do I need in my car?
Before you set off on your Croatian road trip, make sure you have the following items with you:
Valid driver's license
Registration documents
Passport
A reflective jacket
Warning triangle
First aid kit
Snow chains (in winter months)
Speed limits
In built up and urban areas of Croatia, the speed limit is 40 to 50km/hour. On open roads, the speed limit is 80 to 90km/hour. On motorways, it's 130km/hour.
Tolls and toll roads
If you plan on taking some motorways in Croatia - which you likely will have to, if you're travelling long-distance - you'll have to pay a toll.
Upon entering a motorway, you'll have to take a ticket from the toll booth machine. Make sure you keep the ticket in a safe place where it won't be bent, damaged or lost.
When you exit the motorway, you present your ticket to the person at the toll booth and pay the appropriate fee.
Generally tolls can be paid in cash (Kunas or Euros) or by debit or credit card.
The amount you have to pay depends on the distance driven, as well as the size of your vehicle. Driving from Zagreb to Rijeka, for instance, will probably set you back between 70 and 80 Kunas.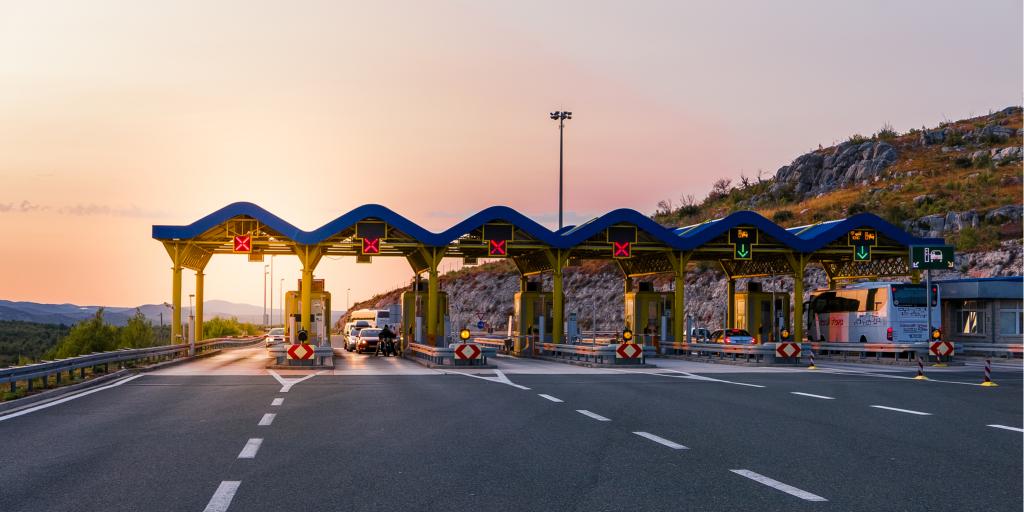 Insurance
In order to drive in Croatia, you must have fire and third party liability insurance. These are included in all rentals.
If you plan on passing through neighbouring Bosnia and Herzegovina at any point during your trip, be sure to inform the car hire company ahead of time so they can adjust your insurance. They'll also need to check your passport at the border.
Parking in Croatia
There aren't many covered car parks in Croatia, but the open lots are generally safe and easy to use. Keep an eye out for white lines on the side of the road and a big 'P' sign on the kerb, which indicates that you can park there.
SMS parking
Croatia is the birthplace of a nifty mobile phone-based parking system. Here's how it works.
Purchase a prepaid Croatian SIM card with some money on it. Then once you park your car, find the closest parking payment station and note down the phone number on the machine. Send a text message with your license plate number to the phone number displayed in order to pay for your spot.
You'll then receive an SMS telling you that you've paid for your parking, and you'll get another one later telling you when it is about to expire.
How much does parking cost?
The cost of street parking depends on which city you're in, with Dubrovnik typically topping the list.
Here, you can expect to pay about 40 Kunas an hour or 800 Kunas a day for parking in Zone 0 (the central zone).
Disabled Parking
The country of Croatia follows EU guidelines when it comes to disabled parking, which means you should hold an EU Disabled Parking Permit.
Disabled parking spots are marked with a yellow dot.
Fuel
You'll find petrol stations along most major roads in Croatia, and most of them are open from early morning to late at night.
If you're travelling to one of the islands, make sure you check ahead of time to see where the nearest petrol stations are located, as they tend to be more scarce on the islands.
You can expect to pay about 9 Kunas per litre for diesel, or 10 Kunas per litre for gasoline.
Important phrases to know
Ulaz (entrance)
Izlas (exit)
Lijevo (left)
Desno (right)
Autocesta (motorway)
Benzin (petrol)
Dizel (diesel)
Emergency phone numbers
In case of emergency, you can call 112 or Emergency road help. Advice in English is on 987.
Police: Dial 192
Fire brigade: 193
Ambulance: 194
Recommended road trips
To see the best of what this stunning country has to offer, check out our ultimate Croatia road trip itinerary. The trip starts in Dubrovnik and finishes in Zagreb, taking in all the historical sights of Dubrovnik and Pula, as well as doing some island-hopping, beach-going and wine-tasting.