Is there a ferry to Freeport, Bahamas?
Freeport is a beautiful coastal city on Grand Bahama Island in the Bahamas. It's located just 85 miles northeast of Miami and enjoys warm tropical weather year-round, which is why it is a deservingly popular vacation spot. Whether you want to work on your tan, or hit the waves, this is the perfect spot to do both.
Because Freeport, Bahamas is so close to Miami and other Floridian cities, there is a convenient ferry option to get there, as well as regular flights. The Balearia Caribbean Ferry will take you to Freeport from Fort Lauderdale in only three hours.
Taking a ferry to an island is one of the most enjoyable travel experiences you can have. Read on below to learn more about the ferries, alternatives to getting there, and what to do and see once you're in beautiful Freeport.
Is there a ferry to Freeport, Bahamas?
The Bahamas are one of the biggest tropical destinations worldwide. Fortunately, it's easy to take a ferry there from the continental United States.
The easiest ferry option is the Balearia Caribbean Ferry. This beautiful boat leaves Fort Lauderdale and arrives in Freeport in three hours.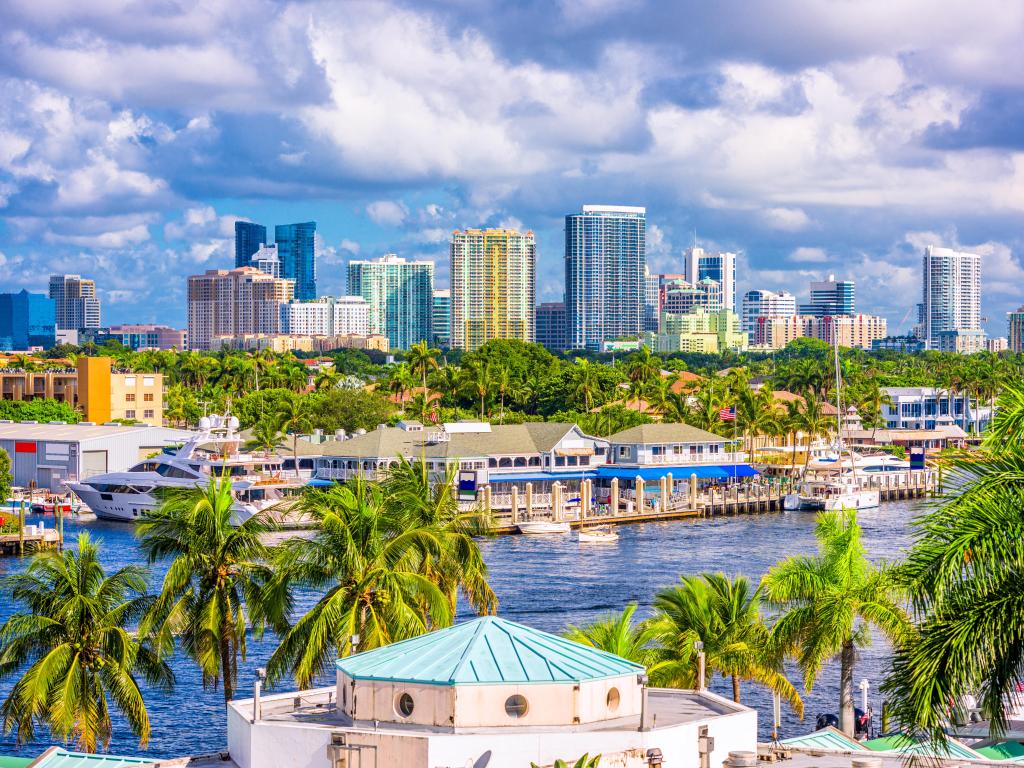 The Balearia Caribbean Ferry leaves every Wednesday and Saturday all year round. In the busy summer months, they add Tuesdays and Thursdays as well.
Unfortunately, if you want to bring your car you'll be out of luck. The ferry is for passengers only. However, if you have pets, you'll be allowed to bring them too.
You can also take a ferry to Bimini Bahamas, which is closer (50 miles) to Miami/Fort Lauderdale using the Balearia Caribbean ferry company. This destination is only two hours from Fort Lauderdale and runs three days a week year-round. Again, this ferry is also pedestrian-only.
How to reach Freeport, Bahamas from the US
To get to Freeport, Bahamas via the Balearia Caribbean Ferry, you'll start your journey in Fort Lauderdale. After you board the ferry, you'll travel for around three hours over emerald seas until you reach the Bahamas.
Alternatively, you can choose to take the Margaritaville Cruise to Freeport. This cruise departs from the Port of Palm Beach, Florida and is a three day two night cruise that runs year-round.
A better alternative if you want to save time and money and don't want to experience a cruise is by flying directly into Freeport. Flights leave daily and Bahamasair has several non-stop options which will get you to your destinations quickly and safely.
How long does it take to reach Freeport, Bahamas from the US?
The journey to Freeport, Bahamas from Florida covers around 85 miles on the water. You'll be moving at a comfortable pace, allowing you to take in the views of this incredible tropical region.
The crossing will only last three hours from Fort Lauderdale to Freeport. However, the total journey will be around five hours, including the one-hour check-in and time for disembarking.
The flight time from Miami is around 45 minutes. When you factor in check-in time and handling your luggage once you arrive, you're looking at around three and a half hours. This makes flying the fastest option.
How much does it cost to travel to Freeport, Bahamas?
Price comparison of different options for traveling to Freeport, Bahamas

| Route | Mode | Provider | Approx. cost |
| --- | --- | --- | --- |
| Fort Lauderdale-Freeport | Passenger ferry | Balearia Carribean | $215 |
| Palm Beach-Freeport | Cruise | Margaritaville at Sea | From $129 |
*Prices calculated at the time of writing for 1 adult, round trip, including charges and taxes
The Balearia Caribbean Ferry is not only quick but affordable too. When you consider all the beautiful scenery you'll experience, it really is of great value.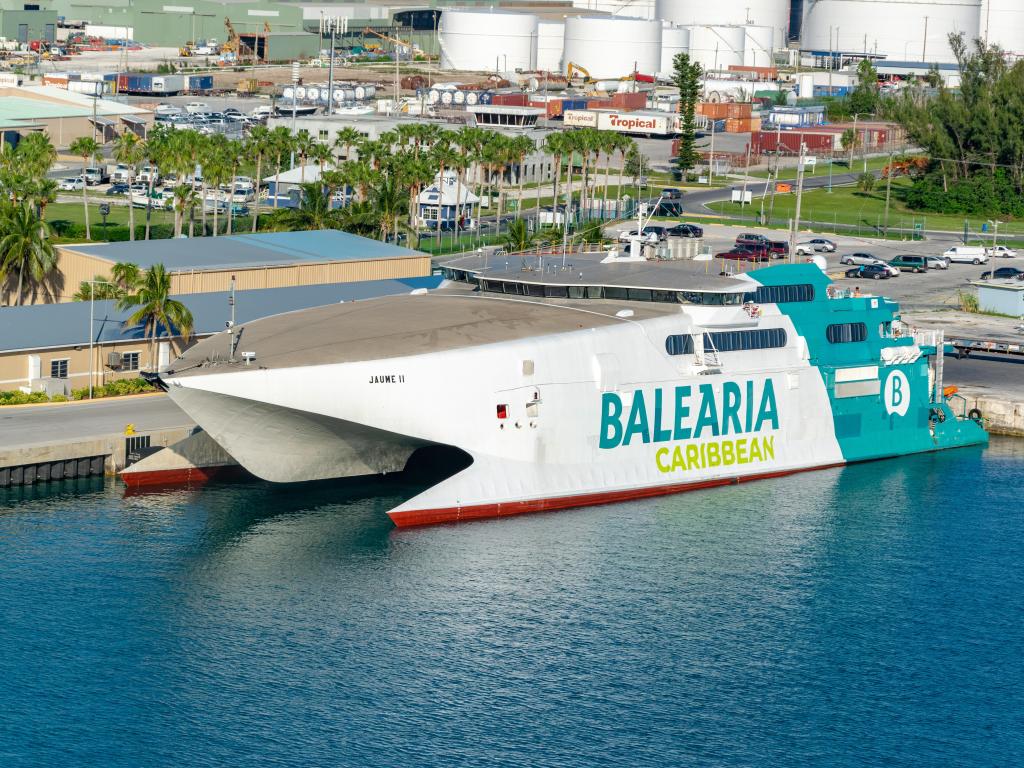 Prices for a one-way ticket will be $215, including taxes and charges. Round trip will total about $329 including taxes and other charges. If you want an upgrade to economy plus, you'll pay $275 total.
The prices for the ferry will be the same throughout the year. This means if you take the ferry in winter or summer, you'll be paying the same great price.
If you want to take the Margaritaville Cruise, check their website as the prices vary vastly, and they occasionally are sold out for single travelers.
Which port should you choose as your destination in Freeport, Bahamas?
Traveling to Freeport is as easy as making it to Fort Lauderdale. The ferry departs from Port Everglades in Fort Lauderdale.
It's easy to get here and once you do you can pay for parking at the port for $15 a day. After you park your car, you'll walk into the ferry terminal and get ready for boarding.
Once you get to Freeport, you'll get off at Terminal 2, Freeport Harbor, Grand Bahama Island. The harbor is only a 20-minute drive to the city of Freeport.
Things you need to know about traveling to Freeport, Bahamas
Freeport is located on Grand Bahama Island, the northernmost island in the Bahamas. The city was founded as a free-trade zone and has since become the second-largest city in the Bahamas.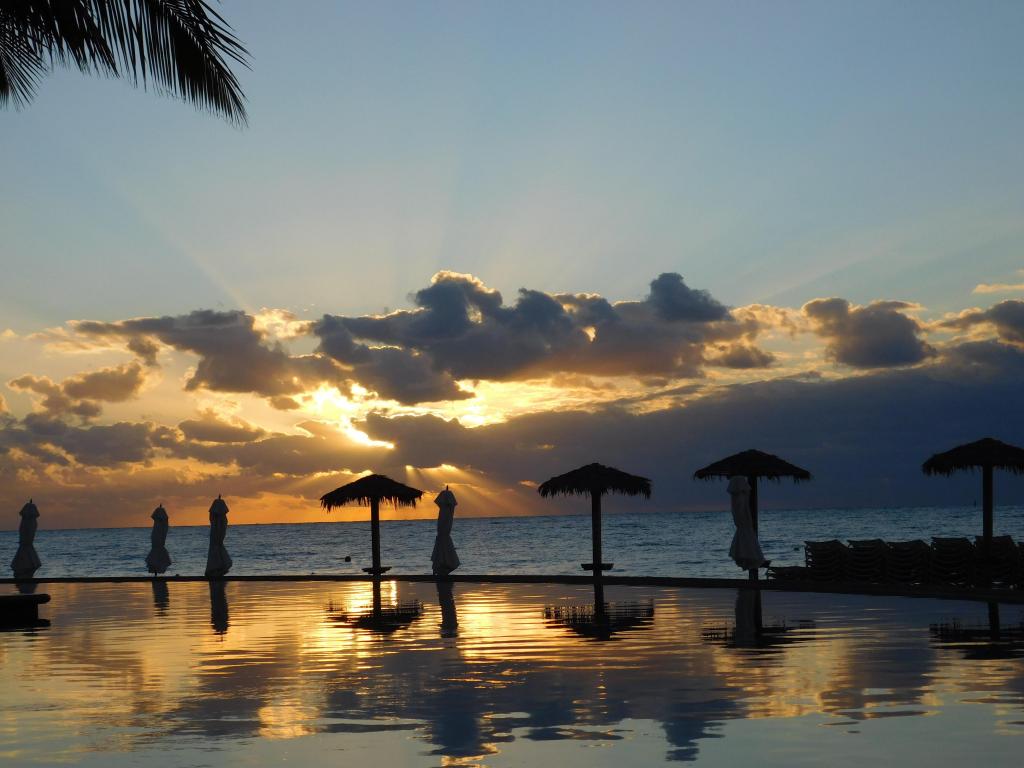 The city enjoys a tropical climate, and the temperatures rarely get below 60 degrees Fahrenheit, even in winter. Rainstorms are common throughout the year, but they usually only last for a few minutes before the hot sun comes back out.
Hurricanes and tropical storms do occasionally reach the Bahamas. Make sure to always stay up to date on weather conditions just to be safe.
Travelers from most countries, including the USA, will need to show their passports once you arrive. Once you're in Freeport, you can easily reach other Bahamas locations like Nassau by flight or ferry.
Best time to visit Freeport, Bahamas
Freeport is a tropical destination and one of the most popular destinations in the Bahamas. This means that there will be a good number of tourists all year round.
Spring Break generally sees a larger number of tourists, many looking to have a great time and party by the beach. If this doesn't sound appealing, then other times of the year may be better.
The island enjoys great weather all year long, but August-November is hurricane season. This means traveling during this time you need to be extra vigilant on tracking the weather and listening to warnings to stay safe.
Things to see once you reach Freeport, Bahamas
The island of Grand Bahama is full of fantastic things to do and see. From snorkeling, fishing, to lounging on the beach, you'll be sure to have the vacation of a lifetime. Below are a few highlights to help you make planning your trip even easier.
Turtle Park - Day excursion to kayak in turtle park where you can see sea turtles and crystal blue water over shallow sandbars.
Crystal Beach Swimming Pigs - A popular photo spot is this island with feral pigs that swim in the ocean to boats that visit. Book a boat tour that departs from Freeport Harbor.
Garden of the Groves - Scenic garden in the city with tropical plants and waterfalls.
Cultural tours - Many options for tours of the island by car, bus, or bike that will take you around to cultural sites.
Old West End - A fun cultural area with old architecture and local restaurants.
Lucayan National Park - Trails, SCUBA and snorkeling sites, and underwater caves.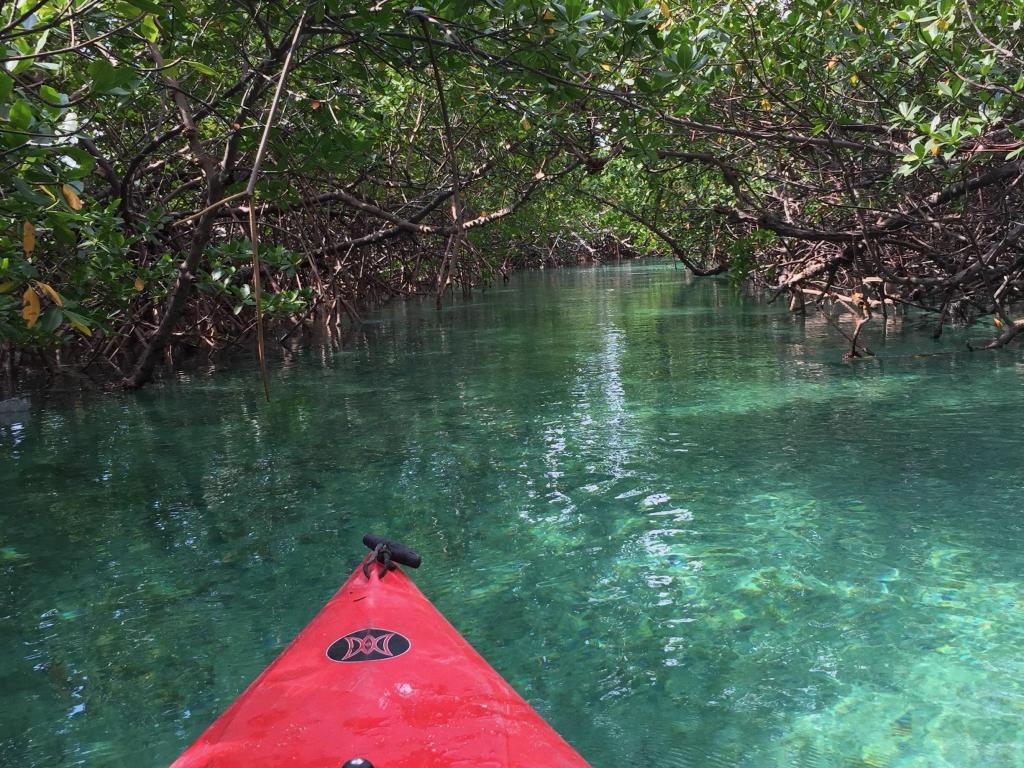 As you can see, there are several amazing destinations within this small island and city. With an excellent ferry option as well as flights, you'll be sure to find your way to this special destination with no problems so you can relax and be stress-free.