Road Trip From Philadelphia To Miami
The East Coast is home to some of America's finest beaches and cities, so if you have the time for a long and exciting journey, consider doing the epic road trip from Philadelphia to Miami. Take things slow and allow yourself to soak in the many sights along the way, and this could be the best road trip you've ever done.
The 1,300-mile road trip from Philadelphia to Miami is a 20 hour 15 minute drive, passing Washington DC and Baltimore or Ocean City and Cape Charles, then south to Charleston, Savannah and Orlando, plus Ocala National Forest and St. Simons Island.
With so many fantastic things to see and do along the way, you'll want to plan the best possible route to take in as much as you can on your drive. Read on until the end to learn this lengthy and scenic itinerary inside and out.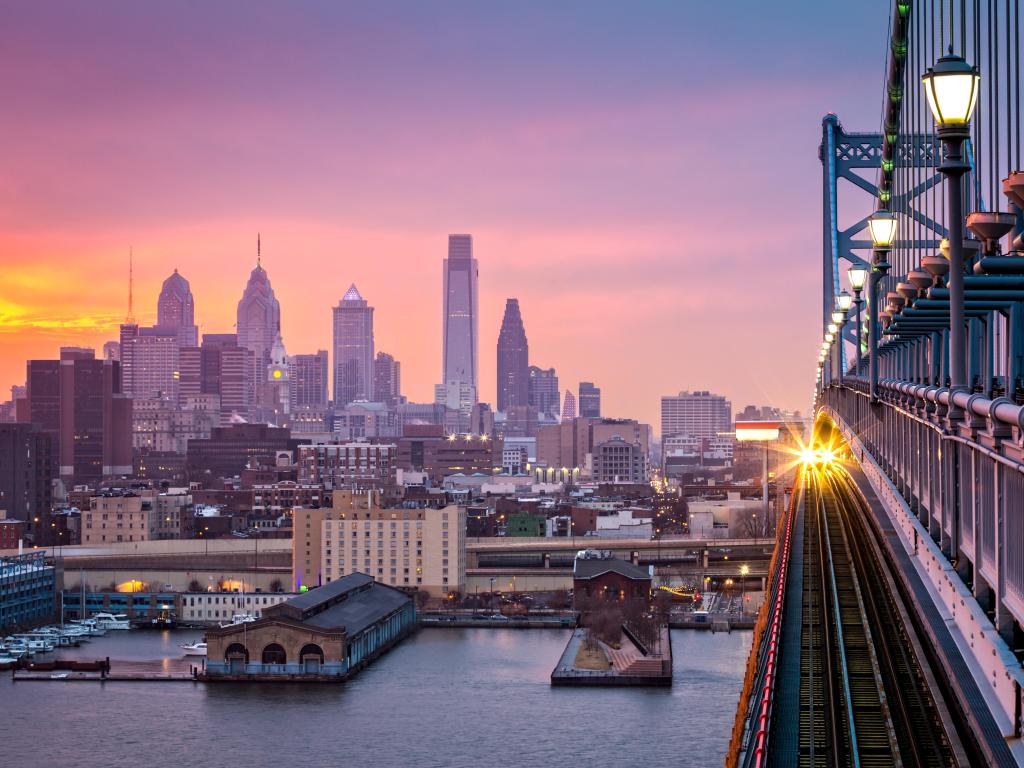 How far is Miami from Philadelphia and how long will the road trip take?
Comparison of routes between Philadelphia and Miami
Route
Distance
Driving Time
Direct Route
1,300 miles
20 hours 15 minutes
Delaware Detour


Total route length

1,350 miles
22 hours
The quickest route from Philadelphia to Miami covers 1,300 miles and takes roughly 20 hours 15 minutes to drive. You couldn't make the drive in a day even if you wanted to, so make the most of the experience and break up the trip into at least a week or two if you can.
Sticking to Interstate 95 for the majority of the drive, the Direct Route takes you past some of the most iconic metropolises and beach towns on or near the East Coast. If you want to see some natural wonders, you can always do some westward detours inland to visit some parks and forests.
Not counting Pennsylvania, this route passes through six beautiful states before concluding in the city of Miami - this gives you a lot of varied terrain to work with, so slow down and enjoy the scenery.
The obvious issue here is traffic - passing through cities like Washington DC and Jacksonville means you'll get caught up in congestion at one point or another, so be sure to make frequent stops if you anticipate heavy traffic up ahead.
You could even consider a detour through Delaware if you want to avoid some of the congestion around Washington DC. This is another fantastic route choice, and only 50 miles longer in distance, but you'll need to bear in mind it adds nearly 2 hours to the drive.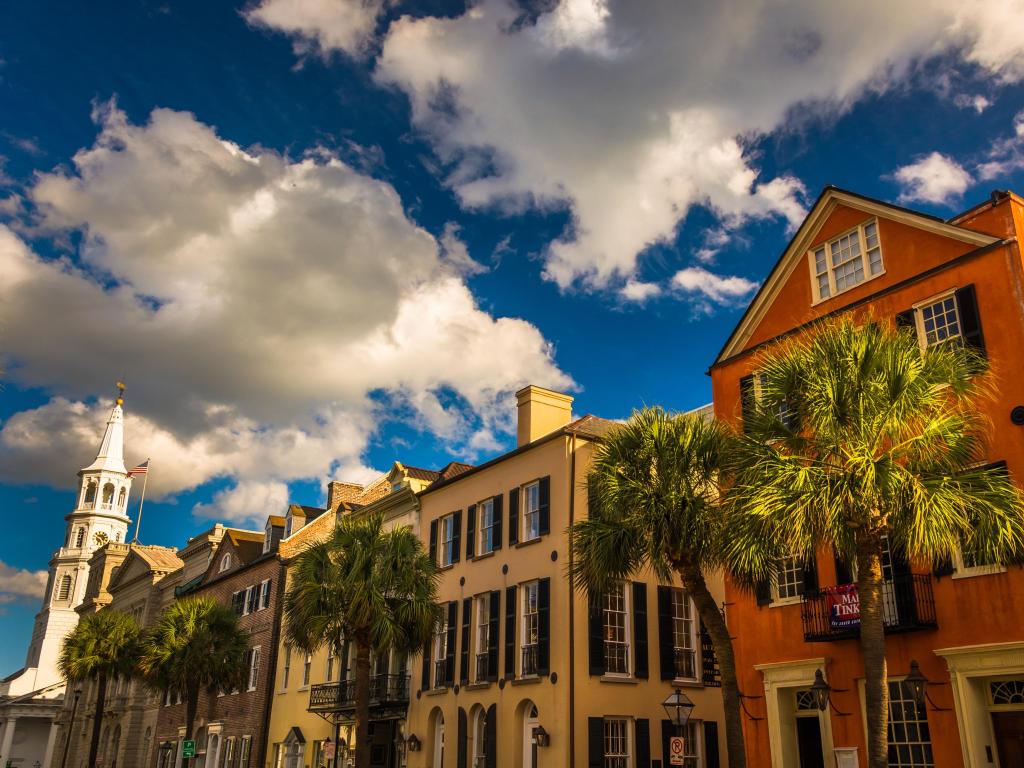 Best road trip route from Philadelphia to Miami
Both the Direct Route and the Delaware Detour take you along some stunning stretches of the Atlantic coast and through the iconic cities of Charleston and Savannah, plus you have the option to include or detour around Baltimore, Washington DC and Richmond.
The Direct Route for the road trip from Philadelphia to Miami is also the quickest. You'll only have to stray from the Interstate if you want to check out some Atlantic Coast cities or an inland attraction to the west of the route.
The Delaware Detour is another great option if you'd like to slow the pace a little and avoid the congestion of major cities of Baltimore, Washington DC and Richmond. This route lets you explore the coast before you hit I-95 and pick up speed again, but you do need a little more time to make this journey.
Your choice of route depends on a number of factors, two major ones being how much time you have, and whether you want to include all the major cities on your trip. Read on for all the information you need to come to a decision.
How to drive from Philadelphia to Miami
The map above shows our suggestions for the best road trip routes between Philadelphia and Miami. Keep reading for detailed descriptions of both routes, where to stay on either, and the best things to do on the way.
The Direct Route
Take Interstate 95 out of Philadelphia - this is the road you'll follow for almost all of the Direct Route, save for a few detours into the cities and sights you'll pass along the way.
Once you enter the state of Delaware, be sure to take a break at Wilmington. Then, past White Clay Creek State Park, make your way into Maryland, crossing the Susquehanna River and visiting Susquehanna State Park.
Get some rest in Baltimore, then leave the city on Route 295. Be sure to detour to Patapsco Valley State Park before continuing past Patuxent Research Refuge.
After spending some time in Washington DC, take I-395 out of the city to rejoin I-95 at Springfield. Then follow the Interstate and the Potomac River in Virginia to Fredericksburg.
From there, continue south to Richmond, making an optional detour to Lake Anna State Park on the way. Detour to York River State Park via I-64 from Richmond if you have time, then keep following the Interstate through Petersburg and Emporia.
In North Carolina, you can catch a breather at Roanoke Rapids Lake and Medoc Mountain State Park, then continue past Rocky Mount and stop in Wilson. Once you're done there, follow Routes 64 and 264 then Interstate 87 to reach Raleigh, before getting back to the main route along I-40.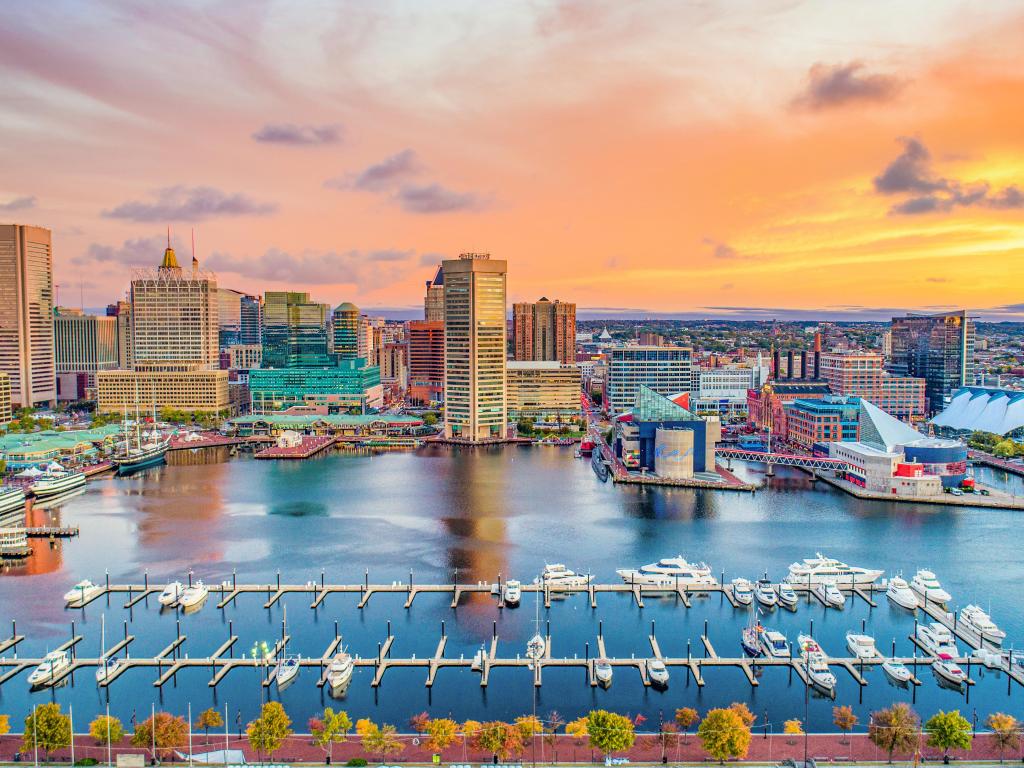 Continuing south along I-95 and past Raven Rock State Park, you can visit Fayetteville before heading down to South Carolina. After crossing the border and passing Reptile Lagoon, you can drive to the coast to see Myrtle Beach or detour inland to Congaree National Park further south.
Back on the interstate, cross Lake Marion and visit Santee State Park, then consider hitting the coast again to see Charleston and Francis Marion National Forest. To reach them, join I-26 which takes you right into Charleston, then return to I-95 via Route 17. Also, be sure to stop at Old Sheldon Church Ruins before getting to Georgia.
Spend a day or two in Savannah, then after passing Altamaha Wildlife Management Area, head out to St. Simons Island and Fort Frederica National. Once you're done, return to the interstate and cross St Mary's River to get to Florida.
You have two options here - stay on I-95 to enter Jacksonville, or circumvent the city via I-295 to pass Timucuan Ecological and Historical Preserve.
Whatever you choose, you'll wind up hugging the coast just south of town and taking Interstate 95 through Daytona Beach and Palm Bay, just past Ocala National Forest and Orlando. Not long after passing Jonathan Dickinson State Park, you'll find yourself in sunny Miami.
The Delaware Detour
Leave Philadelphia via I-95 as with the Direct Route, but take Exit 4A onto Delaware Route 1 to start this coastal detour.
Delaware Route 1 takes you past Towers Beach, Delaware Seashore State Park and Fenwick Island State Park. Then follow Maryland Route 528 when you leave Delaware.
You could spend a little time in Ocean City, leaving via US Route 50. Change onto Route 113 towards Pocomoke City, where you'll turn onto Route 13.
As you continue along this part of the coast, consider visiting Assateague Island National Seashore or Chincoteague Island. Both of these coastal parks will let you explore unspoilt dunes and waterways before you continue your journey south.
As you carry on following Route 13 you'll reach Cape Charles, which is known for its beaches and historical district. From here, the Chesapeake Bay Bridge-Tunnel will take you to Norfolk.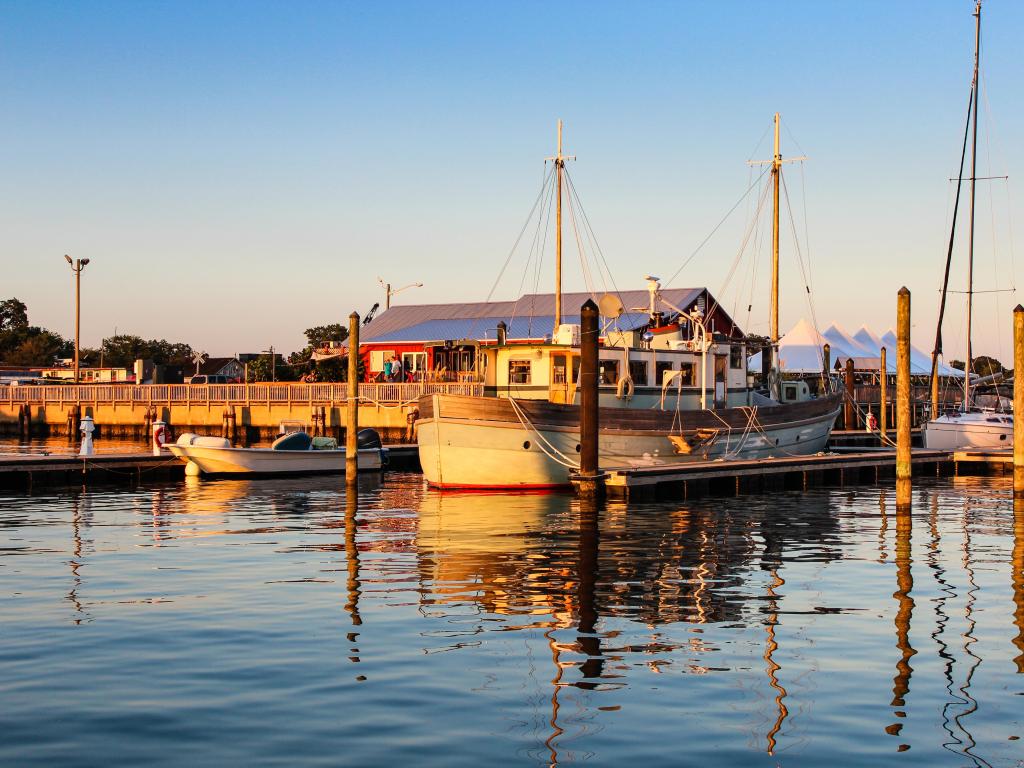 To cross Norfolk and start heading back towards the main route, follow three Interstates in turn: I-64, I-264 and I-664. Take Exit 13A from I-664 onto US Route 58, then follow this road to Emporia.
Here you'll pick up Interstate 95 and the Direct Route - simply follow this all the way south to Miami.
Best places to stop between Philadelphia and Miami
Featuring countless iconic cities, the road trip from Philadelphia to Miami is ripe with amazing hotels to stay in. These are the ones you'll definitely want to book if you can:
Discover hidden gems in Raleigh
North Carolina has a rich and varied history, so where better to stay while you're passing through than the state capital, Raleigh. It's just over six hours out of Philadelphia on the Direct Route (a little longer on the Delaware Detour).
If you can only take a few days for this trip it's well located for your first night on the road, though we'd really recommend taking a little longer over the first leg of the journey if you have the opportunity.
While you're in town you can visit the highly commended Museum of Natural Sciences, or head to the North Carolina Museum of History to learn more about the Tar Heel State.
Slightly further afield, you could head out to the other cities that make up what's commonly known as the Triangle - Durham and Chapel Hill. Here you'll find more excellent museums, as you might expect from an area where leading universities are clustered. The Museum of Life & Science is a great pick.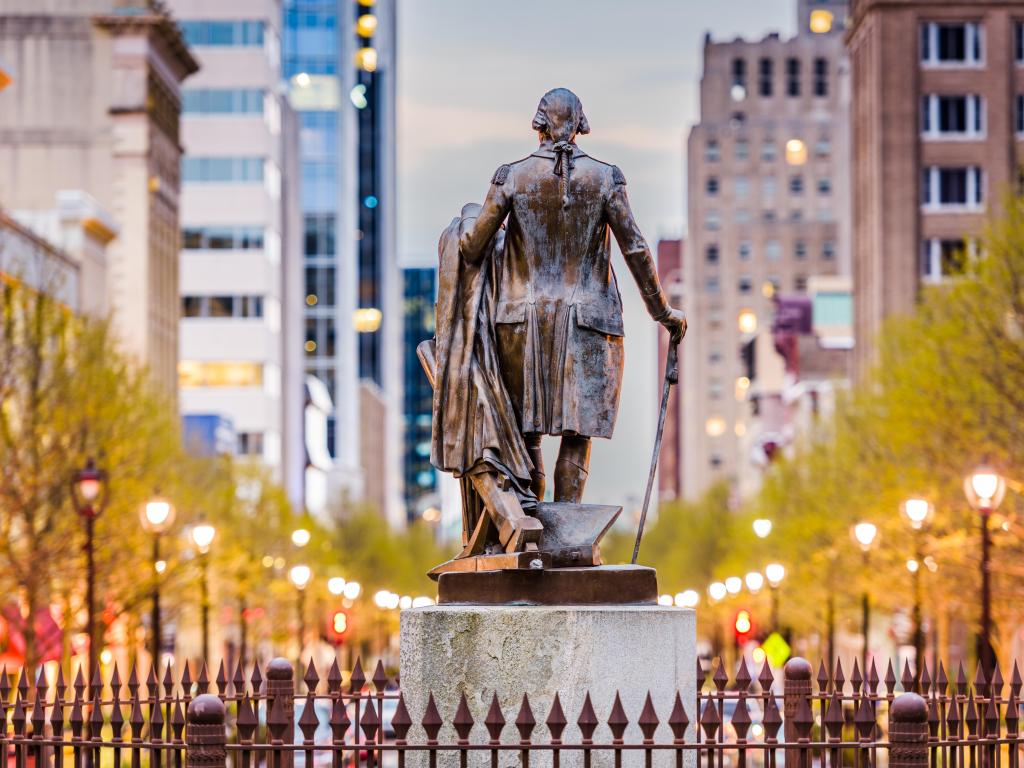 If you'd rather spend some time outdoors before you hit the road again, Durham University's colorful Botanical Gardens are the perfect destination.
If you're looking for somewhere to stay that's smart, comfortable and centrally located, you should definitely head to Hotel 83 Raleigh. It's packed full of crisp and quirky design features, and is known for its modern vibe - a breath of fresh air on a long trip like this.
From Hotel 83 Raleigh you can easily walk to downtown Raleigh, meaning you can leave the car behind while you explore some of the city's sights or enjoy a meal or a drink. If you'd rather take things easy, simply head to the hotel's excellent bar where you can be sure to enjoy excellent service.
Enjoy the southern charm of Savannah
With its river views, charming squares and warm hospitality, a stay in Savannah is bound to do wonders for you. Around seven hours from your destination, Miami, you'll pass through the city whichever route option you take.
As well as the stunning waterfront landscapes, you're sure to enjoy the stories and the stunning architecture of this lovely city. Take a trolley bus ride for a quick introduction to the many squares and mansions the make up the center of the city, or simply head out to explore on foot.
Make sure to head to the historic district's Thomas Square. You'll find hundreds of historic buildings in the district, which house galleries, restaurants, antique stores and more.
Head to City Market to watch street performers, or the impressive Cathedral Basilica of St. John the Baptist, a historic neo-gothic church. Then carry on to River Street for a meal by the water.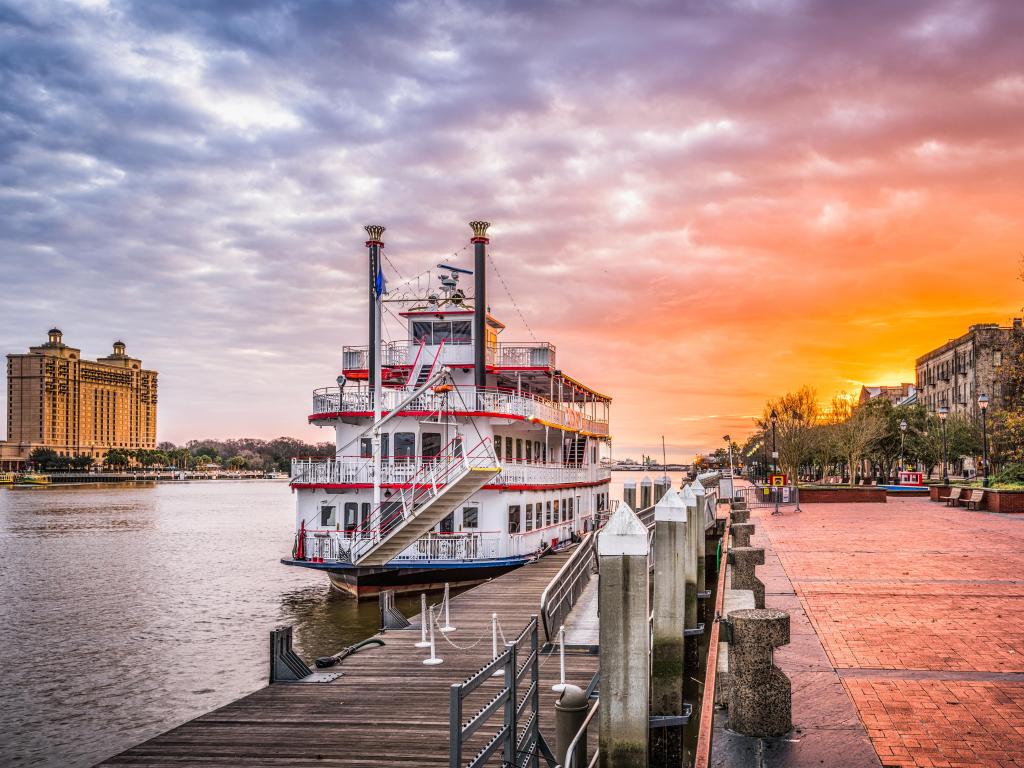 Of all the amazing hotels the city has to offer, the Perry Lane Hotel wins out thanks to its gorgeous sun terrace, fabulous location, and stunning design. Simple yet elegant, the cloudy-white rooms are beautifully accented by the stunning window views, and the lobby is an absolute highlight.
While you're here you can enjoy a relaxing dip in the on-site swimming pool, then soak in the city from the terrace. Enjoy a meal at the fantastic Emporium Kitchen and Wine Market, then head out to explore the city - everything you could want to see in Savannah is practically at the hotel's door
While Savannah's hotels are fairly cheap by oceanside city standards, this place is on the pricier side. Still, it's by far one of the best resorts in all of Georgia, so you might as well make the investment to make your road trip that much better.
Enjoy the royal treatment in sunny Miami
Miami is one of the most beautiful cities in all of the United States, so you'll want to stay at the best hotel in town during your visit. Although there are plenty of options, none can beat elegance, luxury, and sublime sunsets on the beachfront at the Betsy Hotel, South Beach.
The resort's location and its beach town-style room design, paired with the beautiful flora planted along the alleys, all make for an unforgettable ambience that's bound to take your trip to the next level.
Guests have direct access to the beach and two on-site pools, one if which is located on the rooftop and provides a 360-degree view of the beautiful surroundings.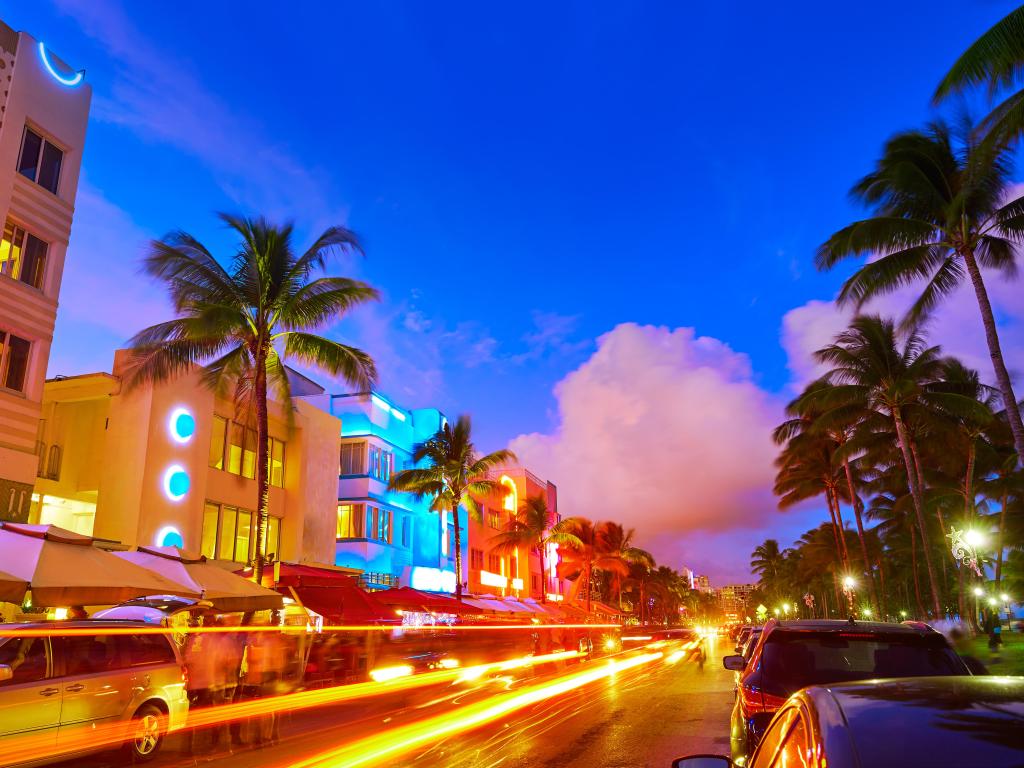 You can enjoy some of the finest meals money can buy at the Lt Steak & Seafood Restaurant, but before you eat, don't forget to visit the fitness center or one of the sunrise yoga classes. Then, grab yourself a book from the on-property library and head out to the beach.
The Betsy Hotel is a very expensive resort, but the experience is easily worth the price tag when you consider everything that's on offer here.
Things to see on a road trip from Philadelphia to Miami
The road trip from Philadelphia to Miami is one of the definitive urban adventures you can do in North America, with stretches of pristine coastline and scenic forests along the way.
These are the places you'll definitely want to visit during your trip:
Direct Route only:
Wilmington -Delaware's largest city is also home to some of the region's finest stores and restaurants, meaning you'll definitely want to spend at least a day here.
White Lake Creek State Park - One of the prettiest spots in all of Delaware and home to some amazing hiking trails.
Baltimore - One of Maryland's major cities, Baltimore is home to gorgeous architecture and the iconic National Aquarium.
Patapsco Valley State Park - Outdoors enthusiasts driving through Maryland get to enjoy any and all outdoor activities at this wonderful park, from swimming and fishing to outdoor camping and horse riding.
Washington DC - The capital of the United States is one of the most beautiful cities in all of North America and beyond.
Richmond -Virginia's capital boasts countless museums, historic sites, and unforgettable vistas of The James River
Virginia Museum of Fine Arts - Also in Richmond, this free art museum is one of the largest in the United States and contains an impressive collection.
Monticello - Take a short detour out of Richmond to reach President Jefferson's private mansion.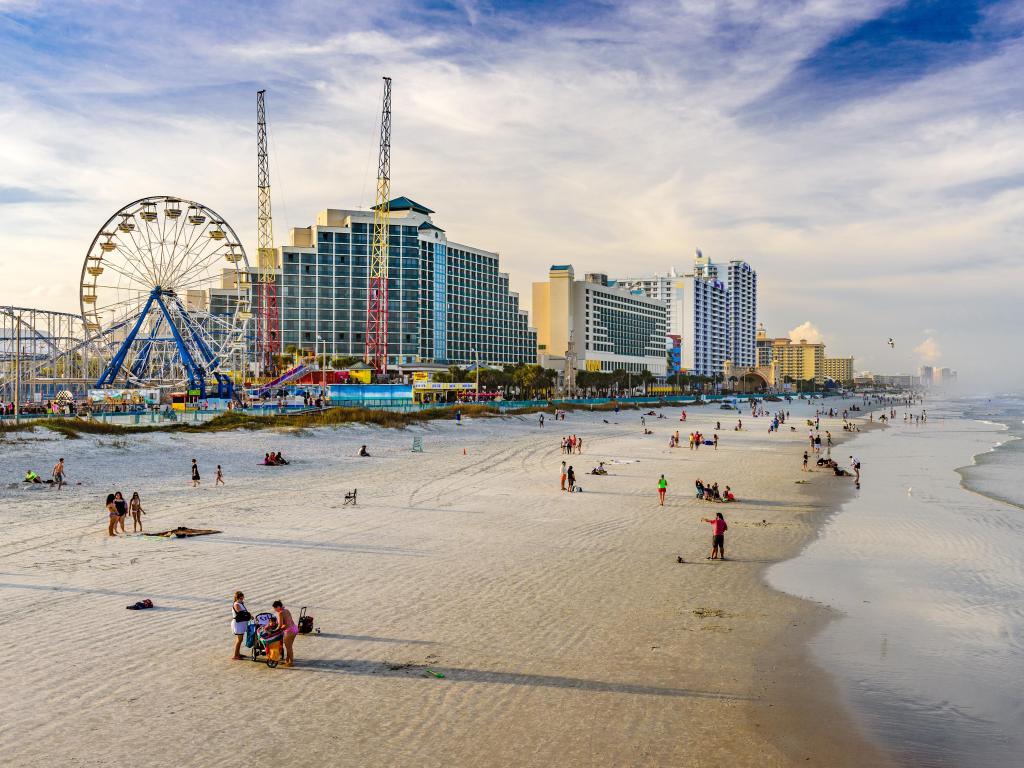 Delaware Detour only:
Ocean City - Just one of the many places along this coastline where you can enjoy beautiful ocean beaches.
Assateague Island National Seashore - Escape the crowds when you come to hike the dunes and quiet beaches on this barrier island, but bring your own refreshments as facilities are limited once you leave the mainland.
Cape Charles - This historic small town on Chesapeake Bay is a great place to explore more sandy beaches and historic buildings, or hire a kayak to head out onto the water.
Norfolk - Take a break to appreciate this charming city by the water, or visit Virginia Zoo if you're able to stay a little longer.
Great Dismal Swamp National Wildlife Refuge - A nature-lover's paradise, you might see bob cats, black bears and more when you travel across this important wildlife refuge.
Both routes:
Lake Anna State Park - Few places highlight Virginia's natural beauty the way this scenic state park does.
Congaree National Park - The bottomland heartwood forest at this park is what makes it one of South Carolina's most distinguished nature spots.
Myrtle Beach - This city makes for a fabulous entertainment hub for people of all ages, housing golf courses, scenic boardwalks, and the famous SkyWheel.
Savannah - If you enjoy pre-Civil War architecture and scenic parks, Savannah is a city you'll definitely want to visit.
St. Simons Island - For a taste of amazing marshlands and spectacular Atlantic Ocean views, you should consider spending some time on this beautiful island.
Jacksonville - One of the biggest cities in North America and the one of the ultimate 'have-a-good-time' spots in the state of Florida
Ocala National Forest - The varied flora in this beautiful forest makes for a great change of pace from the route's largely urban attractions.
Orlando - Home to Disney World, Universal Studios, and countless other landmarks, Orlando is one of the most impressive cities in all of Florida.
Best time to go on a road trip from Philadelphia to Miami
The year-round warm temperatures in Florida make a road trip from Philadelphia to Miami possible in every season, but there are a few things to take into consideration before you set a date.
Merging see-through ocean water, multiple cultures, arts, and music, Miami makes for a beloved tourist destination in the summer. Also, a summer excursion through various states opens up countless possibilities of detours en route - Myrtle Beach, for example, is a great place to visit in the summertime.
However, soaring temperatures the further south you drive - an uncomfortable 90 degrees is common - can make the drive and your sightseeing difficult if it gets too hot.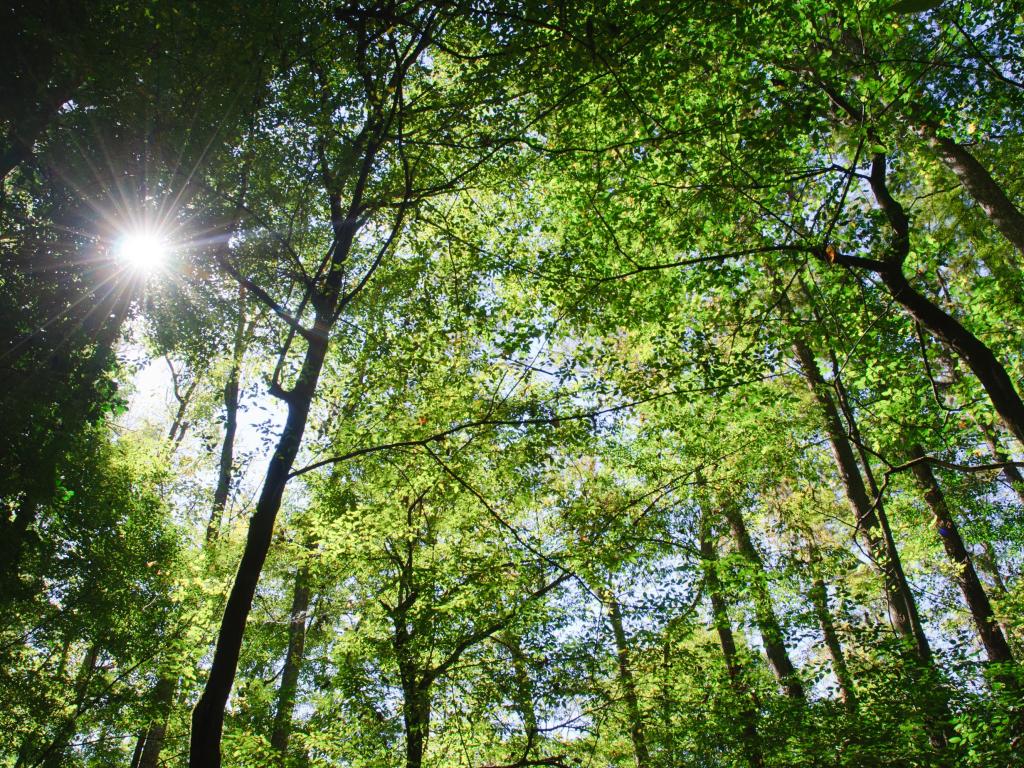 Winters in Miami are effectively what amounts to summer for many other cities in The States, making it a very popular destination in the winter. This means that, unusually, if you're looking to save money and avoid crowds, winter is not the best time to visit the city.
On paper, fall can be a good time to visit Miami - summer's temperatures will have slightly dropped, and you'll get to enjoy a good deal on a hotel room, but a single hurricane can put a serious dampener on your stay.
With all that in mind, the best time to visit would be between March and early June, when you'll be able to enjoy pleasant temperatures throughout this road trip while avoiding the most extreme crowds. Though don't forget to pack for the cooler weather in the northern stretch of this journey - at least 10 degrees cooler should be expected.
There are also plenty of special events this time of year to keep you occupied - St Patrick's Day in Savannah is a particular highlight.