Road Trip from Houston to Corpus Christi
Get swept away by the beauty of coastal Texas on this road trip from Houston to breezy Corpus Christi. Famous for its sailing, kiteboarding and windsurfing, this beachside destination is perfect for adventure lovers. And if you're looking for a trip through charming Texan towns, quirky attractions, and historic sites, then this journey to Corpus Christi is just made for you.
The 270-mile road trip from Houston to Corpus Christi will take about 5 hours to drive nonstop. You will get to visit Austin, San Antonio, Galveston, Freeport, Rockport, New Braunfels, Pleasanton, Halfmoon Reef Lighthouse, Seawolf Park and the Alamo.
Read on to find out the best routes for this manageable, yet action-packed road trip from Houston to Corpus Christi, amazing places to stay overnight, unforgettable things to see, and the ultimate time to set off on this adventure to get the most out of it.
How far is Corpus Christi from Houston, and how long will the road trip take?
Comparison of road trip routes between Houston and Corpus Christi

| Route | Distance | Driving Time |
| --- | --- | --- |
| The Galveston Route | 270 miles | 5 hours |
| The Austin Route | 390 miles | 6 hours |
If you opt for the scenic Galveston Route from Houston to Corpus Christi, you can expect the journey to take around 5 hours, covering a distance of approximately 270 miles.
On the other hand, if you choose to follow the Austin Route, prepare for a drive of around 6 hours, covering about 390 miles.
Each route offers its own unique experiences, with the Galveston Route providing coastal charm and the Austin Route giving a taste of Texas' vibrant cities. Whichever route you choose, we suggest allowing 2-3 days to fully appreciate the journey and take in the interesting stops along the way.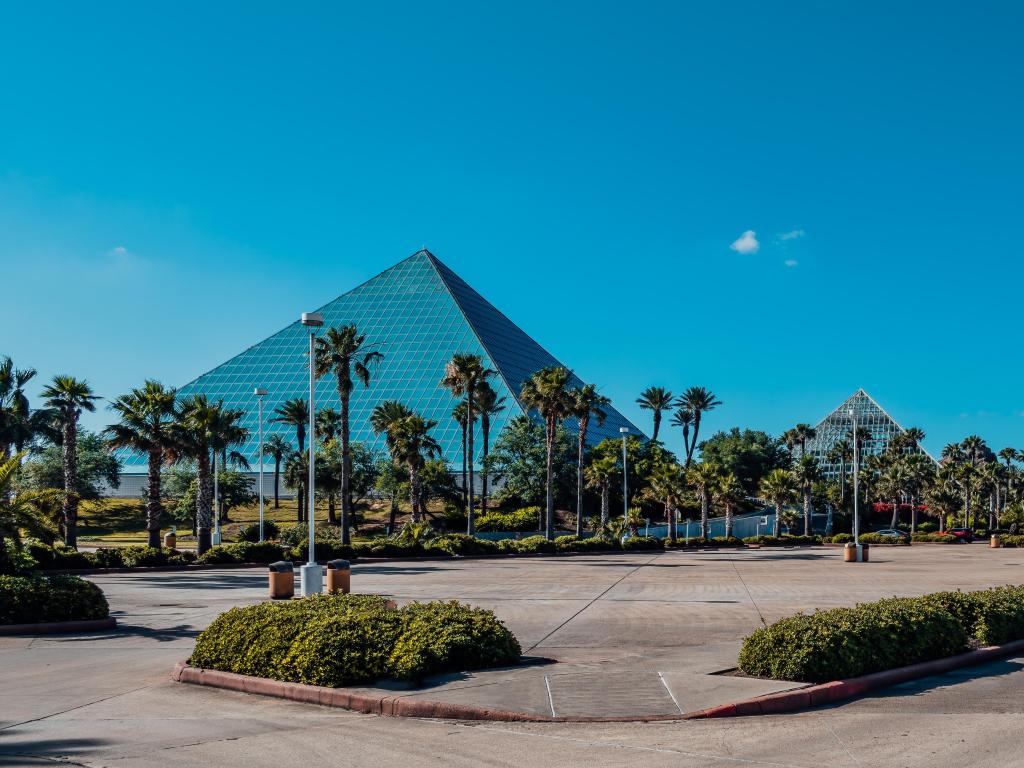 Best road trip route from Houston to Corpus Christi
The choice between the Galveston Route and the Austin Route from Houston to Corpus Christi is certainly not an easy one, as both routes offer distinctive charms and attractions that cater to a variety of interests.
Most likely, your decision will come down to whether you've already visited Austin and San Antonio: to Texan greats that aren't to be missed.
If you're drawn towards the allure of the sea, the Galveston Route is your match. Starting from the bustling metropolis of Houston, this journey brings you along the Texas Gulf Coast, offering stunning views of the Gulf of Mexico.
In Galveston, you can immerse yourself in the city's rich history, stroll along the historic Strand, or enjoy the sun on Galveston's sandy beaches.
As you continue your drive towards Corpus Christi, you will pass through charming coastal towns, each offering its own slice of seaside serenity.
If a journey through vibrant cities and historical sites sounds more appealing, the Austin Route is the way to go. Starting from Houston, you will head towards Austin, the state capital known for its thriving music scene and outdoor recreational opportunities.
From there, the route takes you through San Antonio, a city steeped in history with attractions like the Alamo and the River Walk. As you continue your journey to Corpus Christi, you'll pass through the beautiful Texas Hill Country, giving you a taste of the state's diverse landscapes.
How to drive from Houston to Corpus Christi
The map above shows our suggestions for the best road trip routes between Houston and Corpus Christi, Texas. Keep reading for detailed descriptions of both routes, where to stay on either, and the best things to do on the way.
The Galveston Route
Begin your journey in Houston and hit the road heading southeast along Interstate 45 (I-45) until you reach Galveston. Here, take in the Victorian architecture and historic districts, and don't miss the chance to stroll along the Galveston Island Historic Pleasure Pier.
Keep moving along the coast towards Corpus Christi via the Bluewater Highway until you reach Surfside Beach and detour inland a little to the town of Freeport. Follow Highway 35 until you reach Point Comfort. After crossing Lavaca Bay you'll reach Port Lavaca with its Bayfront Peninsula Park. The Gulf Coast's natural beauty offers plenty of picturesque stops.
Venture southward until you reach the "Sparkling City by the Sea", in Corpus Christi.
The Austin Route
Set out from Houston heading west along the I-10. Enjoy the changing scenery as urban landscapes give way to the charming Texas countryside. Before long, you'll find yourself in Austin, the state capital known for its buzzing music scene and vibrant tech community.
Here, you can soak up the creative energy of the city at one of the numerous live music venues, or explore the Texas State Capitol and Zilker Park.
Once you've had your fill of Austin's unique vibe, head south on I-35, passing through the rolling Texas Hill Country. The next stop is San Antonio, a city steeped in history and culture. Make sure you take in the Alamo and River Walk while you're in town.
Leaving San Antonio, you'll continue your journey south on I-37. This stretch of road offers a taste of the scenic countryside and smaller towns that make up this region of Texas. After an enjoyable drive (just over 2 hours from San Antonio), you'll reach your final destination, Corpus Christi.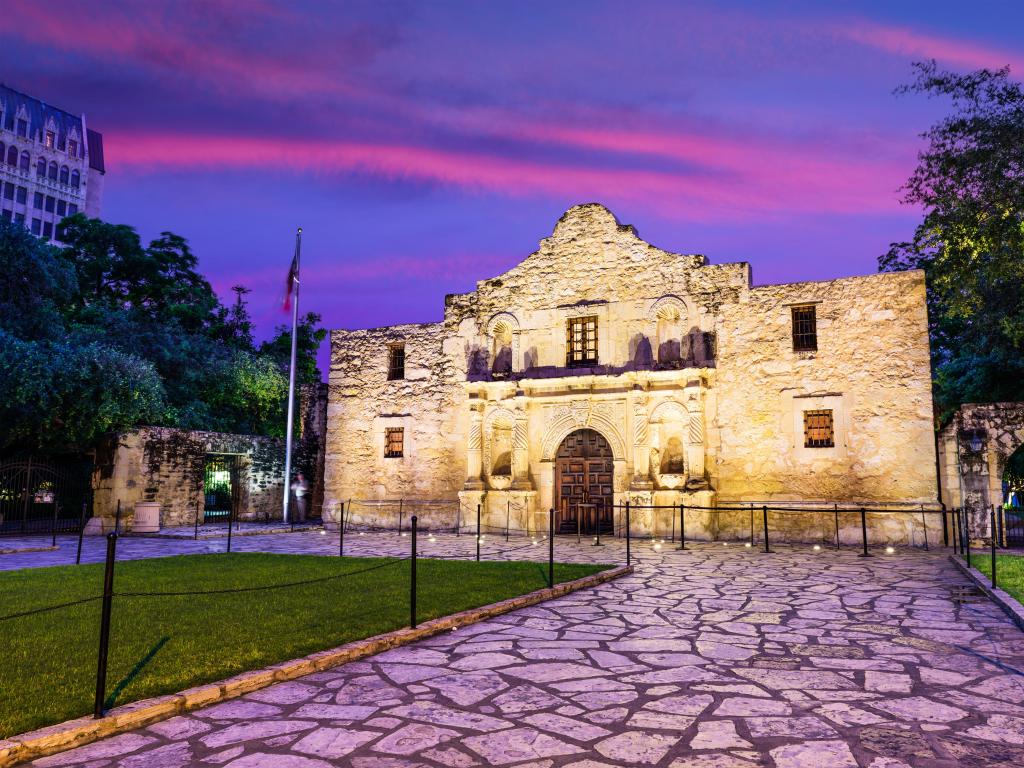 Best places to stop between Houston and Corpus Christi
Even though this road trip is relatively short, we recommend splitting your journey into two or three days to make sure you have time to visit some of the unique attractions on each of our recommended routes.
Here are some of the best places you can make an overnight stop to recharge and get ready for the next leg of your Texas adventure.
Relax on the sandy beaches of Galveston
Synonymous with sun-soaked beaches, Victorian architecture, and a lively amusement pier, Galveston, Texas is a great stopover option on the Galveston Route, located only an hour away from Houston.
One of the city's crowning jewels is its historic Strand District, a National Historic Landmark, where 19th-century architecture houses a collection of fascinating shops, art galleries, and eateries.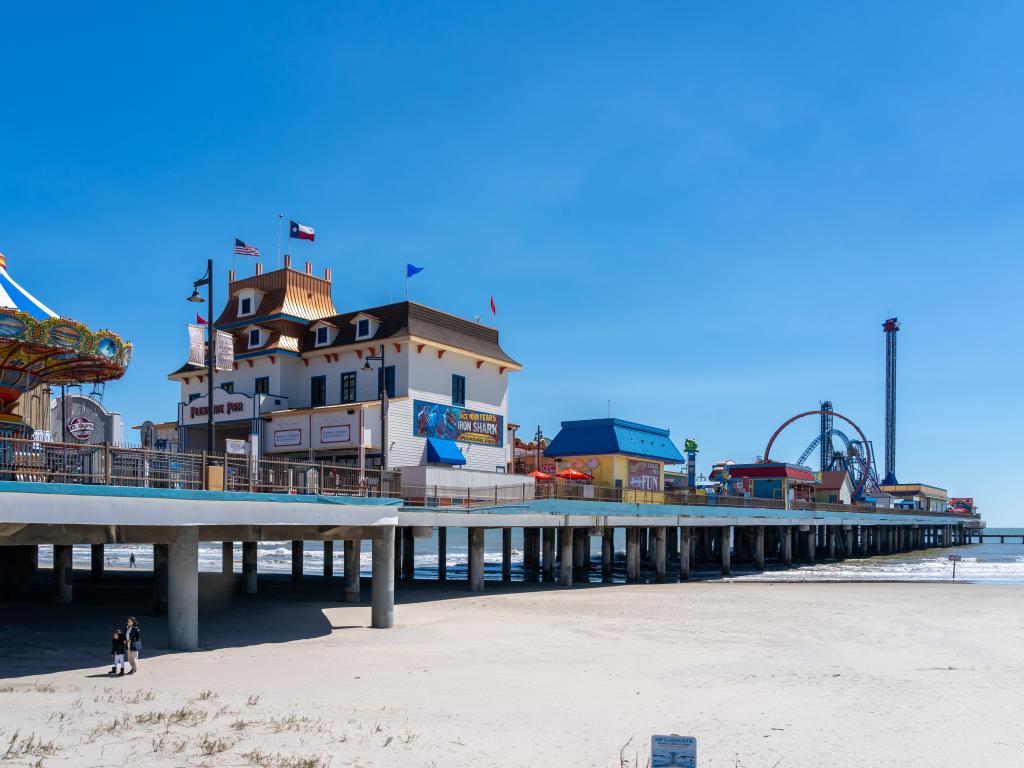 Of course, a trip to Galveston wouldn't be complete without spending some time on its sun-kissed beaches. Galveston Island State Park offers a tranquil setting for beach combing, swimming, and picnicking. Here, you can bask in the Texas sun and enjoy the beautiful views of the Gulf of Mexico.
The Galveston Island Historic Pleasure Pier is another must-visit attraction. This amusement park stretches over the Gulf waters, offering a variety of rides and games, perfect for families or anyone looking to let their inner child out.
While visiting the glamorous coastal city of Galveston, we recommend staying at the luxurious The Tremont House, Galveston, a Tribute Portfolio Hotel to match the atmosphere of the surroundings. This gorgeous hotel is located a stone's throw from Galveston Beach.
During your stay, you will be located a short distance from the Cruise Terminal, if you are getting ready to set off on an even bigger adventure on the water. You will also find the fantastic restaurants and shops of the Strand Historic District at your doorstep.
A dazzling urban stay in Austin
Steeped in rich history and known as the Live Music Capital of the World, Austin, Texas is an ideal stopover on the Austin Route, located about 2 hours and 40 minutes from Houston.
Austin's thriving music scene is famous worldwide. Don't miss out on the chance to catch a live show at one of the many spots across town, like the famous Continental Club or the Moody Theater, home of the acclaimed Austin City Limits Live.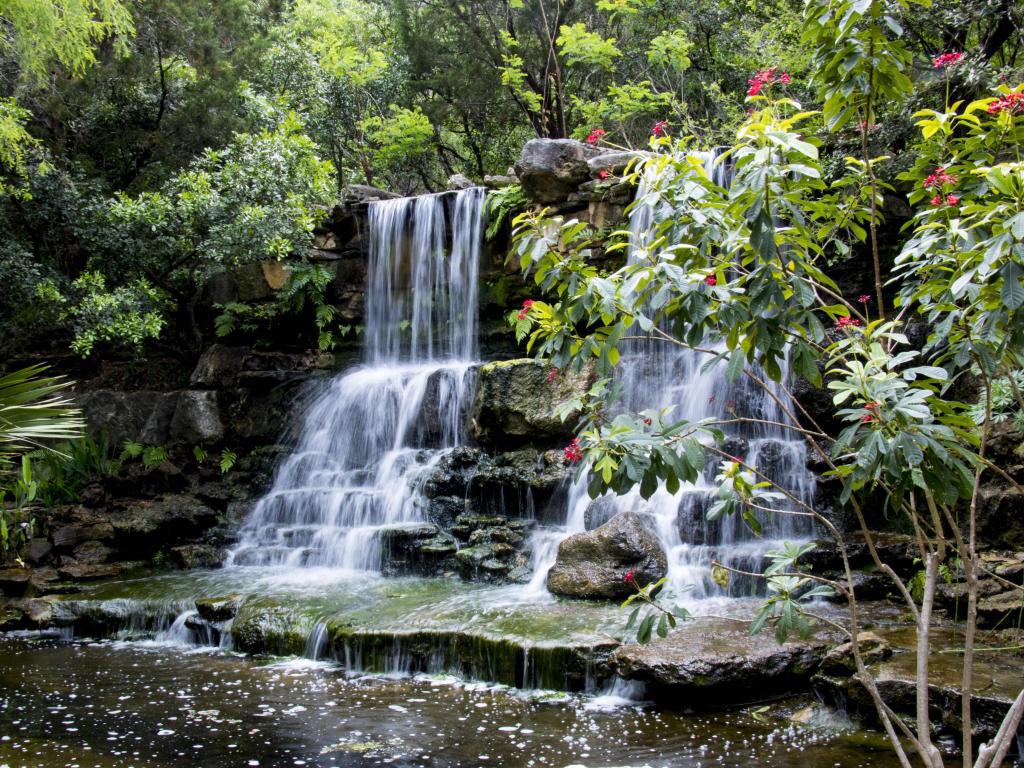 It's not just about the music in Austin. Visit the Zilker Metropolitan Park, a sprawling green space in the heart of the city, home to the Barton Springs Pool, a natural spring-fed swimming pool, and the Zilker Botanical Garden, with its beautiful, themed gardens.
Texas State Capitol, a stunning pink-granite structure, is also a must-see in Austin. The largest state capitol building in the United States, it offers free guided tours that provide a closer look at Texas history and the architectural grandeur of the building.
There are many lodging options in Austin, but our all-time favorite is Hotel Saint Cecilia, a beautiful designer hotel. This stylish hotel boasts a stellar location with the Capitol Building and Barton Springs Pool within its close vicinity.
If you are looking for the ultimate relaxation under the Texan sun, the hotel has a fabulous outdoor pool with six poolside bungalows for that extra luxury. You won't have to venture far during your stay if you don't want to, as there is a fantastic restaurant on-site.
Where to stay when you reach Corpus Christi
You will never be too far from a beach in Corpus Christi. Located within walking distance of McGee Beach, you will have the perfect opportunity to work on your tan during your visit while staying at Residence Inn by Marriott Corpus Christi Downtown.
If swimming in the sea is not your thing, the aparthotel boasts a beautiful outdoor pool you can enjoy.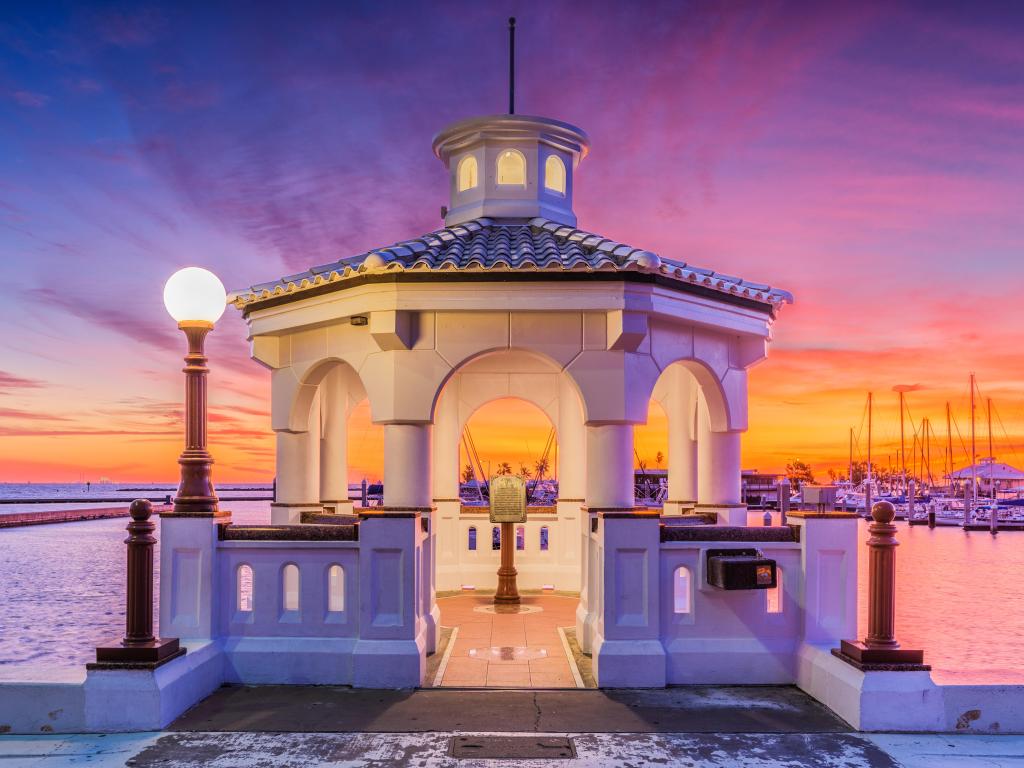 Every morning during your stay, you will be treated to an array of delicious breakfast choices, ranging from a classic continental spread to a full buffet featuring local delicacies and freshly baked pastries.
If you are looking to stay active and explore the beautiful waters of the Gulf of Mexico, you can go snorkeling in the area. For adventurous spirits, canoeing and hiking opportunities abound in the nearby areas, so get ready to enjoy the great outdoors!
Things to see on a road trip from Houston to Corpus Christi
The surprisingly varied, engaging, and captivating road trip from Houston to Corpus Christi is a treasure trove of experiences, perfectly balancing the thrill of discovery and leisure, historical intrigue, and modern delights.
To make your planning easy, check out our curated lists below, highlighting all the must-see places and hidden gems along the way.
The Galveston Route
Galveston Island Historic Pleasure Pier, Galveston - This amusement park offers a nostalgic trip back in time with its variety of traditional rides, games, and eateries. Located on a pier extending over the Gulf of Mexico, it provides an unparalleled view of the ocean.
The Strand Historic District, Galveston - This district is the heart of Galveston, boasting beautifully preserved Victorian architecture, an array of unique shops, and diverse restaurants. A walk here feels like stepping back into the 19th century with the added convenience of modern amenities.
Moody Gardens, Galveston - A unique educational destination, Moody Gardens features three distinct pyramid attractions – an aquarium, a rainforest, and a discovery pyramid, each offering different interactive exhibits. The complex also includes a golf course and hotel, making it a comprehensive entertainment venue.
Seawolf Park, Pelican Island - Sea Wolf Park offers a great blend of leisure and education. It features a naval museum with WWII submarine and destroyer escort, a popular fishing pier, and picnic spots with stunning views.
Brazosport Museum of Natural Science, Freeport - This museum offers a variety of exhibits including shells, rocks, minerals, and Texas Coastal and Native American archeology. It's a fascinating stop for those interested in natural sciences and local history.
Quintana Beach County Park, Freeport - This is a 51-acre beachfront park offering a range of amenities including RV hookups, campsites, a playground, and historical sites. A perfect place for a beach picnic or for exploring the remains of Fort Bates from the Civil War era.
Calhoun County Museum, Port Lavaca - A museum that offers a deep dive into the history and cultural heritage of Port Lavaca and Calhoun County. The museum features exhibits on local history, natural history, and art, as well as a historic one-room schoolhouse.
Halfmoon Reef Lighthouse, Port Lavaca - An iconic symbol of Port Lavaca, this lighthouse was once located in Matagorda Bay to aid ships navigating the waters. Now, it's an interesting attraction to visit and learn about its historical significance.
Texas Maritime Museum, Rockport - This museum offers exhibits on the maritime history of Texas, including oil drilling, shipwrecks, and fishing. It's a great place for those interested in learning about the state's rich maritime history.
Rockport Beach, Rockport - The first Blue Wave Beach in Texas, this clean and family-friendly beach offers a long sandy shore, calm waters, and a variety of amenities including picnic areas, pavilions, a playground, and a birding area.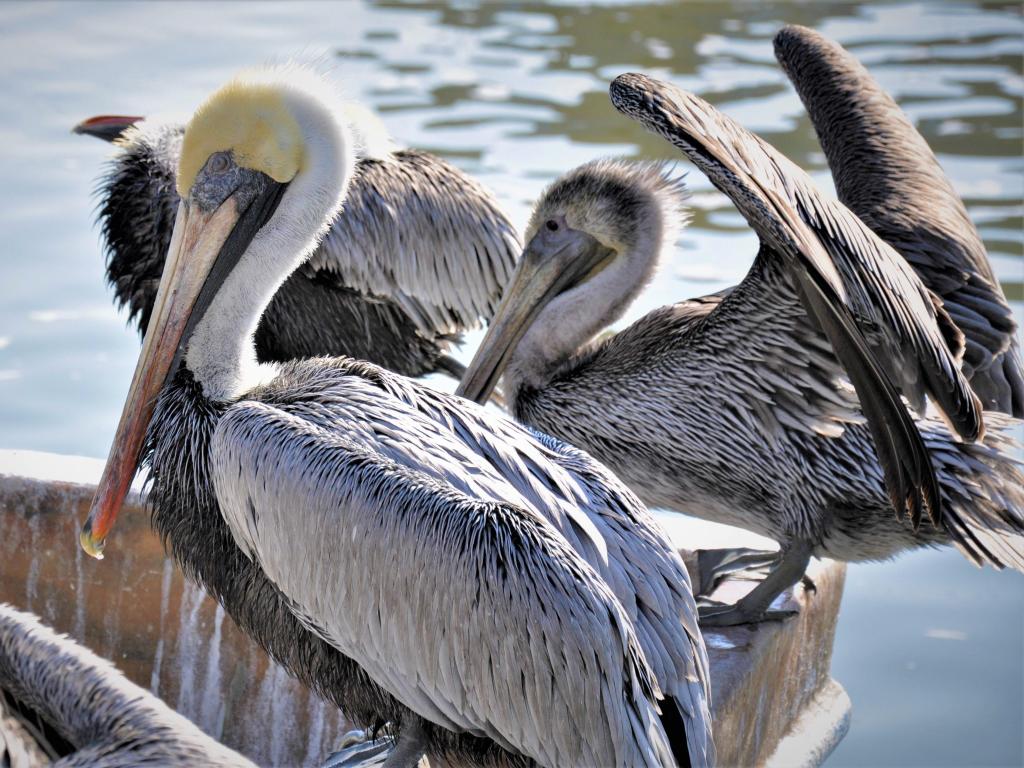 The Austin Route
The Texas State Capitol, Austin - The magnificent Texas State Capitol in Austin is an architectural marvel, crafted from pink granite. As the largest state capitol building in the US, it offers free tours showcasing its rich history and unique Texan heritage.
Zilker Metropolitan Park, Austin - Zilker Park, a 350-acre oasis in the heart of Austin, is a perfect spot for outdoor activities. Whether it's swimming in Barton Springs Pool, exploring the botanical garden, or just enjoying a picnic, there's something for everyone.
The Cathedral of Junk, Austin -Tucked away in a suburban neighborhood of Austin, the Cathedral of Junk is a unique structure made entirely from discarded items. It's a testament to one man's creativity and perseverance, turning everyday waste into a towering, whimsical landmark.
Schlitterbahn Waterpark & Resort, New Braunfels - A perennial summer favorite, Schlitterbahn New Braunfels has been named the world's best waterpark multiple times. With a unique hill country setting, natural spring-fed rivers, and a wide range of water attractions, Schlitterbahn is a family-friendly destination that offers more than just slides and pools.
Buc-ee's, Luling - Buc-ee's is far more than a gas station—it's a Texas institution that is well worth a detour. With its beaver-themed merchandise, an array of food options, and famously clean restrooms, it's a one-of-a-kind rest-stop experience.
The Alamo, San Antonio - An emblem of Texas history, the Alamo is a Spanish mission turned fortress, remembered for the pivotal Battle of the Alamo. Today, it stands as a museum, offering a glimpse into the Texan fight for independence.
San Antonio River Walk, San Antonio - This vibrant, verdant sanctuary weaves through downtown San Antonio, dotted with restaurants, shops, and historical landmarks. It's especially enchanting in the evenings when the area is lit up, enhancing the beauty of the riverscape.
Longhorn Museum, Pleasanton - Located in Pleasanton, the birthplace of the cowboy, the Longhorn Museum is dedicated to preserving the Western heritage of Atascosa County. The museum features exhibits on ranching, pioneer life, and the oil industry, offering a comprehensive look at the history and culture of the region.
Atascosa River Park, Pleasanton - This local park provides a beautiful outdoor space for relaxation and recreation. It features a charming river, playground, sports courts, picnic tables, and a trail for walking or jogging, making it a perfect place for a family outing or a serene retreat.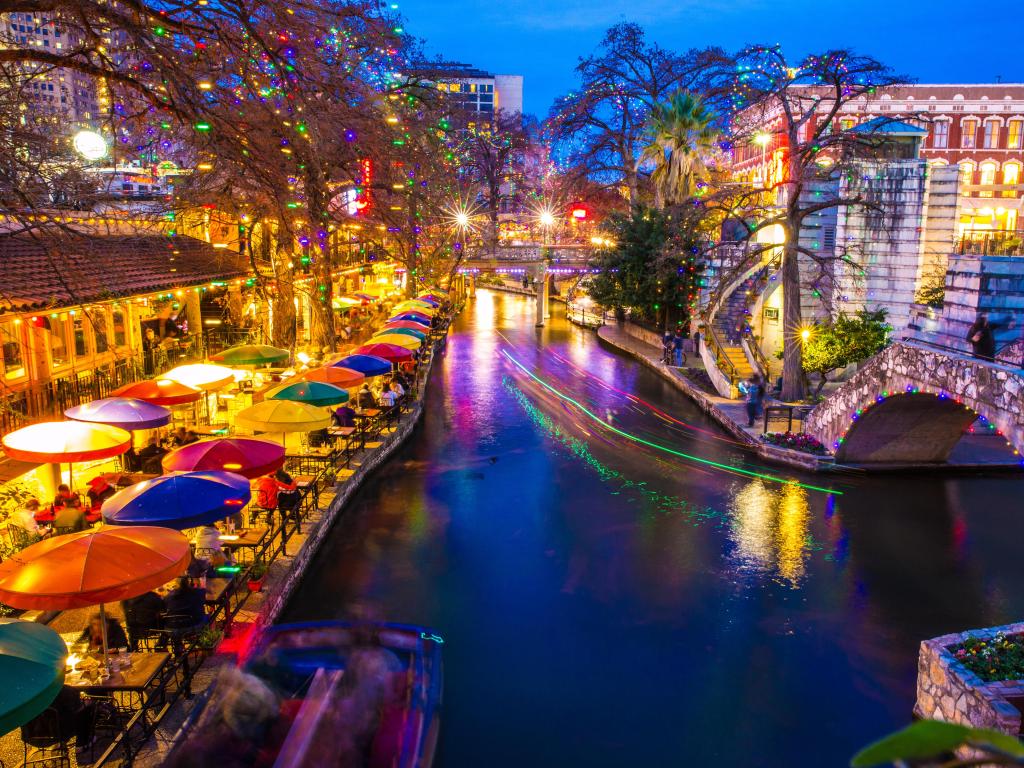 Best time to go on a road trip from Houston to Corpus Christi
The Houston to Corpus Christi road trip can certainly be enjoyed year-round, although the best time to embark on this journey largely depends on your preferred weather and the activities you plan to engage in.
Texas is known for its hot summers, and Corpus Christi is no exception. From June to August, temperatures often reach the mid to high 90 degrees Fahrenheit, making this a great time for beach activities and water sports, but potentially uncomfortable for those sensitive to heat.
You can also make a detour to South Padre Island and enjoy the summer to the fullest if you have more time.
In contrast, the fall season offers more moderate temperatures, ranging from the high 60s to mid-80s. This period is considered one of the best times to visit, as it offers a balance between pleasant weather and lower tourist traffic.
October brings Dia de los Muertos Street Festival to Corpus Christi. This vibrant festival celebrates the Day of the Dead, a Mexican holiday that honors deceased loved ones.
Winter sees temperatures drop to the low 50s and 60s. While it's too cold for some beach lovers, January is actually peak season for surfing, and the city is known as Texas' surf hub with its consistent waves and favorable conditions.
One of the biggest advantages of traveling in winter is that it's off-peak tourist season, which means fewer crowds at popular attractions and potentially lower accommodation prices.
Spring is another beautiful time for a road trip. The weather warms up to a comfortable range of the high 60s to mid-80s, the landscapes burst into bloom, and you won't have to worry about cold weather as you are enjoying outdoor activities.
The area also hosts several festivals during this period, like the annual Oysterfest in nearby Fulton in March, which would be a great excuse to let your inner foodie out during your trip.
If you visit in May, you can participate in Buc Days, which is a multi-week festival that celebrates the city's history, culture, and sense of fun! It includes a big parade, a carnival, an air show, live music, and a pro rodeo.