Road Trip from Atlanta to Asheville
Craving for some epic scenery, amazing music and rich historic sites dotted in between? This road trip from Atlanta to Asheville offers the perfect blend of all of these, providing an adventurous, scenic, and educational journey for curious travelers.
The 300-mile road trip from Atlanta to Asheville will take about 6 hours to drive. The unforgettable sights include Gatlinburg, Chattanooga, Pigeon Forge, Knoxville and Dollywood as well as the Appalachian, Blue Ridge and Great Smoky Mountains.
This amazing road trip offers a diverse range of attractions and experiences, making the journey a great adventure for travelers who seek a mix of natural beauty, history, and culture. Read on to find out more.
How far is Asheville from Atlanta, and how long will the road trip take?
Comparison of road trip routes between Atlanta and Asheville

| Route | Distance | Driving Time |
| --- | --- | --- |
| The Direct Route | 300 miles | 6 hours 10 minutes |
| The Nashville Route | 560 miles | 9 hours 40 minutes |
There are two good route options, with the Direct Route being the shorter of the two at 300 miles and taking approximately 6 hours and 10 minutes of driving time.
The Nashville Route is longer at 560 miles and takes about 9 hours and 40 minutes of driving time without accounting for any stops or detours.
If you want to enjoy the journey and take in all the attractions and natural beauty on the way, we recommended to take at least 3-4 days to complete the trip.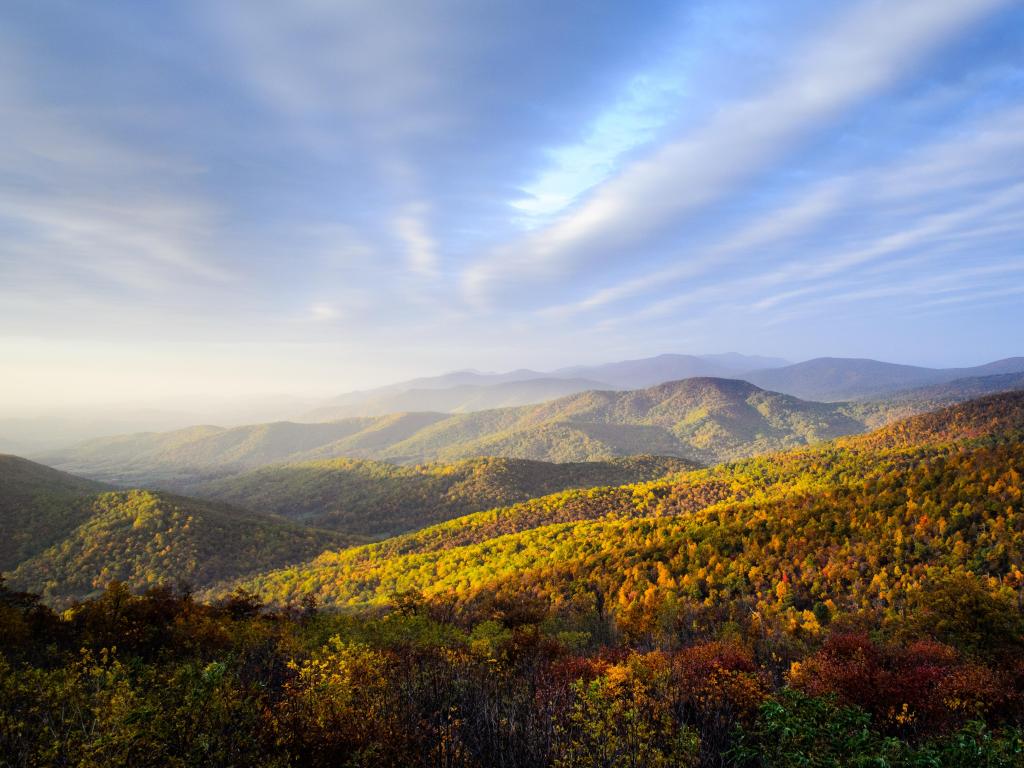 Best road trip route from Atlanta to Asheville
There are two main routes to consider when planning a road trip from Atlanta to Asheville. The first route, known as the direct route, takes you through the scenic Blue Ridge Mountains and offers stunning views of the Appalachian Mountains.
This route is ideal for those who love the outdoors and want to explore charming towns with historic vibes. The second route, known as the Nashville route, covers more urban areas and offers a mix of historic and modern attractions.
It is longer than the direct route and requires more driving time, but it also includes a drive through the Great Smoky Mountains, which is a highlight of this route.
You will have the option to drive on the legendary Blue Ridge Parkway as a much-worthy detour on both routes. Here is our detailed guide about where the Blue Ridge Parkway starts to help you plan.
Both routes offer a diverse range of attractions and experiences, making them great options for travelers who are looking for a mix of natural beauty, history, and culture.
The Direct Route (via Pigeon Forge detour)
The route starts in Atlanta and heads north on Interstate 575 (I-575) towards Blue Ridge. From there, it continues north, passing through the scenic Blue Ridge Mountains and offering stunning views of the Appalachian Mountains.
The road then takes a turn west, leading into the Great Smoky Mountains National Park in Tennessee.
As the road continues through the park, it passes through scenic mountain views and lush forests until it reaches the town of Pigeon Forge. From there, it turns southeast on US-441 and continues through the mountains until reaching Asheville.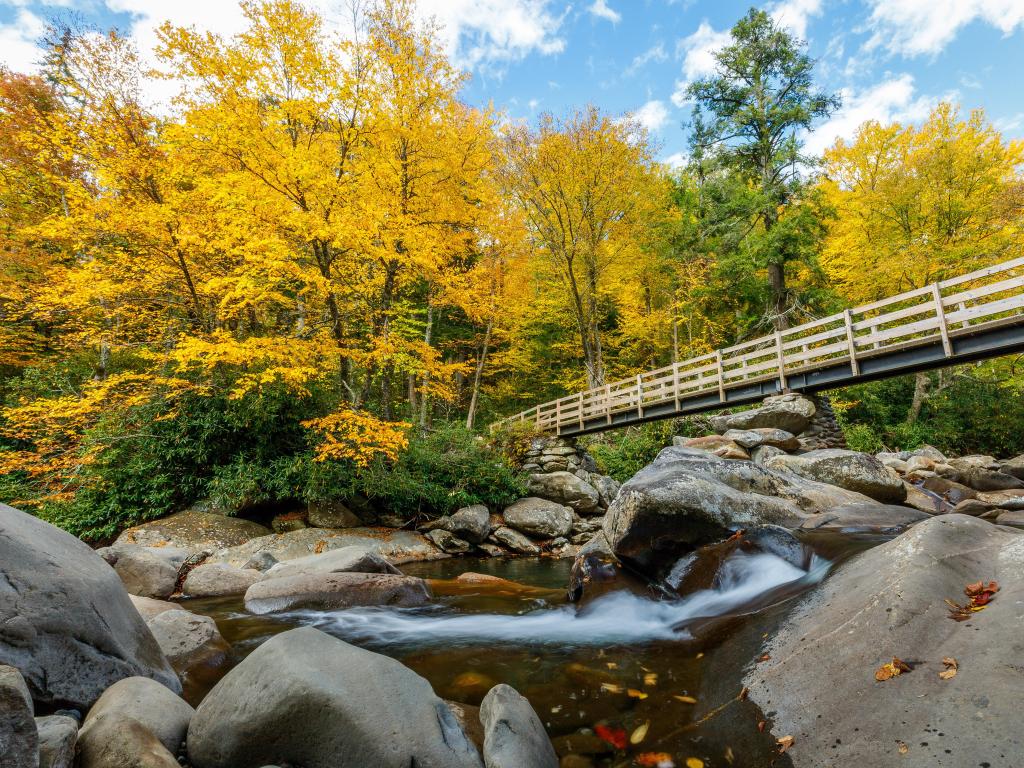 The Nashville Route
Starting in Atlanta, you will head northwest on I-75 toward Chattanooga. You will cross the border into Tennessee and continue towards Nashville.
After passing through Nashville, you will continue on I-40 East towards Knoxville. Once you reach Knoxville, you will take the exit for US-441 South towards Pigeon Forge.
From here, you will head southeast on US-441 towards the Great Smoky Mountains National Park. The road will take you through the mountains and you will eventually cross the border into North Carolina. Head northeast on US-74 towards Asheville, where you will complete their journey.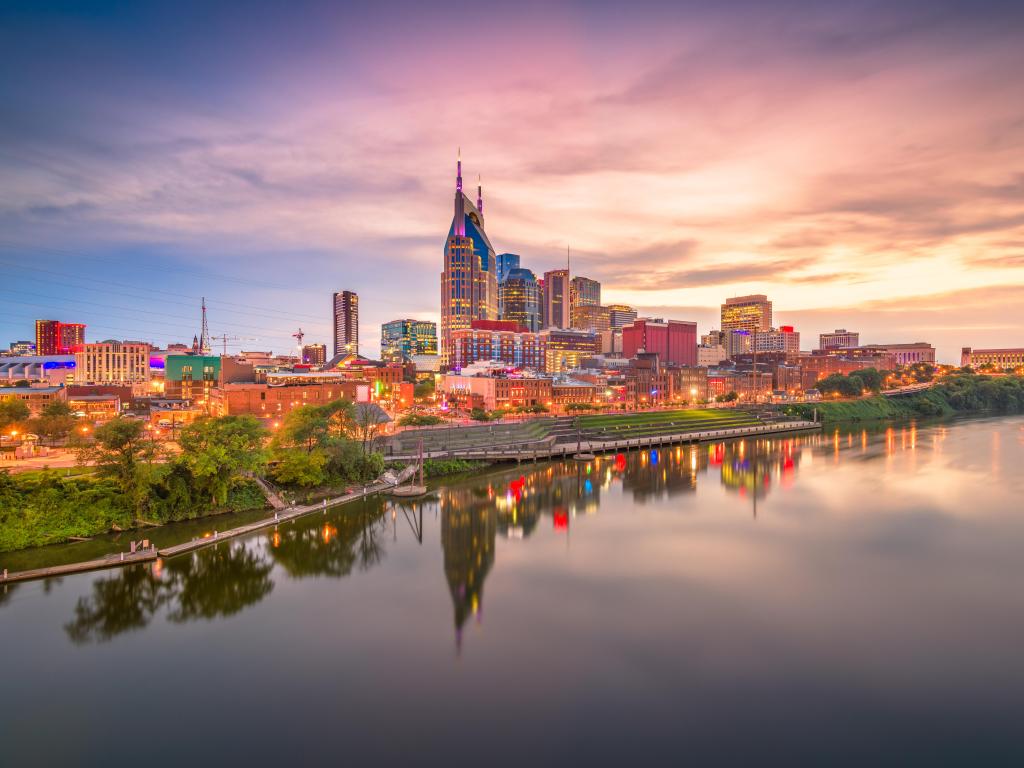 Best places to stop between Atlanta and Asheville
Not only is the drive filled with breathtaking views of the Appalachian Mountains, but there are also plenty of amazing stops along the way. Here are our top choices for amazing places to stop and explore.
Admire the views of the Great Smokies in Gatlinburg
If you're looking for a perfect overnight stop between Atlanta and Ashville along the Direct Route, Gatlinburg is an excellent choice. This charming town is the gateway to the Great Smoky Mountains National Park.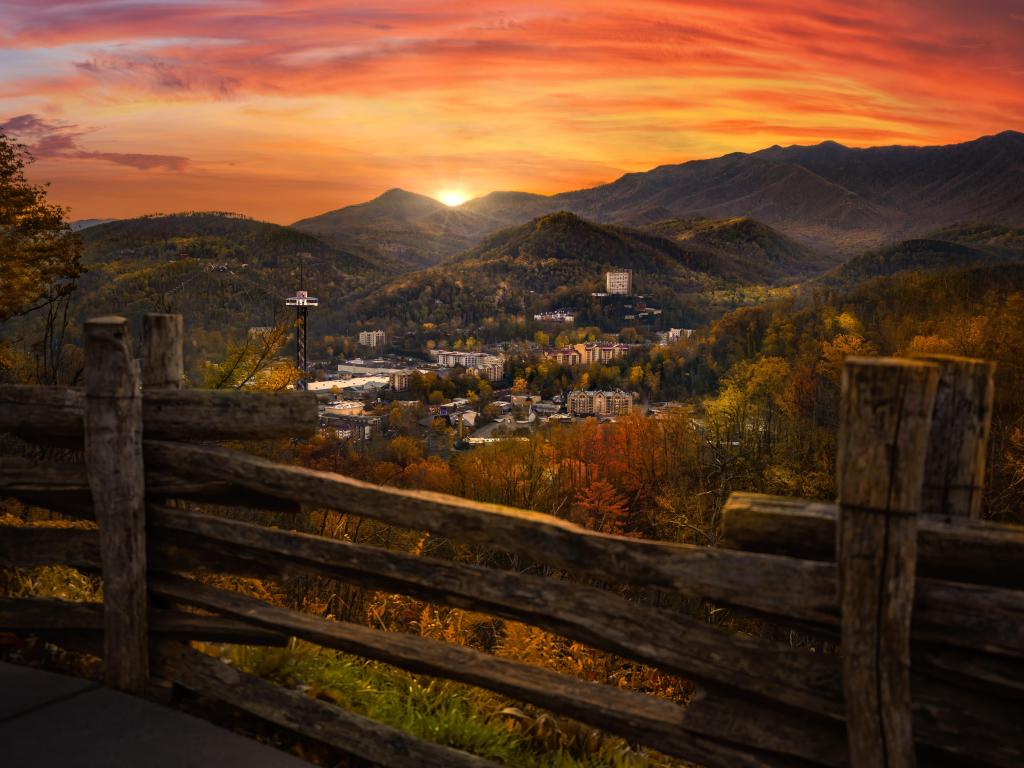 Gatlinburg offers visitors a range of family-friendly attractions, including amusement parks, aquariums, museums, and more. There are also plenty of opportunities to explore the natural beauty of the area, from scenic drives to hiking trails and waterfalls.
For a comfortable stay in Gatlinburg, we recommend the Margaritaville Resort Gatlinburg. This hotel is conveniently located near the main road, ensuring that travelers won't have to go out of their way to find it.
The hotel offers a great blend of relaxation and entertainment, with state-of-the-art spa facilities and an outdoor pool to help you unwind after a long day of driving.
In addition to its great amenities, the hotel is ideally situated for those who want easy access to all the attractions and restaurants in the area. Its location right in the heart of downtown Gatlinburg means that popular destinations such as the Gatlinburg SkyLift Park and Ripley's Aquarium of the Smokies are just a short walk away.
For those who want to explore the Great Smoky Mountains National Park, the hotel is located near the entrance to the park. Plus, with free parking available, guests won't have to worry about finding a spot for their vehicle.
A scenic stop in charming Chattanooga
Chattanooga is also a great place to stop for an overnight stay on the Nashville Route. Located roughly halfway between the two cities, Chattanooga is a beautiful city with plenty of attractions and activities to enjoy.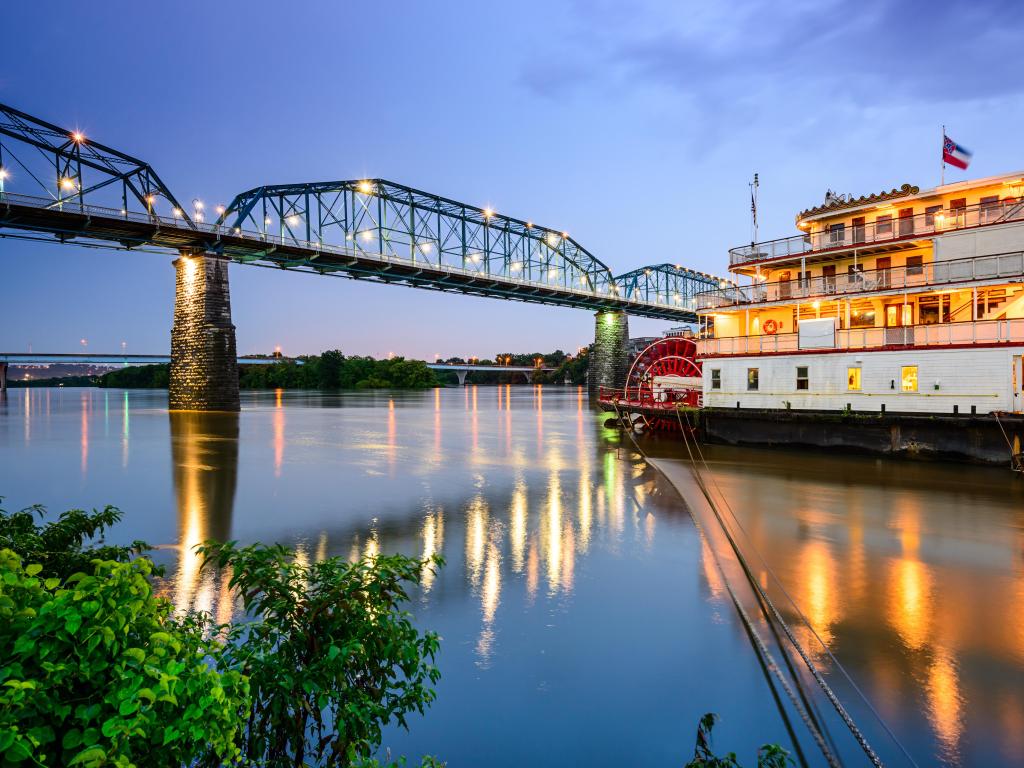 One of the city's main draws is its stunning natural scenery, situated in the foothills of the Appalachian Mountains. Visitors can take advantage of the area's outdoor recreational opportunities by hiking, biking, or exploring the numerous parks and scenic trails in the area.
For those interested in local attractions, Chattanooga is home to several popular destinations. The Tennessee Aquarium is a must-see, featuring a vast array of marine life from both saltwater and freshwater environments.
Lookout Mountain is another favorite spot, offering breathtaking views of the surrounding landscape and a chance to explore popular attractions like Rock City and Ruby Falls. And, for those interested in history, Chattanooga played a significant role in the Civil War, particularly the Battle of Chattanooga, which visitors can learn about at several historical sites.
When it comes to finding a place to stay, The Edwin Hotel is an excellent option. Conveniently located off Interstate 24 and within walking distance of downtown Chattanooga, it offers spacious rooms with comfortable beds and a rooftop bar with stunning views of the city.
Travelers can recharge at the hotel's fitness center or indulge in some pampering at the on-site spa. Additionally, the hotel's prime location allows easy access to several nearby attractions, including the Tennessee Aquarium, Hunter Museum of American Art, and the Riverwalk.
Where to stay when you reach Asheville
If you're looking for a luxurious and elegant hotel in Asheville to wrap up your road trip, I highly recommend the Grand Bohemian Hotel Asheville.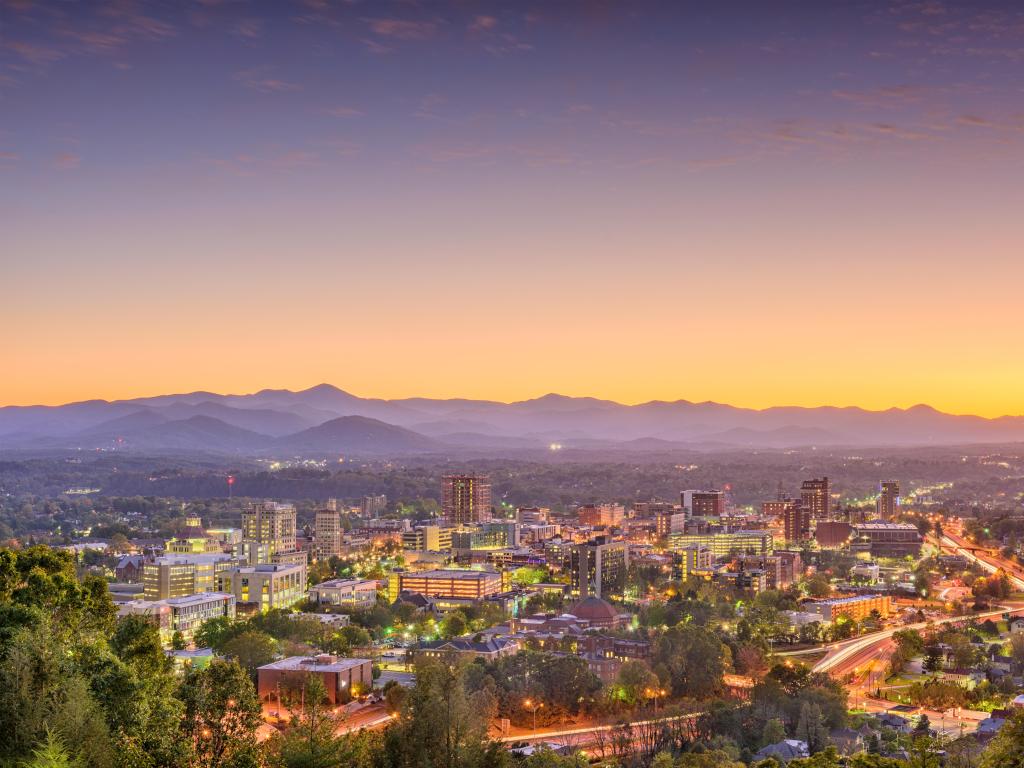 This hotel is in the heart of Asheville's vibrant downtown area, making it the perfect base for exploring the local arts and culture scene. You'll find plenty of galleries, theaters, and other cultural attractions within walking distance of the hotel.
One of the things that make the Grand Bohemian Hotel Asheville stand out is its unique and eclectic design. From the moment you walk in, you'll be surrounded by a rich and vibrant atmosphere that's sure to make your stay a memorable one.
The hotel's luxurious amenities are also top-notch, with excellent dining options and a rooftop lounge that offers stunning views of the city.
If you're looking to relax after a long day on the road, this hotel is the perfect place to do it. Whether you're looking to enjoy a delicious meal, sip a cocktail while taking in the view, or simply unwind in your luxurious room, you'll find everything you need for a comfortable and enjoyable stay.
Things to see on a road trip from Atlanta to Asheville
Both the direct route and the Nashville route offer incredible sights, attractions, and experiences that will make your journey unforgettable. Here are some of the top attractions you can explore on each route.
The Direct Route
Blue Ridge Scenic Railway - Take a leisurely train ride through the stunning Blue Ridge Mountains, where you'll be treated to breathtaking views of the surrounding scenery.
Mercier Orchards - Stop by the orchard to pick some fresh apples, peaches, and other seasonal fruits, or indulge in delicious baked goods from the bakery.
Pisgah National Forest - Experience the beauty of the Pisgah National Forest with hiking trails, fishing, and scenic drives.
The North Carolina Arboretum - Take a leisurely stroll through the beautiful gardens and trails of the arboretum, featuring over 65 acres of colorful plants and flowers.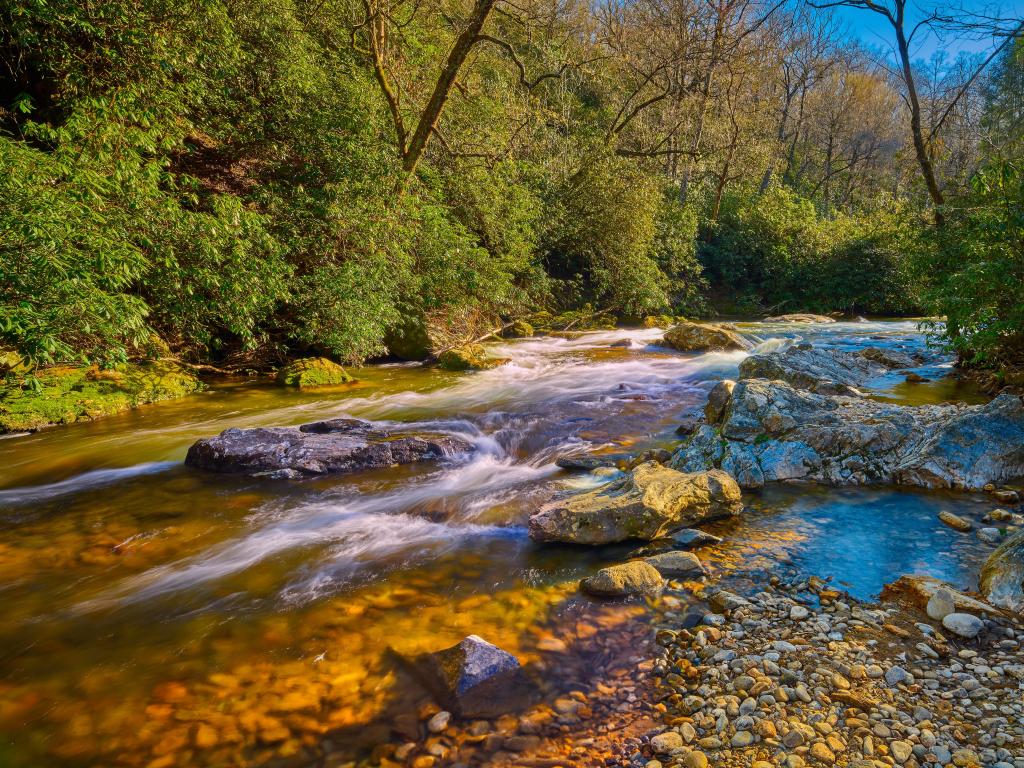 The Nashville Route
Lookout Mountain - Located in Chattanooga, this mountain offers stunning views of the city and the surrounding area.
Grand Ole Opry - This iconic Nashville attraction is a must-visit for any country music fan.
Country Music Hall of Fame and Museum - Celebrate the history and legacy of country music and its many iconic performers at this museum in Nashville.
Ruby Falls - Explore the underground wonder of this unique natural attraction in Chattanooga.
Knoxville Zoo - Visit this zoo in Knoxville, Tennessee, which features a wide variety of animals from all around the world and is a great destination for families.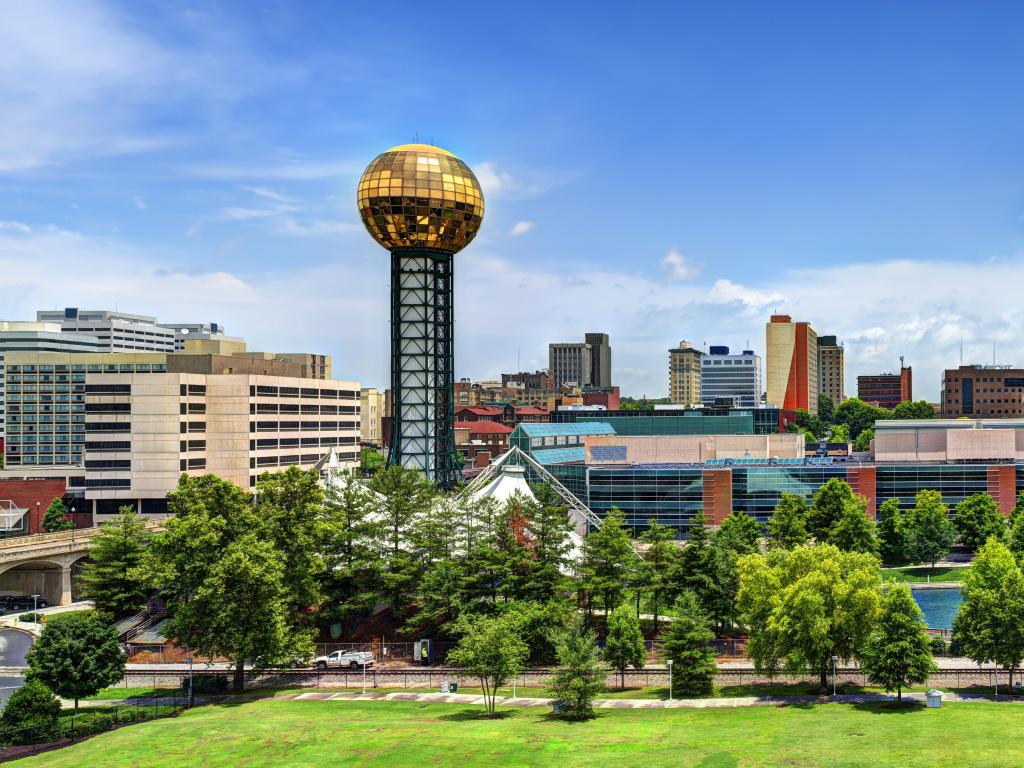 Both Routes
Great Smoky Mountains National Park - Get outdoors and experience the natural beauty of the Smoky Mountains with scenic drives, hiking trails, and picturesque waterfalls.
Dollywood - This popular theme park offers thrilling rides, entertaining shows, and southern-style food options that will keep you entertained all day long.
Biltmore Estate - Take a tour of the stunning Biltmore Estate, a historic home featuring art, architecture, and beautiful gardens.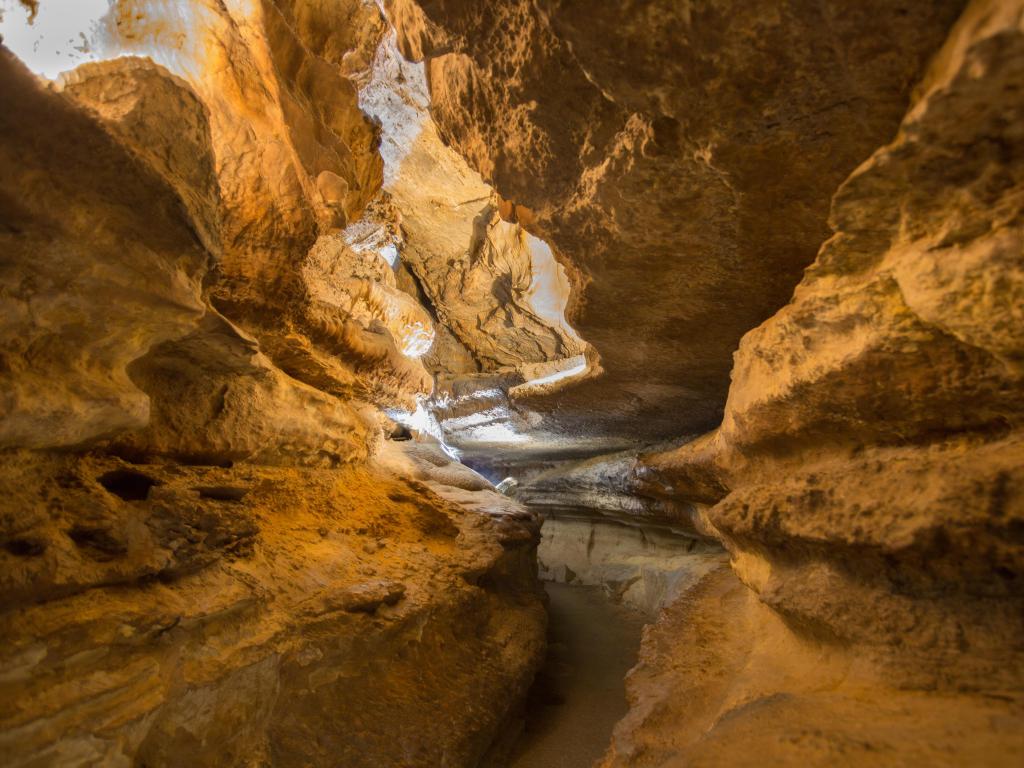 Best time to go on a road trip from Atlanta to Asheville
The best time to go really depends on your preferences for weather, crowds, and events. If you enjoy warm weather and outdoor activities like hiking and sightseeing, summer may be the perfect time for your road trip.
Average high temperatures are in the 80 degrees Fahrenheit with occasional thunderstorms, so make sure to pack sunscreen, hats, and plenty of water. Keep in mind that some attractions, such as Pigeon Forge, can get very crowded during peak tourist season.
If you're a fan of autumn foliage, fall is an excellent time to visit. The leaves turn vibrant shades of red, orange, and yellow, and the temperatures are mild and pleasant. Fall is also a popular time for festivals in Asheville, such as the LEAF Festival and the Mountain State Fair.
If you prefer cooler temperatures and indoor activities like museums and galleries, winter may be the right choice for your road trip.
The mountains can get cold and snowy, and some outdoor attractions may be closed, but Asheville itself still has plenty to offer in terms of indoor activities and events. Keep in mind that winter can also be a quieter time to visit, with fewer crowds and lower prices.
And if you enjoy blooming flowers and mild temperatures, spring is a great time for your road trip. The trees start to bloom and the temperatures are comfortable, making it a great time for outdoor activities and sightseeing. Asheville also has several spring events, such as Biltmore Blooms and Asheville Beer Week.
No matter when you plan to visit, it's always a good idea to check ahead and make reservations in advance, especially during peak travel periods and event seasons. That way, you can ensure availability and secure the best deals on accommodations and attractions.