Road Trip from Austin to El Paso
Get ready to hit the open road on an exhilarating road trip from Austin to El Paso, as we take you on a thrilling ride through some of the most awe-inspiring landscapes Texas has to offer. Take your pick from dramatic desert cliffs, eerie underground caverns, historical monuments or quaint small towns. This trip has it all!
The 660-mile road trip from Austin to El Paso will take about 11 hours to drive nonstop. Sights on the way include San Antonio, Fredericksburg, Fort Stockton, Marathon, Alpine, Marfa, The Alamo, Carlsbad Caverns and Big Bend National Park.
Read on to find out about the best routes to take on this amazing road trip, where to stay, some of the unforgettable things you can see on each route, and the ultimate time to set off on this adventure.
How far is El Paso from Austin, and how long will the road trip take?
Comparison of road trip routes between Austin and El Paso

| Route | Distance | Driving Time |
| --- | --- | --- |
| The Carlsbad Route | 660 miles | 11 hours |
| The San Antonio Route | 820 miles | 13 hours 50 minutes |
If you choose the captivating Carlsbad Route from Austin to El Paso, you can anticipate a journey of approximately 11 hours, traversing a distance of around 660 miles filled with remarkable sights and natural wonders, including the famous Carlsbad Caverns National Park.
Opt for the alternative San Antonio Route, and you'll be treated to a delightful mix of culture and nature, passing by San Antonio (home to the Alamo) and Big Bend National Park. This route spans about 820 miles and takes roughly 13 hours and 50 minutes to journey through the heart of Texas.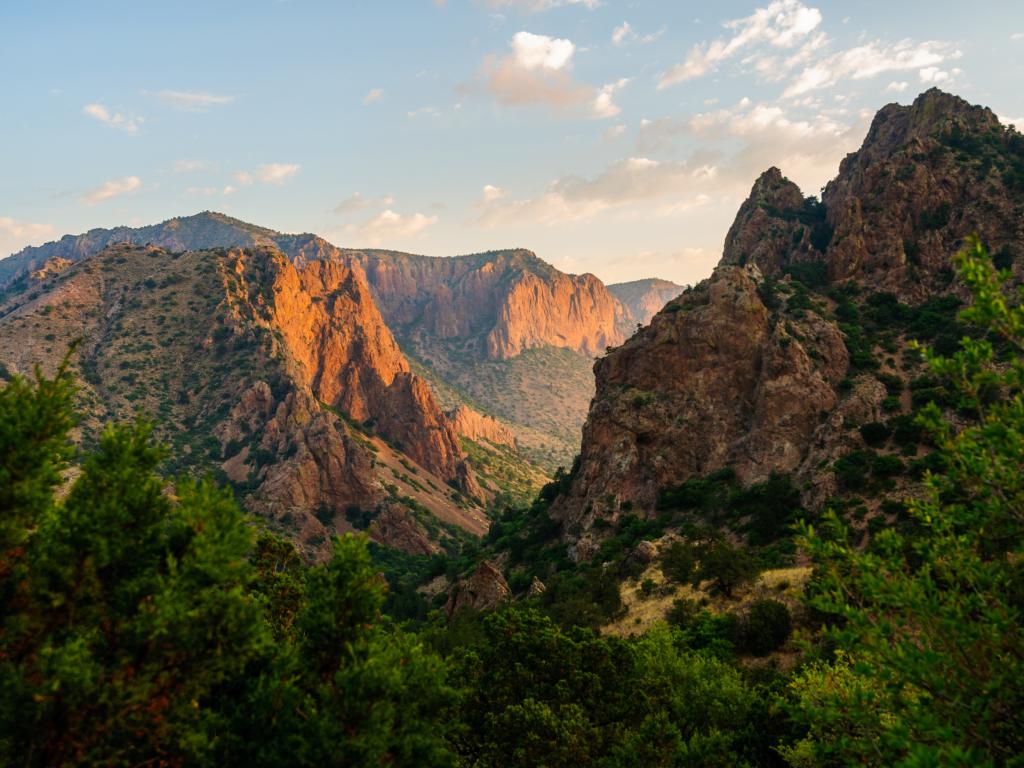 Both routes have a lot to offer in their own right: from big-name natural parks to charming small towns and quirky sights. Get a taste of Germany in Fredericksburg on the San Antonio Route, for example, or take a snap with a giant roadrunner statue in Fort Stockton on our Carlsbad Route.
To fully appreciate the beauty and charm of either route, we recommend setting aside at least 4-5 days to immerse yourself in the incredible sights and activities along the way.
Best road trip route from Austin to El Paso
The decision of which route to take from Austin to El Paso depends on your personal interests; whether you prefer a thrilling adventure filled with natural wonders and caverns, or a journey that combines historical sites and stunning national parks.
Starting from Austin, the Carlsbad Route promises a fascinating expedition, offering an array of impressive natural attractions like Enchanted Rock State Natural Area, Carlsbad Caverns National Park, and Guadalupe Mountains National Park.
This itinerary is perfect for those who have a passion for the outdoors and a love for exploring unique geological wonders.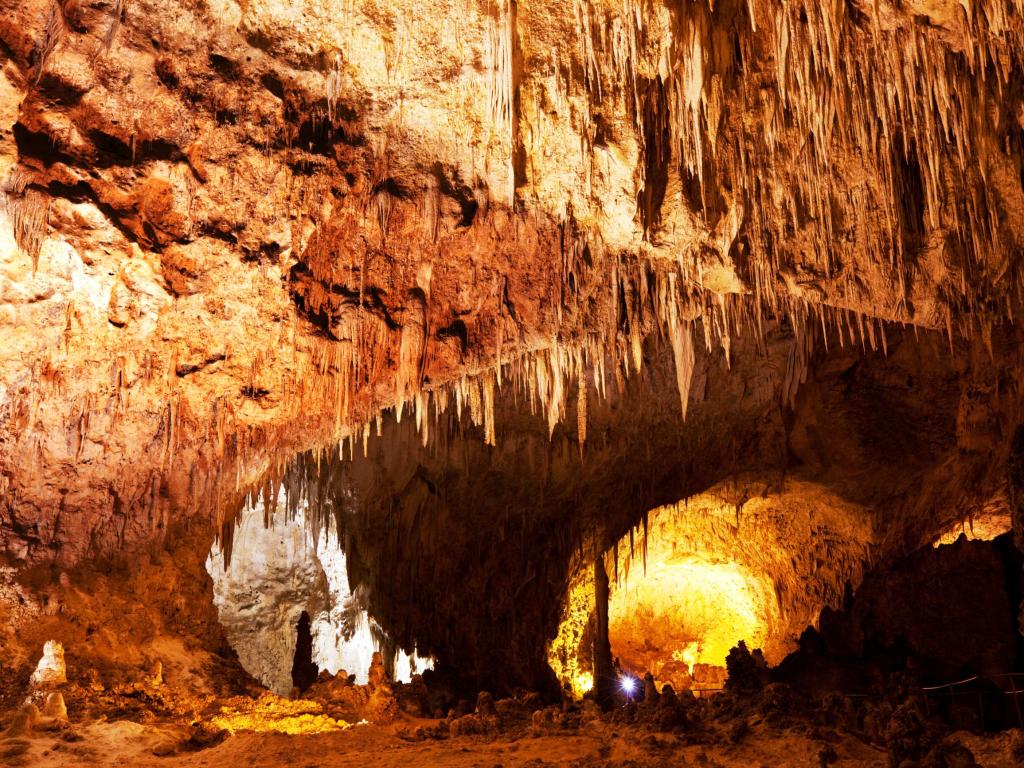 On the other hand, the San Antonio Route offers a diverse experience, blending history, culture, and nature. This route allows you to discover the rich heritage of San Antonio and explore the breathtaking landscapes of Big Bend National Park and the unique Marfa Lights.
It's an ideal choice for those who enjoy visiting vibrant cities and immersing themselves in scenic national parks with diverse wildlife.
Regardless of the route you choose, both the Carlsbad Route and the San Antonio Route will provide unforgettable memories, remarkable sights, and a captivating journey from Austin to El Paso.
How to drive from Austin to El Paso
The map above shows our suggestions for the best road trip routes between Austin and El Paso, Texas. Keep reading for detailed descriptions of both routes, where to stay on either, and the best things to do on the way.
The Carlsbad Route
Kick off your journey in Austin and head west on Interstate-10 (I-10) towards Fredericksburg, a charming town with German heritage dating back to 1846. Here, you'll find some unique shopping as well as beautiful wineries. Continue west to Fort Stockton, a historic town with a restored frontier fort and the iconic Paisano Pete, the world's second largest roadrunner statue.
Cross into New Mexico and visit Carlsbad, a city along the picturesque Pecos River, perfect for outdoor activities and authentic New Mexican cuisine. Don't miss the breathtaking Carlsbad Caverns National Park nearby, home to a stunning underground world of stalactites and stalagmites.
After exploring the caverns, return to Texas and head south towards El Paso. As you arrive, take in the spectacular view of the Franklin Mountains and delve into the unique blend of Mexican and American culture that the city offers.
The San Antonio Route
Begin your adventure by heading out of Austin on I-35 south, which will take you straight to the historic heart of San Antonio. Immerse yourself in the city's rich history by visiting the Alamo or taking a leisurely stroll along the picturesque River Walk.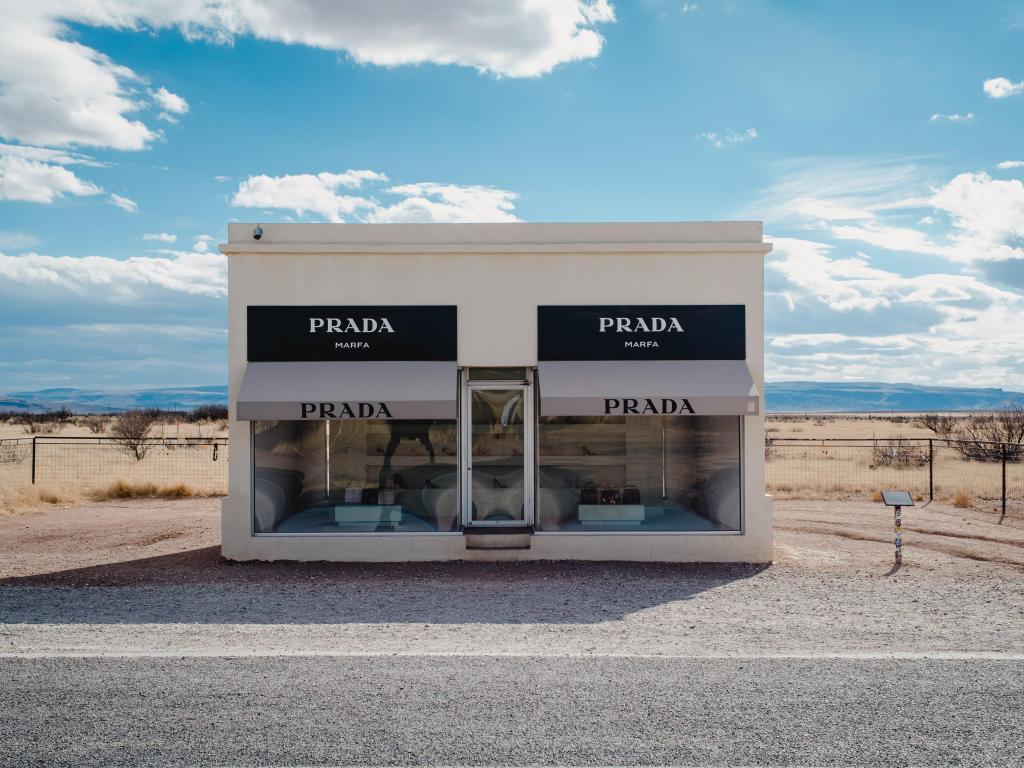 Once you've had your fill of San Antonio, it's time to embark on a scenic drive to Big Bend National Park. Hop on US-90 west and follow it through the charming small towns of Texas. You'll soon find yourself in the vast and breathtaking landscapes of Big Bend National Park.
After soaking in the beauty of Big Bend, make your way to Marfa, the artistic gem of West Texas. To reach Marfa, follow US-385 north and then take a slight detour onto US-67 north. In Marfa, you can explore its thriving arts scene, marvel at minimalist art installations, and perhaps catch a glimpse of the enigmatic Marfa Lights.
For the final leg of your journey, head toward El Paso by taking US-90 west once more. Upon arriving in this vibrant city, you can visit the El Paso Museum of Art, hike through Franklin Mountains State Park, or simply indulge in some delicious Tex-Mex cuisine.
Best places to stop between Austin and El Paso
Even if you are traveling with two drivers, you will want to break this amazing road trip into parts to enjoy the landmarks and attractions each route offers. To make your planning easy, here are our suggestions for the best places to stop.
Marvel at the world's second-largest road runner statue in Fort Stockton
Fort Stockton, a captivating and historic town nestled in the heart of West Texas, serves as an ideal stopover about 5 hours into the Carlsbad Route. Known for its rich history, unique attractions, and friendly atmosphere, Fort Stockton offers a delightful break from the open road.
One of the top sights in Fort Stockton is the historic Fort Stockton itself. This well-preserved frontier military post, dating back to the 19th century, offers a fascinating glimpse into the past.
Another must-see attraction in Fort Stockton is Paisano Pete, the world's second-largest roadrunner statue. This quirky and fun roadside attraction brings a touch of whimsy to the town and provides a great photo opportunity for road trippers.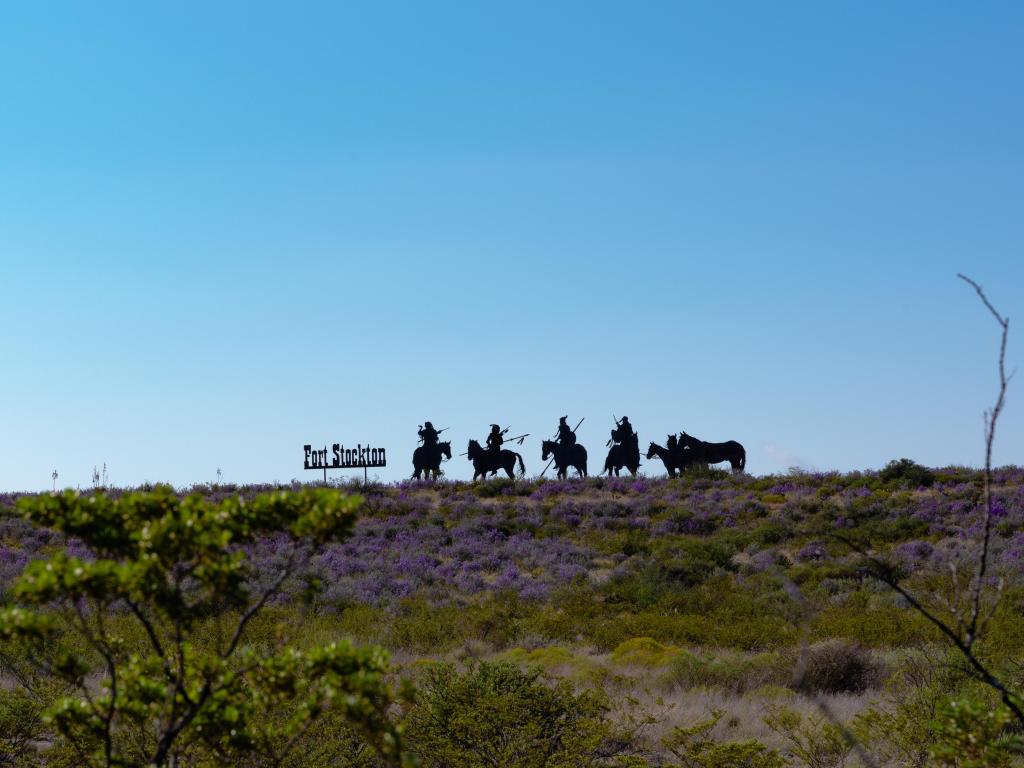 The Annie Riggs Memorial Museum is another great stop, offering insights into the area's history and culture through its exhibits and artifacts.
While visiting Fort Stockton, we recommend staying at La Quinta Inn & Suites by Wyndham Fort Stockton Northeast. This modern hotel is the perfect place to rest and charge up before resuming your journey. Some rooms even have kitchen areas where you can cook yourself a meal.
Make sure to take a dip in the fabulous outdoor pool to stretch and exercise your legs after the long drive. The hotel is located near the major highways, so you can continue your journey easily after your stay. Don't forget to sample the delicious breakfast on offer before setting off!
Admire the serene scenery of Big Bend National Park
Lajitas, Texas, a quaint and picturesque town nestled along the Rio Grande, serves as an excellent gateway to Big Bend National Park on the San Antonio Route, located about 5 hours from El Paso.
Known for its stunning natural beauty, rich history, and welcoming atmosphere, Lajitas provides a delightful respite for travelers seeking to explore the wonders of the Southwest.
Top sights in Lajitas include the Barton Warnock Environmental Education Center, which offers visitors an opportunity to learn about the unique flora and fauna of the Chihuahuan Desert.
No visit to Lajitas would be complete without exploring the nearby Big Bend National Park, a true natural wonder boasting diverse landscapes, ranging from rugged desert plains to lush river valleys and towering mountain ranges.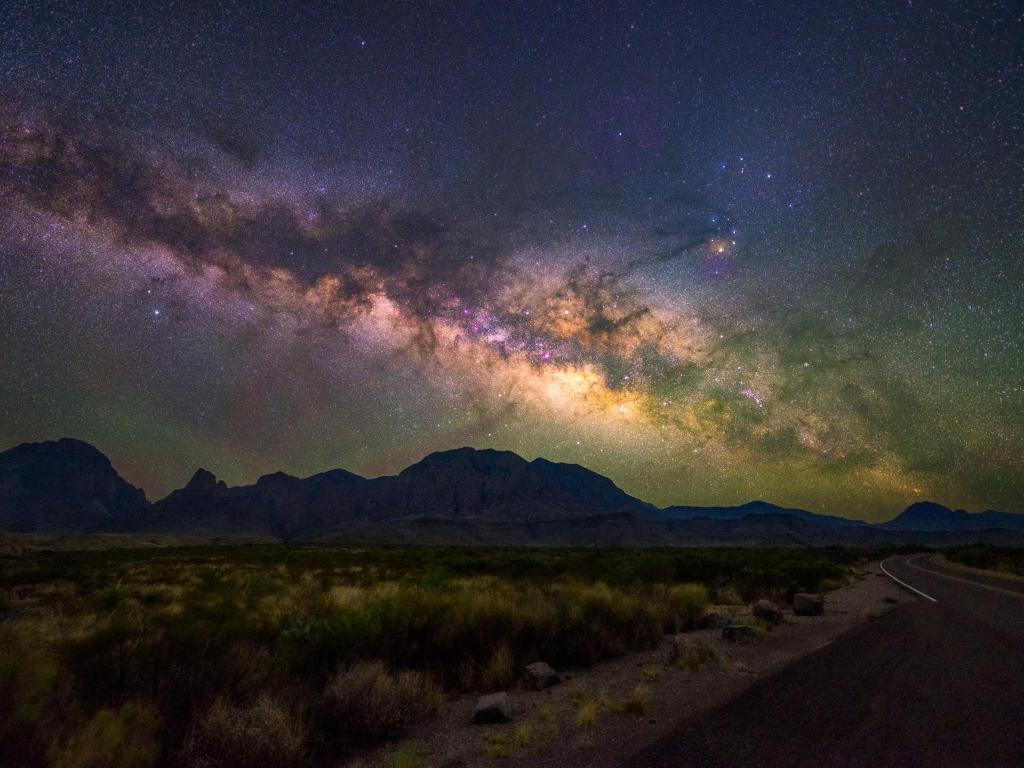 While visiting Lajitas, we suggest staying at Lajitas Golf Resort. This typically-Texan resort, situated just outside the picturesque Big Bend State Park, offers a range of exceptional amenities, including a full-service spa and an array of dining choices that showcase delectable West Texas cuisine.
You can enjoy premium golfing experiences at the Black Jack's Crossing Golf Course located within the resort. Additionally, the Lajitas Golf Resort offers a variety of activities such as hiking, horseback riding, and fossil exploration.
Where to stay when you reach El Paso
After your drive, you will want to reenergize in luxury, and there is no better place than the Stanton House El Paso to do so. This beautiful hotel is located in the heart of the city and is one of our favorite boutique hotels in the entire state.
The hotel blends stylish, modern design with a beautiful historic 100-year-old building, giving it a unique and luxurious feel.
As well as a highly-rated restaurant which serves French and Mexican cuisine, Stanton House features a fantastic bar where you can treat yourself to your favorite drink and a fabulous terrace.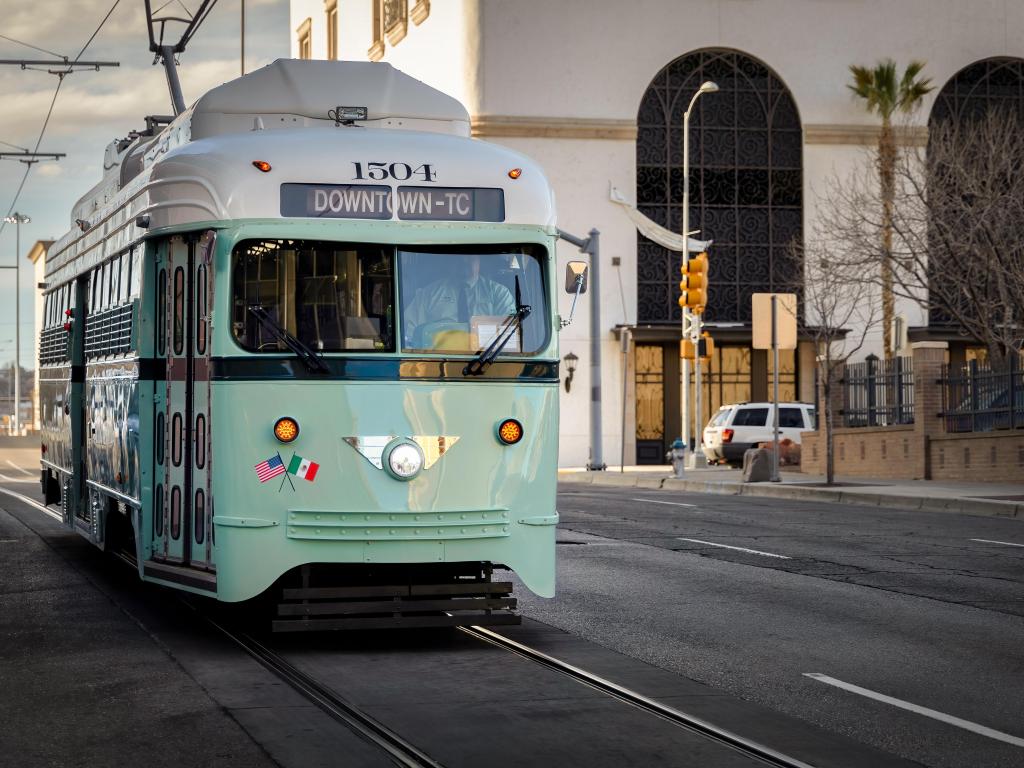 When you are ready to explore, you will find El Paso Museum of Art, Ciudad Juarez Cathedral and the Benito Juarez Olympic Stadium a short distance from the hotel.
Things to see on a road trip from Austin to El Paso
This unforgettable road trip from Austin to El Paso offers a wealth of incredible sights and experiences, striking the perfect balance between adventure and relaxation, history and natural beauty.
Browse our lists below to discover the best places to visit along the way. With so many fantastic stops to choose from, you're in for an extraordinary adventure on this remarkable road trip, whichever route you take.
The Carlsbad Route
Enchanted Rock State Natural Area - A massive pink granite dome with hiking trails and picturesque views. This beloved Texas landmark is also a popular destination for rock climbing and stargazing, thanks to its elevation and clear skies.
Fredericksburg, Texas - A charming small town known for its German heritage, wineries, and vibrant Main Street. Fredericksburg offers a unique blend of Texas hospitality and German traditions. The town is also a gateway to the Texas Hill Country, making it a perfect base for exploring the many wineries and natural attractions in the area.
National Museum of the Pacific War - A Fredericksburg Museum dedicated to the history of the Pacific Theater in World War II. It houses a vast collection of WWII artifacts, exhibits, and immersive displays, providing an insightful journey into the past.
Paisano Pete - The world's second-largest roadrunner statue, a fun roadside attraction in Fort Stockton, Texas. Standing at 11 feet tall and 22 feet long, this fiberglass statue is a quirky photo opportunity for travelers.
Fort Davis National Historic Site - A well-preserved frontier military post with a rich history. It provides a glimpse into life on the Texas frontier in the late 1800s, and is home to a wealth of historical information and well-preserved buildings. The park is dedicated to the conservation and education of desert life, featuring a range of species from bison to bobcats.
Living Desert Zoo and Gardens State Park - Situated in Carlsbad, New Mexico, this unique park showcases native plants and animals of the Chihuahuan Desert. Visitors can take a self-guided tour or ranger-guided expedition into the caverns, and witness the flight of bats at dusk.
Carlsbad Caverns National Park -A world-famous underground wonder featuring a vast network of caves, stunning formations, and thousands of bats. Visitors can take a self-guided tour or ranger-guided expedition into the caverns, and witness the flight of bats at dusk.
Guadalupe Mountains National Park - A beautiful park near the Texas-New Mexico border, with hiking trails, diverse wildlife, and the highest peak in Texas. Guadalupe Peak offers breathtaking panoramic views, while the park itself is known for its fossilized reef and abundant wildlife.
Franklin Mountains State Park - A rugged park in El Paso offering hiking, rock climbing, and beautiful desert scenery. As the largest urban park in the country lying entirely within city limits, it provides a great escape into nature without leaving the city.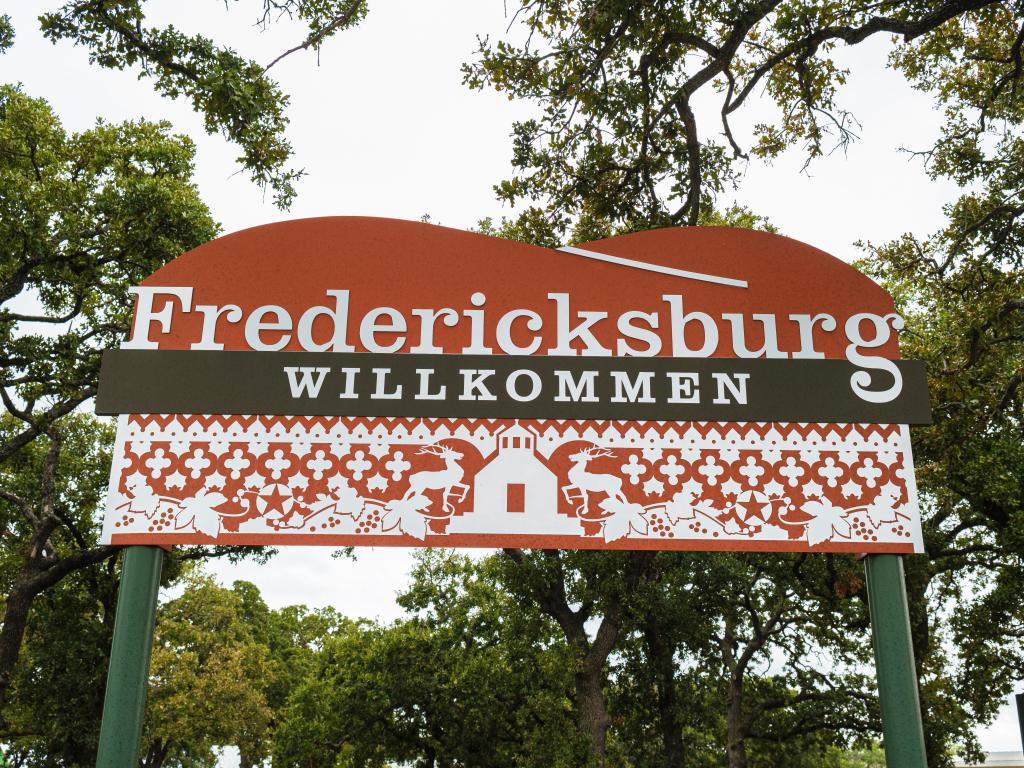 The San Antonio Route
San Antonio River Walk - A vibrant, winding waterfront path in downtown San Antonio, lined with shops, restaurants, and beautiful scenery. This bustling urban waterway is also a hub for cultural events and festivities throughout the year.
The Alamo - A historic Spanish mission and fortress in San Antonio, famous for the 1836 Battle of the Alamo. This Texas icon symbolizes the state's fight for independence and is a major draw for history enthusiasts.
San Antonio Missions National Historical Park - A collection of four 18th-century Spanish colonial missions, showcasing the rich history of the area. These missions are UNESCO World Heritage Sites and demonstrate the blend of cultures that formed Texas.
Natural Bridge Caverns - A stunning underground cavern system near San Antonio, with guided tours showcasing awe-inspiring geological formations. These caverns are the largest caverns in the state that are open to the public, and offer a unique subterranean experience with their vast chambers and formations.
Seminole Canyon State Park & Historic Site - A park near Comstock, featuring ancient rock art and picturesque hiking trails along the Rio Grande. The park offers a glimpse into the region's prehistoric cultures through its preserved cave paintings and artifacts.
Langtry Visitor Center - A small museum dedicated to Judge Roy Bean and his self-proclaimed "Law West of the Pecos" in Langtry, Texas. The center includes the preserved Jersey Lilly Saloon, Bean's courtroom, and residence, providing insight into the Wild West era.
Big Bend National Park - A vast park with majestic and contrasting landscapes, plus hiking trails, wildlife, and the Rio Grande river. From rugged mountains to desert landscapes and the lush river valley, Big Bend is a paradise for outdoor enthusiasts and nature lovers.
McDonald Observatory - Astronomical observatory offering educational programs, star parties, and telescope viewings, near Fort Davis. Situated in the Davis Mountains, the observatory is home to several research telescopes and is renowned for its dark skies, making it a fantastic place for stargazing.
Marfa Lights Viewing Area - A dedicated spot to observe the mysterious and beautiful Marfa Lights phenomenon. These unexplained lights appear on many clear nights and have been the subject of speculation for decades, making this a must-visit spot for the curious and adventurous.
Chinati Foundation in Marfa - A contemporary art museum founded by artist Donald Judd, showcasing large-scale installations in a unique setting. This art destination is renowned for its minimalistic installations and its focus on artworks in harmony with the surrounding landscape.
Prada Marfa - A quirky, art installation resembling a Prada store in the middle of the West Texas desert. This permanent land art project by artists Elmgreen and Dragset is a commentary on consumer culture and a popular spot for offbeat photography.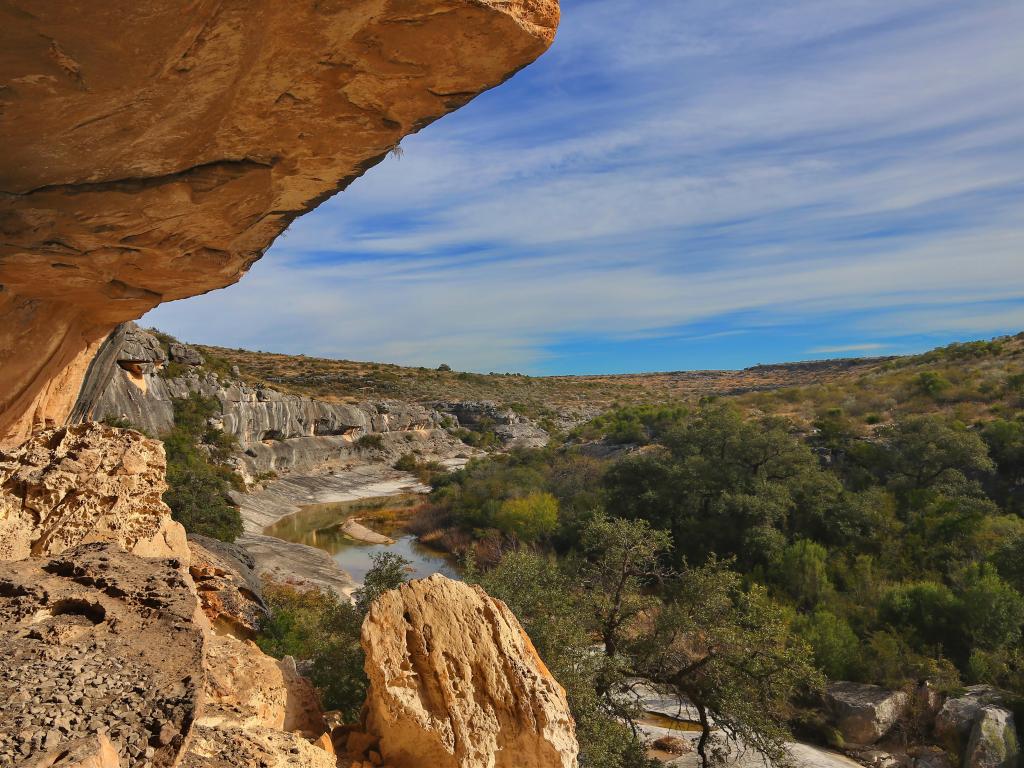 Best time to go on a road trip from Austin to El Paso
A road trip from Austin to El Paso can be enjoyed year-round, but the best time to set off depends on your preferences for the weather and the activities you'd like to do.
Unsurprisingly, summer in El Paso can get hot, with temperatures reaching the mid-90s degrees Fahrenheit, so if you prefer cooler weather or plan on doing a lot of outdoor activities, you might want to avoid this season.
If you are visiting in early summer, though, make sure to check out Sun City Craft Beer Festival which is held in June. This annual event celebrates El Paso's growing craft beer scene, featuring a wide selection of local and regional breweries.
Winter is typically mild, with average temperatures in El Paso ranging from 30 to 60 degrees Fahrenheit, but keep in mind that some areas along the route may experience colder weather and occasional snowfall, which could impact your travel plans.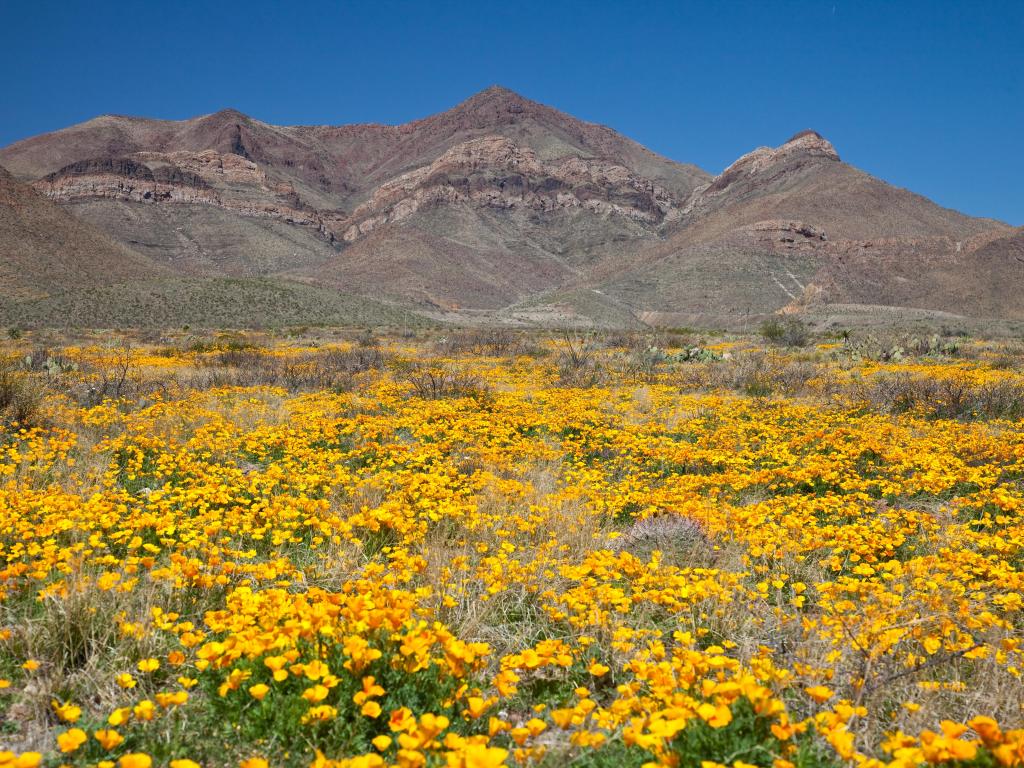 Spring and fall are considered ideal times to embark on this journey, as the weather is generally mild and pleasant during these months. In El Paso, average temperatures range from 60 to 80 degrees Fahrenheit in the spring and from 50 to 75 degrees Fahrenheit in the fall.
As an added bonus, Spring brings the beauty of wildflowers blooming across Texas, particularly around the Hill Country near Austin and San Antonio. Fall, on the other hand, offers a respite from the summer heat, with the added bonus of stunning fall foliage in some areas.
As these are popular seasons for travel, hotel rates and attraction prices might be higher compared to the off-peak winter months. However, the increased availability of accommodations and attractions during spring and fall can make it easier to find suitable options.