Road Trip From Houston To Austin
If you're looking to go on a short but impossibly scenic cross-Texas drive, consider the fantastic road trip from Houston to Austin. The journey will take you past some of the state's most scenic parks before you've reached the iconic capital.
The 160-mile road trip from Houston to Austin takes 2 hours 30 minutes to drive. Places of interest on the way include Buffalo Bayou and Bear Creek Pioneers Parks, Kreische Brewery & Monument Hill State Historic Sites, as well as McKinney Falls and Mount Bonnell.
There's a solid amount to unpack despite the route's length, so keep reading and learn the ins and outs of the itinerary.
How far is Austin from Houston and how long will the road trip take?
Route comparison

| Route | Distance | Driving Time |
| --- | --- | --- |
| The South Route | 160 miles | 2 hours 30 minutes |
| The North Route | 173 miles | 3 hours 14 minutes |
The road trip from Houston to Austin is a short one – it covers around 160 miles of ground and can be done in 2 hours and 30 minutes. For this reason, it doesn't matter much when you leave home – you can get to Austin the same day without any issue.
One option is to leave Houston via Interstate 10 and follow it about halfway to Austin before getting onto a state highway. The route sprinkles in a number of scenic landscapes to hold you over before reaching the city, and it's the better choice if you live in central or southern Houston.
Alternatively, you can take Route 290 out of town – the mileage is roughly the same, but the difference is you'll be passing through more small towns on the way.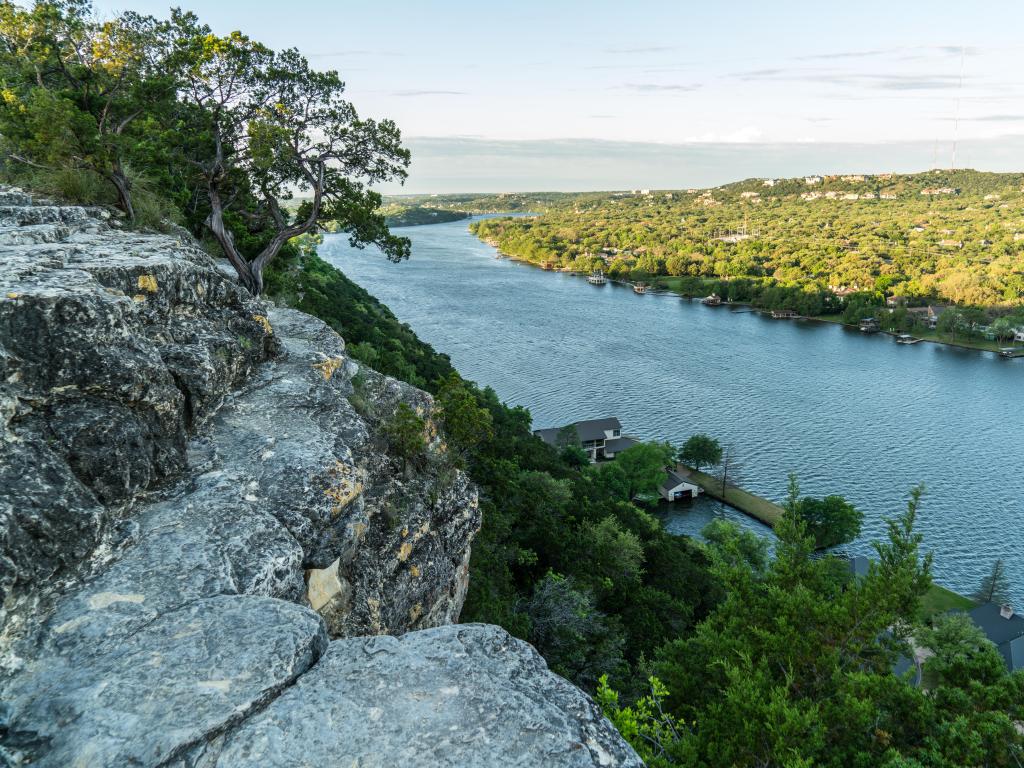 Although this gives you more places to stop, especially in the first half of the drive, it also means having to deal with plenty of speed limits as well, potentially making your trip much longer than it needs to be, especially if the weather is lousy.
As short as the routes are, most of the spots of interest are in or around the Austin area – extending your trip just a little west of town will give you infinitely more things to look at, irrespective of which route you took to Austin.
Best road trip route from Houston to Austin
Given how comparable the outlined routes are in terms of length, there is no definitive "best" route from Houston to Austin – you should probably pick your route based on which part of Houston you live in.
For the best experience possible, however, consider taking one of the routes from Houston and the other on your way home.
How to drive from Houston to Austin
The map above shows our suggestions for the best road trip routes between Houston to Austin. Keep reading for detailed descriptions of both routes, where to stay on either, and the best things to do on the way.
The South Route (Interstate 10)
Passing Buffalo Bayou Park, drive out of Houston along Interstate 10 – not long after passing Bear Creek Pioneers and Cullen Parks, you'll cross the Brazos River, just south of Stephen F. Austin State Park.
Past Alleyton, get onto Highway 71 and cross the Colorado River. Follow the highway northwest along the river, passing the Fayette County Reservoir and Kreische Brewery & Monument Hill State Historic Site.
Pass Buescher and Bastrop State Parks, followed by McKinney Roughs Nature Park. Next up is the Circuit of the Americas (just south of the highway), then visit McKinney Falls State Park in the outskirts of Austin.
The North Route (Route 290)
Taking Route 290, pass north of Bear Creek Pioneers Park and continue through Prairie View and Brenham. Not long after, you'll pass Somerville Lake and its network of parks to the north, followed by Bastrop State Park and McKinney Roughs Nature Park to the south.
Passing Walter E. Long Metropolitan Park, you'll soon make your way into uptown Austin.
Best places to stop between Houston and Austin
Although the drive isn't long, you'll want to find the best possible hotel once you've reached Austin – booking rooms may or may not prove difficult depending on whether you're visiting during peak festival season.
With that said, if you can score a room, Fairmont Austin offers some of the best city views around and an unforgettable swimming pool.
The quality of your stay should become apparent the moment you set foot in your room, stylishly furnished and equipped with everything you need. If you can help it, try to snag a room on a higher floor at this hotel, as the city vistas are absolutely breathtaking.
To take full advantage of Austin's hot weather, you can spend your time by the outdoor swimming pool or in the hot tub – offering a unique blend of urban architecture and palm trees galore, the ambient will leave you feeling relaxed and rested for your next trek through the city.
In the evening, you can blow off some steam at the fitness center overlooking the city, enjoy a drink at the swanky bar, or dine in style at one of the six on-site restaurants. Also included are spa services, complete with a sauna.
Finally, there's the price – this is just about the best value for money you can expect to get in Austin. This is especially impressive when you consider the hotel's proximity to just about every spot of interest in town, such as Texas Memorial Stadium and Barton Springs Pool.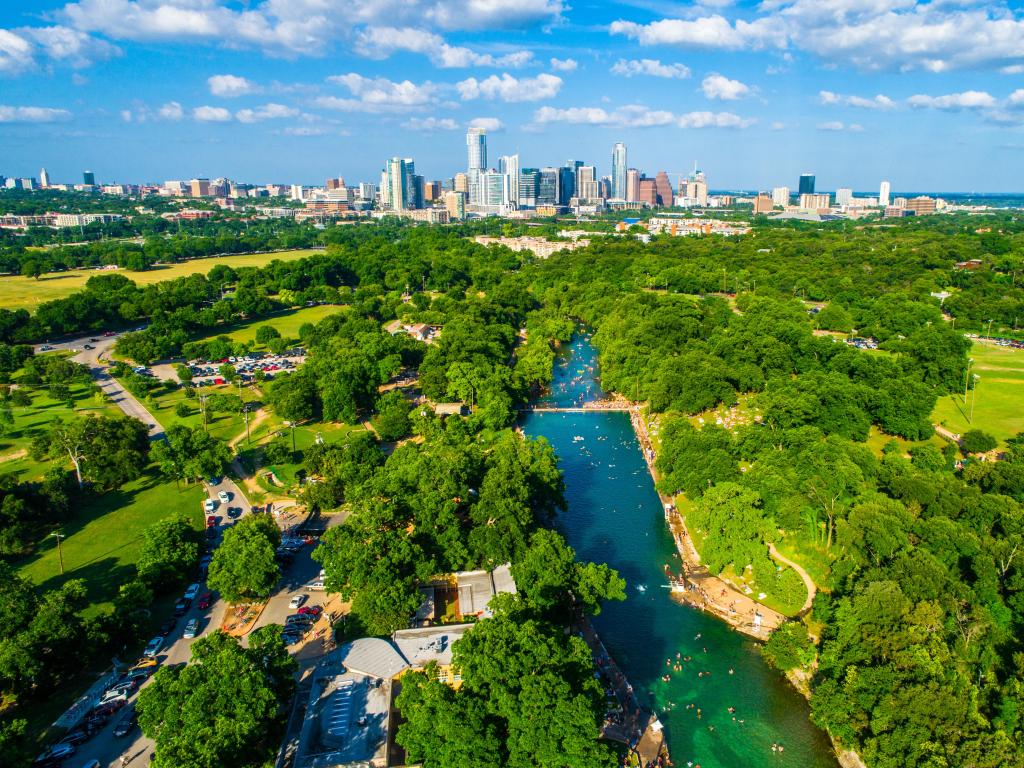 For a more offbeat hotel featuring one of the fanciest interiors in Texas, another amazing option is The Driskill, a historic, near-150-year-old resort located in the heart of Austin.
Offering a unique mix of vintage and modern, the interior design of the rooms and hallways will leave a lasting impression, and relaxing in the cozy lounge area is just about the best way to spend an evening.
Then there's the Driskill Grill, an award-winning on-site restaurant that offers some of the best meals you can hope to taste in the area. While you're enjoying a drink at the bar, there's a solid chance you'll catch a world-famous performer singing mere feet away from you.
If you can find an empty room, you'll be delighted to know this hotel's pricing is very generous, all things considered – Texas State Capitol and Austin Music Hall are just two of the countless Austin attractions located mere minutes from The Driskill.
Things to see on a road trip from Houston to Austin
Don't be fooled by the relatively short travel time – there's plenty to see on the way from Houston to Austin. Ideally, you'll want to devote a couple of days to the trip to check out everything in between, not to mention all the detours in the Austin area itself.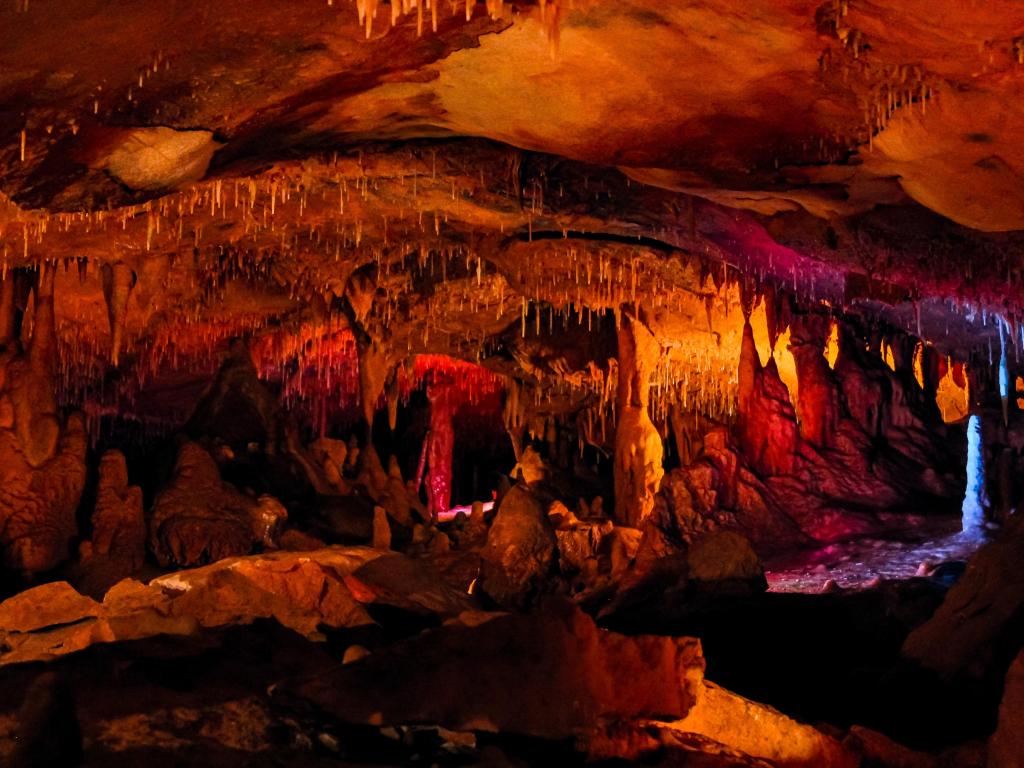 These are some of the definitive highlights:
Buffalo Bayou Park – A scenic park offering all manner of water and land-based recreational activities, not to mention a great view of Houston.
Bear Creek Pioneers Park – A lush park featuring sports fields and equestrian tracks alike.
Stephen F. Austin State Park – Aside from the obvious picnic and camping spots, this park is one of the area's key birdwatching spots.
Kreische Brewery & Monument Hill State Historic Sites – Serving to commemorate Texan militiamen and European settlers, respectively, these sites are a must-see for any history buff.
Buescher and Bastrop State Parks – These connected parks heavily feature the "Lost Pines Woods" of Texas.
McKinney Falls State Park – A beautiful park combining lush greens, limestone ledges, and of course, the gorgeous McKinney Falls.
Mount Bonnell – A peak along the Colorado River offering the quintessential view of the city of Austin.
Barton Springs Pool – With waters that remain lukewarm even in colder parts of the year, this Austin pool is the perfect place to relax no matter the time of year.
Somerville Lake – This lake is very popular among fishermen, due in no small part to the network of small parks that surround it.
Walter E. Long Metropolitan Park – Named after its lake, this park is the ideal place to go for a swim or have a relaxing picnic.
Lake Travis Zipline Adventure – Here, you can take a sweeping aerial tour of Austin or relax in style on a private beach.
Balcones Canyonlands National Wildlife Refuge – Located just out of Austin, this refuge is home to several endangered bird species and features beautiful high-canyon views.
Pace Bend Park – Straddled by the Colorado River, this park offers countless hiking, mountain biking, and cliff diving options.
Inner Space Cavern – Located in Georgetown (just north of Austin), many sections of this 20-million-year-old cave remain unexplored to this day.
Pedernales Falls State Park – The unique combination of grasslands, rivers, and limestone make this park an incredibly scenic spot for hiking and picnicking.
Best time to go on a road trip from Houston to Austin
The best time to do a road trip from Houston to Austin would probably depend on what you want to see – the city hosts a number of cultural events throughout the year, so there's a little something for everyone.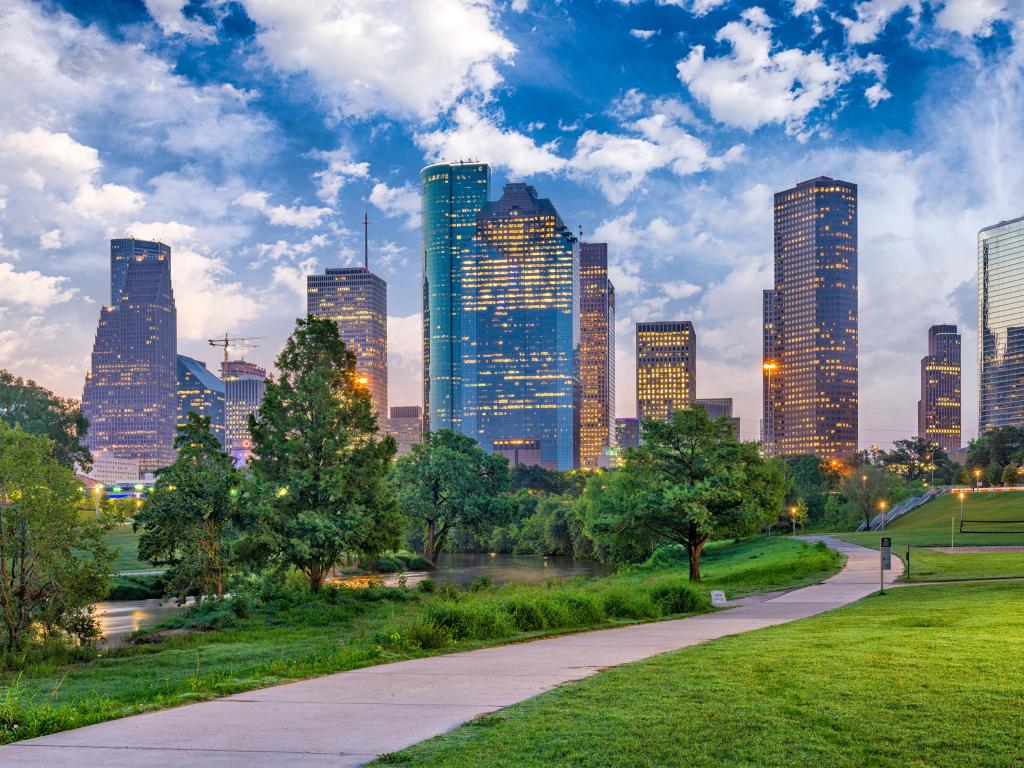 It's important to note that temperatures in Austin are consistently high, with summer just barely being hotter than spring or fall by 5 degrees Fahrenheit on average.
Still, a couple of degrees can make all the difference as you approach the triple digits – summer doesn't draw many tourists to Austin, making it an affordable option if you're traveling on a budget. Bear in mind, however, that exploring the city in these temperatures can be exhausting.
Fall makes for a popular time to visit Austin, due in no small part to incredible annual events like the Austin City Limits Music Festival. With that in mind, don't expect to find discounts this time of year – this is actually when hotel prices are probably at their highest.
Although the transition from fall to winter is a bit more rapid, March and April retain some of the mildness of Austin's winter, capping off at around 75 degrees. This makes spring the perfect time for some of the city's most iconic events, such as Rodeo Austin and Art City Austin.
If your main priority is to keep the trip cheap, winter is your best option. Not only is this a good time to experience the city without its trademark crowds, but the 60-degree weather is much more accommodating to tourists who aren't used to the region's high temperatures.