Road Trip from Barcelona to Nice
Looking for an unforgettable European adventure? Then let the glittering Mediterranean Coast keep you company as you drive up to the French Riviera from Spain. You will make memories that will last a lifetime on this epic journey from Barcelona to Nice.
The 800 km road trip from Barcelona will take about 11 hours and 30 minutes to drive. Notable sights are Arles, Marseille, Saint Tropez, Cannes, Aix-En Provence, Camargue, Calanques National Park, Carpentras, Andorra la Vella, Entrevaux and Orange.
A perfect way to explore Europe's beautiful medieval cities, this journey is a cross-country tour with scenic views and sandy beaches. Just what the doctor ordered! Read on to find out the best routes to follow, amazing places to stop at, beautiful things to see and the absolute best time to visit.
How far is Nice from Barcelona, and how long will the road trip take?
Comparison of road trip routes between Barcelona and Nice

| Route | Distance | Driving Time |
| --- | --- | --- |
| The French Riviera Route | 800 km | 11 hours 30 minutes |
| The Historic Alps Route | 1,000 km | 14 hours 10 minutes |
Here are two options for a road trip from Barcelona to Nice: The French Riviera Route, which goes along the coast, and the Historic Alps Route, which goes inland through mountains and important landmarks.
The French Riviera Route is about 800 km and will take about 11 hours and 30 minutes to drive. The drive may be longer since you will pass through many major cities. You will want to avoid rush hour and pre-plan your trip well, especially in cities like Marseille.
On the Historic Alps Route, driving time is about 14 hours and 10 minutes, with a distance of around 1,000km. Drive time may take longer as this route passes through mountainous terrain. Roads are also affected by wind and weather, so keep this in mind.
Since you will pass through different countries, plan for the border and potential delays. We recommend taking at least a week off to travel, so you will have time to explore the French countryside.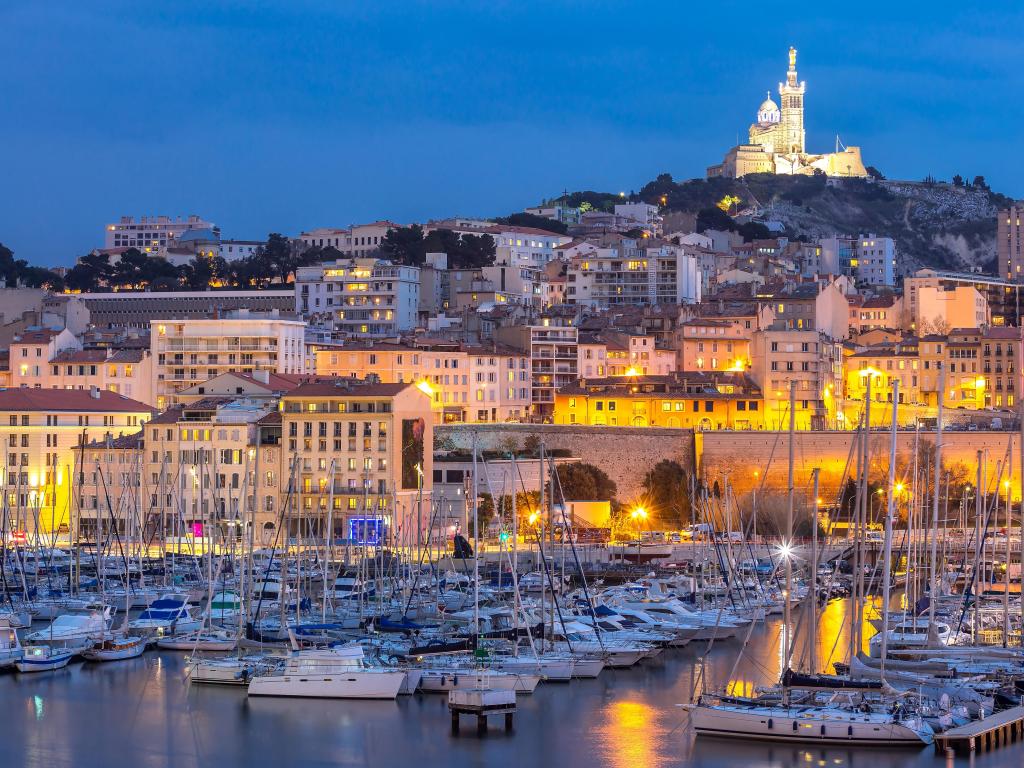 Best road trip route from Barcelona to Nice
Whether you drive along the Mediterranean coast or through the Andorran mountains, there is so much natural beauty, gourmet food, and sightseeing to enjoy on this trip.
On the French Riviera Route from Barcelona, you can take detours to enjoy the famous beaches. The south of France is known for its gorgeous landscapes, and regions like Montpellier, Camargue, Arles, Marseille Saint-Tropez, and Cannes are great places to try delicious food and wine.
On the Historic Alps Route, you will travel through beautiful Andorra, between Spain and France. Wander the streets in Carcassonne, Montpellier, and Nîmes. There are spectacular views at the Parque Natural Regional de los Pirineos del Ariège and Verdon Natural Regional Park.
When choosing a route option, think about which part of the French countryside you would like to see most. Both routes are scenic no matter the season, with charming European cities to wander through.
The French Riviera Route
From Barcelona, get on the B-10 freeway toward Perpignan, France. The paved streets welcome you on your first stop through medieval France.
There is more to see in Béziers, one of the oldest cities in France. In Montpellier, take a minute to sample the rich wine selection.
The road to Camargue from Montpellier on the D66 has breathtaking views of the Étang de l'Or Lake. Stopover in Arles to enjoy the UNESCO World Heritage Sites – including Roman and Romanesque Monuments.
If you are interested in art history, Aix-En Provence is the place. This university town features the works of the French painter Cezanne.
Move on to Marseille, famous for bouillabaisse and some of the best seafood on the Riviera. The Calanques National Park is about a 25-minute drive from Marseille. It's a beautiful area with a gorgeous crystal blue lake.
Make your way to Saint-Tropez on the D559 from here. Expect a rich blend of fun and fancy at this famous celebrity hideaway. Once you have thoroughly enjoyed yourself, head out on the D25/A8 to Cannes.
The film festival is well known, but Cannes is also a great place for retail therapy – starting on the Boulevard De La Croisette. After leaving the city, enjoy views of the Mediterranean as you trip over to your final destination, Nice, on the A8.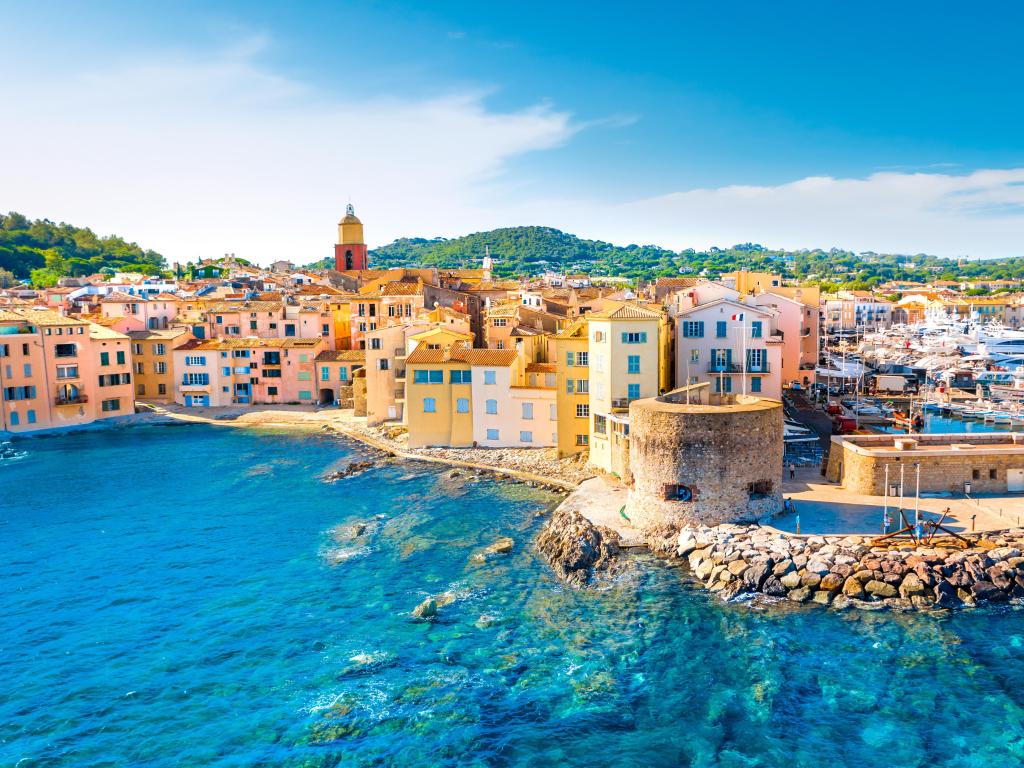 The Historic Alps Route
Take the B-10 freeway from Barcelona to Andorra's capital, Andorra la Vella. There is so much natural beauty and sightseeing in this small country, nestled in the Pyrenees mountains.
Take the D6 to get to beautiful Carcassonne, France's famous fortified city. It's a UNESCO World Heritage Site with medieval streets to stroll through. From here, travel to Béziers, one of the oldest cities in France, and Nîmes, a striking commune known for its Romanesque architecture.
About 45 minutes out of Nîmes is Orange, a small river town. Follow the Rte de Carpentras and D950 to Carpentras, home to some of the best food markets in Provence. Cross the beautiful French countryside to Verdon Natural Regional Park, where you can find sprawling views of Lake St. Croix.
Travel to Entrevaux from here and explore the fortified village, then head over to your final destination, Nice, on the A8.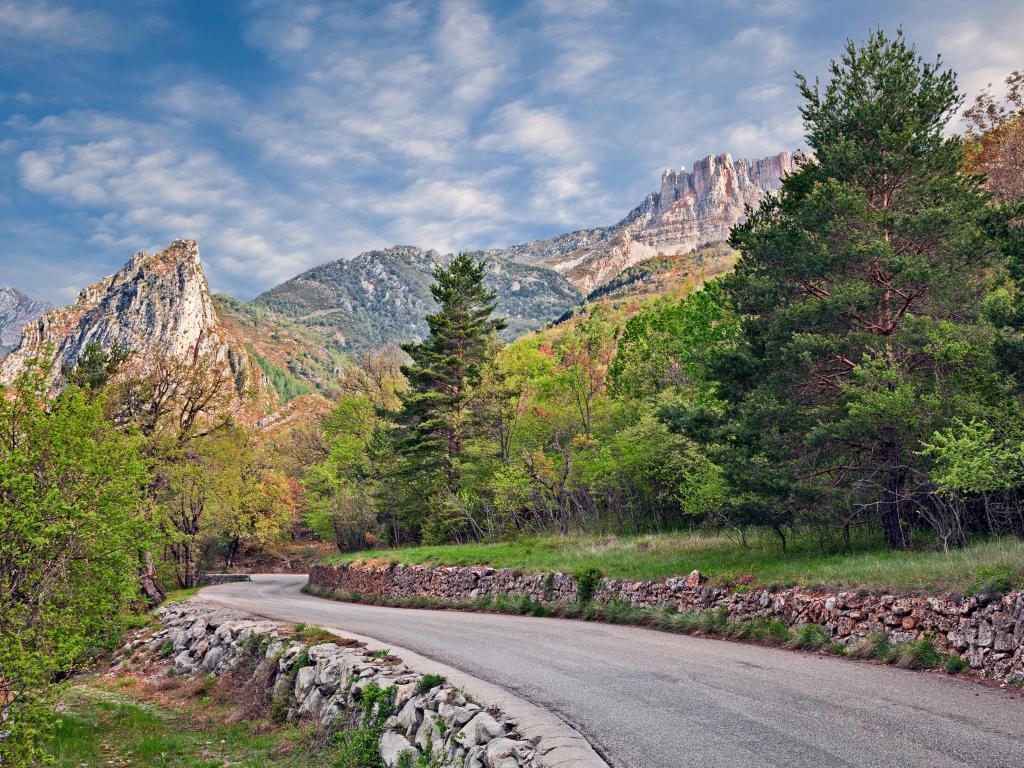 Best places to stop between Barcelona and Nice
The South of France has some lovely countryside and coastlines for road trippers. Traveling from Barcelona to Nice will show you some of Europe's most impressive scenery and sights.
We've made a list of great overnight stops on each route to help you stop, rest and explore.
Explore the legacy of Van Gogh in Arles
Arles is a great overnight stop on The French Riviera Route, about halfway into your trip. This city is full of Romanesque architecture, and Arles is known for its UNESCO World Heritage Sites featuring Roman monuments.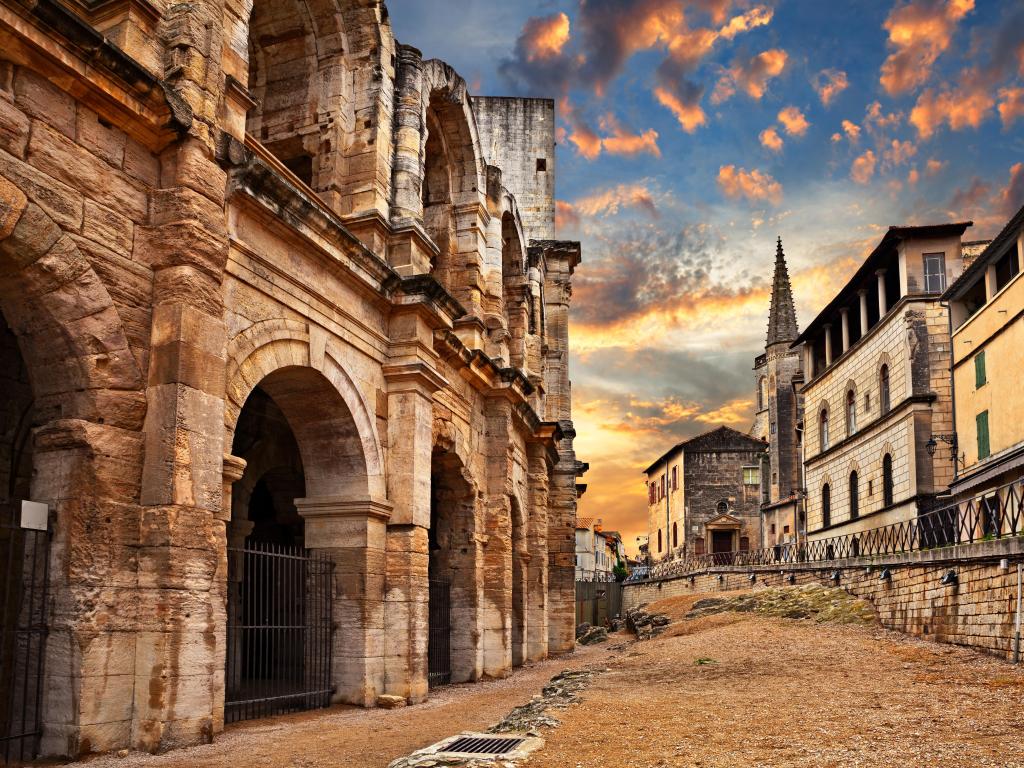 The Arles Amphitheater and St-Trophime Cloister are particularly impressive. Visit the Les Alyscamps and Théâtre Antique and wander around the arches.
Arles is the home of artist Vincent Van Gogh, and influences of his paintings are everywhere. Check out the Place du Forum (the inspiration for the famous Cafe Terrace at Night painting), and the Fondation Vincent van Gogh Arles art museum, dedicated to his work.
Arles has some great accommodation options, but we recommend L'Hôtel Particulier. It is centrally located in the historic district and near the banks of the Rhone River, so the views are gorgeous. It is within walking distance of Roman monuments and the Amphitheater, so you will not have to travel far to see the sights.
Some rooms have antique furniture and fireplaces if you want a simple night in. There is an outdoor garden with a swimming pool for guests to relax. The bar and restaurant have a seasonal menu with a buffet breakfast.
Visit Carcassonne's medieval citadels and castles
On the Historic Alps Route, Carcassonne is located about one-third of the way into your road trip. The medieval walled city is near the Spanish border, making it a great place to stop for a night and recharge.
Carcassonne is a UNESCO World Heritage Site and is a well-preserved fortified city. The Cité de Carcassonne is marvelous: a medieval citadel with tall fortresses and 12th-century towers.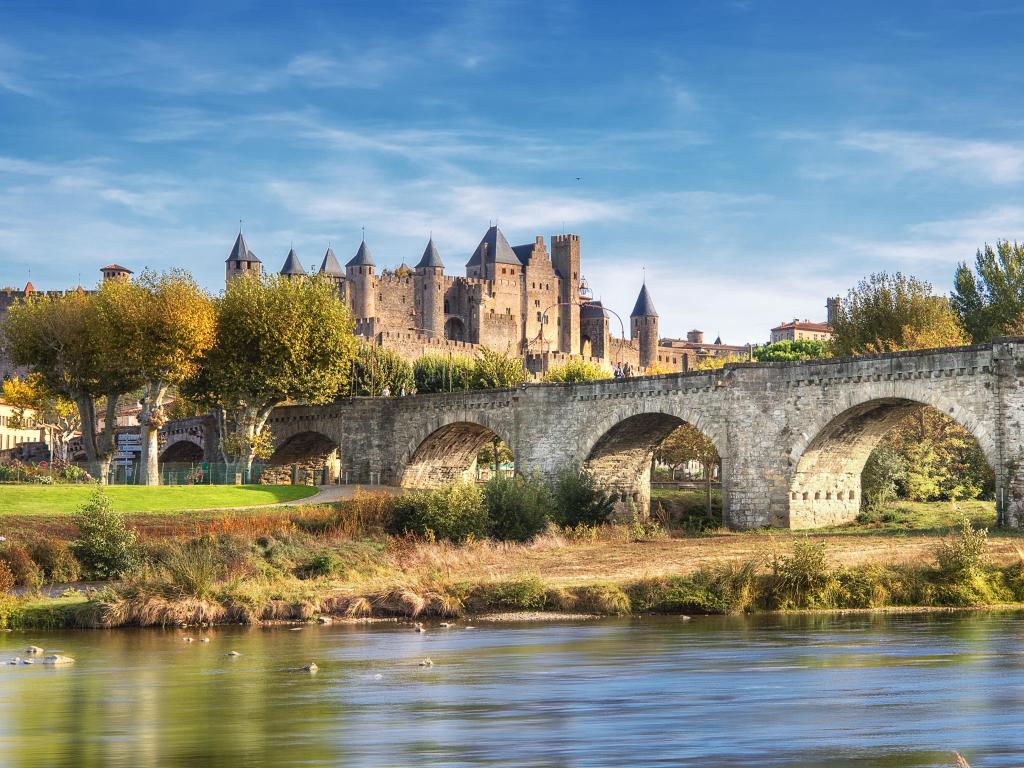 The Canal Du Midi has cycling routes, or you can hire a boat to enjoy scenic views of the city from the water. The Musée des Beaux-Arts has a fine collection of works by Van Goyen and Courbet and even features a 19th-century telescope owned by Napoleon. Some of the city's churches, like Saint Nazaire Basilica, are awe-inspiring inside and out.
Carcassonne is a popular day trip for visitors and has some great hotel options. You will love the Hôtel de la Cité & Spa MGallery. It's a Medieval-style chateau with gorgeous grounds and a Provencal interior design.
The hotel has everything you need to relax in luxury, including a swimming pool, spa, and wellness center. There is a Michelin-star restaurant on-site with regional dishes. The rooms are classic and stylish – keeping in theme with the castle within a castle vibe.
Hôtel de la Cité MGallery is next to Saint Nazaire Basilica, giving you a beautiful view. The Musée des Beaux-Arts de Carcassonne and Canal du Midi are also within walking distance. The hotel itself is inside the walls of Carcassonne.
Where to stay when you reach Nice
Along the East Coast of the French Riviera, Nice is a Mediterranean seaside paradise. The coastal city is the holiday destination for beachgoers, and you will understand why when you're sipping cocktails alongside them!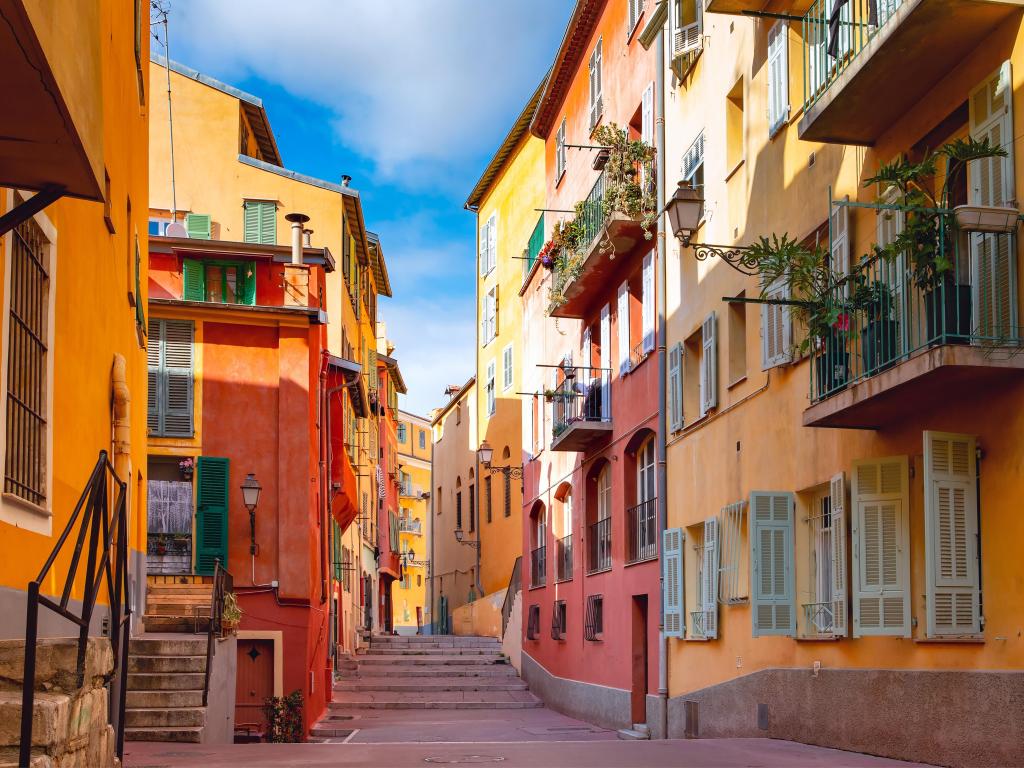 The popular Marinières Beach is a great place to lounge and swim. Stroll along the Promenade des Anglais or rent a bicycle for a breezy ride. Visit the beautiful Castle Hill Park and Parc Phoenix, a botanical garden.
Nice Old Town is a must-see 18th-century wonder, with cobblestone streets and stunning old-style houses. Visit the Nice Opéra and Lascaris Palace here and enjoy the many restaurants in the area.
There is no shortage of accommodation in Nice, but you will want a special place to end this beautiful trip. We recommend the Boscolo Nice Hotel & Spa. Located centrally, the hotel has private parking for a fee.
The rooms are spacious and beautiful, with glittering city views. Inside and outside, this luxury hotel is a combo of Belle Époque and modern design. Guests can enjoy the indoor swimming pool, fitness center, and spa.
The Promenade des Anglais, Nice Old Town, and beaches are a 10-minute walk from the Boscolo Nice Hotel & Spa.
Things to see on a road trip from Barcelona to Nice
The Mediterranean Coast shows off on this road trip from Barcelona to Nice. Whether you take the French Riviera Route or the Historic Alps Route, every city overflows with natural beauty and French culture.
Here is a list of attractions along each route to help you plan your European adventure.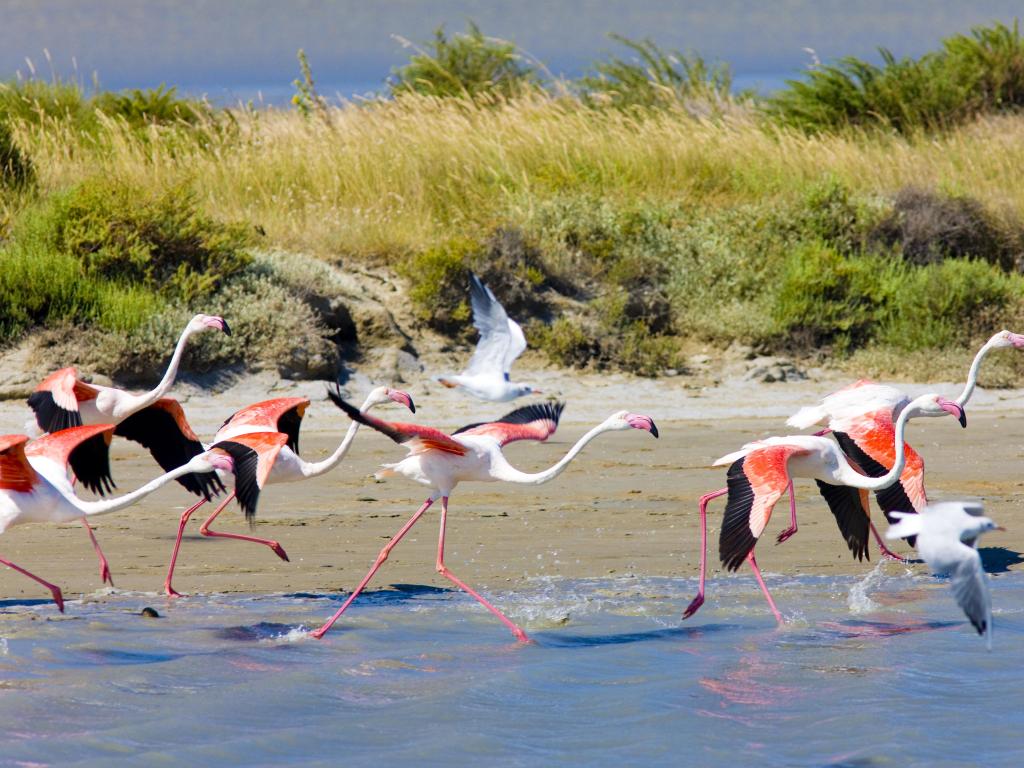 The French Riviera Route
Perpignan - Stroll along the paved streets of French Catalonia and visit the Castillet, a fortress that was once a prison.
Camargue – There are stunning natural landscapes like marshes, salt flats, and lakes in Camargue, with wildlife, including the famous pink flamingos.
Aix-En Provence - The birthplace of Cezanne, this town has the studio where the artist created his famous works. Check out the chic cafes and public squares here too.
Marseille – This port city is famous for seafood and its signature dish, bouillabaisse. Visit the Old Port, and stroll along the promenade to find restaurants, cafes, and bars.
Calanques National Park – The park has a stunning crystal lake and a beach with clear turquoise waters and towering cliffs.
Toulon - Take a cable car to the top of Mont Faron and enjoy beautiful city views.
Saint-Tropez – Mingle with the rich and famous in this luxurious resort town. The Vieux Port is a great place to admire the breathtaking yachts – where you may spot a celebrity!
Cannes – The famous film festival attracts visitors, but Cannes also has the beautiful Le Suquet, a picturesque old town neighborhood. Visit the Boulevard De La Croisette for dining and shopping along the Mediterranean Sea.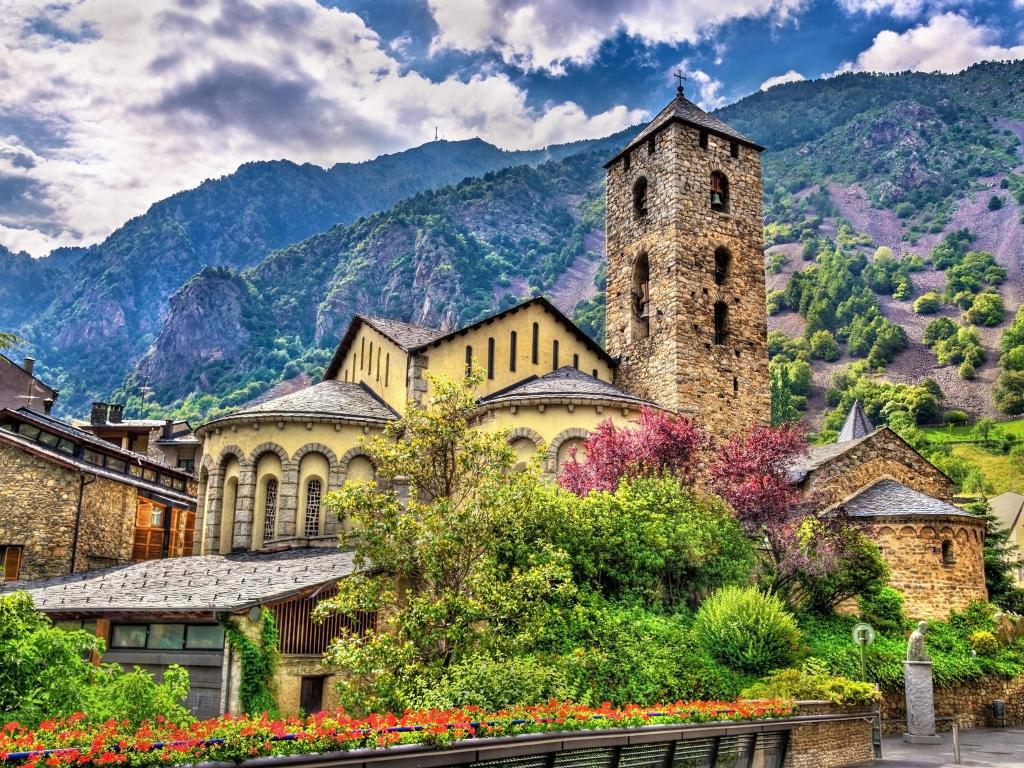 The Historic Alps Route
Terrassa – Just outside of Barcelona, Terrassa is a neat little town to wander around. Visit Parc de Vallparadís, a natural urban space with sculptures.
Andorra la Vella – The beautiful and tiny landlocked country has spectacular natural beauty and some historical gems, including the Sant Esteve Church.
Parque Natural Regional de los Pirineos del Ariège – Hike up the Pyrenees Mountains and tick it off your bucket list. The unspoiled countryside and tranquil lakesides are a spectacular sight.
Nîmes – Often referred to as the 'most Roman city outside Italy', the beautiful Amphitheater of Nîmes is well-preserved and often hosts concerts in summer.
Orange – There are two stunning UNESCO World Monuments to visit in this small commune: the Amphitheater and Triumphal Arch.
Carpentras – The city is famous for its markets, so stroll through them and visit on a Friday to find fresh food sourced from local farms. The local rosé is famous for its slight hint of cherry.
Verdon Natural Regional Park – Bright blue Lake St. Croix is the star of this beautiful park surrounded by gorges and deep canyons.
Entrevaux – A beautiful medieval city, this fortified village has a citadel towering above it, with views of the valleys below.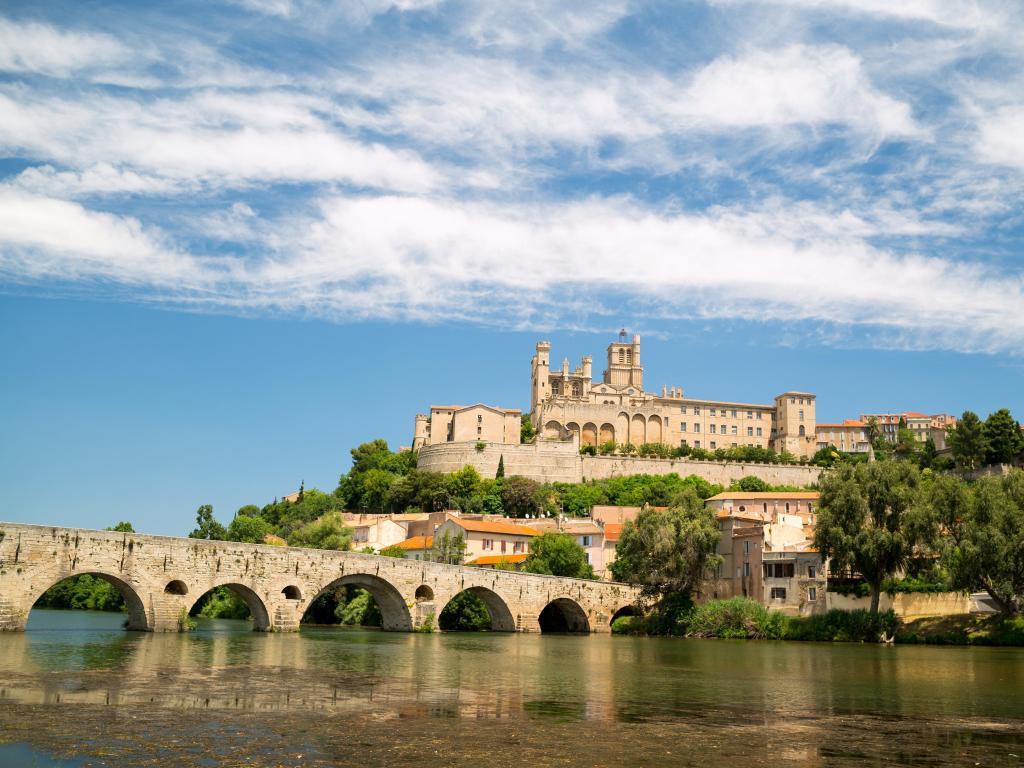 Both Routes
Narbonne – There are Roman tunnels under this beautiful French city, which also has lovely beaches.
Béziers – A quaint city, the old town here has a citadel where you can walk up the bell tower to enjoy the views.
Sète – This charming port city has some of the coast's tastiest mussels and oysters. There is even a water jousting tournament – definitely something to see!
Montpellier – a stately cosmopolitan city in the south of France, the Place de la Comédie is a lovely place to visit for bars, shops, and restaurants.
Best time to go on a road trip from Barcelona to Nice
This Mediterranean adventure from Barcelona to Nice is a lovely trip year-round. While cities on the French Riviera Route and the Historic Alps Route are great to visit anytime, crowds flock to the beaches in summer.
The climate is hotter during summer and cooler during winter. Expect temperatures between 24-27 degrees Celsius during July and August. The holiday season begins in June, and rates will be higher with crowds straight through August.
In winter, January is the coldest month, with an average temperature of 8 degrees Celsius, while temperatures average 9 degrees Celsius in December and February. You may get more budget-friendly rates during winter with fewer crowds.
Nice is pleasant in Spring, with temperatures between 13-17 degrees Celsius in April and May. In autumn, temperatures range between 17-21 degrees Celsius in September and October. Expect some rainfall and lingering holidaymakers around this time. You may get better rates during autumn.
France has some lovely seasonal festivals and events. In February, the colorful Carnival de Nice brings over 200,000 visitors to the streets. The Cannes Film Festival takes place in May. France's national public holiday, Bastille Day, is on July 14th.
The Nice Jazz Festival is in July and is a musical extravaganza for jazz lovers. In December, there are Christmas Markets like Place Masséna in Nice.