Road Trip from Boston to Myrtle Beach
Whether you're craving a whirlwind of historic buildings and cultural hot spots, or a scenic and peaceful drive by the amazing coast, the road trip from Boston to Myrtle Beach has you covered. So, buckle up and get ready for an epic adventure in several amazing states!
The 900-mile road trip from Boston to Myrtle Beach takes over 16 hours to drive. Key stops include New York, Philadelphia, Baltimore, Washington DC and Richmond as well as Virginia Beach, Wells State Park, John Dickinson Plantation and Chincoteague.
To help you make the most of this great adventure, we've set out the best routes and places to stop along the way, as well as our favorite places to visit and the best time of year to make the trip from Boston to Myrtle Beach.
How far is Myrtle Beach from Boston, and how long will the road trip take?
Comparison of road trip routes between Boston and Myrtle Beach

| Route | Distance | Driving Time |
| --- | --- | --- |
| The Inland Route | 900 miles | 16 hours 20 minutes |
| The Delmarva Route | 930 miles | 17 hours 10 minutes |
There are two quite distinctly different ways you can drive from Boston to Myrtle Beach. The quickest of the two spans a distance of 900 miles, taking you through plenty of cities and taking at least 16 hours and 20 minutes to drive.
Our alternative option offers a quieter, more peaceful drive and is only slightly longer at 930 miles, which will take you 17 hours and 10 minutes to drive without stopping along the way.
Both route options are too long to be driven in a single day. Our recommendation would be to take a minimum of two to three days to drive between the cities. This way you'll have ample opportunities to make the most of the great scenery and attractions along the way, while enjoying an overnight stop or two.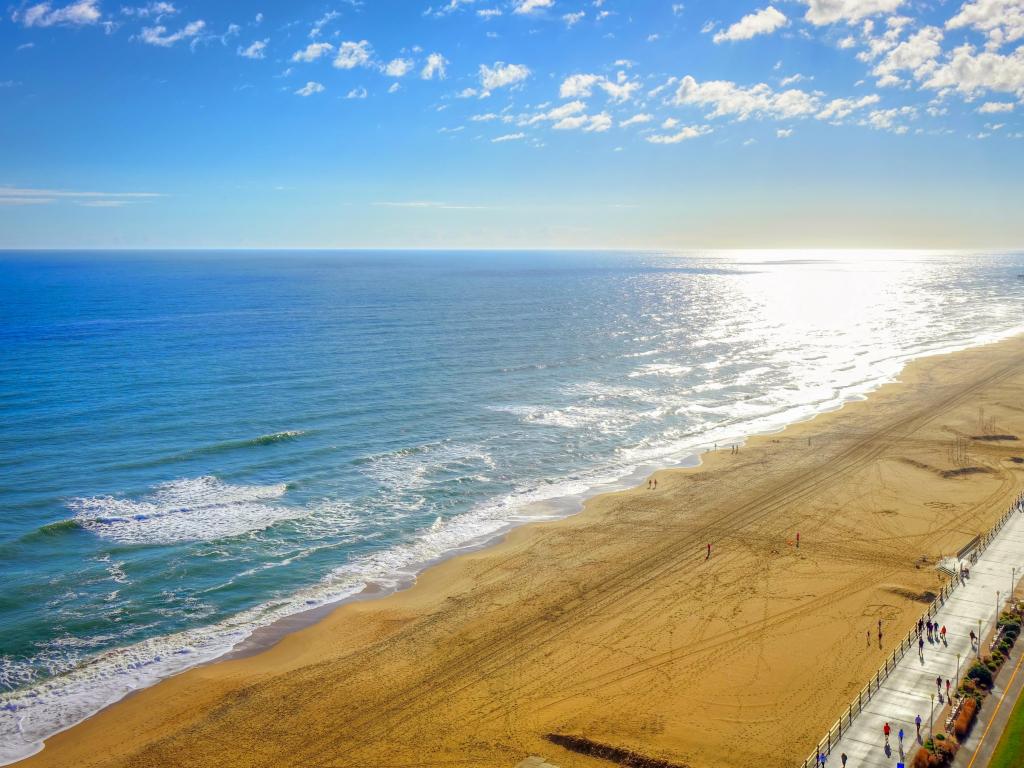 Best road trip route from Boston to Myrtle Beach
The best road trip from Boston to Myrtle Beach really will depend on what kind of attractions, drive and scenery you would like to enjoy along the way.
Our Inland Route is a heavy-hitting drive, taking you through some of America's most spectacular cities, including five capitals, with an unmatched number of sites of national significance, historical monuments, and centers for the arts.
Be ready to be amazed at the spectacular architecture of the cities you drive through, highlights include New York, Washington DC with its great number of government buildings, Philadelphia and Richmond.
There will be plenty of opportunities to visit nearby forests and parks on this route, though if you're after coastal views, our Delmarva Route is a better option. It's worth noting also that although this is the quickest of the two, passing through many cities means you might run into traffic.
For a slower and more peaceful drive, our Delmarva Route takes you to the southeast across the Delmarva Peninsula. Three states share this scenic region full of nature preserves and coastal views: Delaware, Maryland, and Virginia.
This route is better for those who really want to get away from the hustle and bustle as they head to Myrtle Beach. You'll get quaint and scenic stops along the way, rather than the dazzling monuments and architecture of the Inland Route.
The Inland Route
For the Inland Route, leave Boston on Interstate 90 (I-90) and head west, passing through several towns before reaching Exit 78. Take this and join Interstate 84 (I-84) South.
Pass through Nipmuck State Forest, where you could stop and stretch your legs, and continue heading south to Exit 57. Follow Interstate 91 (I-91) South a short drive before reaching Exit 17 and joining CA-15.
You could take a short detour off this road to visit New Haven, in Connecticut, or continue on CA-15 until you reach Hutchinson River Parkway. Follow signs for the Cross Country Parkway, before taking Exit 14 to join Interstate 94 (I-94) through New York.
Follow this road, exiting for Interstate 78 (I-78) West which will take you to New York's famous Liberty State Park. Continue on Interstate 95 (I-95) South, stopping for a visit to Great Swamp National Wildlife Refuge along the way if you'd like.
Follow I-95 a short stretch before taking Exit 22 for a stop at beautiful Philadelphia, where you simply have to grab a Philly Steak before rejoining I-95.
Take Exit 11 for Interstate 495 (I-495) alongside the river, before rejoining I-95 South, following signs for Baltimore on Exits 62 and 14. This city is a great halfway point on your road trip, making it an ideal overnight stop.
When you leave, you'll be on MD-295 a short bit before taking the Baltimore-Washington Parkway to US-50 west. Follow this to Washington DC, one of the most fascinating cities full of incredible things to see.
Leave the city on Interstate 395 (I-395) South before taking I-95 alongside the Potomac River. Continue south inland before taking Exit 74C for Richmond. After exploring this city, you'll continue on I-95 as you cross into North Carolina.
Eventually, you'll reach Exit 138 to merge onto US-64 west to Exit 3 and merge onto Interstate 440 (I-440) to Raleigh. Afterwards, you'll need to take Interstate 40 (I-40) East to Exit 328A to join I-95 again.
Continue south, close to Fayetteville, before taking Exits 46A and 46 to take NC-87 and then NC-131. Stop here for Bladen Lakes State Forest, or take the exit to join NC-410 before continuing on US-701 and crossing into South Carolina.
Merge onto SC-9 south in Horry Country and take the exit for SC-66. Turn right onto SC-22, before taking SC-31 and US-17 which will take you to your destination of Myrtle Beach.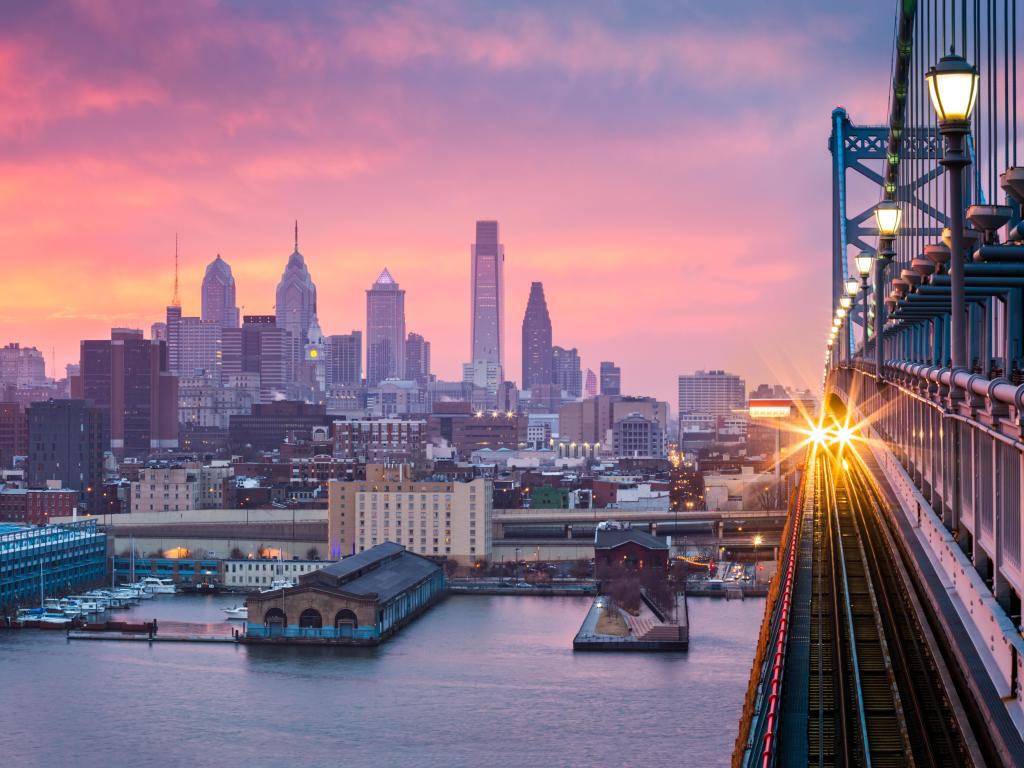 The Delmarva Route
The Delmarva Route begins the same way as the route above, taking you from Boston to New York, leaving the Big Apple on I-95.
It differs just before Philadelphia where this coastal route drives through the outside of the city, taking the NJ Turnpike south to exit EA and DE-1 South.
Stay on DE-1 south to Exit 119A where you can take DE-6 to stop at Bombay Hook National Wildlife Refuge, and then DE-9 south to John Dickinson Plantation.
Join US-113 south through several towns, crossing over into Maryland and passing by Assateague Island National Seashore and visiting its beautiful lighthouse.
Turn left to join US-13 before crossing the Chesapeake Bay Bridge into Virginia. Stop here for a visit to Virginia Beach, before joining Interstate 64 (I-64) East and Exit 284A for I-264 through Norfolk.
Take Exit 13A to join US-460 BUS, to Great Dismal Swamp National Wildlife Refuge. Next take US-13 south, crossing into North Carolina. Continue on NC-11 before joining US-13 and then US-264. You'll then rejoin NC-11 south a long stretch to Beulaville.
Continue on NC-111, then NC-41 and finally I-40 South, passing beside Angola Bay Game Land and Holly Shelter Game Land. Take US-117 to Wilmington, making sure to make a visit to Wilmington Riverwalk.
Next take US-17 beside Green Swamp Preserve to State Highway 57, crossing into South Carolina and following SC-31 and US-17 to the wonderful Myrtle Beach.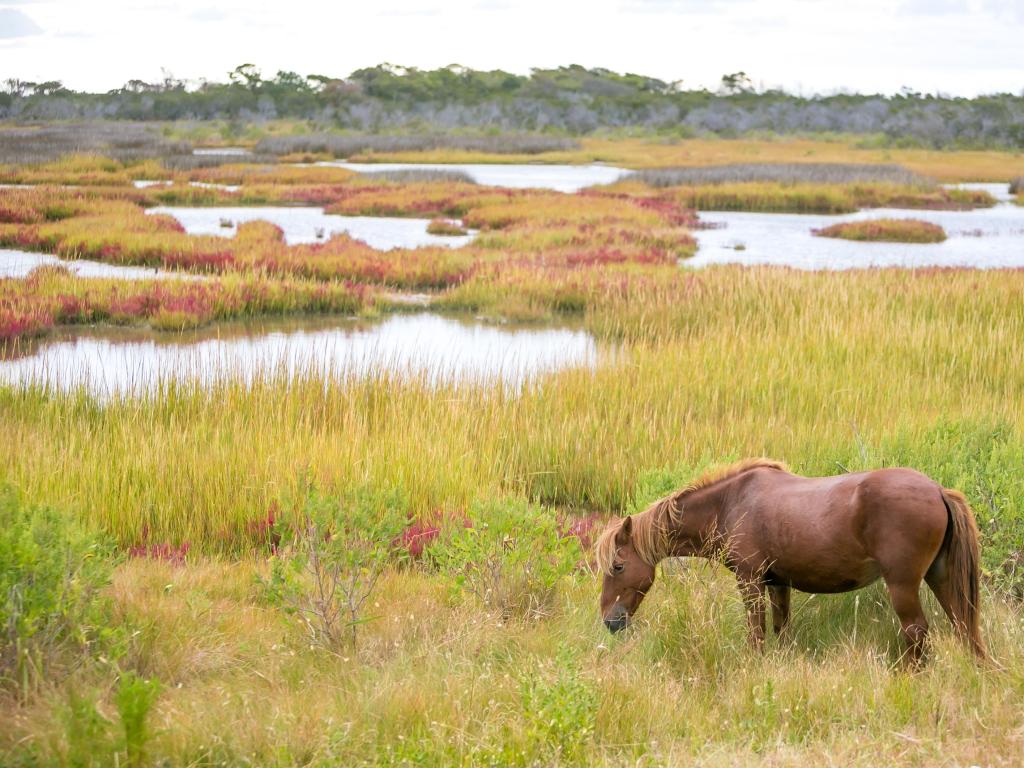 Best places to stop between Boston and Myrtle Beach
You'll definitely need a couple of overnight stops on the road trip from Boston to Myrtle Beach to make this a comfortable and enjoyable drive. The stops will also give you longer to explore the fantastic nearby attractions you'll pass.
Of all the spectacular hotels you'll be passing, these are the ones we think you should look out for.
A harbor stop in Baltimore
Exactly halfway on our Inland Route, the city of Baltimore makes an ideal overnight stop. Often an overshadowed city, Baltimore has plenty to offer. Its proximity to DC means that you can visit Capitol Hill and all the national monuments with that fresh morning energy within an hour's drive.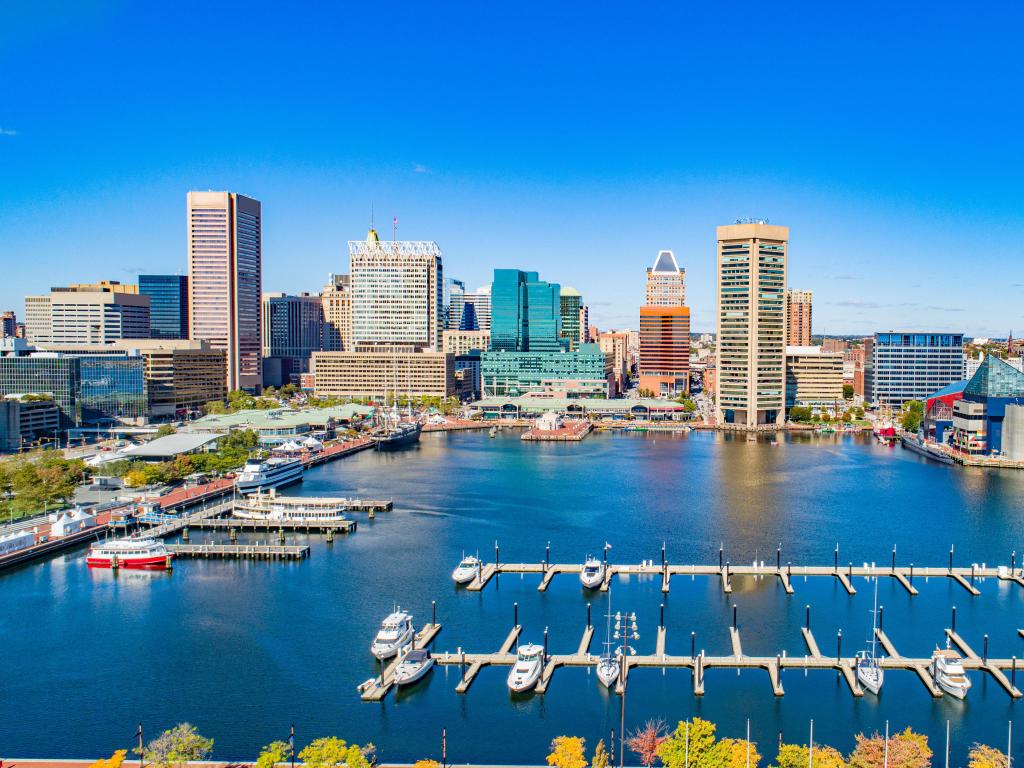 After a long drive, entering the boutique Hotel Revival in the Mount Vernon Cultural District will certainly be vivifying. Its location within a beautiful neighborhood with plenty of walkable attractions also means that you won't have to do much driving once you arrive.
A strategic port city along the mid-Atlantic, Baltimore has been home to many key people and moments in US history, including the inspiration for the "Star Spangled Banner". It also has a fantastic scenic Inner Harbor and a vibrant arts district.
After a historic walk along the harbor, make a stop at the National Aquarium which is housed in a striking building along the Inner Harbor, this aquarium has several award-winning aquatic habitats.
To continue your history lesson, take a visit to the Fort McHenry National Monument and Historic Shrine where you can learn more about the Battle of Baltimore in 1814 which inspired the national anthem, or explore Walters Art Museum for a cultured afternoon well spent.
After strolling the neighborhood which contains the famous Walters Art Gallery, you can relax back at the rooftop garden bar atop the 14-story hotel which overlooks the Washington Monument before heading to the fabulous onsite restaurant.
A waterfront stay in Chincoteague
If you've decided to take the Delmarva Route then past the halfway point is Chincoteague, in Virginia. Not only is it a great place to take a break, but it is also a stunning area surrounded by water and nature preserves.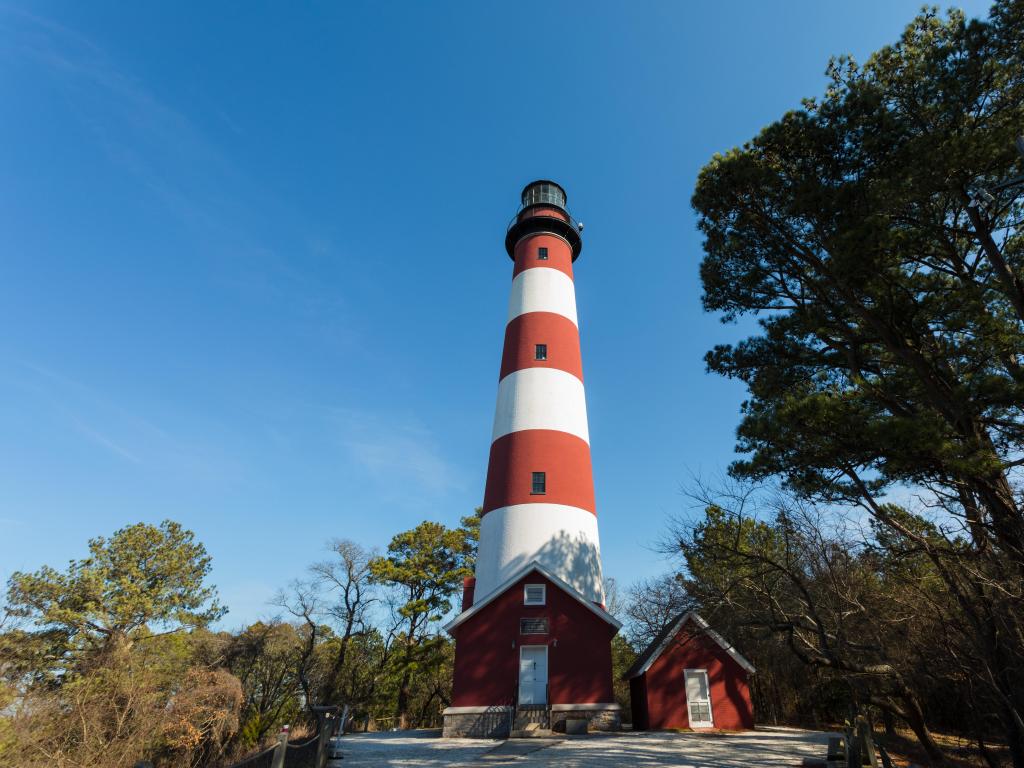 Well-known as a weekend getaway, Chincoteague is complete with a row of waterfront resorts and is located near the wonderful Chincoteague National Wildlife Refuge, the 14,000-acre site which contains many different coastal habitats like marshes, beaches and dunes.
Just some of the fun things you can do here include visiting the Chincoteague ponies who live in the marshland and attract visitors from all over to catch a glimpse of their annual migratory swim in late July.
Don't miss visiting the amazing Assateague Lighthouse. This iconic red and white lighthouse in nearby Assateague looks like the inspiration of many a postcard and offers a stunning vista to enjoy a sunset or two.
For a comfortable and convenient hotel, you can't go wrong with the Hampton Inn & Suites Chincoteague-Waterfront. Its location can't be beaten, both for its proximity to the shimmering water, as well as to the downtown area and State Route 175.
The hotel itself is one of the first you will come across as you drive over the Narrows into town. You'll be able to unwind with a swim in their heated indoor pool, before taking in the sunset over the Black Narrows waterway as you toast to your trip.
Sea views at Myrtle Beach
Widely known for its wide beaches, seafood restaurants and great shops, Myrtle Beach is a great place to finish your road trip at and spend a couple of days in this vibrant South Carolina city.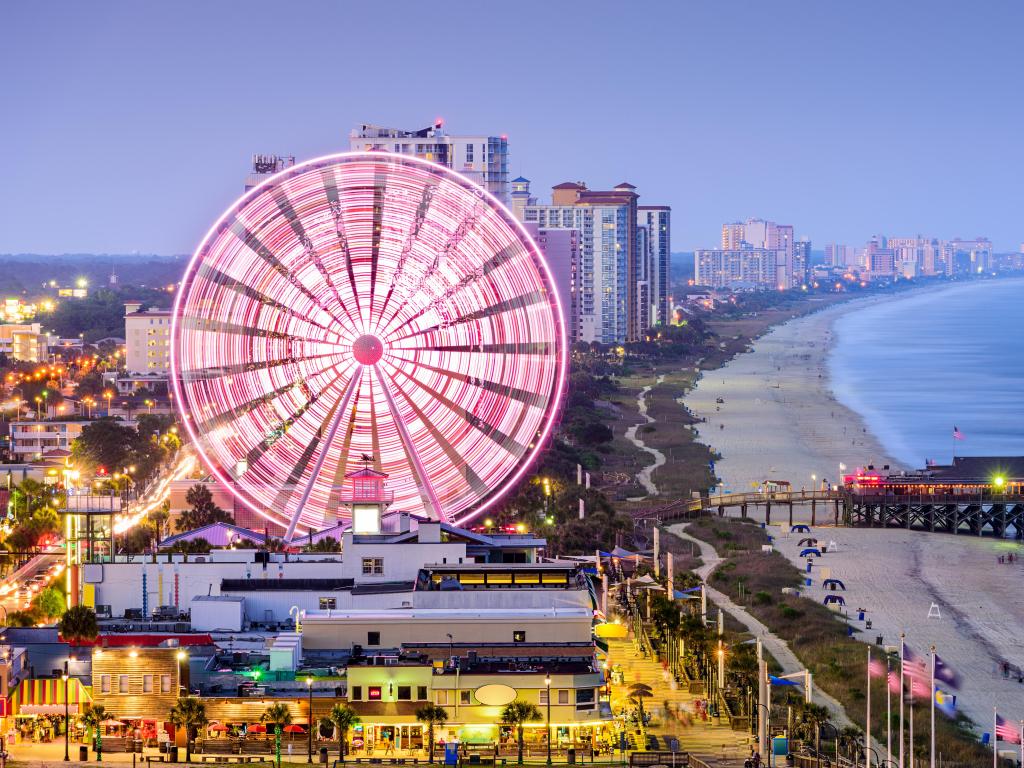 Set on the South Atlantic coast, this city is a great mix of bustling nightlife and seaside charm. With warm temperatures all year long, lush natural wonders and plenty of sandy beaches, it's no wonder this is a popular tourist attraction as well as a vacation home destination.
To really make the most of the fantastic spot, we'd recommend staying at the Marriott Myrtle Beach Resort & Spa at Grande Dunes. Located on the white sands of Myrtle Beach, you can enjoy a refreshing plunge in the beachfront outdoor pool or relax and unwind in the sauna.
Guests at this resort even enjoy private beach access directly from the property, plus there's useful onside parking, a choice of three restaurants, a bar and ocean-fronted rooms. After your long drive, you surely deserve a spot of luxury!
Things to see on a road trip from Boston to Myrtle Beach
There's so much to see on this fabulous road trip, whether you're a city slicker or a chilled, beach fan. To help you make the most of your drive, we've set out some of the best bits you'll see along the way:
Both Routes
Old Sturbridge Village - At Old Sturbridge Village you can travel back to the 1830s in this detailed recreation of an old New England town, complete with a museum and period costumes.
Wells State Park - You'll find this peaceful woodland near Sturbridge. It has over 10 miles of scenic trains and a pond. It's also particularly beautiful seen during fall.
Hartford, Connecticut - In addition to the extensive and well-preserved former home of Mark Twain, there are quite a few museums in and around Hartford that might be of interest to you like the Wadsworth Atheneum Museum of Art, the Harriet Beecher Stowe Center, Hill-Stead Museum, and the American Clock and Watch Museum.
Barnum Museum - Come one come all to this museum featuring the vision and curios of P.T. Barnum and Tom Thumb in Bridgeport, CT. Just a ten minutes' drive off Route 15.
Philadelphia, Pennsylvania - From the Liberty Bell to the historic City Hall, this city of brotherly love has plenty to admire while cruising on four wheels, including the Chinatown Friendship Arch and the iconic step of the Philadelphia Museum of Art where Rocky was filmed.
The Inland Route
New York City - This city needs no introduction. If you'd like to get a glimpse of it on your trip, take the FDR Dr along the East River where you can see the Williamsburg, Manhattan, and Brooklyn Bridges. Continue through a few of the boroughs to the Holland Tunnel and the New Jersey Border.
Liberty State Park - Ideally situated for NYC views in Jersey City, NJ, this is the best place to take a look back at the city and the nation's history. From here you get a great view of the Statue of Liberty and Manhattan across the Hudson River.
Baltimore, Maryland - A city known for both its history and its grit. For art lovers , check out the American Visionary Art Museum and the Walters Art Museum. History buffs can head straight for the Inner Harbor or Fort McHenry.
Washington DC - The nation's Capital city really has too much to see on a short trip, including the Capitol Building, White House, Lincoln Memorial, Washington Monument, Washington National Cathedral, and Arlington National Cemetery.
Richmond, Virginia - Come walk along the peaceful canal, visit the outstanding Virginia Museum of Fine Arts, see the famous Maymont estate, take in one of the roughest periods of the nation's history at the American Civil War Museum, or opt for a macabre afternoon at the Poe Museum.
Raleigh, North Carolina - Stop by yet another state capital and get a feel for southern hospitality at one of the three free state museums. If you are finally tired of cityscapes, Raleigh also offers plenty of greenery by way of the Umstead State Park, Historic Yates Mill County Park, or Pullen Park.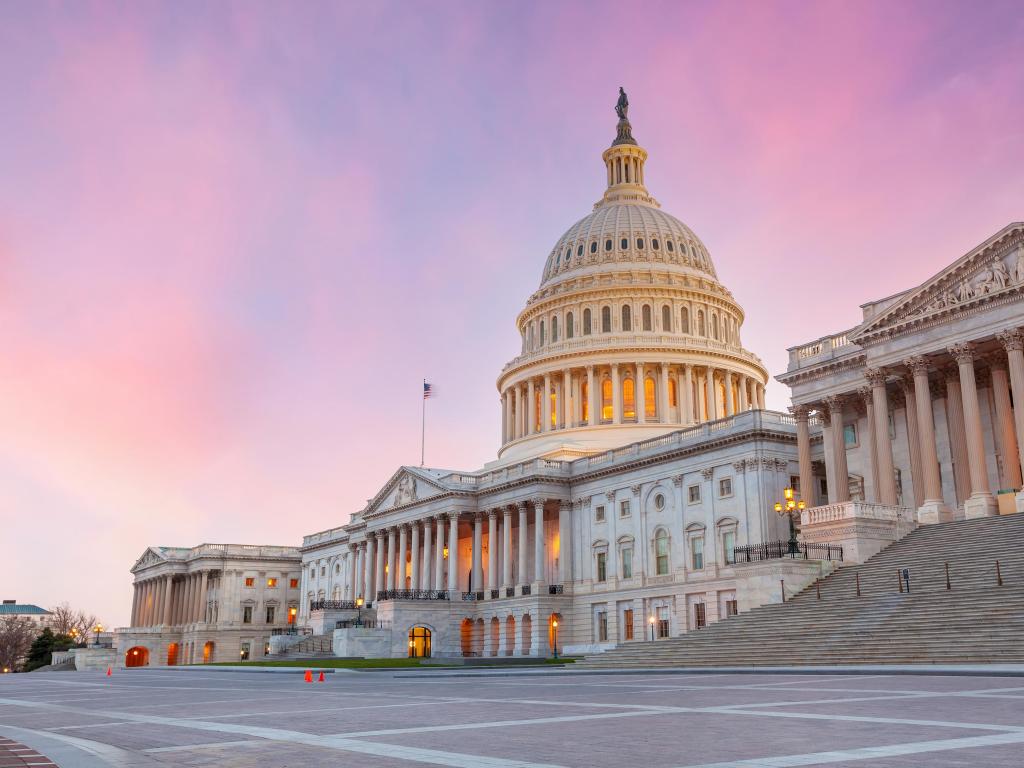 The Delmarva Route
Bombay Hook National Wildlife Refuge - A short drive from Smyrna, DE this expansive tidal salt marsh is a birder's paradise and a lovely place to take a stroll.
John Dickinson Plantation - Located in Dover, DE this former estate of founding father John Dickinson houses several museums and rotating exhibits. Be sure to check out their events calendar if you're planning to visit.
Chincoteague National Wildlife Refuge - This refuge and the adjacent Assateague Island National Seashore offer costal vistas galore and some "wild" horses that are sure to delight. Be sure to check out the Assateague lighthouse within the refuge.
Virginia Beach, Virginia - With plenty of historical sites like the Cape Henry Lighthouse and Ferry Plantation House, Virginia Beach is worth a look. Particularly if you are a fan of military history, then the Naval Aviation Monument Park, Navy Seal Monument, and Flame of Hope would be wonderful places to stop and honor those who have served.
Great Dismal Swamp National Wildlife Refuge - You won't be dismayed at the sight of one of the largest swamp refuges in the mid-Atlantic that is home to plenty of animals including birds, otters, and even bears. There is a wooden, wheelchair-accessible, trail within the park.
Wilmington Riverwalk - Recently completed along the Cape Fear River in Wilmington, NC, this 1.75-mile river walk passes points of historical interest, museums, and restaurants in case you wanted a scenic place to eat ahead of your arrival in Myrtle Beach.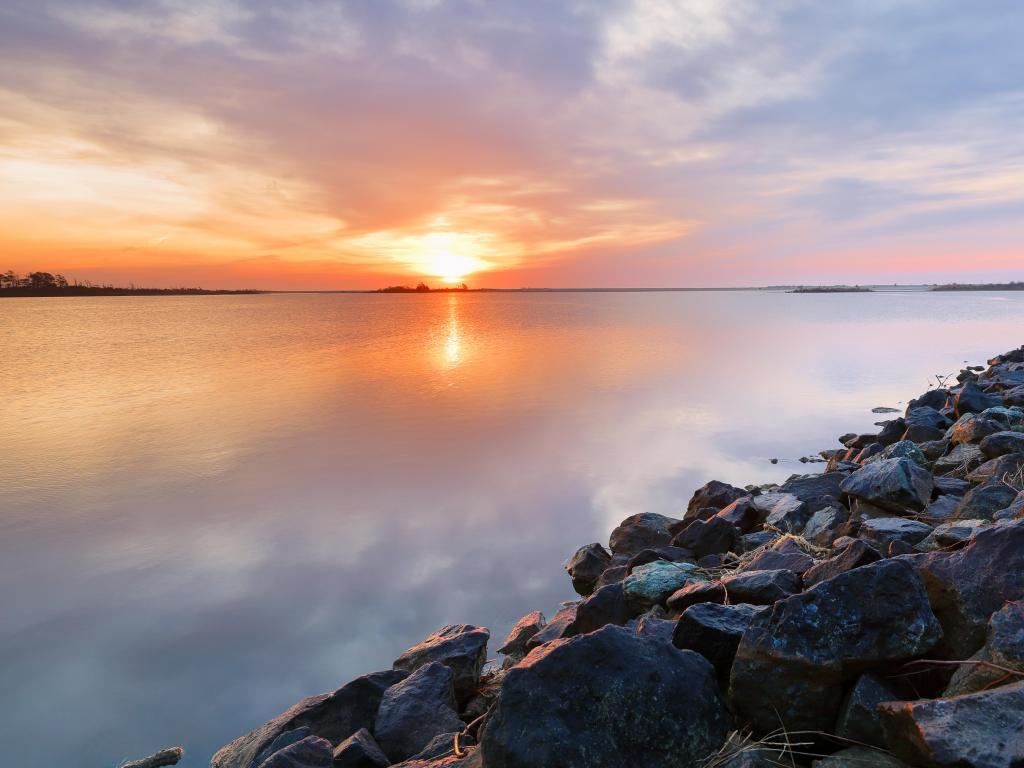 Best time to go on a road trip from Boston to Myrtle Beach
The road trip from Boston can be completed any time of the year thanks to its destination being Myrtle Beach, which is warm all year round.
As a beach destination, the best time to visit it and have fun in the sun (with intermittent showers) is from June to August. The hurricane season is from June through November, so while the temperatures are mild, you might not want to risk getting stuck in a storm.
For those who can't take too much heat, June-August might be challenging as the highs can reach triple digits and the humidity doesn't abate. This is also Myrtle Beach's peak season, so expect large crowds and hotels at their most expensive.
While it's at its coldest in the months of December, January and February, compared to the winters of the Northeast, Myrtle Beach is still mild with average temperatures in the high 50 degrees Fahrenheit.
Given that you'll be driving through several states beforehand, some of which experience much colder winters, you might want to avoid this time of year.
This part of South Carolina will see spring temperatures averaging in the low 60s to high 70s. If you want a temperate beach getaway with lower hotel prices, this might be an ideal time to visit. Though you may want to avoid spring break if you can.
While the fall offers stunning foliage in the forests and parks you'll cross along the way, especially at Wells State Park, these months carry an increased risk of hurricanes, so it might not be the best time to visit Myrtle Beach.
If you'd like to time your trip with one of Myrtle Beach's festivals, you could visit in June when you'll catch the Carolina Country Music Festival. Otherwise, you'll discover regular festivities at the Boardwalk's Hot Summer Nights series held from June to September.