Road Trip From Boston To Washington DC
If you want to experience the beauty of the USA's east coast, taking a road trip from Boston to Washington, DC is the perfect way to do it.
While you can most certainly find flights that go from Boston to Washington, DC, many of them direct flights, going by car will allow you to experience the beauty of the east coast close up. You'll also have plenty more opportunities to get out and explore as you go on your journey.
The road trip from Boston to Washington, DC will be about 440 miles and take a little over 7 hours following the I-95 S. Doable in a day, you might want to break it up into 2 to 3 and take in the cities and sights on the way down.
If you're thinking about taking this amazing east coast journey, here are some ideas to make your trip one of a kind.
How Far is Washington, DC from Boston and How Long Will the Road Trip Take?
If you're planning on driving straight from Boston to Washington, DC with no stops, expect to spend about 7 hours and 15 minutes on the road. This will be without accounting for things like bathroom breaks, gas, and meals.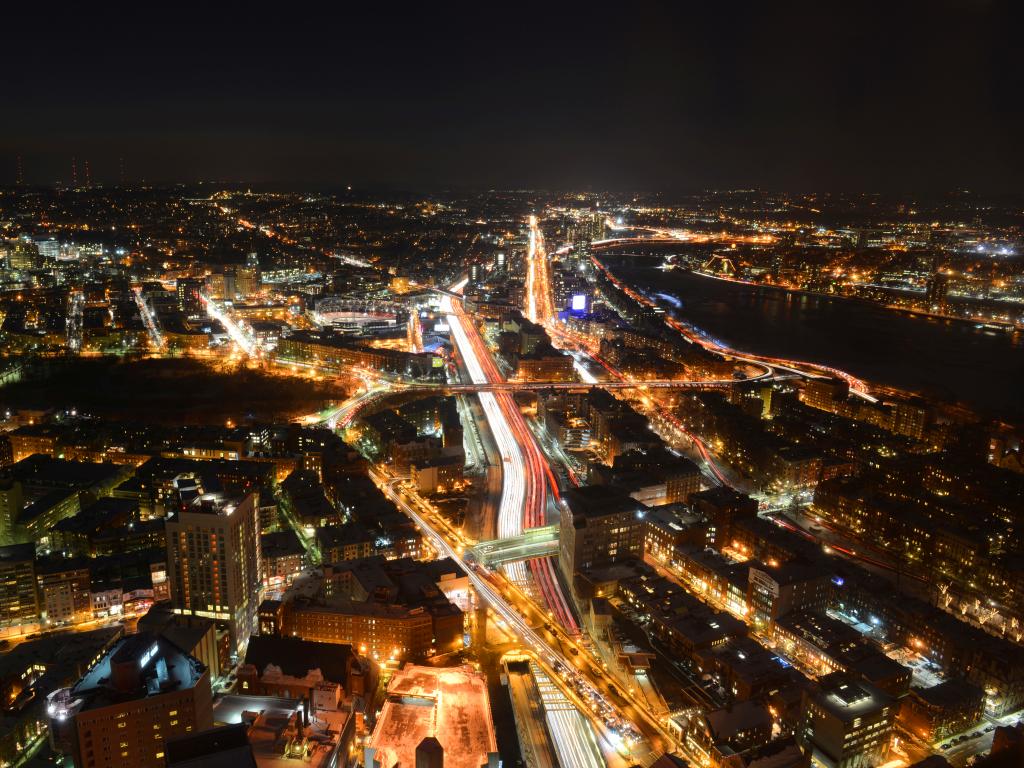 If you're leaving Boston during rush hour or on a weekend, expect things to t.ake longer as you deal with other drivers in the city preparing to leave for the weekend. The same is true for the other cities you'll be passing through, like New York and Baltimore.
Depending on the times you reach and leave these cities, you might need to add an hour or two to your travel time.
It's definitely feasible to drive from Boston to Washington, DC in one go, but you'd unfortunately have to miss out on some of the amazing historical sites and landmarks you'd be passing. Instead, think about breaking the trip up into 2 or 3 separate days to take advantage of your time on the road.
Best Road Trip Route from Boston to Washington, DC
There are a few different options for potential routes for this road trip, but the best one will take you along the coast, passing through New York City, Philadelphia, and Baltimore before reaching Washington.
You'll have plenty of opportunities to check out the beauty of the east coast. And depending on how much time you have, there are several interesting detours you might want to make along the way.
Road Trip Route from Boston to Washington, DC
The route from Boston to Washington, DC Is pretty straightforward. Leave Boston by taking the I-93 S, taking the I-90 until you reach the exit for Hartford, Connecticut/New York City. Once you pass through New York, you'll follow the I-95 until you reach the MD-295, which you'll take the rest of the way to Washington.
Best Places to Stop Between Boston and Washington, DC
To take advantage of your road trip, you'll want to stop in some of the cities you're passing. Here are a few places you might want to consider stopping in, and some great options when it comes to choosing a place to stay.
Explore New York
Frankly, checking out everything New York City has to offer could be a separate trip all on its own! But even though you'll just be passing through Manhattan, there are still plenty of things to get out and see in the area.
Check out the breathtaking Grand Central Station, the stunning Morgan Library, and get the most picturesque view of the city from Top of the Rock on top of the Rockefeller Center. If you love people watching, make sure to pay a visit to the iconic Times Square, and for a bit of nature stop by Central Park.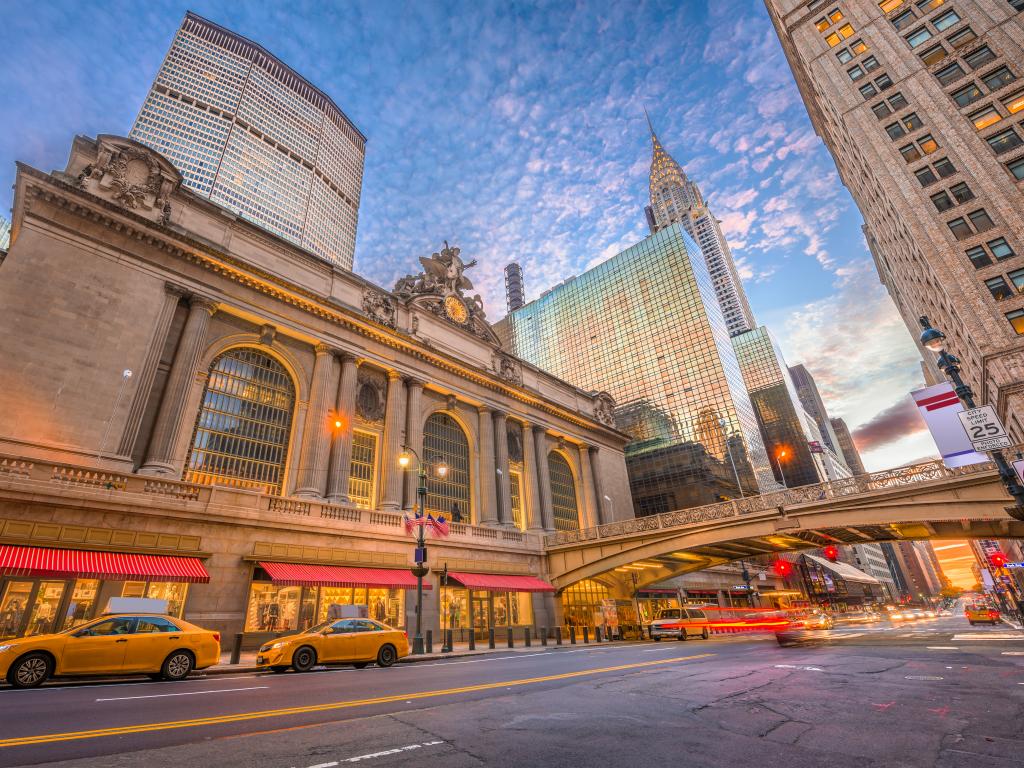 Manhattan is full of beautiful, classy hotels where you can stay.
One such is the highly-rated Concorde Hotel New York.
Enjoy the beautiful rooms, terrace, and bicycle rentals this hotel offers. Only a short journey away from the Rockefeller Center, Carnegie Hall, and offering views of the East River, you're sure to enjoy your stay at this luxurious hotel.
See the past in Philadelphia
If you're interested in the United States' rich history, it's worth stopping in Philadelphia to see some of the country's most fascinating historic sites. Book a room at the Kimpton Hotel Monaco Philadelphia and enjoy the stately rooms, fitness center, and rooftop lounge.
The hotel is very close to Philadelphia's Independence Hall, where in 1776 the Founding Fathers signed the Declaration of Independence. Also close by is the Liberty Bell, which you can see from the rooftop lounge.
While you're in Philadelphia, remember to visit the museums located on the Benjamin Franklin Parkway. When you get hungry, visit the Reading Terminal Market, an old railroad terminal that now houses dozens of food vendors.
Things to See on a Road Trip from Boston to Washington, DC
Between the stunning visuals of the east coast route you're taking and the incredible historic sites and monuments you'll get to visit in the cities you're passing through, there's no shortage of things to stop and see as you travel from Boston to Washington, DC.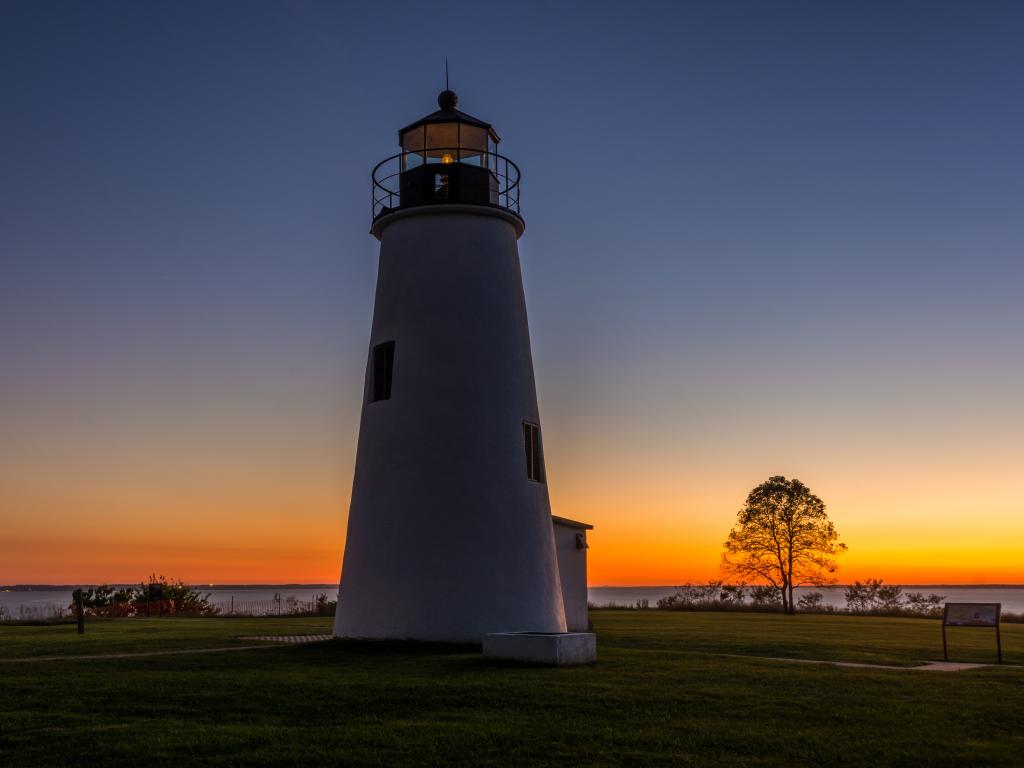 Here are just a few things you might want to consider checking out on your journey.
Worcester: You'll be passing by this city as you drive through Massachusetts, so why not stop by? A visit to the Worcester Art Museum will allow you to see old Roman mosaics, medieval armor, and impressionist paintings.
Nipmuck State Forest and Bigelow Hollow State Park: Spanning 9,000 acres, stopping at Nipmuck State Forest and Bigelow Hollow State Park will allow you plenty of opportunities for some time in nature if you're getting sick of city life. Go fishing, hiking, and boating through this beautiful forest.
Stafford Motor Speedway: Located in Stafford Springs, Connecticut, the Stafford Motor Speedway is a NASCAR racetrack. If you plan on taking this road trip between May and September, visit this racetrack on a Friday night for the track's weekly race.
Hartford: As you drive through Connecticut, stop in at Hartford to visit the Mark Twain House and Museum, the Wadsworth Atheneum Museum of Art, and catch a show at the Bushnell Center for Performing Arts
Long Island Sound: Approaching New York, you'll find yourself driving close to the Long Island Sound, a tidal estuary between Connecticut and New York. Make sure that you remember to pack your camera for this trip so you can take pictures of the incredible coastal views. If you're extra keen, hop on a ferry across to Long Island and check out the North Fork wineries!
White Clay Creek State Park: Whether you're interested in fishing, hiking, or mountain biking, White Clay Creek State Park will have plenty of opportunities for you. Remember to also check out the Judge Morris Estate, a historic house in the park with private tours available.
Elk Neck State Park: This state park at the south end of the Elk Neck Peninsula is made up of 2,370 acres of land, and features varying landscapes. Spend some time in the thickly forested areas of the park, picturesque shorelines, and white clay cliffs. Remember to visit the Turkey Point Lighthouse while you're exploring.
Susquehanna State Park: Located on the bank of the Susquehanna River, consider stopping at this beautiful state park for some hiking, camping, or a visit to the Carter-Archer Mansion, former home of mill owner John Archer.
Baltimore: A stop in Baltimore will allow you to explore the city where "The Star-Spangled Banner" was born. Remember to also visit Baltimore's Inner Harbor, where you can the National Aquarium and the USS Constellation, a warship from the civil-war era.
Washington, DC: Of course this list wouldn't be complete without the destination in mind. Washington, DC is home to many incredible historic monuments, including the White House, the Capitol, and the Supreme Court.
Best Time to Go on a Road Trip from Boston to Washington, DC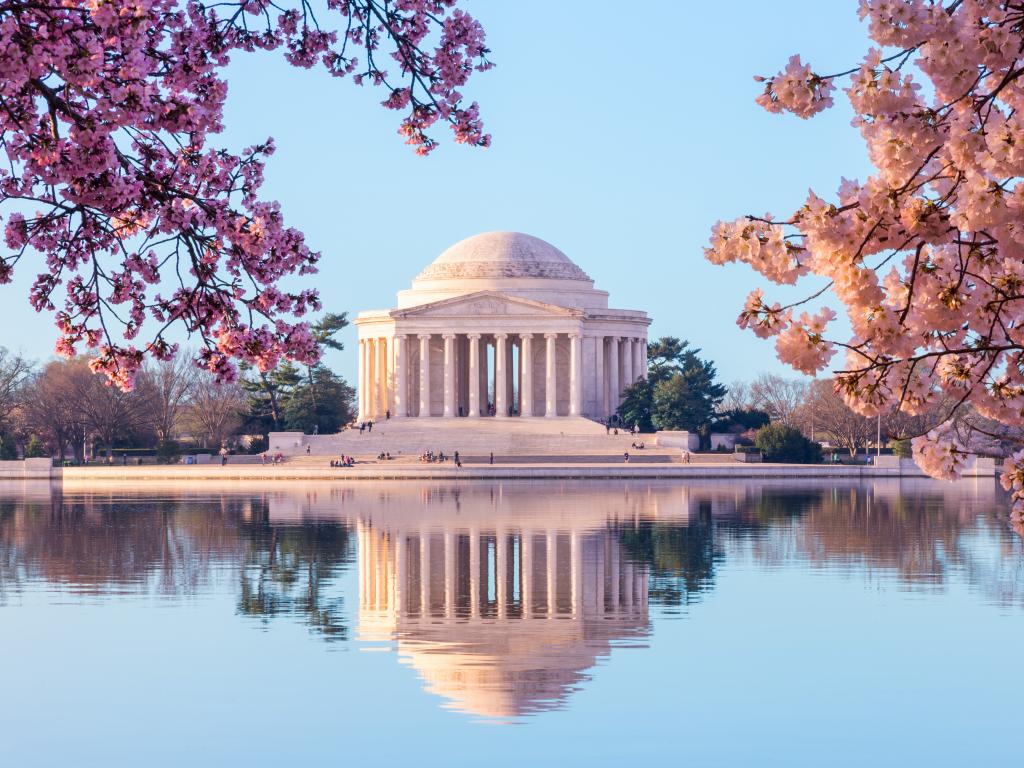 The weather along the northeast coast of the United States can fluctuate a lot throughout the year. Summers can be swelteringly hot, sometimes reaching the high 80s in July and August, and in winter the temperature often dips below 0°F.
If you decide to go during the summer months, know that this is a popular time for other tourists to visit Washington, DC. You'll want to keep this in mind if you're also planning to visit some of the other cities and state parks along the way since they will likely be busy and hot.
Likewise, in winter many of the parks might be closed, and even though crowds will be fewer, you might feel pretty miserable exploring in the cold. Snowstorms are pretty common for the area this time of year, so you'll want to avoid going during the winter.
If you're looking to experience some milder weather while also avoiding large crowds, going during spring or fall would be your best bet. In the spring, you'll have the opportunity to check out the National Cherry Blossom Festival in Washington, DC, which occurs at the end of March going into early April.
You'll find the city busy during the festival, but watching the city turn to hues of pink will be well worth it.
During the fall, you'll enjoy milder weather and far fewer other tourists in the city. The National Mall which features the Washington Monument will be particularly lovely this time of year. Plus, if you take your road trip in September, you'll still have the chance to watch the races at the Stafford Motor Speedway if that's something you're interested in!
No matter what time of year you go, the many cities you'll stop in will provide you with incredibly rich dives into culture and history. With the added national parks sprinkled in along the way, you'll be getting a healthy mix of city life and nature with this road trip.