Road Trip From Washington DC To Boston
Anyone looking for an epic East Coast cruise that's both urban and scenic should do the road trip from Washington DC to Boston. The trip will take you through several of the East's major cities, as well as some of its most breathtaking natural landscapes.
The 440-mile road trip from Washington DC to Boston takes 7 hours 30 minutes. The route covers cities such as Baltimore and New York, the vistas of South Mountain Reservation and Liberty State Park, as well as the New Jersey Coastal Heritage Trail.
To call this trip memorable would be an understatement, so keep reading to get an idea of what you can expect to see.
How far is Boston from Washington DC and how long will the road trip take?
The road trip from Washington DC to Boston spans 440 miles and takes about 7 hours and 30 minutes to complete. If you take off early enough, you have a chance of making it to Boston the same day, and you're guaranteed to make it to the state of New York at the very least.
With that said, there's plenty of incentive to devote at least two weeks to this road trip. One thing you could do is add about 100 miles to your trip by circling New Jersey via the Garden State Parkway – this adds Atlantic City and some scenic parks to your drive.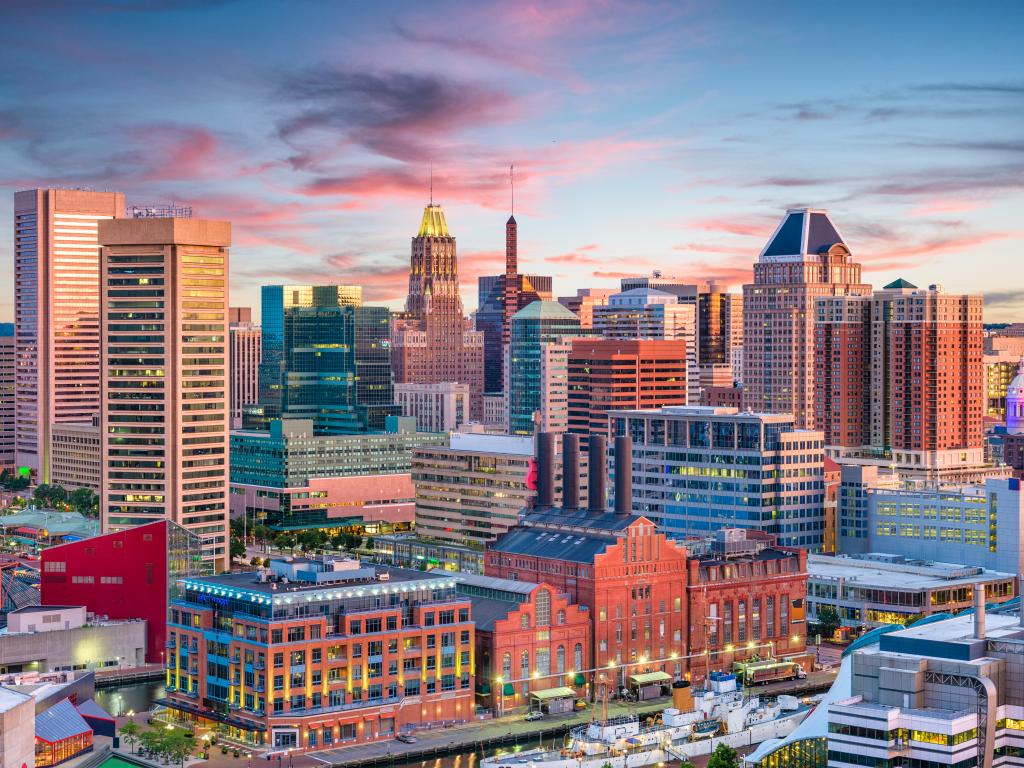 An issue with planning this trip is the traffic near Baltimore and Philadelphia. Coming out of Washington, a congested city in its own right, a bad luck streak can significantly slow down the first third of your trip - try to take off at sunrise to minimize the chances of that happening.
If you want to cut down the travel time, you could temporarily detour deeper into Pennsylvania to get around Philadelphia, then get back to the main route. The problem here is that this detour is quite barren, so it's better to take your chances with the traffic around Philadelphia.
Best road trip route from Washington DC to Boston
The best route from Washington DC to Boston takes you through Baltimore before giving you the option to pass by Philadelphia or make a detour to the New Jersey Coastal Heritage Trail.
You're in for a treat whichever way you go, since the rest of this scenic drive is exactly the same - it's just a matter of choosing between a more urban or a coastal approach to the middle portion of the drive.
Road trip route from Washington DC to Boston
Along the Baltimore-Washington Highway, drive through Greenbelt Park and past Patuxent Research Refuge all the way to Baltimore. Get on Interstate 95, and follow it out of the city, passing by Susquehanna State Park and over Susquehanna River before reaching Delaware.
Once you've passed Wilmington and crossed Delaware Memorial Bridge, you have two options – driving the New Jersey Turnpike and making detours to Philadelphia or Wharton State Forest, or taking Routes 40, 55, 347, and 47 to Garden State Parkway along the coast.
If you choose to do the latter, you'll be passing through Atlantic City and past a long series of beautiful parks, forests, and refuges. Whatever you choose, the roads converge just past the Raritan River.
Detour into Jersey City or South New York, or follow the toll road north before making a right past Overpeck County Park and crossing the George Washington Bridge. Following Interstate 87, go through Van Cortlandt Park, then follow Route 15 over the Housatonic River.
Cut through West Rock Ridge State Park and pass Sleeping Giant State Park, then get on Interstate 91 and follow it past Dinosaur State Park. Cross Charter Oak Bridge and get on Interstate 84 – follow it out of Connecticut and into Massachusetts, passing Bigelow Hollow State Park.
Finally, past Wells State Park, get on the Massachusetts Turnpike, and follow it past a chain of parks and forests all the way to Boston.
Best places to stop between Washington DC and Boston
When it comes to splitting up the trip from Washington DC to Boston, you'll find plenty of incredible options along the way, most of which are shared by both routes. With that said, certain resorts understandably stand out – here are some of them:
Spend an unforgettable night out in New York
New York is one of the kings of luxury accommodation in the States, so you'll find no shortage of incredible hotels here. If you want to sleep, wine, and dine in style, InterContinental New York Barclay Hotel has to be the single fanciest hotel in all of New York.
Featuring an amazing window view from some of the most luxurious suites you'll ever see, a night at this hotel will leave you feeling energized for a day of exploring. If you're feeling hungry, you can enjoy a meal at The Parlour, which features everything from American to continental cuisine.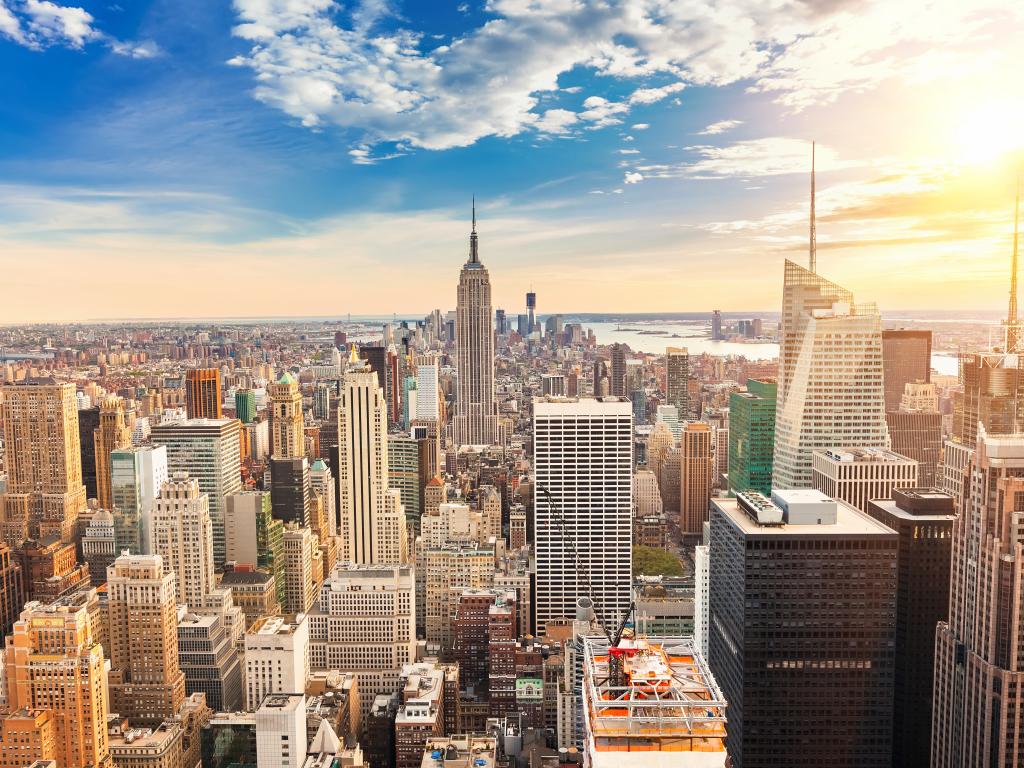 If hours of outdoor activity aren't enough to tire you out, you can blow off some steam at the 24-hour fitness center, or better yet, take full advantage of the spa and wellness facilities to relax and ensure a peaceful night's sleep.
The cherry on top is the affordable price (by New York standards) and the hotel's proximity to various places of interest – Times Square, Central Park, and Rockefeller Center are all just a short walk away.
Charge your batteries in the city of Boston
You'll often hear people referring to Boston as America's finest city, and that might just be true. Combining incredible architecture, amazing food, and an unforgettable view of the city, Revere Hotel Boston Common should be your hotel of choice during your stay.
The rooms here are immaculately put together, but chances are you'll be spending most of your time on the rooftop venue, stargazing with a refreshing cocktail from the bar.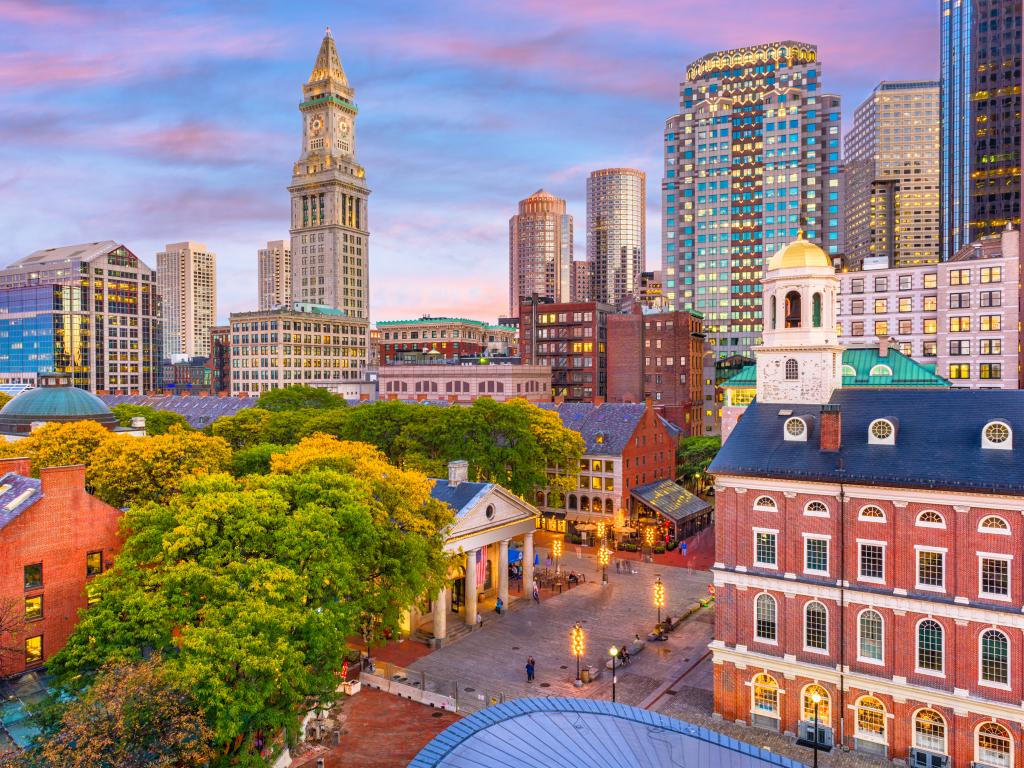 Whichever way you turn, you'll find that every wall and corner is decorated with unique art that gives this place its one-of-a-kind ambient. Not many hotels can say they have a tank as a decorative piece in the dining area!
Revere Hotel is in Downtown Boston, so it offers great connectivity to the city's main hotspots and all the public transportation you could possibly need. Best of all, if you get a little lucky and visit during the right time of year, your stay could turn out reasonably cheap.
Things to see on a road trip from Washington DC to Boston
Ideally, you'll want to take a couple of weeks to do the road trip from Washington DC to Boston, regardless of which route you take. Although there's plenty of room for inland detours to some very scenic places, here are some examples of landmarks you have to check out:
Baltimore – One of Maryland's crowning jewels is best known for its abundance of museums and the National Aquarium.
Susquehanna State Park – The beautiful scenery coupled with the Susquehanna riverbank makes this the perfect area for recreational activities.
Elk Neck State Park – This park features the historic Turkey Point Lighthouse, which is nearly 200 years old.
White Clay Creek State Park – Featuring some of the most scenic hiking and biking trailheads in Delaware and beyond, this park is not to be missed.
Wilmington – Delaware's largest city is renowned for its abundance of museums and art galleries.
Philadelphia – A key location in the American Revolution and the place where the Declaration of Independence was signed, this is one of the most significant cities in the States.
New Jersey Coastal Heritage Trail – A beautiful sequence of coastal parks and forests that also passes by Atlantic City.
Mercer County Park – A gorgeous park featuring a lake, an ice skating rink, and various sports fields.
South Mountain Reservation – At higher altitudes, this reservation offers breathtaking views of New York and Jersey City.
Liberty State Park – An iconic park boasting incredible views and more trails and open space than you'll know what to do with!
New York City – One of the biggest metropolises in the world hardly needs any introduction.
Wawayanda State Park – Featuring Wawayanda Lake and a chunk of the Appalachian Trail, this park is definitely worth a visit.
Harriman State Park – As can be expected from one of New York's largest state parks, Harriman features numerous lakes, camping areas, and an abundance of hiking trails.
Sherwood Island State Park – A standout in a long list of oceanside recreation areas, not too far from your main route.
Overpeck County Park – 800 acres of beautiful terrain, perfect for a variety of outdoor activities.
Purgatory Chasm State Reservation – A beautiful area featuring a unique granite chasm and an intricate cave system.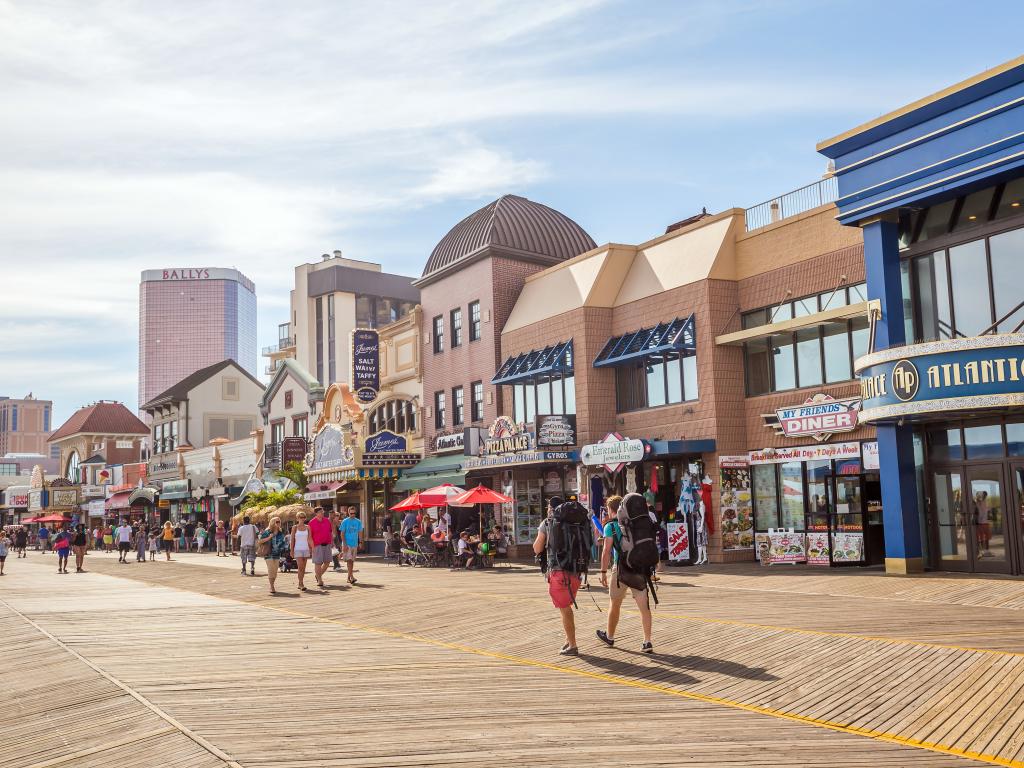 Best time to go on a road trip from Washington DC to Boston
You can genuinely do the road trip from Washington DC to Boston any time of year, although different months come with different benefits.
New England is very popular with visitors when it's warm, and although this is the case for Boston too, the congestion remains relatively constant year-round. This is due to the thriving student population, most of whom go home for the summer, just when tourists start coming in.
The allure of Boston's summers comes from its idyllic temperatures, which rarely exceed 80 degrees in mid-July. This is great news for anyone planning to capitalize on the beautiful Atlantic coast, Castle Island being a notable example.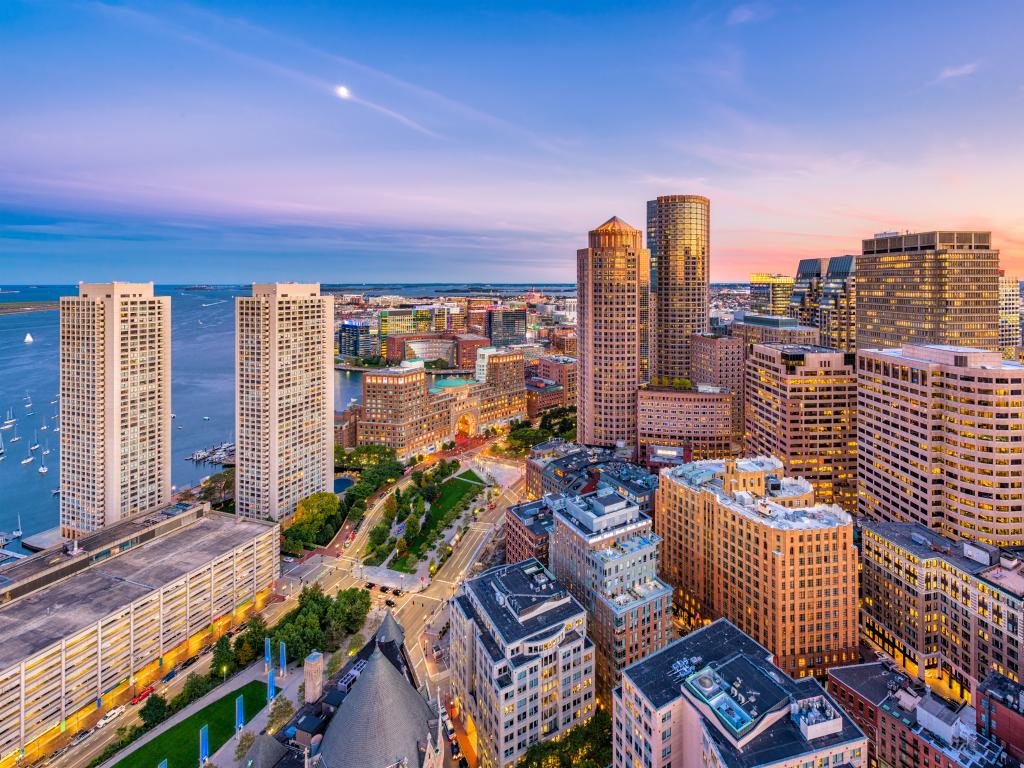 The crowds start to die down in early September, and the temperatures hover just above 70 degrees Fahrenheit on most days, but since there are plenty of events and festivities in the fall, hotel prices stay high until November.
The biggest selling point of Boston in the fall would have to be the view of Freedom Trail - although the trail looks amazing in and of itself, the fall palette never fails to give it that extra flair.
Since accommodation tends to be fairly expensive in Boston, the best time for a budget trip would be either winter or spring. With that said, temperatures between December and March rarely exceed 50 or so degrees, making this a bad time for sightseeing if you mind the cold.