Road Trip from Chicago to Austin, Texas
The amazing road trip from Chicago to Austin, Texas will take you through some of the most iconic cities in the US. You will get to delve into the rich history of music as you travel from the north to the south or explore the cowboy country as you head to the Live Music Capital of the World.
The 1,330-mile road trip from Chicago to Austin will take about 20 hours to drive nonstop. Some notable highlights are Indianapolis, Louisville, Nashville, Memphis, Dallas, Indiana Dunes National Park, Pinnacle Mountain State Park and Graceland.
You will get to enjoy some unique attractions and unforgettable experiences on your way to year-round live music and sunny skies in Austin. Continue reading below to find out more about the best routes, places to stay and what to see and do on this road trip.
How far is Austin, Texas from Chicago, and how long will the road trip take?
Comparison of road trip routes between Chicago and Austin, Texas

| Route | Distance | Driving Time |
| --- | --- | --- |
| The Oklahoma Route | 1,200 miles | 18 hours |
| The Tennessee Route | 1,330 miles | 20 hours |
Along the Tennessee Route, you can expect to cover 1,330 miles and drive for 20 hours. You'll see exciting cities and sights in Indianapolis, Louisville, Nashville, Memphis, Little Rock, the Ouachita National Forest and Dallas.
The Oklahoma Route is slightly quicker at 1,200 miles and 18 hours. The Oklahoma Route travels south until reaching Austin, Texas. On this route, you can expect to see Springfield, St. Louis, Mark Twain National Forest, Oklahoma City, and Dallas.
With so much to see along the way, we recommend you take about three days for either route to ensure that you have enough time to enjoy all the attractions each route has to offer.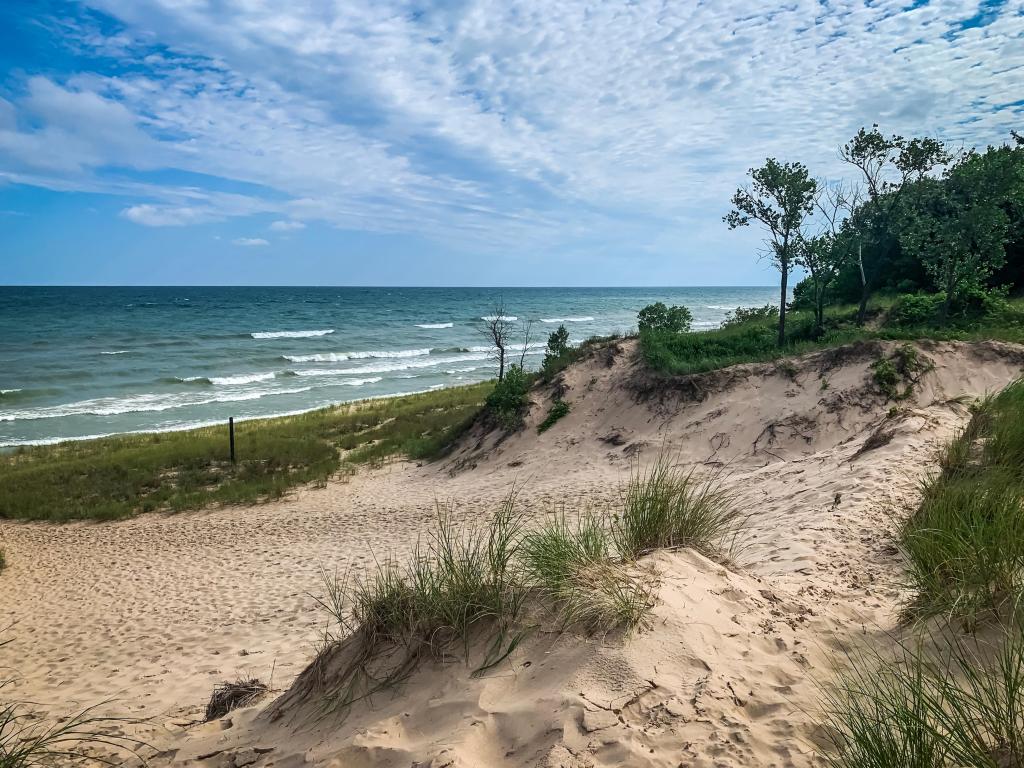 Best road trip route from Chicago to Austin, Texas
Both the Tennessee and the Oklahoma Routes are great options when considering how to get from Chicago to Austin, Texas, offering amazing experiences, history and scenery en route. The best route, therefore, will depend on which cities and attractions you'd like to visit.
The Tennessee Route is perfect for music lovers as it will take you through some of the most important cities in music history. It isn't short on awe-inspiring scenery either, as you will drive through Ouachita National Forest.
However, this route is slightly longer than the direct route to Austin and will take longer than the Oklahoma Route to take you to your destination.
If you are short on time, the Oklahoma route is the faster option of the two and will give you the option to detour through a number of National Forests.
On this route, you will skip the larger cities of the Tennessee route but many smaller towns along this route will take you through some quaint towns providing attractions that are rich in history.
The Tennessee Route
Head out of the Greater Chicago area by following Interstate 65 (I-65). Following the interstate southeast will take you through Lafayette and Indianapolis, where you can take a break and learn more about the history of the world-famous race, the Indy 500.
Past Louisville on I-65, you will get the opportunity to make a short detour to Bernheim Arboretum & Research Forest and Mammoth Cave, Kentucky, a little further ahead.
If not making the detour, keep on the interstate as you cross into Tennessee and follow the signs for Nashville. After spending some time in the iconic Music City, switch to I-40 which will take you all the way to Memphis and then to Arkansas.
Drive through Little Rock and head to Dallas past Mt. Vernon and Sulphur Springs. Past Waco, you will soon arrive your destination in Austin on the interstate.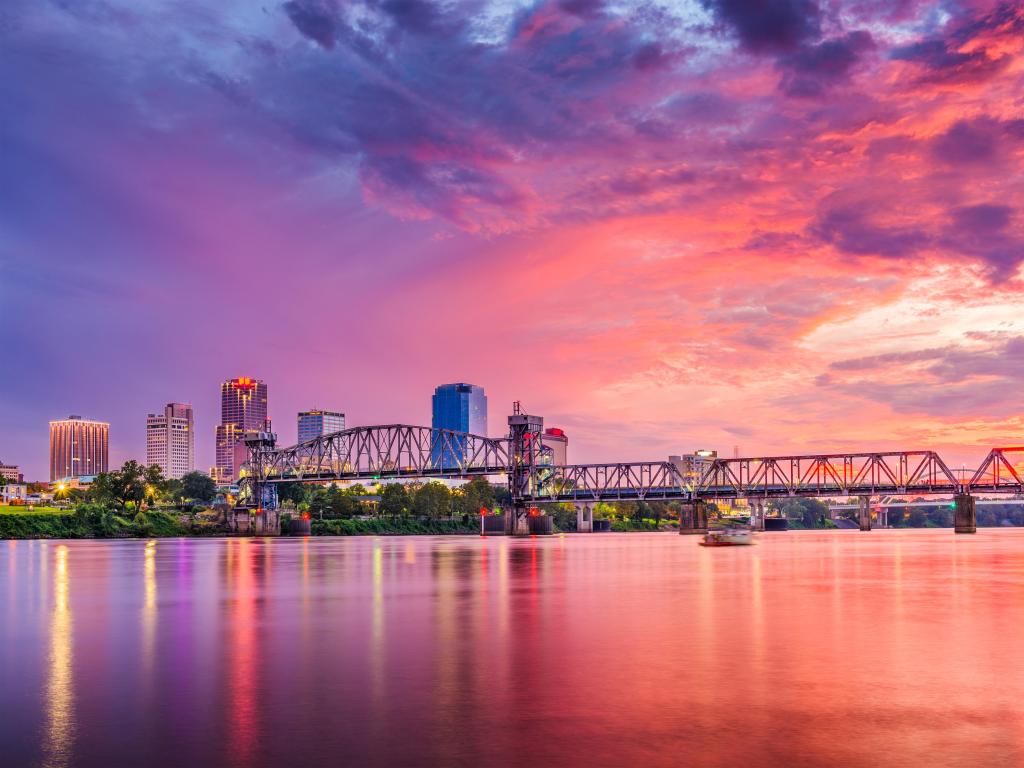 The Oklahoma Route
To follow this route, head southwest out of Chicago on I-55 and towards St Louis. You will soon have the option to visit the beautiful Mark Twain National Forest, if you have some extra time on your hands.
Crossing from Missouri to Oklahoma, drive through Tulsa and then Oklahoma City. The interstate will then take you to the heart of Dallas and soon after, you will reach Austin, your final destination.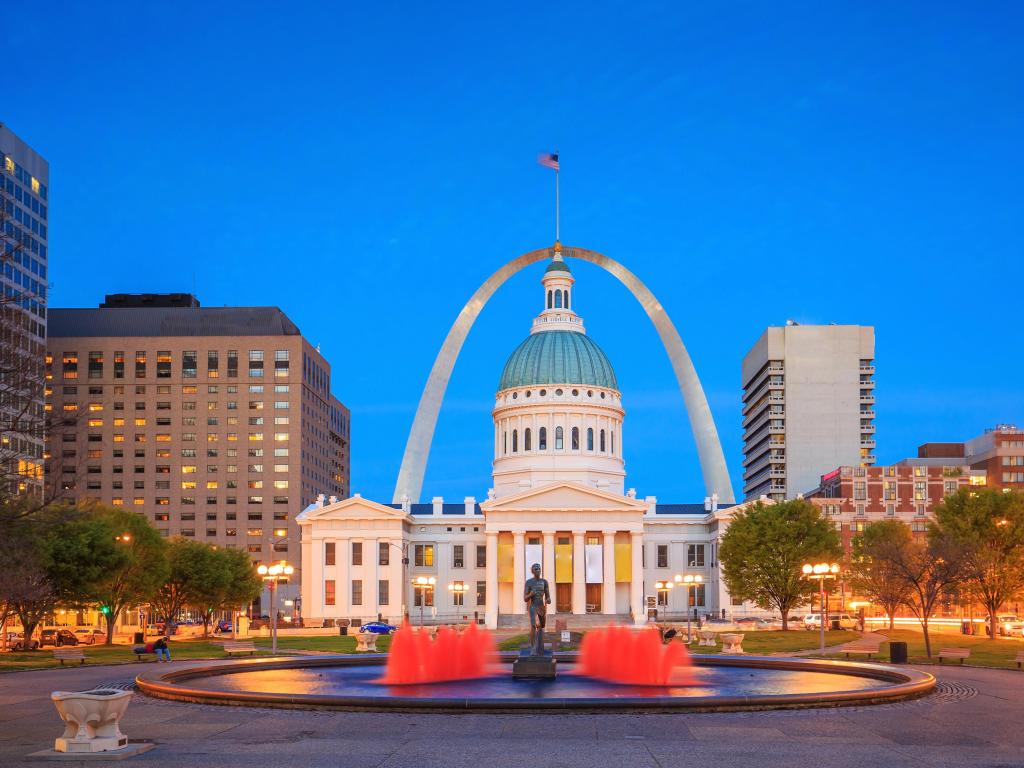 Best places to stop between Chicago and Austin, Texas
With so many amazing cities and towns on the way on both routes, you won't be short of choices as to where to stay. So, to make it a little bit easier for you, here are our top stopover suggestions to make your trip serene and enjoyable.
Stay in the musical heart of Memphis
When travelling the Tennessee Route, we recommend stopping about halfway to experience the magic of Memphis. Home to Elvis Presley's iconic former home, Graceland, Memphis is a charming southern city boasting incredible musical heritage and is known as the birthplace of Rock 'n Roll.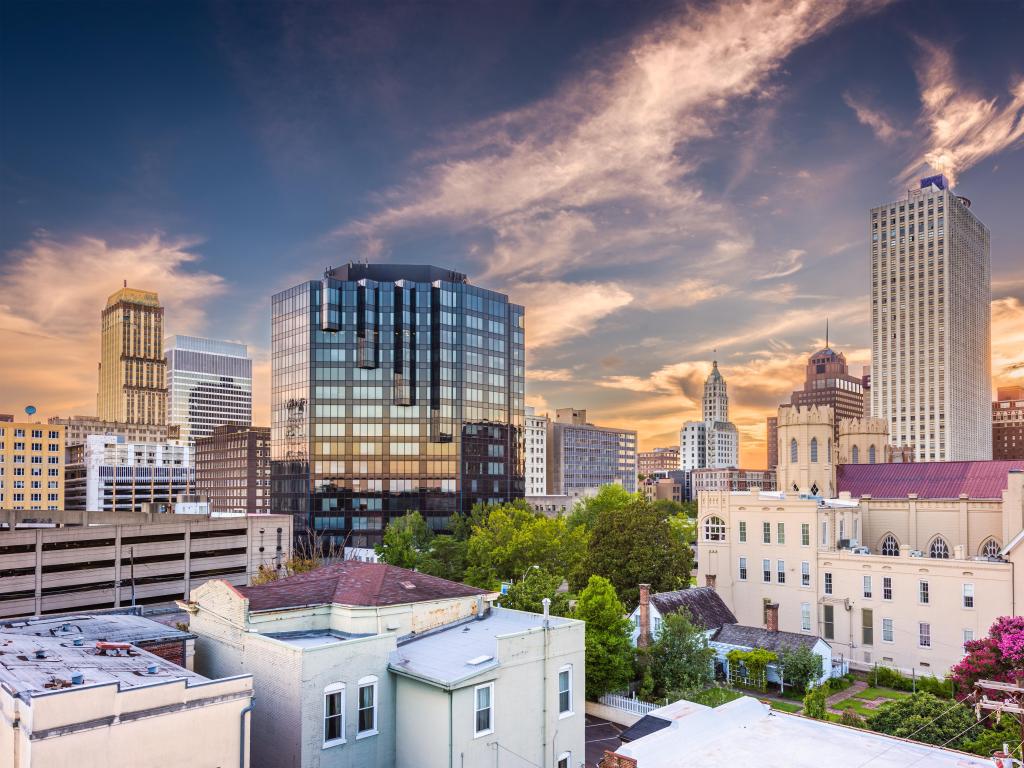 While in Memphis, we highly recommend visiting the Memphis Rock 'n' Soul Museum located on the popular Beale Street, which is home to multiple museums. While in the area, you should also drop by Sun Studio, opened in 1950, this recording studio has hosted many rock & roll legends.
After an afternoon of exploring Memphis, we highly recommend you book a room at one of Memphis' most legendary hotels, the Peabody Memphis. This hotel is located in the heart of downtown and is just a short drive from the main highway.
Classified as a Forbes Four-Star hotel, the property's stunning rooms feature unique, luxury Southern décor. There is also an elegant dining room featuring French cuisine as well as a cozy casual bar.
The hotel also features a big inviting pool, a full-service spa and a rooftop venue with views stretching out over the Mississippi River. If you feel like venturing out, the hotel just steps away from popular Beale Street, the Memphis Rock 'n Soul Museum and the Orpheum Theater.
Modern and historic comfort in the center of Oklahoma
If you have chosen to follow the Oklahoma Route, then consider an overnight stay in Oklahoma City. This buzzing city has been a growing popular tourist destination attracting guests for college sports, and country music and for once being a must-see city on Route 66.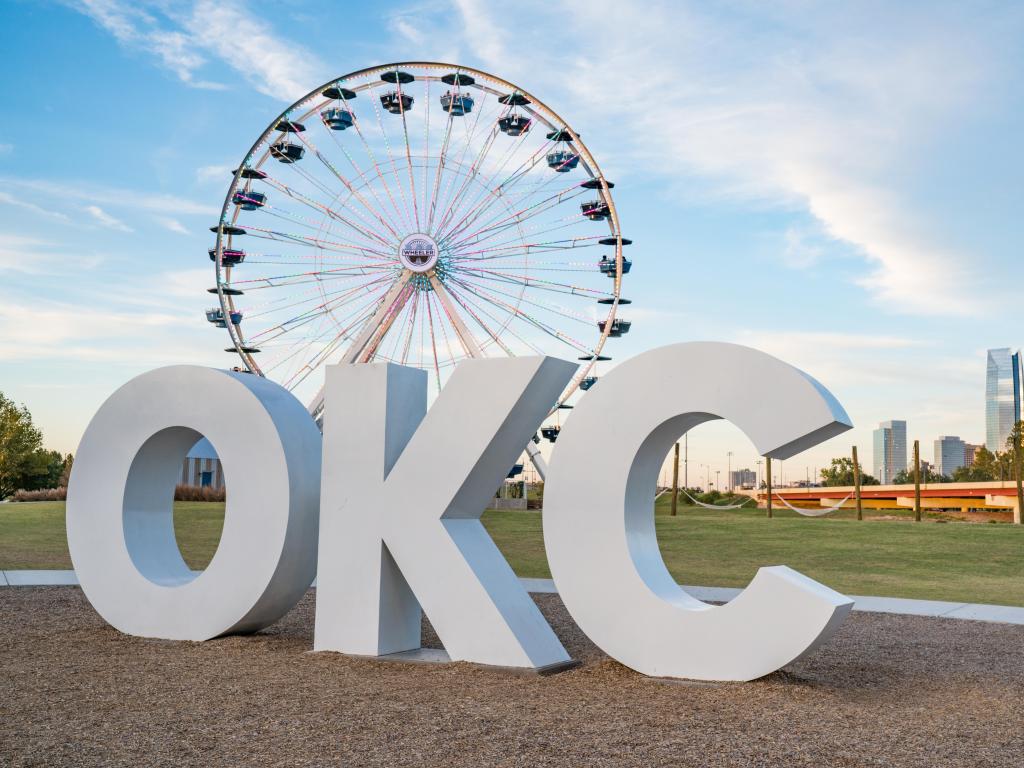 While you are visiting Oklahoma City, famous for its cowboy culture, we recommend you try and visit some of the amazing attractions this city has to offer such as the National Cowboy & Western Heritage Museum. This Museum holds more than 28,000 artifacts related to Western American history!
During your visit, you can't miss the entertainment district of Bricktown, known for its many warehouses turned eateries. You can take a water taxi ride down the canal or ride up high in the Wheeler Ferris Wheel, which is bound to provide you with incredible views of the river and city skyline.
After an exciting day exploring Oklahoma City, we recommend you stay at the Omni Oklahoma City Hotel. This is a 4-star hotel located downtown, offering incredible city views. It also has a large outdoor swimming pool and terrace where you can sit and relax after your busy day.
You will be spoilt for choice with 7 different dining options to choose from within the hotel. You will also find an array of eateries and bars within walking distance downtown.
Where to stay when you reach Austin, Texas
If you are looking for an easygoing yet luxurious hotel near downtown Austin, then The Otis Hotel Austin is a perfect choice in your destination city.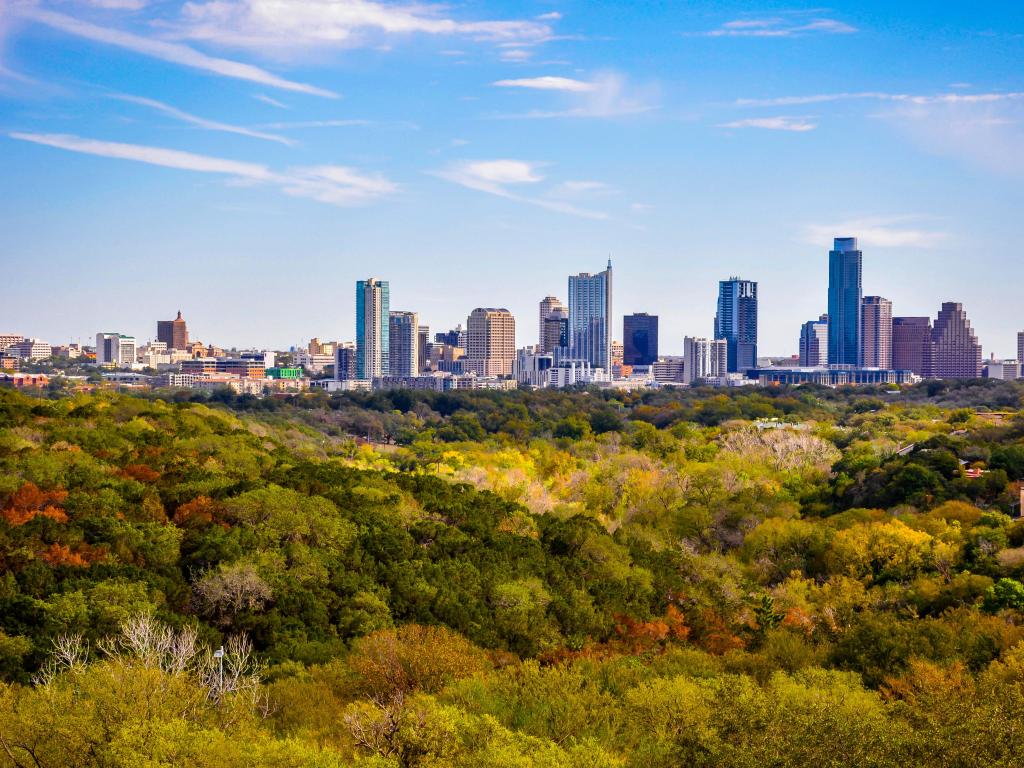 This hotel features an incredible rooftop pool and sun terrace. The rooms are inspired by Austin's history of being the "Live Music Capital of the World".
There is a modern and upscale restaurant and bar curating dishes from locally sourced ingredients. The restaurant and bar are open daily for breakfast, lunch and dinner. The hotel is also pet-friendly and private parking is available.
Things to see on a road trip from Chicago to Austin, Texas
No matter which route you decide to go with, you'll be able to see so many incredible sights and experiences along the way from national parks to fascinating museums.
The Tennessee Route
Indiana Dunes National Park - These dunes are a great place to enjoy some ATV rides and swimming in the gorgeous lake.
Indianapolis City Market - Visit this historic market that is now a well-known food hall in the city and offering eats to satisfy any craving.
Brown County State Park - One of the largest state parks in the United States, this scenic space is a perfect place to go on a hike or bike ride.
Kentucky Derby Museum, Louisville - Known for the famous horse race – The Kentucky Derby, this museum tells the history of this famed race.
Aviation Museum of Kentucky, Lexington - This space is a large exhibit of aviation and also an aircraft restoration and repair shop. Learn about the Routable – which was a local group of aviation enthusiasts founded in 1978.
National Corvette Museum, Bowling Green - This museum holds over 70 different models of Corvettes and is perfect for any classic car lover.
Gaylord Opryland Resort Gardens, Nashville - Home of an indoor tropical garden, this stop is known for its yearlong paradise.
Graceland, Memphis - Home of the King of Rock n Roll, Elvis Presley, take a tour through this exhibit on his famed career.
Pinnacle Mountain State Park - This park serves as a center for education and recreation in Little Rock.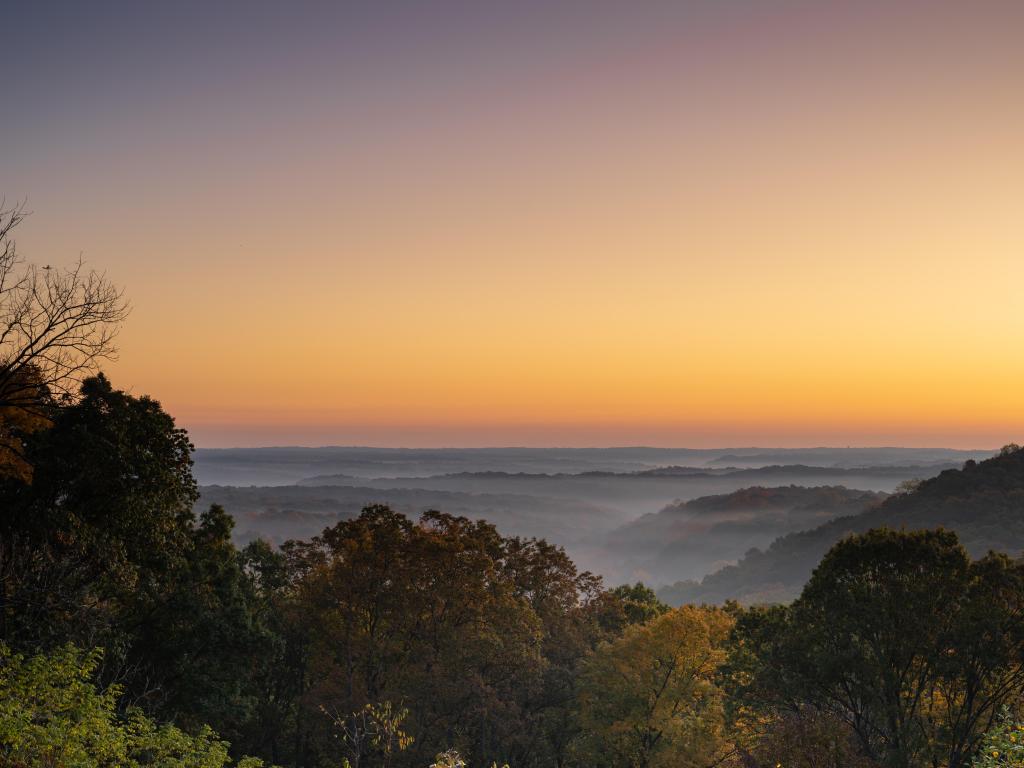 The Oklahoma Route
Lincoln's New Salem, Petersburg - This village is a reconstruction of where Abraham Lincoln spent his teenage years.
Gateway Arch, St. Louis - City landmark located along the riverbanks of the city. Ride up to the top for 360 views overlooking the city.
Mark Twain National Forest - Over 1.5 million acres, this has become a popular recreation spot in the state. The many trails and streams offer opportunities to hike, canoe and more.
Fantastic Caverns, Springfield - These underground caverns are open for visitors to enjoy a 55-minute ride-through tour.
TITANIC Museum Attraction, Branson - Museum that gives visitors a real-life experience of what it was like to be on the iconic boat, The Titanic.
Turpentine Creek Wildlife Refuge, Eureka Spring - Sanctuary that homes abandoned lions and other big cats. Guests are taught the importance of treating these animals properly
Thorncrown Chapel, Eureka Springs - In the woods, this chapel has spectacular architecture and is built with 425 windows for guests to enjoy.
Ozark-St. Francis National Forest - One of America's most picturesque forests, this offers some of the best trails in Arkansas.
Golden Driller Statue, Tulsa - This statue is a symbol of the booming gas and oil industry in Tulsa and Oklahoma City.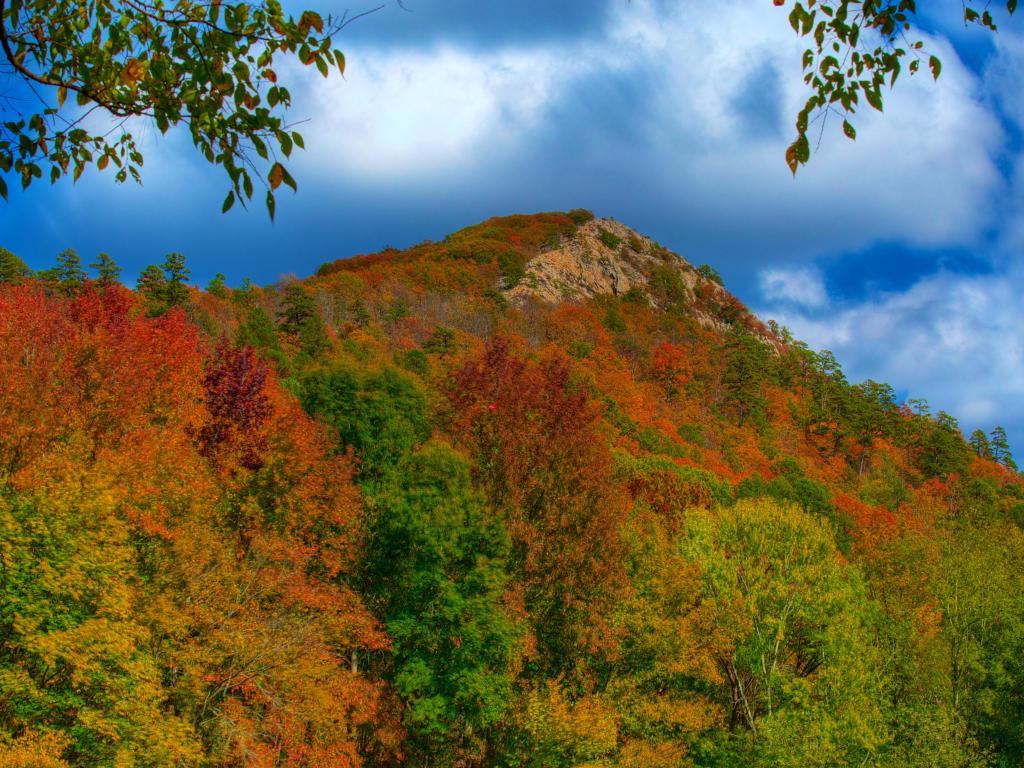 Both Routes
Ouachita National Forest - Home to rolling hills, reflective lakes, and geological wonders around every turn.
Reunion Tower, Dallas - This landmark offers stunning 360 degree views of the Dallas Skyline, bringing you 470 feet in the air.
George W. Bush Presidential Library and Museum, Dallas - Museum that gives guests an in-depth look at the 8 years George W. Bush was the US President.
Dallas Arboretum & Botanical Gardens - A 66-acre garden named "One of the Most Breathtaking Gardens in the World". This garden often hosts the Blooms festival from February to April.
World's Largest Caterpillar, Italy - Bruco, the caterpillar is over 350 feet long and is a nice little site along your travels. A must-see if you enjoy silly roadside attractions.
Waco Mammoth National Monument - Before buffalo, mammoths used to once graze the land. This museum has fossilized the remains of 21 mammoths and other creatures from the Ice Age.
Dr Pepper Museum, Waco - An ode to soda pop, you can either make a soda or taste a soda at this little museum that was once a bottling plant.
Inner Space Caverns, Georgetown - This cave offers 3 different levels of tours for its guests. Enjoy this natural beauty that's been assumed to be underground for thousands of years.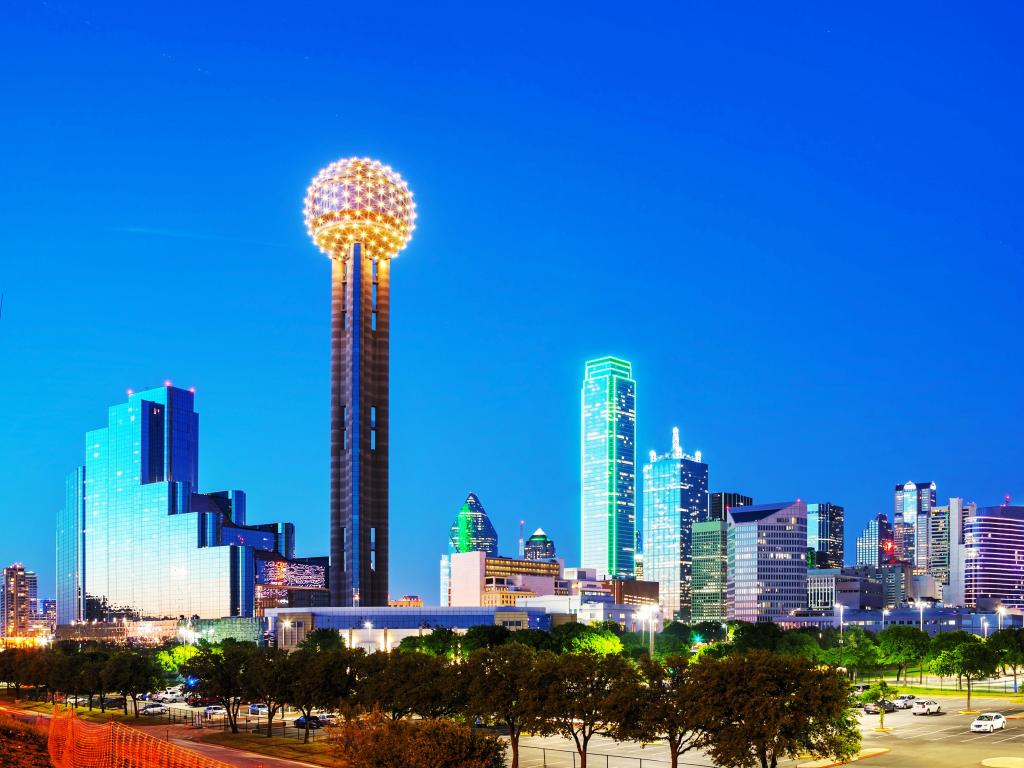 Best time to go on a road trip from Chicago to Austin, Texas
This road trip can be taken all year round and offers many opportunities for indoor and outdoor activities. The months between May to October are ideal if you are looking to avoid snow and adverse weather you might encounter en route.
Southern USA has a large reputation for being hot during the summer. During the summer, expect to see frequent averages of 90 degrees Fahrenheit as you're reaching the end of your road trip.
Sunny and warm weather will mean that Austin, as well as the other cities on the way, will be crowded and the hotel prices at a premium.
Typically, during the winter, you are likely to experience snow and rain as you make your trip down south. Temperature averages between 40-70 degrees.
Winters are usually short in Austin but may attract wind and cold. The weather will be milder compared to Chicago and the other northern parts of the country.
If you travel in the fall, you will get to admire the fiery foliage colors, especially if you make detours to national forests. The temperatures will be around 65-70 degrees, depending on where you are en route, so you will be able to enjoy outdoor adventures.
Lady Bird Johnson Wildflower Center features stunning blossoms in spring, so if you are in Austin between these shoulder months, make sure to pay this center a visit to welcome the new season.
The hustling city of Austin holds many popular events all year round, like the Austin Food & Wine Festival, Austin City Limits Music Festival and one of the longest-running Day of the Dead festivals. Austin City Limits Music Festival is held in early October and is very popular with tourists.