Road Trip from Chicago to Cleveland
It's time to head out on the ultimate Great Lakes adventure and drive from world-famous Chicago to Cleveland, home of the Rock and Roll Hall of Fame.
The 450-mile road trip from Chicago to Cleveland takes 7 hours and 35 minutes to drive. On the way, you'll explore amazing destinations like Michigan City, Kalamazoo, Battle Creek, Toledo, Shipshewana, Cuyahoga National Park and Brandywine Falls.
You'll get to visit some of America's most energetic cities, charming lakeside towns, endless forests, and lakes on this road trip of a lifetime. Read on to learn more about the best routes, top highlights along the way, and best season to go.
How far is Cleveland from Chicago, and how long will the road trip take?
Comparison of road trip routes between Chicago and Cleveland.

| Route | Distance | Driving Time |
| --- | --- | --- |
| The Northern Route | 450 miles | 7 hours 35 minutes |
| The Southern Route | 450 miles | 8 hours |
There are two fantastic routes that will bring you from Chicago to Cleveland. The Northern Route takes approximately 7 hours and 35 minutes to complete and spans about 450 miles. You'll pass Michigan college towns, beautiful nature, and cultural highlights.
The alternative Southern Route also covers around 450 miles, with around 8 hours of driving time. This route brings you through more amazing Great Lakes cities plus beautiful national parks.
Though workable in a single day, you'll get the most out of these Great Lakes destinations in two days. This way, you'll be able to relax and enjoy this fantastic region of America stress free.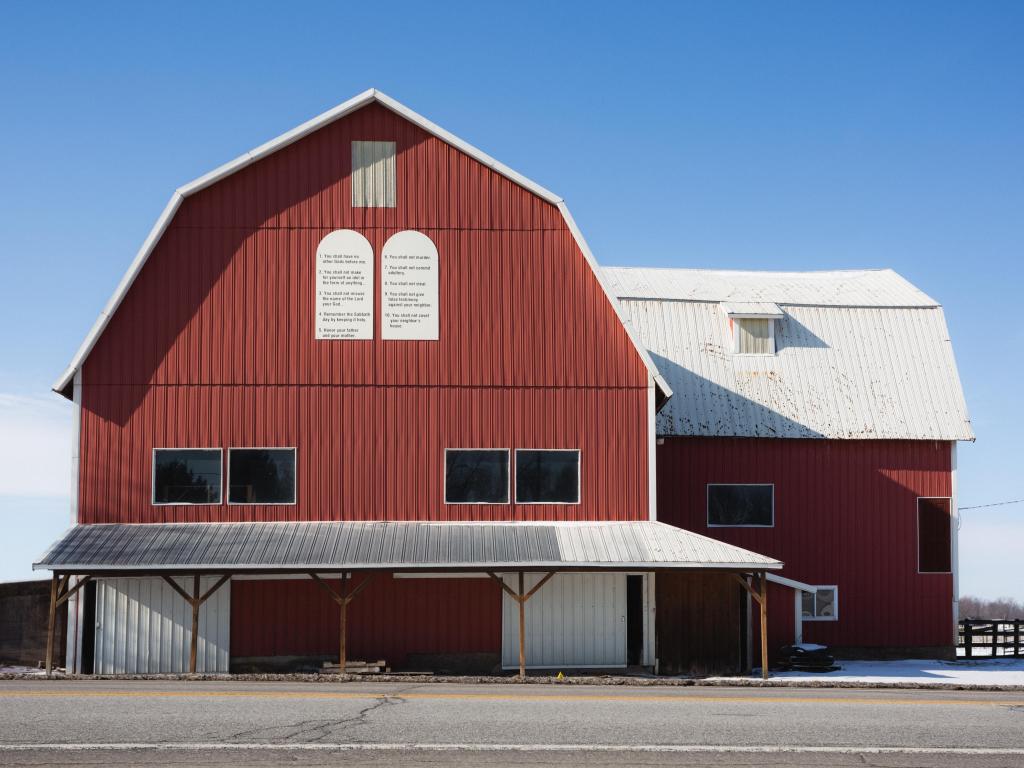 Best road trip route from Chicago to Cleveland
While both the Northern and Southern routes from Chicago to Cleveland have plenty of unique highlights to explore, your preferred route will depend on what you want to experience the most.
The Northern Route runs close to both Lake Michigan and Lake Erie and will give you panoramic views of both of these massive lakes. You'll see historic lighthouses and get to walk around small Great Lakes towns rich in maritime history.
You'll also have the chance of exploring Indiana Dunes National Park. This popular hotspot is renowned for its vast diversity of species and historic sites.
The Southern Route will give you a rich variety of cultural and natural sights. You'll traverse Shipshewana, one of the largest Amish and Mennonite communities in America, offering a unique glimpse into their traditional way of life.
If you love the great outdoors, the detour through the Cuyahoga National Park will treat you to lush forested landscapes with plenty of hiking trails.
Which route you choose will depend on whether you're drawn more to the serene lakeside landscapes and historic lighthouses of the Northern Route, or the rich cultural experiences and natural beauty of the Southern Route.
How to drive from Chicago to Cleveland
The map above shows our suggestions for the best road trip routes between Chicago and Cleveland, Ohio. Keep reading for detailed descriptions of both routes, where to stay on either, and the best things to do on the way.
The Northern Route
Start your journey by heading eastward from Chicago on I-90 toward the magnificent Indiana Dunes National Park.
Continuing on I-94 East, you can visit the Old Lighthouse Museum in Michigan City.
When you reach Kalamazoo, you can visit the Kalamazoo Valley Museum and the Kalamazoo Institute of Arts.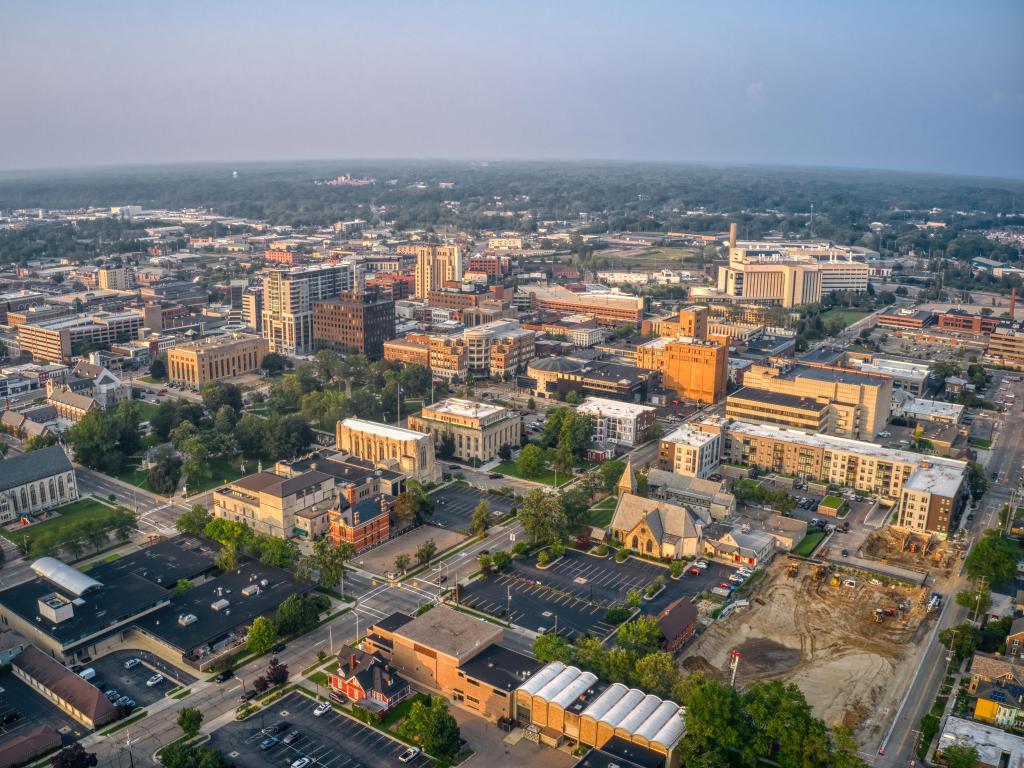 Drive further east on I-94, and you'll come across Battle Creek. Transition onto I-69 North to reach Lansing, Michigan's capital city and one of the state's famous college towns.
As you head southeast on US-127, Tecumseh awaits. Here, you can visit the Indian Crossing Trails Park for some excellent hiking.
Then, head toward Toledo via US-23 South. Along the way, you can visit the Toledo Botanical Garden and the Museum of Art.
As you approach Cleveland on I-80 East, the skyline of Cleveland appears on the horizon. You'll find plenty of exciting stopovers when you arrive in this amazing city.
The Southern Route
Begin your expedition from Chicago by venturing south on I-90. Continue on east through rural Indiana until you reach Shipshewana. This tranquil town is full of the unique culture and traditions of one of the largest Amish and Mennonite communities in America.
From Shipshewana, direct your course east on US-20 and then transition to I-69 North, towards Auburn.
Continue east on US-6 to Grand Rapids to visit the Thoreau Wildlife Reserve, a haven for nature enthusiasts.
Proceed on I-75 South toward Findlay. The Findlay Waterfalls Area serves as a peaceful place to rest. Next, drive east on US-30 to Mansfield, a town full of history and nature.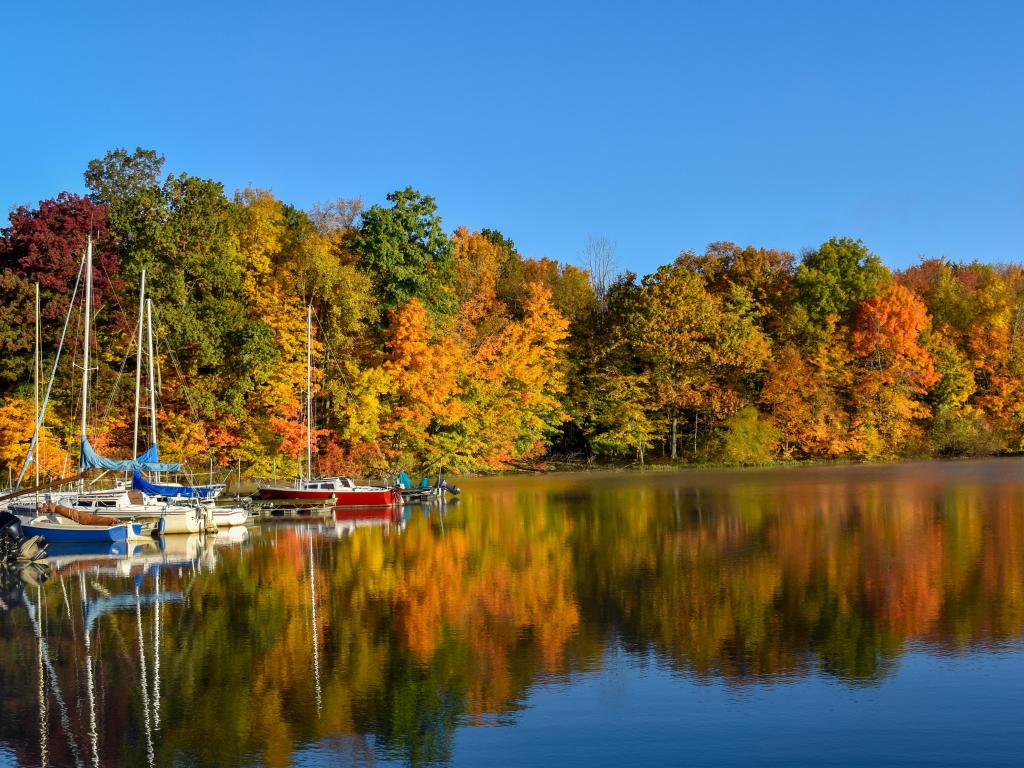 Hop on I-71 and continue on to the beautiful Cuyahoga Valley National Park and the unmissable Brandywine Falls. Afterwards, you'll reach your destination in Cleveland.
Best places to stop between Chicago and Cleveland
There are several wonderful stopover possibilities along the way that will give you plenty of activities and places to visit. Below, we've picked our top destinations so you can rest in style and make the most out of this wonderful road trip.
Hit the capital in Lansing
Lansing is the perfect rest stop on the Northern Route, situated roughly 3 hours and 25 minutes into your journey. As the bustling state capital of Michigan, Lansing is more than just a pit-stop. It's a destination full of history and great nightlife.
The focal point is undeniably Lansing's expansive 13-mile river trail, which follows alongside the Grand River and the Red Cedar River. Not just a serene escape amidst the urban hustle, this trail is also an art lover's delight with several art installations to visit.
Another great reason to visit Lansing is the Impression 5 Science Museum. Here, families can immerse themselves in hands-on exhibits that intrigue and educate. The Michigan History Center is another must-see stop to learn about the state's indigenous origins and its industrial advancements.
When in Lansing, we recommend staying at the luxurious and highly rated Graduate in East Lansing for your overnight stay. This contemporary hotel boasts a mix of modern amenities like free Wi-Fi and a large fitness center.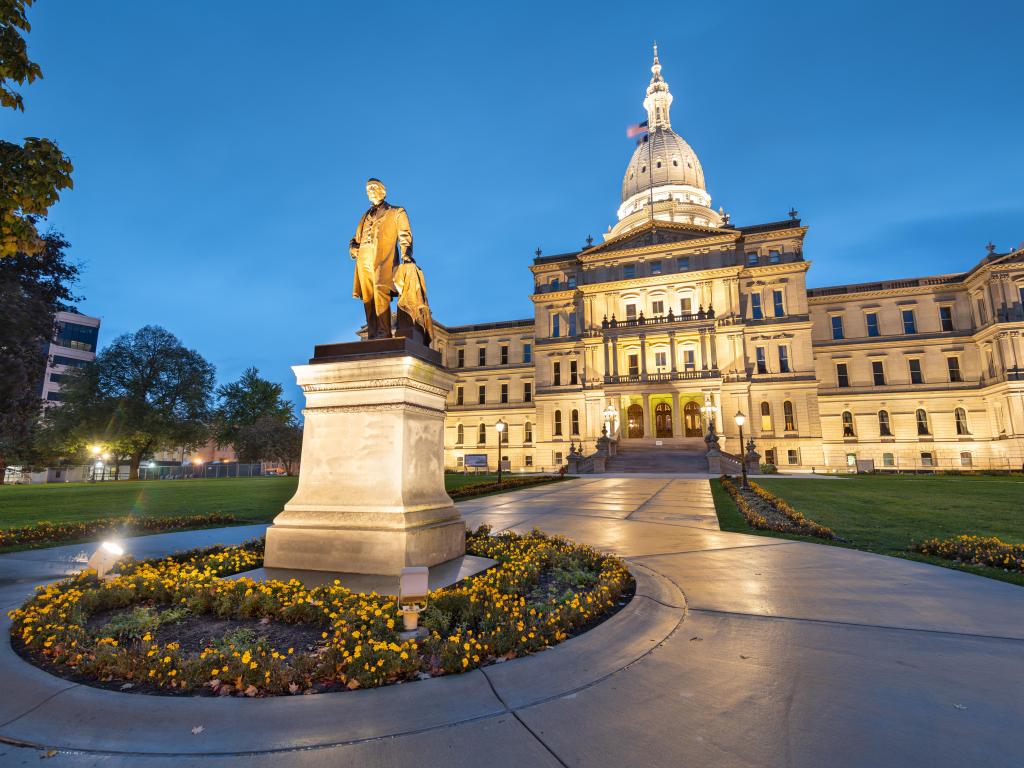 Beyond its delightful interiors, the Graduate also has a stunning rooftop bar. For those keen on exploring Lansing in style, the hotel offers free bikes, allowing you to pedal your way through the city's landmarks.
There are tons of restaurants, bars, and shops within walking distance, so you're never too far from the heart of the action. The RE Olds Transportation Museum is a short 11-minute drive away and for sports fans, Jackson Field is a mere 9-minute drive away.
Get on your bike in Findlay
Findlay is the perfect rest stop on the Southern Route, approximately 4 hours and 30 minutes into your drive. Findlay combines urban charm with rich historical undertones and cultural landmarks.
At the heart of Findlay's appeal is the Hancock Historical Museum. Check out its wonderful exhibits and learn about Findlay's earliest days to its modern evolution.
Art enthusiasts can indulge their creative spirits at the Findlay Art League, a testament to the city's thriving artistic scene. Also, check out the Northwest Ohio Railroad Preservation where the Riverside Train takes you on a nostalgic journey on vintage trains.
For your stay, we highly recommend staying at the popular Hancock Hotel. This luxurious and modern boutique hotel is nestled in the city's heart and next to the university.
This wonderful hotel has plenty of amenities, like free Wi-Fi, a fitness center, restaurant, bar, and a tea and coffee maker in every room. You can also borrow bikes to explore Findlay's many treasures.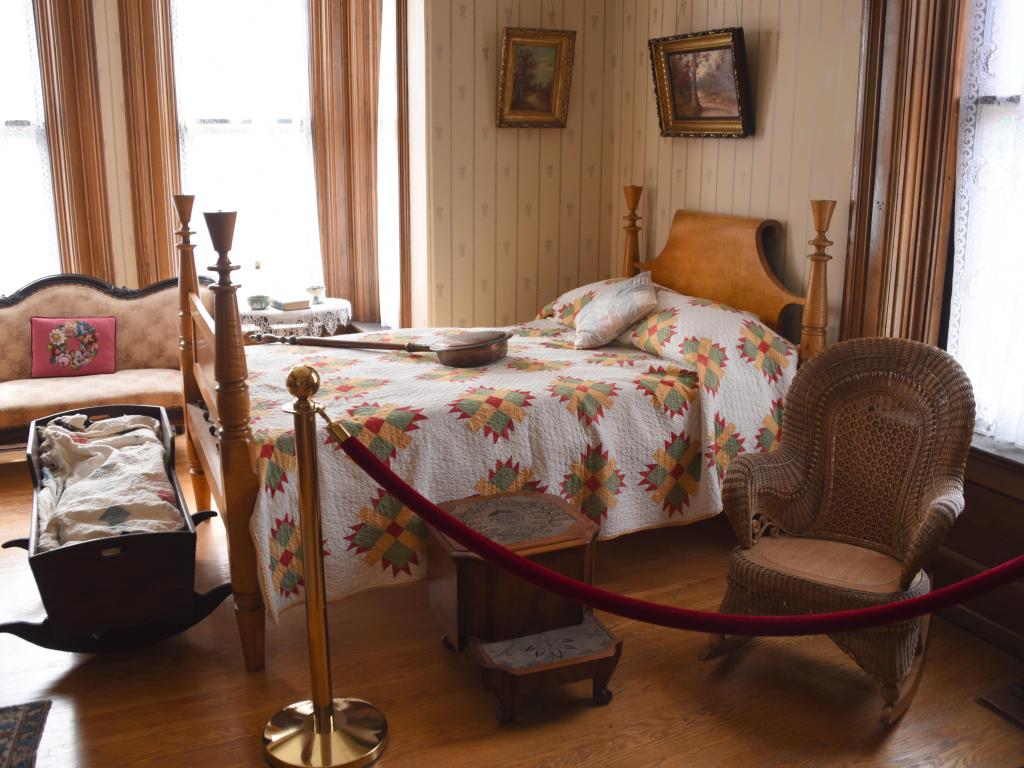 A leisurely stroll from the hotel will bring you to plenty of dining options and bars, including the renowned Findlay Brewing Company. And at the end of a day filled with exploration, you can sink into their plush beds.
There are tons of wonderful nearby attractions. The Marathon Center for the Performing Arts is just an 8-minute walk away and the Mazza Museum, a haven for art lovers, is just a 6 minute drive away.
Where to stay when you reach Cleveland
Cleveland is a fun city that sits next to the shimmering waters of Lake Erie. It has a rich tapestry of culture, history, and big-city charm. Recognized for its sports, mesmerizing sunsets, and the Rock and Roll Hall of Fame, the city has plenty to see and do.
While the city's architecture is world-renowned, it's the thriving arts, theater, and music scene that gives Cleveland its pulsating heartbeat. A visit to the Rock and Roll Hall of Fame is like a rite of passage here, featuring decades of music history and its evolution.
If you love art, visit the Cleveland Museum of Art. Nature lovers, on the other hand, will love the Cleveland Botanical Garden.
Nestled in the heart of this bustling metropolis is ROOST Cleveland, the perfect place to spend the night after your exciting road trip. This modern aparthotel, housed in the historic May Building, mixes history and contemporary luxury that you'll love.
ROOST has plenty of amenities such as BBQ facilities, kitchen, and free Wi-Fi. The sun terrace is perfect for those sun-drenched afternoons, while the indoor children's play area has plenty of fun activities for kids.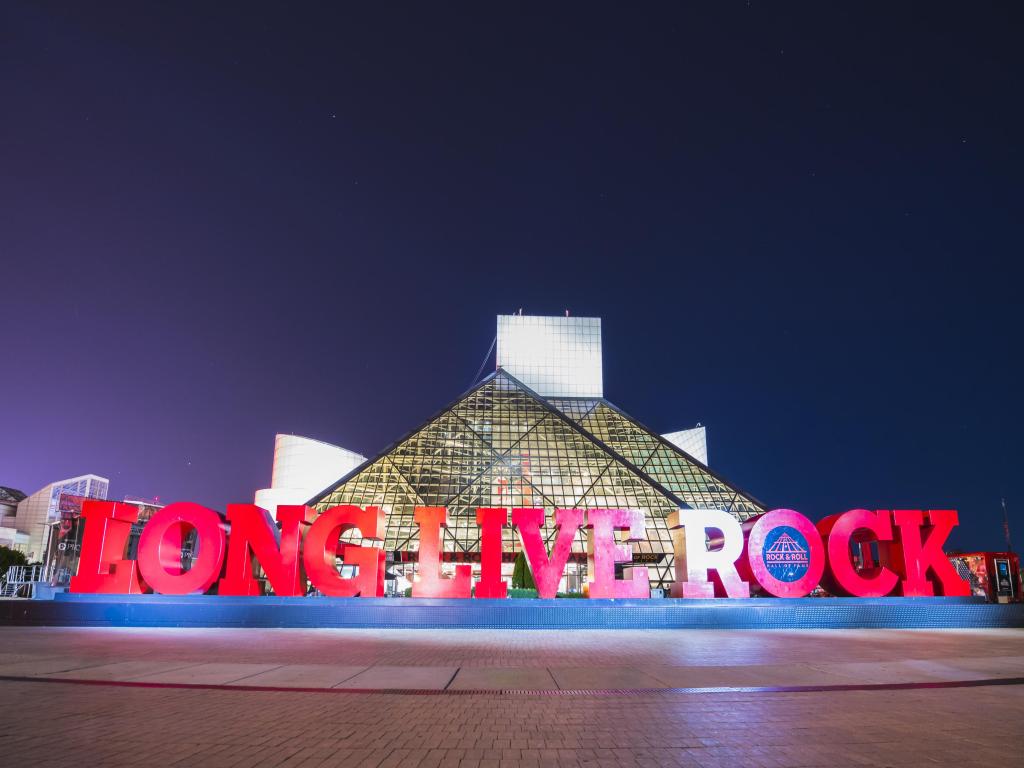 The ROOST is close to all kinds of activities and destinations. The iconic Cleveland Arcade and Progressive Stadium are just a brisk 3-minute walk away. And for rock and roll enthusiasts, the Hall of Fame is just 7-minutes on foot.
Things to see on a road trip from Chicago to Cleveland
The routes between Chicago and Cleveland are filled with exciting stopovers and natural wonders. To help you plan the ultimate road trip, we've included our top highlights below.
On The Northern Route
Indiana Dunes National Park - Celebrated for its diverse ecosystems, this park showcases shifting sand dunes that rise 200 feet above Lake Michigan, framed by forests and wetlands teeming with wildlife.
Old Lighthouse Museum - Located in Michigan City, this 1858 beacon offers insights into the region's maritime history. A climb to the top will give you unparalleled views of Lake Michigan.
Silver Beach County Park - St. Joseph's gem, known for its pristine sandy shores, a historic carousel, and photo-worthy sunsets over Lake Michigan.
Kalamazoo Valley Museum - Beyond history, this museum in downtown Kalamazoo offers hands-on science exhibits and a state-of-the-art planetarium.
Kalamazoo Institute of Arts - Showcasing over 4,700 art pieces, it celebrates both regional artists and globally renowned names, with an emphasis on 20th-century American art.
Air Zoo Aerospace & Science Museum - Located in Portage, it features rare aircraft, 4D theaters, and the chance to experience a Corsair simulator.
Leila Arboretum Society and Fantasy Forest - Encompassing 72 acres in Battle Creek, it features the Fantasy Forest and chainsaw-carved sculptures.
Historic Adventist Village - In Battle Creek, this stop showcases the roots of the Seventh-day Adventist Church.
Historic Bridge Park - Also in Battle Creek, this park is a one-of-a-kind outdoor museum featuring restored 19th-century iron truss bridges.
Frances Park - This park in the heart of Lansing offers romantic rose gardens, charming stone staircases, and tranquil river vistas.
Hidden Lake Gardens - Owned by Michigan State University, this Tipton garden stretches over 755 acres, spotlighting rare conifers and bonsai collections.
Indian Crossing Trails Park - In Tecumseh, the park offers scenic hikes where trails cross the River Raisin, revealing historical sites and diverse flora.
Toledo Botanical Garden - In Toledo, it's a tapestry of vibrant themed gardens, art installations, and educational workshops.
Toledo Museum of Art - Known for its impressive collection of ancient Egyptian artifacts, European paintings, and modern art masterpieces.
Culinary Vegetable Institute - Located in Milan, the institute is a culinary haven that offers chef-led events celebrating Ohio's farm-to-table bounty.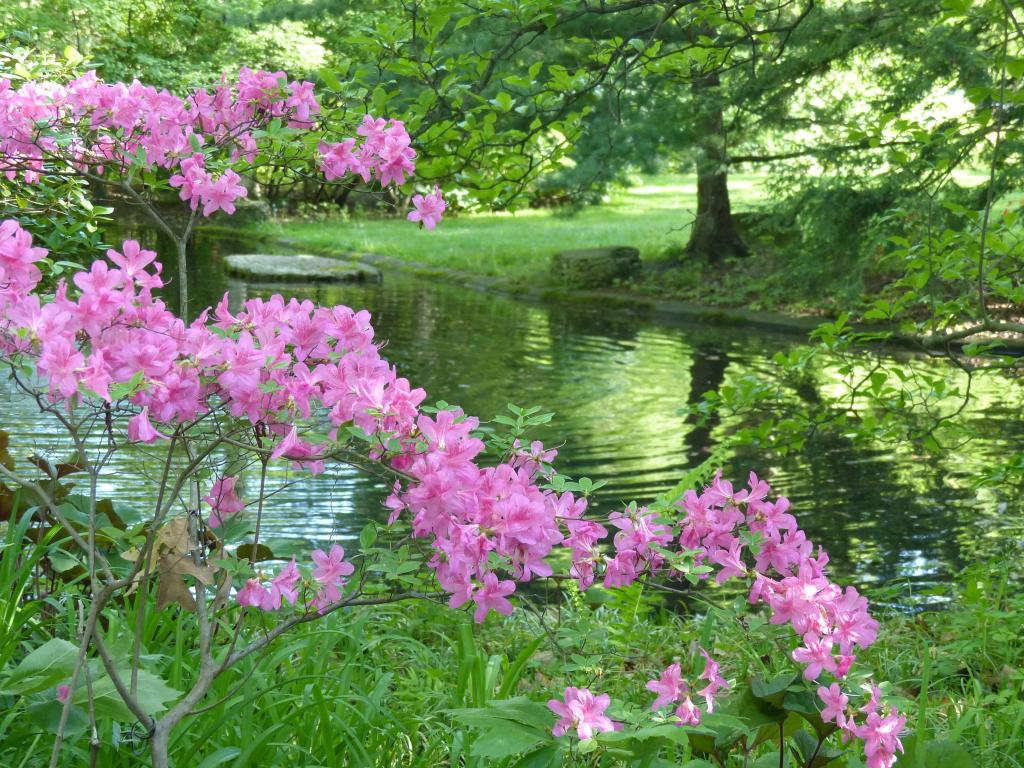 On The Southern Route
Goshen Theatre - This 1905 historic venue in Goshen is a hub for community arts, from classic films to live theatrical productions.
Midwest Museum of American Art - Nestled in Elkhart, it houses a curated collection of Norman Rockwell prints and iconic 20th-century American artworks.
Amish Country Shipshewana - A cultural immersion into Amish life, marked by horse-drawn buggies, traditional crafts, and farm-to-table dining.
Shipshewana Flea Market - From May to September, it transforms into Indiana's largest flea market, attracting visitors with artisan crafts, antiques, and Amish-made goods.
Early Ford V8 Foundation - Located in Auburn, this is a wonderful tribute to Ford's revolutionary V8 engine, showcasing classic cars and the evolution of automotive design.
Auglaize Village - In Defiance, it captures 19th-century rural life with restored buildings, heritage events, and historical reenactments.
Thoreau Wildlife Reserve - A serene woodland in West Unity, dedicated to preserving Ohio's native habitats and promoting eco-awareness.
Providence Metro Park and Isaac Ludwig Mill - Situated in Grand Rapids, this park combines history with nature, featuring a functional 19th-century gristmill and scenic canal boat rides.
Findlay Waterfalls Area - In Findlay, a series of cascading waterfalls provides a serene backdrop for picnics and relaxation.
Mazza Museum - Also in Findlay, it uniquely celebrates the art of children's literature, displaying original illustrations from beloved children's books.
Ohio State Reformatory - In Mansfield, its gothic architecture and storied history make it a must-visit destination that's famous for its role in "The Shawshank Redemption."
Kingwood Center Gardens - This Mansfield estate showcases seasonal gardens, historic mansion tours, and educational horticultural events.
Buckeye Imagination Museum - In Mansfield, a haven for young minds offering interactive exhibits that promote creativity and imaginative play.
Renaissance Theatre - Mansfield's 1928 palace theater, restored to its former glory, hosts concerts, films, and Broadway-style productions.
Brandywine Falls - Within Cuyahoga Valley National Park, this 65-foot waterfall enchants visitors with its cascading beauty and surrounding hiking trails.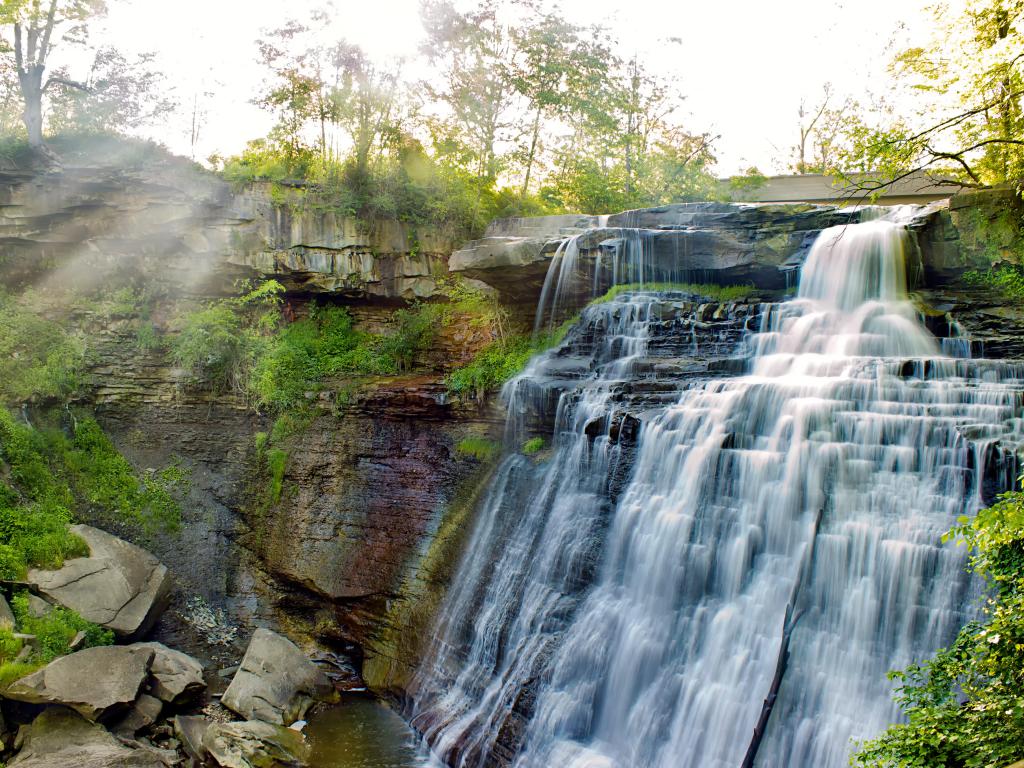 Best time to go on a road trip from Chicago to Cleveland
Cleveland is a lively destination that's full of excitement all year long. Which season you choose to travel will depend on what you want to see and the type of driving conditions you're comfortable with.
There is a great difference in seasonal weather along both routes. If you choose to travel in spring, you'll get a mixture of cold and warm days with occasional rain showers.
If you're navigating either route during spring, you'll be graced with gentle breezes and temperatures typically hovering between the mid-50s to mid-70s, ideal for enjoying outdoor attractions.
Summer is a great time to travel along both routes. If you're driving along the Southern Route, summer temperatures can reach the mid-80s, perfect for attending the colorful Hancock County Fair and the picturesque Balloon Festival in Findlay in August.
At your destination of Cleveland, make sure to check out the renowned Cleveland International Film Festival and the Taste of Tremont.
Fall has great weather and plenty of fun events like the Charlotte Frontier Days in September and the vibrant Appleumpkin Festival in Tecumseh in October.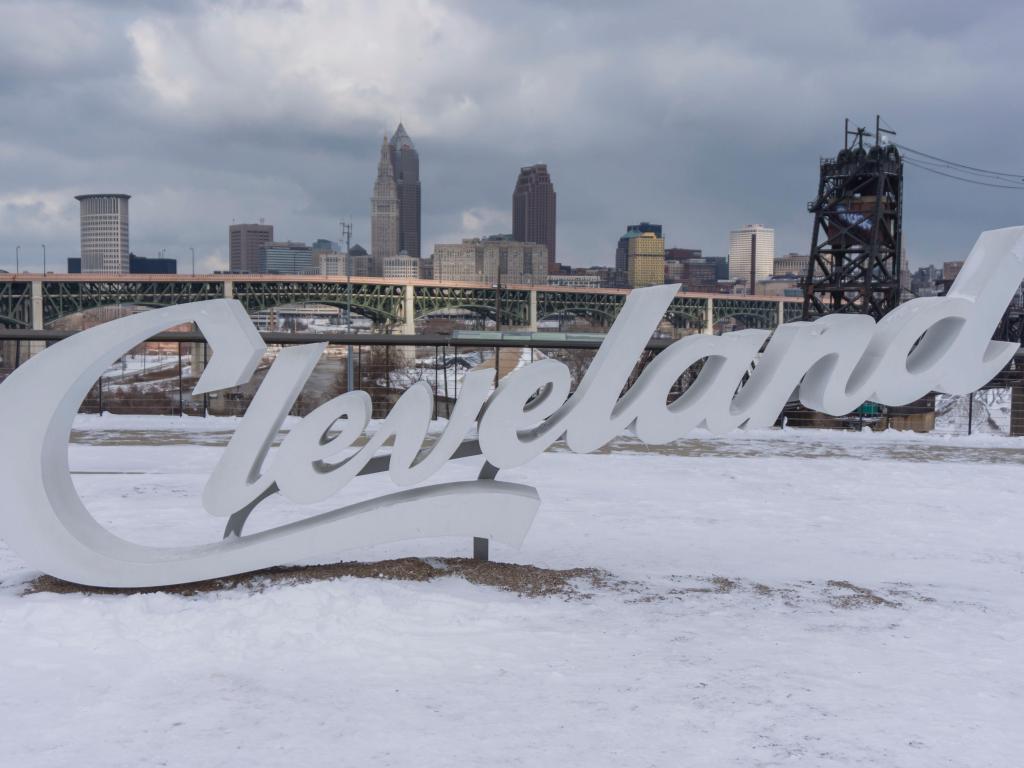 Traveling in winter might mean bracing for cold temperatures below freezing and plenty of snow. There are tons of winter sports destinations along the way and you can enjoy beautiful holiday lights and decorations as well during the winter months.
Regardless of when you make the drive, this region will have so much to see and do that you'll be busy the entire way.