Road Trip From Chicago To Denver
For an unforgettable adventure across the American Midwest, consider doing the scenic drive from Chicago to Denver. From the Great Lakes to the perilous peaks of the Rockies, the list of things to see is long and exciting.
The road trip from Chicago to Denver covers 1000 miles and takes 14 hours 20 minutes. Be sure to visit Omaha, Davenport, and Des Moines, explore Starved Rock State Park and the Morton Arboretum, and see Cody Park and Red Rocks Amphitheatre.
For the informed traveler, the landlocked states are every bit as incredible as the East and West Coasts, so read until the end and get inspired for this unique road trip.
How far Is Denver from Chicago and how long will the road trip take?
Besides some of the roadside landmarks, the road trip from Chicago to Denver capitalizes on some really interesting monuments and fun activities in the route's major cities, such as Omaha and Des Moines.
The quickest route spans 1000 miles, and it can get you to Denver in 14 hours 20 minutes. You can theoretically do the drive in 2 days, but a better move would be to devote at least a day to each stopping point if you can.
You'll be driving along Interstates 80 and 76 all the way to Colorado, and the former can get congested since it passes through quite a few cities. Even so, you'll have four to six lanes to work with the entire way, so you shouldn't expect any major holdups.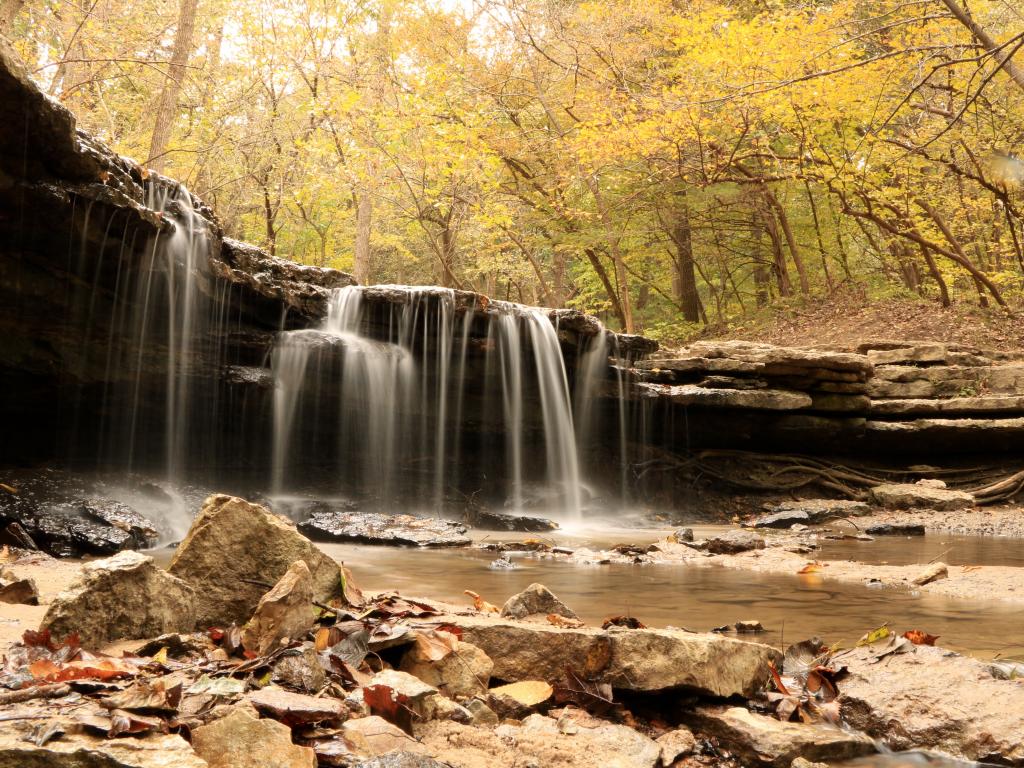 You'll largely be driving through the Great Plains, which can be very easy on the eyes on top of being easy to drive through. You can probably get away with packing light too since there are plenty of places to stop and shop.
Best road trip route from Chicago to Denver
The best road trip route from Chicago to Denver is the Interstate 80-Interstate 76 combo. On top of being the shortest option, it's also a fairly quick detour to any points of interest near the alternative routes.
Road trip route from Chicago to Denver
Leaving Chicago directly to the west, take Interstate 88 past the Morton Arboretum and drive to Rochelle. From there, you can either take Interstate 39 north to the Anderson Japanese Gardens or follow it south to Starved Rock State Park.
Back on the main route, continue along the interstate to Davenport, then take Interstate 80 through Iowa City, Des Moines, and Omaha. Next up, you'll see the Great Platte River Road Archway leading you into North Platte.
Not long after passing Lake Mcconaughy, you'll be in Colorado. Once there, drive Interstate 76 past Pawnee National Grassland and Rocky Mountain Arsenal National Wildlife Refuge before reaching Denver.
Best places to stop between Chicago and Denver
If there's one thing this road trip from Chicago to Denver has in spades, it's great cities with amazing hotels. These are some of the very best places to spend the night while on the road:
Live it up in Des Moines
If you're going to be splitting your road trip from Chicago to Denver into more than 2 days (which you definitely should), consider stopping at Des Moines for a night.
There are quite a few options for lodging options in Des Moines, but none of them come close to Hotel Fort Des Moines, part of the Curio Collection by Hilton.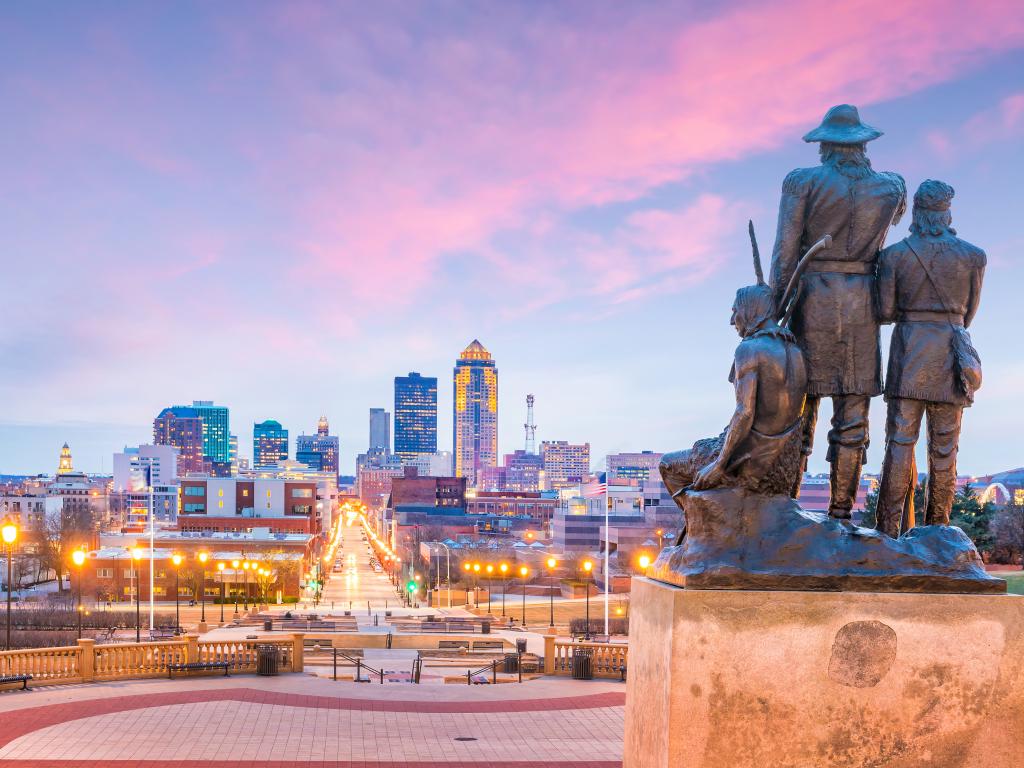 The hotel features a great restaurant and a bar to enjoy your favorite cocktails at in style, so you won't need to step out as soon as you check in and look for a restaurant nearby. And you can work off the calories at the fitness center on the property afterwards.
Once you are ready to explore, the Pappajohn Sculpture Park and Des Moines Civic Center are both short 15 minute walks from the hotel and the Wells Fargo Arena is a 5 minute drive.
Dine like royalty in Omaha
Located in the very center of the route, you couldn't ask for a better stopover point than Omaha. Besides being home to some of the best food in the Midwest and beyond, Omaha also houses the world-renowned Henry Doorly Zoo & Aquarium, among other attractions.
There's nothing like a fancy hotel with an amazing pool to go along with all that adventuring, so consider staying at Omaha Marriott Downtown at the Capitol District.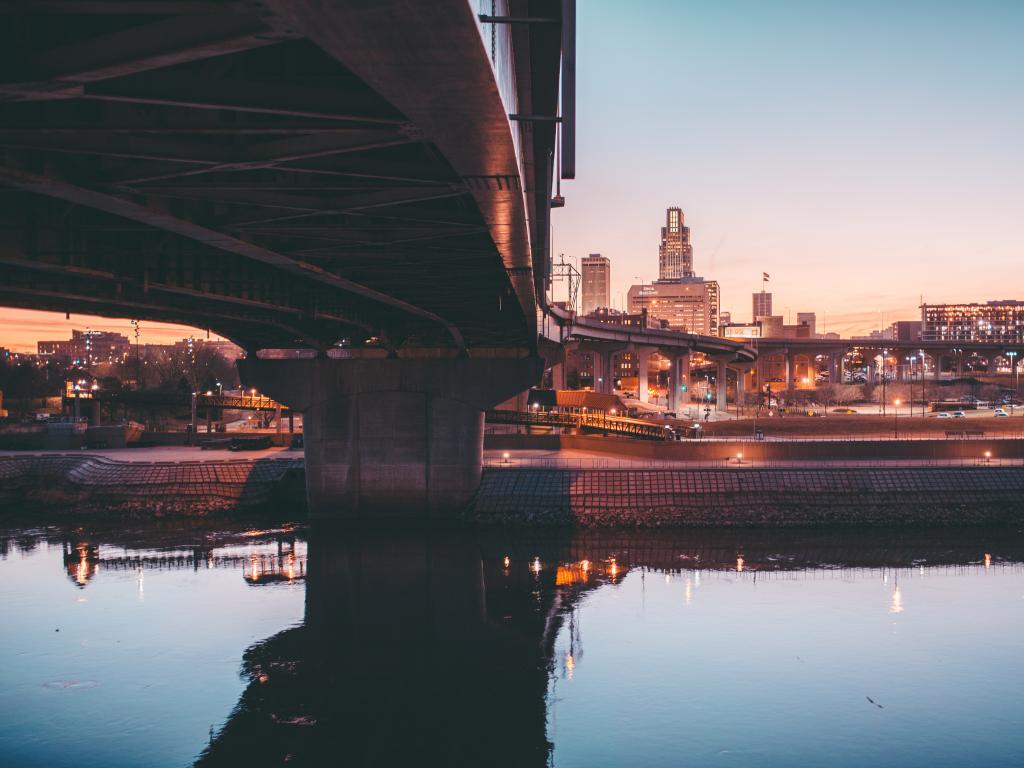 After you're done admiring the high-rise buildings after your rooftop swim, you can mingle at the on-site bar or double down on your workout with a fitness session at the gym.
Breakfast tastes especially sweet with a great view, and this hotel offers just that - whether you're relaxing in your fancy room or enjoying a cup of coffee on the balcony, you'd be hard-pressed to find a better vantage point for admiring the city.
On that note, the Durham Museum and the Old Market are both within walking distance, as are a number of incredible restaurants. Most importantly, no matter your budget, you should have no trouble snagging a room at this top-of-the-line hotel.
Things to see on a road trip from Chicago to Denver
The Midwest states are often unfairly dismissed as 'flyover states', but there's plenty to see on the road trip from Chicago to Denver if you know what you're looking for. These are some of the places you won't want to miss out on:
Morton Arboretum - An 'outdoor tree museum' that houses tens of thousands of different plant types.
Rochelle Railroad Park - A popular spot for setting up a picnic and watching trains.
Starved Rock State Park - The sandstone canyons that define this park are probably the most beautiful natural attraction in the region.
Anderson Japanese Gardens - A microcosm of its designer's experiences in Japan, this garden is one of the most iconic places in Rockford.
Davenport - This place houses more parks than your average city, making it the ideal place for hiking and cycling.
Amana Colonies - A series of historic, self-sufficient German villages with some of the best restaurants in the area.
Des Moines - Despite its relatively small population, Iowa's capital is one of the Midwest's most alluring cities.
Omaha's Henry Doorly Zoo and Aquarium - Balancing both recreation and research, this is a strong contender for the best zoo in the entire world.
Great Platte River Road Archway Monument - This exhibit on the Oregon Trail and the history of Nebraska is an absolute must-see.
Cody Park - Located in North Platte, this park features everything from old-school trains to sporting areas.
Lake Mcconaughy State Recreation Area & Wildlife Management Area - If you're looking to fish or go swimming, this is one of your best options in the entire Midwest.
Pawnee National Grassland - This area is known for its distinct geology, hiking trails, and signature prairies.
Rocky Mountain Arsenal National Wildlife Refuge - Once a chemical weapons manufacturing site, this refuge now houses all manner of incredible wildlife.
Fort Collins - Located just north of Denver, Fort Collins' 'old town' area is particularly beautiful.
Red Rocks Park and Amphitheater - A red-rock-turned-amphitheater and a popular live music venue.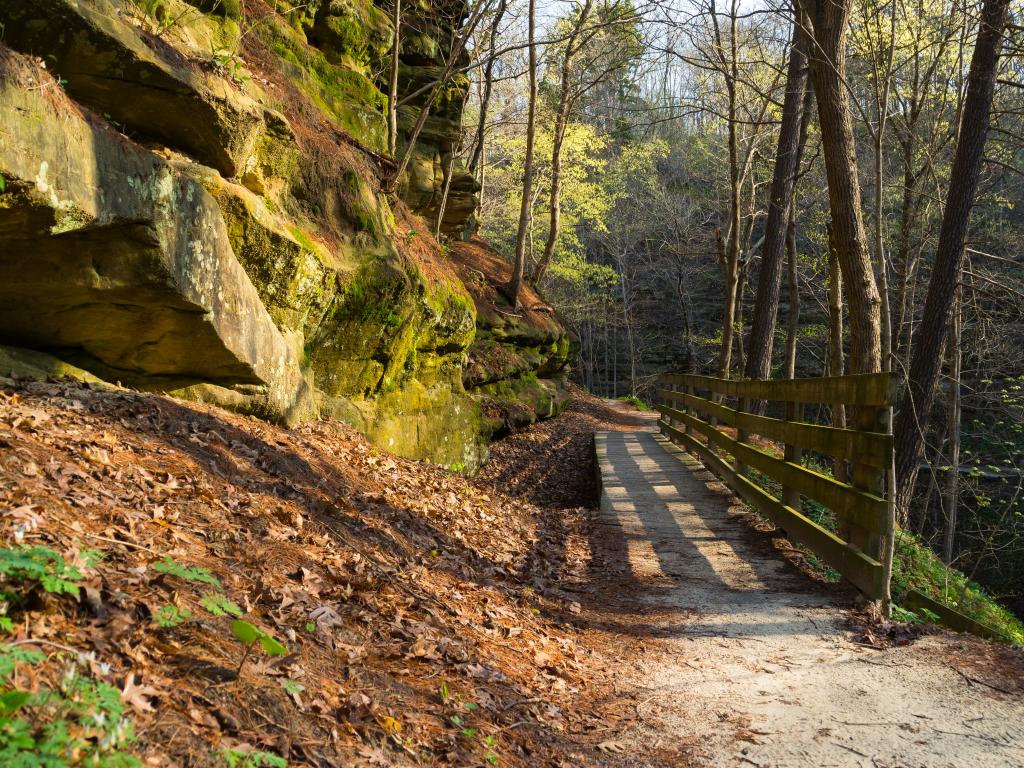 Best time to go on a road trip from Chicago to Denver
In a lot of ways, there is no definitive best time to do the road trip from Chicago to Denver. Given that most of the attractions you'll be visiting are in urban areas, your timing should depend on the cities you want to focus on the most.
You'll be spending a lot of your drive in Iowa and Nebraska, so it's worth noting that the hot and humid climate in the Great Plains can make summer drives rather uncomfortable, especially if you brute-force the trip in 2 days.
If you plan on exploring these states in detail, you'll probably fare much better in the fall, when temperatures are at around 70 degrees at most and the local foliage. This is also when harvest season begins, which is why Nebraska looks especially beautiful this time of year.
As for Denver, every season has its own set of perks - this is one of the rare examples of a city you can visit once per season and have a different experience each time.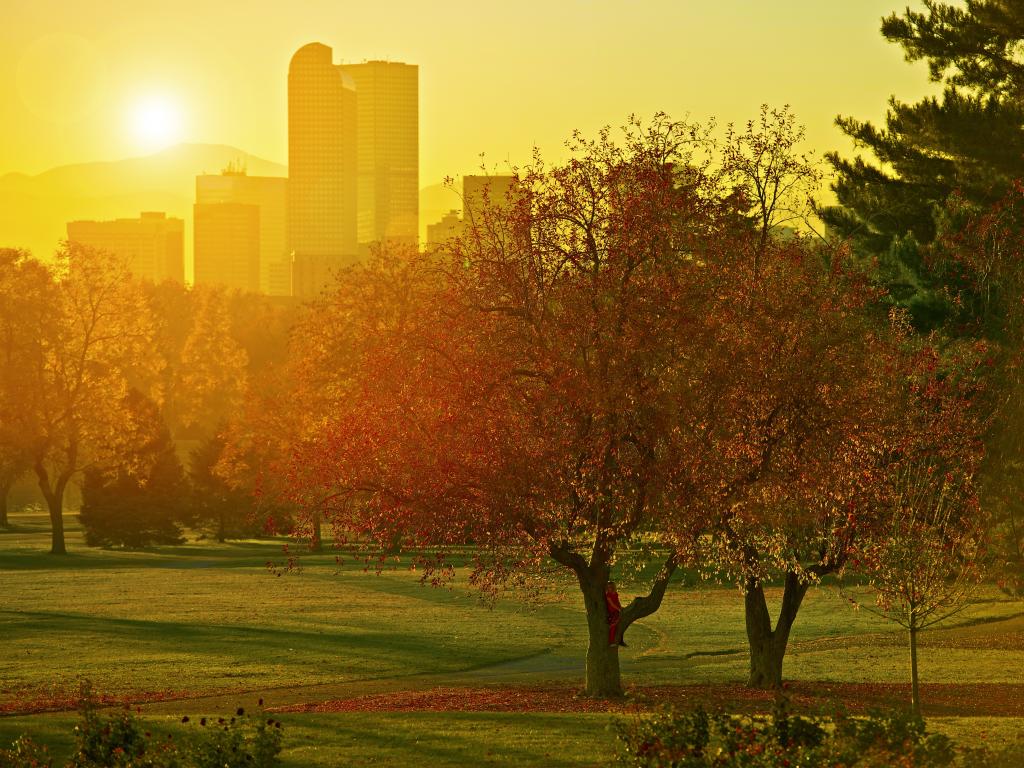 Denver's summers tend to draw massive crowds, and winters fare quite well too thanks to the nearby slopes of the Rockies. Still, bear in mind that summer temperatures can often hit the 90s, and there's little for you to do in the winter if you're not into skiing.
Spring can be a great option temperature-wise, but the unpredictable bursts of rain have been known to spoil the plans of many Denver visitors. If you're feeling lucky, though, you can take advantage of the low number of tourists and get some cheap accommodation.
If there's one thing Denver's known for, it's the food and alcohol, and most of the city's festivals take place in the fall. The temperatures are also a lot more moderate this time of year (about 70 degrees on average), making fall the most pleasant season for a visit.