Road Trip From Chicago To Houston
The road trip from Chicago to Houston may not be the first route that comes to mind when you think about hitting the road for a vacation. Most people think about traveling down the east or west coast, totally overlooking what huge swathes of the US has to offer the road tripper.
This 1,080-mile long road trip from Chicago to Houston takes a little over 16 hours to complete by road. Popular stops along the way include St Louis, Memphis, Little Rock, and Texarkana, as well as Ouachita and Angelina National Forests.
If you are interested in taking this trip, then you will want pay close attention to the information below. We've set out much more about the route you should take, where best to stop overnight, the best attractions along the way, as well as the time of year to make this epic drive.
How far is Chicago from Houston and how long will the road trip take?
The drive from Chicago to Houston is about 1,080 miles depending on which route you choose to take. This drive can approximately take anywhere from 16 to 18 hours depending on traffic and how often you stop to rest, eat, use the restroom, etc.
As you might imagine, leaving Chicago can be very annoying because of all the traffic to get out of the city. It is recommended that you start this trip early in the morning in order to avoid the traffic from people commuting to and from work.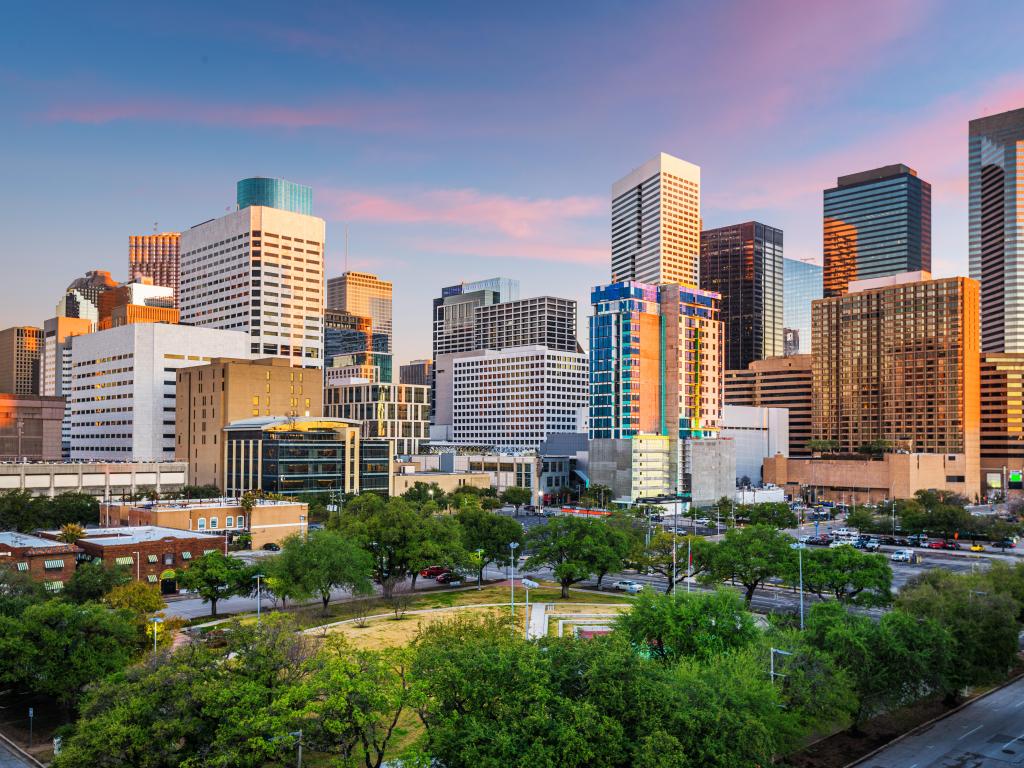 Because of the length of this trip, you will want to take at least a week to make the drive, to allow you to enjoy all of the places you visit. Depending on how long you like to drive during road trips you might, technically, be able to complete this drive in 2 days.
However, driving for 8 to 9 hours a day can be quite tiring, so it is recommended to take at least 3 days to make this drive. We'd personally choose to spread the journey out much more to take in the sights and stops along the way.
Best road trip route from Chicago to Houston
The best route from Chicago to Houston might not necessarily be the shortest or the quickest, but you will enjoy all of the beautiful stops along this route.
You will want to head south from Chicago and head straight towards St Louis in Missouri. From there you will want to take a small detour east towards Memphis, Tennessee. You will then head back west and stop in Little Rock, Arkansas. From Little Rock you can head straight to Houston in a 7 hour drive, or you can stop at Texarkana to split the drive.
Road trip route from Chicago to Houston
To start this trip you will need to head south on I-55 towards St Louis. You will pass through cities like Bloomington and Springfield as you make your way out of Illinois before arriving in St Louis, Missouri. This first part of the drive will take about four and a half hours, so this might be the perfect time to grab a quick bite to eat.
From here you will continue to head south on I-55 and take a left onto I-40 east towards Memphis. On this trip along the Mississippi river you will pass through cities like Festus and Cape Girardeau. This second leg of the trip will take another four hours to complete. Here you will be able to enjoy all of the Rock n Roll, blues and Jazz that this city is known for.
After crossing the Mississippi river to get to Memphis, you will head back across and get back on I-40 west towards Little Rock in Arkansas. This will be a much shorter drive only taking about 2 hours to complete. Here at Little rock you can enjoy some of the delicious burgers which are famous in this city.
With a full stomach you won't mind the 2 hour drive from Little Rock to Texarkana on I-30. In Texarkana you can stop by their courthouse, which is one of the most photographed in the country because it is on the right along the state line of four different states.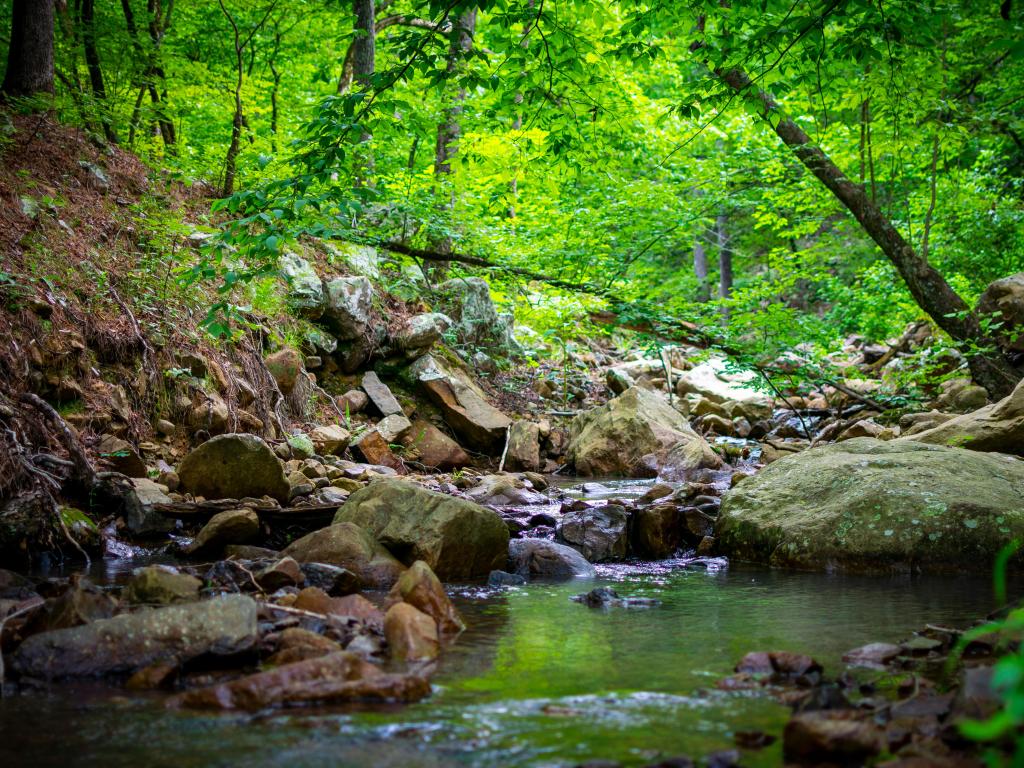 By this point you would have entered the state of Texas, and you will only be four and a half hours away from Houston. You will want to take US-59 out of Texarkana and continue south towards Houston. You will then get on I-69 and complete the last 3 hours of the drive.
Best places to stop between Chicago and Houston
Although the drive from Chicago to Houston could be completed in just two days, you will not be leaving yourself much time to explore cities along the way. It is for this reason that it is recommended that you split up the trip into 3 days and make the following stops.
Touring the City of St Louis
The city of St Louis is just four and a half hours away from Chicago, and it is totally worth exploring. It is also a great place to stop during this trip because it is right outside Illinois.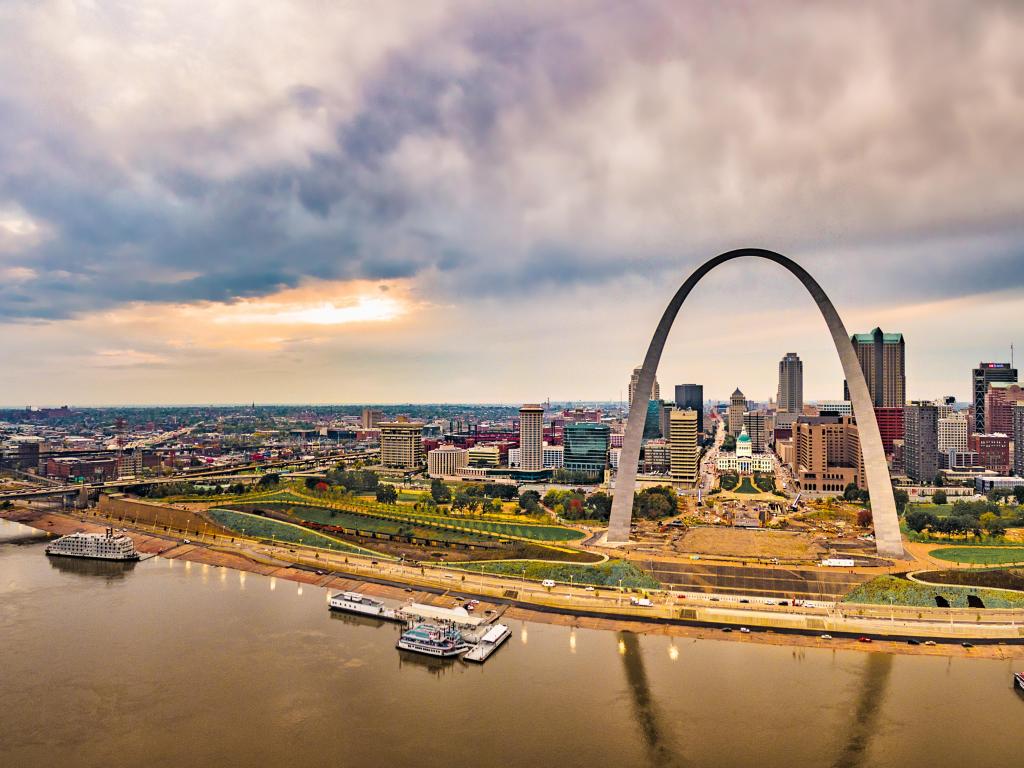 Stopping in St Louis will grant you a much-needed break from driving, especially if you get stuck in Chicago traffic. You should take your time exploring the 'Gateway to the West': taking in all the city has to offer - while recharging your mental batteries.
If you get to St Louis in the afternoon you will have the option of seeing the gateway arch during sunset. You can also visit Fairy Tale Park at the heart of the city. This 100-year-old park is extremely beautiful and has a rich history. This park, built in 1904, played a big role in St Louis being selected to host the first Olympic games in the United States.
You might also want to stay the night here in order to get a taste of the amazing blues music and nightlife that this city has to offer. Your first choice for a hotel has to be the luxurious Four Seasons Hotel, which is less than a mile away from the city center. This hotel has an outdoor pool, on-site restaurant, and beautiful views of the city and the Gateway Arch.
Experience the home of the blues and the birthplace of Rock n Roll
Memphis is only four hours away from St Louis, so you don't have to spend the night in St Louis if you would rather experience the nightlife in Memphis instead. When this is the case, stop in St Louis for a couple hours before heading onto Memphis for the night.
Memphis is best known for its music scene. This city is known as the home of the blues, the birthplace of Rock n Roll, and you can't forget about jazz, soul, and R&B music. As you might imagine this city has a very entertaining nightlife with lots of bars to enjoy all the music the city is known for.
For your overnight stay, look no further than the elegant and upscale Peabody Memphis. Located just steps away from Memphis' cultural and music hub, Beale Street, the Peabody Memphis situates you perfectly for a night out sampling some of the best music the States has to offer. Plus - if you do happen to over indulge on your night out - the hotel has a top-rated, full-service spa where you can rejuvenate the next day.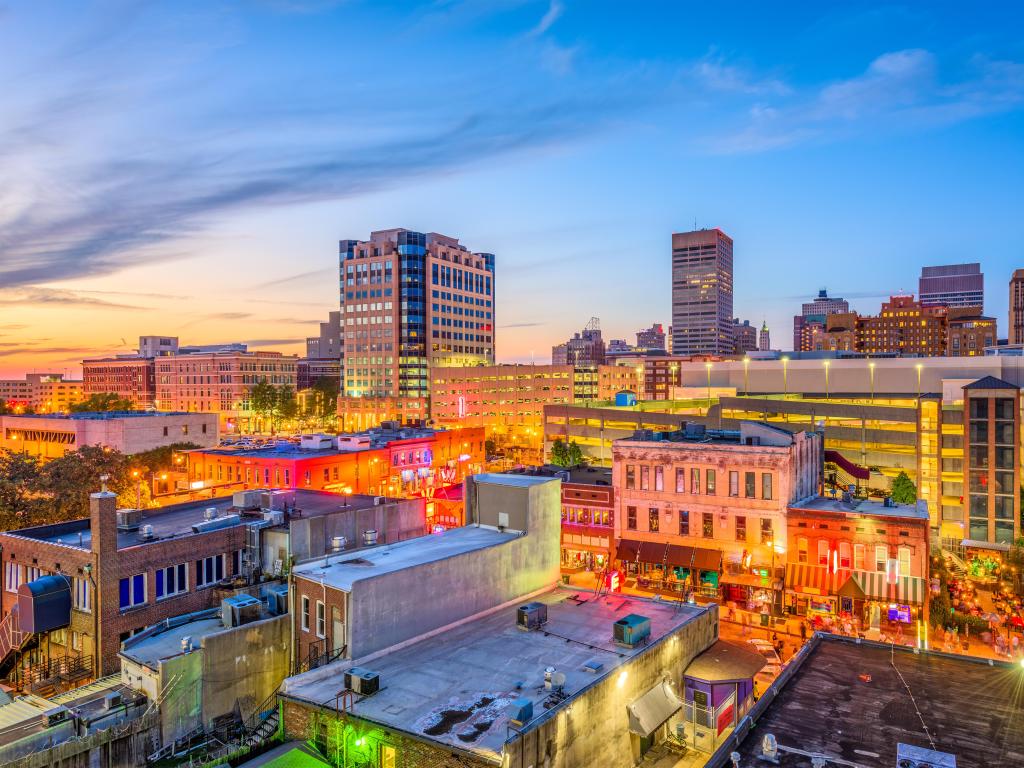 Explore Historic Little Rock
After exploring Memphis the day before, you will enjoy the short 2 hour drive to Little Rock. Depending on whether you chose to spend the night in St Louis or not, you might want to stay overnight here and finish the trip on the following day or just finish it all in one go following the night in Memphis.
Regardless of whether you choose to spend the night in Little Rock or not, there are a lot of historic attractions in this city. The city is filled with history from the civil war and the civil rights movement. There are also opportunities for shopping at the River Market District.
If you are traveling with young children - or are simply looking for the most convenient stop on your drive - the Staybridge Inn and Suites is perfect, as it is right off the highway and within a few minutes of the Little Rock Zoo (Arkansas' largest family attraction).
Those on an adult only trip will likely prefer to stay at the Courtyard Marriott Little Rock, which has a perfect water view and is within walking distance of many of the city's major historical attractions.
Things to see on a road trip from Chicago to Houston
The great thing about this long road trip is that you will have a lot of options for things to do. The stops mentioned above could easily be road trips of their own. Additionally, the roads along the way are filled with smaller towns and cities that you can visit for a couple hours.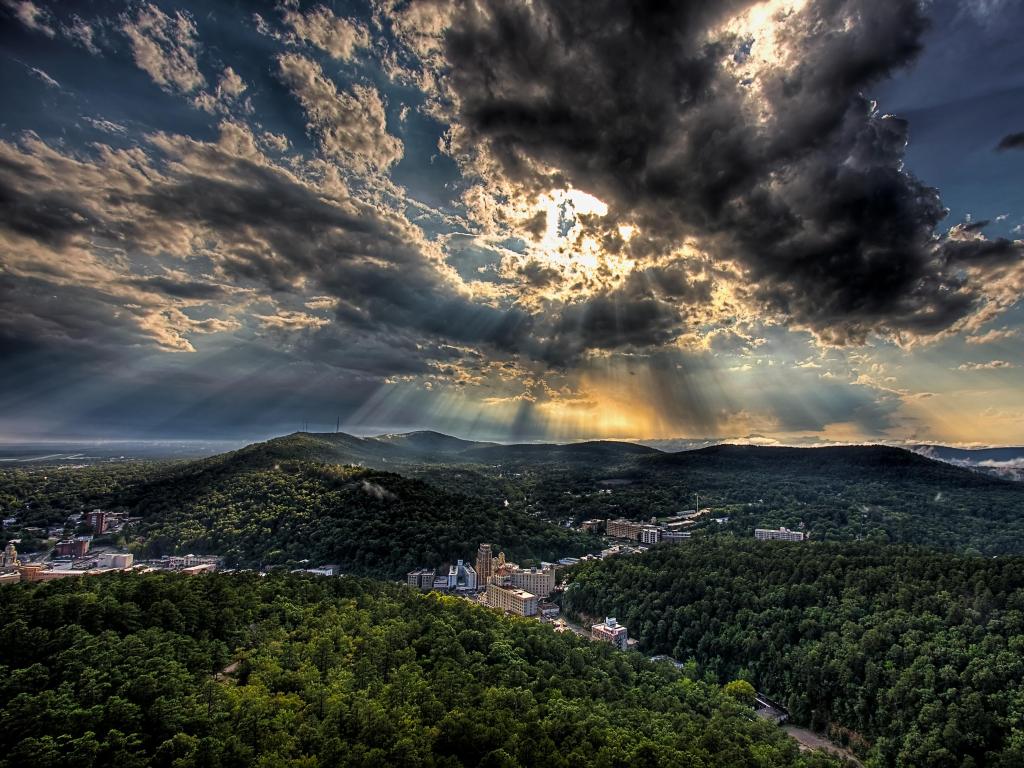 Because of all of the options available, it is better to narrow your options down, since you are likely not going to take out a month of vacation for this trip. Some of my recommendations for the best things to do from Chicago to Houston are:
Abraham Lincoln Presidential Library and Museum - An entertaining and educational museum in Springfield, Illinois which makes it a great attraction to stop at during this trip.
Lincoln Tomb and War Memorials - The final resting place of President Abraham Lincoln and his family.
Missouri Botanical Garden- One of the most prestigious and beautiful botanical gardens in all of the US.
Johnny Cash Boyhood Home - St Louis Zoo - A beautiful zoo with a variety of old and new exhibits with some large and exotic animals.
Gateway Arch - World-famous structure and one of the biggest attractions in St Louis.
Johnny Cash Boyhood Home - Very close to I-55, the childhood home of famous singer-songwriter Johnny Cash is a poignant look into not only his life and background, but also everyday life of the Dyess Colony.
Cathedral Basilica of St Louis - An astonishingly beautiful church built in 1907. Wonder at its majestic architecture and intricate work on the ceiling. of the All Saints Chapel.
National Civil Rights Museum - A historically rich museum covering the civil rights movement and its impact on our culture today. Set on the site of the former Lorraine Motel - where Martin Luther King Jr. was assassinated - this is a poignant experience you shouldn't miss.
Stax Museum of Soul Music - A music museum sitting on the original site of the Stax Records Studio in Memphis, TN.
Memphis Rock n Soul Museum - A museum that showcases the role that Memphis played in Rock and Soul music.
Little Rock Central High School - The first school to allow African-American students after desegregation in public education. Check out the visitor center or book an official guided tour to immerse yourself in this significant bit of US history.
Ouachita National Forest - Take a break from the car and go camping and hiking in the oldest National Forest in the southern US, with its striking rugged mountains.
Hot Springs -Situated to the east of Ouachita National Forest (and less of a detour from your route), Hot Springs National Park is an historic, early twentieth-century resort with bathhouses set atop natural hot springs.
Best time to go on a road trip from Chicago to Houston
Because of the vast distances covered in this trip, you might be wondering whether there is one best time to cover it all.
Even though you are heading south on this trip, you will want to take this trip during the warmer months (or, at a push, during fall) in order to avoid the cold temperatures of the winter - even in Texas! Most of the places to visit and activities will not be as enjoyable during the cold and snow.
It is therefore best to take this trip in late spring or early fall to try and avoid crowds - as well as the heat. Fall is generally a safer time to visit if you are keen to avoid crowds, but none of the sites in our recommended itinerary suffer from huge overcrowding at any time of year.
Ultimately, March might just be the best time to do this road trip – temperatures in Houston hover at around 70 to 75 degrees at this point and prices will be more competitive.
The time window between March and May also provides an opportunity before the heat and humidity set in. The infamous Houston humidity (and accompanying mosquitos!) is something many will be eager to avoid.