Road Trip from Chicago to Minneapolis
Are you ready for the ultimate Great Lakes road trip? It is time to pack your bags and set off on a Midwestern journey to experience lakeside vistas, endless forests, charming towns, and some of America's most exciting cities on this stunning road trip from Chicago to Minneapolis.
The 500-mile road trip from Chicago to Minneapolis will take 8 hours to drive. You will get to visit Kenosha, Milwaukee, Sheboygan, Green Bay, Abbotsford, Chippewa Falls, Eau Claire, Rockford, Janesville, Madison, Sparta, La Crosse and Cannon Falls.
You'll get to see so much of the Midwest's Great Lakes region and experience its cuisine, nightlife, and natural wonders in style. Continue reading below to learn more about the best routes, places to stay, things to see and do, and the best seasons to travel.
How far is Minneapolis from Chicago, and how long will the road trip take?
Comparison of road trip routes between Chicago and Minneapolis

| Route | Distance | Driving Time |
| --- | --- | --- |
| The Wisconsin Dells Route | 465 miles | 8 hours |
| The Lake Michigan Route | 500 miles | 8 hours |
The Lake Michigan Route covers a total distance of 500 miles and an estimated drive time of 8 hours on a drive from Chicago to Minneapolis.
The alternative Wisconsin Dells Route is slightly shorter and spans 465 miles. This route will also take around 8 hours to drive without extended stops.
While it's possible to complete either journey in a day, we recommend setting aside at least 2-3 days to truly soak in the diverse landscapes and attractions.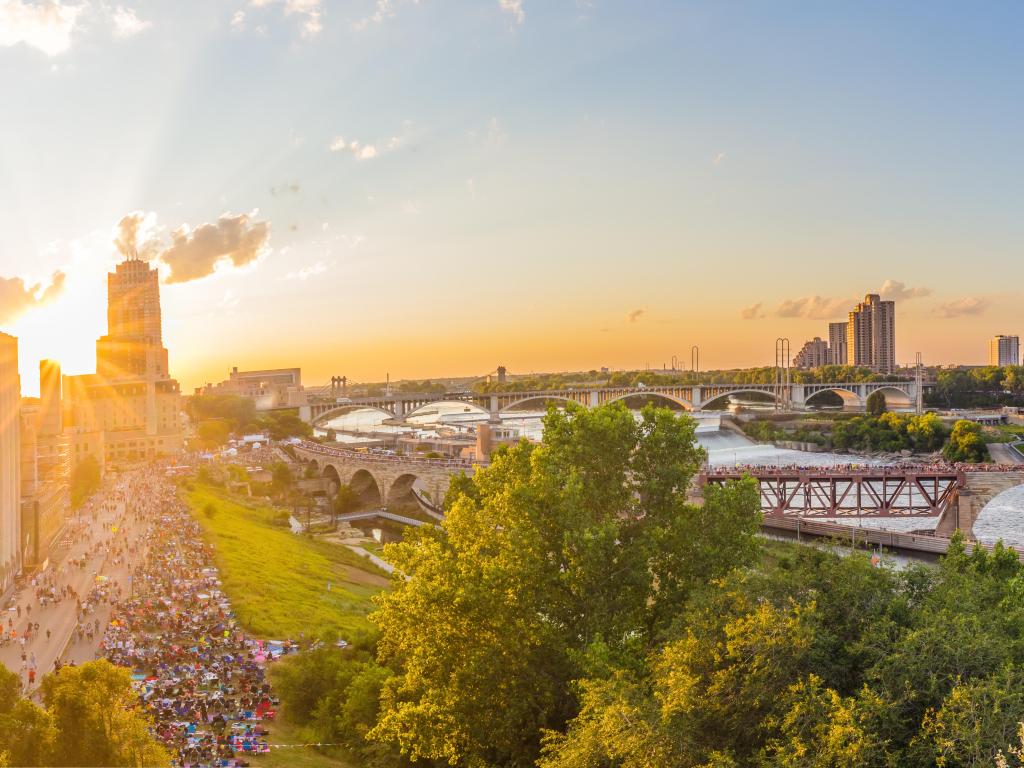 Best road trip route from Chicago to Minneapolis
Which route you choose depends on what you want to see the most. For a beachy, sun-soaked and city-filled time, choose the Lake Michigan route or the historic, lake-rich scenery along the Wisconsin Dells route.
The Lake Michigan Route takes you through tranquil and picturesque beach towns nestled along the shores of Lake Michigan. Here, you'll get to immerse yourself in sun-soaked activities such as beach strolls, surfing, and dining in charming beachside restaurants.
The route also takes you through cities like Green Bay, Chippewa Falls, and Eau Claire, renowned for their history, arts, and culture. You can also take detours into nature in Chequamegon-Nicolet National Forest and Willow River State Park.
In contrast, the Wisconsin Dells Route is a haven if you're looking to experience the small lakes, rivers, and communities in Wisconsin and Minnesota.
You'll get to experience historic sites and artistic towns filled with charm. Then, you'll get to see the lakes Mendota and Monona and the majestic Mississippi River at La Crosse.
You'll get to experience smaller cities like Janesville, Sparta, and La Crosse, and plenty of natural attractions and wilderness to explore.
How to drive from Chicago to Minneapolis
The map above shows our suggestions for the best road trip routes between Chicago and Minneapolis. Keep reading for detailed descriptions of both routes, where to stay on either, and the best things to do on the way.
The Lake Michigan Route
Starting from Chicago, head north on Interstate 94 (I-94) along the coast of Lake Michigan until you reach the city of Milwaukee. Here, you'll get to sample some of the most famous food in the Midwest.
Continue north past Whitefish Bay and stay on the highway through the small towns of rural Wisconsin until you reach the city of Sheboygan.
Here, you can try your hand at surfing on Lake Michigan in Wisconsin's surf capital. After getting your fill of beachside fun, head back on route north.
Follow I-43 to the famous football city of Green Bay. After exploring sports history, head back northwest.
From here on, you will drive west through the beautiful towns of Abbotsford, Chippewa Falls, and Eau Claire. Finally, you'll make your way to your beautiful destination of Minneapolis.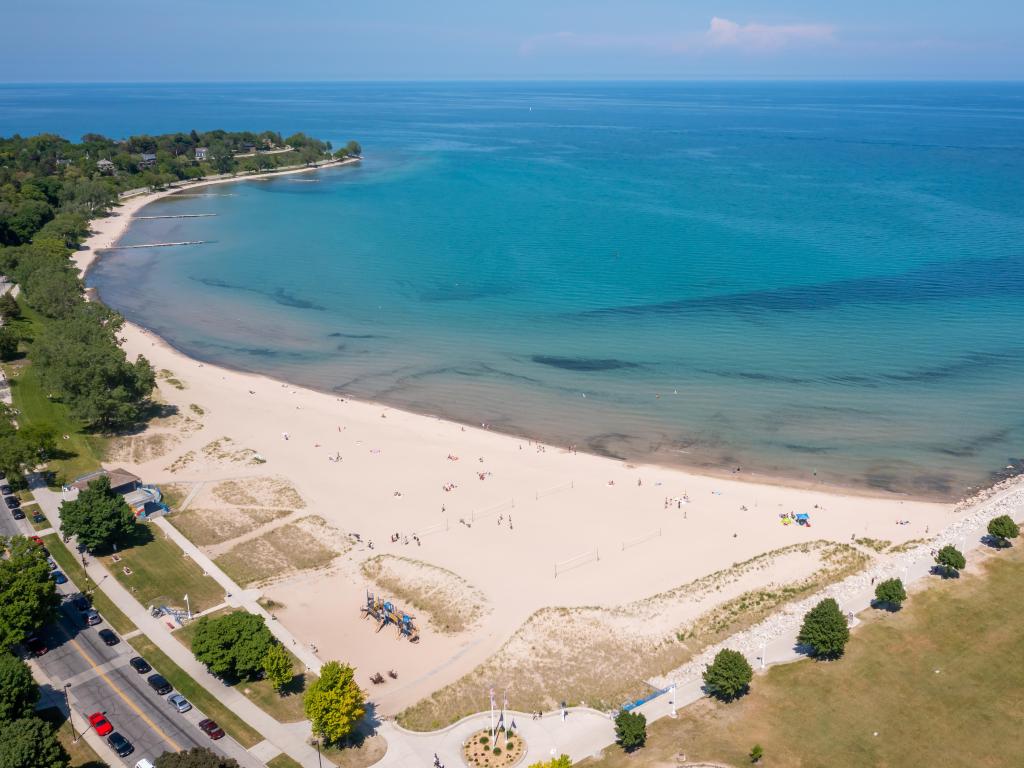 The Wisconsin Dells Route
Start your drive from Chicago and head west on I-90 to Rockford. From this charming city, take the interstate north to the city of Madison. After enjoying this lakeside capital city, make your way north to Wisconsin Dells.
From here, get back on route and drive to the city of La Crosse, right on the Mississippi River. Here, you can enjoy the history of America's most famous river.
Get back on route and drive to the city of Rochester. From here, veer north and drive through the rural farmlands and forests of Minnesota to get to your destination of Minneapolis.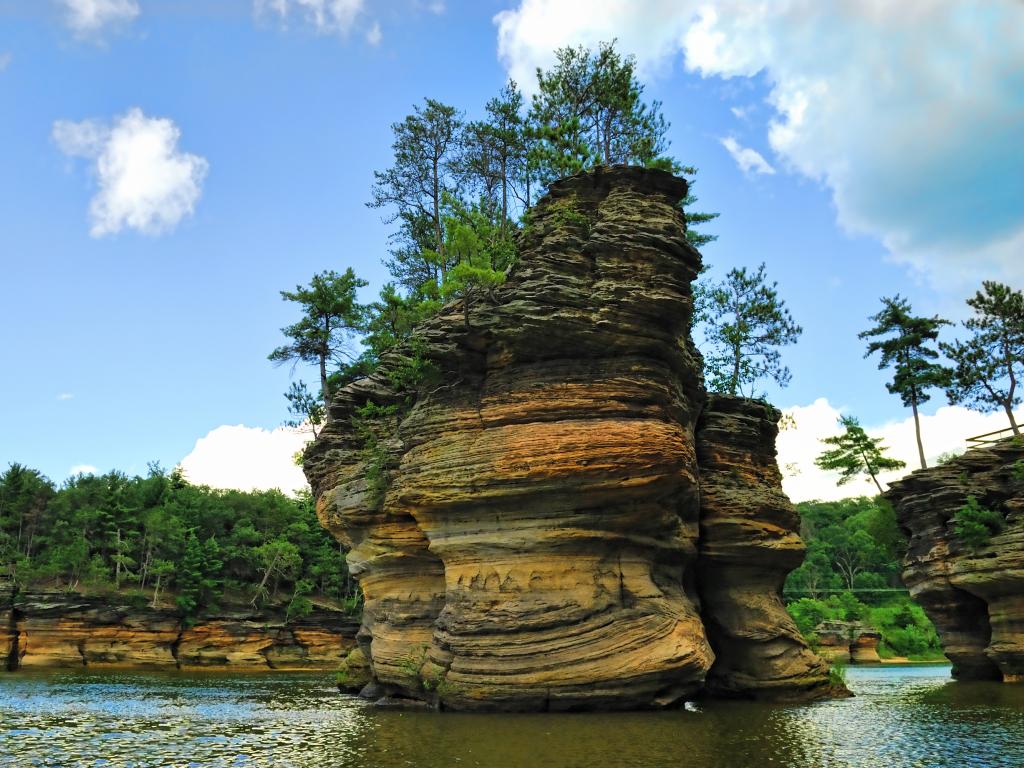 Best places to stop between Chicago and Minneapolis
Although this is a short road trip, you'll want to make an overnight stop or two to get the most out of the journey. Below are our favorite stopovers on your way from Chicago to Minneapolis.
A relaxing stay in Green Bay
Green Bay is the perfect place to take a break on the Lake Michigan Route, located about 3 hours and 20 minutes into the drive. The city's rich history blended with natural beauty and trendy dining spots, will make you fall in love with this Wisconsin treasure.
First, take your time exploring the city's vibrant arts scene, stunning nature trails, and waterfalls. Then, head off on foot to see the city's historic sites, trails, or simply relax in one of the city's hip restaurants.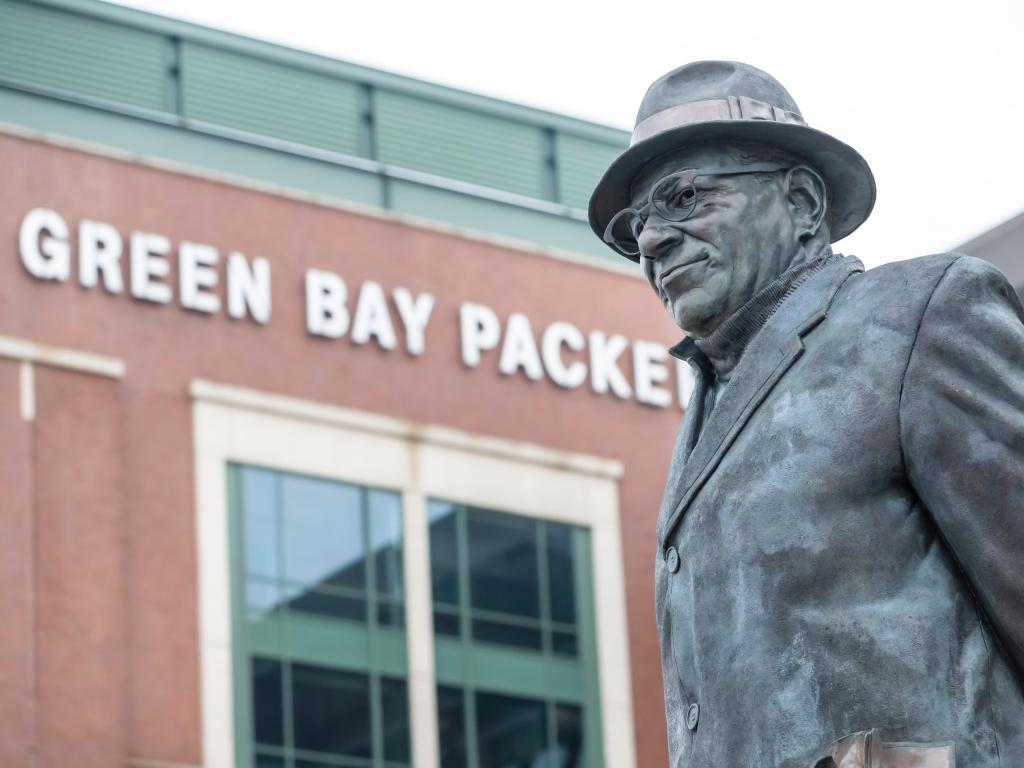 A major highlight is the Bay Beach Wildlife Sanctuary, known for its stunning scenic beauty and recreational opportunities. Wander through this 700-acre urban wildlife refuge.
If you love football, the Green Bay Packers Hall of Fame & Museum offers a unique look into the area's sports history. A guided tour will lead you through decades of football legacy, showcasing memorabilia from the legendary Green Bay Packers team.
While visiting Green Bay, we suggest staying at the luxurious and hugely popular Hotel Northland, Autograph Collection. This beautiful hotel is located a short distance from the heart of the city and features a mixture of history and modern comforts.
Neville Public Museum and Grassy Island Lighthouse are both short drives from the property if you are looking to explore the area. After your long day of exploring and night of rest, enjoy the hotel's delicious American breakfast to start your day on a high note!
Take a fresh breath in Madison
Madison is the ideal location to take a breather on the Wisconsin Dells Route, positioned about 3 hours into your drive. This charming city, nestled between lakes Mendota and Monona, offers a rich cultural tapestry with its museums, music venues, and vibrant gastronomy scene.
The highlight for many visitors in this city is the astounding Olbrich Botanical Gardens. Covering 16 acres, the gardens offer a breathtaking display of thematic gardens where you can lose yourself amidst tropical plants, majestic flowers, and tranquil waters.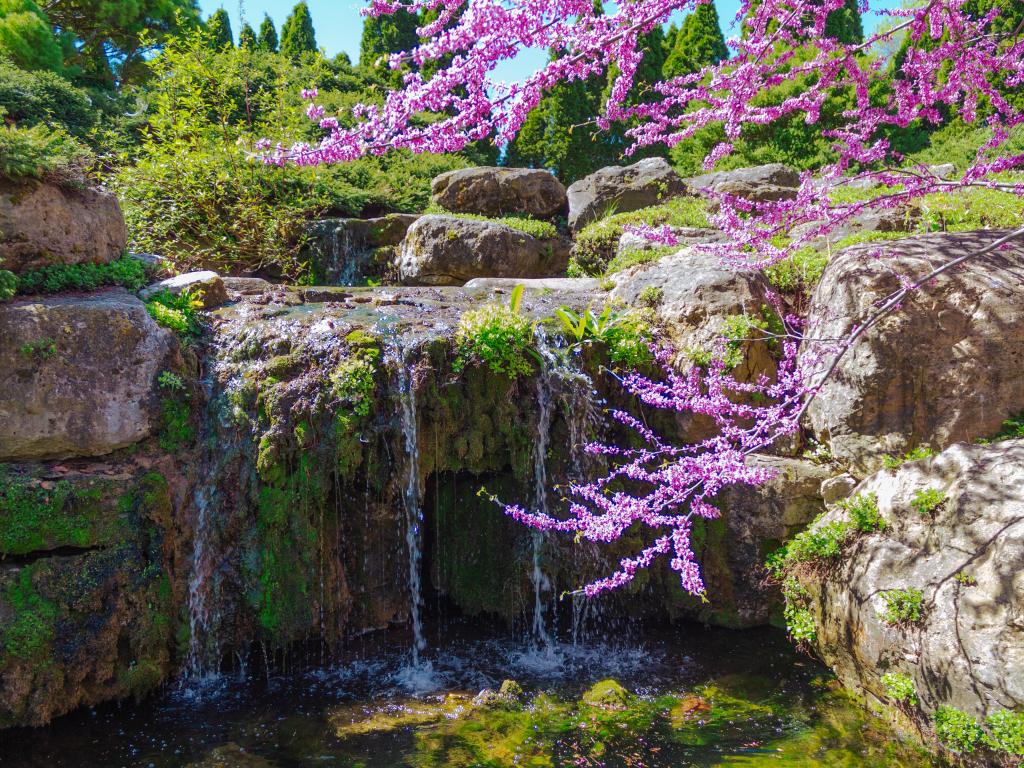 Another major draw is the Chazen Museum of Art, which stands as a testament to the city's rich artistic heritage. Here, you can immerse yourself in a rich world of art, housing over 20,000 artworks ranging from ancient to modern times.
While in Madison, we recommend staying at the highly-rated Hotel Indigo - Madison Downtown, an IHG Hotel. Situated near the heart of the city in a revamped paint factory, it showcases a trendy interior with ample space to stretch out and relax.
The sun terrace offers a place to unwind under the sky, while the in-house bar will serve you delicious in-house-crafted cocktails.
Close to the hotel, you have more wonders to explore. The Madison Children's Museum is just over half a mile away. A bit further, yet less than a mile away, is the majestic Wisconsin State Capitol.
Where to stay when you reach Minneapolis
Minneapolis is famous for its chain of lakes that mix into the exciting urban landscape. As you wander through the city, you will see majestic bridges with picturesque walkways and lush parks with plenty of outdoor activities.
Why not start your Minneapolis journey with a stroll on the historic Stone Arch Bridge? This marvel of architecture spans the Mississippi River and affords unparalleled views of St. Anthony Falls, making it an absolute haven for photography enthusiasts.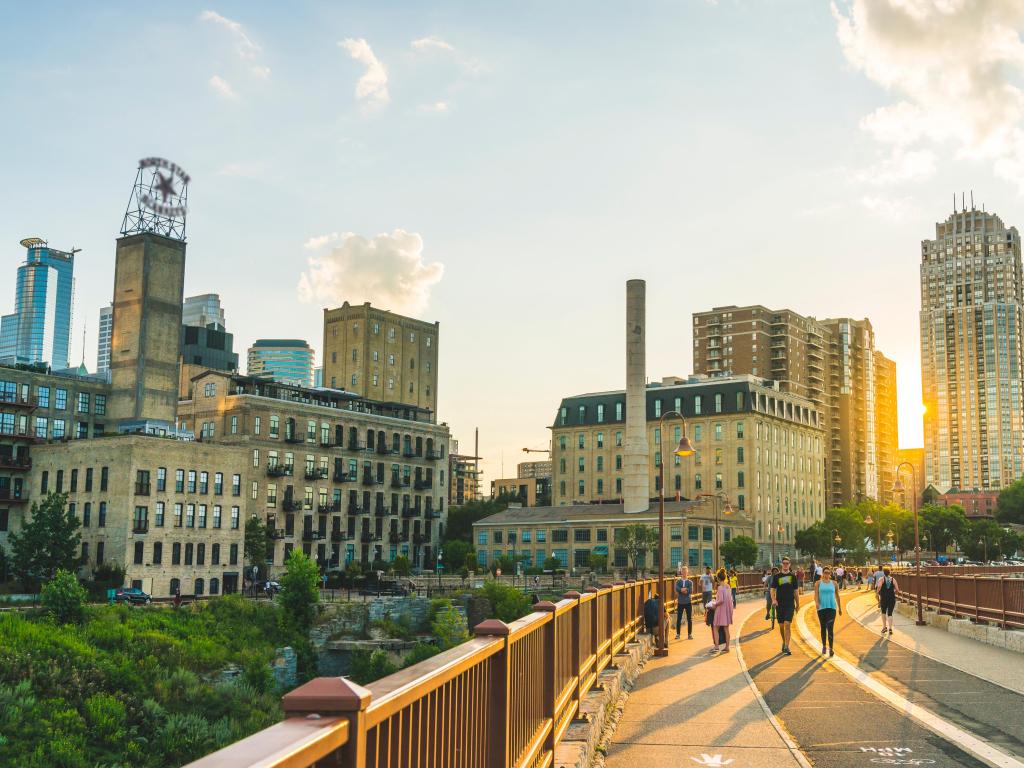 For art aficionados, the Minneapolis Institute of Art is an unmissable destination. Home to over 90,000 works of art, the museum brings together pieces spanning 5,000 years.
Minneapolis forms one half of the "Twin Cities", with neighboring Saint Paul being its counterpart. Together, these dynamic cities are the beating heart of Minnesota, merging vibrant cultures, politics, and economies into a hub of vitality and innovation.
When it comes to lodging in Minneapolis, we highly recommend the chic Graduate Minneapolis. This stylish haven, located in proximity to downtown Minneapolis, stands ready to offer you the quintessence of comfort and luxury. The rooms are a paradise of modern design, blending comfort and style.
Start your day at breakfast in the restaurant's fantastic restaurant. Then, wind down at home at the Graduate's popular bar and enjoy the elegant comfort it has to offer.
Things to see on a road trip from Chicago to Minneapolis
There are plenty of amazing sights and activities to experience between Chicago and Minneapolis. Below is a list of our top destinations along the way so you can plan your ultimate Midwestern journey easily.
Lake Michigan Route
Kenosha - A picturesque lakeside city, Kenosha boasts a beautiful shoreline along Lake Michigan, sprinkled with parks and museums, including the renowned Civil War Museum.
Milwaukee - Milwaukee is known for its brewing history and vibrant cultural scene, home to the historic Third Ward, the Milwaukee Art Museum, and numerous breweries offering guided tours.
Waukesha - Nestled in Southeastern Wisconsin, Waukesha is rich in history and features beautiful parks, a lively downtown area with unique shops, and a plethora of art galleries and studios.
Sheboygan - This lakeside city is a haven for water enthusiasts, offering opportunities for sailing, surfing, and fishing; not to forget the John Michael Kohler Arts Center, a hub for innovative visual and performing arts.
Two Rivers - Two Rivers is a small city with a rich maritime history, known for its scenic lake views, and as the birthplace of the American ice cream sundae.
Green Bay - Home to the iconic Green Bay Packers, this city offers more than just sports, with attractions like the NEW Zoo & Adventure Park and a vibrant arts scene.
Wausau - Situated along the Wisconsin River, Wausau offers a blend of big-city amenities and natural beauty, offering a rich cultural scene and recreational opportunities, including skiing and white-water kayaking.
Jurustic Park - A whimsical park located in Marshfield, Wisconsin, Jurustic Park is home to crafted metal sculptures of prehistoric creatures, showcasing the quirky artistic vision of its creator, Clyde Wynia.
Abbotsford - A small and friendly community known for its agricultural background, offering a glimpse into the heartland's rustic life with its quaint downtown area and natural surroundings.
Chequamegon-Nicolet National Forest - This vast forested area offers a rich wilderness experience with opportunities for hiking, camping, and bird watching amidst lakes and rivers, providing a rich mosaic of natural habitats.
Chippewa Falls - Home to the Leinenkugel's Brewery, Chippewa Falls offers scenic landscapes with many parks and recreational areas along with a rich history reflected in its museums and historic downtown.
Eau Claire - A city known for its artistic vibe, Eau Claire offers a blend of music, art, and entertainment venues, along with beautiful parks and recreational areas.
Menomonie - A charming town steeped in history and culture, Menomonie is home to the Caddie Woodlawn Historic Park and offers a picturesque downtown area lined with historic buildings.
Willow River State Park - Located in Wisconsin, this state park is known for its cascading waterfall, diverse habitats, and recreational opportunities, including hiking, camping, and fishing.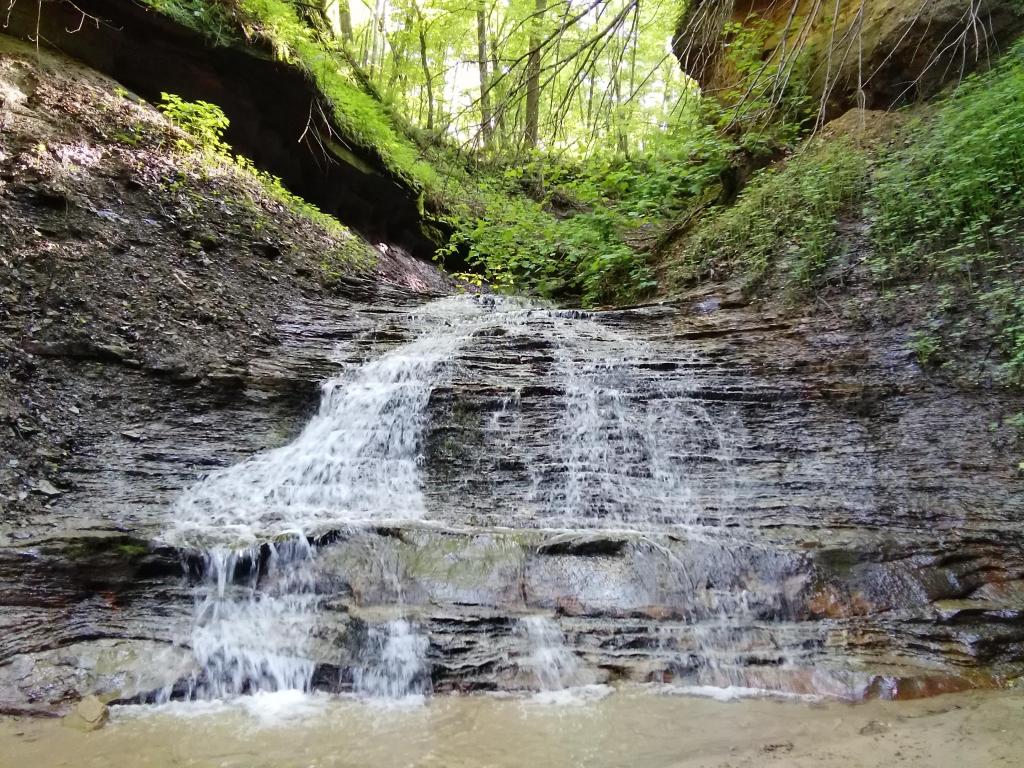 Wisconsin Dells Route
Woodstock Square Historic District - Located in Illinois, this historic district offers a charming setting with well-preserved buildings, a variety of shops, and is known for being the filming location of the movie "Groundhog Day."
Rockford, Illinois - Rockford is known for its beautiful gardens, including the Anderson Japanese Gardens, and a variety of cultural institutions such as the Discovery Center Museum and the Burpee Museum of Natural History.
Janesville - A city with a rich historical background, Janesville offers a range of parks, gardens, and recreational areas, including the Rotary Botanical Gardens, a 20-acre botanical showcase.
Madison - The vibrant capital city of Wisconsin, Madison is known for its beautiful lakes, the impressive Wisconsin State Capitol building, and a lively cultural scene with museums and art galleries.
Lake Wisconsin - A popular recreational spot, Lake Wisconsin offers a plethora of water activities including boating, fishing, and water skiing amidst picturesque surroundings.
Devil's Lake State Park - Located in Baraboo, Wisconsin, this state park is a hotspot for hiking, rock climbing, and swimming, known for its scenic beauty and the glacially formed Devil's Lake.
Wisconsin Dells - A city renowned for its waterparks and theme parks, offering fun-filled activities for families alongside beautiful natural formations including the Dells of the Wisconsin River, a scenic gorge renowned for its sandstone formations.
Noah's Ark Water Park - Located in Wisconsin Dells, this is America's largest water park, offering a plethora of water rides and attractions for a fun-filled family day out.
Mill Bluff State Park - A state park featuring distinctive sandstone bluffs formed through glacial action, offering opportunities for hiking and camping amidst unique geological formations.
Sparta - Known as the "Bicycling Capital of America," Sparta offers extensive bike trails, including the famous Elroy-Sparta State Trail, offering a scenic route through tunnels and beautiful landscapes.
La Crosse - Situated along the Mississippi River, La Crosse is known for its beautiful bluffs and outdoor recreational opportunities, along with a vibrant downtown area featuring historic architecture and diverse dining options.
Great River Bluffs State Park - Located in Minnesota, this state park offers spectacular views of the Mississippi River and its valley, providing excellent opportunities for hiking, bird-watching, and photography.
Cannon Falls - A charming town in Minnesota, Cannon Falls is known for its picturesque settings along the Cannon River, offering recreational opportunities such as kayaking and biking, and hosting the popular Cannon Valley Fair.
Vermillion Highlands - A research, recreation, and wildlife management area offering a serene natural landscape with opportunities for hiking, bird watching, and enjoying the beauty of Minnesota's outdoors.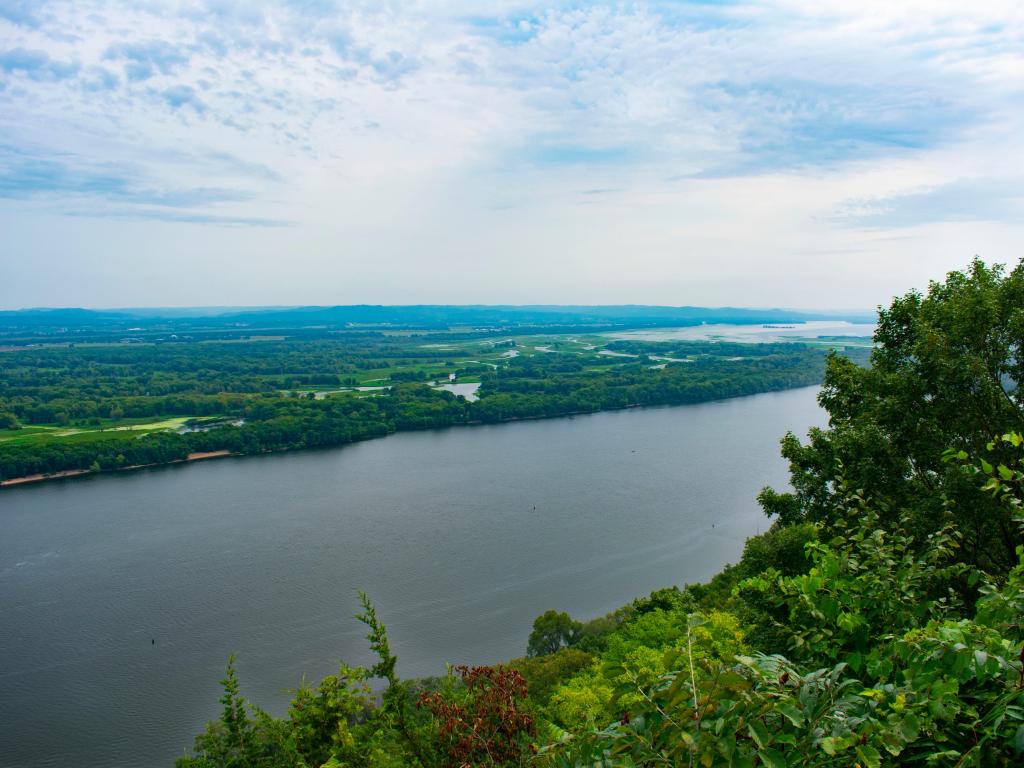 Best time to go on a road trip from Chicago to Minneapolis
Minneapolis is a versatile destination with experiences that depend on the changing seasons. Which season you travel will depend a lot on what you want to do and experience.
Summer in Minneapolis is full of festivals, such as the Minneapolis Aquatennial in July and the Uptown Art Fair in August. June welcomes you with the Old Settlers Days in Rockton and August's Orton Park Festival in Madison.
Weather along both routes is hot and humid, with plenty of opportunities to swim in the lakes along the way.
Winter road trips might pose a challenge, considering the long and harsh winters both Wisconsin and Minnesota are known for, with frequent snowfalls and icy conditions, albeit with well-maintained roads.
Winter temperatures in Minneapolis fluctuate between 10 to 30 degrees Fahrenheit, offering a chilly backdrop to your adventure. This is a popular time for winter sports and winter festivities. A popular time to visit the city is during Christmas and New Year's when Minneapolis comes alive with holiday activity.
Spring is a delightful time for this road trip, with daytime temperatures in Minneapolis warming to a comfortable range of 45 to 70 degrees Fahrenheit. In April, you can enjoy the Eau Claire Jazz Festival if you choose the Lake Michigan Route, featuring plenty of live music and fun.
Taking the road trip in the fall can reward you with a splendid view of fall foliage and moderate temperatures lying between 45 and 70 degrees Fahrenheit. Events like the Midwest Viking Festival in Green Bay, from September to October, will guarantee tons of fun.