Road Trip from Dallas to Amarillo
This relatively short road trip from Dallas to Amarillo packs a punch, which makes it the perfect adventure for a long weekend. This amazing journey will take you from the cultural and historical sights of Dallas to the state parks, cowboys and famous steakhouses of Amarillo.
The 470-mile road trip from Dallas to Amarillo takes about 7 hours to drive nonstop. Highlights en route include Fort Worth, Lake Mineral Wells State Park, Mineral Fossil Park, Sweetwater, Lubbock, Chickasaw Nation, Oklahoma City and Elk City.
Both routes are packed with great attractions, relaxing stop-offs and historical sites to explore along the way as you travel to the vibrant city of Amarillo. Continue to read on about how to make the most of this short trip which is sure to be unforgettable.
How far is Amarillo from Dallas, and how long will the road trip take?
Comparison of road trip routes between Dallas and Amarillo

| Route | Distance | Driving Time |
| --- | --- | --- |
| Lubbock Route | 470 miles | 7 hours |
| Oklahoma City Route | 500 miles | 7 hours 40 minutes |
The Lubbock Route from Dallas to Amarillo covers 470 miles and takes around 7 hours, packed with entertaining sites and scenic spots along the way.
Take the alterative Oklahoma City Route and this interesting and fun road trip passes many great historical landmarks along the 500 miles traveled, which will take you about 7 hours and 40 minutes.
This is a short trip but more than sweet, so to make the most of it we suggest a city stop-off en route, extending your journey to 2-3 days. Keep reading to see all the fun and interesting places we suggest stopping on the way.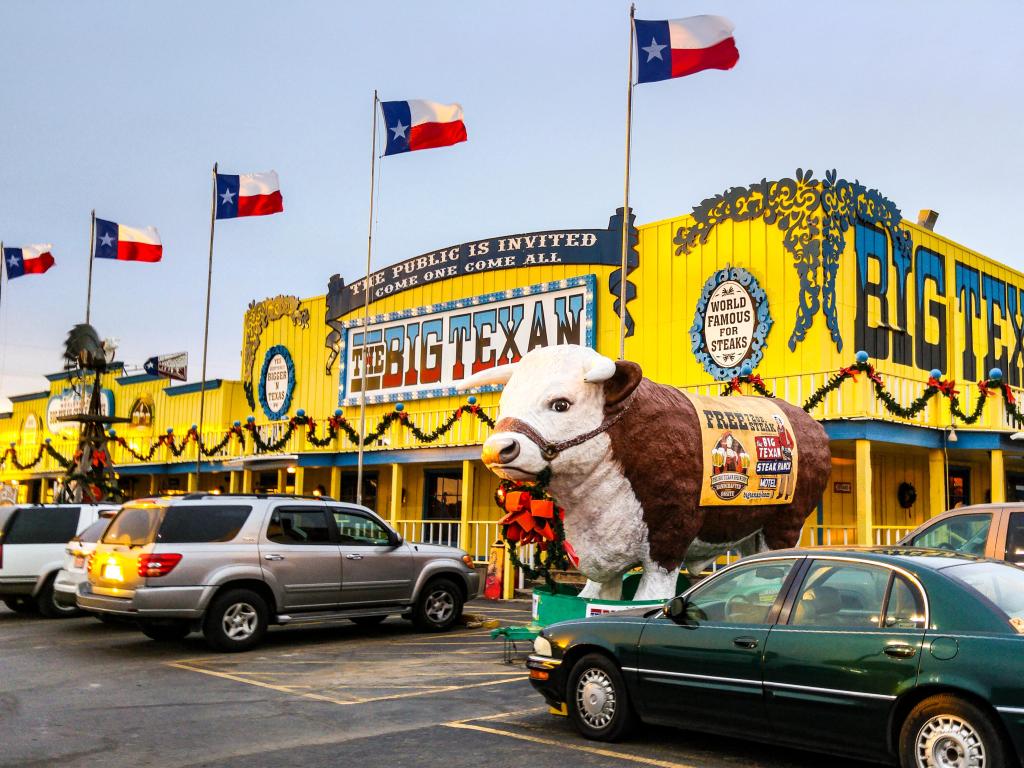 Best road trip route from Dallas to Amarillo
From Dallas to Amarillo, you will enjoy a range of fun and fantastic sites and experiences, that make this short journey a memorable one.
Follow the Lubbock Route and this road trip is packed with entertaining sites and scenic spots, where you can check out wild animals, fossils, historical artifacts and pretty lakes and landscapes.
If you take the Oklahoma City Route then you'll get to explore amazing historical sites, tropical gardens and unforgettable big-city sights in Oklahoma City.
Lubbock Route
Once you leave Dallas take Interestate-30 (I-30) West, you'll arrive at Fort Worth, where you can enjoy the giraffe feeding, before shortly after arriving at Mineral Wells for a stroll around the lake and maybe even find some fossils.
Continue along I-30 and you will come across Sweetwater, where a visit to the interesting National WASP WWII Museum is a must, before taking US-84 towards Lubbock.
As you arrive in Lubbock check out the Buffalo Springs Lake, and all the commemorative sites celebrating Buddy Holly and Texan music. Stay a night or two to make the most of this interesting city. Then follow I-27 North, where shortly after you will arrive in Amarillo.
Oklahoma City Route
Traveling the Oklahoma Route, you begin by taking I-35 North. Where a visit to the wild animals at Frank Buck Zoo in Gainesville, before taking US-77 for historical sites spread across the Chickasaw Nation.
After arriving at Shawnee I-40 West takes you to Oklahoma City, where a stopover means you can enjoy more of the big city sights including Oklahoma City National Memorial and Museum and Myriad Botanical Garden.
After an interesting stay keep going on I-40 towards Elk City to learn more at the Old Town Museum and take a selfie at the popular 'Welcome to Texas Sign' as you arrive at destination Amarillo.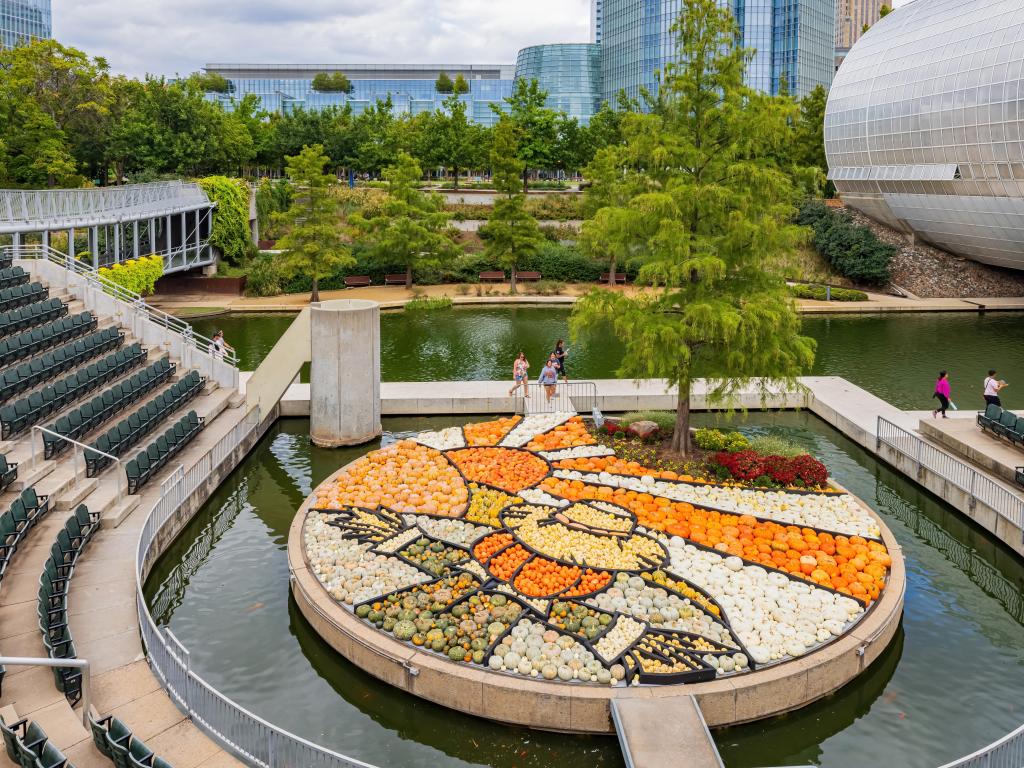 Best places to stop between Dallas and Amarillo
This amazing road trip from Dallas to Amarillo is packed with entertaining sites and scenic spots. This is a short journey, however, one with so much to see. Here are some of the best stopover destinations for you to explore and make the most of your journey.
Lucky you to visit Lubbock
The colorful city of Lubbock can be found around three-quarters of the way along the Lubbock Route. Packed with culture and a great music scene, it's the perfect stopover. You'll see plenty of bumper stickers with "Lucky me! I live in Lubbock", showing genuine love for this place!
The birthplace of Buddy Holly, there are many attractions celebrating him. Head to the Buddy Holly Center performance space, with lots of history of Lubbock and homage to Buddy. The Buddy Holly Statue and West Texas Walk of Fame is also a commemorative area for many prominent Texan singers.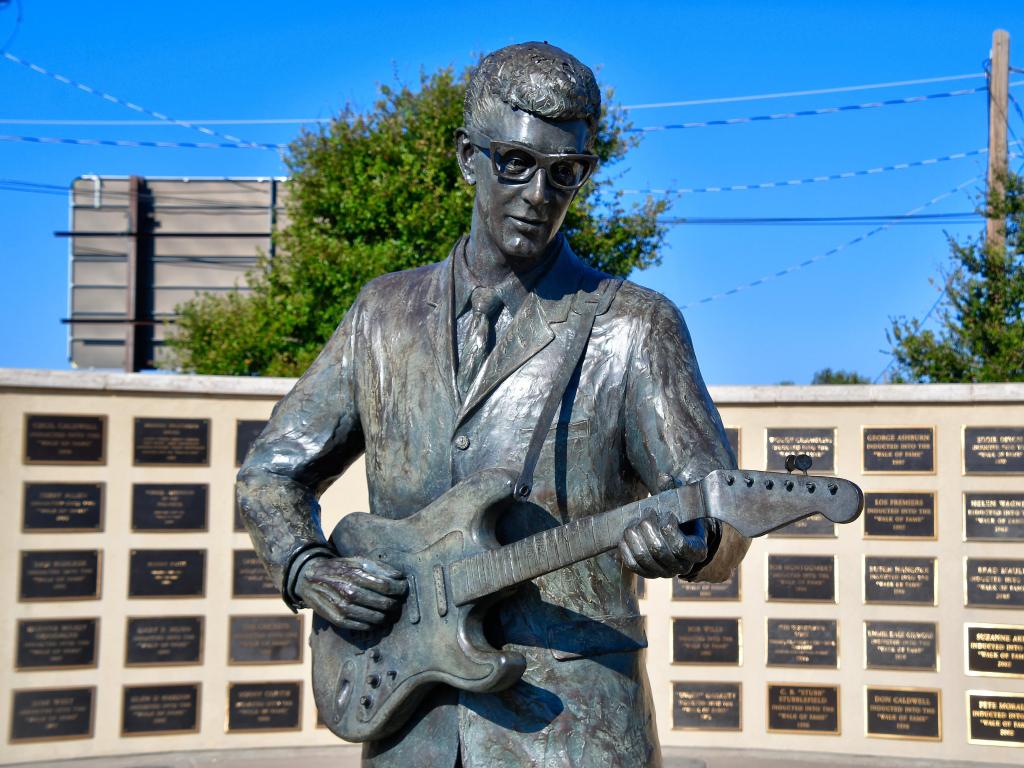 For all aviation fans, a visit to the Silent Wings Museum is a must. This interactive museum celebrates WWII gliders and features displays of other historical flight gear.
For a great night's rest, our top recommendation in the city is Hyatt Place Lubbock, set in a great location really close to lots of Lubbock sights including Hollins Park, Memorial Circle and Maedgen Park.
A charming hotel with a modern and contemporary design, you can take advantage of the relaxing communal areas where you can sit back and enjoy the city view.
Take a dip in the welcoming indoor swimming pool or visit the state-of-the-art fitness center. The beautiful outdoor terrace is ideal for a pre-dinner drink before enjoying delicious American delights at the on-site restaurant.
Take a history tour around Oklahoma City
A stopover in Oklahoma City is a must when you travel the route of the same name, famous for cowboys and country music, you'll find great spirit here.
There is lots to see in this special city, with many centered on the history and culture here, with a first stop at the National Cowboy and Western Heritage Museum a must. Packed with tens of thousands of exhibits, this eye-opening treasure trove gives a real insight into Western history and traditions.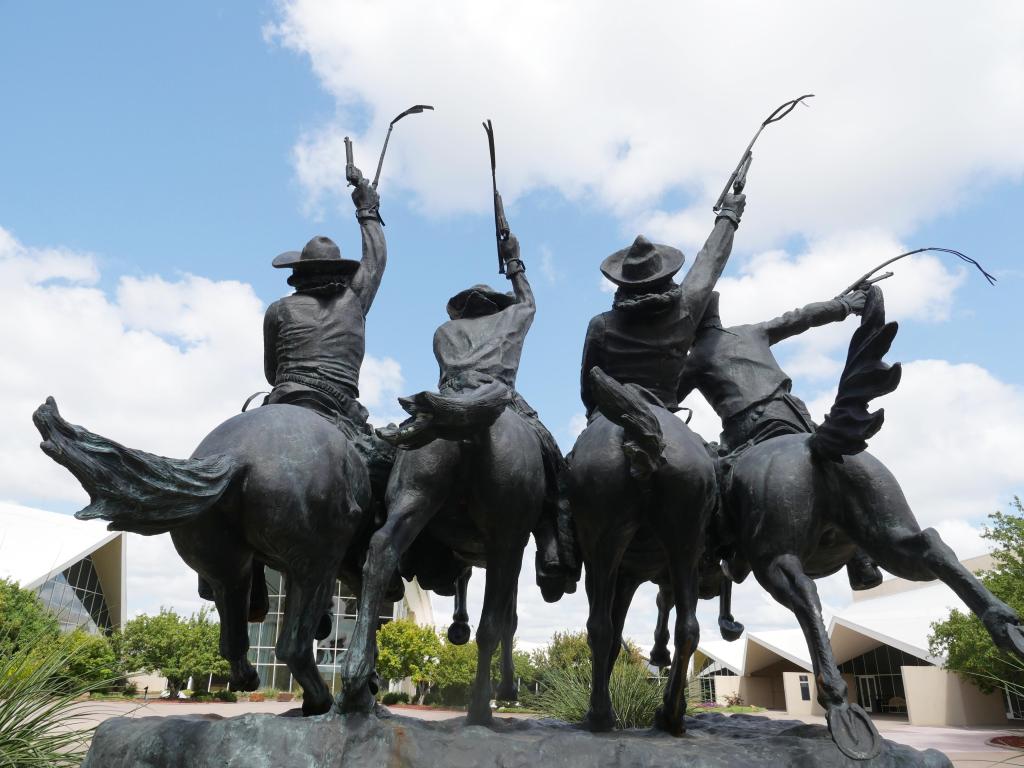 Find out even more about the city at the Oklahoma City National Memorial and Museum. A poignant and commemorative memorial recognizing the 1995 Murrah bombing, this museum provides a chance for reflection and remembrance.
For a tranquil afternoon, make sure to step into the Myriad Botanical Garden. These tropical gardens are dotted with sculptures and waterfalls, and if you head here in December it transforms into a glistening winter wonderland.
Afterwards, head to Omni Oklahoma City. This fantastic four-star hotel is right in the heart of Oklahoma City, located very close to an array of popular attractions such as Myriad Botanical Gardens and the Oklahoma City Museum of Art.
The gorgeous hotel design is exceptional, and such a luxurious oasis once you are done exploring this amazing city.
Take a swim in the incredible outdoor rooftop pool with beautiful views on the stunning terrace of the city, or enjoy a wellness package at the beautiful spa, where a massage is just the ticket after a busy day.
With six restaurants on-site, you are spoilt for choice on where to dine. How about starting off in the OKC Tap House or Basin Bar for an evening drink, before heading for great American cuisine at Bob's Steak & Chop House?
Valet parking on-site, where you can easily access your car if needed – but with so many attractions close by, you'll be able to take a gentle stroll to most.
Where to stay when you reach Amarillo
Once you arrive in the vibrant and interesting city a great place to spend a day or two is the Holiday Inn Express Hotel & Suites Amarillo West, a modern hotel set in a great location, surrounded by great popular attractions.
Found right on Route-66, this is super convenient to jump back onto the road and continue your journey.
The great indoor pool is ideal for unwinding in after a busy day journeying or exploring, with a hot tub and fitness center to boot. Enjoy a complimentary breakfast each morning for a great start to the day.
Things to see on a road trip from Dallas to Amarillo
This brief but exciting journey from Dallas to Amarillo travels either the Lubbock or Oklahoma City Route, with both trips a great way to see many delightful inland landmarks across Texas and Oklahoma.
Carry on reading to take in all the wonderful stop-offs we suggest enjoying along this interesting and fun route.
Lubbock Route
Fort Worth Zoo - Open since 1909, this zoo is home to over 7000 animals to enjoy. It is accessible all year round, and add an extra special experience by going behind the scenes and feeding the giraffes
Lake Mineral Wells State Park - Pretty scenery and teeming with lots of outdoor recreation, this colorful park is great for an afternoon walk
Mineral Wells Fossil Park - Interested in paleontology? Then this is a must-see attraction. Some of the fossils here are over 300 million years old, and you can even dig for your own!
National WASP WWII Museum - Found in Sweetwater, this interesting museum is dedicated to female pilots, with collections of clothing and aircraft artifacts, and snapshots of the courageous pilots.
Buffalo Springs Lake - In Lubbock the pretty lake and grounds is ideal or a stroll, you do need to pay to get in, so worth spending a little while here to relax and picnic.
Lubbock - Home to Buddy Holly, there are lots of attractions celebrating this musician's life. Make sure to visit the Buddy Holly Center and Buddy Holly Statue and West Texas Walk of Fame to learn more.
Lubbock Lake National History Landmark - Beautiful site dotted with huge animal statues across the landscape. There are a variety of trails to hike across the 330 acres – and a bonus is it's free to visit!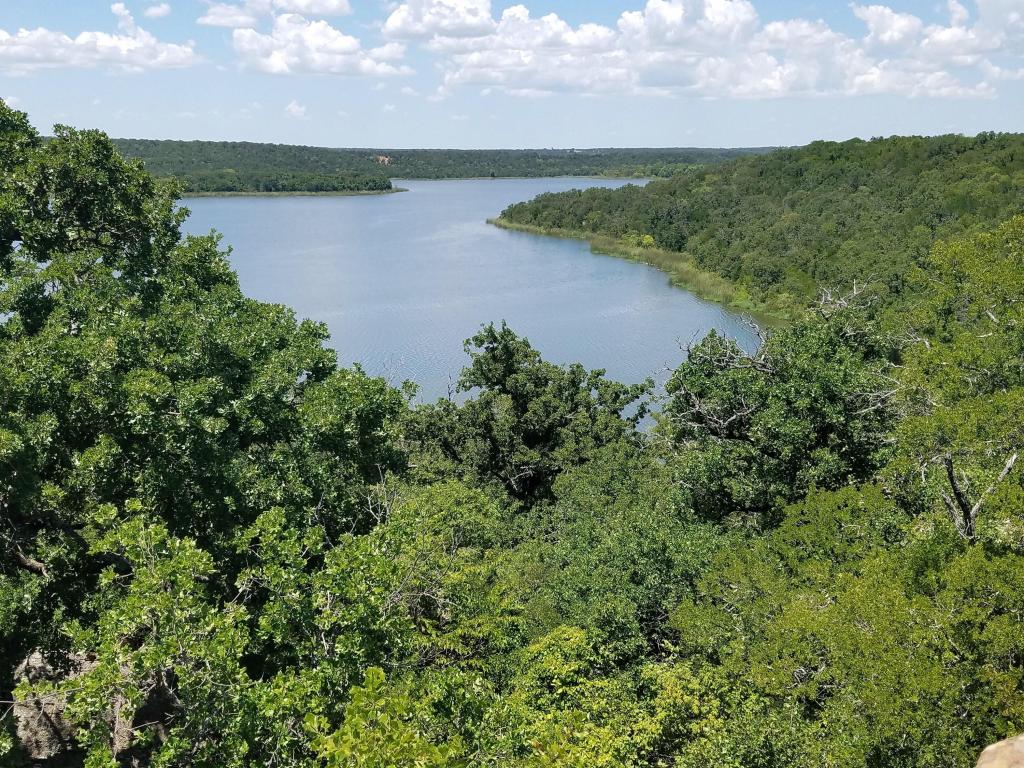 Oklahoma City Route
Frank Buck Zoo - A popular zoo in Gainesville, well known as every day you can feed the flamingos, plus there is a fun train taking you across the park to see all the animals.
Chickasaw Nation - Plenty of interest spots in this area, with a visit to Fort Washita definitely on the agenda. This historical site was a military post but is now open as an informative trail.
Chickasaw Cultural Center - Bridging into Sulphur, this huge modern and interactive museum details Chickasaw history with amazing displays and performances.
Veterans Lake - If you love hiking then make sure to stop off at this lake, for some rambling and wildlife spotting across the lush woodlands and waterways.
Oklahoma City National Memorial and Museum - A beautiful commemorative memorial recognizing the 1995 Murrah bombing. It provides a chance for reflection in beautiful surroundings.
Myriad Botanical Garden - Enjoy a visit to these exceptional tropical gardens in Oklahoma City. Impressive sculptures, waterfalls and beautiful floral displays are dotted throughout.
Old Town Museum - Learn more about Elk City history with various buildings displaying a bygone era. A fun and interesting stop.
Welcome to Texas Sign - Make sure to stop for a picture opportunity at this famous Texas sign.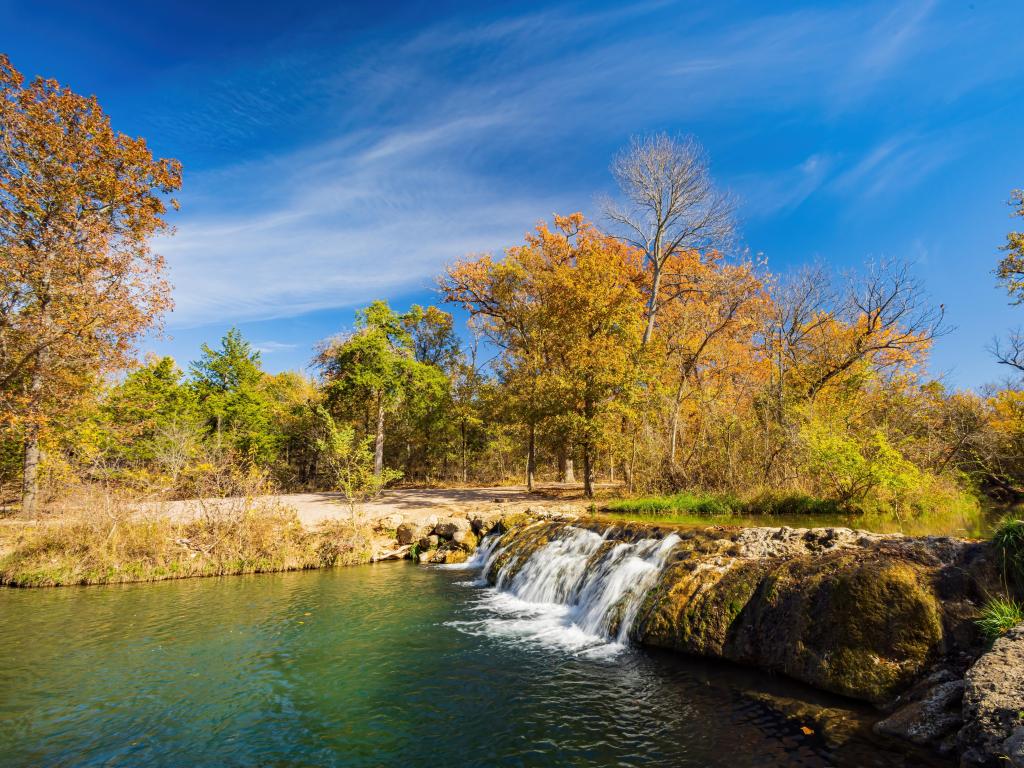 Best time to go on a road trip from Dallas to Amarillo
In Amarillo there is plenty to do all year round, however, as temperatures can vary quite wildly throughout the year it can be preferred to travel when it is the warmer weather from spring to the end of fall.
From March to May, the temperatures are around 65-85 degrees Fahrenheit, rising as the year goes on. Tornadoes can be experienced during late spring, so it is worth considering if you are visiting during that time.
Similar temperatures in fall are also enjoyed, but it is a little windier with more of a chance of rain. Visitor numbers are lower during fall, so if you wrap up then you are likely to get a good deal.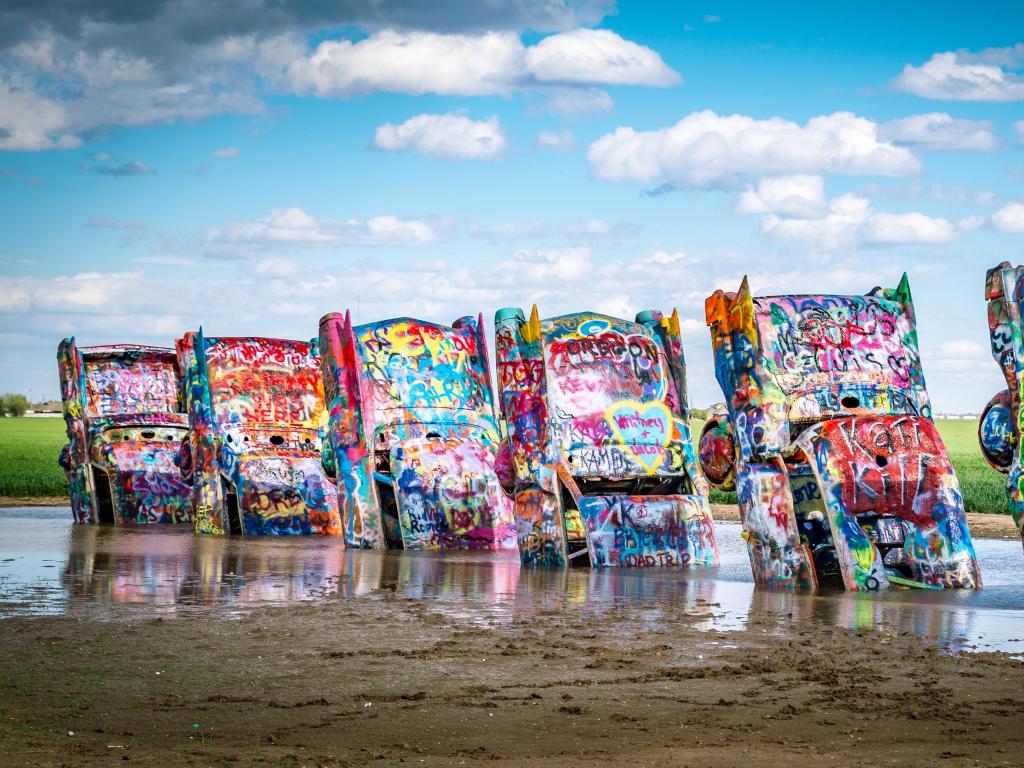 Warm weather around 80-90 degrees Fahrenheit is enjoyed in the summer months, so make sure to bring a sunhat and sunscreen, and shelter from the midday sun.
However, the winters can be particularly cold, and snowy, with the altitude of Amarillo providing constant breeze - not ideal for outdoor exploring and checking out the Route 66 sights. Amarillo's coldest month is January.
However, winter is also a popular time to visit, with much made of the holiday season with Christmas light displays and parades, so if you can brave the cold there is a lot going on.
Festivals do play a big part in the lively culture of Amarillo, with popular annual events often centered around food, music and rodeo.
In June the 10-day Texas Route 66 Festival celebrates everything to do with this famous road, nearly over 100 years old. Enjoy plenty of music and parades.
There are lots of celebrations around rodeos to enjoy, including the Amarillo Coors Cowboy Club Cattle Drive held in June, and the National Day of the Cowboy in July. Both celebrate cowboy talent, with plenty of entertainment and processions to enjoy.
In September one of the most established festivals, the Tri-State Fair and Rodeo can be enjoyed, with plenty of delicious local food and drink to sample.
Towards the end of the year, Amarillo is a popular holiday destination, with the Amarillo Botanical Gardens turning into an incredible winter wonderland, and the Christmas Light parade traveling through Amarillo.