44 Best Things To Do In Dallas
Dallas is a city that needs little introduction - it has grown to become a hugely important business hub, trading center and the cultural pivot of northern Texas.
Whether you live in Dallas or visiting, we wanted to put together a comprehensive list of the best things to do in Dallas during your stay. From museums and key sights to nature, neighborhoods, experiences and sports venues, we've got it all covered.
If seeing the sights of Dallas is not enough, check out our list of 20 amazing road trips from Dallas that can take you all over Texas and beyond.
Without further ado, let's get into the list.
Top tip: The Dallas CityPASS provides a 39% discount to some of the top sights and museums in Dallas. If you are planning to visit at least 3 out of the Sixth Floor Museum, Perot Museum, Dallas Zoo, Reunion Tower or the George W Bush Library and Museum, the CityPASS will save you money.
Museums to visit in Dallas
1. The Sixth Floor Museum
Dallas has a huge amount to offer and see, but it is sadly also famous as the place where John F Kennedy was assassinated as he was driven in his limousine through Dealey Plaza in November 1963.
The Sixth Floor Museum is dedicated to the life and work of J.F. Kennedy right up to his death. The museum is poignantly set up in the very room from which the shots were fired in the former Texas School Book Depository building. A part of the museum has been left as it was on the day of the assassination with stacked boxes indicating the spot.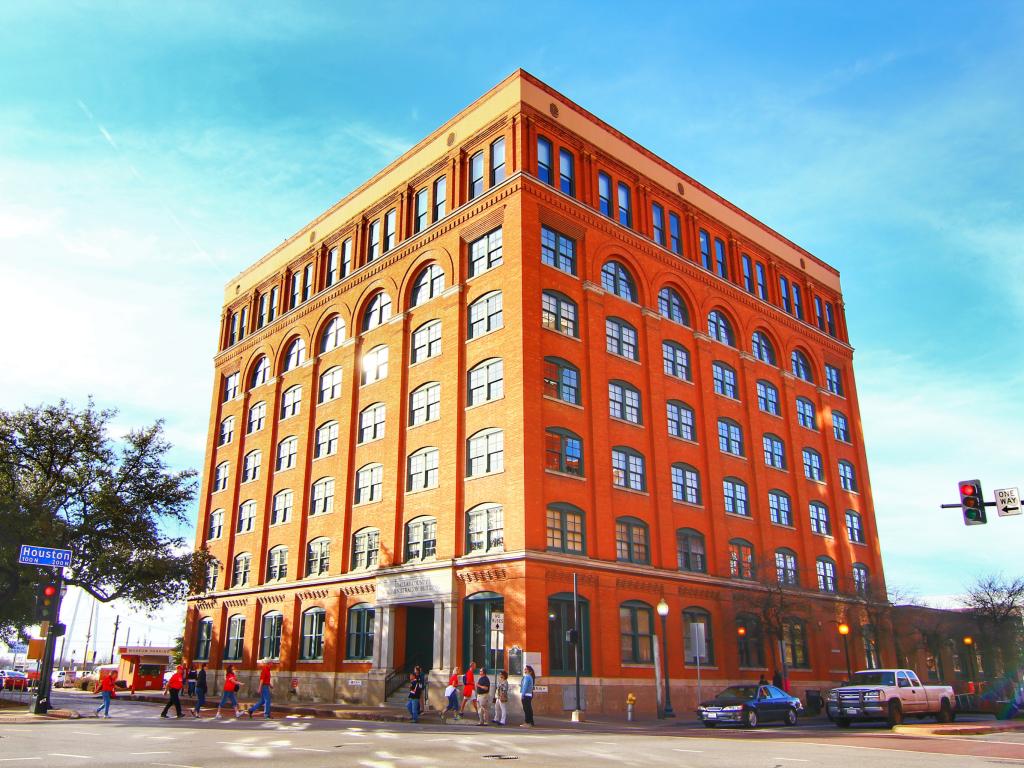 From the window through which the shots were fired you can look down towards the spot on the road where the President was shot - it's marked with a white X. There is a lot to see here and exhibits include a replica of the gun used by Lee Harvey Oswald and tickets to see the President's Dallas speech.
All tickets except free entry for children include an audio guide which helps understand the exhibits and helps with understanding the details as you make your way around the museum.
The museum can get busy, especially during public holidays or in busy tourist seasons - you can guarantee your slot by buying your ticket online in advance and skipping the queue.
Opening hours: Monday - 12pm to 6pm, Tuesday to Sunday - 10am to 6pm
Price: Adults - $18, Seniors (65+) - $16, Youth up to 18 - $14, Children under 6 - free (or $5 with an audio guide)
2. Perot Museum of Nature and Science
The Perot Museum is housed in a giant cube-like building in the purpose built Victory Park neighborhood. The American Airlines Center, home of the Dallas Mavericks and Dallas Stars, is one of the neighbors.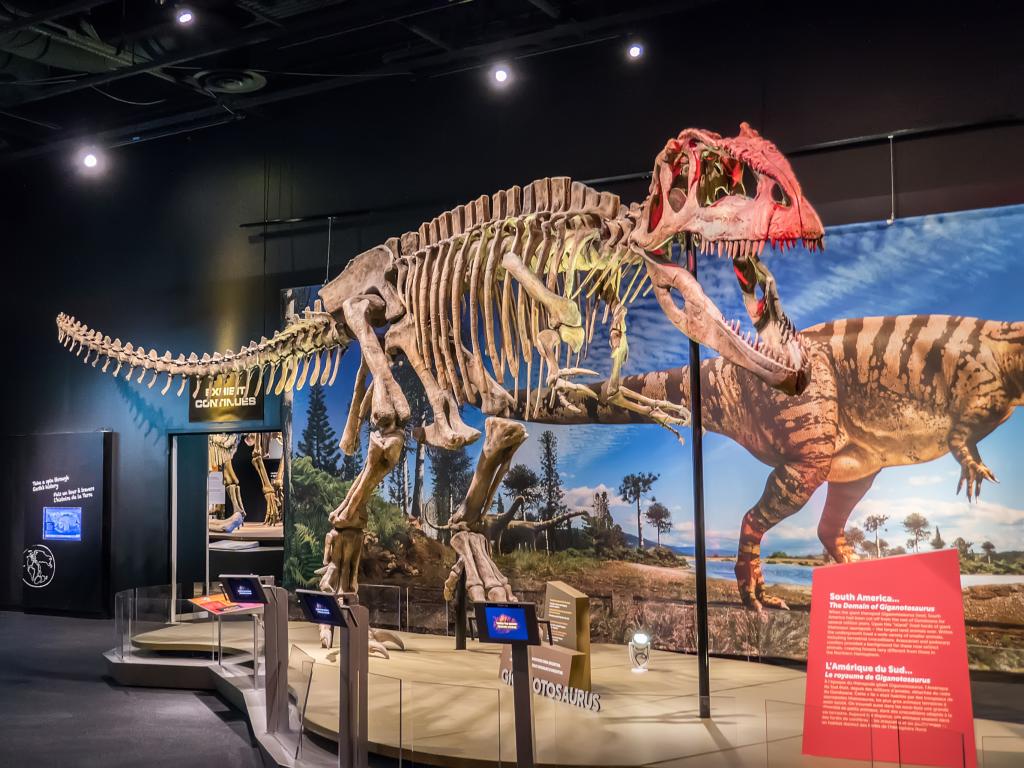 The museum is named after Margot and Ross Perot, a famous local billionaire couple whose children donated $50 from their estate.
The vast exhibition covers everything from reconstructed dinosaur skeletons to a visual representation of the Big Bang to a large display of different Texas ecosystems.
Be prepared to pay extra for some parts of the exhibition and the 3D Movies as only the core exhibits are included in the standard ticket price.
Opening hours: Monday to Saturday - 10am to 5pm, Sunday - 12pm to 5pm
Price: Adult - $20, Seniors (65+) - $18, Children up to 12 - $13, Children under 2 are free; 3D Movies cost $6 and temporary exhibitions cost extra
3. Dallas Museum of Art
The Dallas Museum of Art has been in the Dallas Arts District in 1984 and has a collection of art spanning different ages, styles and continents.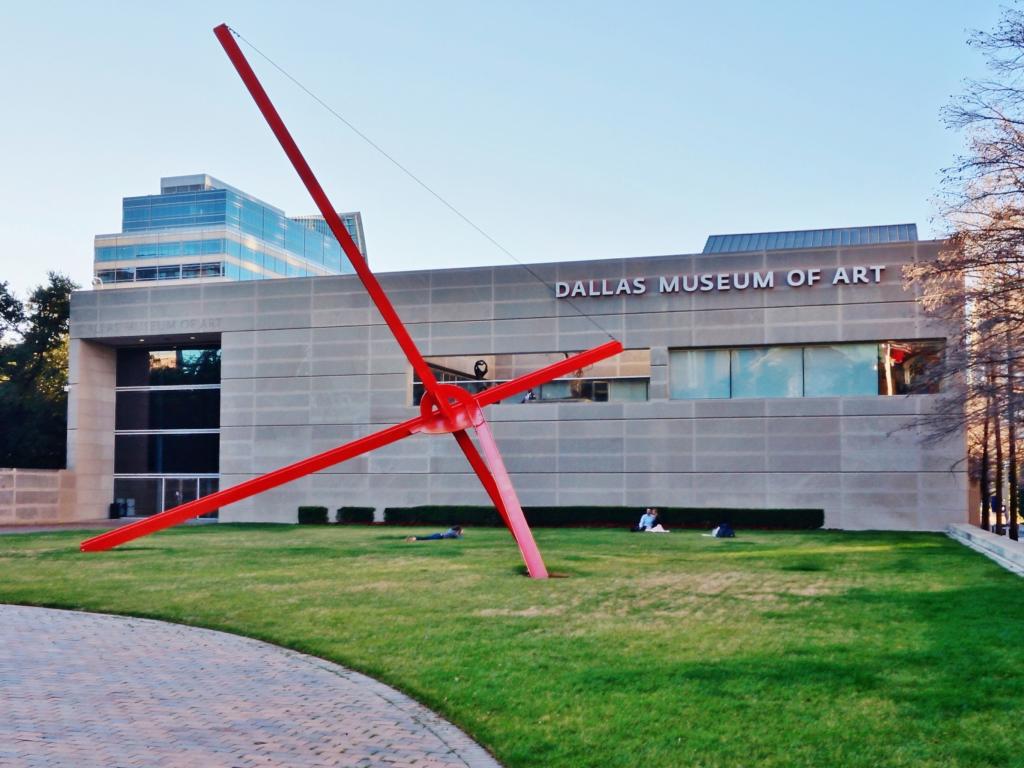 Some of the most interesting exhibits are in the American Art and ancient American Art collections. The ancient pieces include art from across the Americas from Mexico to Peru while the American Art part focuses on the period from the United States colonial times through to mid-20th century.
Don't miss the Wendy and Emery Reeves Collection - a fantastic set of impressionist and post-impressionist art from the likes of Cezanne, Degas, Gauguin, Money, Manet, Pissarro and even Van Gogh all housed in a replica of the Reeves' home in France.
Free admission is rare, so make sure you make the most of it - it will easily take 2 hours or longer to see the different exhibits and you will definitely find something you like with collections from Africa, Asia and Europe as well as ancient Mediterranean artefacts from Egyptian, Greek, Roman and other civilizations.
Opening hours: Tuesday to Sunday 11am to 5pm, Thursdays open until 9pm, closed on Mondays
Price: General Admission is free. Special Exhibitions cost: Adults - $16, Seniors (65+) and Military - $14, Students - $12, Children under 12 - free
4. Frontiers of Flight Museum
If you love flying, this is the perfect museum for you.
The Frontiers of Flight Museum in Dallas tells the history of aviation from models of the very first aircraft by the Wright Brothers through to modern day jets.
Literally every step of the advancement of air travel is detailed here inlcuding fighter jets from the First and Second World Wars, interiors of large dirigibles through to classic and modern commercial aircraft.
The Love Field gallery shows a history of Braniff - a famous American airline that operated from 1928 to 1982.
The Space Flight display includes the Apollo VII spacecraft, real Moon rock and even a Sovien Union Sputnik I model.
The Frontiers of Flight museum might not be the largest, but it certainly packs a lot into the space and is a definite must have on your list of things to do in Dallas.
Opening hours: Monday to Saturday 10am to 5pm, Sunday 1pm to 5pm
Price: Adults - $10, Seniors (65+) - $8, Youth under 18 - $7, Children under 3 - free
5. Old Red Museum
The Old Red Museum is housed in the stunning Dallas County Courthouse building dating back to 1892.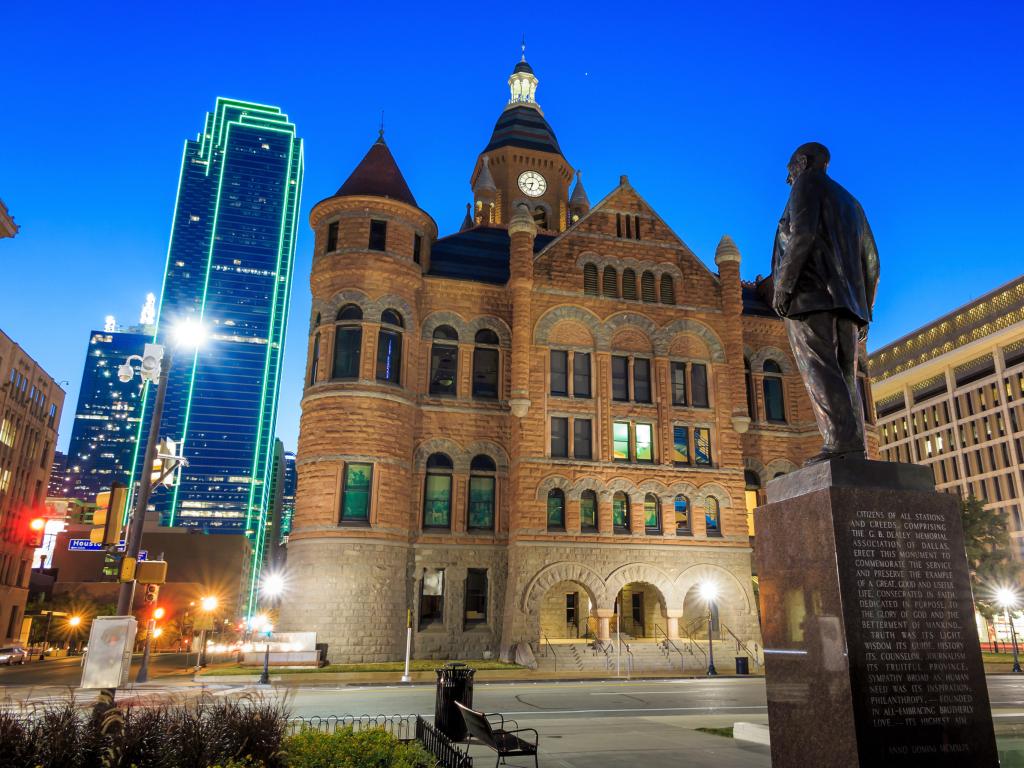 The museum is dedicated to the cultural and social history of Dallas County and was set up in 2007, over 40 years after the court moved out of the historic building to specially built new premises.
The building itself is half the reason you should go. Made of distinctive red sandstone and marble and designed by Max Orlopp Jr. - an architect from Arkansas, you would be forgiven for mistaking it for a grand town hall somewhere in central Europe.
Inside is an interactive display showing the history of Dallas from its founding as a trading center through to its growth and prominence as an international commercial hub.
Opening hours: Daily 9am to 5pm
Price: Adults - $10, Seniors (65+), students and military - $8, Children up to 16 - $7, Children under 3 go free. Sundays before 12pm tickets are discounted to $7
6. The George W. Bush Presidential Library and Museum
The George W. Bush Presidential Library and Museum is part of the George W. Bush Presidential Center which also includes a Policy Institute in his name and his Foundation offices.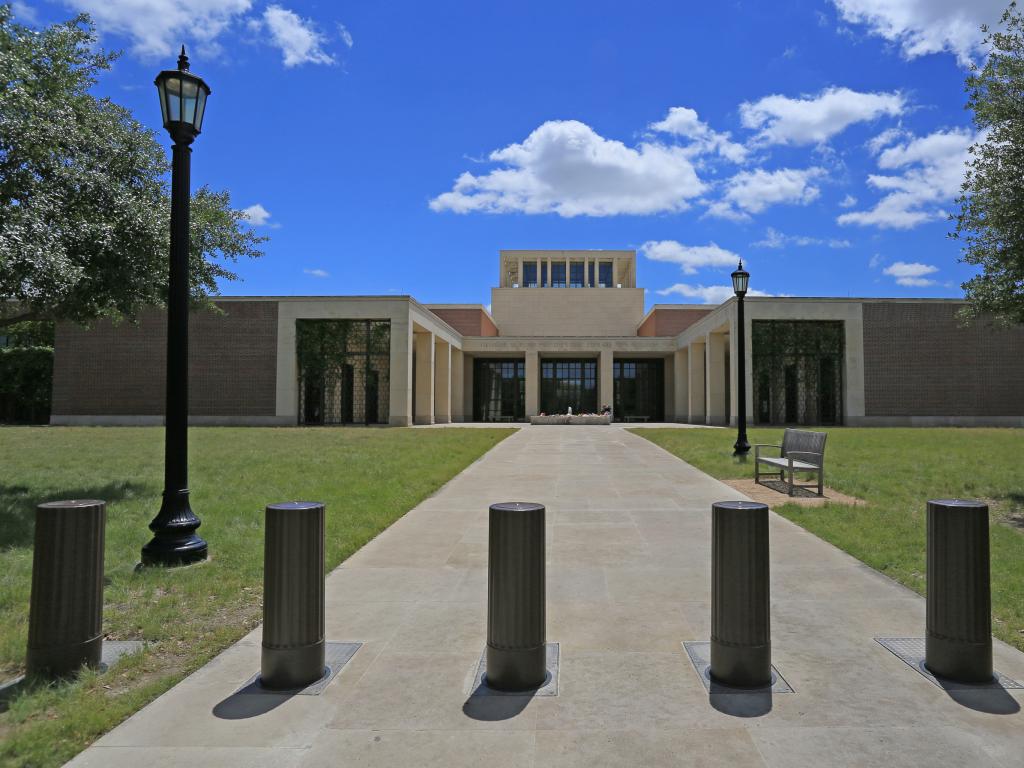 Located on the edge of the Southern Methodist University, the library and museum have a huge archive of documents, materials, information and artefacts from the early 2000s marking the two terms George W. Bush served in the White House.
Alongside a display focusing on the 9/11 attacks and the subsequent wards, you can visit a replica Oval Office where you can get a snap sitting behind the Presidential Desk. There's even a miniature Rose Garden outside to make it feel more like the real thing!
Tickets are on the expensive side, but the Library and Museum are part of the Dallas CityPASS scheme which gives a 39% discount on admission along with other top sights - see our tip in the introduction!
Opening hours: Monday to Saturday - 9am to 5pm, Sunday - 12pm to 5pm
Price: Adult - $21, Senior (62+) and college students - $18, Retired military - $10, Children under 18 - $19, Children up to 12 - $15, Active military and Children under 5 go free
7. Meadows Museum
The Meadows Museum is also located on the Southern Methodist University's site and is part of the Meadows School of the Arts.
It is sometimes referred to as the Prado on the Prairie, after the world famous museum in Madrid, because of its vast collection of Spanish art.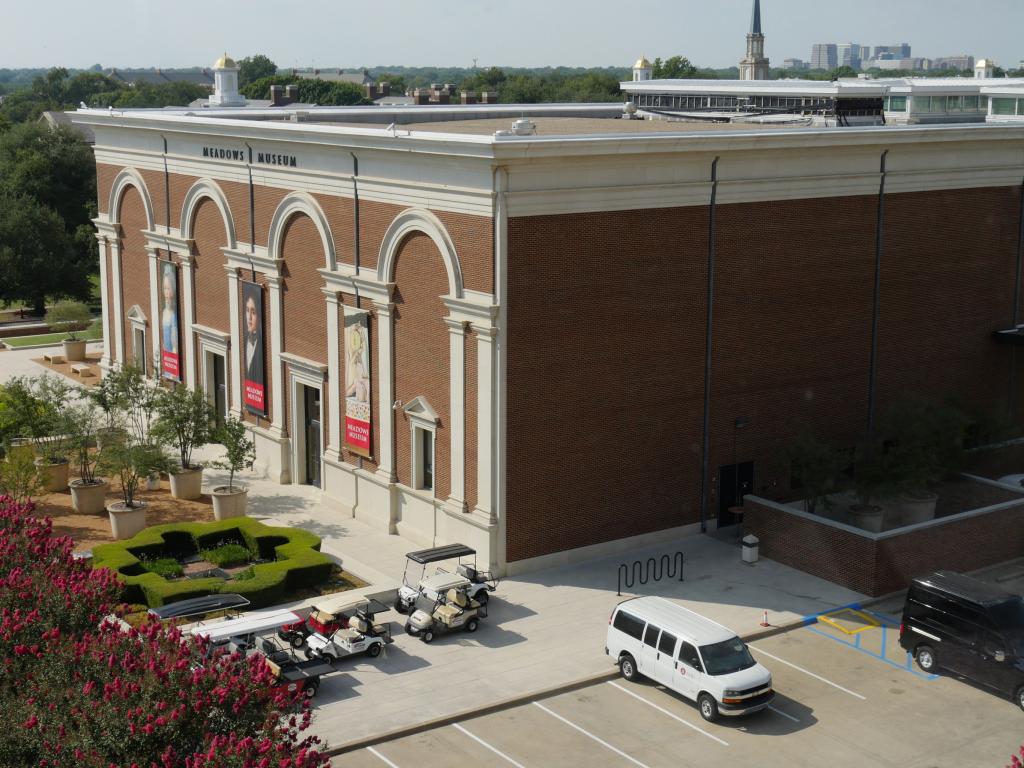 The collection spans time and styles and includes some of Spain's finest artists with works by Picasso, Murillo, Goya, El Greco and Velazquez on display among others.
Two other key collections at the museum are a modern sculpture set and the University Art Collection which focuses on Texas-produced art and works donated by university alumni.
It will probably take you at least a couple of hours to go around the museum, so combine it with a visit to the George W. Bush Presidential Library and Museum at the opposite corner of the campus to make an afternoon out of the trip to the university.
Opening hours: Tuesday to Saturday - 10am to 5pm, Sunday - 1pm to 5pm, open late on Thursdays until 9pm, Closed on Mondays
Price: Adults - $12, Seniors (65+) - $10, Students - $4, Children under 12 - free; Free admission on Thursdays after 5pm
8. Crow Collection of Asian Art
This free to enter gallery showcases exhibits of art and culture from China, Japan, India and other countries from Southeast Asia.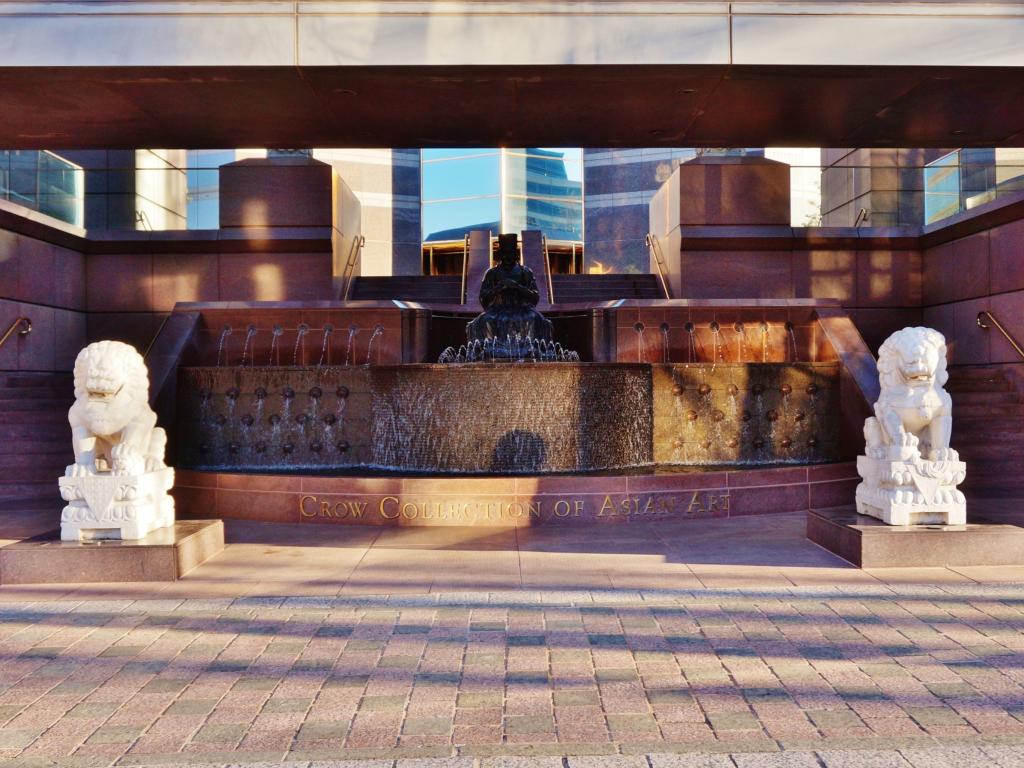 Located in the Dallas Arts District, the museum displays what was a private collection collected over years of travelling through Asia by Trammell and Margaret Crow. The wealthy couple who made their fortune in real estate managed to collect over 4,000 pieces of art from all corners of the region including Cambodia, Myanmar and Nepal.
Only a part of this vast collection could be displayed with Chinese jade items one of the focal points.
Items from Asian cultures such as samurai suits and swords and household objects are also on display and the curators frequently change the layout and parts of the collection.
Opening hours: Tuesday to Sunday 11am to 5pm, closed on Mondays
Price: Free! Donations are appreciated
9. African American Museum
The African American Museum in Dallas is located in Fair Park with ivory-colored stone covering its walls.
The museum shows art from African and African American roots as well as having sections dedicated to African American history and culture.
The art on display is a mix of sculpture and painting with a lot of modern thought-provoking pieces and body shapes.
The cultural collection shows a lot of artefacts from the days of slavery and segregation - there's signs that told people where to sit on the bus and those that prohibited entry to African American people alongside those of Mexican origin and dogs.
The powerful display goes through to the time of Martin Luther King Jr. and the advent of soul music.
Opening hours: Tuesday to Friday - 11am to 5pm, Saturday 10am to 5pm, closed Sunday and Monday
Price: Adults and Seniors - $10, Children up to 12 - $5, Children 3 and under - free, Seniors (65+) have free admission on Thursdays
10. Dallas Holocaust Museum
This is another museum with powerful displays about the struggles of a people, founded by a group of Jewish Holocaust survivors based in Dallas.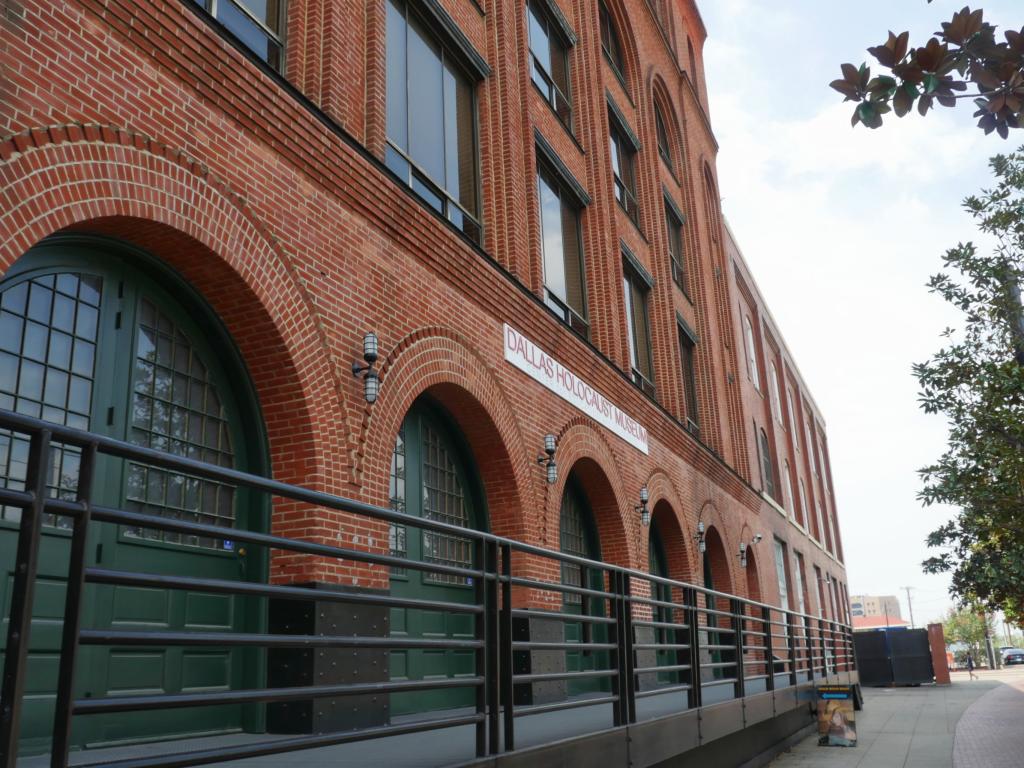 The museum moved to a brand new location in September 2019 and tells the story from the perspective of its founders in three sections - the Holocaust Wing, the Human Rights Wing and the Pivot to America Wing.
The museum has a real boxcar that was used for transporting Jews to Nazi concentration camps and an area dedicated entirely to the memory of the perished relatives of the survivors who founded the museum.
The Human Rights and Pivot to America wings cover a lot more than just Jewish history with the rights of various immigrant groups, women's rights and LGBTQ rights covered.
Opening hours: Monday to Friday 9:30am to 5pm, Saturday and Sunday 10am to 5pm
Price: Adults - $16, Seniors, Military and Disabled - $14, Students - $12
Best sights and places to see in Dallas
11. Reunion Tower
The iconic sight on the Dallas skyline is one of the best things to do in Dallas whether you visit during the day for a 360 degree view of the city or grab dinner in the evening.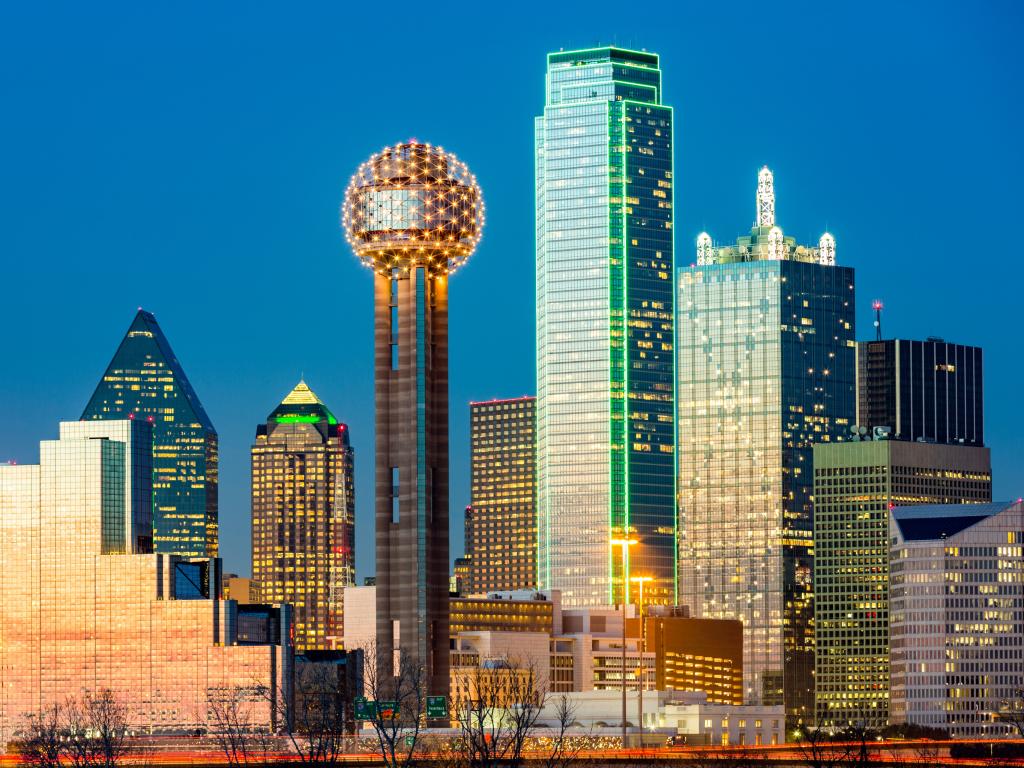 The tower offers views if the whole city around it stretching as far as Arlington and a close up of Downtown buildings and central neighborhoods.
The main way to visit the tower is by going up to the GeO-Deck - an observation area with interactive screens and an outdoor deck where you can walk the entire way around the tower.
The other option is to take the lift up to the 50th floor where the Five Sixty restaurant is located (named after the height of the tower in feet). The restaurant rotates slowly which means your view will continuously change as you enjoy your dinner. Note that you have to dress smart to get in!
Opening hours: Open daily 10am to 9:30pm
Price: Adults - $17, Seniors (65+) - $14, Youth up to 12 - $8, Children under 3 go free; $5 extra (except children under 3) to come back for a second visit at night
12. Dallas Cattle Drive Sculptures in Pioneer Plaza
Pioneer Plaza in Downtown Dallas is a large park known for its cattle drive sculpture group and the Confederate War Memorial in the Pioneer Park Cemetery.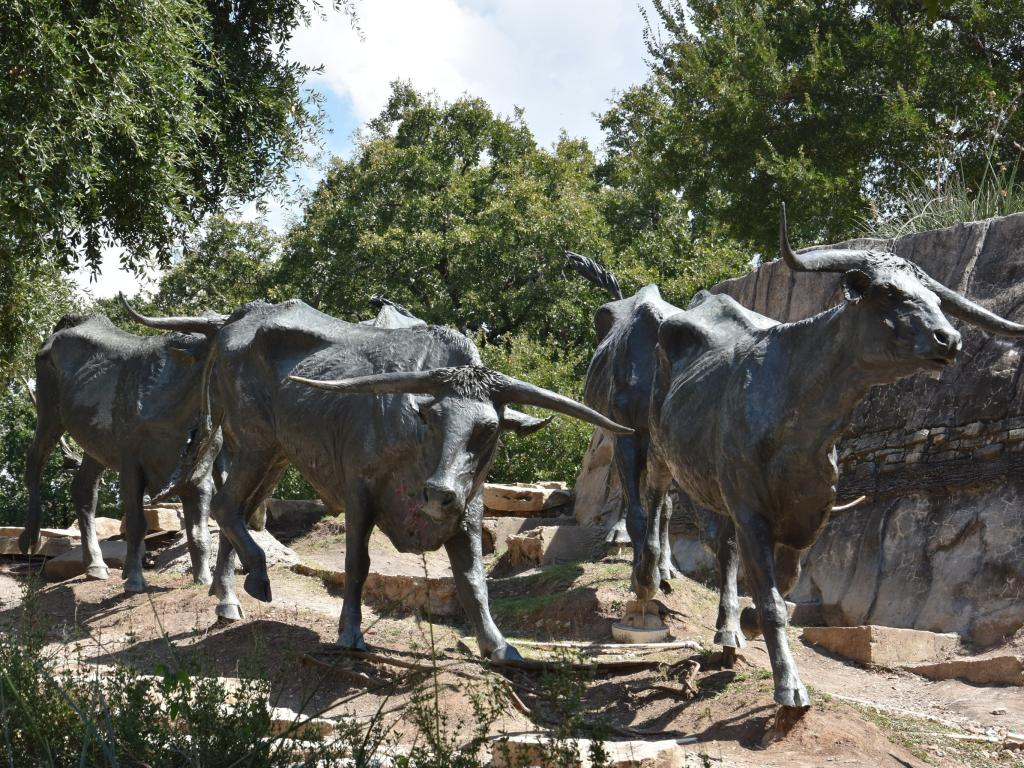 The sculptures represent cattle being driven along the Shawnee Trail that ran through the length of Texas passing through Austin, Waco and Dallas. The 49 steers are shown making their way through a mixed terrain guided by 3 riders.
The bronze statues are set in a beautifully landscaped area with a cliff overlooking a stream and waterfall. Being so centrally located, you can't come to Dallas and not make a stop here.
The Confederate War Memorial dates back to 1896 and is dedicated to Texas generals that took part in the American Civil War. It is a point of contentionin the city with the recent drive across the United States to remove Confederate monuments.
Opening hours: Access 24/7
Price: Free
13. View of the Dallas skyline from the Margaret Hunt Hill Bridge
The Margaret Hunt Hill Bridge over the Trinity River offers arguably the best views of the city, perfect for an evening stroll or that snap of Downtown Dallas.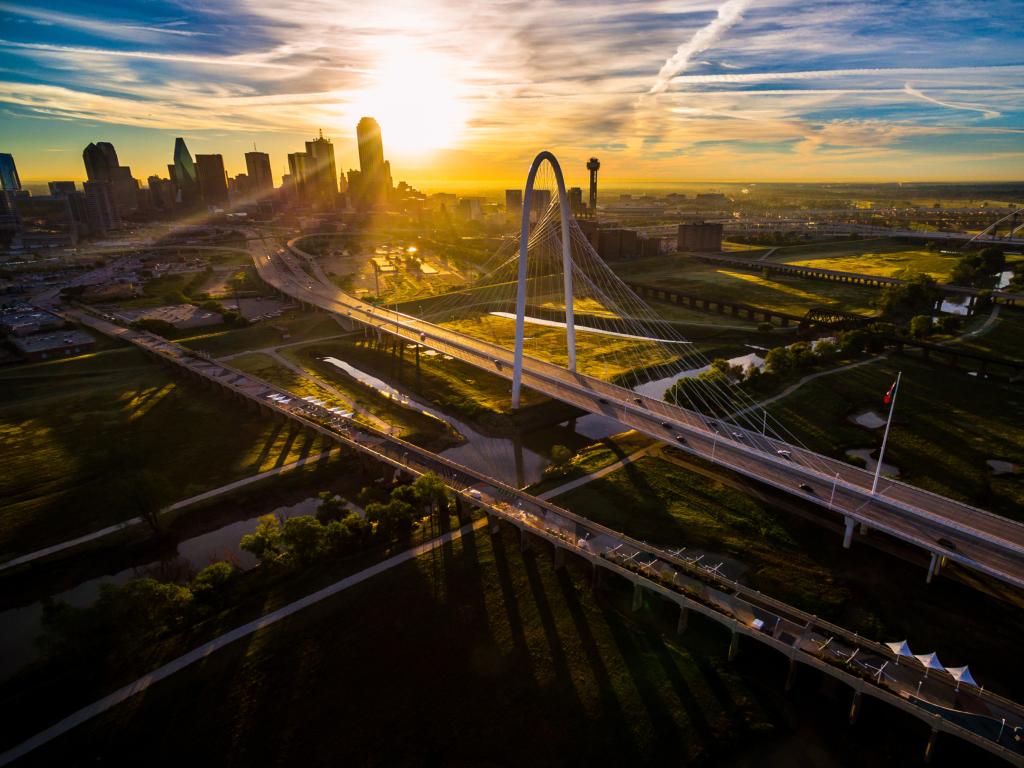 Opened in 2012, the bridge is open to pedestrians as well as the Spur 366 traffic. The huge arch that supports the bridge with suspension cables can be seen from miles away and has become one of the most well known landmarks in Dallas.
To the west of the bridge, there is a good selection of restaurants in the Trinity Groves area (see towards the bottom of the list) and the east side takes you straight into Downtown Dallas.
For the most spectacular views, time your visit to coincide with sunset (or sunrise if you are an early bird) to capture some stunning photos of the city skyline.
When to go: Evening for a sunset panorama or during the day - open all day
Price: Access to the bridge is free
14. Dallas Heritage Village at Old City Park
The Dallas Heritage Village offers you an opportunity to step back in time and see what life was in Texas in the 19th century.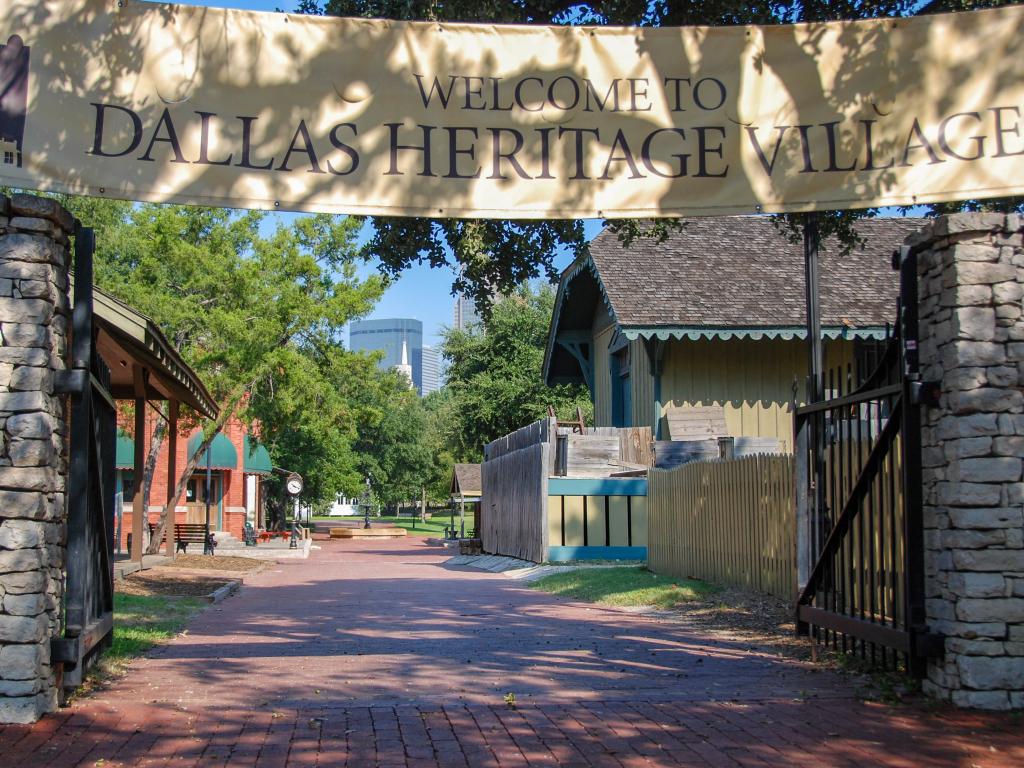 There is a range of buildings, gardens, streets and things to do for adults and children to get a window into the way north Texans lived in the Victorian era.
The buildings themselves are historic and range from the large Millermore Mansion built in 1857 through to a classic bank and a drug store. The experience is brought to life where possible with real donkeys in the barn and metalworkers working at the blacksmith.
You can park right by the Heritage Village for free which is super convenient and with tickets being good value, it's a great way to spend a morning or an afternoon.
Opening hours: Tuesday to Saturday - 10am to 4pm, Sunday - 12pm to 4pm
Price: Adults - $10, Seniors (65+) - $8, Children up to 12 - $6, Children up to 3 - free
15. Nasher Sculpture Center
Located right next to the Dallas Museum of Art in the Arts District is the Nasher Sculpture Center which has a collection of modern sculpture that is shown both inside the modern museum buildings and in the beautiful gardens outside.
This unique mix of having displays both inside and outside is what gives the museum its unique feel and why you should go.
The Nasher Center changes its displays from time to time and covers everything from metal to art made out of cushions - it's all there.
Whether you're a huge fan of art or just enjoy new experiences, it's definitely worth a visit while you're in Dallas. Visit it alongside the Museum of Art next door for a long arts-themed afternoon!
Opening hours: Tuesday to Sunday 11am to 5pm, closed on Mondays
Price: Adults - $10, Seniors (65+) - $7, Students and academic staff - $5, Children under 12 and military - free
16. Wild Bill's Western Store
This one is our joker card in the list of things to do in Dallas. It's not an amazing art museum, a perfectly landscaped park and it's not a world class sports team you can watch - it's a shop that sells cowboy stuff with a giant neon boot outside.
And that is exactly why you need to go. If you're spending a few days in Dallas, go early to equip yourself with compulsory items such as a cowboy hat, cowboy boots and a buckle.
If you haven't brought your own, you can get sorted out with the right kind of jeans and shirt too.
Best thing is that it really is not a tourist trap. The building that houses the shop dates back to the 18th century and has kept the layout including wooden beams and tin ceilings as well as its very own bar.
The staff know what they are talking about with rodeo riders and cattle ranchers giving you advice. Celebrities frequently shop here and the owner, Wild Bill himself, is the unofficial Dallas ambassador.
Opening hours: Monday to Tuesday - 10am to 7pm, Wednesday to Saturday - 10am to 9pm, Sunday 12pm to 6pm
Price: Depends on what you're buying!
Best experiences in Dallas
17. American Airlines Center - home of the Stars and Mavericks
The Dallas Stars and Dallas Mavericks both play at the American Airlines Center - an amazing multi-purpose arena in the Victory Park neighborhood of Dallas.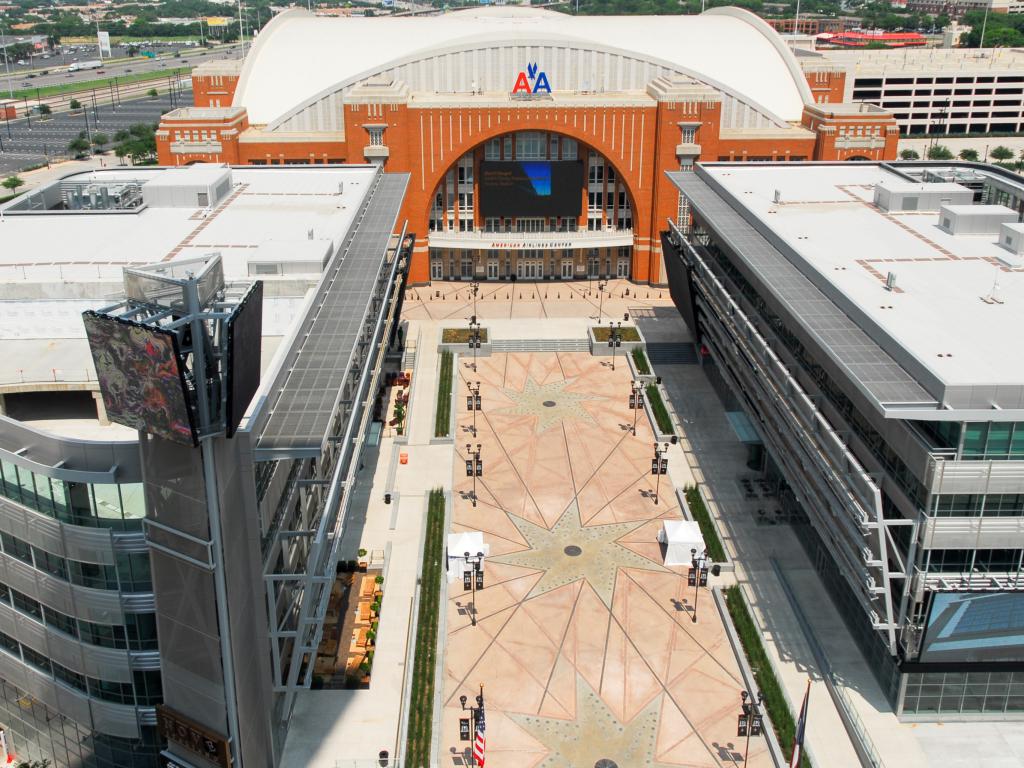 The Stars and the Mavericks have each got one major win in their history with one Stanley Cup and one NBA championship respectively.
The Mavericks boast over 750 sold out games with the sold out streak running since 2001 - tickets can be hard to get and some games are sold out months in advance so check ahead of your trip!
The arena holds around 19,000 spectators for ice hockey games and 21,000 for basketball and has a great atmosphere with giant overhanging screens and modern facilities.
When to go: Both, the NHL and NBA seasons run from October to April with games alternating between the two
Price: Both range from about $30 to $100 depending on which ticket you get with premiums for being right by the court/ice
18. See the Dallas Cowboys at the AT&T Stadium
If you're going to go to one sports stadium during your stay in Dallas, you really should go for the Cowboys at the AT&T.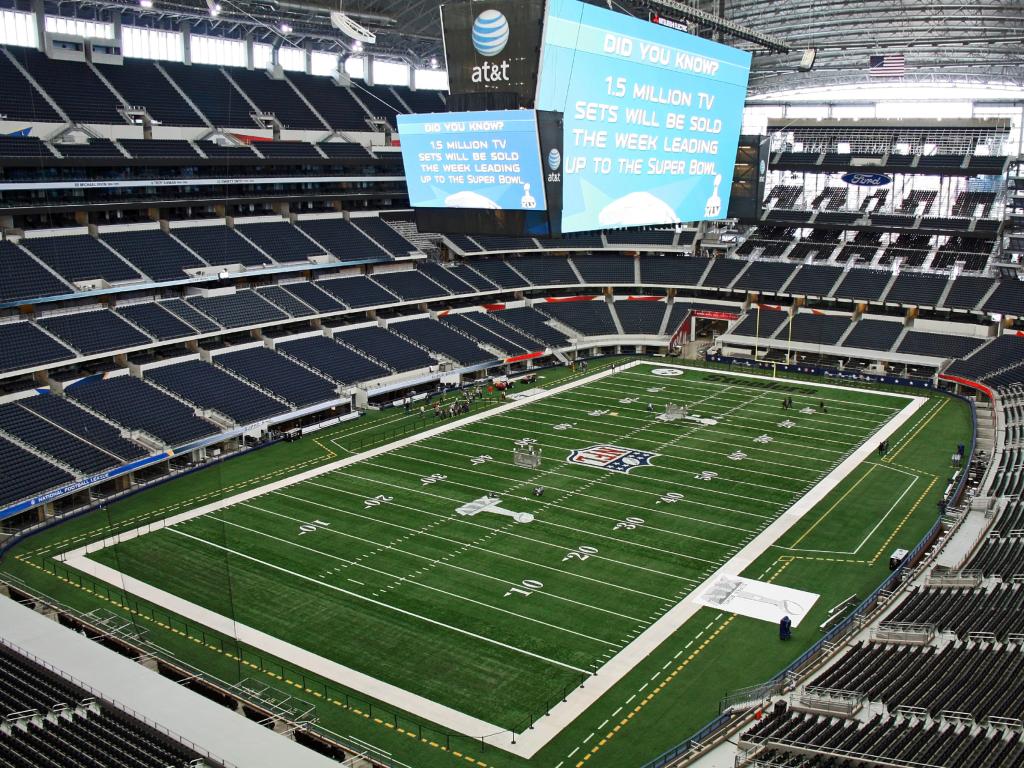 Dallas is a football-crazy city with one of NFL's most successful teams of all time playing in Arlington, to the west of Downtown Dallas.
The Dallas Cowboys are the most valuable sports team in the world according to Forbes and their popularity can be seen throughout the city. The Cowboys have sold out every single game they have played in, including away games since 2002 - that's over 260 games and counting.
Playing at the huge 100,000 seater AT&T Stadium, that achievement becomes a real feat so expect to pay above the odds through ticket resellers to get your hands on a seat.
When to go: The NFL season runs from September through to the Super Bowl at the beginning of February
Price: Dallas Cowboy tickets typically start at $100 for the cheapest seats to over $1,000 in the best sectors. Expect to pay over $500 each for decent tickets in the Club sectors
19. Catch a show at the Dallas Music Hall
The Music Hall at Fair Park has been the best place in Dallas for various musical events since it was opened in 1925.
The building was used as the Dallas Opera home until 2009 when it changed to primarily show musicals.
Top Broadway musicals frequently stage shows for 2 to 4 week runs with shows such as Miss Saigon, The Book of Mormon and Aladdin all recently playing.
Located in Fair Park, you can take a nice walk to get to the venue and visit other sites in the area from the African American Museum across the parking lot (see above) to the State Fair.
When to go: Check the schedule for upcoming musicals - shows are on throughout the year but summer usually has more on.
Price: Tickets range from $20 to over $130 but be prepared to pay over $100 for good seats.
20. Get on the McKinney Avenue Trolley
The McKinney Avenue Trolley, or the M-line is the coolest form of transport in Dallas - so cool that it's become an attraction in its own right.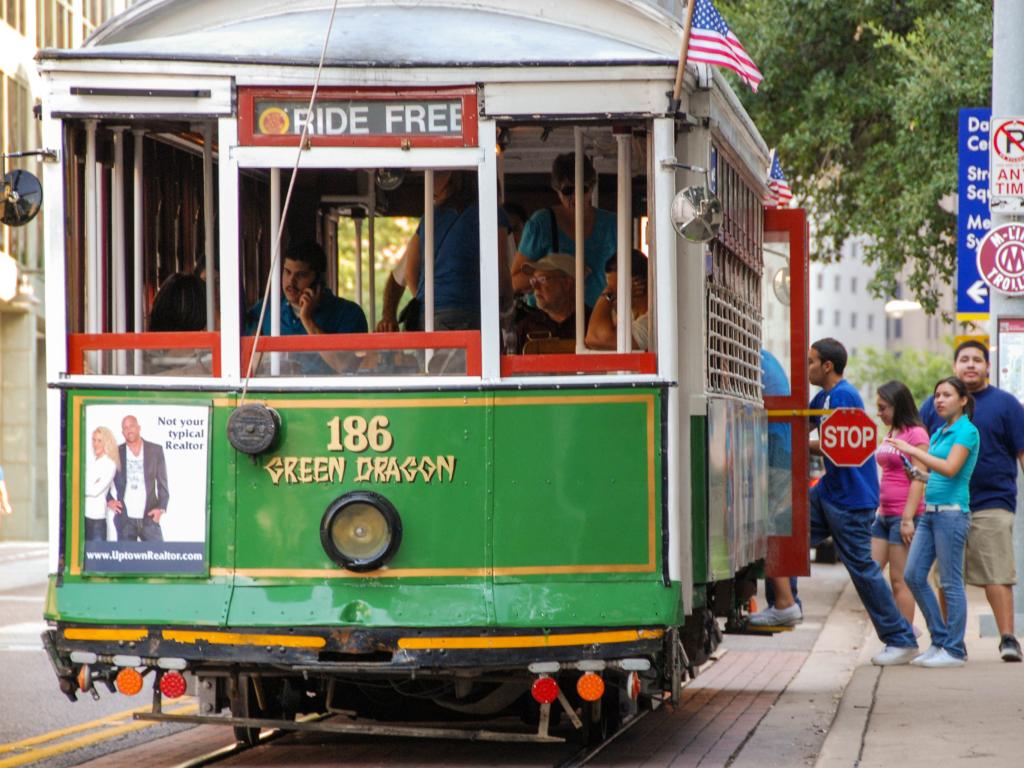 The line runs from the shops and cafes of Cityplace in Uptown Dallas to St Paul near the Arts District in Downtown Dallas.
Don't confuse the McKinney Avenue Trolley with the Dallas Streetcar which is a modern line connecting the Arts District with Union Station in the Reunion District.
The M-line is known for its classic streetcars - there is a number of very different types including the 186 Green Dragon dating back to 1913 and the 122 Rosie that was brought back from Portugal in the 80s after initially being built in Philadelphia in 1909.
Other cars have been brought in from Toronto, Belgium and cities all over the United States.
With a lot of the key sights being along the route of the trolley and it being a free service, you really have to use it as you make your way around Dallas.
Working hours: Streetcars generally run from around 7am to 10pm with late services until midnight on Fridays and Saturdays and starting at 10am on Sundays
Price: Free (no, really!)
21. The Dallas Majestic Theatre
Dallas used to have a number of theatres along the Theatre Row section of Elm Street and the Majestic Theatre is the only one that is still standing and hosting shows.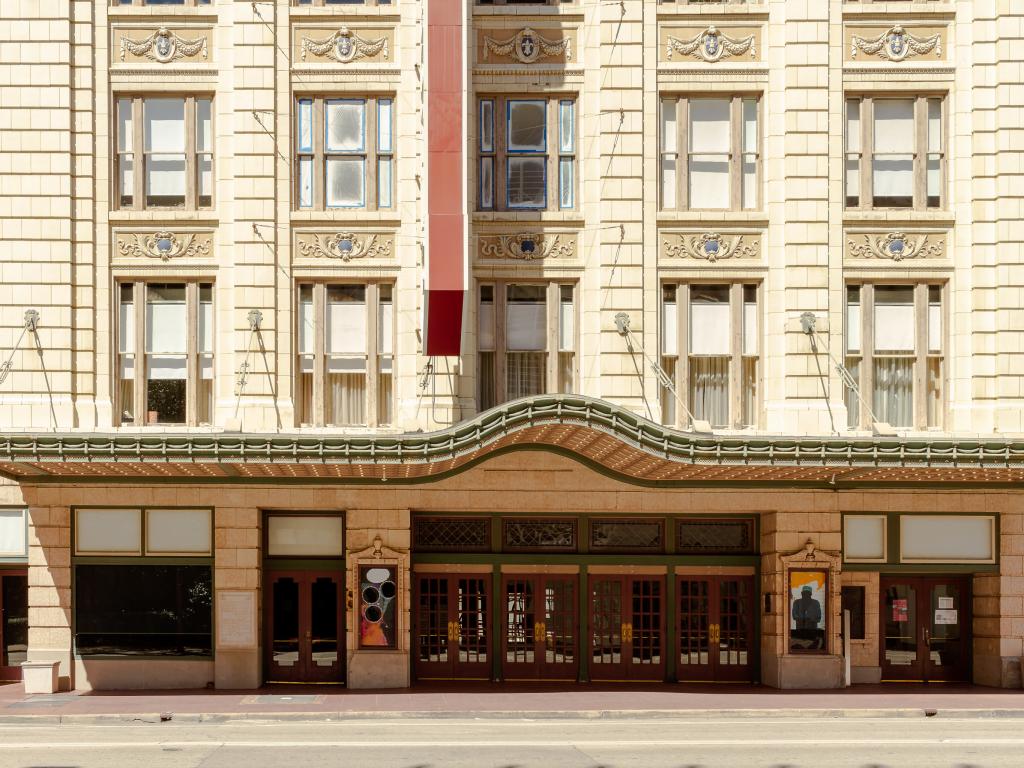 The classic theatre first opened its doors in 1921 and has been going strong ever since. Today, you can catch anything from jazz and Latin music performances to stand-up comedy, magic shows, rock concerts and even fashion shows.
Prices are pretty good with $50 to $60 usually securing good seats which is particularly good when you compare it with the sports alternatives in Dallas.
Inside, the theatre has a classic design and is narrower and longer than a typical theatre. In the 1920s and 1930s it was primarily used to screen movies because all seats have a great central view of the stage.
When to go: Check what's on while you're in town
Price: Tickets for different performances and concerts vary
22. Adventure Landing Dallas
Adventure Landing is a family oriented theme park that is perfect for a day out with the kids or if you want to relax and get away from the hustle and bustle of the city.
The park is to the north of Downtown Dallas and has a more relaxed vibe than the full scale Zero Gravity Thrill Amusement Park or the Six Flags Over Texas (see both below).
You won't see giant roller coasters here - the attractions include go-karts, mini golf and bumper boats.
There is an arcade with over 100 different games to play and laser tag which can offer several hours of entertainment the family.
If you have young kids who want to have some fun, this is a great way to go and do things they will enjoy.
Opening hours: Monday to Thursday - 9am to 11pm, Friday to Saturday, 9am to midnight, Sunday - 10am to 11pm
Price: 3 Attraction Quest Pass - $17.99, 5 Attraction Pass - $27.99, Child's Quest Pass (3 attractions) - $12.99
23. Zero Gravity Thrill Amusement Park in Dallas
The Zero Gravity Thrill Amusement Park is not your standard theme park. This park only has 5 rides but these are some of the most extreme and insane thrill rides you will have seen anywhere in the world.
True - the ride prices may seem high, but when you see the size of these rides and try them out, you will feel that it's actually good value.
The rides are:
Bunjee Jump from a seven story platform
Skycoaster which takes 3 people 110 feet into the air at 60 miles per hour
Nothin' but Net - a freefall into a net from a 16-story height
Skyscraper - a huge windmill that lifts you up above Dallas in seconds
Texas Blastoff - a slingshot that accelerates to 70 miles per hour in 1.2 seconds on the way up followed by freefall back to the ground
Check for height and weight restrictions for the rides as these are strictly enforced.
Opening hours: Monday to Thursday - 2pm to 10pm, Friday 2pm to midnight, Saturday - 12pm to midnight, Sunday - 12pm to 10pm
Price: First ride - $34.99, each additional ride - $14.99, Thrillseeker package of 5 rides - $79.99, extras available
24. Dallas Panic Room
If you're not familiar with the concept of a Panic Room, the way it works is simple. You and your family or friends will be locked in a room and have 60 minutes to escape.
The way to escape is not obvious - you have to locate clues, solve puzzles and figure out how different items in the room may help you find a way out.
There are three themed rooms for you to try out. Cabin Fever will get you trying to get out of a ski resort wooden cabin and the Abandoned School is a creepy classroom set where you have to find and steal a blueprint.
The most challenging of the lot is called Phase III: Human Trials - you are locked in a crazy doctor's dungeon and need to find a cure for a drug you have been injected and escape. Only a third of participants actually figure this one out!
Remember that as the rooms can have 8 or 10 people, you have to book your tickets in advance to make sure you can get in - there are set starting times and you may have to take part with other people on the day.
Opening hours: Starting times are: Monday to Thursday - 10am to 8pm, Friday and Saturday - 10am to 10pm, Sunday 2pm to 10pm
Price: $25 per person
25. Go to a baseball game at the Globe Life Park
Texas Rangers play in the MLB at the Globe Life Park in Arlington and offer a good value afternoon out for baseball fans or visitors who want to dive into the local culture.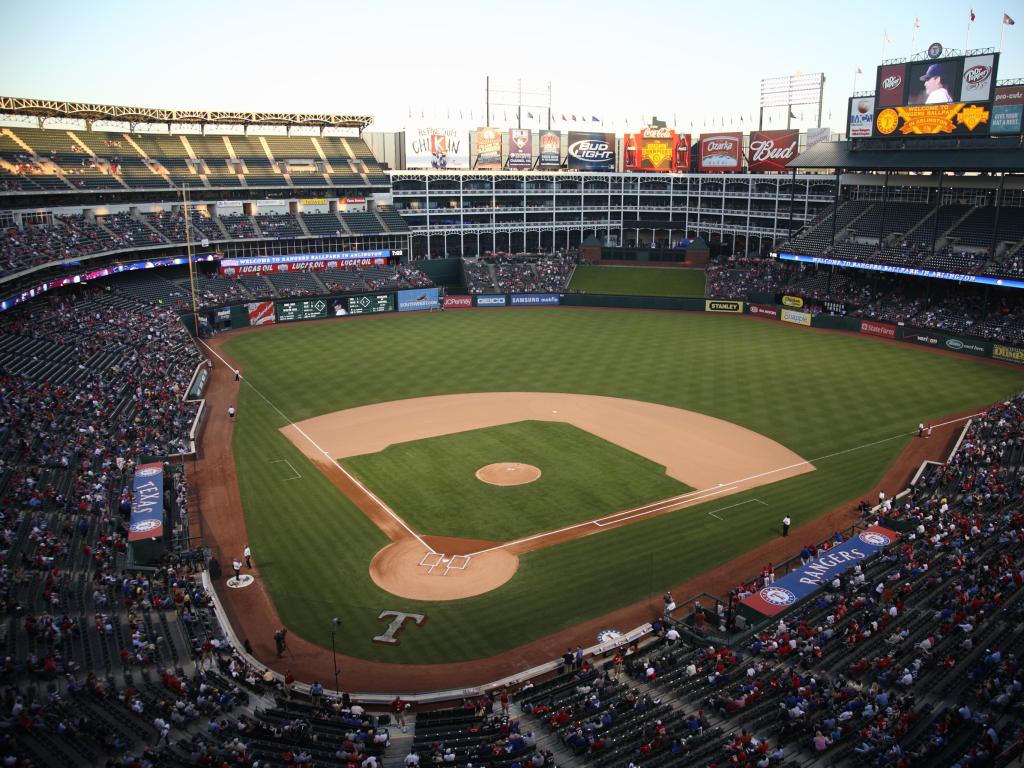 The team has been based in Arlington since 1971 after the franchise moved from Washington D.C. They are one of only 7 teams to have never won the World Series, but they did make two appearances in 2010 and 2011.
In March 2020, the Rangers are planning to move to a brand new stadium - the Globe Life Field which is also located in Arlington. The Globe Life and Accident Insurance Company has bought naming rights through 2048, so the new baseball park's name sounds resoundingly similar to their current location.
The new stadium will actually have a lower capacity of 40,000, but come with better facilities, air conditioning and a retractable roof which should boost attendances on hot or wet days.
When to go: Baseball season runs from late march to early October. Games are on all the time so check what's on when you go
Price: Tickets usually start from $15 with the best sectors costing $70 to $100
26. Six Flags Over Texas theme park
The Six Flags Over Texas theme park in Arlington is the first of the famous Six Flags chain opening in August 1961.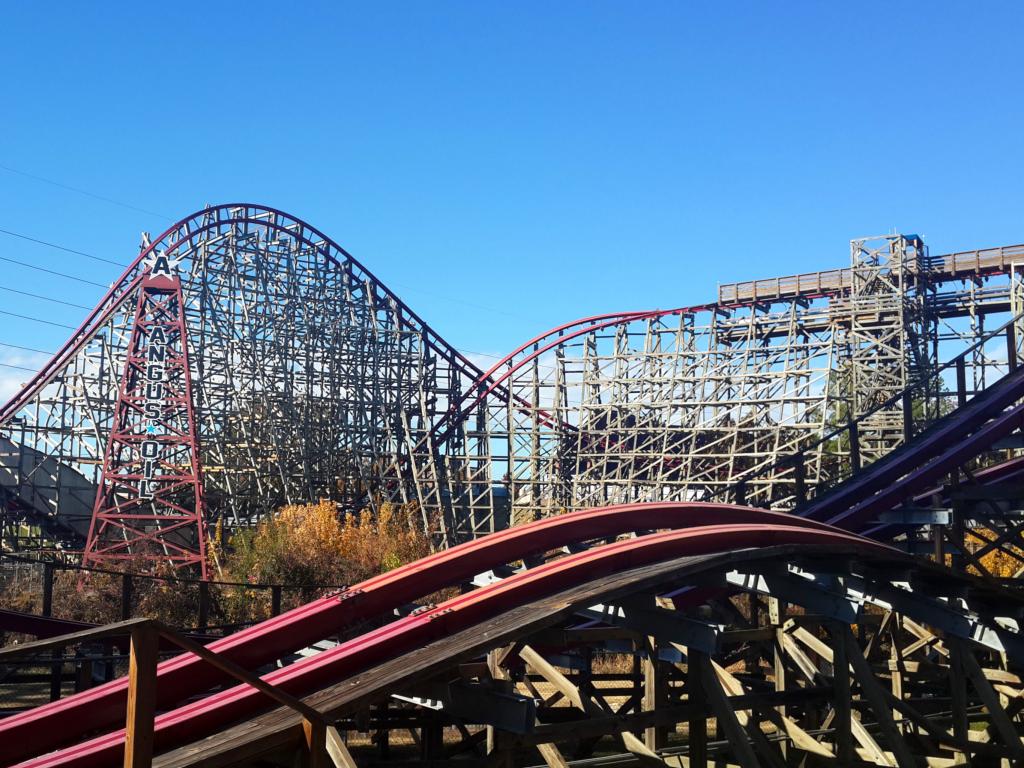 It's famous as the theme park that set the standard for the rest of the world being the first one to charge a single entrance fee to the park, featuring the first mine train roller coaster, the first log flume and the first freefall ride in the world.
Today it is a hugely popular place to spend the day with 45 rides including 13 roller coasters and a lot of activities around the large park area.
Don't miss the Texas Skyscreamer which is the tallest swing ride in the world towering 400 feet high and offering amazing views of the park and surrounding areas from the top.
Make sure you buy your tickets online in advance - admission on the day costs $82.99 which can be $25 more per person.
Opening hours: Opening times vary through the year - summer through to mid-August the park is open every day closing between 6pm and 10pm depending on the day. Weekends only with occasional Fridays and extra opening days around festive periods in the fall, winter and spring
Price: Online prices range from $57.99 to $67.99 if bought in advance, children up to 2 are free; parking is $27.78, memberships from $6.99 per month
27. Dallas World Aquarium
The Dallas World Aquarium is a lot more than just a place to see colorful fish - it provides a more rounded view of the various ecosystems including some of the animals that live on the surface or near bodies of water in the displays.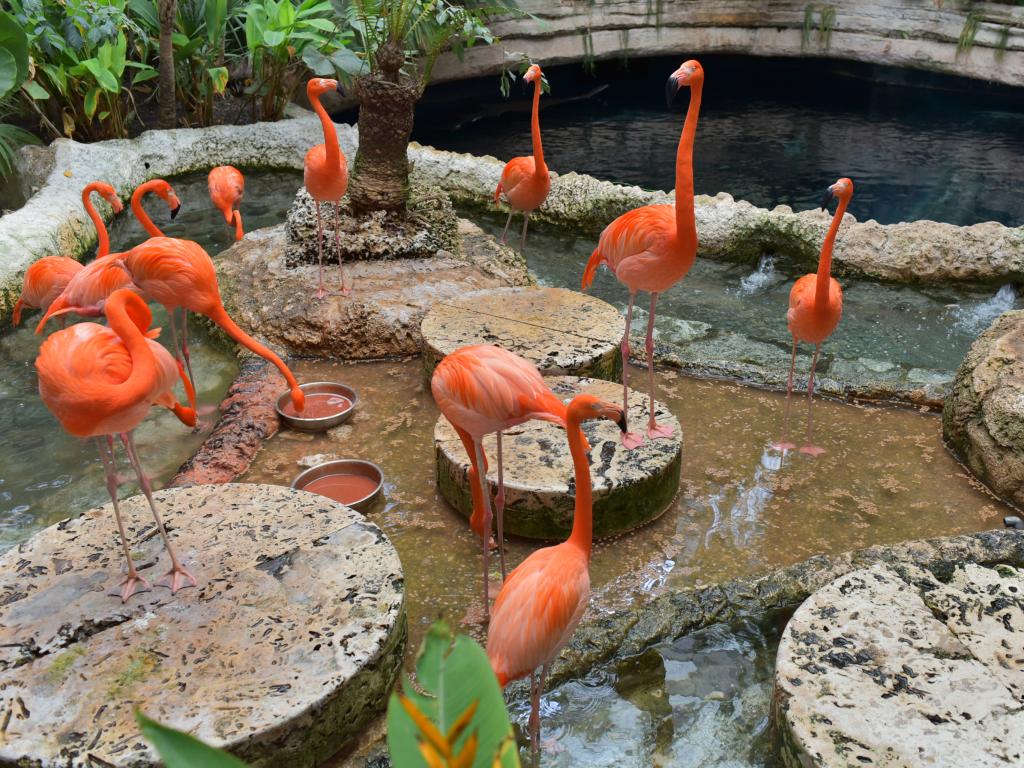 Built inside a large 1920s warehouse, the aquarium has a unique multi-level layout. You can see all the typical aquarium tanks and deep sea creatures including different shark species, turtles and penguins.
But what's better is the way these are integrated into a display which also has land-based animals that have an intimate relationship with water including loads of bird species, otters and a tree kangaroo among others.
This aquarium might not have the largest number of different kinds of fish, but it is a great place to come for a couple of hours. The prices can be a little expensive with a family trip costing best part of $100, but we think it's worth it!
Opening hours: Daily from 9am to 5pm
Price: Adults - $20.95, Military - $18.95, Seniors - $16.95, Children - $14.95, Children under 2 go free
28. Watch FC Dallas in the MLS at the Toyota Stadium
Soccer might not be the biggest sport in Dallas, or the United States and FC Dallas are a mid-table team in the MLS, but if you want to try something a little different, head to the Toyota Stadium in Frisco.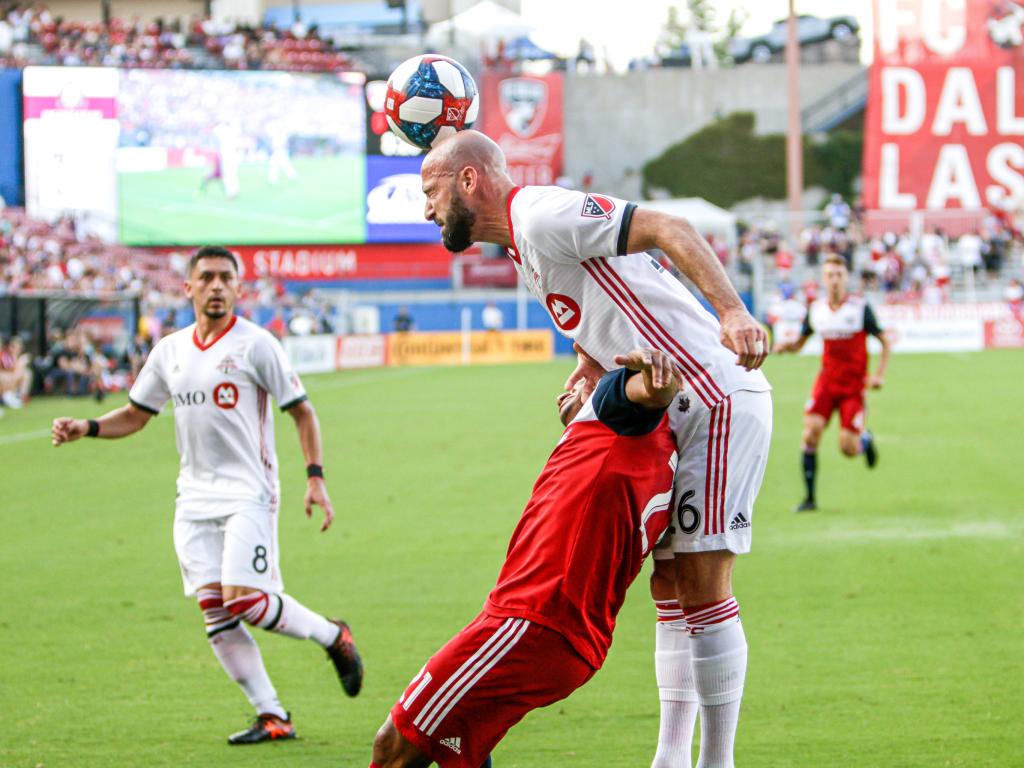 The stadium holds 16,000 fans and a lot of the games are full or sold out so get your tickets online to get good seats.
Unlike some other MLS teams, FC Dallas has not had a history of recruiting world famous players at the end of their careers and a lot of the team is from the US or South American countries with a few players recruited from around the world. The standard might not be high with the team ranked somewhere in the 300s in the world, but it's still a great day out at a reasonable price.
Avoid the Beer Garden section behind one of the goals unless you're a die hard fan - the hardcore fans that gather here were originally called FCDrunk which accurately sums up what is going to be all around you.
When to go: Unlike most soccer leagues around the world, the MLS season runs from March to October
Price: Tickets cost between $25 and $55 with pitch-side seats going for $75
29. The Medieval Times Dinner & Tournament
The Medieval Times Dinner & Tournament experience takes place at the Dallas Castle - a show arena in the Design District.
If you've not heard of these, you get to enjoy a meal while watching a medieval-style performance with knights having staged fights, horses and even falcons depending on the performance.
This won't be the best show you have ever seen and the food is not going to be the best in town but if you're spending a few nights in Dallas, the combination can make for some great fun as long as you don't take the experience too seriously.
Tickets are expensive - the base dinner can easily amount to a few hundred dollars for a family. The upgrades offer perks like skipping the queues and better seating (including the front row as part of the Queen's Royalty package).
When to go: Daily in the summer, Thursday to Sunday from fall - weekdays at 7:30pm, up to 3 shows per day at weekends
Price: Adults - $62.95, Children up to 12 - $36.95, Royalty upgrade - $12 extra, Celebration upgrade - $18 extra, Queen's Royalty upgrade - $22 extra
Explore nature and spend time outside in Dallas
30. Fair Park in Dallas
Fair Park is a hugely important part of Dallas with museums, gardens and various landmarks all being located in a large landscaped park area right next to Downtown Dallas.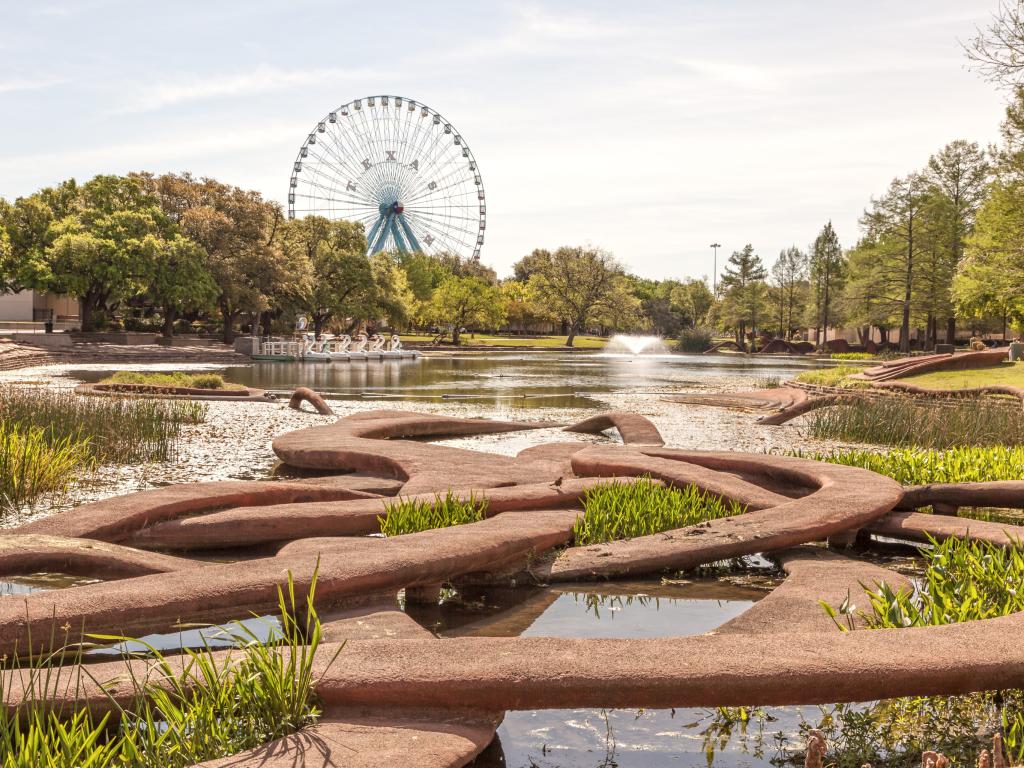 Some of the museums and sights further up this list including the Music Hall, the African American Museum and the Perot Museum of Nature and Science are all located inside the park.
The park is best visited during the annual State Fair of Texas. The fair has run since 1886 and runs for 24 days from the last Friday in September. Over 2 million visitors turn up every year to see a large parade, see a huge amount of stalls and things to do, go on rides that only operate during the fair and eat amazing food.
The Cotton Bowl Stadium is a major venue inside the park and hosts the Oklahoma - Texas College Football game during the fair. The stadium has been home to a number of football teams over the years as well as the FC Dallas soccer team and continues hosting sporting events as well as large concerts.
Opening hours: 6am to 11pm except during events when times vary
Price: Entrance to the park is free but check the different venues inside for their prices
31. Children's Aquarium at Fair Park
The Children's Aquarium is uniquely designed for kids with displays that teach about the underwater world and allow children to interact with creatures in the Coastal Touch Tank.
There are 6 different areas inside the aquarium with 55 different exhibits that include over 250 species to explore.
While the majority of the aquarium is a traditional set of tanks that have fish and water animals from different parts of the world, the touch tank allows kids to get up close and personal with crabs, lobsters, urchins and other sea-based creatures.
Don't miss the Stingray Bay - visitors can feed stingrays that swim in a tank with a few different shark species.
Opening hours: Daily 9am to 4:30pm
Price: Adults - $8, Seniors (65+) and Children under 12 -$6,
32. Dallas Zoo
Dallas Zoo spreads over a huge area spanning more than 100 acres to the south of Downtown Dallas and is the oldest and largest zoo in Texas.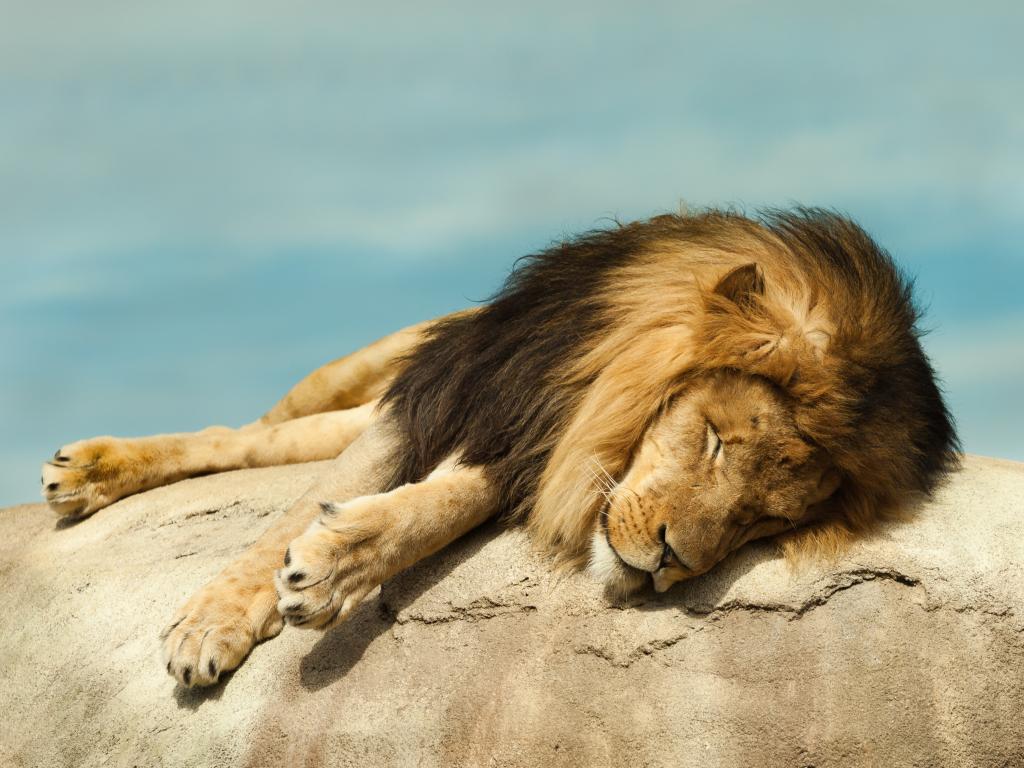 The zoo was started in 1888 with two deer and two mountain lions and has grown to over 2,000 animals of 400+ species today. Some of the most well known exhibits are the conservation efforts in the gorilla and tiger enclosures.
Unusually, the zoo has a hippo area as part of its African Savanna zone which also has a number of animals you will rarely find in other zoos including rock hyraxes (looks like a squirrel-sized bear!) and the okapi which is a giraffe relative that looks a bit more like a zebra.
It will take you 2 to 3 hours to make your way around the zoo - it might not be as well known or visited as Houston or even Fort Worth nearby, but it's definitely a great thing to do in Dallas, especially on a family day out.
Opening hours: March to September - 9am to 5pm, October to February - 9am to 4pm
Price: Adults - $17. Children under 12 and seniors (65+) - $14, children up to 2 - free; parking is $10 per car. All tickets reduced to $8 in January and February
33. Dallas Arboretum & Botanical Gardens
The Dallas Botanical Gardens is a collection of 66 amazing gardens ranging in style, type and size that can take hours of exploring.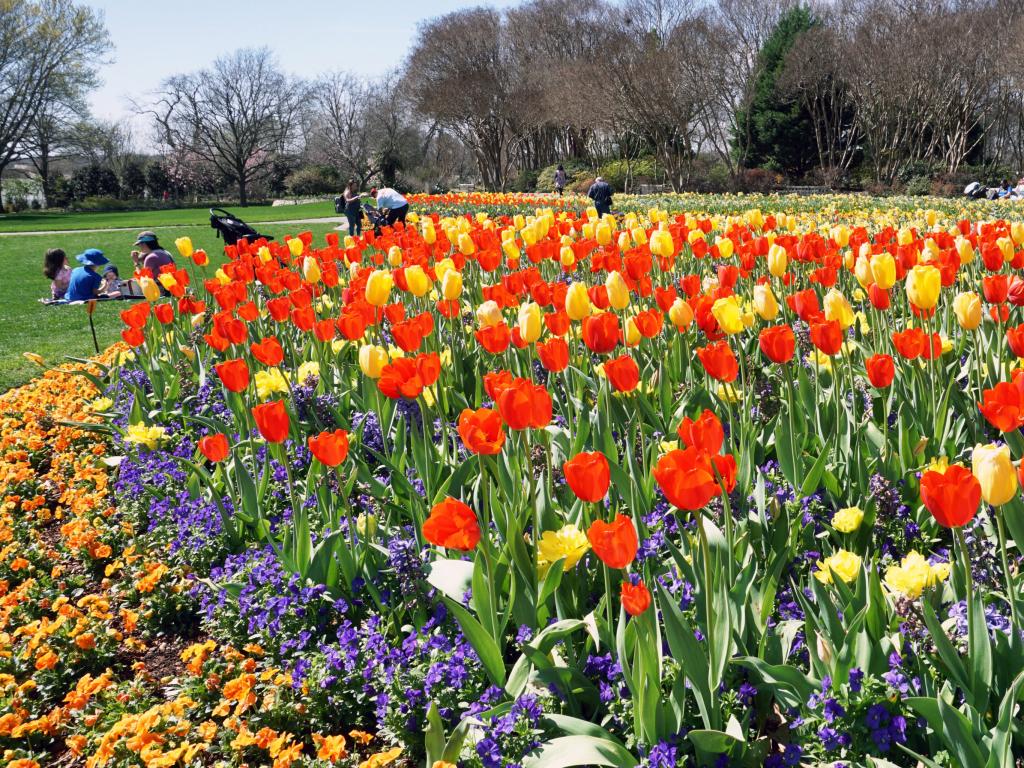 Some of the gardens feature water, others are full of flowers, there are waterfalls and tree-covered alleys to explore.
A few of the gardens feature pavillions - the one called A Tasteful Place serves sustainable locally produced food with different things on offer daily.
The Rory Meyers Children's Adventure Garden is an educational experience for kids teaching them about nature and science. This is the only garden you need to buy an extra ticket to get in so make sure to get it if you're coming as a family.
The Arboretum runs a promotion in August where all tickets cost $2 so that's a great time to visit to save money if you have a choice!
Opening hours: Daily from 9am to 5pm
Price: Adult - $15, seniors (65+) - $12, Children up to 12 - $10, Children under 2 - free, Entrance to Rory Meyers Children's Adventure Garden - $3 extra; Parking - $15 (save $6 by buying online)
34. Klyde Warren Park
The Klyde Warren Park is a small public park in Downtown Dallas that is actually privately owned by the Woodall Rodgers Park Foundation.
The park is free to use but is closed at night so you can't come here after 11pm. There is a neat lawn and running paths in the park as well as playground and play areas for children.
There is a lot of things to do in the Klyde Warren Park on a daily basis. From croquet games, chess, ping pong and petanque to music performances, summer movie nights and fitness classes such as yoga, tai chi and zumba.
The best thing is that all of these are completely free so there's no excuse for not getting a bit of fitness under your belt!
The park also has a rotating number of food trucks serving all manner of exciting street food as well as two restaurants - a burger joint and the more fancy Savor gastropub.
Opening hours: 6am to 11pm
Price: Free including all activities in the park!
35. White Rock Lake Park
The White Rock Lake Park is a huge park area to the north east of Downtown Dallas surrounding White Rock Lake. Covering almost 2,000 acres (including the lake that takes up 2/3 of the area), there is a lot to do and explore here.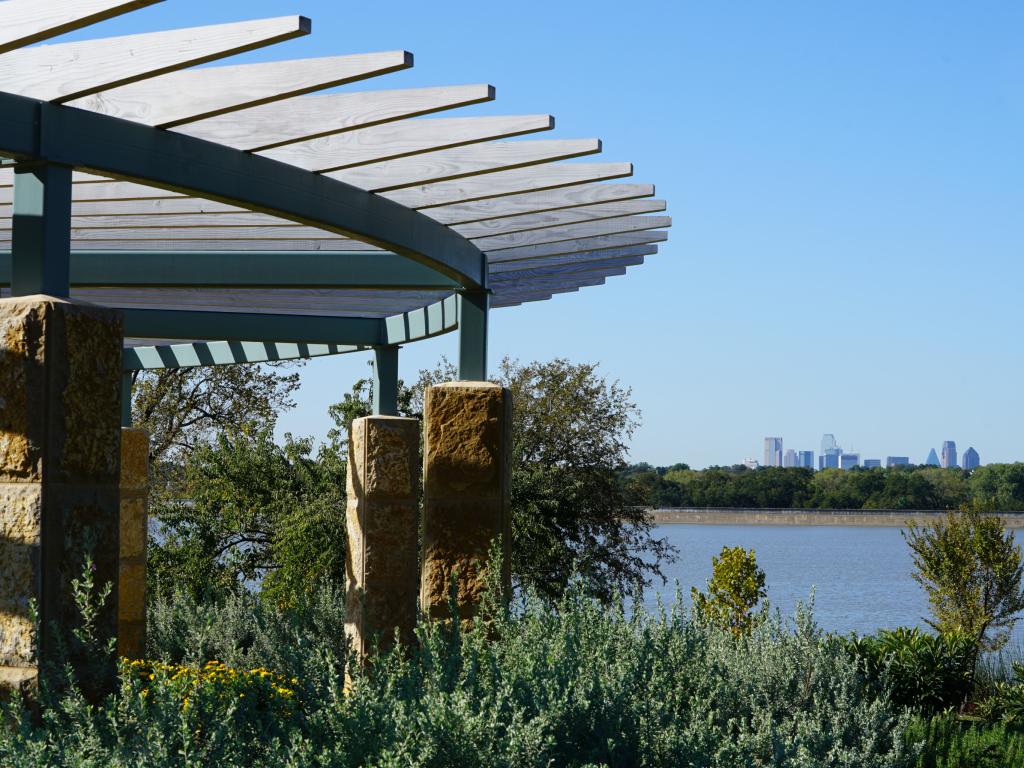 The Dallas Arboretum and Botanical Garden is located in the park (see above) as are the Big Thicket and Winfrey Point historical buildings.
The best thing to do here is to walk or cycle around the various paths and lanes. It's an 11-mile circuit around the lake so you might not want to do the full loop, but there are plenty of places to go with the east side having more hiking options.
There are wildflower and wood areas all around the lake. You can have a picnic or settle for a day in the spot of your choosing to watch the water flow.
If you like watersports, the lake offers the opportunity to do some kayaking, rowing and sailing - there are sites dotted all around the lake where you can get your equipment. Swimming and anything motor-powered is prohibited in the lake but things like paddleboarding and canoing is good so rent your preferred method of getting around for an hour or two.
Opening hours: Access 24/7
Price: Free
Dallas neighborhoods you have to visit
36. Highland Park Village
Highland Park Village is located in the Highland Park neighborhood to the north of Downtown Dallas and is a deluxe classic shopping area.
Known for being the first dedicated shopping center in the United States, the area boasts a lot of designer stores and boutiques such as Dior, Jimmy Choo and Valentino.
If you're not into fancy clothes or expensive shoes, this area is still worth visiting to do a spot of people watching, grab a nice coffee and stroll through the luxurious streets.
Alternatively, come here in the evening to eat at one of a good selection of restaurants from mexican food to high end European cuisine.
37. Bishop Arts District
The Bishop Arts District is the beating heart of everything that happens in Dallas with some of the best nightlife, quirky stores and great local restaurants.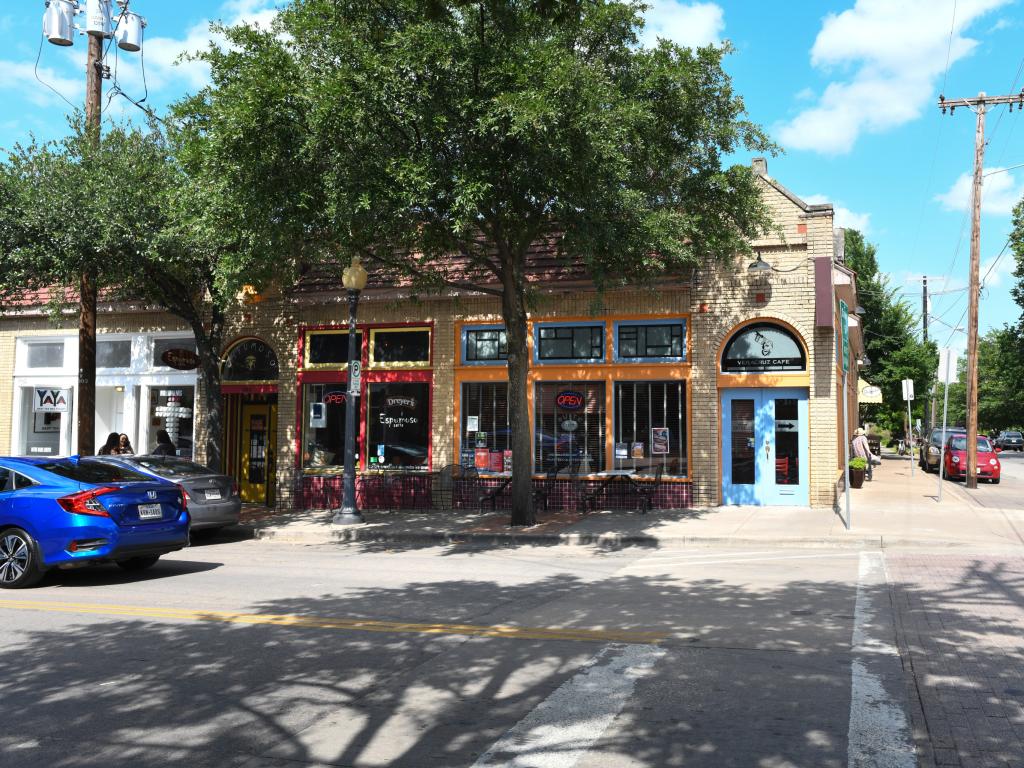 The most noticeable thing about the area is the high number of independent shops selling everything from home decorations to pet accessories to wine.
What you'll notice even more of is the funky cafes, bars, bistros, restaurants and every other type of place you can go to eat and drink.
Bishop Arts District is known as being the up and coming neighborhood in Dallas, but it really has arrived in style and you can't miss it on your way around the city.
38. Explore the Dallas Katy Trail
The Dallas Katy Trail is a 3.5 mile long trail for walkers, joggers and cyclists through some of the busiest parts of Dallas in Uptown and Oak Lawn neighborhoods.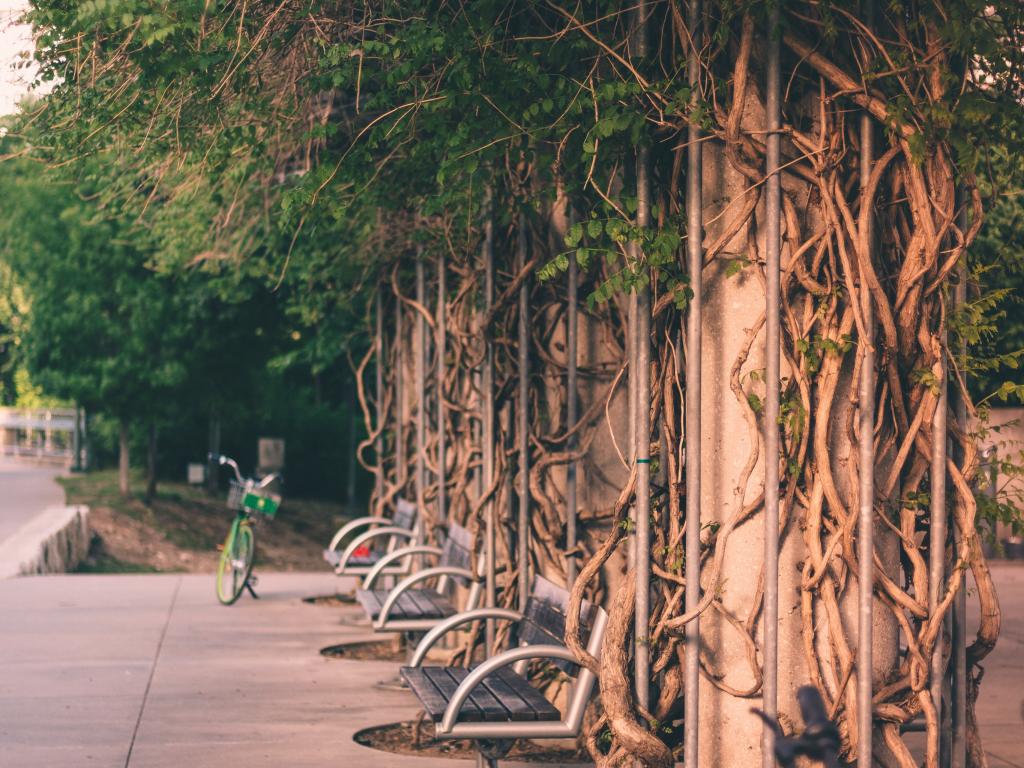 You might be forgiven for wondering who the famous Katy, that this long trail is named after, was. Did she build this amazing pedestrian highway or was she a famous local resident. The truth is a little simpler.
Originally built along the route of the Missouri - Kansas - Texas railroad, the path was known as MKT which evetually became affectionately shortened to Katy.
Perfect for a long walk, the trail follows a wide paved path although it can get busy with people jogging and cycling at weekends. There are coffee shops and places to eat along the way although prices can be on the expensive side.
39. Trinity Groves
Trinity Groves is a small neighborhood next to the Margaret Hunt Hill Bridge with a small treasure trove of restaurants and bars.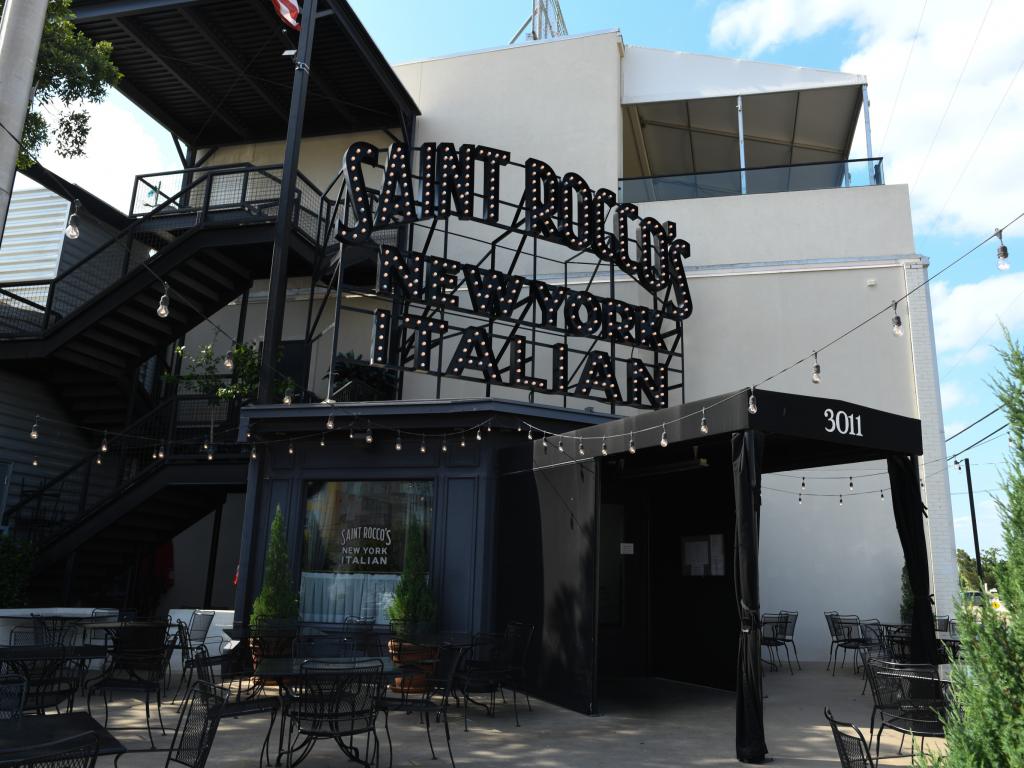 One of the many secrets Dallas has to offer, Trinity Groves is popular with the locals for a number of well rated authentic restaurants and the great views of the Dallas skyline over the bridge.
With a brewery, Chinese, Japanese, BBQ, Italian, Mediterranean and steakhouse restaurants, there's something for everyone. Want some fish? The AmberJax Fish Market Grill is here. Have a sweet tooth? No problem - the Cake Bar and Kate Weiser Chocolate shop will sort you out with calories aplenty.
A good idea is to take a stroll here before your evening meal to make the most of the views as you come over the bridge. Then park yourself at the Foundry cocktail lounge with live music before grabbing BBQ at Babb Bros around the back.
40. Lower Greenville
Lower Greenville is the neighborhood that runs along the Greenville Avenue known for a range of entertainment bars and music venues that is popular with students and young crowds.
The area came to prominence as Dallas expanded and the Greenville Avenue became a major route connecting Downtown Dallas with new areas to the north.
Since Expressways have replaced the avenue as the primary traffic carrier, the area began developing into a cultural and music scene, helped by its proximity to the Southern Methodist University campus.
One of the most popular venues is the Granada Theater which hosts music concerts from a variety of performers. Acts like ZZ Top, Adele and Bob Dylan have performed here so check out the schedule during your trip.
41. Deep Ellum
The central neighborhood of Deep Ellum, right next to Downtown Dallas, can't be missed with the large neon sign pointing out its location as you drive along the Good Latimer Expressway.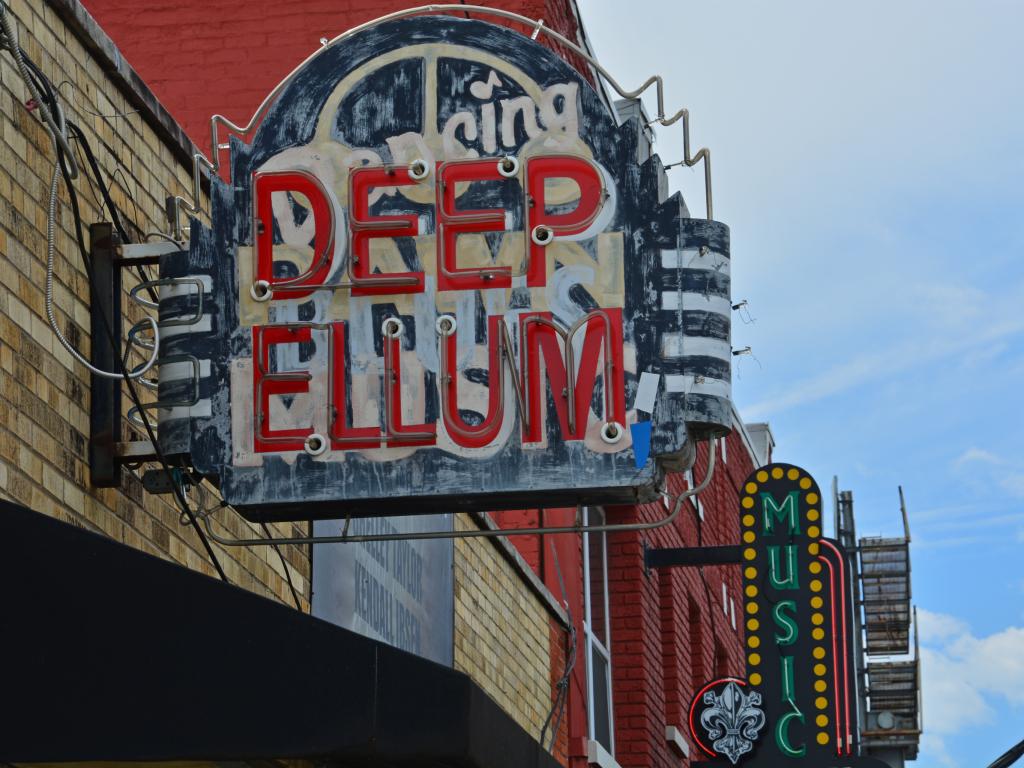 Deep Ellum's roots go back to 1884 as it became known for its blues and jazz scene with some of the most famous performers plying their trade in the area.
The neighborhood has retained its musical vibe and is a hotbed for clubs and performance venues. There's everything from The Church nightclub with a rooftop patio to Louie's Dueling Piano Bar.
In-between you've got bars and music venues that play blues as well as hosting rock concerts and other music styles.
If you get hungry, there is a lot of places to eat with the Deep Ellum Brewing Company offering 8 different beers brewed onsite.
42. Visit the Dealey Plaza
We've covered the Sixth Floor Museum at the top of the list, but Dealey Plaza really does deserve its own place in the list of places you should visit in Dallas.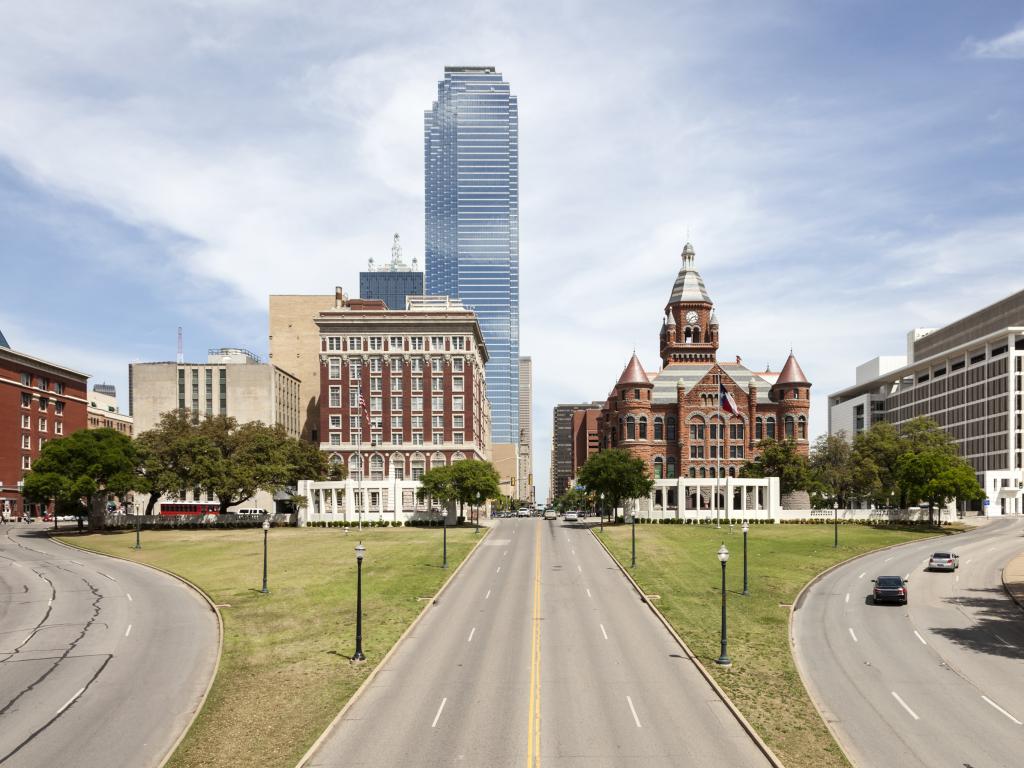 The Plaza is famous as the place where J.F. Kennedy was assassinated but there is more to see than just the white cross that marks the spot where the President was hit.
The Kennedy Memorial built in 1969 is located in the middle of the Plaza. It is a simple open space surrounded by concrete walls with a black plaque in the middle commemorating President Kennedy.
The Plaza was designated as a National Historic Landmark in 1993 and is the birthplace of the city of Dallas with the very first building that started the city built here. That building later also became the first post office, first store and the first courthouse in the city - talk about getting good value out of a building!
The buildings around Dealey Plaza are not particularly interesting - alongside the Dallas County Criminal Courts Building and the Post Office Terminal, are the Dallas County Records Buildings and some office blocks. The Old Red Museum is the only one you'll want to visit - check it out above.
43. Uptown Dallas
Uptown Dallas is a trendy and upscale neighborhood just to the north of Downtown and is a great part of Dallas to explore on foot due to its urbanist design which has created large pedestrian areas and walkways.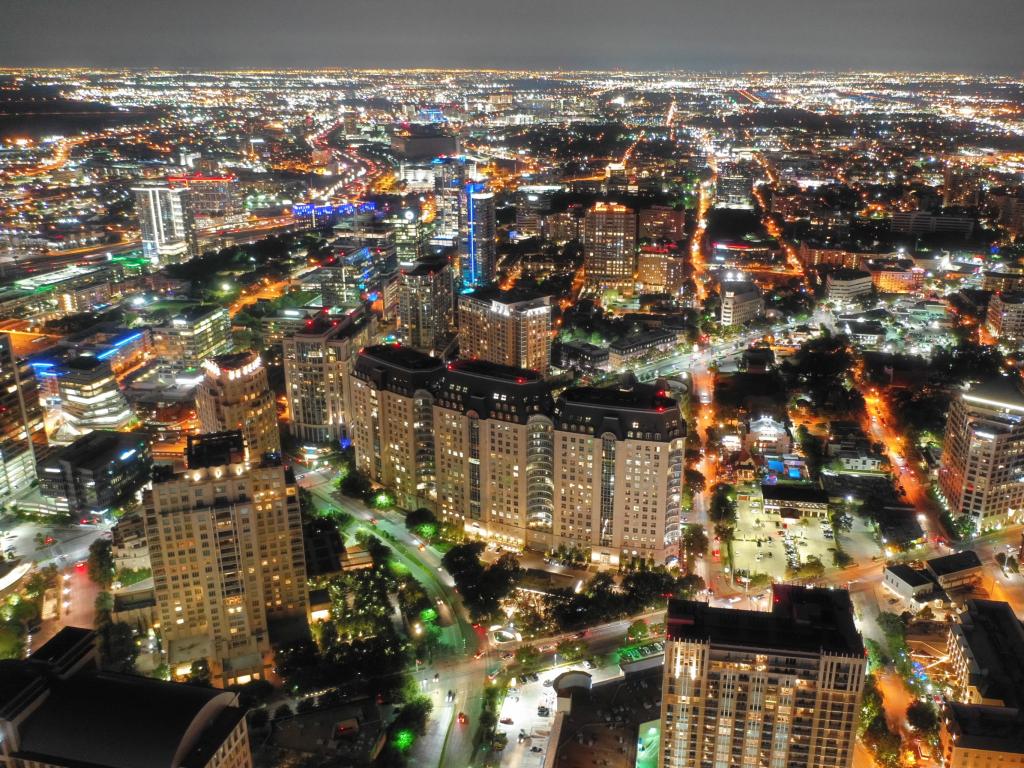 The McKinney Avenue Trolley (see above) runs through Uptown and there are a number of sights to visit including the Dallas Museum of Art (also see above!) and the West Village shopping area.
Uptown is more mixed than some of the other neighborhoods we have recommended and so the restaurants and bars in the area are more family friendly and chilled out. With a lot of business located in Uptown and Downtown Dallas, the area is also popular with big hotel chains.
44. West End District
The West End District occupies the northwestern corner of Downtown Dallas and includes Dealey Plaza and the Sixth Floor Museum.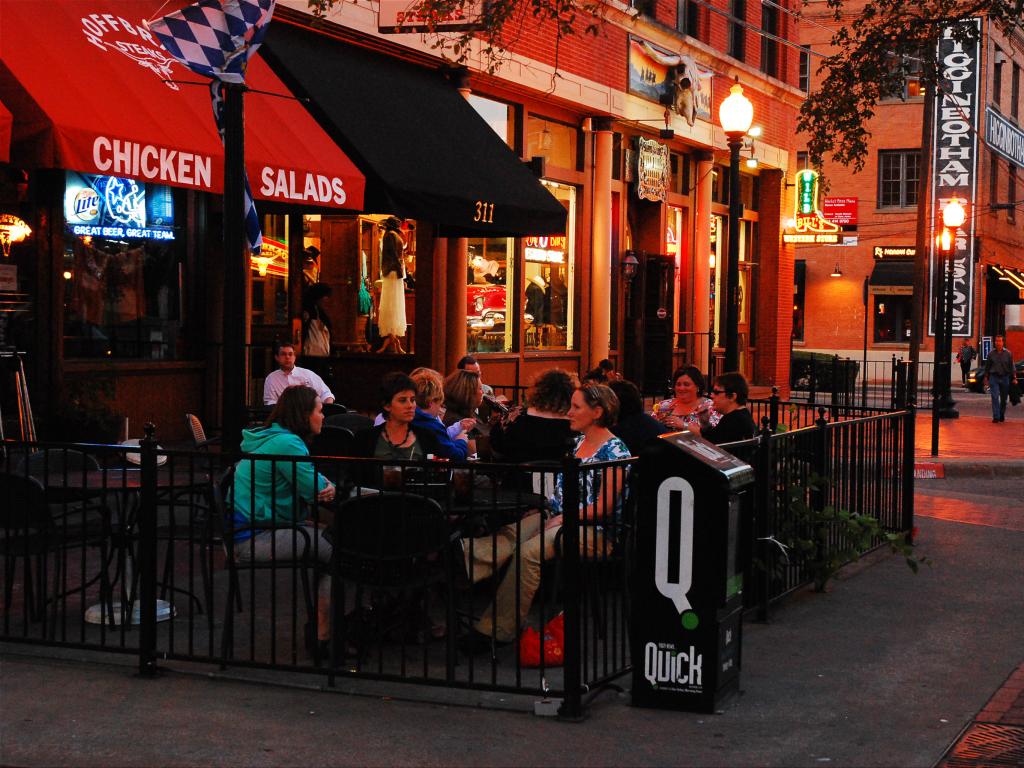 only a few blocks in size, the neighborhood is particularly known for everything to do with the cowboy lifestyle - there's steakhouses, sports bars dotted around and plenty of stores to buy cowboy merchandise including the Wild Bill's Western Store we covered earlier.
The Old Red Museum in the Old County Court building and the Dallas Holocaust and Human Rights Museum are the two other great things to do.
With the rest of Downtown at your fingertips, you really can't visit Dallas and not go to the West End.
Enjoy your Dallas visit
We hope you like our list of the best things to do in Dallas. We love the city for the sheer amount of experiences you can get stuck into and the vibrancy of its different neighborhoods.
Enjoy your trip and let know what your favourite thing was by getting in touch.