Road Trip from Dallas to Houston
If you're in the mood for a vacation that's both scenic and educational, a road trip from Dallas to Houston is perfect. Featuring everything from scenic Texas forests and ranches to the finest museum tours in the States, this trip is one you won't ever forget.
The 240-mile road trip from Dallas to Houston takes 3 hours 30 minutes to drive. Key attractions are Huntsville, Conroe, Davy Crockett and Sam Houston National Forests, The Woodlands, Huntsville State Park, Navarro Mills Lake and Todd Mission.
You might be surprised at how much there is to see on the way, so be sure to read on until the end to find out about the best routes, unforgettable places to stay, amazing things to see and the ultimate time to visit Houston.
How far is Houston from Dallas and how long will the road trip take?
The road trip from Dallas to Houston covers 240 miles and takes 3 hours and 30 minutes to complete without accounting for any stops or detours you might want to make.
Even though this is a short road trip, we recommend taking at least 3 days to explore the beautiful areas that you will drive through on your journey from Dallas to Houston.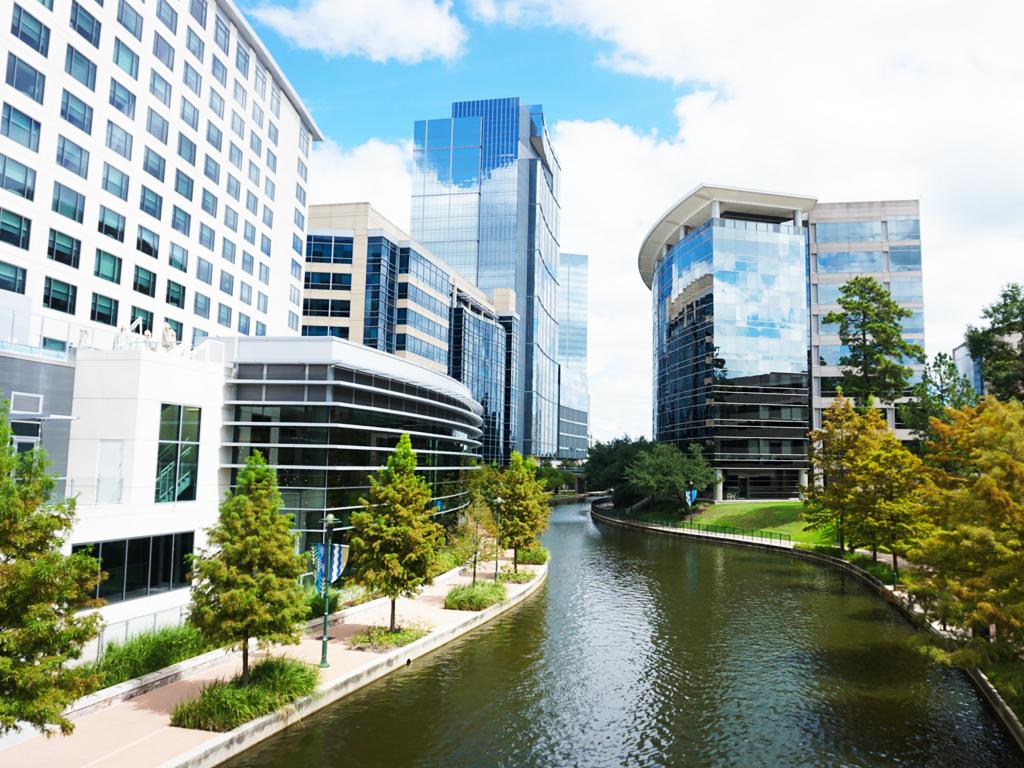 Best road trip route from Dallas to Houston
The most scenic and straightforward route for the road trip from Dallas to Houston is following the interstate - despite being relatively short, this scenic itinerary gives you plenty to look at while also being easy to drive.
This beautiful route capitalizes on simple, yet captivating nature scenery, the abundance of camping spots (particularly near the route's various lakes), and a long chain of decent-sized towns and cities, each with their own quirks and historical remnants.
One thing worth noting about this trip is that, while the route is generally traffic-free and Houston isn't too troublesome, it can take a while to get out of Dallas, especially on the weekend. With that in mind, this is a road trip you'll want to start at daybreak if you can.
You might not think there's too much to unpack with a drive this short, but you'll definitely want to take your time with this route and try to explore some of the lesser-known landmarks in or near the cities you'll be driving through.
Road trip route from Dallas to Houston
Get onto Interstate 45 (I-45) and follow it south, passing William Blair Jr. Park and Trinity River Audubon Center. Once you're out of Dallas, continue past Xtreme Raceway Park and Texas Motorplex, then take a break in Corsicana.
Past Richland-Chambers Reservoir and Fairfield Lake State Park, cut through Fairfield and Buffalo before doing a detour to Davy Crockett National Forest from Centerville. Once you're done, get back on the interstate and drive through Huntsville and Sam Houston National Forest.
From there, stop by Lake Conroe Park and W.G. Jones State Forest, and be sure to drop by the scenic parks in The Woodlands. Finally, explore the parks in Spring and continue a little further south to reach central Houston.
Best places to stop between Dallas and Houston
Don't let the short drive tempt you into doing the drive in a single day - the road trip from Dallas to Houston is best enjoyed over the course of 3 or 4 days, especially if you can top it off with some amazing hotel deals.
Although there are plenty of amazing accommodation options along the way, you should set yourself up for an unforgettable vacation with a room by booking one of these resorts:
Take in the relaxing lakeside view in Conroe
Although it's not terribly far from Houston, Conroe makes for a spectacular base of operations for exploring the county in its entirety. The city itself is famous for the titular Conroe Lake, one of the region's definitive fishing and sightseeing spots.
Whether you want to enjoy the gorgeous sunset from the lakeshore or the swanky hot tub, Piney Shorts Resort has you covered.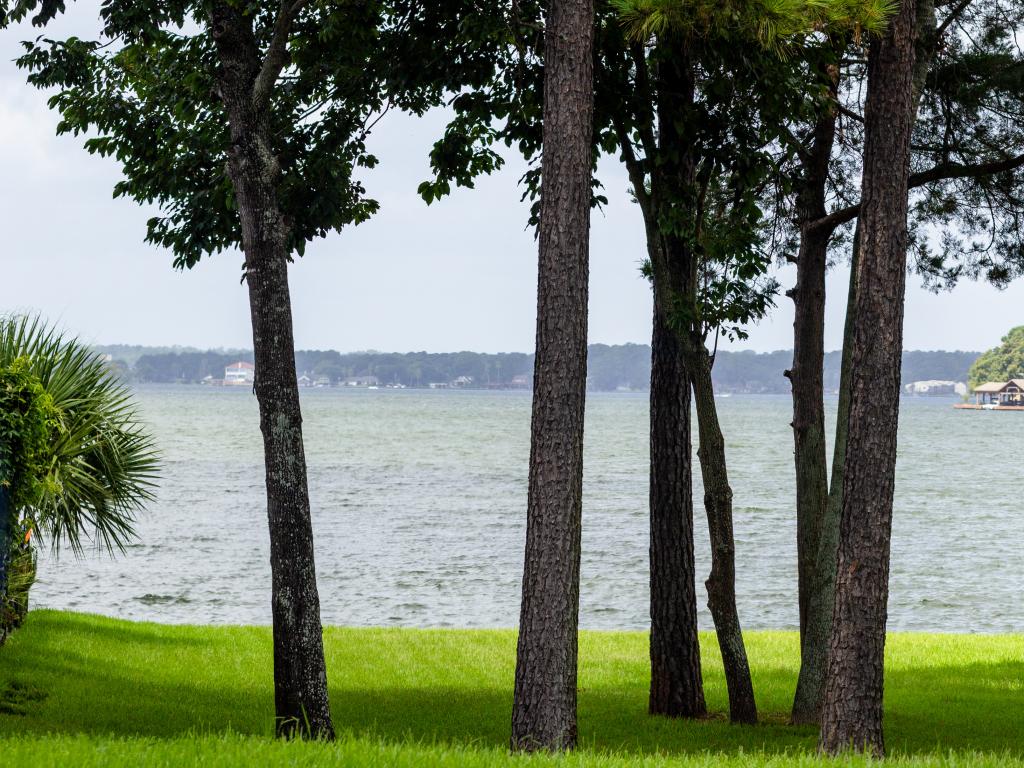 Thanks to its unpretentious yet charming interior, this resort is the very definition of homey and inviting. More importantly, though, the gorgeous Conroe Lake is practically in your back yard!
Besides that spectacular jacuzzi, the hotel even features an amazing tennis court and a swimming pool that aims to impress. Once you've had enough outdoor activity, you can head on inside for a game of table tennis or mini-golf.
When you take all the amenities and the awe-inspiring surroundings into account, the hotel's price is incredibly fair. On top of all that, Sam Houston National Forest and The Woodlands are both just a short drive away.
Enjoy the five-star treatment in Houston
Houston is by far the biggest city this route brings to the table, and the number of things you can do here is practically endless - you could spend your entire vacation in the Theater and Historic Districts downtown and never once get bored.
Unsurprisingly, Texas' biggest city also has some of the state's swankiest places to stay. For a hotel experience that's so stereotypically five-star in every possible way, The Post Oak Hotel is as fancy as fancy gets.
To call these rooms luxurious would be an understatement, and if you can snag one on a higher floor, the view of Houston's skyline is unprecedented. Even when working out in the fitness area, you get to enjoy a panoramic view of the city, just waiting for you to explore it.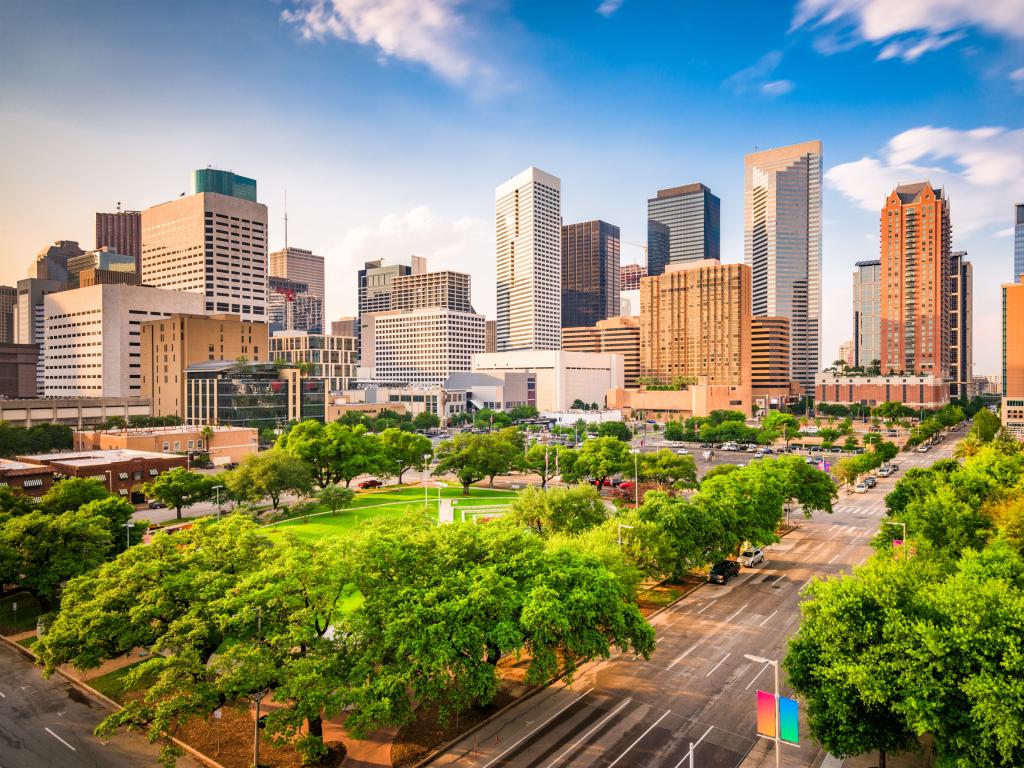 The beautiful colors of the lounge and restaurant go perfectly with the hotel's high-end design, but as impressive as the interior is, the most jaw-dropping part of this place might be the outdoor pool, complete with a fire pit and plenty of room for mingling.
With places like Memorial Park within walking distance, this hotel's location and connectivity couldn't get much better. It's worth noting that the price is a little on the high side, although it's nowhere near as expensive as it could be given how great it is.
Things to see on a road trip from Dallas to Houston
The sheer number of landmarks and hidden gems to discover on the road trip from Dallas to Houston is staggering. Although it would be next to impossible to list everything, these are the places you'll definitely need to keep an eye out for:
Galaxy Drive-In Movie Theater - This nostalgic outdoor movie theater offers a unique cinematic experience, allowing patrons to enjoy a diverse range of films from the comfort of their vehicles. Equipped with multiple screens and a snack bar, it's the perfect setting for an old-school, romantic date night under the stars.
Ennis Bluebonnet Trails - These scenic hiking trails in Ennis, Texas, offer an awe-inspiring spectacle of wild bluebonnets blooming in spring. The trails, which wind through rolling hills and farmlands, provide an excellent opportunity for nature photography and peaceful walks amidst the state's official flower.
Texas Motorplex - Known as the region's premier drag-racing stadium, Texas Motorplex hosts thrilling high-stakes amateur races every October. The facility, equipped with state-of-the-art amenities and a racing track, offers an adrenaline-filled experience for racing enthusiasts and spectators alike.
Navarro Mills Lake - This man-made reservoir is a paradise for anglers, boasting abundant populations of catfish and white crappie. Aside from fishing, visitors can enjoy recreational activities like boating, camping, and bird-watching amidst the serene lakeside setting.
Collin Street Bakery - This historic bakery is renowned for its delectable pecan pies and fruitcakes, embodying the taste of Texas. A visit to Collin Street Bakery is a must for food lovers, offering a variety of baked goods that perfectly blend traditional recipes with modern culinary techniques.
Davy Crockett National Forest - Spanning over 160,000 acres, this vast woodland offers some of the most scenic hiking trails and picnic spots in Texas. Named after the legendary pioneer, the forest features diverse wildlife, tranquil creeks, and towering pines, making it a haven for outdoor enthusiasts.
Texas Prison Museum - Located in Huntsville, this unique museum provides an insightful look into the history of the Texas prison system during the 20th century. Visitors can explore an array of exhibits showcasing artifacts, photographs, and stories that highlight the realities of prison life.
Huntsville State Park - This beautiful state park, nestled next to the Sam Houston National Forest, boasts a lush forested landscape and a tranquil lake. Whether you're interested in hiking, camping, fishing, or simply enjoying nature, Huntsville State Park offers an array of outdoor activities.
Sam Houston National Forest - This expansive forest offers visitors an immersive experience into nature, with miles of hiking trails, access to Lake Conroe, and several creeks. Home to diverse wildlife and an array of recreational activities, it's a natural sanctuary that promises adventure and tranquility.
Conroe - Known for its friendly community, Conroe boasts a vibrant business district, an array of parks, and a charming downtown area. Whether you're exploring the local shops, dining at one of the many restaurants, or enjoying outdoor activities, Conroe offers something for everyone.
Todd Mission - If you're visiting Texas in the fall, make sure to stop by Todd Mission to experience the Texas Renaissance Festival, one of the largest of its kind in the nation. Here, you can step back in time and enjoy a variety of performances, artisans, food, and historical reenactments.
W. G. Jones State Forest - This forest preserve offers visitors the chance to explore Texas' native flora and fauna, including the endangered red-cockaded woodpecker. Perfect for horseback riding or hiking, it's a beautiful natural space for outdoor exploration and wildlife spotting.
The Woodlands - Recognized for its thriving music scene and numerous shopping centers, The Woodlands is a dynamic planned community in Texas. From enjoying concerts at the Cynthia Woods Mitchell Pavilion to shopping at Market Street, The Woodlands offers a vibrant blend of leisure, culture, and entertainment.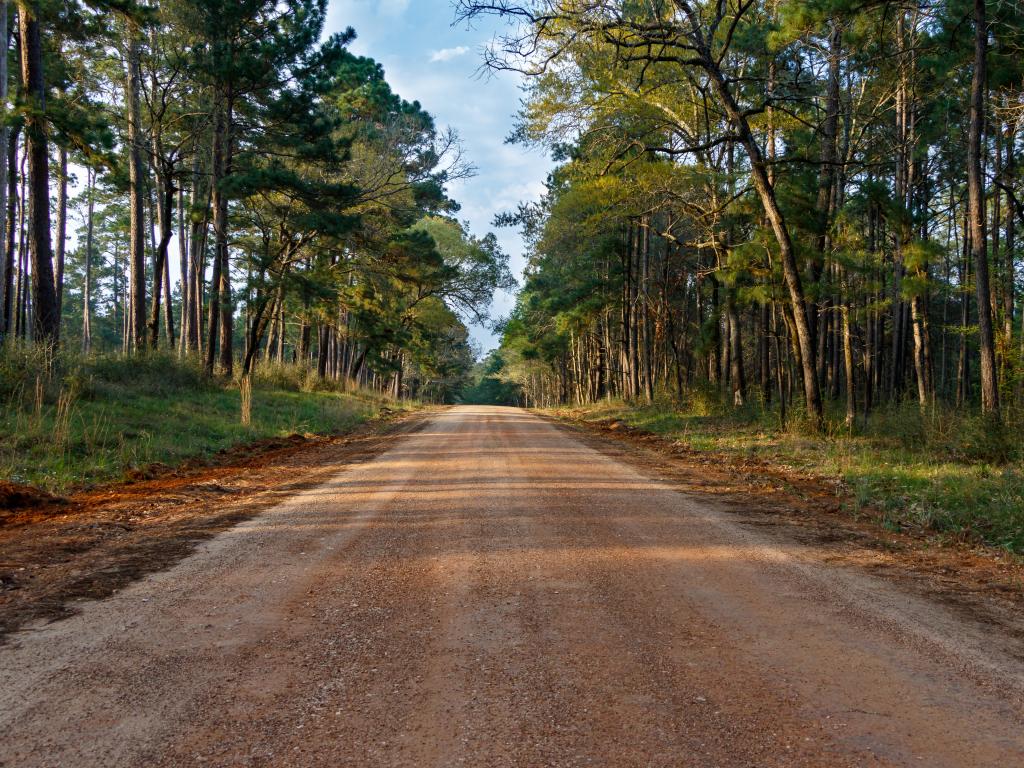 Best time to go on a road trip from Dallas to Houston
One great thing about the road trip from Dallas to Houston is that you can do it at any time. The short drive is full of attractions every step of the way, so you're guaranteed to find something to do no matter the season.
Since you'll be spending much more time at the various stopovers than on the road, you'll probably want to make sure it's not raining when you do the trip. If you do get caught off-guard by rain or snow, though, you can rest assured that driving the interstate is extremely safe.
With all that said, Texas has some of the nastiest humidity in all the US, and you need to note that temperatures soar up in summer, so June-August trips can be difficult to recommend on a particularly hot year.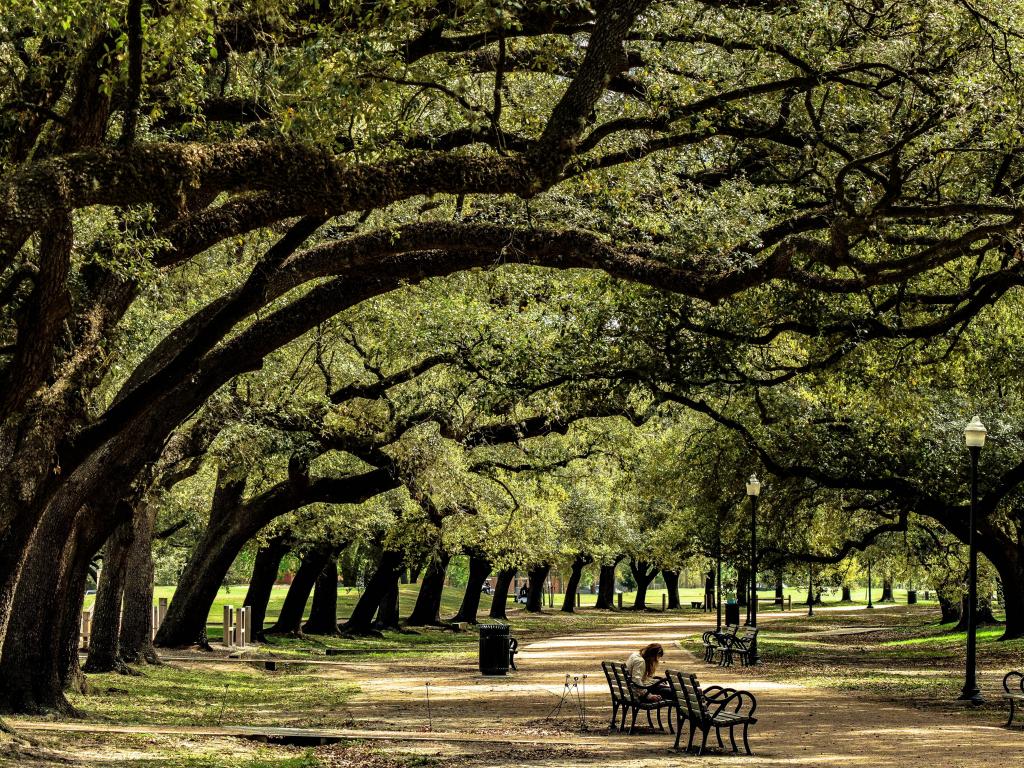 On the other hand, the months of September-November and March-May are ideal times for the trip, as this is when the temperatures settle at about 80 degrees. Also, the summer crowds will probably be gone by mid-fall, so you get to enjoy a leisurely visit to the attractions.
Not to mention, because the weather is so pleasant in spring and fall, many of the city's unforgettable festivities are held this time of year - whatever major festival you've attended somewhere else in the States, it almost definitely has an offshoot happening in Houston too.
If you like winter drives, you'll be delighted to know that Texas temperatures are tolerable between December and January (low-to-mid 60s), This is also the cheapest season to do the trip, as the lack of festivals means there are hardly any tourists around.