Road Trip from Dallas to Atlanta
Discover the charming mix of outdoor activities, heritage, and music that awaits you on a road trip through the Heart of Dixie from Dallas to Atlanta. With lush national forests and historic cities, this journey explores southern American culture.
The 810-mile road trip from Dallas, Texas to Atlanta, Georgia takes 12 hours and 20 minutes to drive. Notable stops include Black Bayou Wildlife Refuge, Jackson and Talladega National Forest, or head north to see Hot Springs, Memphis and Nashville.
If you've been yearning to explore the best of the American South, keep reading to discover, the best routes to follow, the most breathtaking sites and outstanding accommodations for this memorable trip.
How far is Atlanta from Dallas, and how long will the road trip take?
Comparison of road trip routes between Dallas and Atlanta

| Route | Distance | Driving Time |
| --- | --- | --- |
| The Historical Route | 810 miles | 12 hours 20 minutes |
| The Musical Route | 910 miles | 13 hours 30 minutes |
The most direct drive to Atlanta is the 810-mile Historical Route that traverses the beautiful bayous of Louisiana before winding through lush southern forests of Mississippi and Alabama, and the historic city of Jackson. This drive will take you about 12 hours and 20 minutes to complete.
The northern Musical Route is slightly longer at 910 miles and 13 hours and 30 minutes but it is well worth the extra time to see the legendary geothermal baths of Hot Springs National Park before indulging your inner musician in Memphis and Nashville.
With an abundance of scenic detours and charming towns, we recommend you take two or three days for either route to ensure you have plenty of time to immerse yourself in the soul of the southern US.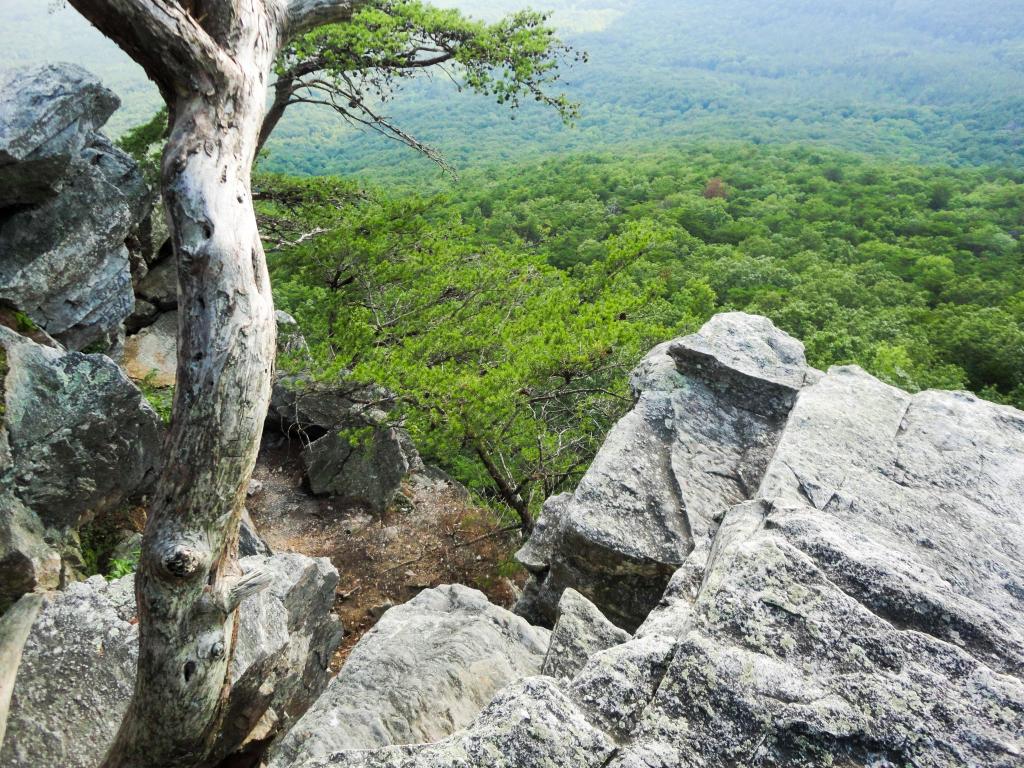 Best road trip route from Dallas to Atlanta
Both the Historical Route and the Music Route are fantastic options, each with a distinct vibe depending on what you're most interested in discovering.
The Historical Route winds you through Shreveport and the wondrous Black Bayou Lake National Wildlife Refuge before crossing the great Mississippi River and entering the historic towns of Jackson and Selma.
Cities steeped in history from the Antebellum South and the beautiful forests unique to the south are highlights of the Historic Route.
If you delight in the blues or country music, the Music Route is an incredible opportunity to listen to some of the best music these genres offer.
You will head north to visit the naturally heated hot springs in the aptly named Hot Springs National Park before moving through the musical hot spots of Memphis and Nashville.
The Historic Route
From Dallas, drive east along Interstate 20 (I-20) and head into Louisiana where you'll want to stop in the town of Shreveport and make a short detour to the wondrous Black Bayou Lake National Wildlife Refuge.
Once back on the road, continue east on I-20 and cross the Mississippi River into Mississippi. Your next stop is Jackson, which is a wonderful southern town with big historical significance. Stop into its Natural History or Civil War museums, or perhaps stretch your legs on a nature trail at LeFleur's Bluff State Park.
Continue east on I-20 and consider making a scenic detour at Bienville National Forest just south of the highway. Next you'll continue through the town of Selma and into Alabama, where you will take US-80 east to Montgomery.
Take I-85N, passing through the beautiful Tuskegee National Forest on your way to the bustling destination city of Atlanta.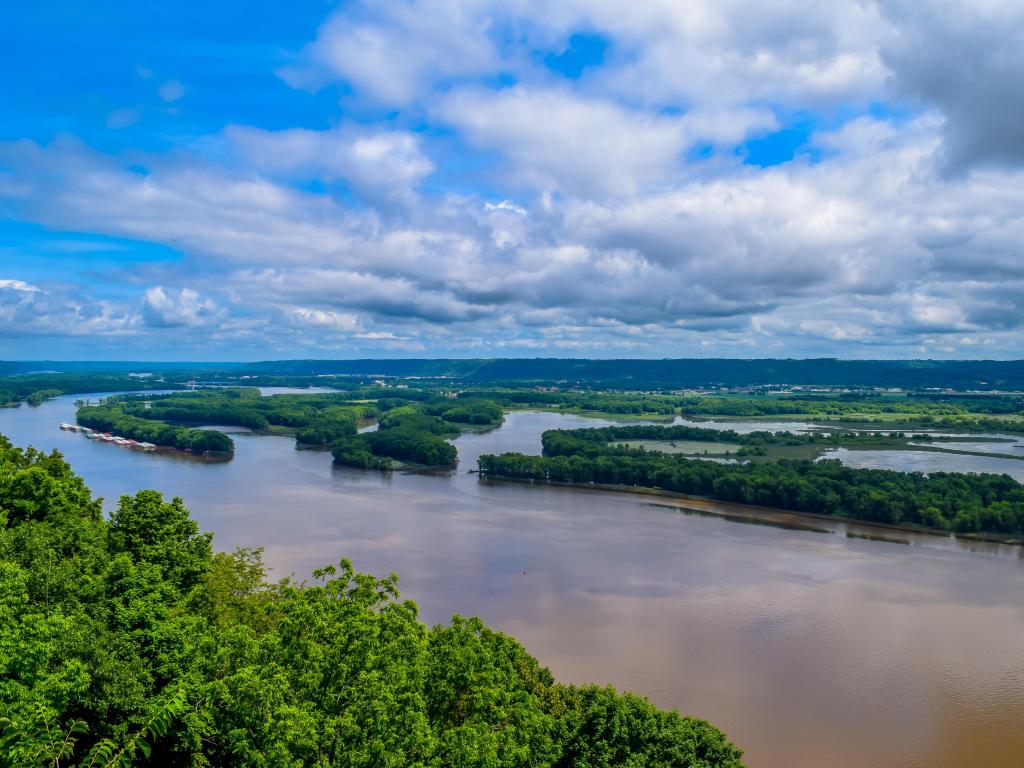 The Musical Route
From Dallas, take I-30 east through the small city of Texarkana and take a quick detour on route 270 to Hot Springs National Park. There are numerous hiking trails here, but for a memorable experience the most adventurous travelers can soak in a geothermal hot spring!
Make your way back to I-30 east and continue around Little Rock where you'll merge onto I-40 east. This beautiful stretch of highway leads you across the Mississippi River and into Memphis, home of the blues and a vibrant music scene.
The second musical landmark city awaits as you continue east on I-40 to arrive in Nashville. Music lovers will delight in the Grand Ole Opry and the plethora of live music along the Honky Tonk Highway.
From Nashville, take I-24 east to I-75 south in Chattanooga, following the highway through more lush southern forests to reach Atlanta, the beating heart of the Peach State.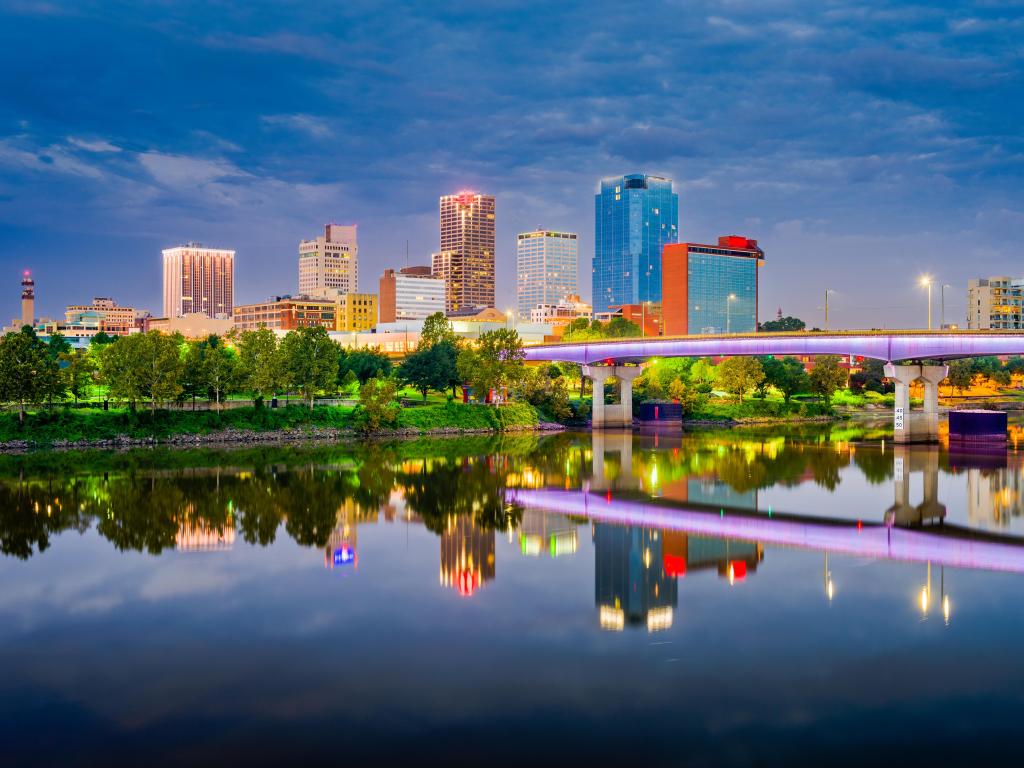 Best places to stop between Dallas and Atlanta
There are so many cultural landmarks and accessible natural areas in the American South, we've picked our favorite stops and hotel recommendations to make planning your trip a breeze.
Modern comfort in historical Jackson
When traveling the Historical Route, we recommend stopping about halfway to experience the culture of Jackson, Mississippi. Numerous institutions provide the opportunity to immerse yourself in the history of the American South.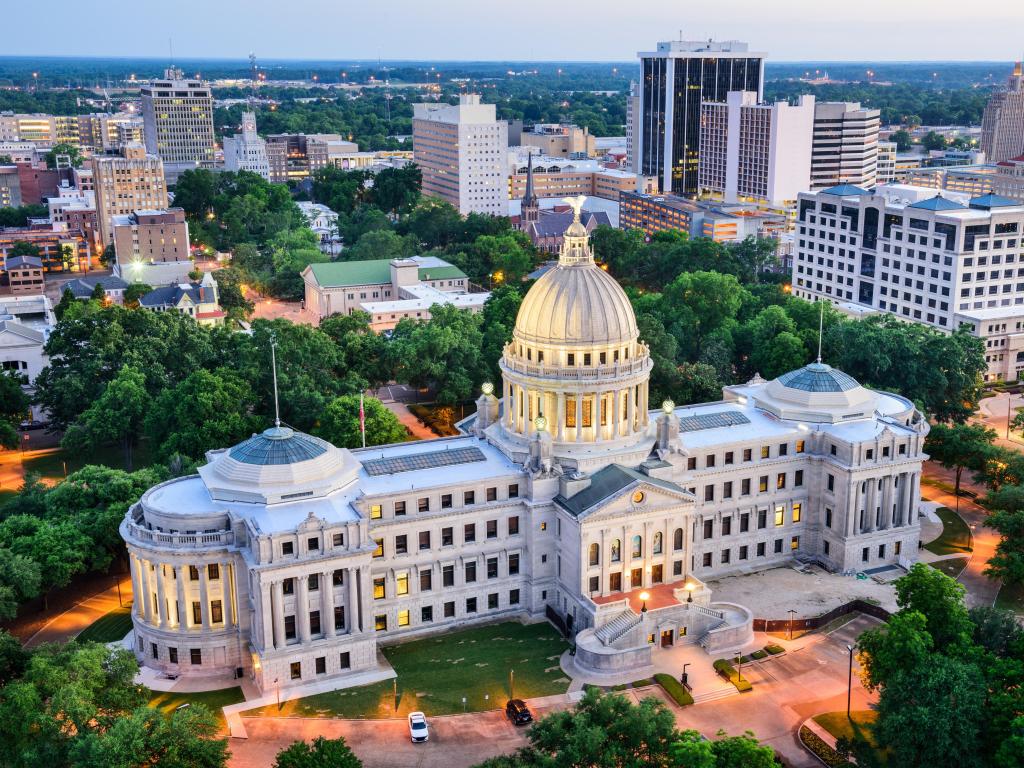 Learn about Jackson's role in the Civil Rights Movement at the Mississippi Civil Rights Museum. For those itching to stretch their legs after a day of driving, head over to the Mississippi Museum of Natural Science where you can learn about the unique species that live in the swamps, including a Mosasaurus.
The lovely LeFleur's Bluff State Park is right down the street, featuring a boardwalk path that encircles the lake to showcase the native habitat. Why not pack a picnic here and enjoy the sights, a great way to relax especially if you have worked an appetite after driving!
After an afternoon exploring Jackson, we highly recommend you book a stay at the tranquil Springhill Suites by Marriott Jackson. Featuring modern vibes and a massive outdoor fire pit table, Springhill Suites provides an ideal respite for weary travelers.
Take a refreshing dip in the pool before heading off to a spacious guest room appointed with luxurious linens. As a bonus, this hotel is close to the city's attractions while allowing you to quickly hop back onto the highway the next day.
Explore in Style on Music Row
If you choose the Music Route, the best place to spend the night is undoubtedly the beloved city of Nashville. This legendary city welcomes visitors with plenty of opportunities to experience the country music for which the city is known.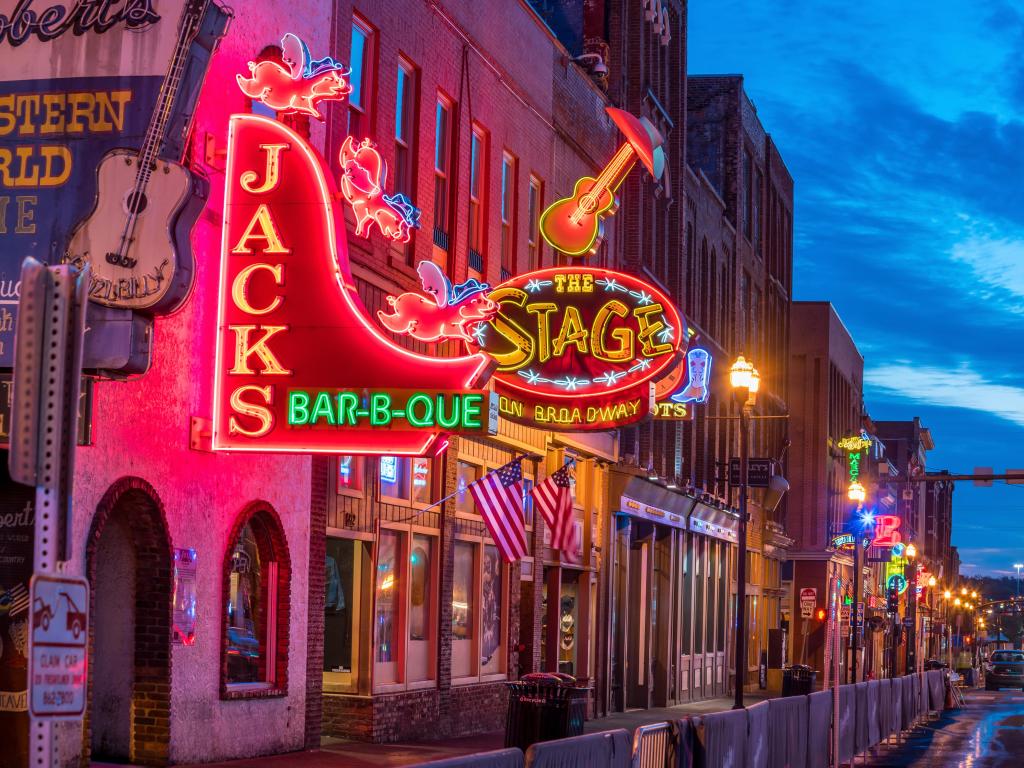 The Grand Ole Opry and the Honky Tonk Highway area of venues are perfect for anyone looking to relax and listen to a variety of artists from contemporary to classic. For fans of behind-the-scenes music production, Music Row is a great place to stroll amidst recording studios and record labels.
Upscale eateries pepper the streets, although if you're a fried chicken connoisseur you've come to the right place as it's a Nashville specialty. Also on the scene are a handful of downtown breweries offering delicious beer and memorable tours.
When in Nashville, the best place to stay is the Placemakr Music Row. Offering stylish design and large rooms in the heart of the city, Placemakr is the perfect place to relax and refresh. For those who cherish a night on the town, it's an easy walk to Broadway or the Ryman Auditorium.
For those wanting to keep up with exercising, a state-of-the-art fitness center is provided on-site. A fabulous outdoor pool and sun terrace are a dreamy bonus if you're traveling during the summer months.
Where to stay when you reach Atlanta
If you enjoy historic architecture and opulent design in a central location, then the Candler Hotel, Curio Collection is exactly what you're looking for in your destination city.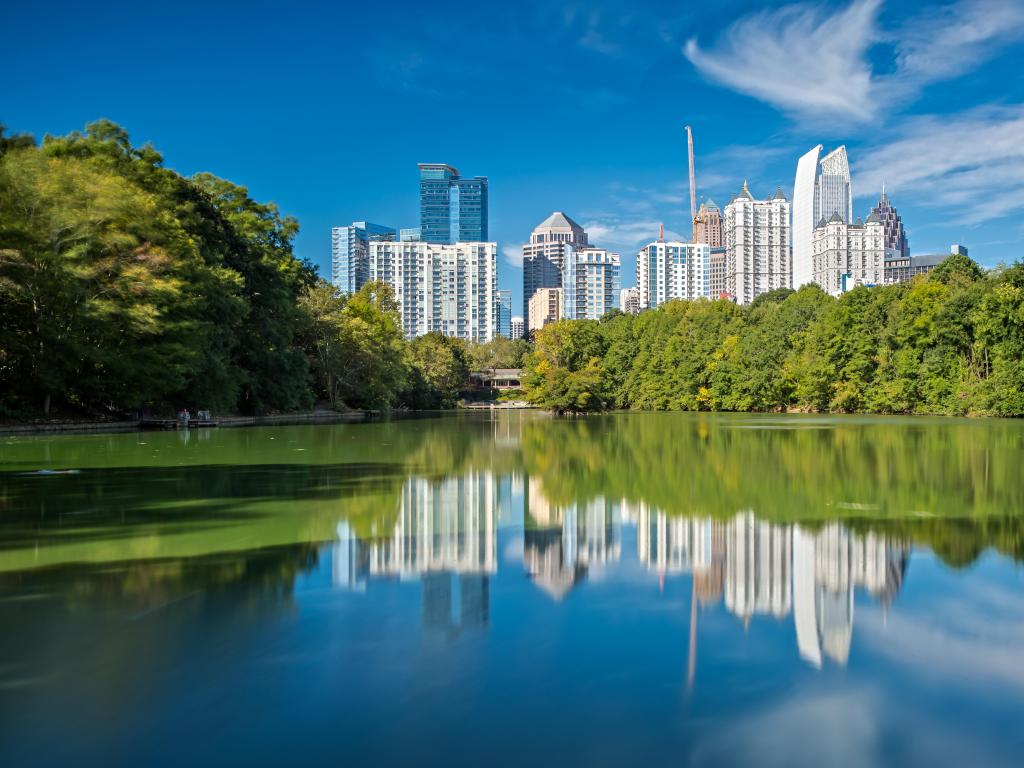 The hotel offers a variety of rooms to match your particular needs, some of which offer exquisite city views from the upper floors. Relax and know that your needs will be met by the staff, who are known to go above and beyond for their guests.
When you're ready to explore the city, take a break from driving and use the conveniently located metro station that's a short walk away. Nearby attractions that you can access include Centennial Olympic Park, World of Coca-Cola and the Georgia Aquarium.
Things to see on a road trip from Dallas to Atlanta
No matter which route you choose, you'll find an incredible number of experiences along the way from historic locations to national forests.
The Historic Route
Jackson, Mississippi - Stop in this historic city to learn about its rich history and role in the Civil War at one of the downtown museums.
LeFleur's Bluff State Park - Enjoy a hike on the boardwalk around a lake or indulge in a picnic at this lovely natural area in the middle of a bustling city.
Mississippi Museum of Natural Science - Explore the plant and animal species that call Jackson home, making sure to leave time to tour the aquarium.
Catch a Jackson State Football Game - This atmosphere is hard to beat and totally worth an afternoon if you're a college football enthusiast.
Museum of Mississippi History - The new modern building showcases key historical events as you level up your knowledge on the state of Mississippi.
The Jackson Volcano - Don't miss the opportunity to learn about an extinct volcano, believed to date back 66 million years ago.
Old Capitol Museum - Walk around the former state capitol building and take in the statuesque architecture.
Talladega National Forest - This beautiful landmark of central Mississippi is worth the scenic detour up state route 281 (also known as the Talladega Scenic Drive). Here you can view waterfalls and scenic lookouts, or explore one of the many hiking trails.
Cheaha Scenic Lookout - Hike up Bunker Tower to witness the breathtaking views of Mississippi's lush landscapes. This is a particularly beautiful spot in the fall once the foliage begins to change.
High Falls Fall - Located in High Falls State Park just north of Macon, Georgia, this park offers the nature lover a chance to hike along the river's edge and view the cascading waterfall.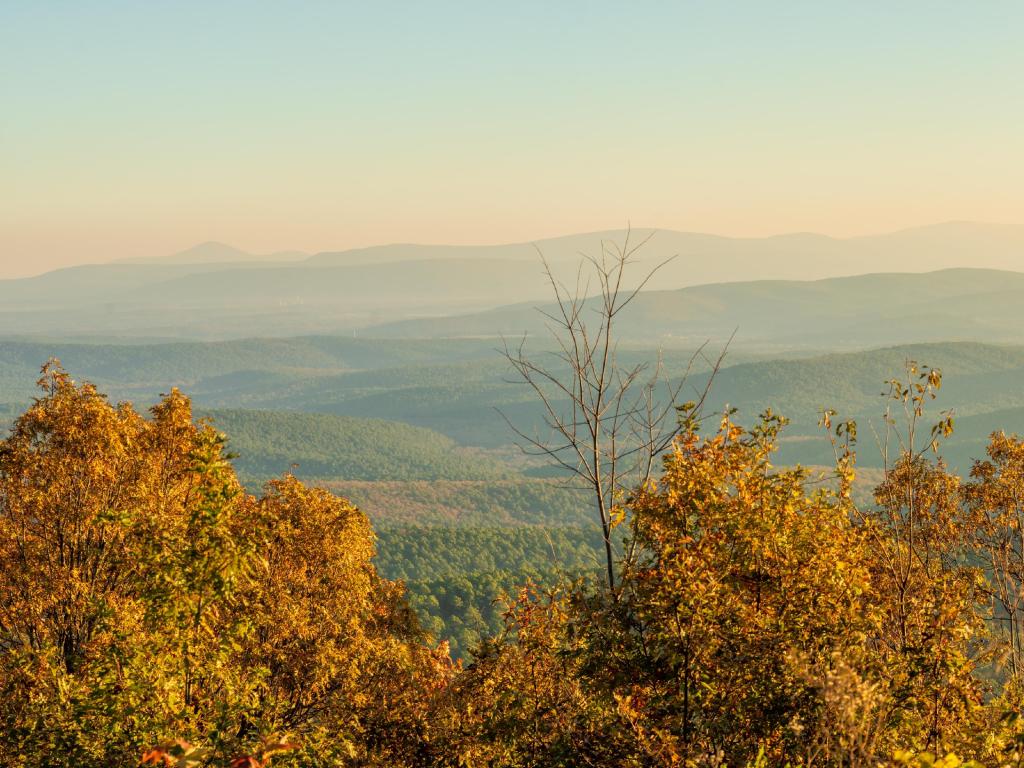 The Musical Route
Hot Springs National Park - This is an incredible opportunity to visit the naturally occurring geothermal hot springs. You may even take a soak if you wish!
Hiking at Hot Springs - Numerous trails through this National Park allow the outdoor enthusiast a chance to view the Ouachita Mountains. The 1.1-mile Goat Rock Trail is an excellent moderate hike to fascinating geological formations.
Arkansas Alligator Farm and Petting Zoo - Get acquainted with the local animal life up close, and don't forget the aquarium portion of this destination.
Hot Springs Mountain Tower - At 216 ft tall and accessible via both stairs or an elevator, the observation tower provides an unmatched view of the Ouachita Mountains.
Hot Springs Central Avenue Historic District - Stroll among turn-of-the-century buildings that now house art galleries, restaurants, and coffee houses.
Magic Springs - For kids and kids at heart, this waterpark is a great way to cool off on a hot day.
Honky Tonk Highway - Immerse yourself in country music culture at this famous strip of honky tonks in Nashville, where live music plays daily.
Country Music Hall of Fame - Discover the stories behind the legendary musicians of country music. There's something for everyone here, from tours to world-class exhibitions.
Bridgestone Arena - Catch a concert or an ice hockey match at this home of the Nashville Predators hockey team.
Johnny Cash Museum - The largest collection of Johnny Cash memorabilia in the world and worth the trip just to learn about his fascinating story.
Tour a local brewery - Nashville is home to quite a few iconic breweries and distilleries. Can't choose just one? Hop on the Music City Brew Hop, which allows you to sample craft beers from several of the best breweries in town.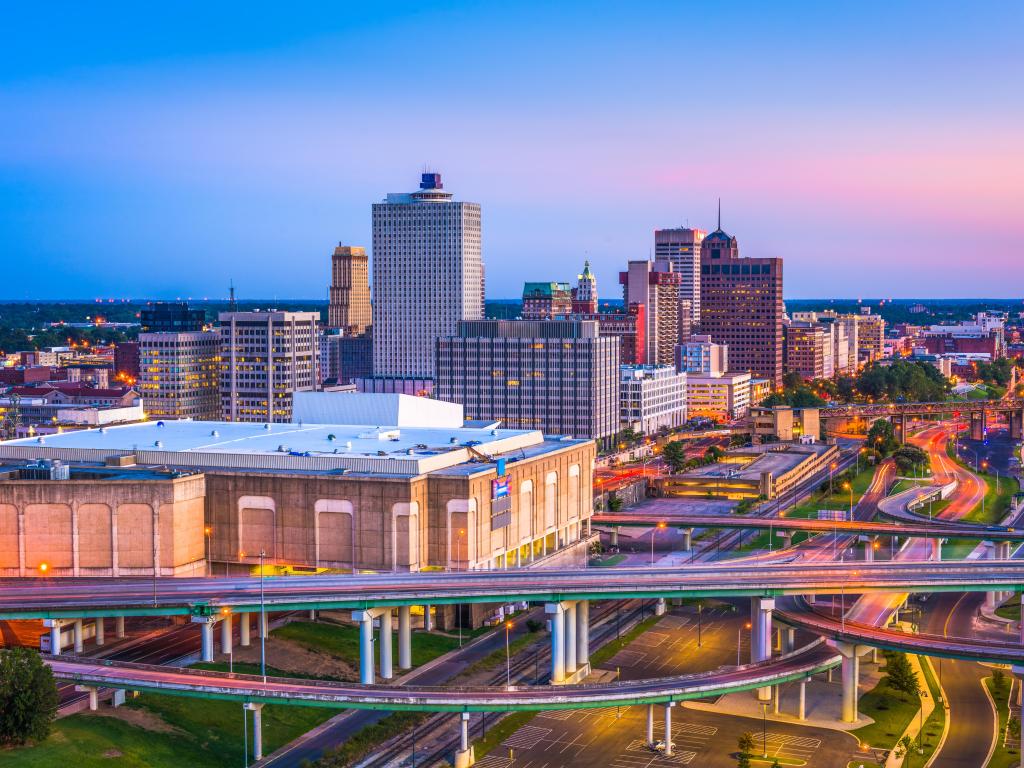 Best time to go on a road trip from Dallas to Atlanta
Atlanta is a bustling city that is great to visit year-round, given that this road trip will take you to both indoor and outdoor attractions that can be customized according to the weather. It is good to keep in mind that the Southern US is known for muggy summers and mild winters while making your decision.
While winter temperatures rarely dip below 40 degrees Fahrenheit, the summer months often see temperatures rise into the 90s during July and August.
Summer is a popular season for travelers to visit major cities and national forests and is best avoided for those who dislike crowds. However, if you aren't bothered by them, you will be able to enjoy the Shaky Knees Music Festival and Atlanta African Dance and Drum Festival in summer.
Fall and spring are ideal times to travel, but the nicer days also mean bigger crowds for outdoor activities, particularly in the fall season. Bear in mind that the southeastern states occasionally see a hurricane between June and November.
If your schedule allows for a trip between February and April, this is the best way to beat the crowds and ensure comfortable weather for exploring outdoors.
The forests of the south, particularly those along the more northern Musical Route and around Chattanooga, will be in full bloom during the spring months.
The lively spirit of Atlanta invites a year-round atmosphere for festivals. Spring brings the Wing and Rock Fest, a unique celebration of chicken wings and music.
With fall comes the opportunity to attend the Yellow Daisy Festival, an arts and crafts show voted one of the best in the nation. Shoppers around the holidays can enjoy the unique Christkindl German market, while those choosing to visit in February can witness the Chinese Lunar New Year Festival with authentic cuisine and performances.