Road Trip from Dallas to Austin
If you like great music, interesting history and culture, delicious foods, and endless adventures, then the road trip from Dallas to Texas' capital and the world's live music capital – Austin, is for you! This short but unforgettable journey is definitely a must-see and experience for all kinds of road travelers.
The scenic 280-mile road trip from Dallas to Austin takes a little under 5 hours to drive. Stops you'll want to make along the way include Fort Worth, Marble Falls, Highland Lakes, Pedernales River, Lake Buchanan and Lake Travis.
Read on to learn about how to make this short road trip a significantly memorable adventure for you and your fellow road-trippers.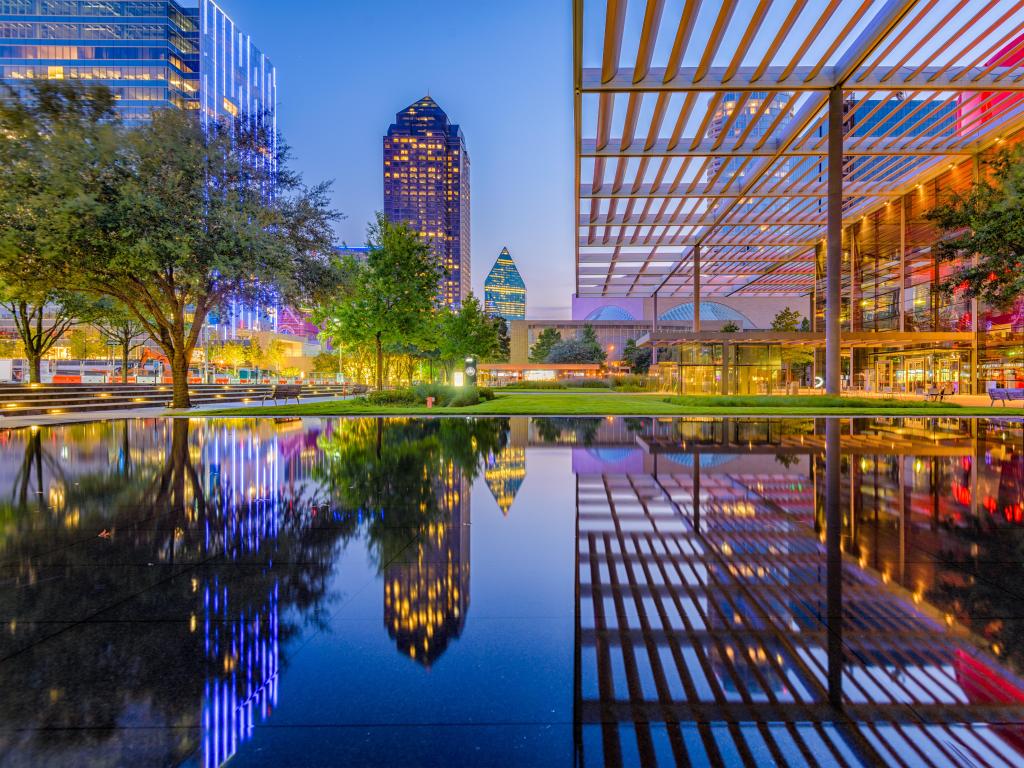 How far is Austin from Dallas, and how long will the road trip take?
Comparison of road trip routes between Dallas and Austin
Route
Distance
Driving Time
Direct Route


via I-35

195 miles
3 hours
Indirect Route


via Highway 281

280 miles
5 hours
Several routes will take you from Dallas to Austin with minimal differences in distance covered and driving time.
The most direct route takes you to the well-traveled I-35, over 195 miles of road and about three hours of driving. Although it has many must-see places, the nightmarish traffic jam that awaits you may take away some of the fun on the road.
The less common route is a picturesque drive through small and charming towns via the US Highway 281. This way takes about five hours of driving along 278 miles of road. Hills, lakes, and occasional four-legged creatures are some of the wonders you'll encounter along the way.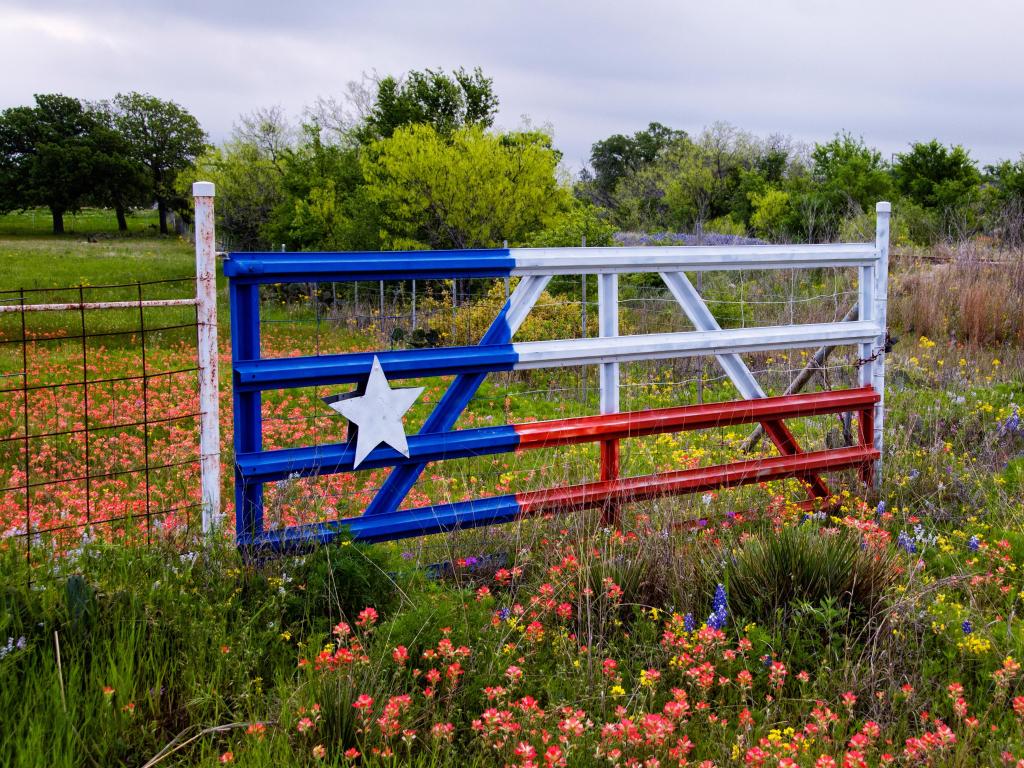 Best road trip route from Dallas to Austin
The 280-mile road trip from Dallas to Austin is about five hours of driving via the third-longest continuous three-digit route in the country: US Highway 281.
Although this road is less traveled, it offers lots of scenic views and thrilling adventures to all its passers-by.
The best road trip route from Dallas to Austin is this more scenic route via the US-281. It is more than a hundred miles longer than the I-35, but the opportunities for adventure that this way has to offer makes up for these additional miles.
This route also takes you to parts of Texas Hill Country, scenic countryside views, and gorgeous rivers and lakes. This longer but more enjoyable way also lets you have more time for your must-sees and dos instead of behind endless rows of cars and trucks.
Road trip route from Dallas to Austin
From Dallas, take the I-30 west and head towards Fort Worth. This city offers loads of adventures and is a great place to stop by for exploration.
If you have more time, check out Fort Worth Zoo, Fort Worth Stockyards National Historic District, and Fort Worth Water Gardens, and have a great start to your journey.
Then merge onto the I-20 and cross the Brazos River: the longest river flowing in the state, and head towards the US Highway 281. Join the 281 and enjoy the scenic views of charming small towns.
Once you reach Burnet, you've entered the famed Texas Hill Country, named for the numerous rolling hills in the area. Along the way, you will be welcomed by multiple serene lakes and creeks.
Some of the detours you may want to check out are the Highland Lakes, Pedernales River, and Lake Buchanan.
After Marble Falls, merge onto the Texas State Highway 71. Once you crossed the Pedernales River, you are a few miles away from your end destination – Austin, Texas.
But before you reach this capital city, you may detour to Spicewood Vineyards for a glass of wine or two and Lake Travis to relax with nature.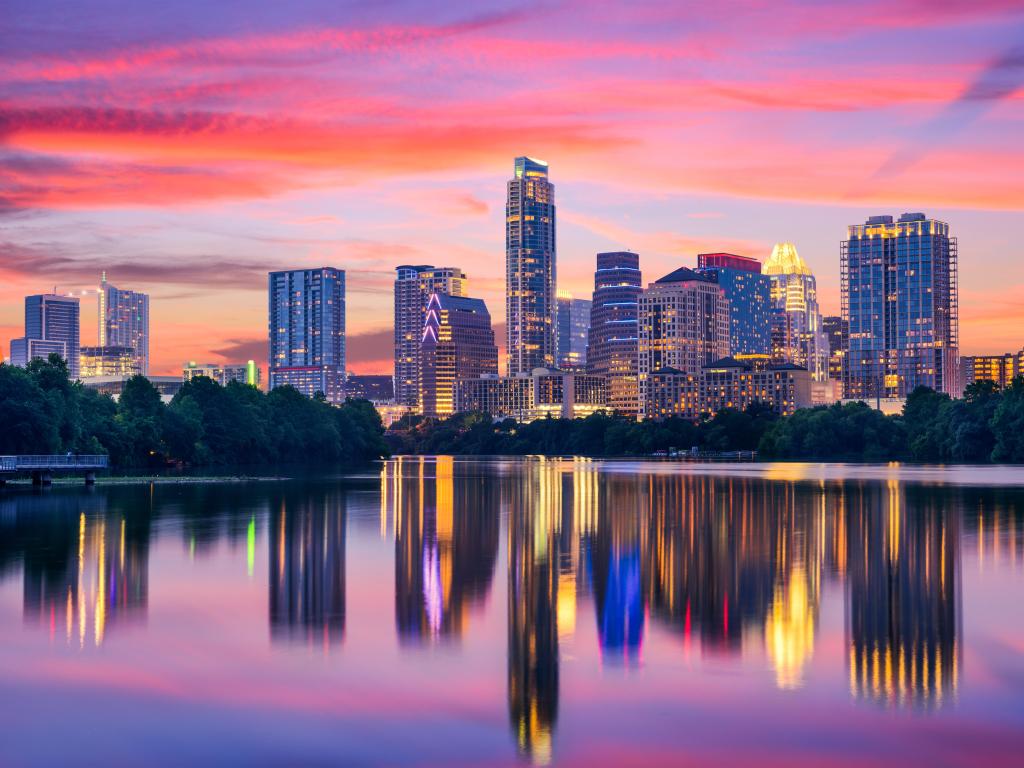 Best places to stop between Dallas and Austin
The road trip from Dallas to Austin can be made in less than a day, and it may be taunting to just get it over with.
But if you want to make the most of this journey, stopping for a night or more in any of the quaint and charming towns along the way will help you achieve that goal.
To help you prepare for your road trip, here are some of the best places to stop between Dallas and Austin for a memorable adventure.
Explore the wonders in Fort Worth
Fort Worth may be a very close city from your starting point – Dallas, but the adventures that await you here make it the best first stop in your road trip.
Featuring several interesting must-see places and interesting history, you'll surely enjoy taking a night off here.
If you are interested to see a legitimate embodiment of a true American western heritage, visit the Fort Worth Stockyards National Historic District. This site features an actual cattle drive that you can watch in the vicinity. Want to be a cowboy or cowgirl? You can experience it here too!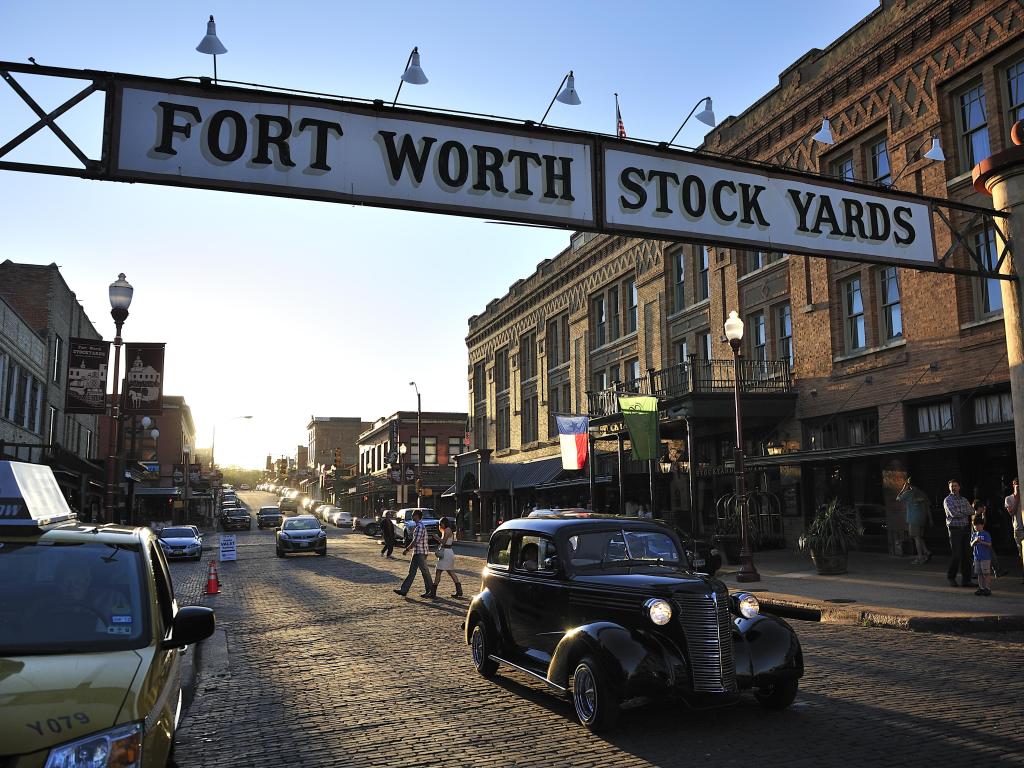 But if you want a more relaxing activity, drop by the Fort Worth Water Gardens – a 4.3-acre park with three large water features that are a feast to the eyes. Whether you go in the morning or at night, you'll feel in awe with its picturesque views.
You may also want to explore Fort Worth Botanical Gardens, which features blooming, fragrant flowers year-round. Also, visit the Japanese garden, a 7.5-acre area full of cherry trees, magnolias, and more than 1,200 Koi fishes.
To embrace to this city's western vibes in style, stay the night at Stockyards Hotel – a historic accommodation built in 1906. This charming western hotel used to exclusively host rich barons and celebrities when it first opened. It now offers a relaxing night for all its visitors with its comfortable rooms and amenities.
Relax in Marble Falls
Your road trip along US Highway 281 will not be complete without some great food and wine, and Marble Falls offers these things and more.
This stunning old town off US Highway 281 is also rich in culture and history and can amaze you with its breathtaking natural wonders.
For a refreshing and relaxing experience, head to the Cypress Valley to enjoy the fresh air and zip line between 100-foot-tall cypress trees. Afterwards, check out the Hidden Falls Adventure Park for a thrilling ride and Lake Marble Falls for more serene nature views.
For a satisfying meal, head over to the iconic Blue Bonnet Café and have a taste of their delectable home-style pies. Then for a sweet treat, visit the Sweet Berry Farm to pluck your own fresh berries and other healthy and tasty fruits. Top off your dining experience with the delicious wine from Flat Creek Estate.
Finally, stay the night at La Quinta by Wyndham Marble Falls and wake up to a stunning view of Lake Marble Falls and gorgeous sunsets. This hotel scores a perfect ten when it comes to comfort and convenience, as it is within easy walking distance to the historic downtown.
Things to see on a road trip from Dallas to Austin
The road trip from Dallas to Austin is only short by distance, but the journey and drive is by no means insignificant.
Accounting for all the exciting adventures you can experience along the way, you could easily take a week to enjoy this memorable travel fully. Here are our recommended things to see on a road trip from Dallas to Austin to start your adventures.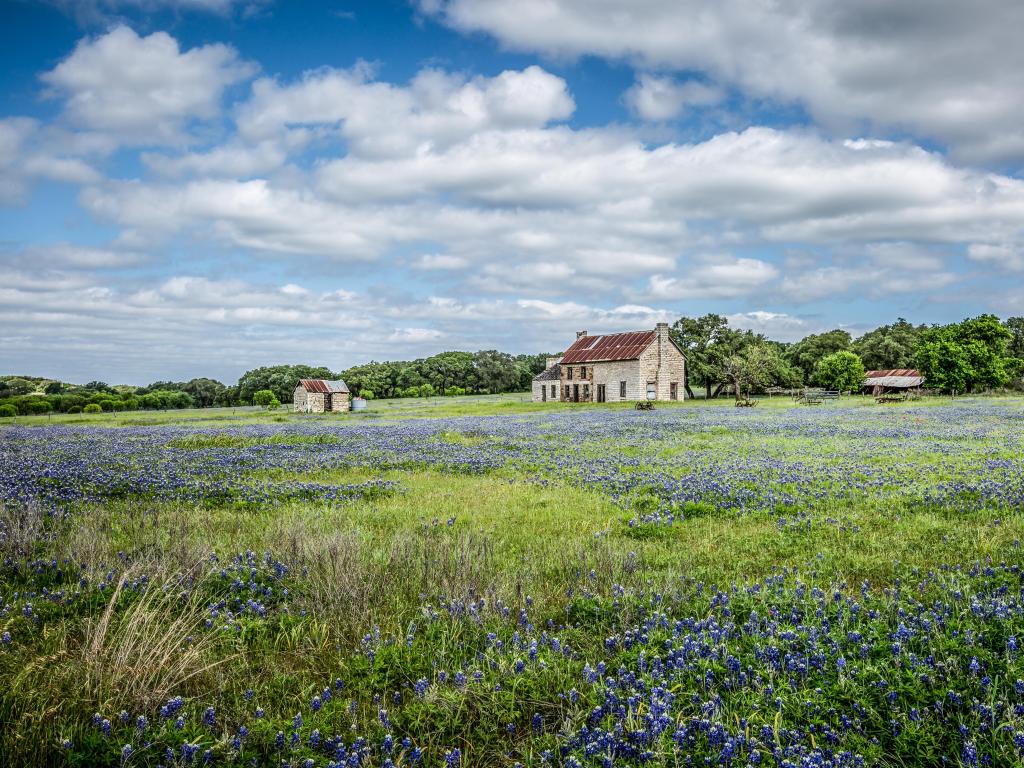 Fort Worth Zoo – A habitat to over 7,000 unique wildlife, including native and exotic fauna and a hands-on exhibit, where you can mingle with some of the animals in this great zoo.
Stockyards National Historic District – Known to be an embodiment of the American Western Heritage, this historical district features cattle drives, authentic boots and apparel, and delectable Texas-style cuisine.
Fort Worth Botanic Gardens – Relax at this natural marvel, a botanical garden park featuring cherry blossom trees and other beautiful plants and flowers year-round.
Fort Worth Water Gardens – An architectural wonder showcasing three different water pools with unique designs and features; perfect for a day of relaxation and fun.
Cultural District, Fort Worth – Relax and immerse in an educational overview in this historic district with its fascinating museums and unique artifacts.
Fort Worth Ale Trail – Take on the challenge and complete your ale passport as you taste and enjoy the craft breweries in the city.
Dinosaur Valley State Park – A great stop to discover where the prehistoric dinosaurs lived long ago and experience walking in the footsteps of these giants.
Billy the Kid Museum – Meet the legendary outlaw, Billy the Kid, in this museum featuring memorabilia and stories from the American Old West.
Hico Mercantile – Discover an array of fascinating shops and enjoy the variety of for sale artisan and antique items from home décor to clothing.
Lake Buchanan – The deepest lake in Texas and a great place to stop by for fishing, swimming, and jet skiing or more relaxing activity, take the Vanishing Texas River Cruise to enjoy the lake and the Colorado River Canyon.
Canyon of the Eagles Resort and Nature Park – Hike, walk or enjoy breathtaking views and spectacular skies and sunsets at this winter home of endangered avian species – black-capped vireo, golden-cheeked warbler, and American bald eagle.
Longhorn Caverns State Park – Discover beautiful rock and crystal formations and fascinating Texan history in this unique destination, which is also a great place to hike the Hill Country Trail.
Balcones Canyonlands National Wildlife Refuge – Known as a home to various flora and fauna, including the golden-cheeked warbler and black-capped vireo, this refuge is an excellent stop to breathe fresh air and relax with nature.
Flat Creek Estate – A perfect stop for wine lovers; this estate covers 80 acres of wineries where you can discover how great wines are produced and enjoy them as well.
Hidden Falls Adventure Park – An excellent stop for thrill-seekers as it offers an off-road adventure on more than 2,400 acres of park
Spicewood Vineyards – A quiet place to enjoy excellent wine at a reasonable price.
These only cover some of the exciting adventures from Dallas to Austin. If you have more time, spend a day or more in each town and discover more exciting and fun activities along the way.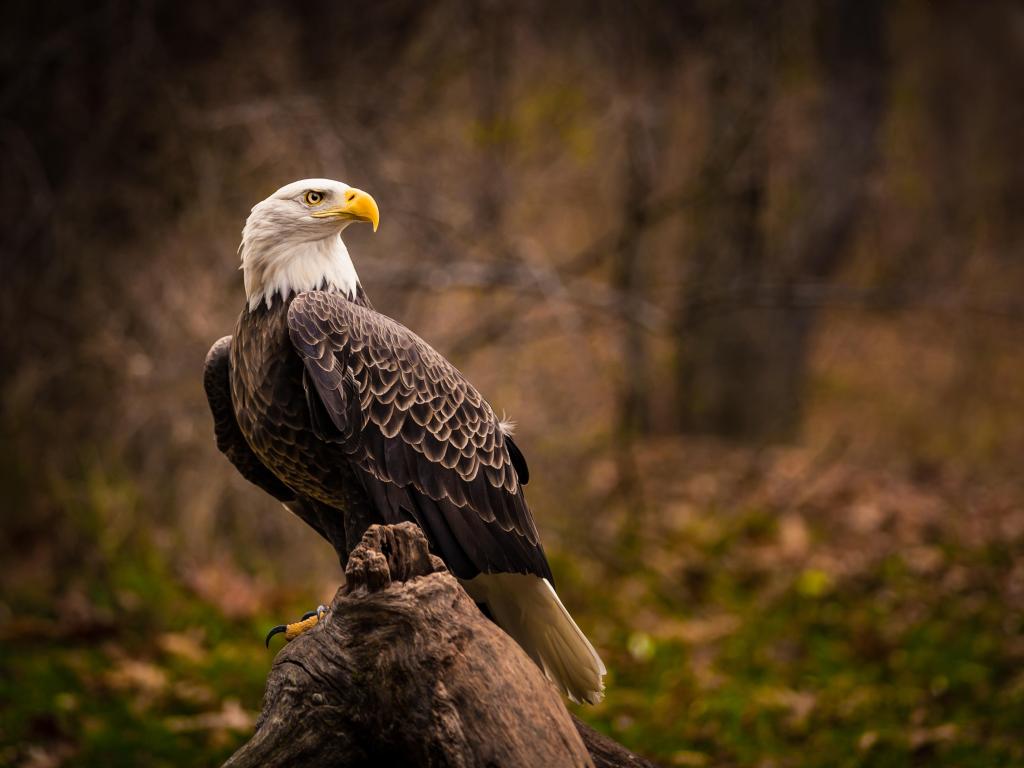 Best time to go on a road trip from Dallas to Austin
The road trip from Dallas to Austin can be made year-round, and each season offers its different activities and changing scenery.
However, our top tip for this road trip is to make the journey in springtime. Late spring offers the best weather for driving and the best views on the road as the wildflowers are in full bloom.
Spring is also perfect for your outdoor activities as the temperature is not too hot. You'll likely find early summer fine too, with daytime temperatures reaching an average high of 86 degrees Fahrenheit in early May, and 90 Fahrenheit by the end of the month.
If you do decide to head from Dallas to Austin in the height of summer, bear in mind that the heat may not be tolerable for those unaccustomed to it. Pack light clothing, stay hydrated, and keep out of the sun in the early afternoon.
You might be considering a trip to Austin in the fall, after the scorching height of summer has passed. You'd be quite wise to do this - and not only due to the weather. The epic Austin City Limits Festival usually falls in early October, making this a great time to head to the area, so long as you book early!